This week, we saw a set of twin brides get married on the same day and three sisters in Kano also got hitched on the same day. And if by some magic you missed it, Dami and Deji (a.k.a. our faves) got married as well; we've followed their journey from the proposal all the way to this weekend so yes, we were really excited to see #DWedding17 happen.
Enjoy!!
This video of groom, @sterlingpics and his son made us go 'awwwww'. The groom's son is seen telling him to dab on his haters as he gets ready to meet his bride on the aisle. Watch the clip below;
#DWedding17 happened last week. Dami and Deji of Access Cards NG got married; their wedding planned by TrendyBE Events held on Thursday, the 2nd of November, 2017 and Saturday, the 4th of November, 2017. Catch up on the #DWedding17 journey
Twin brides, Yode and Bade Aboderin got married on the same day. Nigerian wedding photographer, PhotosuiteNG shared a picture on his page of the twins from #OlaoyeAdeoye17.
In Kano, three sisters – Faiza, Nafiza and Hadiza got married on the same day. Makeup artist, Moavee Beayty Lounge shared on her page on Instagram. How sweet!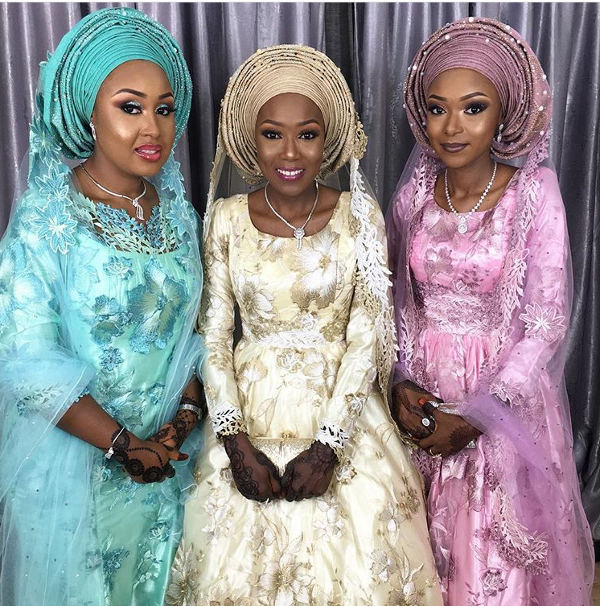 Nigerian brides and their bouquets though!! Lilian from #LilMusty2017 had a huge bridal bouquet by Swalek Bridals. We also love her ankara infused outfit for her traditional wedding. See it below;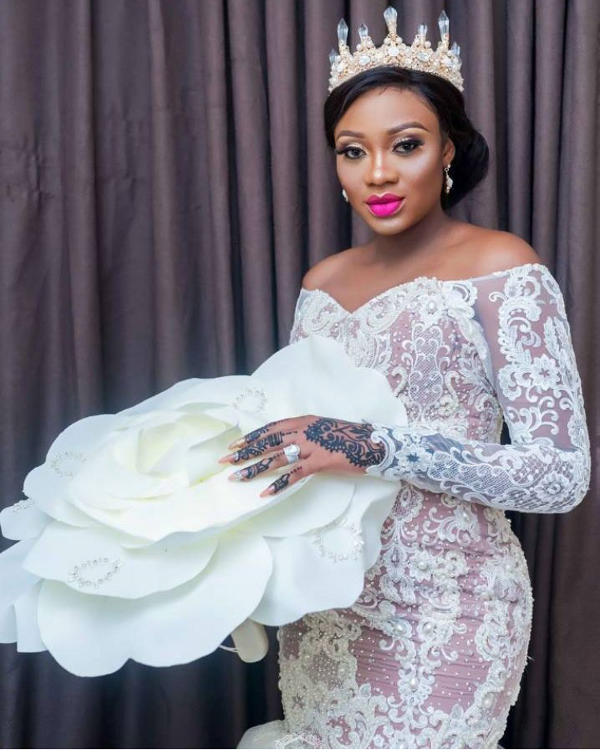 The aso ebi colour of this week is blue. Look at these ladies in their blue.
That's it for this week. See you next week for more wedding news weekly updates.