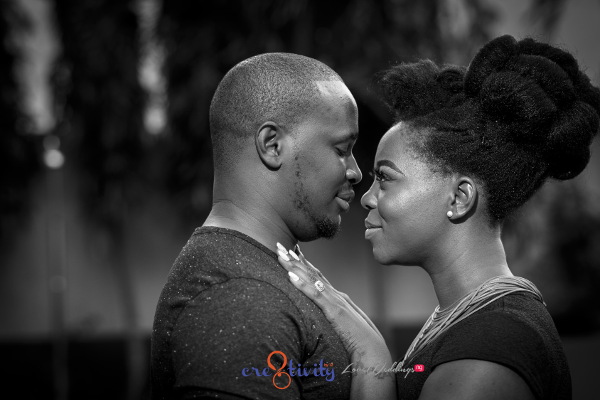 Nigerian couple, Deola and Segun had their traditional wedding on the 15th of December, 2017 and their white wedding on the 16th of December, 2017 in Ogbomoso, Oyo state.
The couple met while at a fitfam event, thanks to Nigerian social fitness company, Truppr. The traditional wedding held at the bride's fathers house. The bride, Deola said; "We had planned to use a hall but as God will have it, some people wanted to mess us up but thank God we had a compound big enough to accommodate all our guests from Lagos. Everything was surreal and happened so fast though. I'd advise any bride planning to get married to take in every single moment because the day will fly by really fast!"
#LWNGVendor, Creative Studios NG was the official photographer of #TheDSSWedding and the bride gave her seal of approval saying "I will definitely recommend the photographer – @creativestudiosng – to anyone as he was the best vendor at the wedding . Even my friends said it. He was super calm and professional."
Read their love story and view photos from their wedding.
How you met
We met at a fitfam event back in 2015. According to him, he had noticed me at a previous event and said hi but I didn't know. I only remember the day I spoke to him.

It was a Truppr event and we were to walk to CMS from National Stadium (14Km total). Someone referred me to him at the event as I was having issues setting up something on my phone (he's an iOS Developer). From there, we spoke all the way to CMS and back. We talked about work, friends, family and everything. We just clicked.

To be honest, I wasn't expecting much because he told me he was dating someone. I still look at our photos from that day (how out of shape I was) but I'm glad I met him when I felt I looked my worst. At least, I know he loves me for who I am. LOL.

We became very good friends and the rest, they say, is history.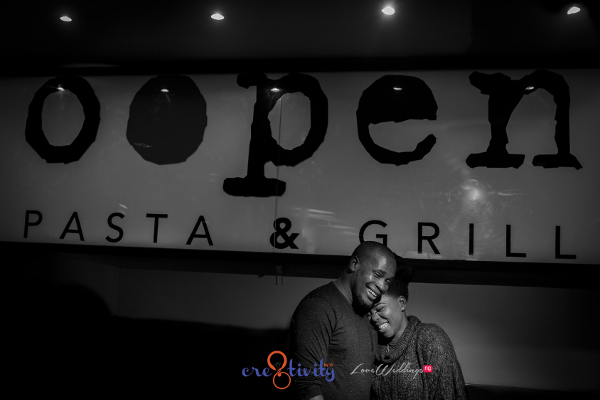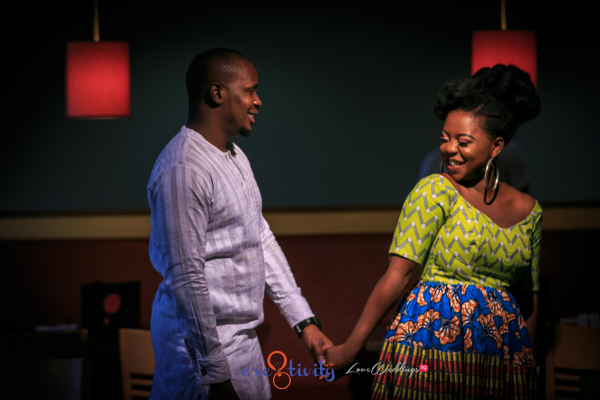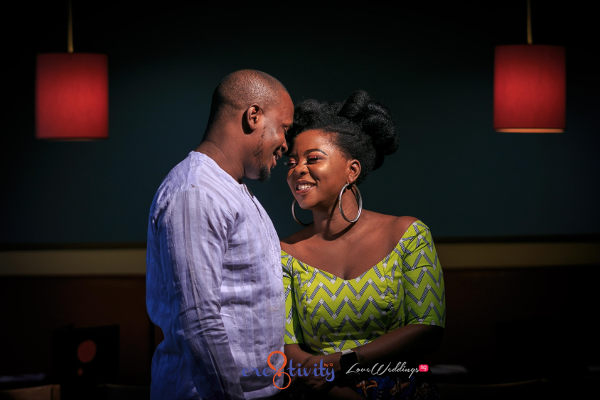 The proposal
We had spoken briefly about getting married and I remember hinting him about not wanting a public proposal. It happened on Val's day (2107) just as I was leaving the gym. I noticed he kept tracking my movements that day and when we eventually saw each other, I parked behind him and he asked me to join him in his car.

Reluctantly, I did and just as I got in, he brought a beautiful amethyst stone ring out and said something about not knowing what to say but I should just say yes. He got out of the car and knelt. I said yes! Still feels like yesterday.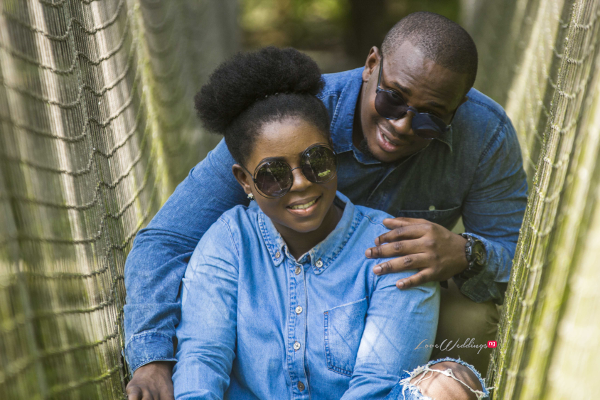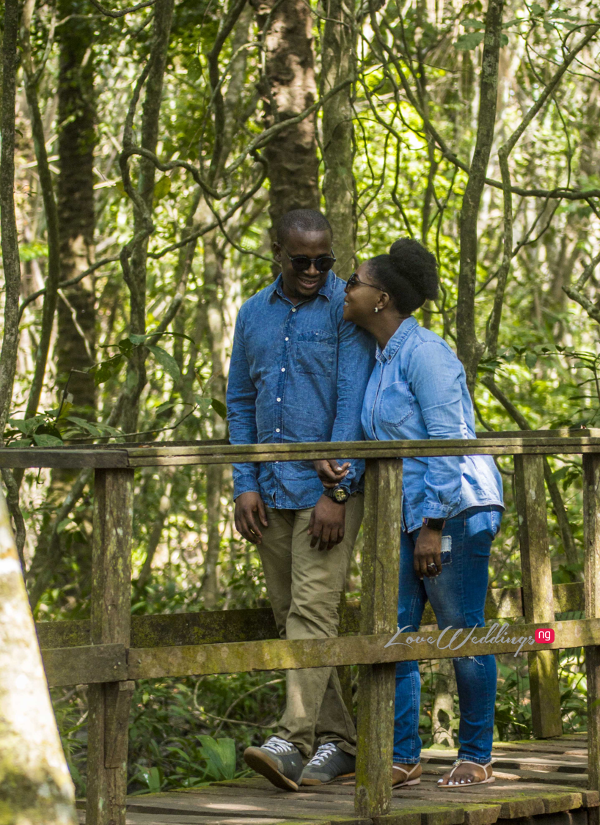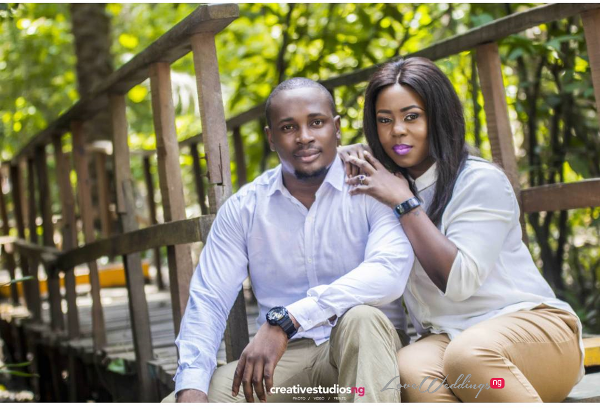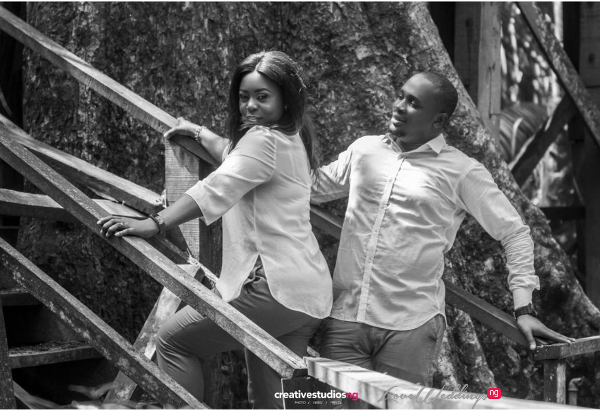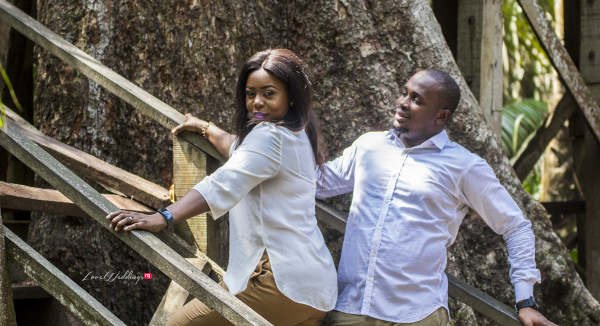 White Wedding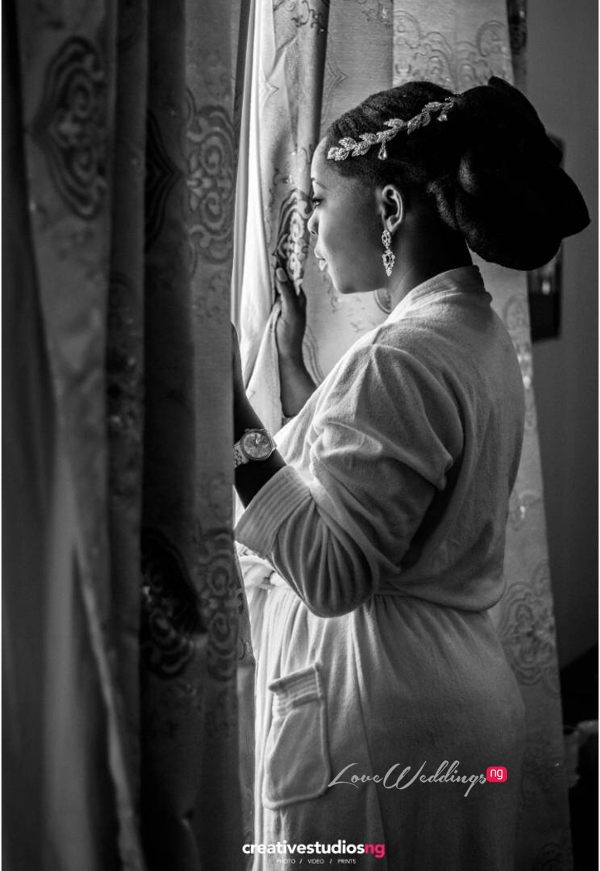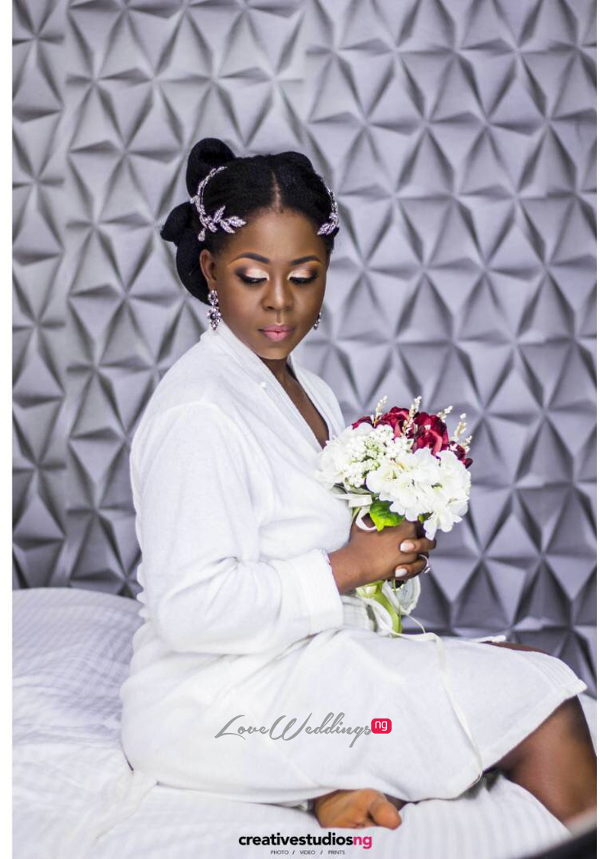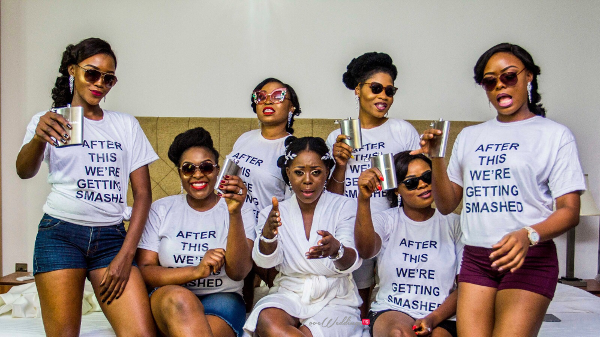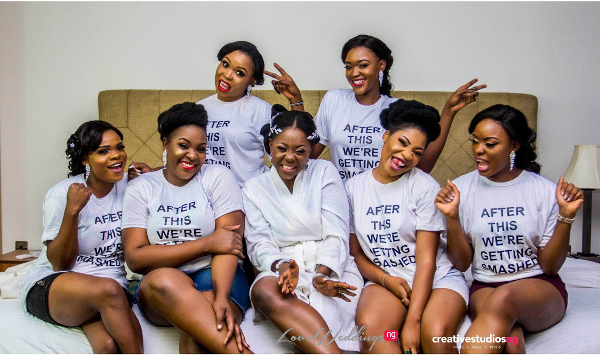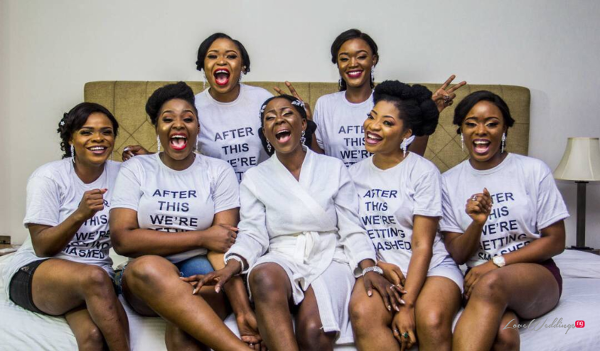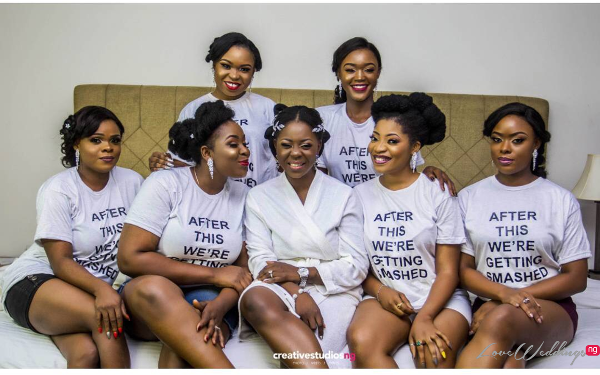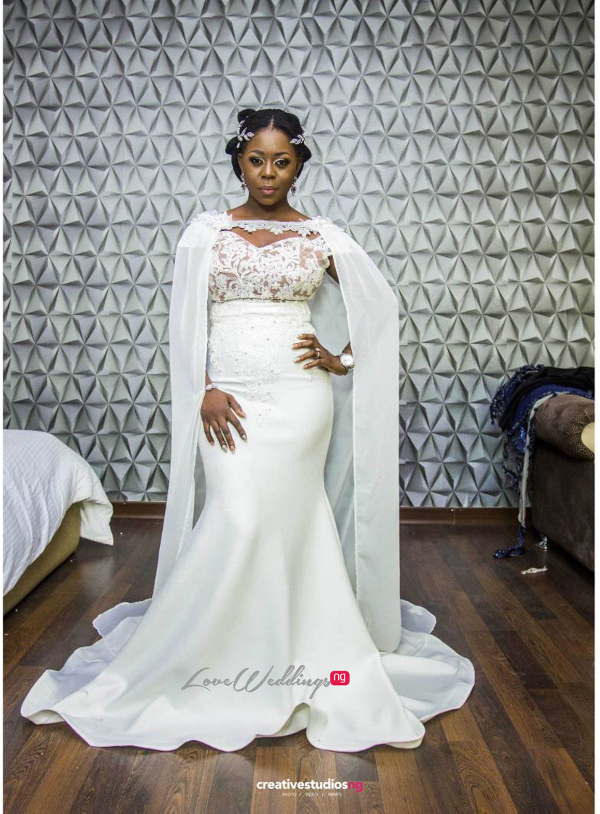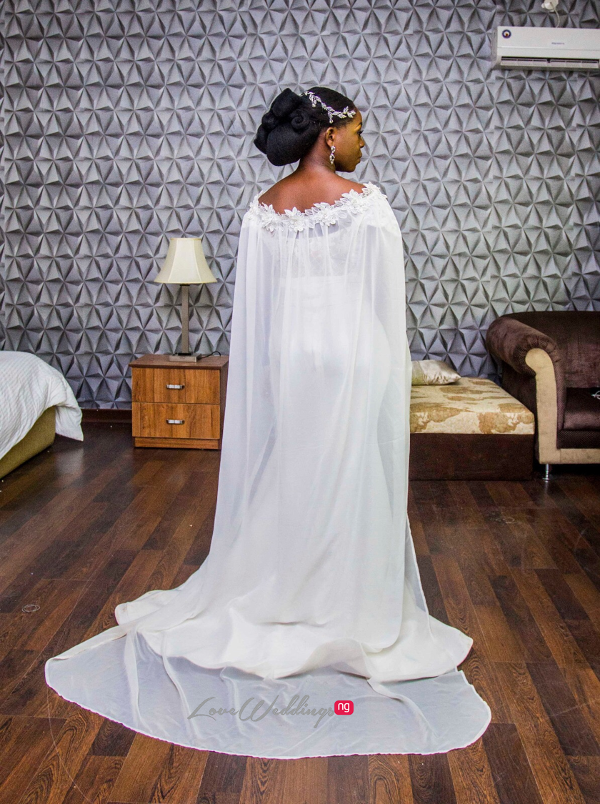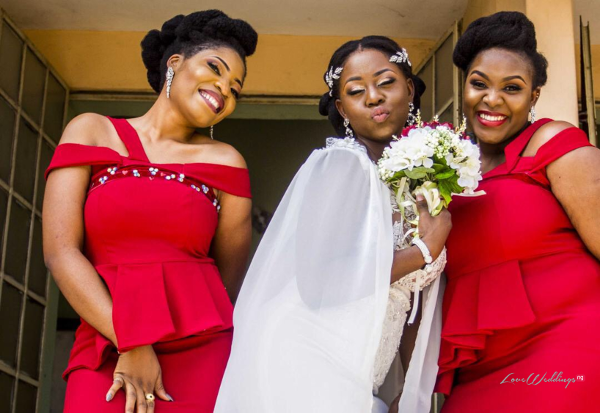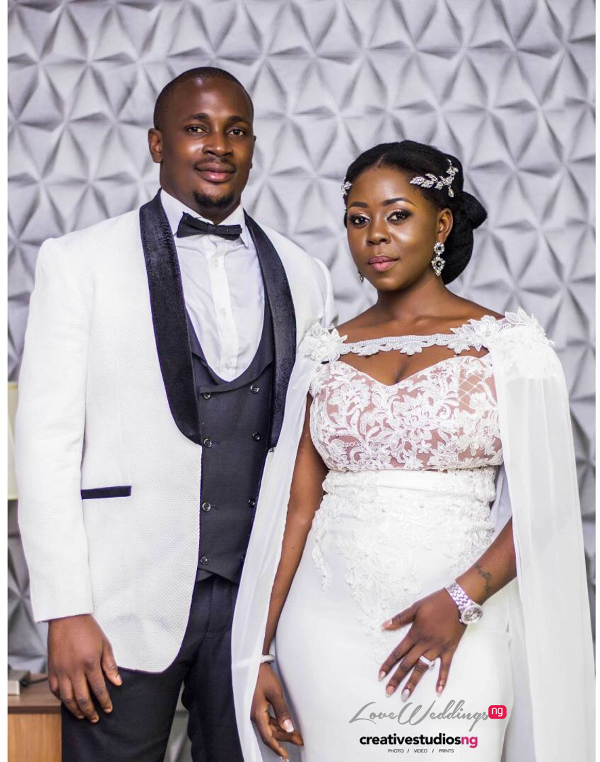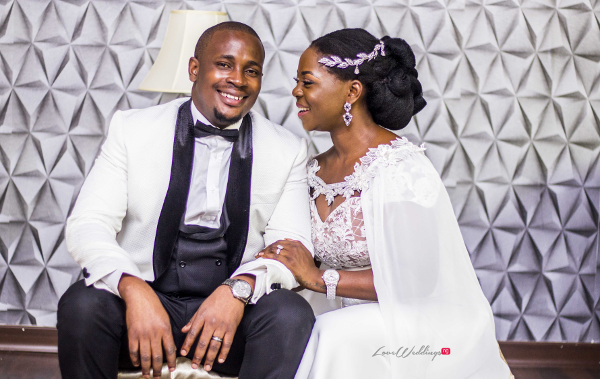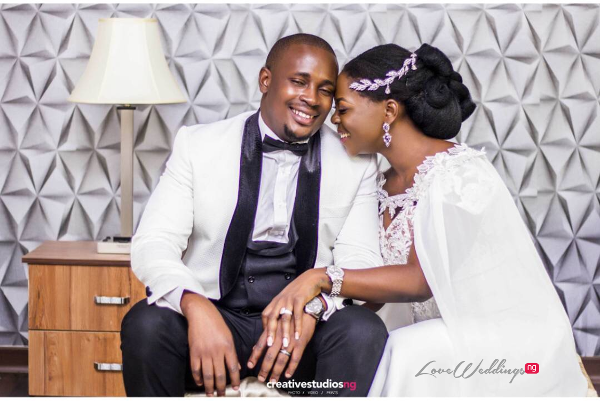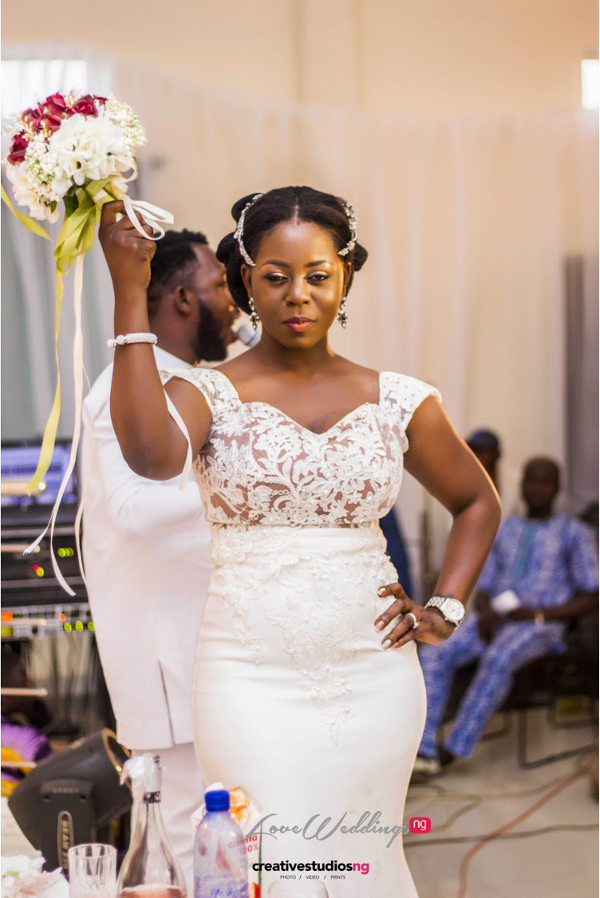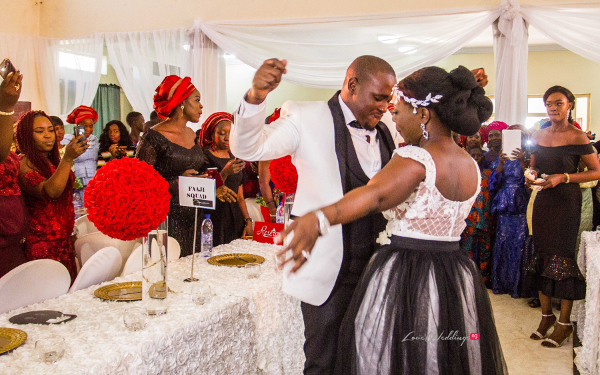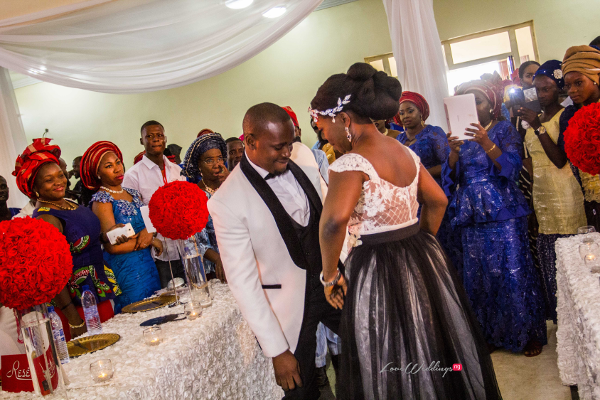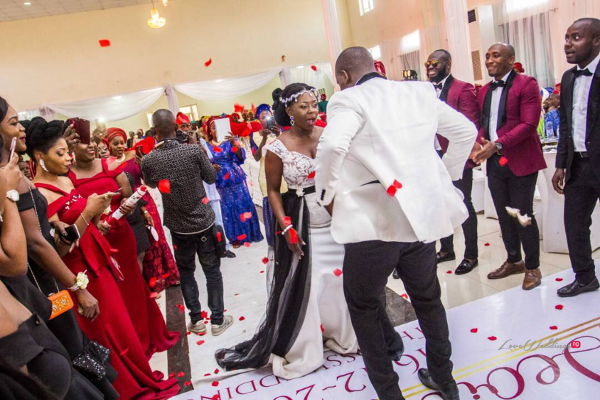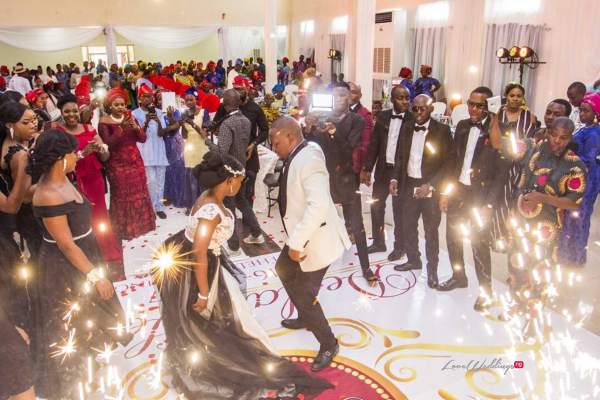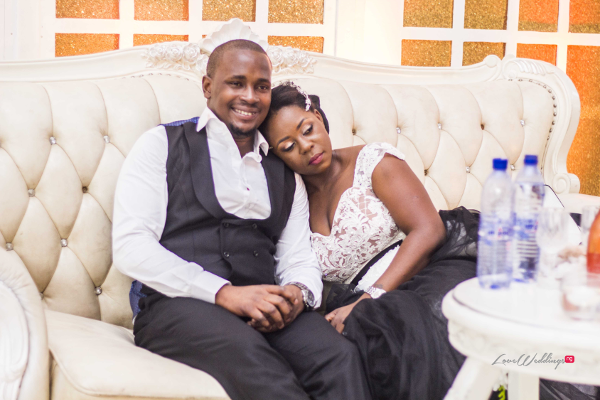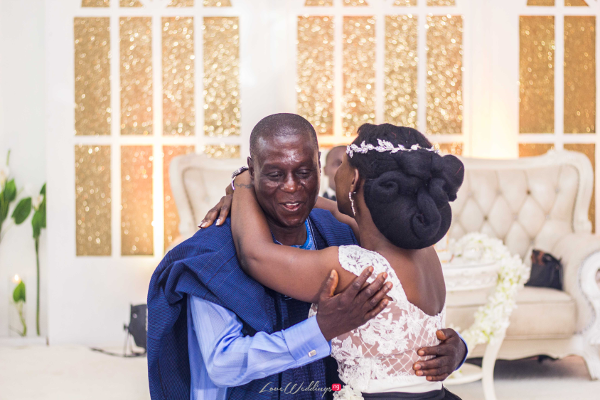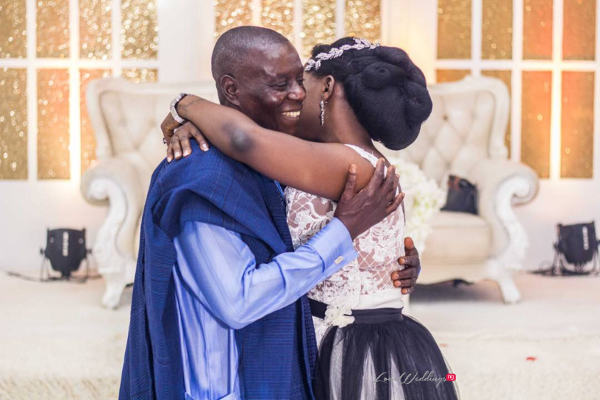 Traditional Wedding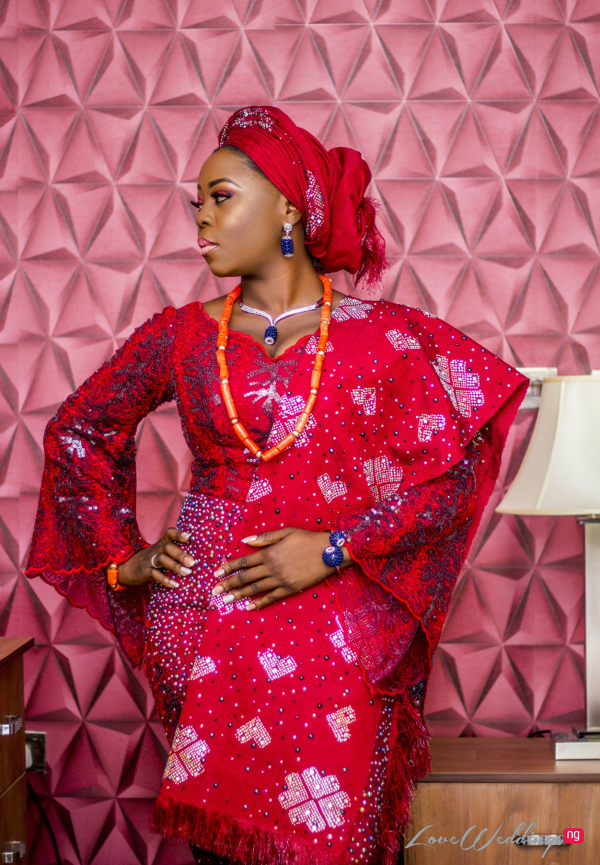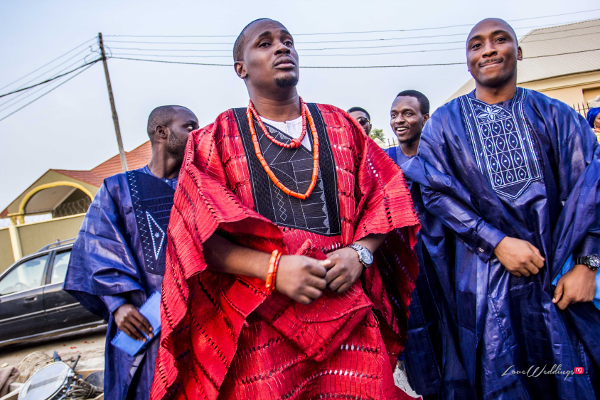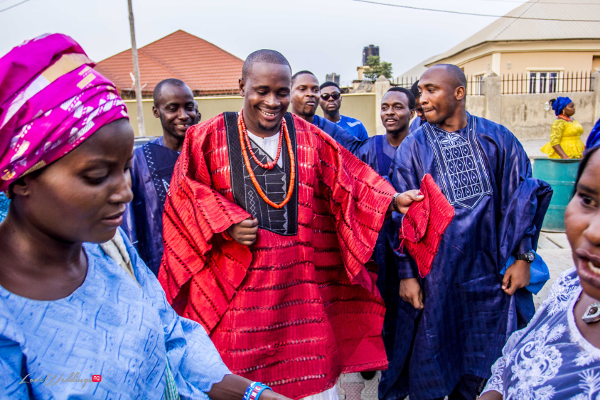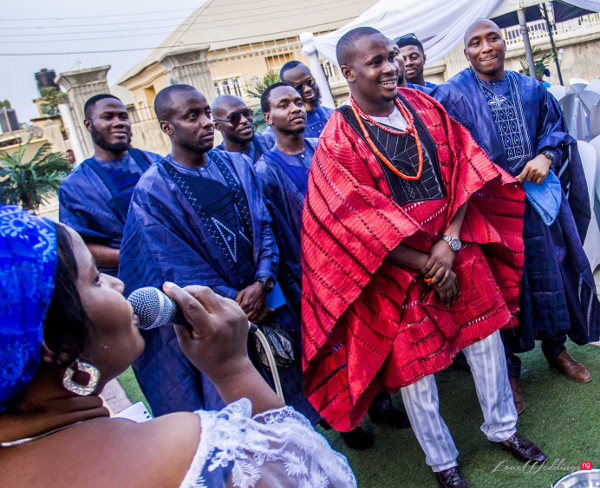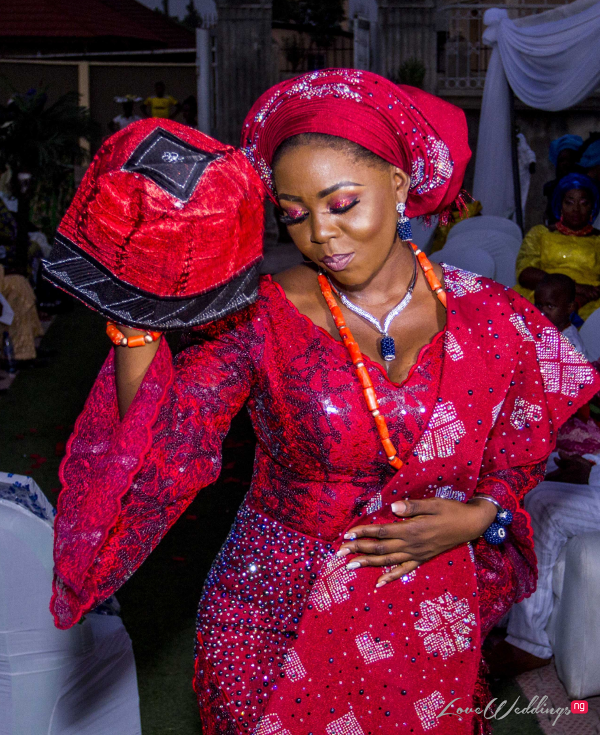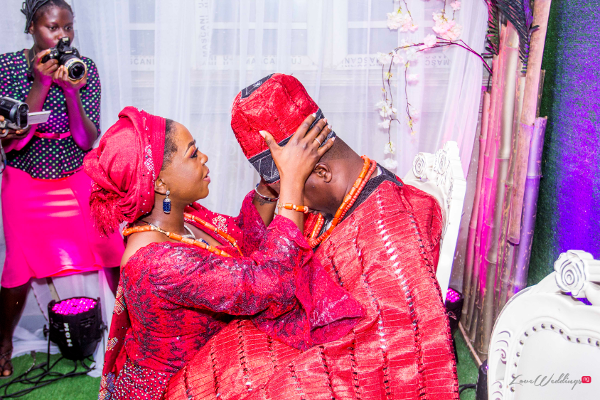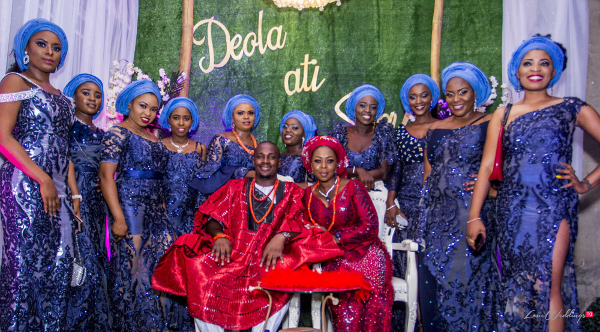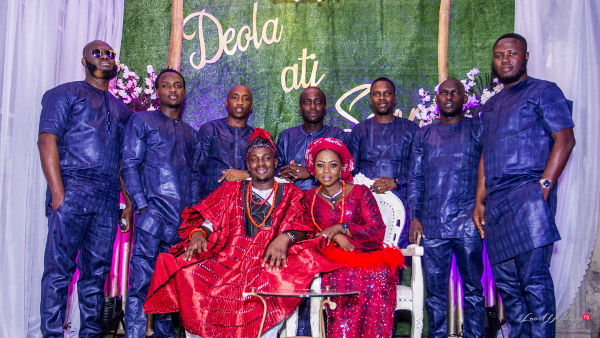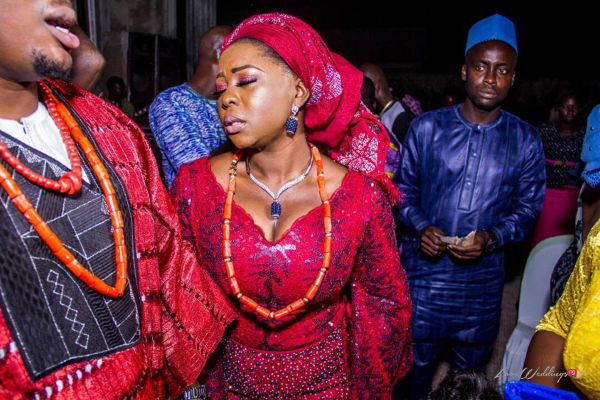 Vendors
Pre-Wedding
Shoot 1
Photography: Cr8tivity by 12 Weddings
Hair & Makeup: Blossoms Heritage
Location: Ibis Airport Hotel, Ikeja
Shoot 2
Photography: Creative Studios NG
Makeup: Tints Makeup Pro
Location: Lekki Conservation Center, Lekki.
Traditional Wedding 
Photography / Cinematography: Creative Studios NG
Bride's outfit: JBliving
Makeup: Tints Makeup Pro
Accessories: Gbenga Artsmith 
Shoes: Shalys Apparel
Aso ebi (Ladies): Peerless Fabrics
Aso ebi (Men): Eo.com Fabrics
Cake: Ifewumi Unique Cakes
Planner: Alheri X
Decor: Events by Gold Pillars
White Wedding 
Photography / Cinematography: Creative Studios NG
Bride's outfit: Meloni NG
Groom's outfit: Rhobes Official
Makeup: Tints Makeup Pro
Hair: Blossom Heritage
Accessories: Alheri X
Planner: Alheri X
Cake & Dessert: Ifewumi Unique Cakes
Decor & Special Effects: Events by Gold Pillars