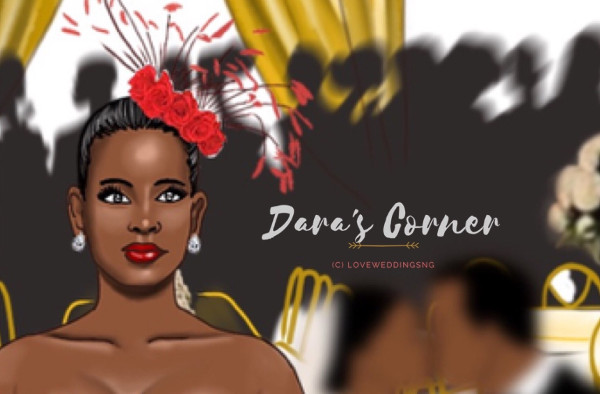 If this is your first time reading one of my stories, you're welcome. I'm Dara, a Lagos babe, and an owambe addict; I share a short story about Nigerian weddings on LoveWeddingsNG every Sunday so bookmark this link to make sure you don't miss my next story.
Today's the final of Big Brother Naija – Double Wahala… Who do you think will win? Tobi, Alex, Miracle, Nina or Cee-C. The winner will walk away with a grand prize of N20 million cash and an SUV valued at N12 million. I'll be watching. But back to my story – watching an episode of Big Brother Naija always reminds me of Nigerian weddings.
Can you imagine if we had the all-seeing and all-knowing Big Brother at Nigerian weddings? Hmmm, the kind of things that will be uncovered will shake tables? We actually have Big Brother agents at Nigerian weddings a.k.a photographers and videographers. They capture EVERYTHING! Trust me, EVERYTHING even when you think they're not looking – you'd be surprised. You'll see what I mean if you read on.
I was chatting with my friend, a photographer – AJ recently; he told me of an experience he once had at a Nigerian wedding. Basically, it was turn up time and he was doing his job as a photographer capturing moments of wedding guests vibrating, shoki-ing, shaku shaku-ing to all the hit songs the DJ was playing. He spotted a certain couple really going for it; the girl was grinding against the guy and he was soaking it all in. They looked great together and he clicked and shot away and captured some rather intimate great shots of the two of them.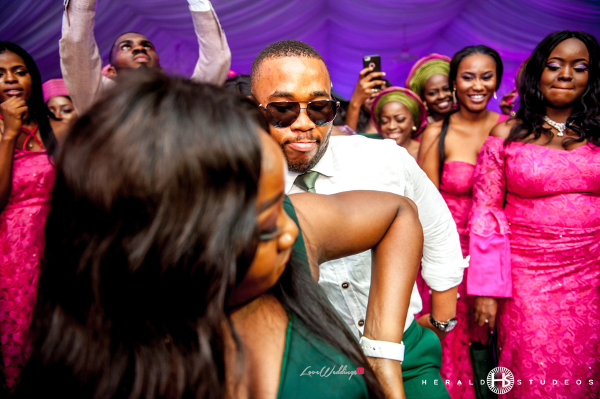 Anyways, after about an hour – AJ needed to use the bathroom so he ran off quickly for a quick toilet break. After doing his business, he stepped out of the toilet and saw Mr. X (the guy who was dancing with the girl earlier). He smiled and said 'Hi'; Mr. X looked at him strangely and AJ realized Mr. X was deliberately standing in his way. Long story short, Mr. X started begging and asked AJ to delete the pictures from his camera because the world would end if his wife saw them.
AJ couldn't believe it – he "was shook." He had grand plans for those shots. They were going to be the pictures he'll put up on Instagram the next Friday to usher in #TGIF and the #Owambe weekend. They were the shots that he knew would go viral and make this wedding trend.
What do you think AJ did? Did he delete the pictures or did he tell Mr. X to get lost?
Better still, what would you do in this scenario? Tell us below.
See you next Sunday.
Xoxo
'Dara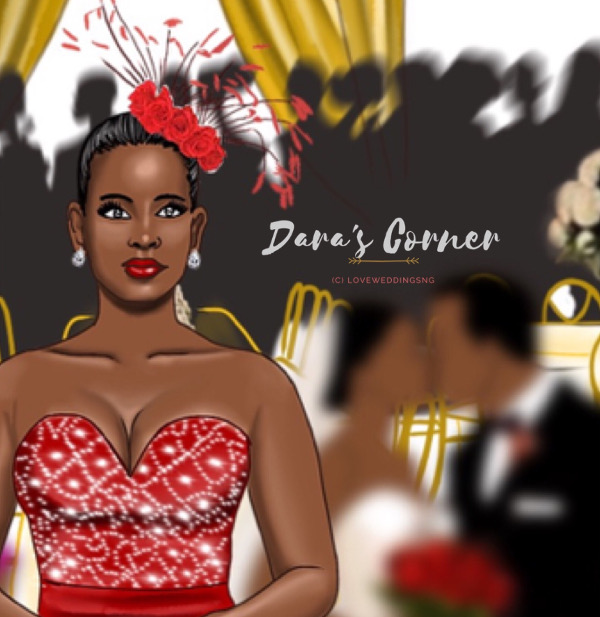 Dara is a fictitious name and character created for LoveWeddingsNG. This column is not a depiction of real-life events. Names, characters, places and incidents and incidents are products of the author's imagination. Any resemblance to actual events or persons is entirely coincidental. 🙂