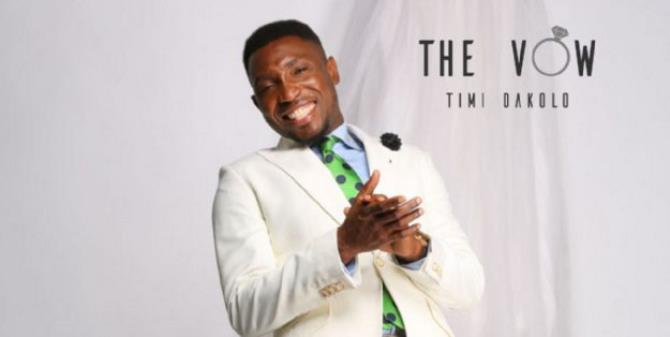 It's Timi Dakolo's birthday today, the 20th of January 2019 and we're celebrating by profiling 5 of our favorite wedding-worthy songs by the singer. 
Iyawo Mi: Of course, what's this list without this song.
The Vow: We would totally walk/march down the aisle to meet the groom with this song playing in the background. Also perfect for the first dance.
I Never Know Say: The highlife love song was produced by Cobhams Asuquo and the star-studded video was directed by Frizzle & Bizzle. It's a perfect choice for a first dance or entrance song, especially at a Nigerian traditional wedding.
Medicine: '… What we share, it is so rare, it cant be bought'; just one of the lines we love from this song. The video features Timi, his wife, Busola and their lovely children.
Yes I Do: 'I Love you, I Love You…. yes I do'; perfect song to sing to your lover on your big day.
The Woman I Love: 'No one else can make me say I Do'; the woman who made you grow from a boy into a man and your mistakes into a plan. If this sounds like your bride; this song would be perfect for your wedding.
Picture credits: Instagram.com/timidakolo