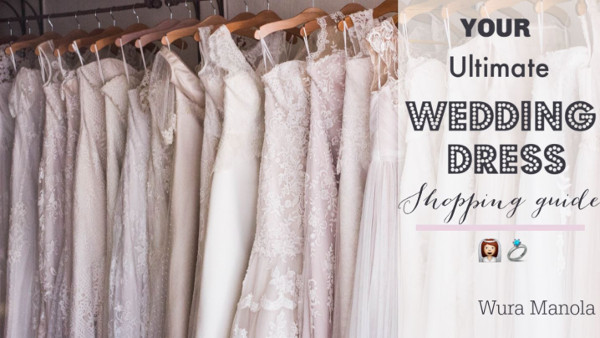 Wedding vlogger, Wura Manola talks about choosing your wedding dress in her latest Get Wedding Ready vlog. Wura explains; 
Choosing your wedding dress can be an overwhelming and confusing process and it is important to know a number of things before you start wedding dress shopping.

In this video, I give you all the information you need to know about wedding dresses, the different places you can get wedding dresses from, some tips on finding the right wedding dress and some wedding dress budget tips as well.

I hope this video helps you find the perfect dress stress-free.
Research and get inspiration on Pinterest, Instagram etc. for wedding dresses
Start the wedding dress shopping process early
Stick to your budget and don't go for a dress you cannot afford
Look out for sales and sample wedding dresses
Get a bridal stylist
About Wura Manola