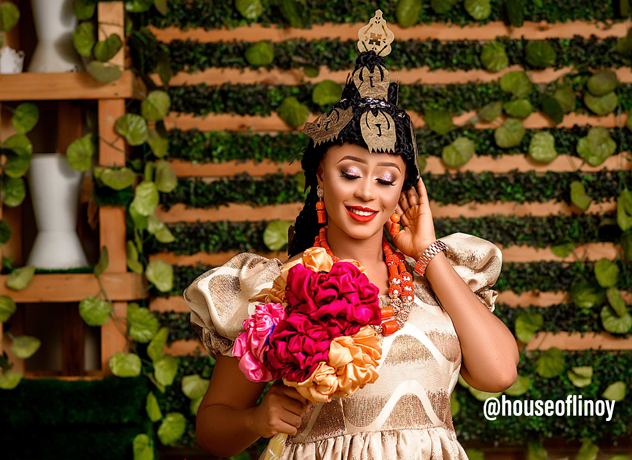 You know how much we love celebrating our unique culture. Today, we celebrate the Efik bride in her full regalia. Makeup artist and hairstylist, Lilian Ude from House of Linoy shared this stunning Efik traditional bridal look with us. 
Check on it!
Efik people don't just have a great history, they also have fabulous and unique traditional clothes, which makes them stand out of the crowd.

ONYONYO is a simple wide dress decorated with lots of beads and worn by brides on their wedding day.

An Efik bride is known for a unique hairdo (ETENGE) decorated with jewelleries. She tends to add all types of royal-looking pins,combs and brushes to emphasize the gorgeous look of a bride and the wealth along with the social status of her family.

Her colourfully decorated staff also compliments her outfit.

Indeed,Efik is rich in culture.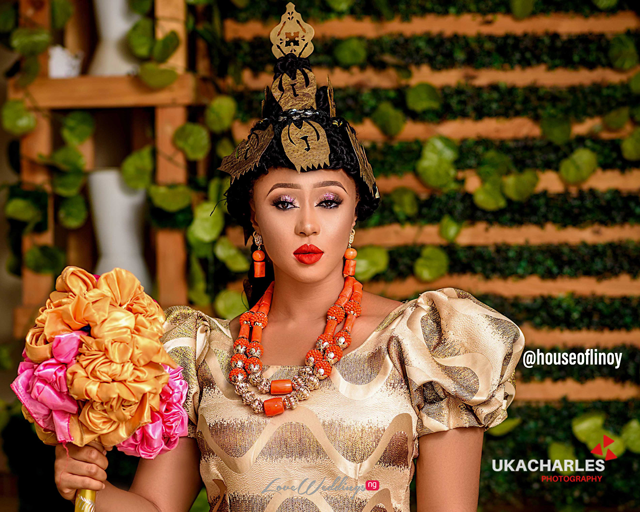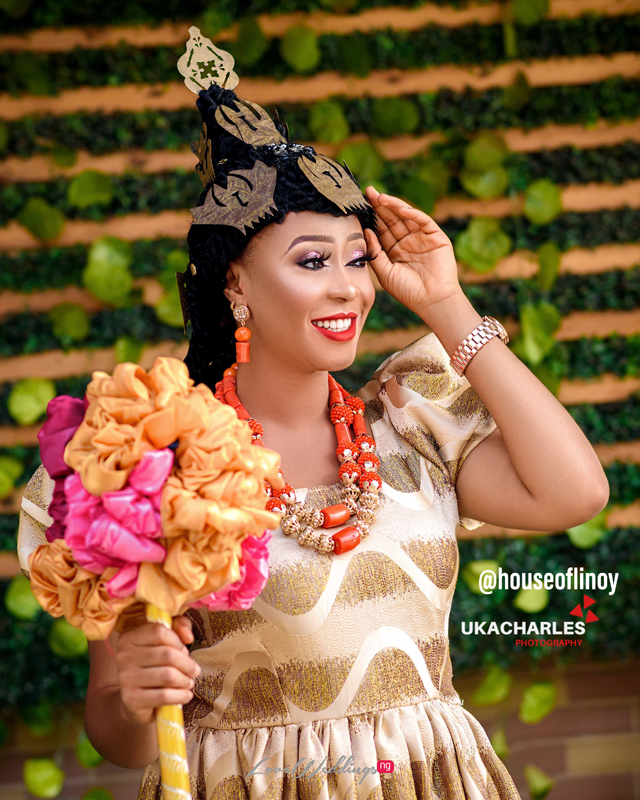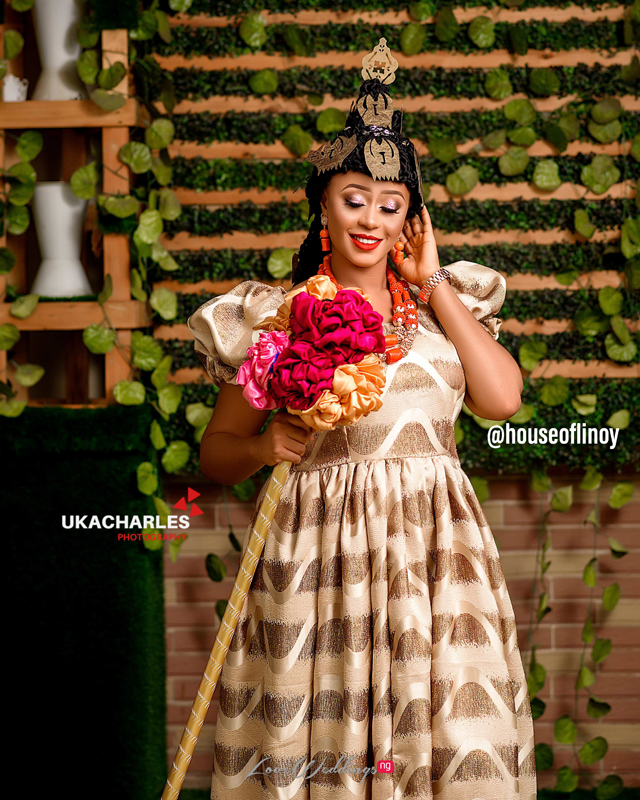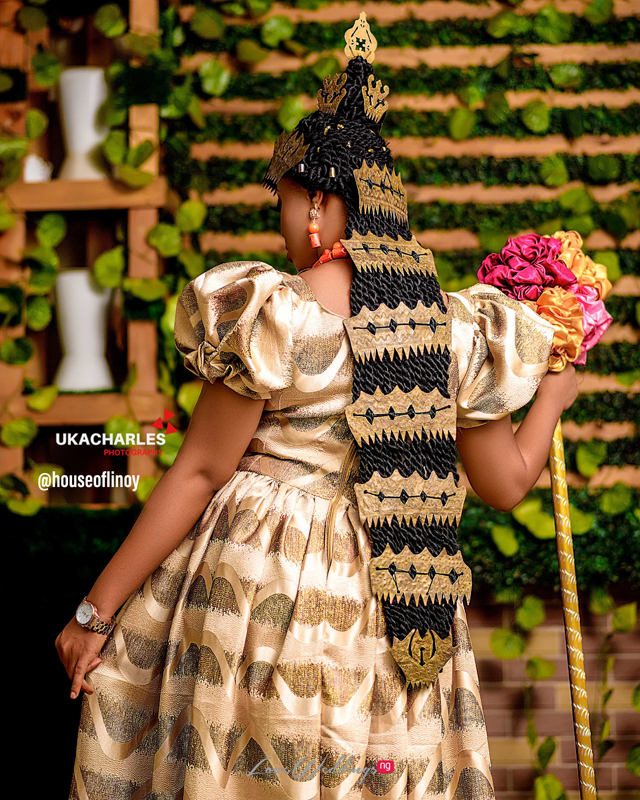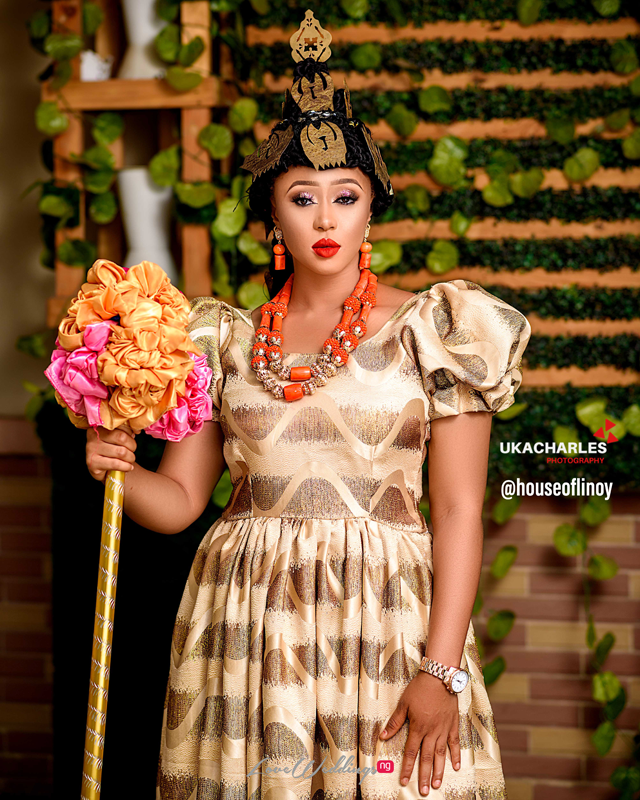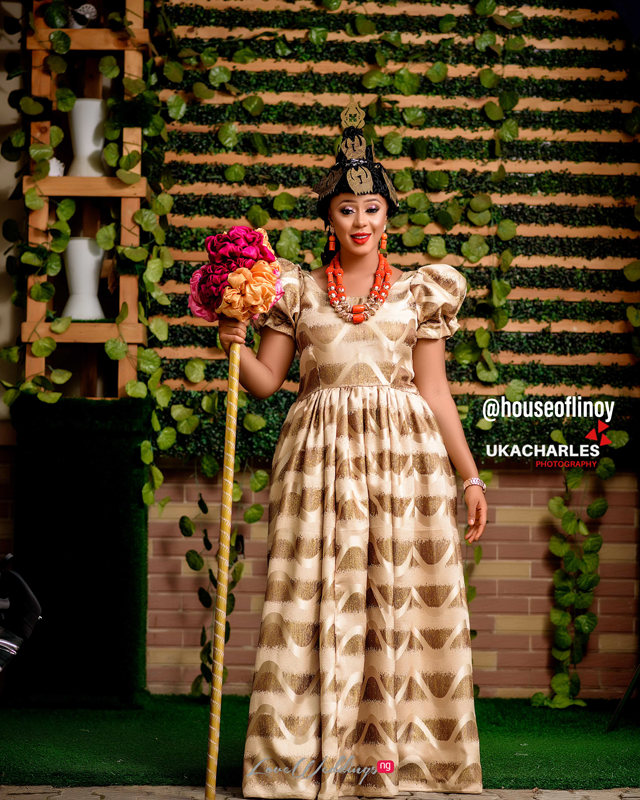 Vendors
Makeup & Hair: House of Linoy
Photography: Uka Charles
Beads: Titi Jewels 
Muse: Meninah 
Lashes: Wayes Lashes 
Bottom lashes: Riaku Lashes 
Lippie: Debby Luster
Glitters: Luzta Cosmetics
Glow: Taos Beauty Brand
Location: Lavien Spa