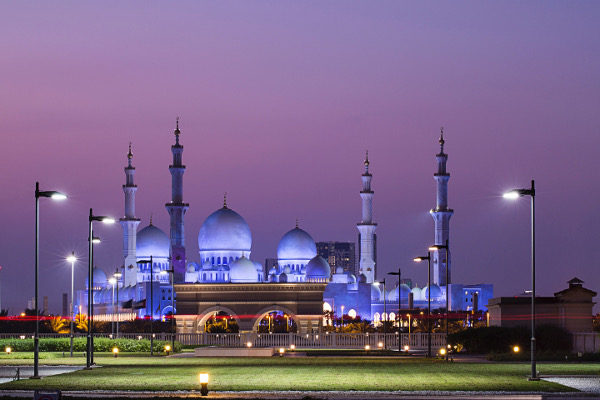 First, can we talk about how Abu Dhabi is going to be the next major destination for African weddings? Since #Adekani, we've been looking into Abu Dhabi and what it has to offer and we predict that in a few months, Abu Dhabi will become a top destination for African weddings. Look out for our #GettingMarriedinAbuDhabi series coming up soon where we'll tell you more.
But while you wait, we have to share the beauty that we experienced when we visited The Ritz-Carlton Abu Dhabi last month. We think this venue is perfect and ticks a lot of boxes for African weddings. Here are our top 5 reasons why;
1. Proximity to the airport: The Ritz-Carlton Abu Dhabi is located just 20 minutes from Abu Dhabi airport. This makes it easy for you to welcome your guests without having to worry about traveling for hours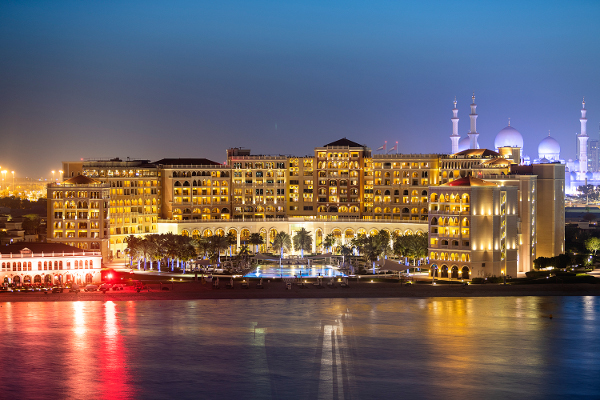 2. Can conveniently host most if not all of your wedding guests: With 532 rooms and suites, it's likely that The Ritz-Carlton Abu Dhabi can host most if not all your wedding guests (depending on the size of your wedding party). So if you want all your guests to stay in the same hotel and avoid transporting guests to and fro venues, this is a huge plus.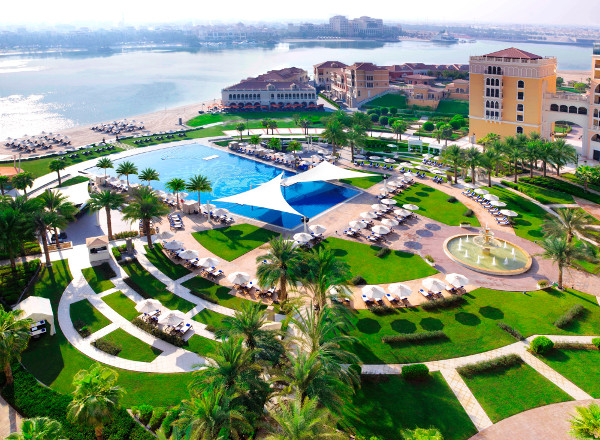 3. Breathtaking view of the Grand mosque: The Ritz-Carlton Abu Dhabi is located opposite the magnificent Sheikh Zayed Grand Mosque. So you could literally be saying 'I Do' with a picture-perfect view of the mosque as your backdrop if you choose to have your ceremony at the Grand Lawn. If you've ever visited Abu Dhabi, you'll understand why this would look epic.
4. Over 7 different venue options: The Ritz-Carlton Abu Dhabi has a stunning ROMA ballroom, which has the capacity to fit up to 1500 guests (reception style) and 1000 guests (banquet tables rounds of 10). Also with its own driveway entrance and a fountain; this makes it African wedding compliant. If you know, you know ?
In addition to the stunning ROMA ballroom, you also have the choice of over 6 other venues within the same property. This will be perfect if you're planning to host pre-wedding activities and you want your guests to have a different feel for each event. From the Napoli with Arabian-style windows to the Grand Canal Beach front, the Grand Lawn, the Olive Garden, the Pool Garden and the Villa Lawn, you have more than enough to choose from.
Because we love this venue so much, we came up with our own little itinerary for our mock destination wedding in Abu Dhabi holding on the 1st of April 2020. You're all invited; here's your wedding itinerary.
Bachelors party at the Pool Garden / Grand Canal Beach
Bridal shower at the Napoli
First look/Cocktail reception at the Olive Garden
Wedding ceremony at the Grand Lawn
Wedding reception at the ROMA Ballroom
5. The Bridal Suite: Before you judge, wait! We know what you're thinking what's the big deal; its just a bridal suite. Watch this and we'll talk.
6. Photo spots: This is more of a bonus but because of how luxurious and varied The Ritz-Carlton Abu Dhabi is, there are so many spots for breathtaking photos at this venue. So much that we guarantee that you and your photographer won't need to leave the hotel at all to take that money shot. From the stairs to the view of the Grand Mosque, beachfront views and more, you'll have all the pictures you need for your wedding album here.
If you'll like to speak to the team about saying 'I Do' at the Ritz-Carlton, Grand Canal, Abu Dhabi, get in touch with the team; you can also follow @ritzcarltonabudhabi and tell them we sent you