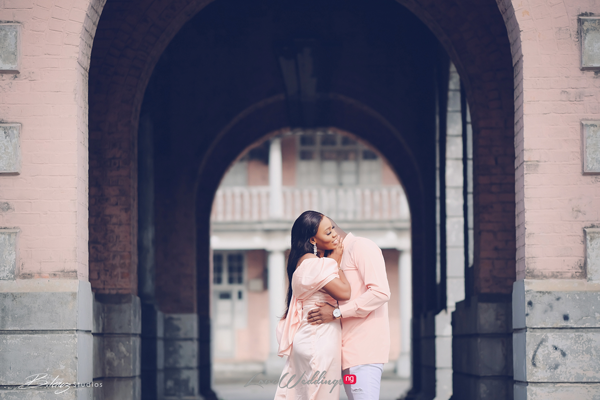 Nigerian couple, Temitope & Abolaji met in 2011 but it wasn't until March 2018 that they had a chance encounter of the 'Gram, which set them on their journey towards becoming Mr & Mrs. In their words, "Like the saying goes, if two hearts are meant to be together no matter how long it takes, how far they go, how difficult it seems, fate will always bring them together for a forever ride." Read their love story and see pictures from their pre-wedding shoot by Blawz Studios.
Temitope's version of events
I grew up in the same area as Abolaji but I can't remember seeing him till one faithful day back in 2011 during my first year at University of Lagos. I was heading back to school with my friend, who stays a few streets away from Abolaji, when a young guy walked up to us, speaking "plenty"grammar. He was very funny as well and I decided to tell him my name so we became hello-hi buddies, nothing serious as we were both in relationships. We hardly saw each other around, maybe due to our busy schedule until I heard he had relocated.

One faithful Sunday evening in March 2018, I got an Instagram notification that someone liked a particular comment I had made on a post. The usual me would just ignore, but the name seemed familiar so I rushed to his page only to find out his page was private. I took the bold step of sending him a friend request, it felt like he was just waiting for the request to land because he accepted immediately and sent me a Direct message straight away. After a series of banter from both of us (seemed like a best friends reunion), he went ahead to say "pls bless me with you digit and hope I won't be speaking with another man's wife when I call". After small "shakara" I decided to bless him with my digit to help a determined man. The rest they say is history.

Talk about sacrificial love "YES" that's what Abolaji has shown me, we have been through thick and thin together but with God on our side, we came out stronger. I am glad we are finally tying the knot to stay in love forever.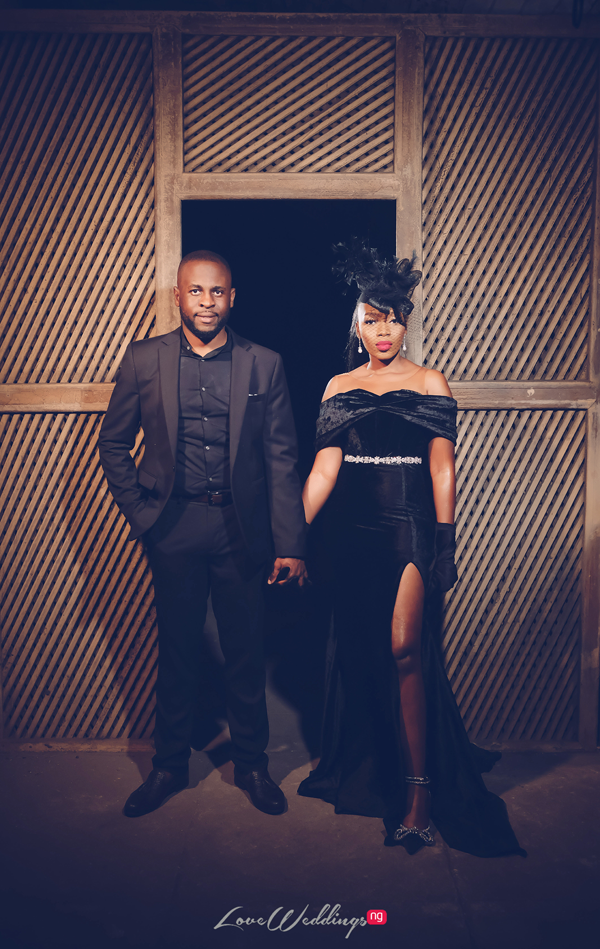 Bolaji's version of events
A beautiful afternoon sometime in December 2011, I was at the balcony of my house when I sighted this beautiful damsel walking with her friend. She looked so familiar, I later found out she lived in my area before moving out, so I went to say hello and introduce myself just with the intention of being her friend, but aunty was already giving me the whole I have a boyfriend vibes. So I decided to step back as I was also in a relationship, each time she passed by, we would say hello-hi and just crack jokes. After a while I stopped seeing her until I relocated out of the country.

Fast forward to one Sunday evening in March 2018, I just got up from taking a nap, I decided to check what was happening on the gram. While doing my usual scrolling through the comments section, I came across this very intelligent and yet funny comment; the name also sounded like one I had heard before so I decided to check her page just to be sure it was a lost friend. I was disappointed because her page was private. Then I thought to myself, all these Instagram girls that won't accept friend request. I went ahead to just like the comment and moved on.

My heart leaped for joy when I got a friend request from her, omg it felt like a dream come true. I accepted immediately and sent her a request as well then has a sharp guy, I slid into her dm, teasing her left and right. I asked if her boyfriend will permit her to bless me with her digit. She ignored the bobo part and just sent her digit straight away, she didn't even hesitate at all. Madam was feeling the boy already. From the first call we had for hours, the vibes and connections was surprising and amazing. She became my G with steady and constant communication, I could tell her just anything. After talking for a few weeks, I found out she was wasn't seeing anyone and was definitely not interested in a distance relationship so I knew I needed extra intervention. Thank God my brother Simi came to my aid. I needed to assure her I was serious about forever, she met a few important people in my family, and the rest they say is history.

Two years later, I surprised her by coming to Nigeria to officially go on bended knee and I asked my beautiful Temitope to be my MRS, she said Yes to forever with me. She is worth the wait, and every sacrifice that came with it. She has helped me grow in many ways, most especially spiritually. I can't just wait to start life with my best friend.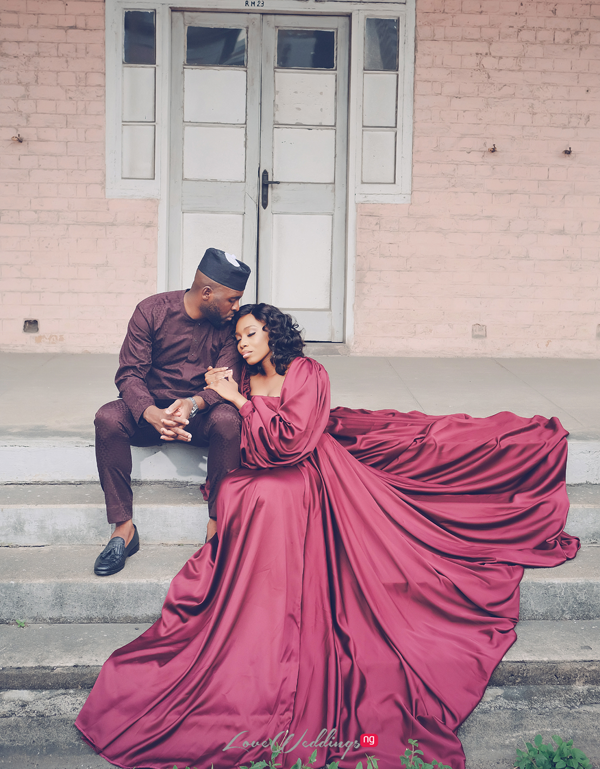 Proposal
I was planning to throw a surprise birthday party for Abolaji, I had informed a few of his close friends and mine as well, not knowing Abolaji on the other hand had other plans. He had informed his family and his bestfriend Kunle about the proposal so they were giving him feedback on my plans and all.

I remember when he got back to Nigeria, I was eager to help him off load his bags with the hope of finding a ring, but to my greatest surprise I didn't see anything. I just felt he was going to buy one here in Nigeria since he wasn't too sure of my ring size, not knowing he had hidden it in one of the other rooms.

His birthday came, I already told him I made a reservation for us at a restaurant for 6pm, I had two dress options to pick from; he was particular about me wearing one and keeping the other one for a surprise dinner he said he wanted to take me to later that week. In my head, I thought 'Oh that is when he will propose "lol".

6pm – time to set out for the dinner and the driver was nowhere to be found. He said he sent him to get diesel for the house, I was so angry because our friends were waiting. He was acting all cool and trying to calm me down, apparently he sent the driver to go drop the ring at the venue. On our way, I noticed the driver didn't bother to ask me for directions, I didn't suspect much because I had informed him of the venue a night before. We got in and everyone screamed surprise but he acted all cool and all.

All of a sudden he started acting nervous but I still didn't suspect much, we sat down to place our order and he whispered into my ears to answer the waiter. I looked at the waiter standing next to me with the most beautiful rose flowers ever and balloons. It didn't click at first as I thought she missed her way, till I saw on the balloon "will you marry me tam"? Turning back to my side, Abolaji was on bended knee, omg that was still the best day of my life. I said yes to forever with my king.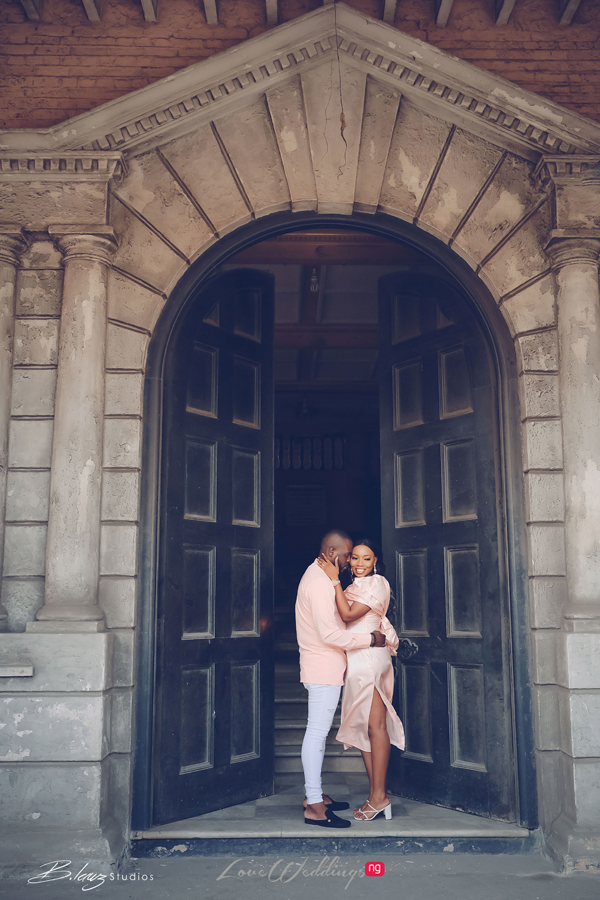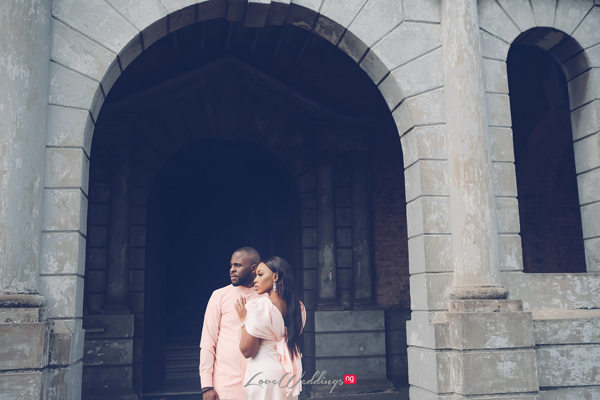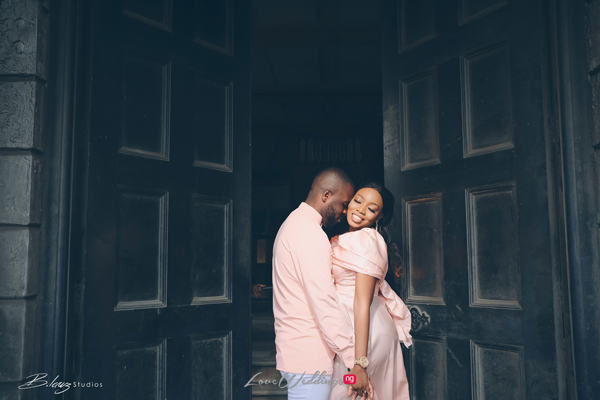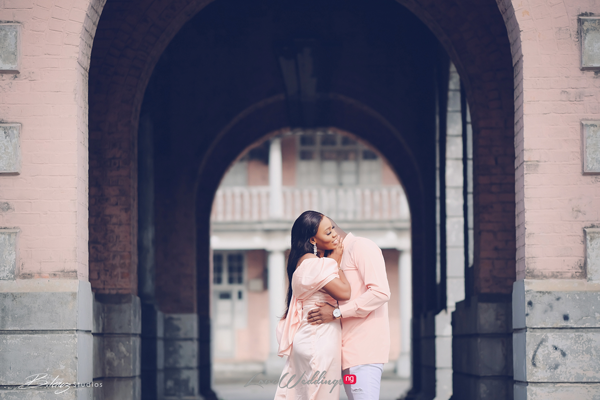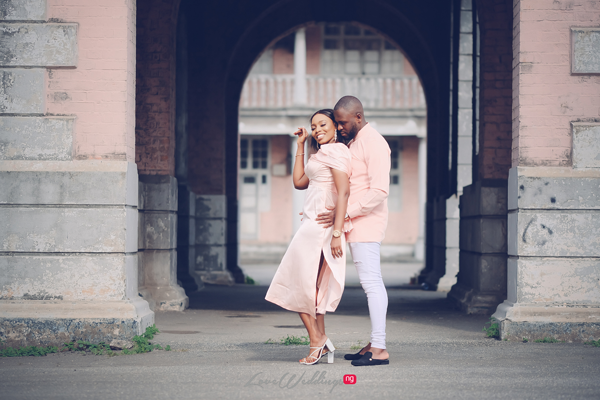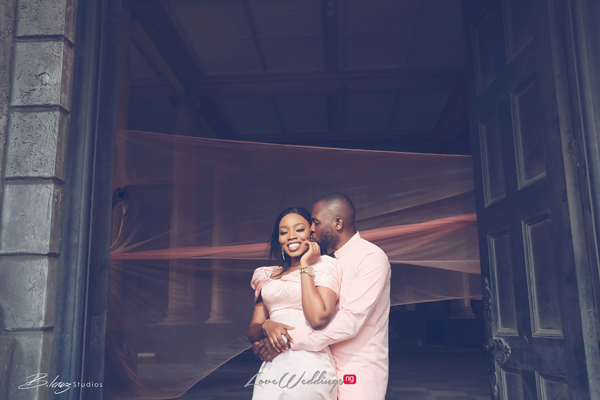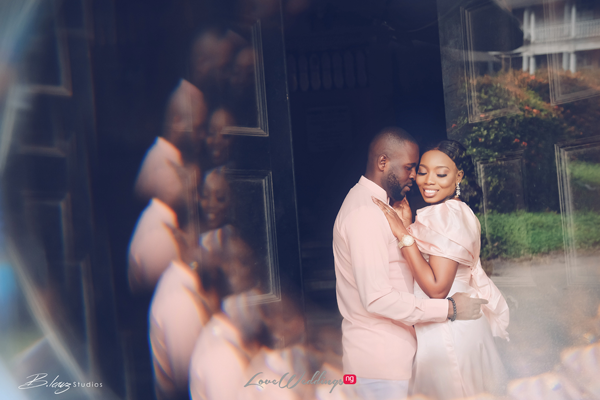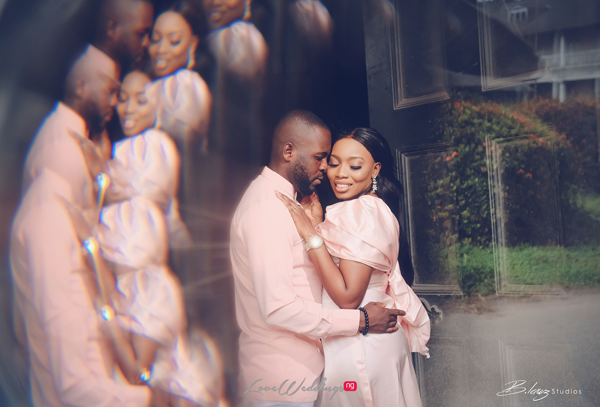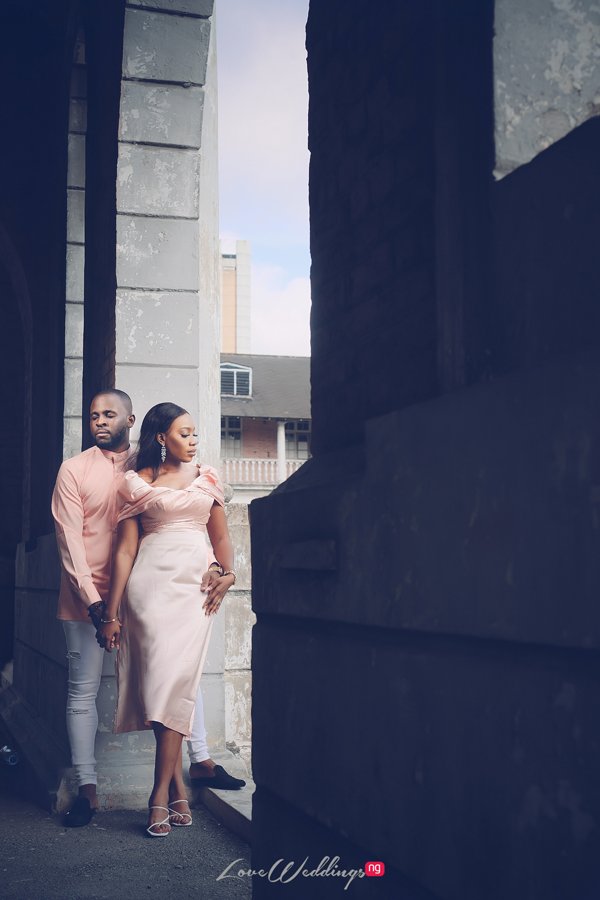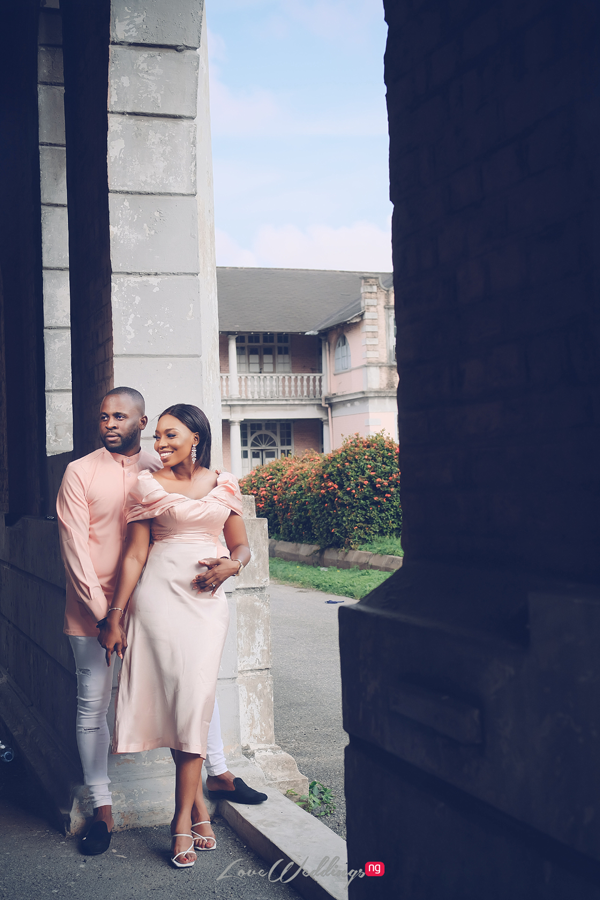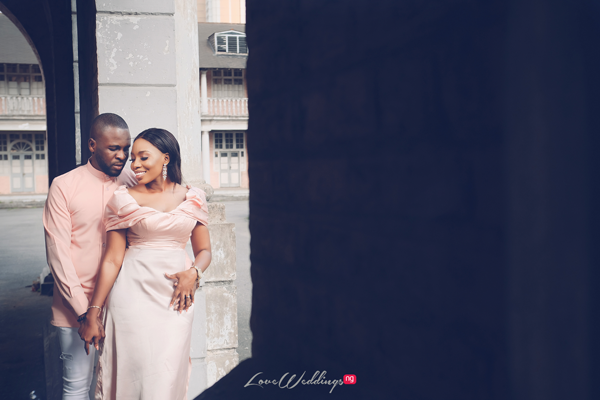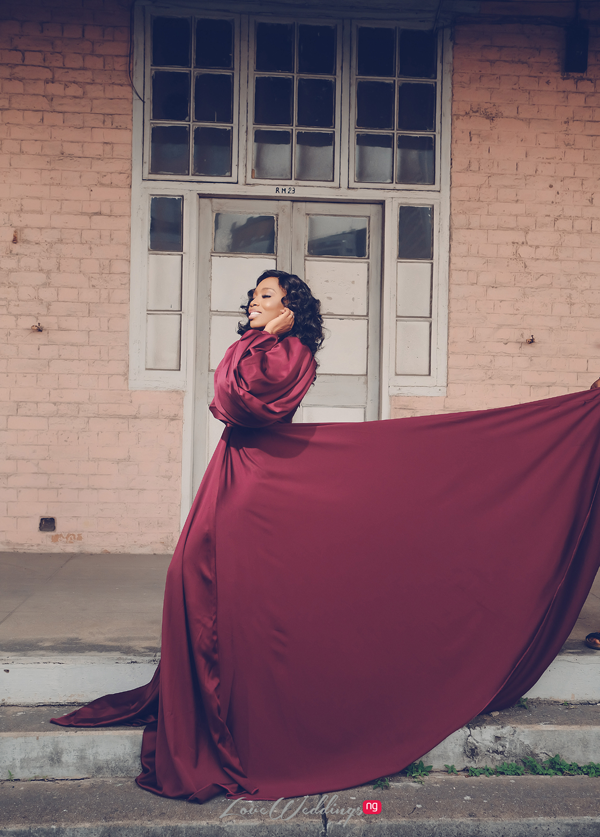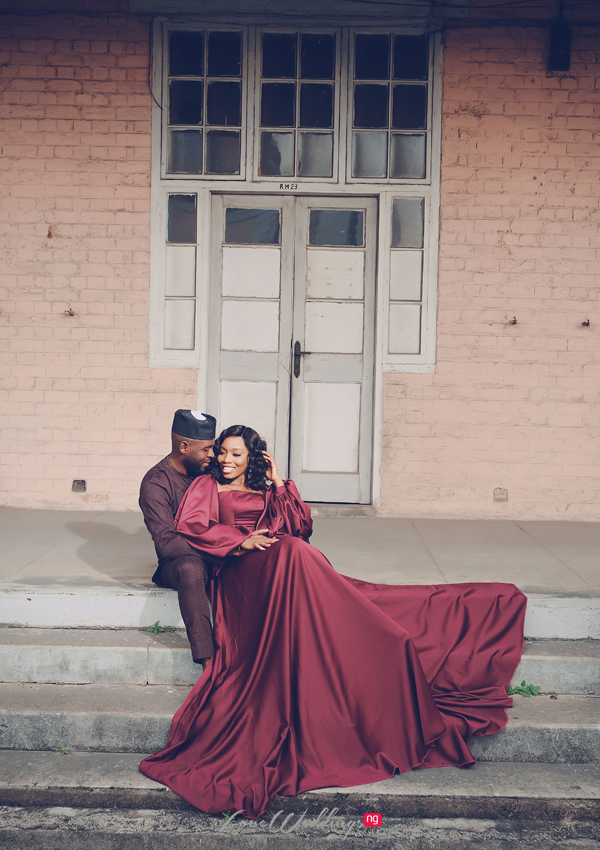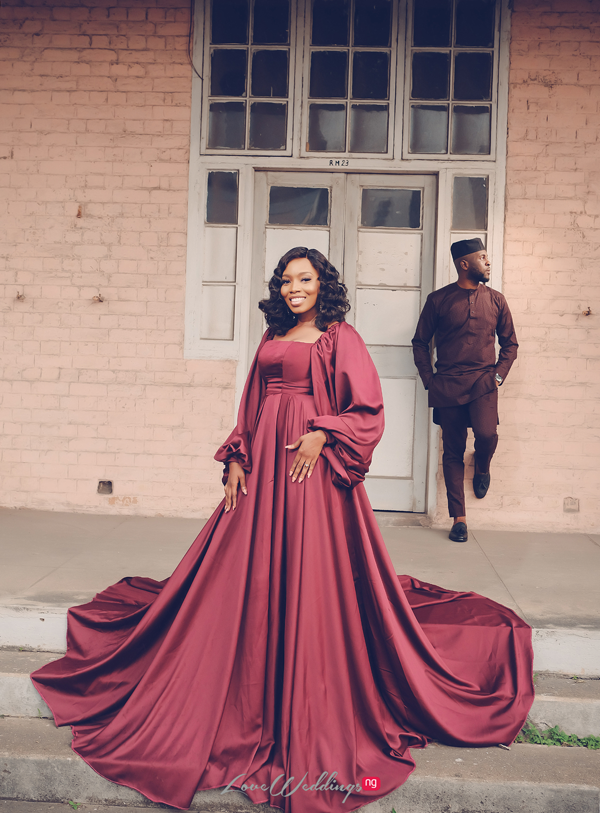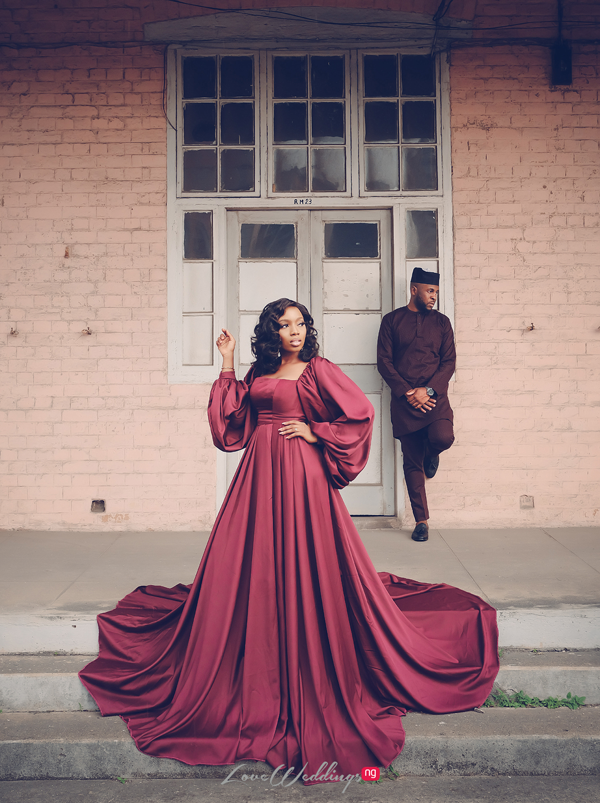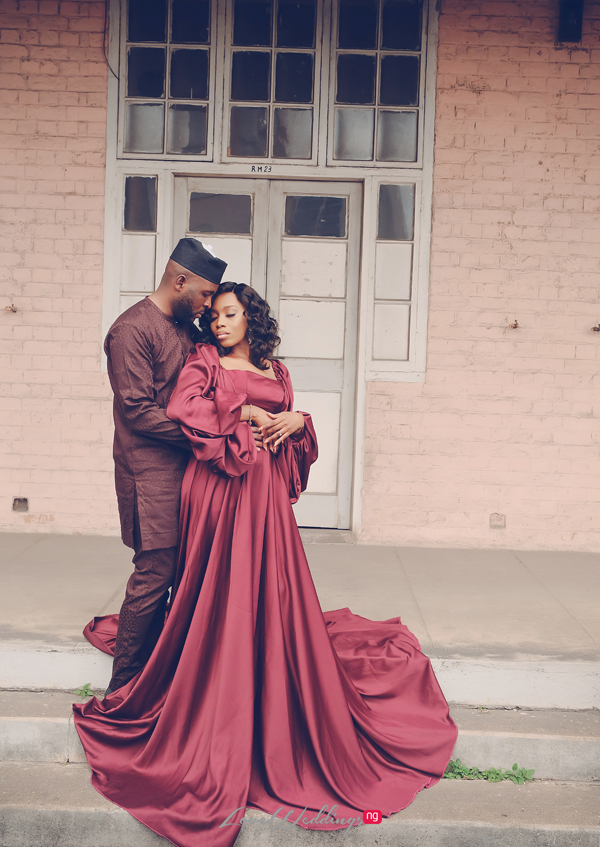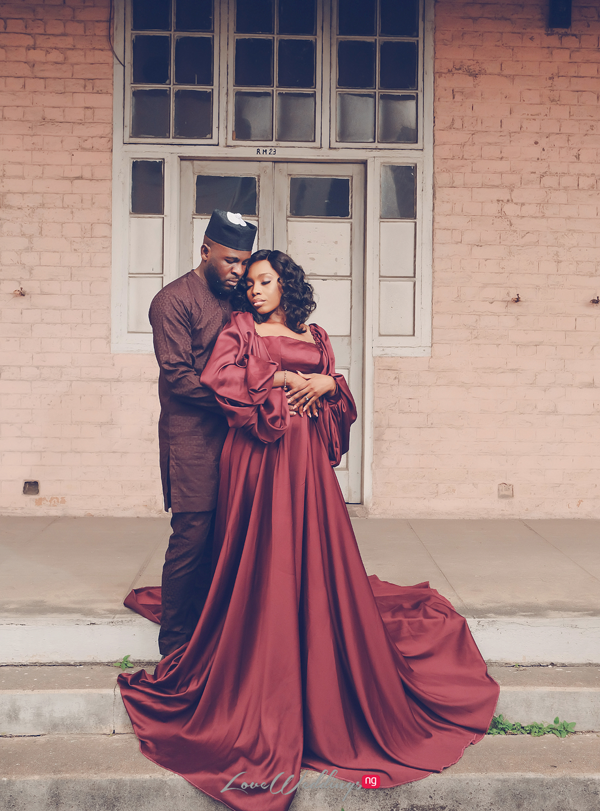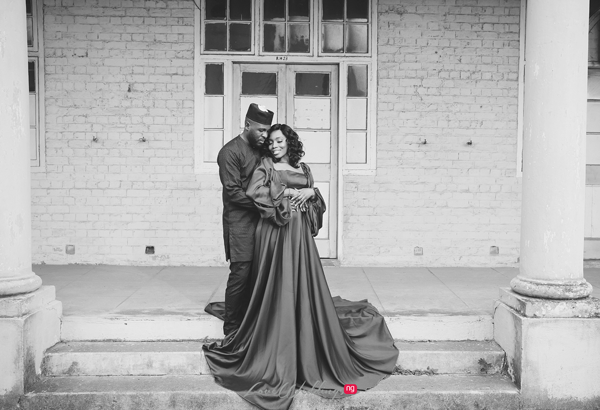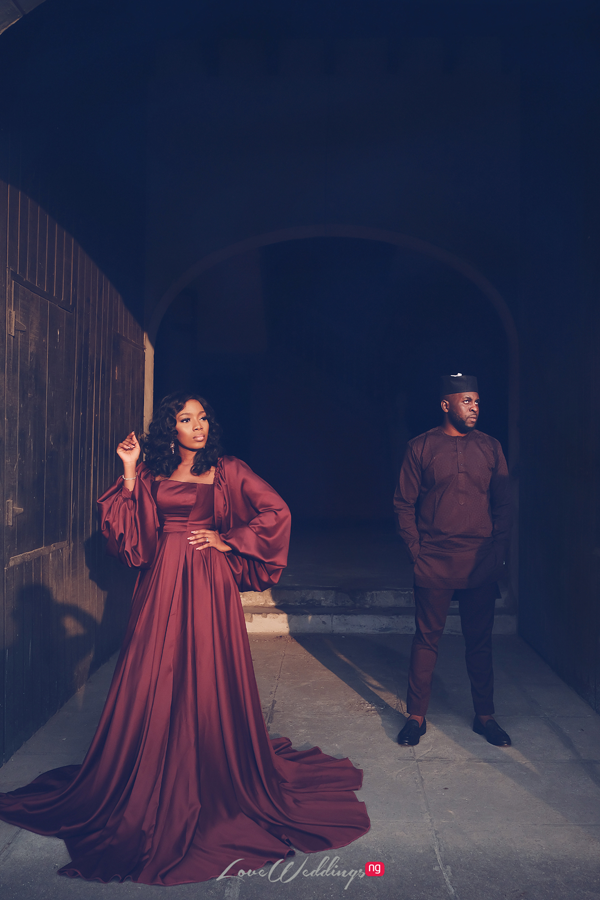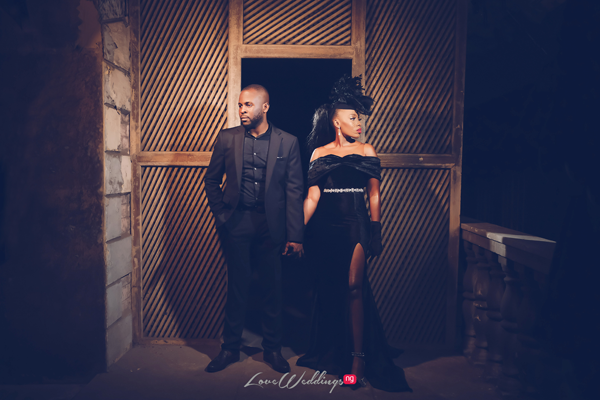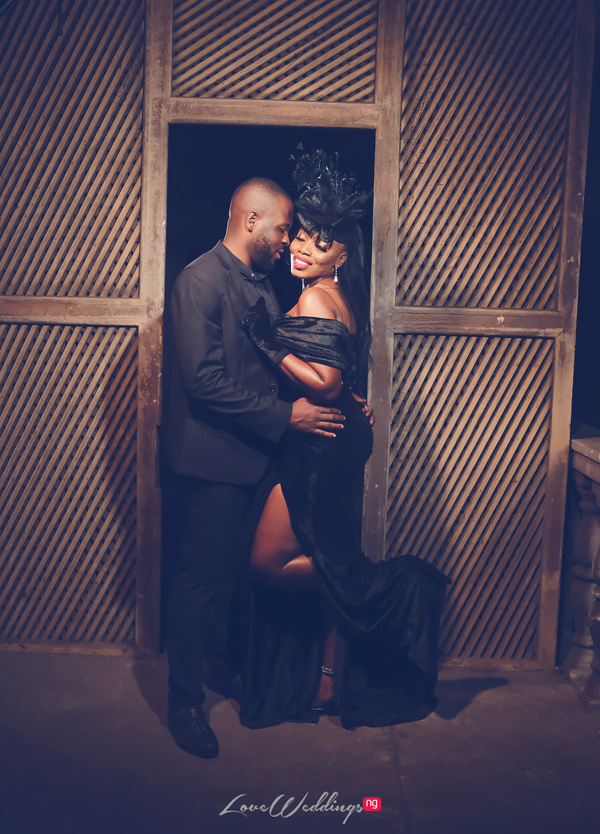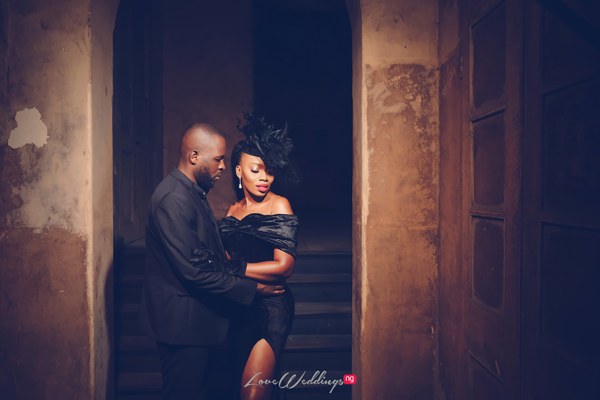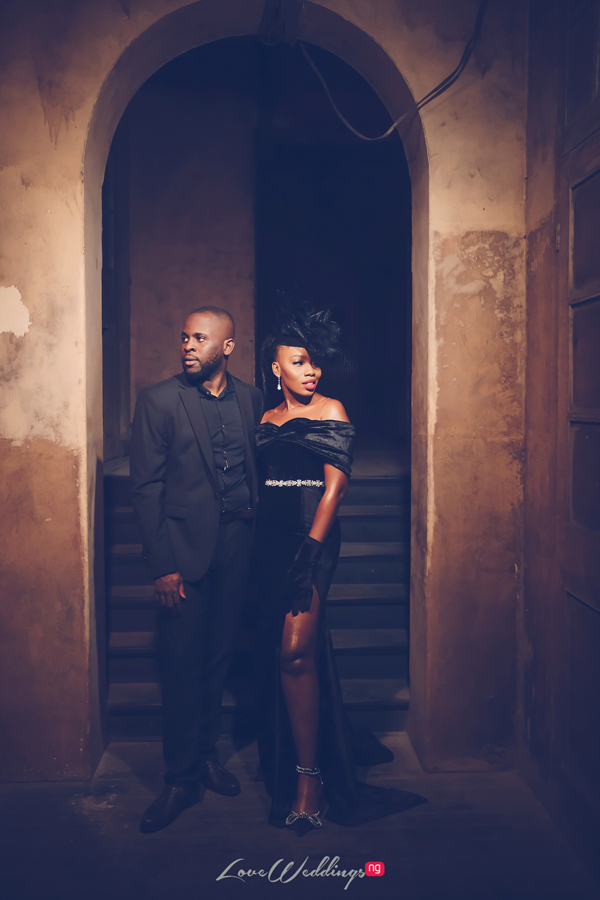 Vendors & Credits
Bride:  @temmy_diva
Groom: @bjay115
Photography: @blawzstudios
Videography: @alexanderfilmz
Planner :@srcevents_
MC: @dayoice