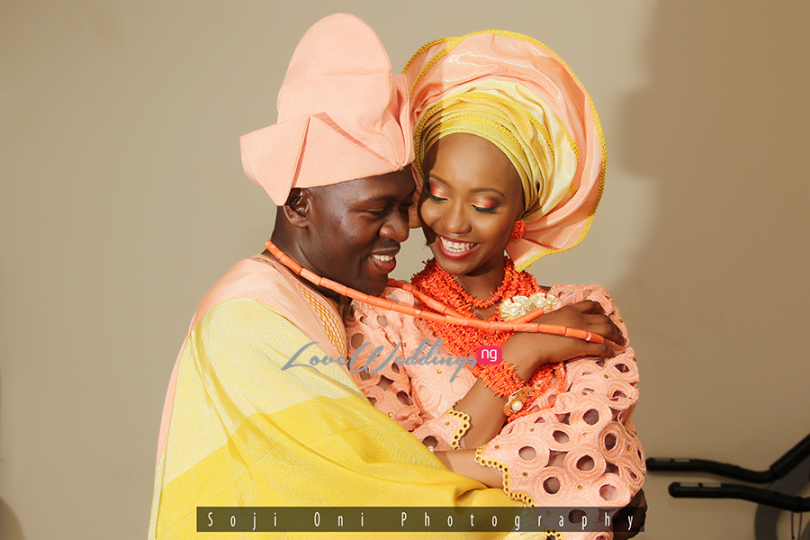 We're so excited about this post! Ayo and Temi met at Business School in 2009. After bagging their degrees, they are ready to bag another degree as husband and wife. They got married on the 3rd and 5th of April.
We're sure you all saw their beautiful prewedding 'Aye inspired' shoot by Soji Oni. If you missed the feature, catch up HERE. As soon as we saw it, we knew we had to get in touch. They look so happy together and it's contagious. We literally did a little dance after reading their love story and saw their pictures. So, #LoveweddingsNG fam, we present to you #AyoTemi2014
Today, I will marry my best friend, the one I laugh with, the one I live for, the one I dream with, and the one I love.
Love Story
We met at Business school in 2009. As my mother always says, we were sent to school for a Masters degree, and we decided to come home with an additional degree, lol.

Our initial (albeit uneventful) meeting was at the induction ceremony for all international students. I was with a Nigerian friend, and he came to talk to us (talk about close marking, lol). We all talked for a little while about settling in, and went our different ways. I saw him around after that a couple of times, but just always said "hello" from a distance.
About two months into Uni, I was given one long project which made me go to the library every other day (I really don't like libraries), and on one boring Sunday, out of the blue, I found him there, head buried in his books (I discovered later that he always has his head in books). We got talking, and he offered me Biscuit because I said I was hungry :), and that was how we became friends.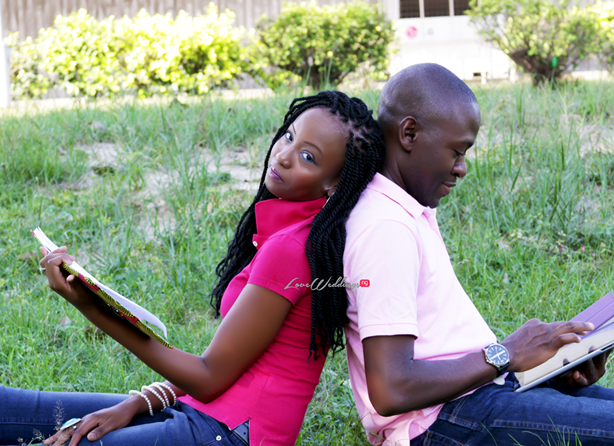 We gradually started to hang out with the same set of friends, as the Nigerian people started to find one another, and one day in February 2010, we were invited to a party by one of our Nigerian friends. For some strange reason, we stuck together throughout the whole party, and danced like hell!!!. I should have realized that I fell in love that day, because I didn't even notice how much of a bad dancer he was, lol.

We became inseparable after that day, and we were everywhere together. We came to Nigeria Easter 2010, and then went with a set of friends on a short trip to Blackpool. I got really cranky because I felt like we were getting too close for comfort (before he chases other men away, lol)- and so I asked him what he wanted from me, and with a totally clueless look on his face goes 'I thought we were dating'. I didn't even know how to respond to that, lol.
Anyways, we left Blackpool as a couple, it's been a totally awesome since then and here we are now!
The Proposal
He proposed in the sweetest manner ever, privately in his home with only him and I present. I had gone to say hello to him on the 1st throughout my visit, I noticed he was fidgety, and he kept asking me strange questions like "can I cook for you?" "What do you want to drink?" He never cooks, so I really found his questions strange.

We started watching a movie, and 10mins into it he started to tell me how much he loved me, and wanted me to be his wife. Before I could fully figure out what he was up to, he was on his knees with a ring in his hand. Of course I said yes!!!
The Wedding
The wedding held on the 3rd and 5th of April. The colours were sunflower yellow and Royal Blue (just because they are my favourite colours). My goal for that day was to have fun; after all, I only plan to get married once (Amen). My husband and I made sure that we had enjoyed our day to the fullest because that was what we wanted to remember.
Advise to brides
Wedding planning can be fun! I enjoyed planning my wedding, and wasn't stressed at all, which was contrary to what I had expected. Because I knew my work schedule was extremely busy, I gave myself exactly one year to plan my wedding. I knew exactly what I wanted, so I didn't think it was necessary to use a planner. If you have a short time to plan your wedding or you are indecisive about what you want, please use a planner.

It is also very important that you remember that you can't be everywhere, and you can't make decisions about everything- delegate to family and friends that you trust, and let people help you out as much as possible. Most importantly, make a conscious effort not to stress yourself. There is no point planning the perfect wedding, and then being too tired/ stressed to enjoy it on that day.

Have fun and enjoy your day!!!
White Wedding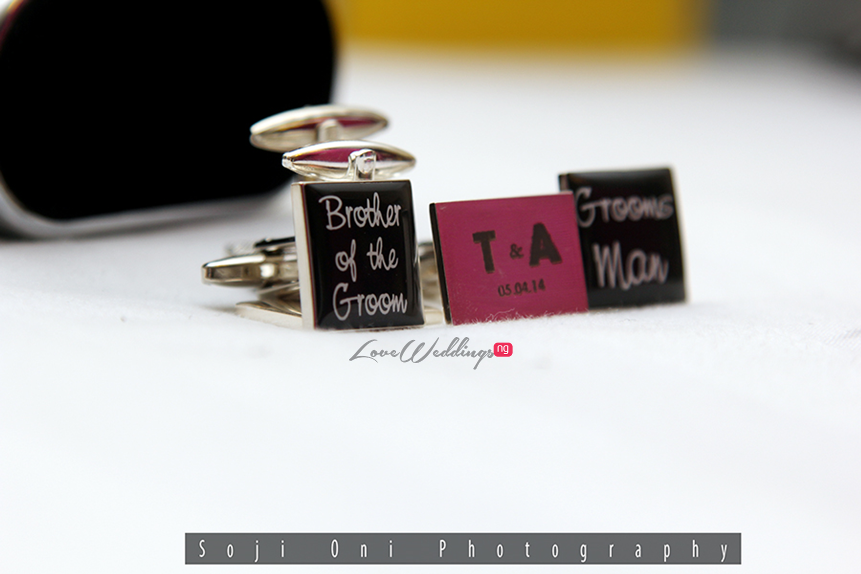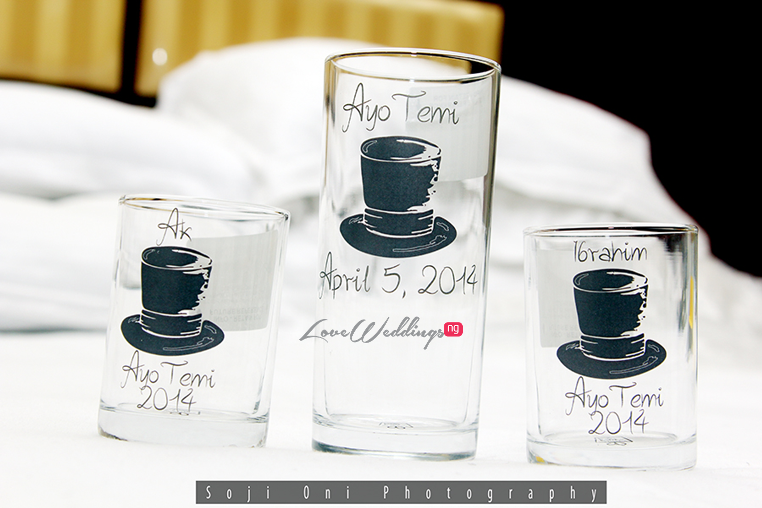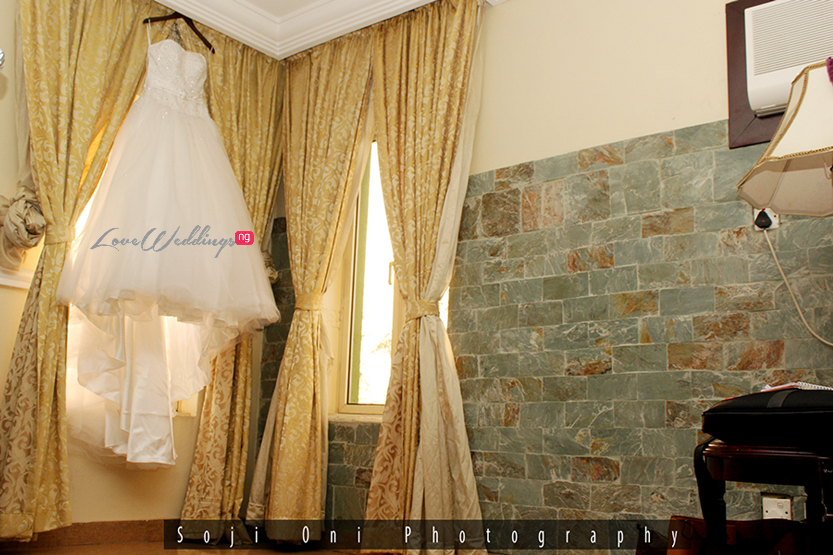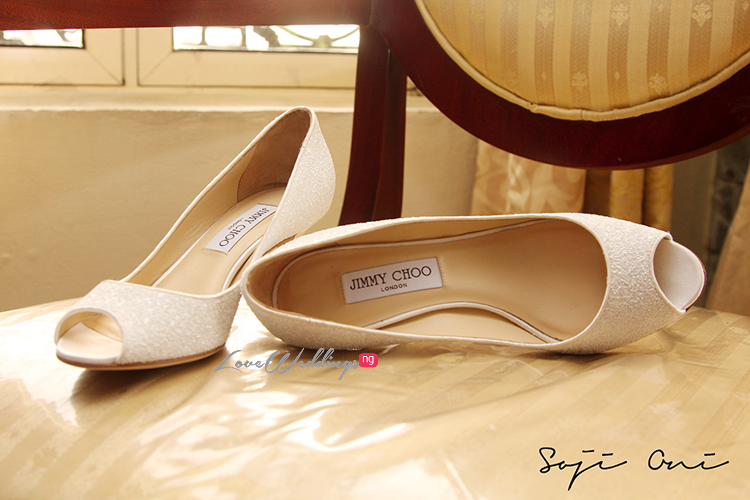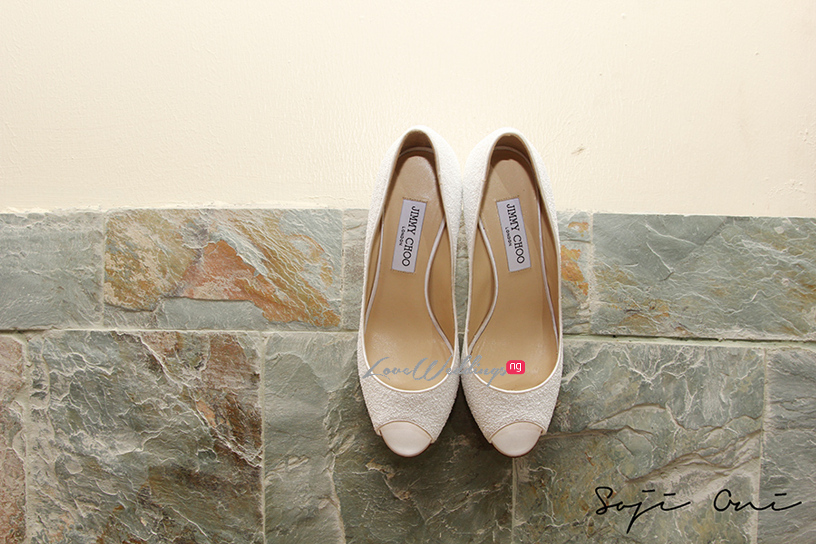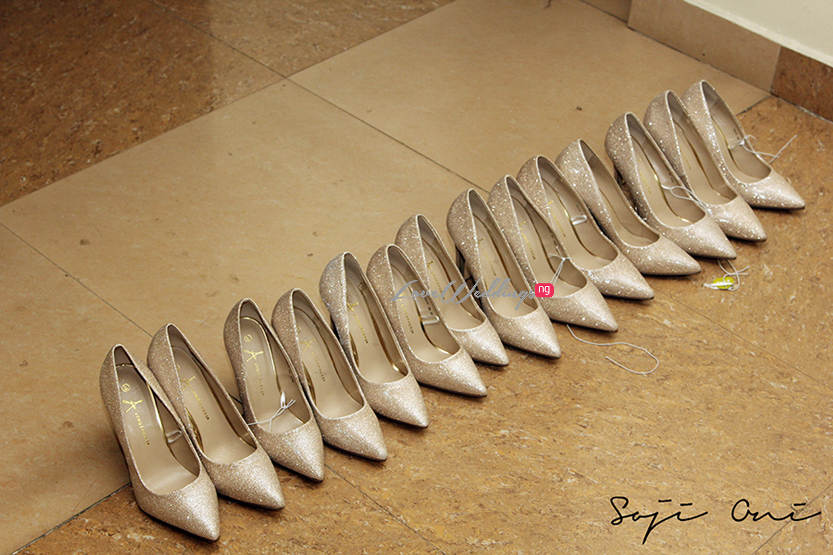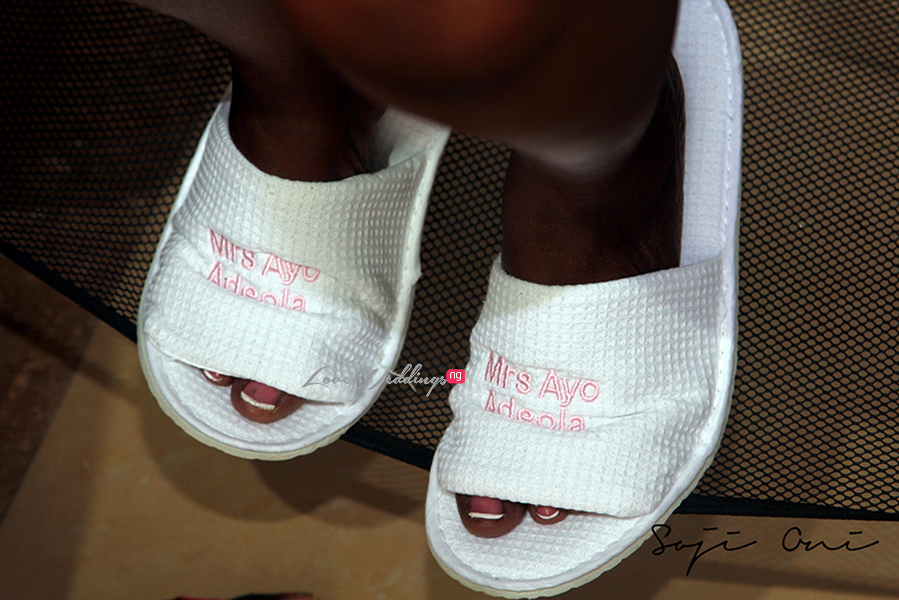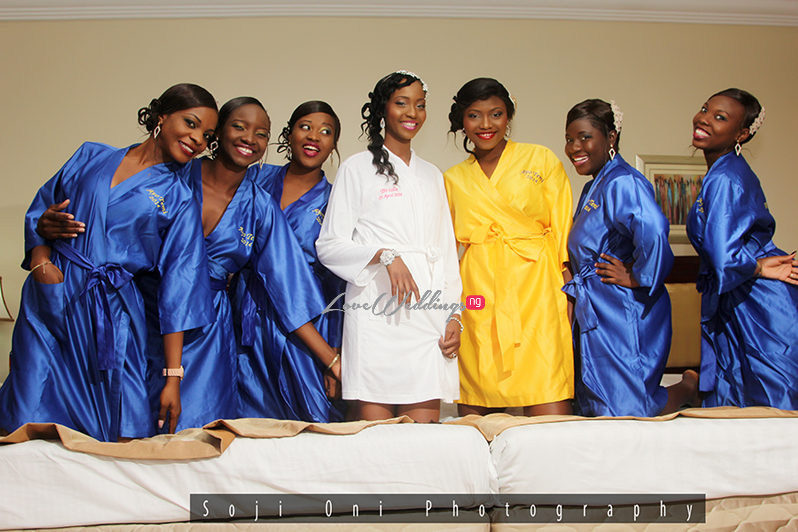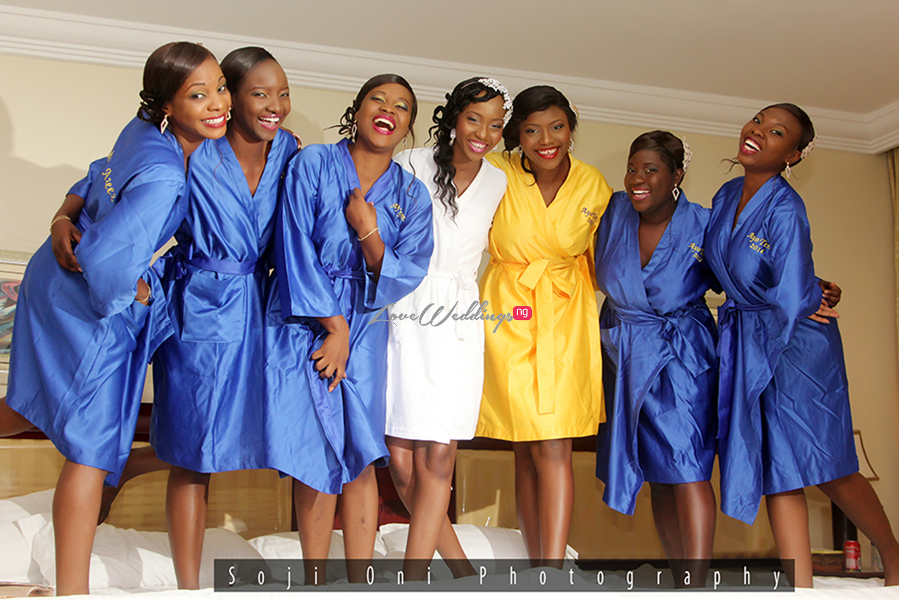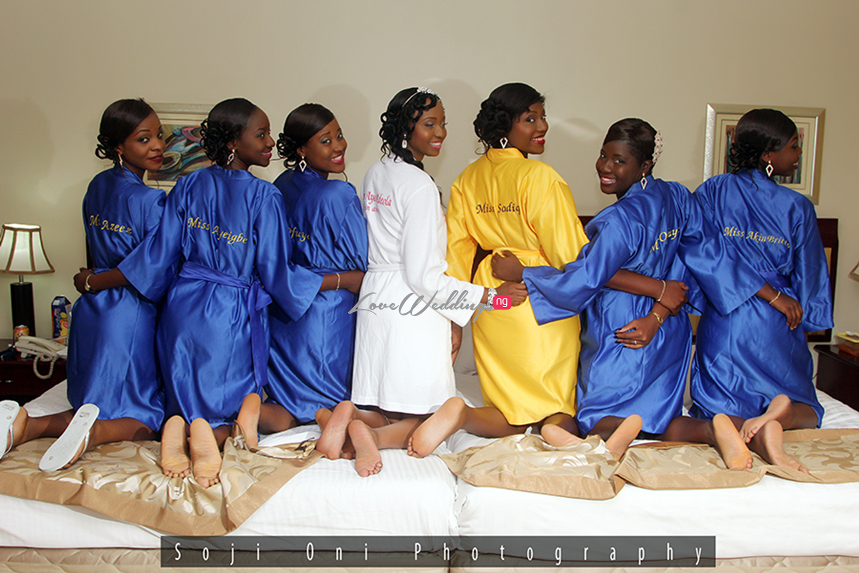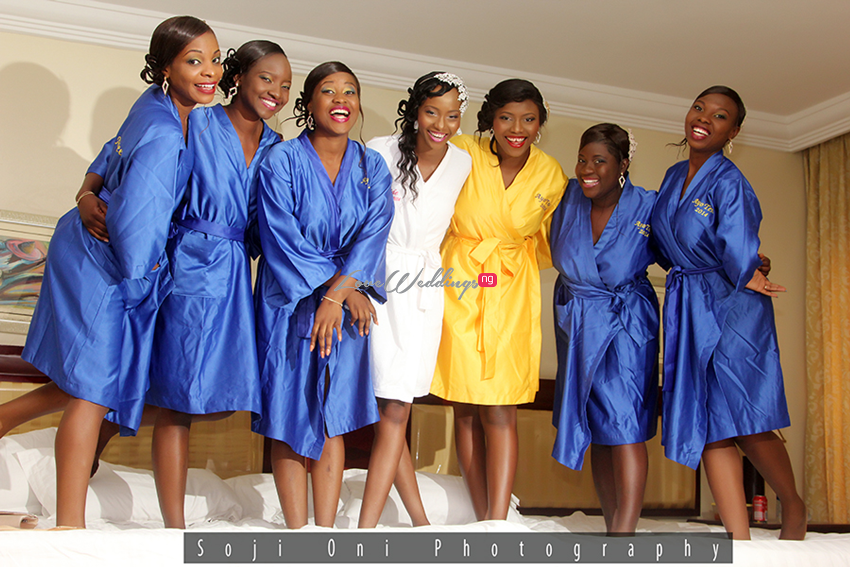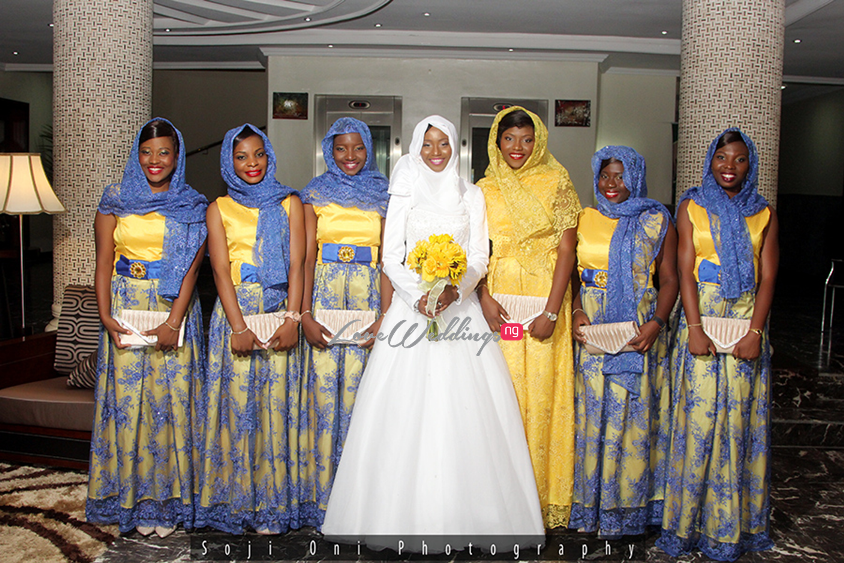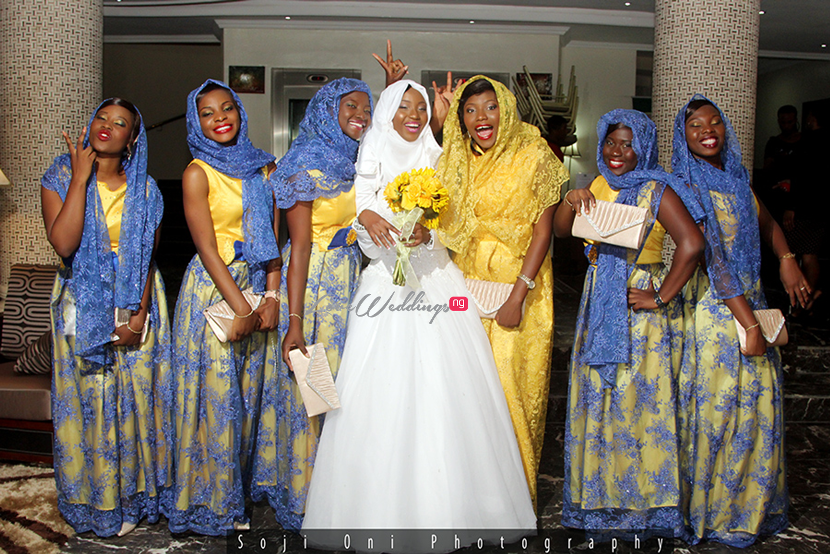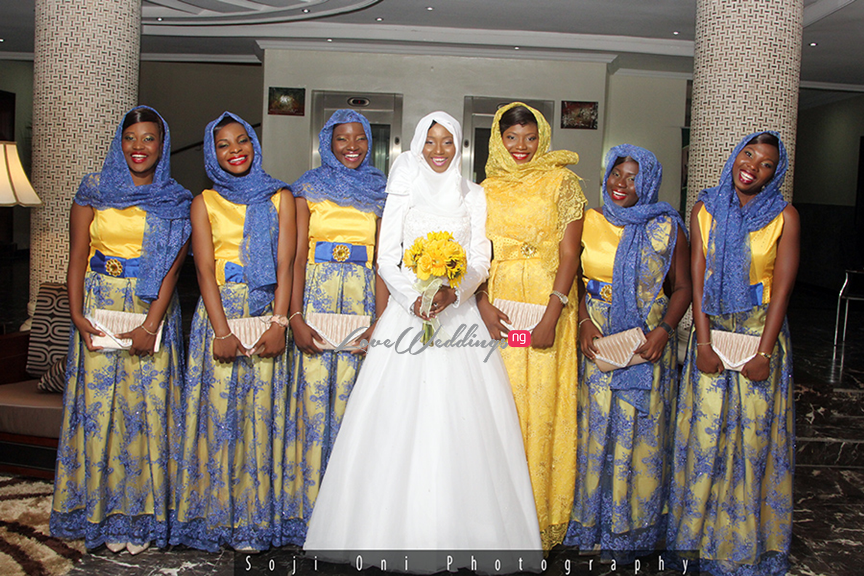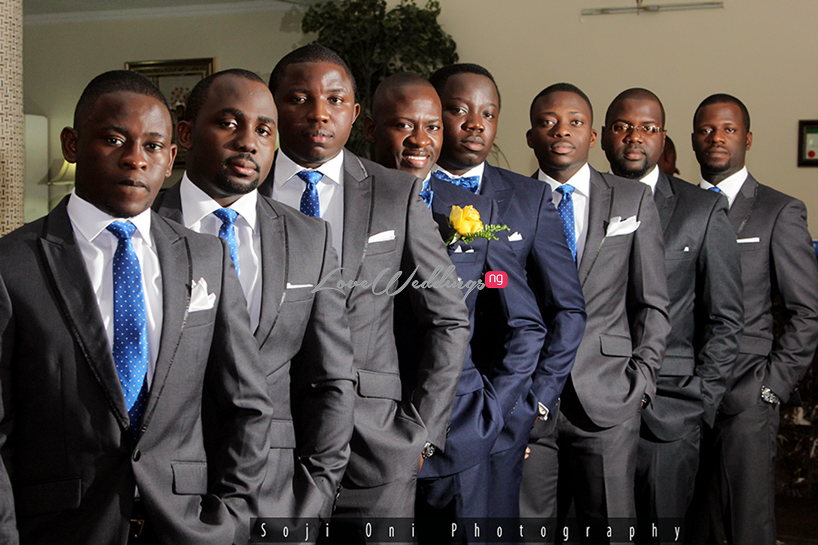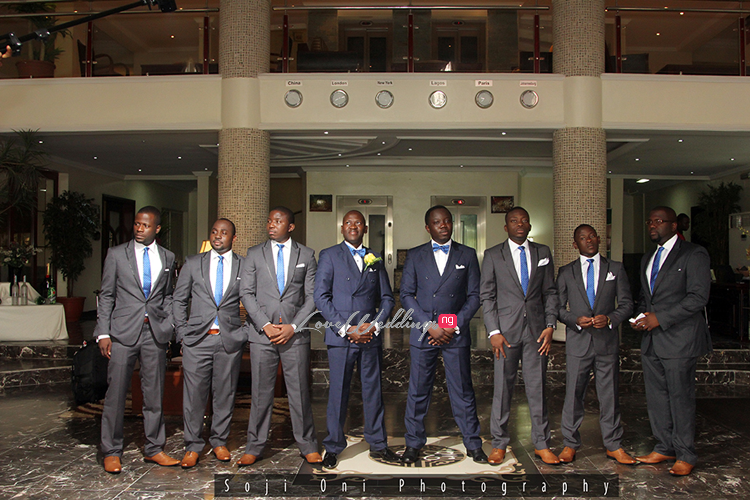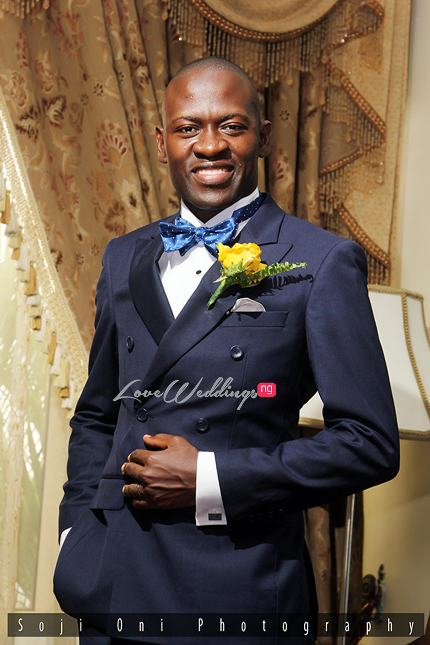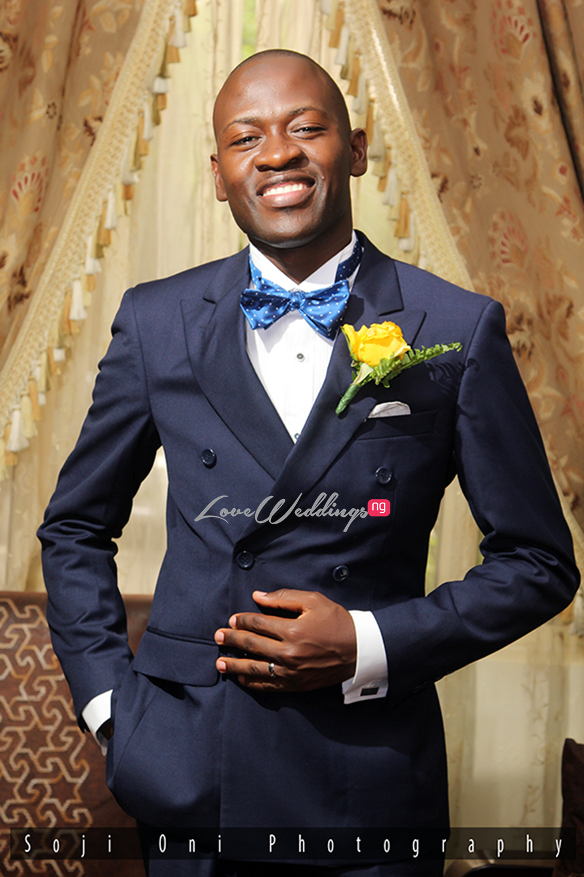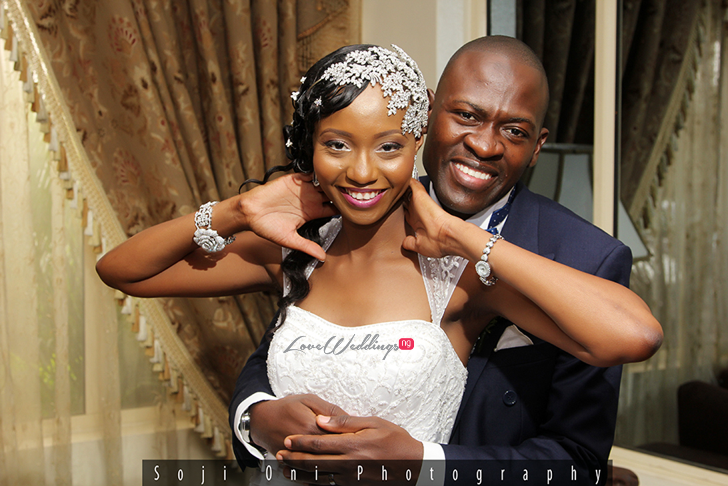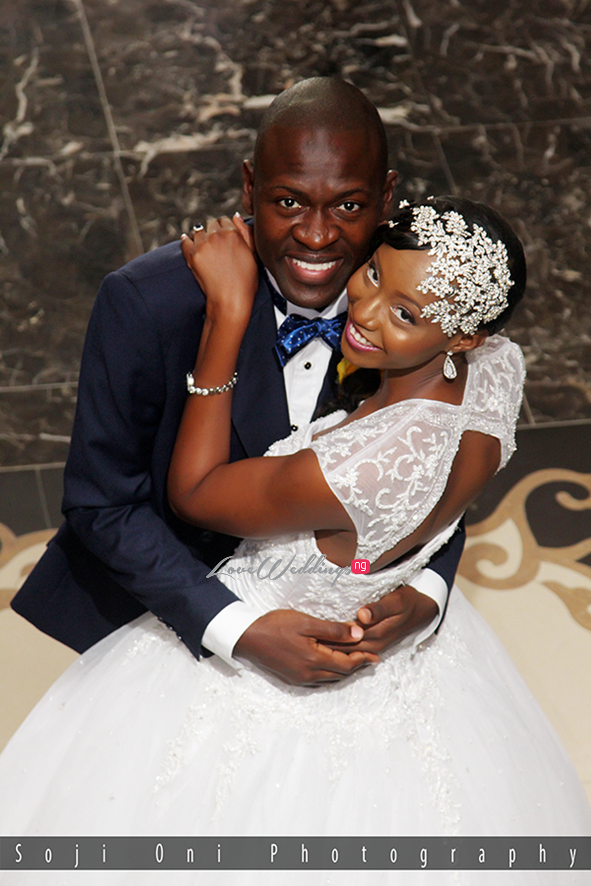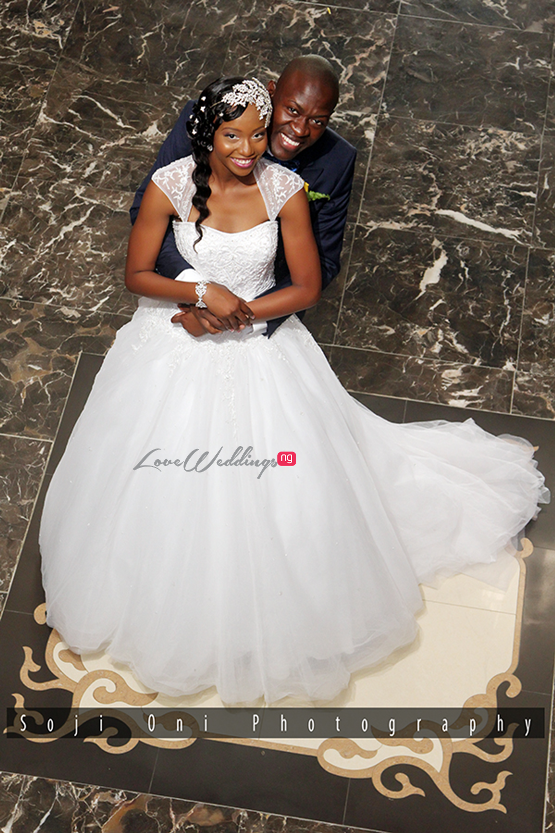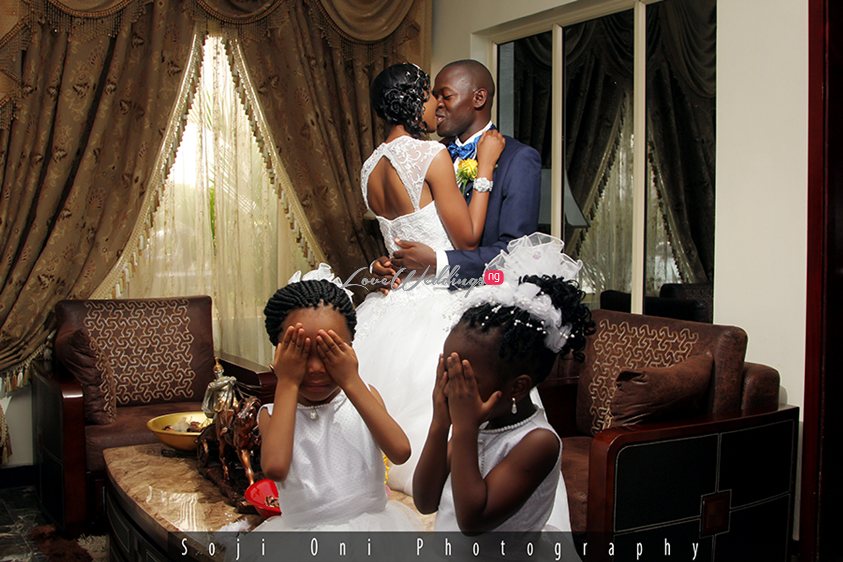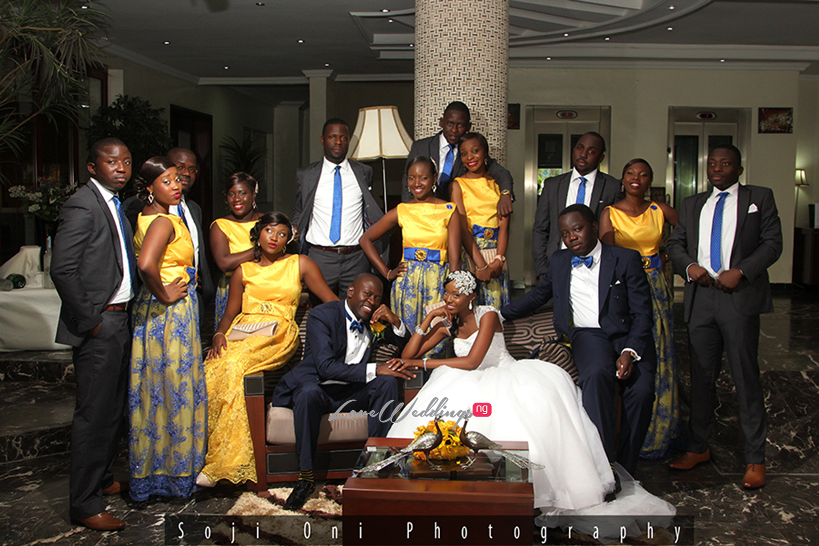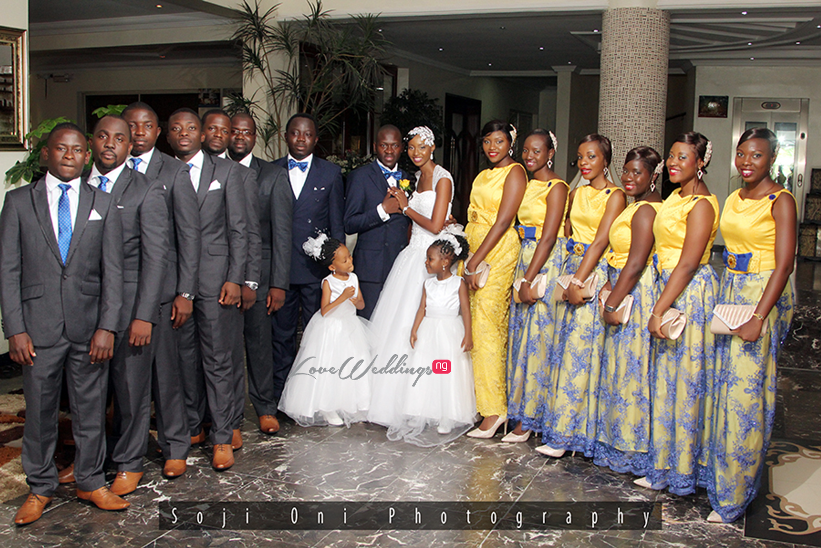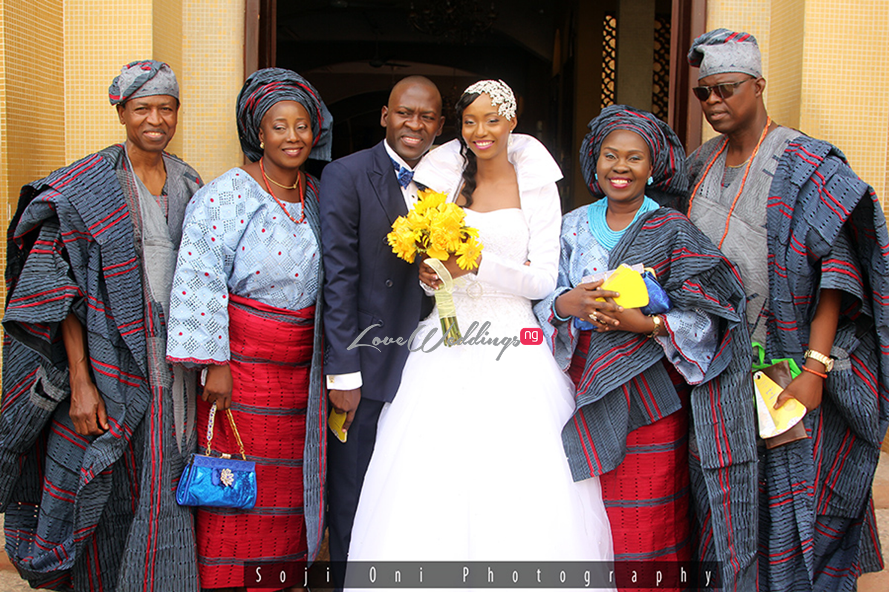 Traditional Wedding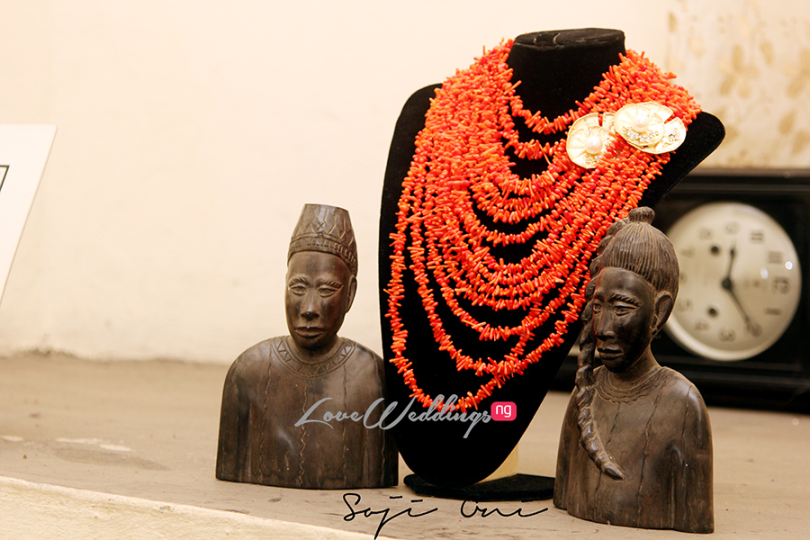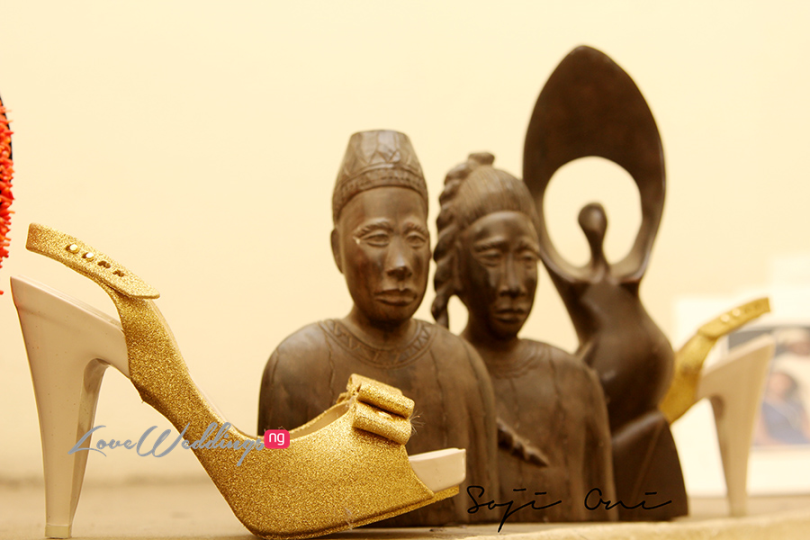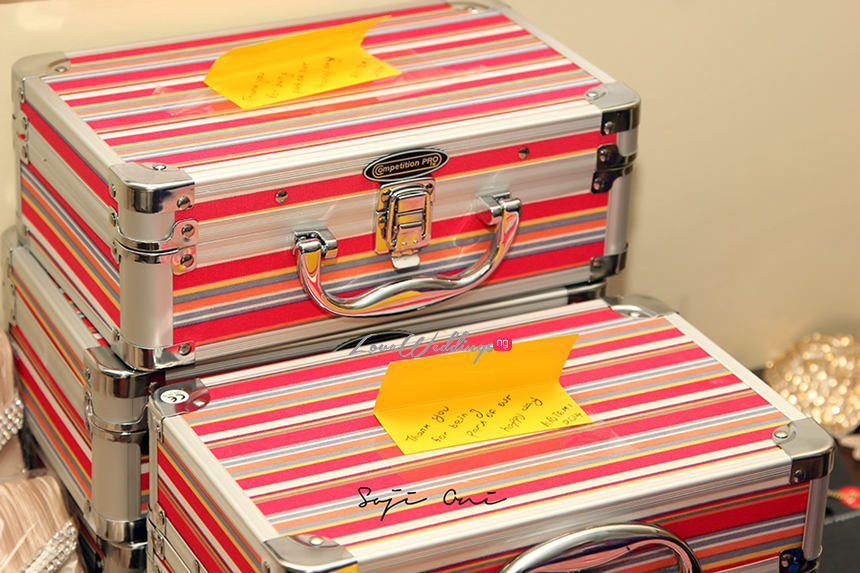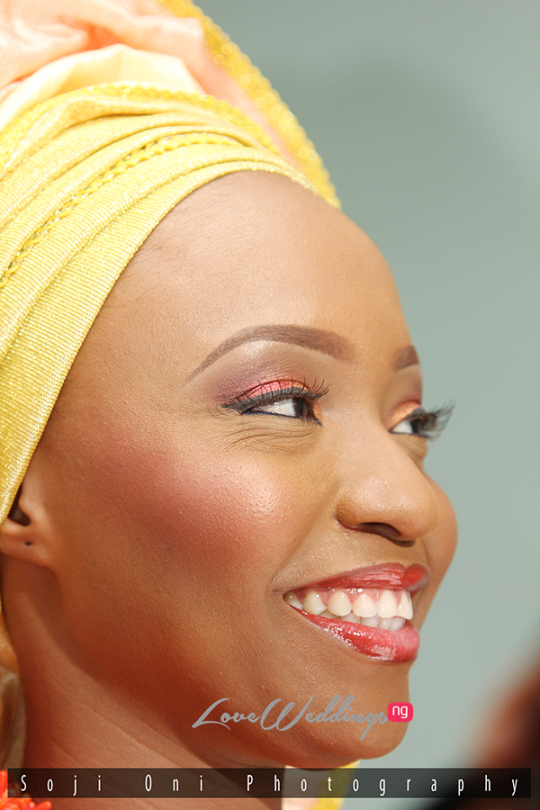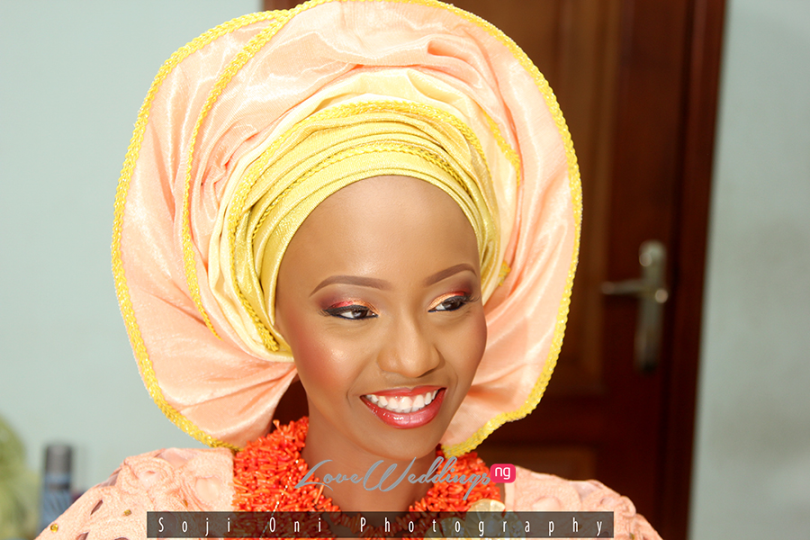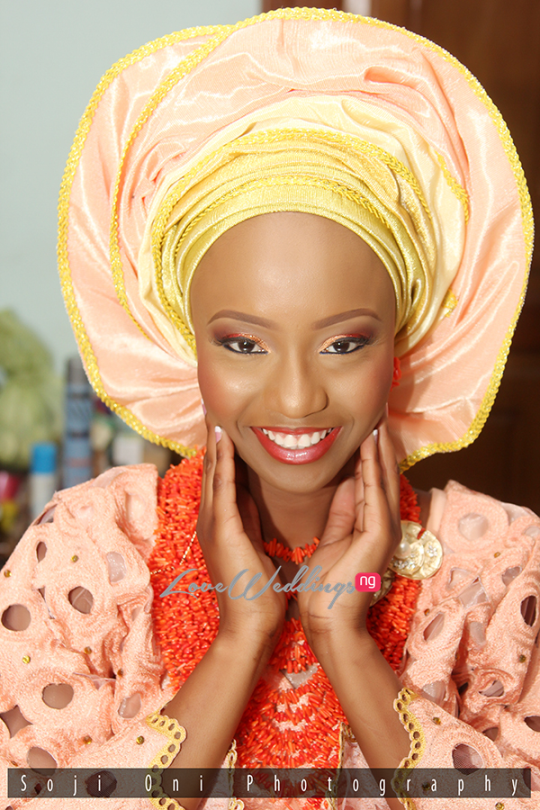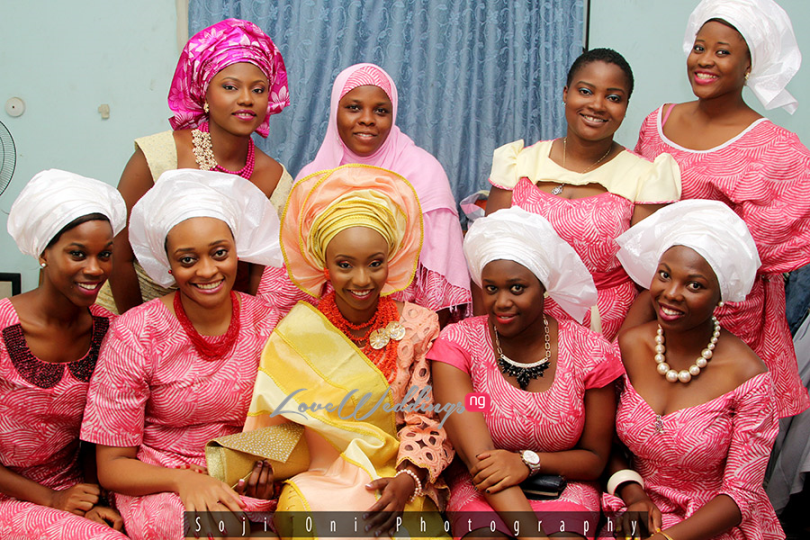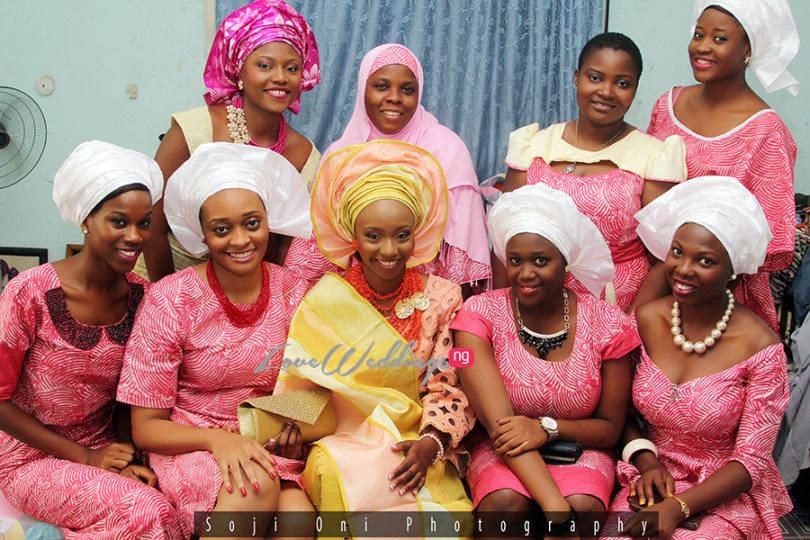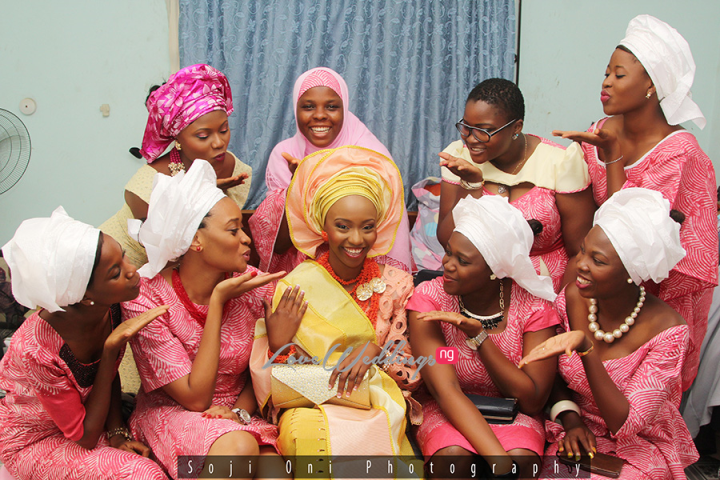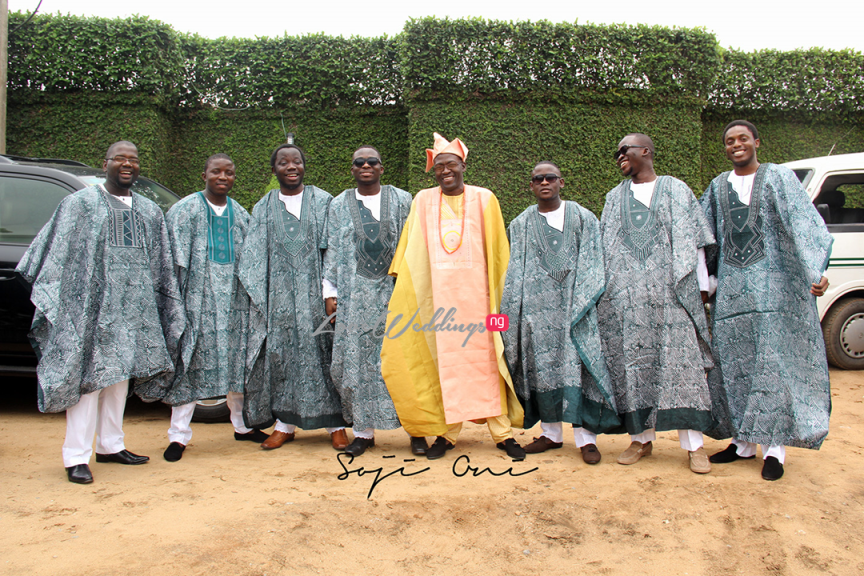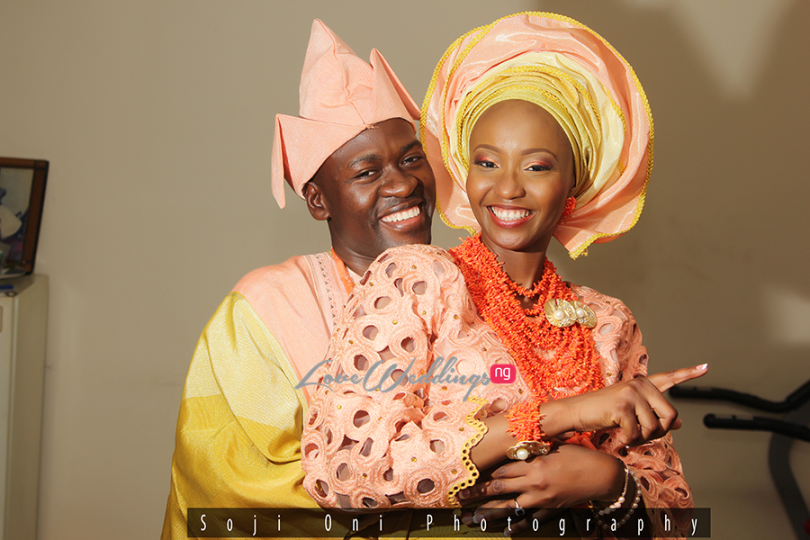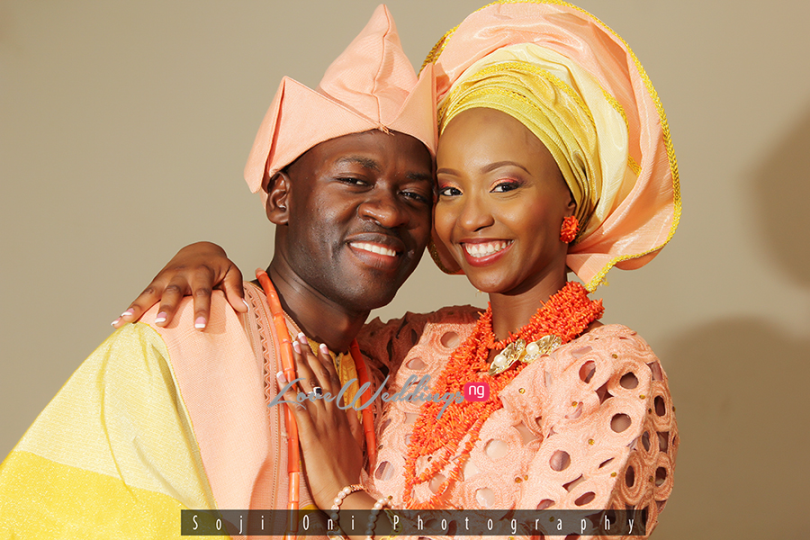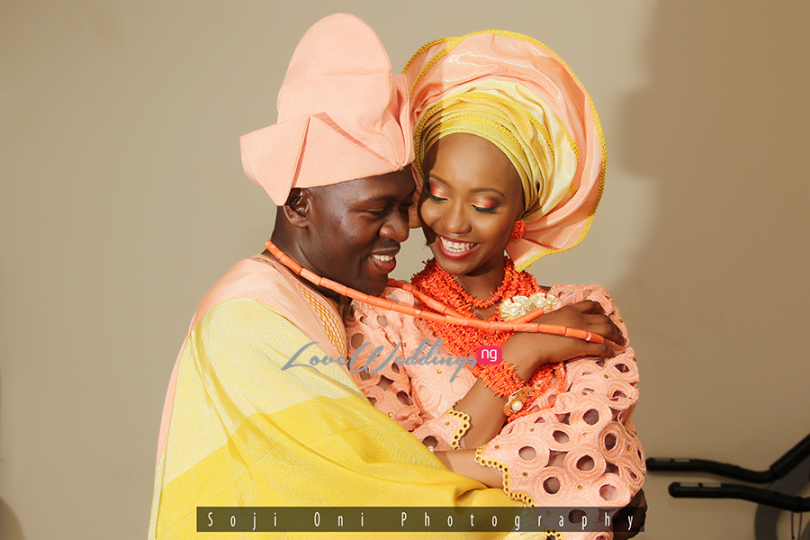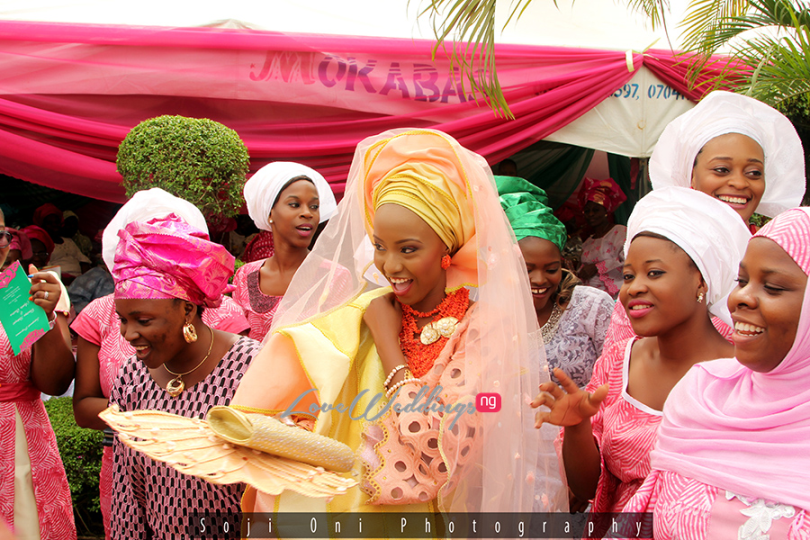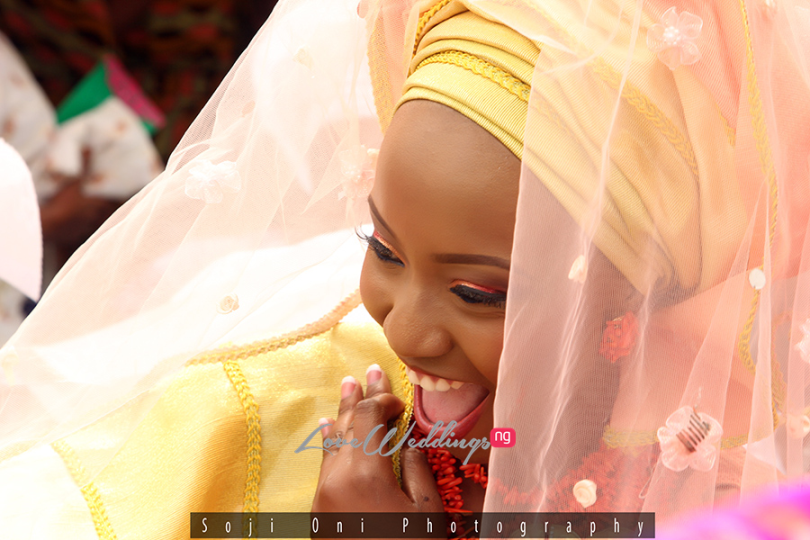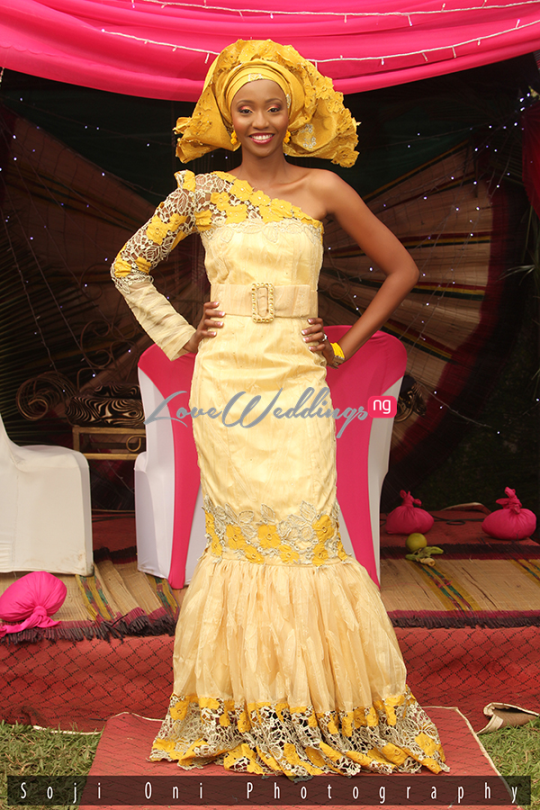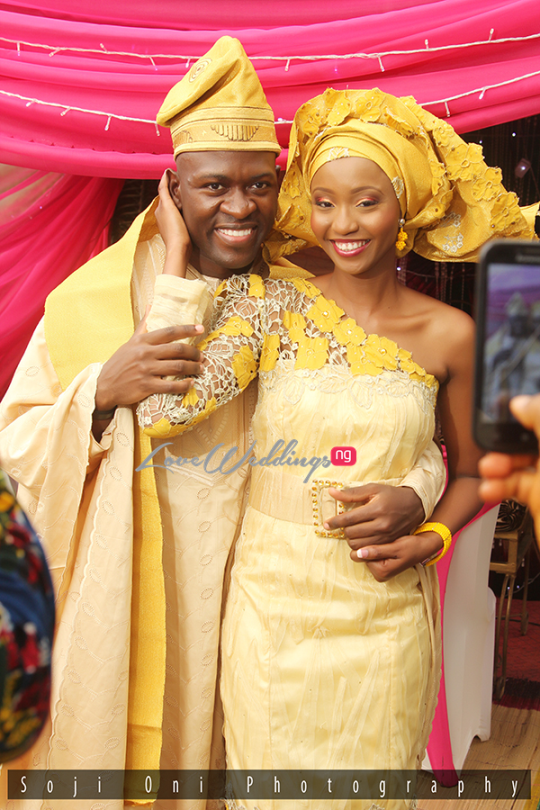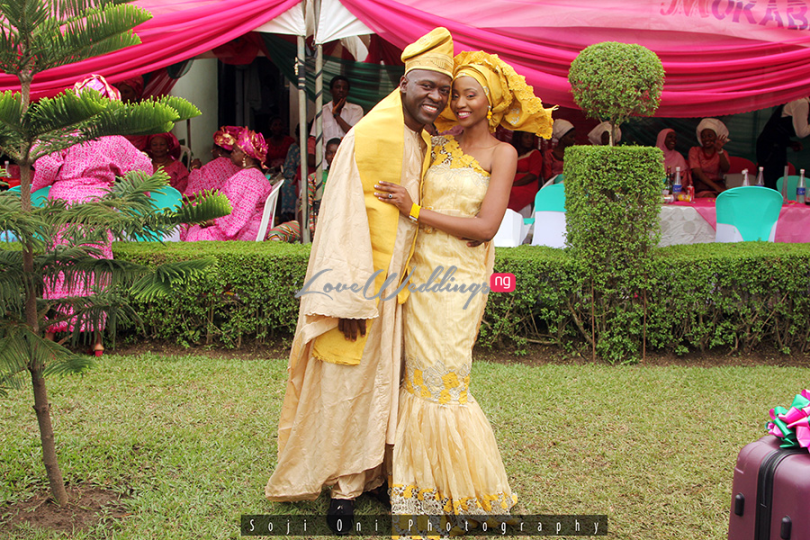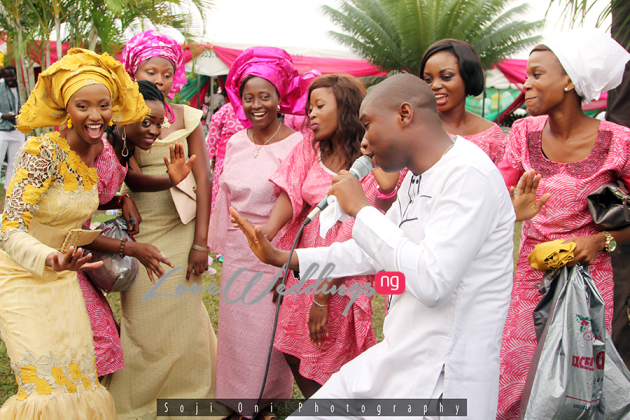 Vendors
Photography: Soji Oni
Wedding Coordinator: Top Vine
Bride's Makeup: Beauty Cook Studio
Bride's Hairpiece (White Wedding): Faccio Couture
Band: Femi Oduwole
MC: MC Prince –
Wedding Stationery: Print City
Aso Oke: Abeni Aso Oke
Decor (Engagement/Traditional): Degreat Events
Decor (White Wedding): Touche Royale
Cake: Cake House
Dessert: Sweet Cravings
Photobooth: Dazzle Me Booths