LoveweddingsNG attended the African Bridal Show Spring 2014 event and it was an opportunity for us to meet with some amazing wedding vendors and get to know them. We also got a chance to meet with some brides and grooms to-be.
It was interesting chatting with some of the wedding vendors at the event. We really wanted to meet them and understand their drive and passion for what they do, their ambitions and challenges. We got so many business cards (still trying to sort out our bag of cards) and everyone was nice and wanted to speak to us.
Here are some pictures from the event.
Beads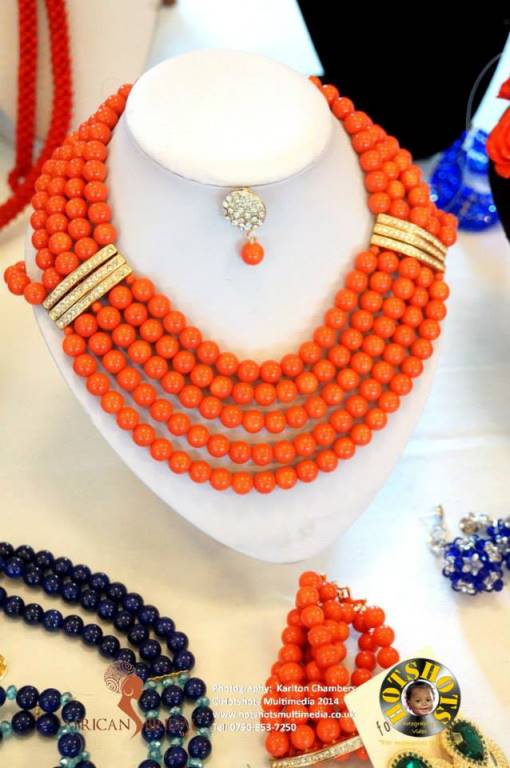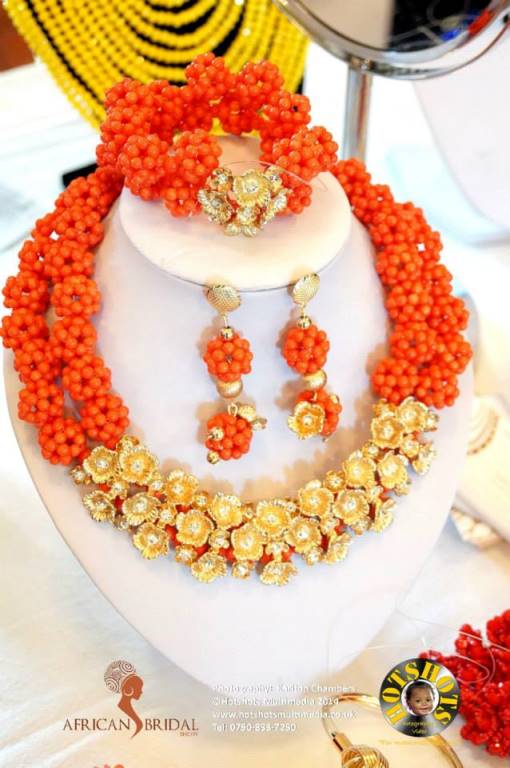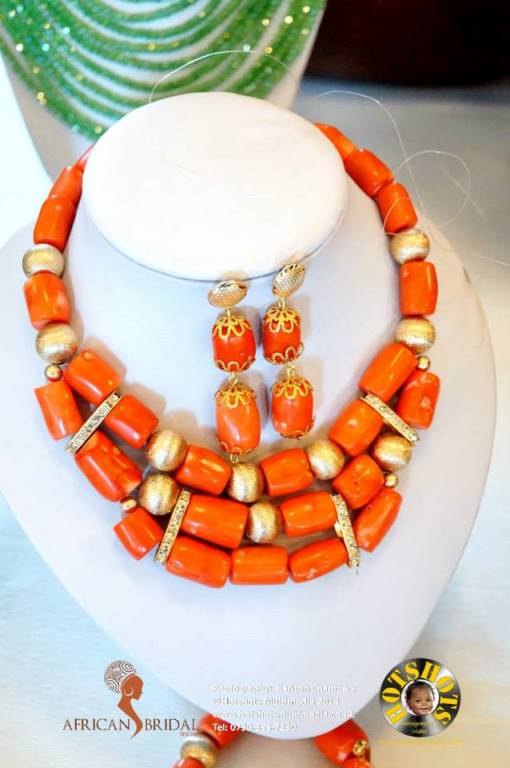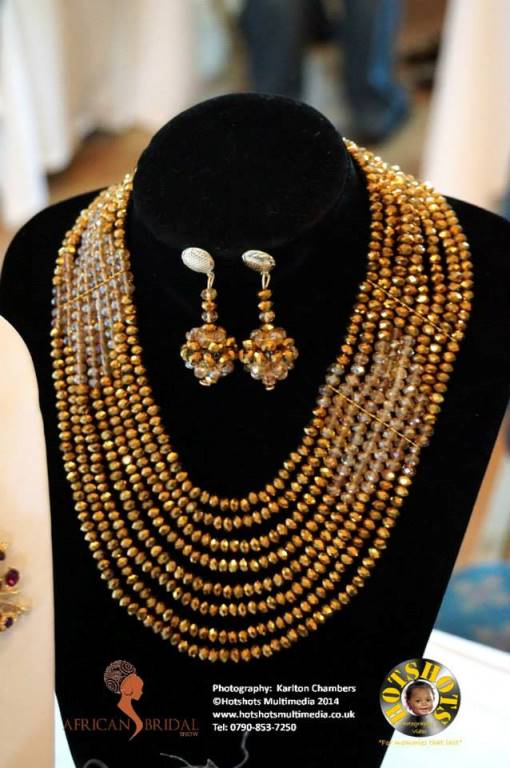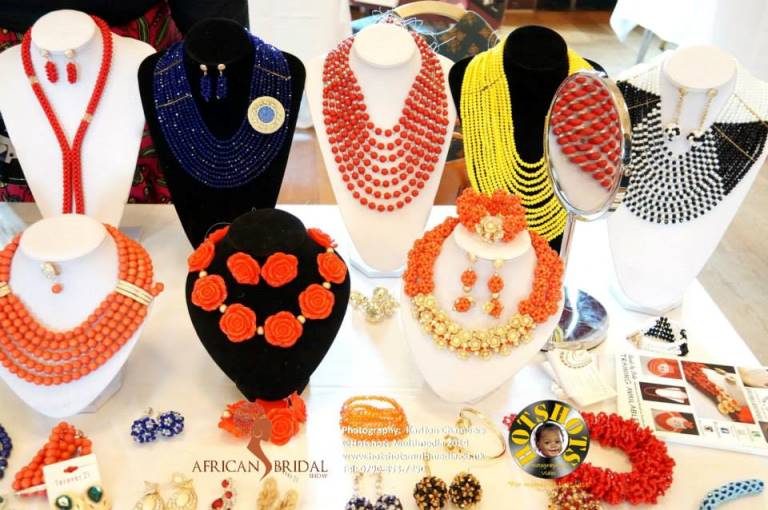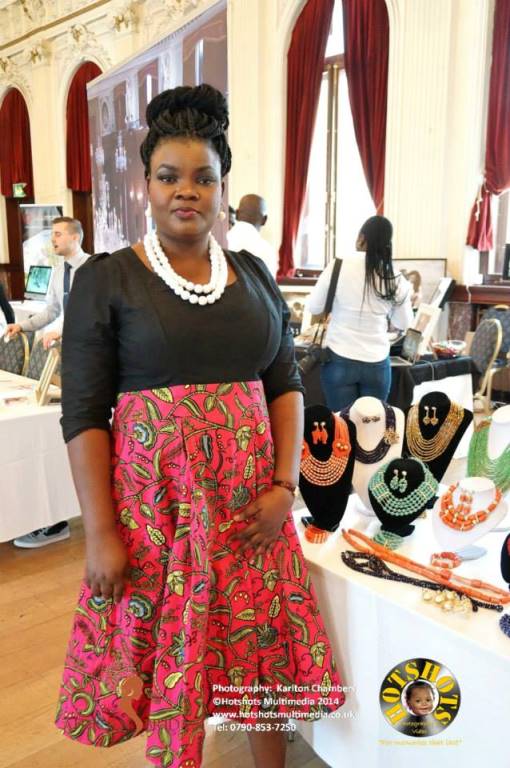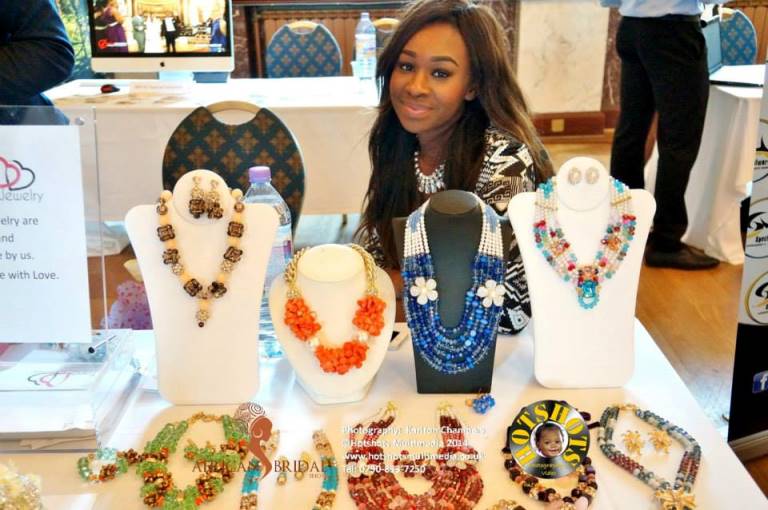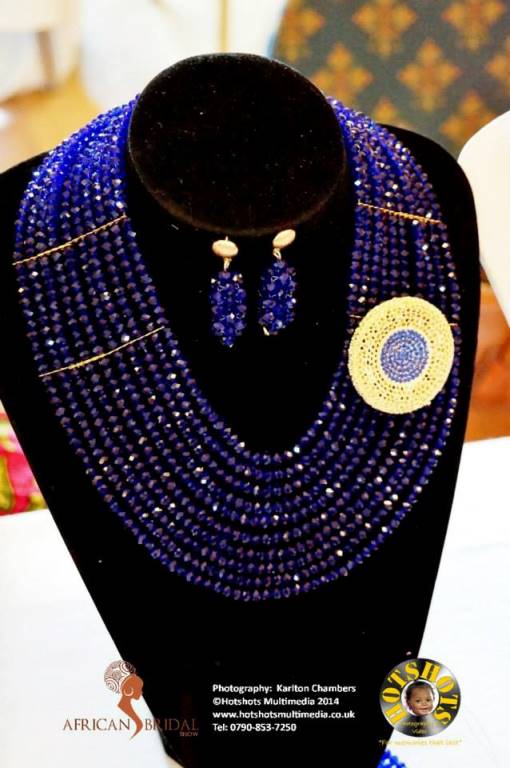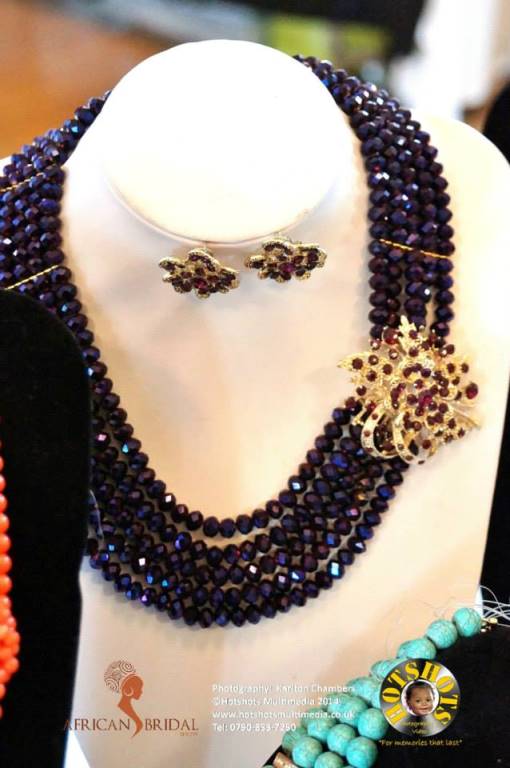 Cakes
We saw some pretty amazing cakes on display from Palace Cakes, S & J Foods,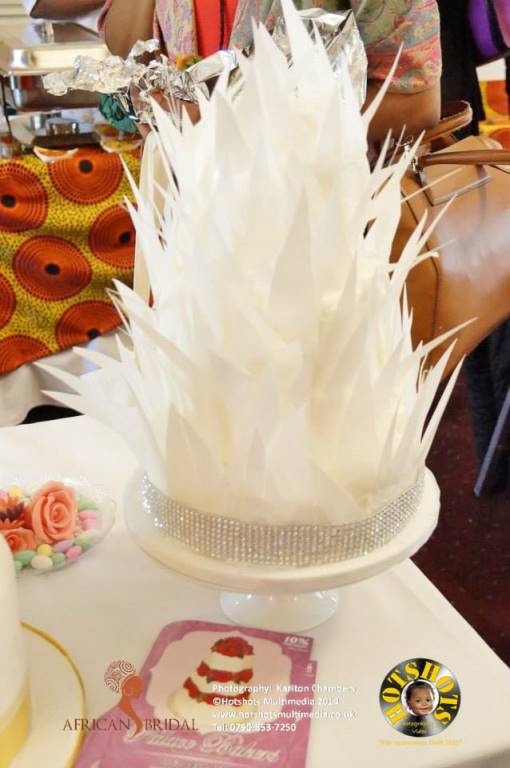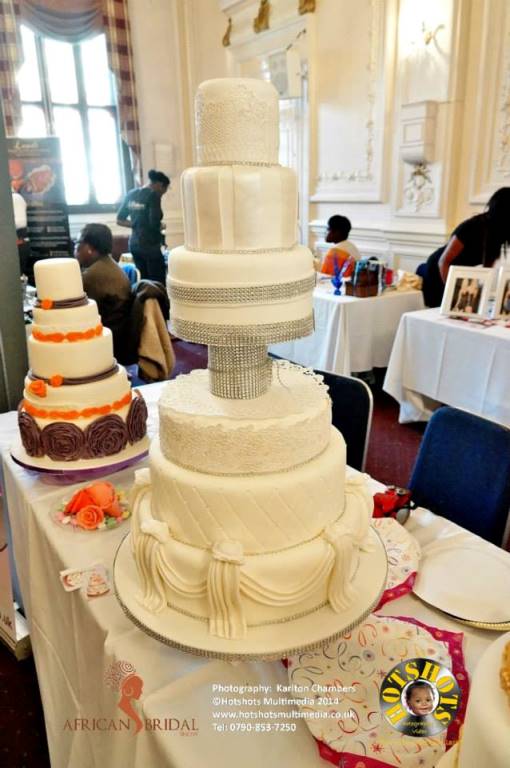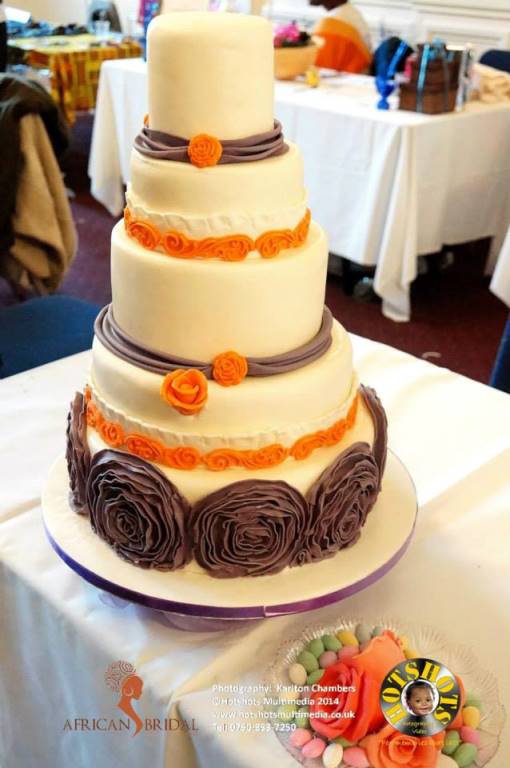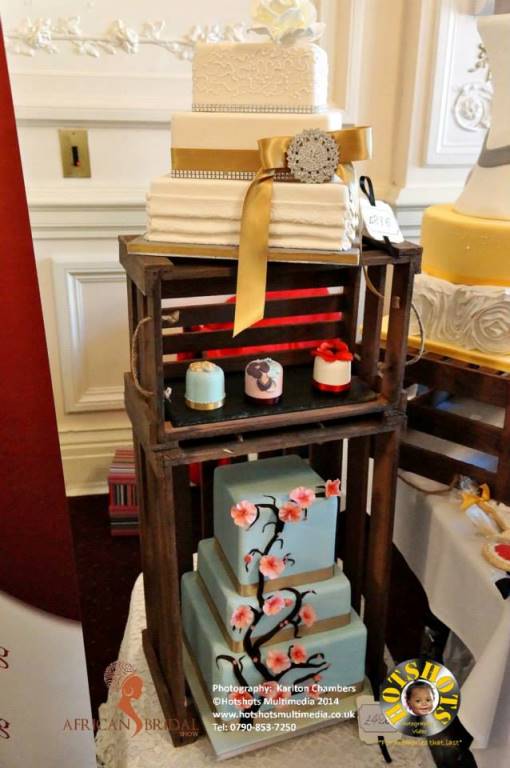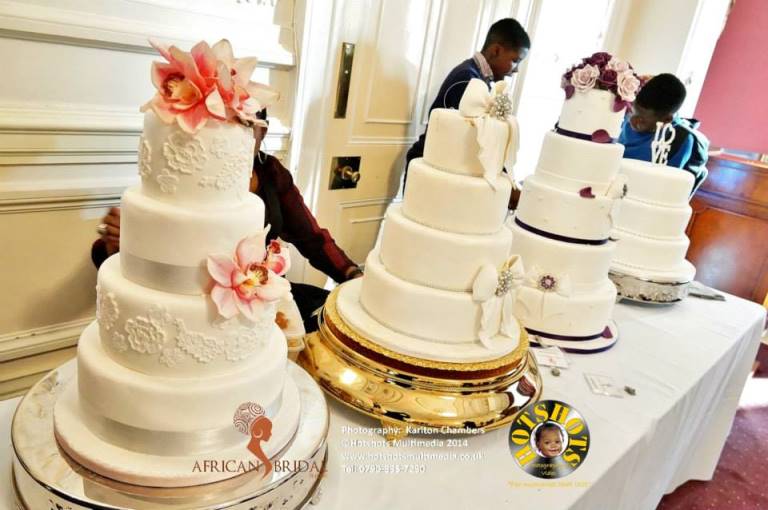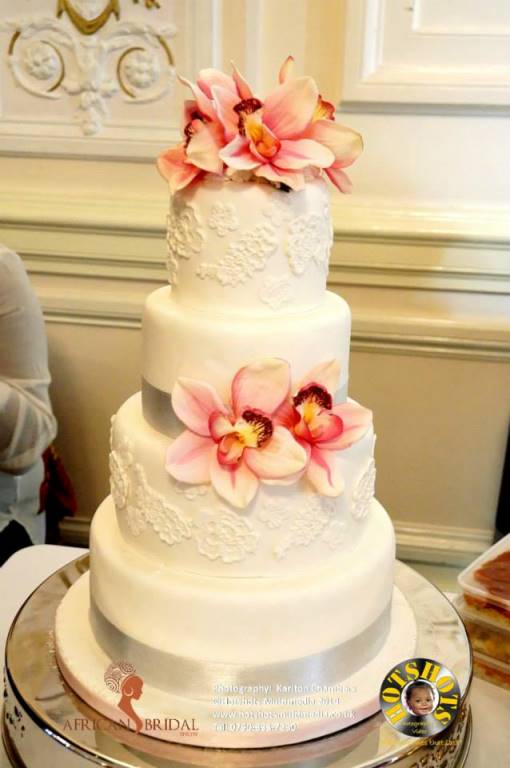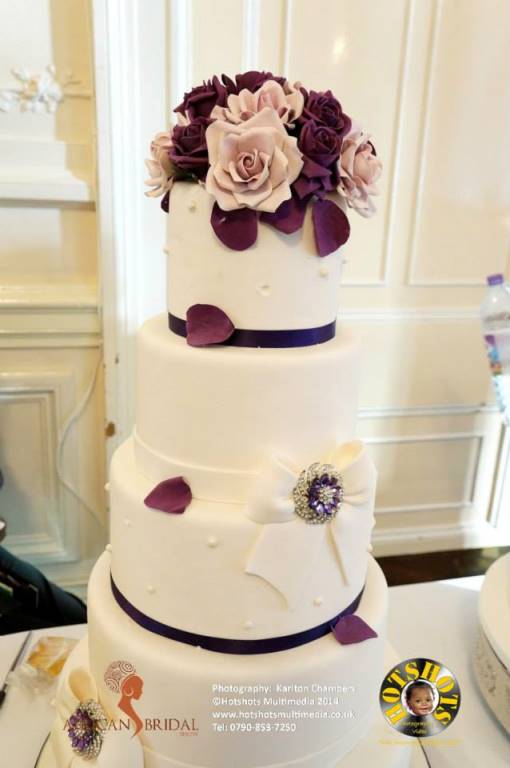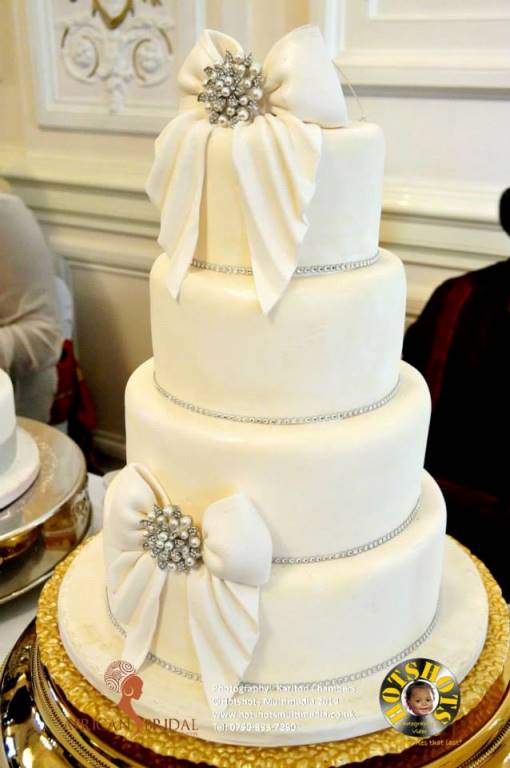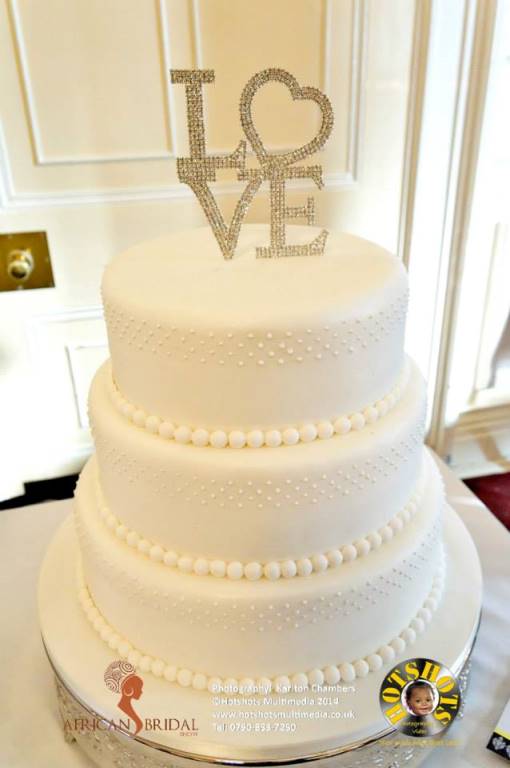 Confectioneries

Caterers
The catering industry was very well represented… Let me think, I saw jollof rice, fried rice, ewa agoyin, gizdodo (stir-fried gizzard and plantain), coconut puff puff, chicken suya and dips, moin-moin, etc…
We met Laade Personal Chef & Events Catering. We have always been firm believers in the saying 'First impression counts'. We met these three beautiful ladies at the stand, they looked very chic and before we even approached the table, we could see them smiling from afar.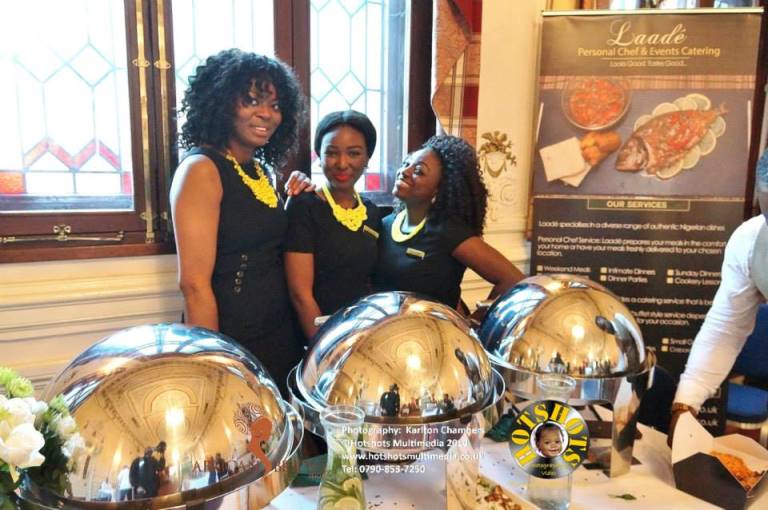 It was easy to say hi and get the conversation going. They spoke to us about their ambition to internationalize Nigerian food and offered us some samples… We tried their heavenly coconut puff puff and OMG!!! Amazinngggggg. We also tried their chicken suya with dips, jollof and fried rice and we could totally relate with the dream to make Nigerian food globally acceptable… the presentation (crockery), taste, attention to detail (finely chopped vegetable pieces in the fried rice) was absolutely spot on.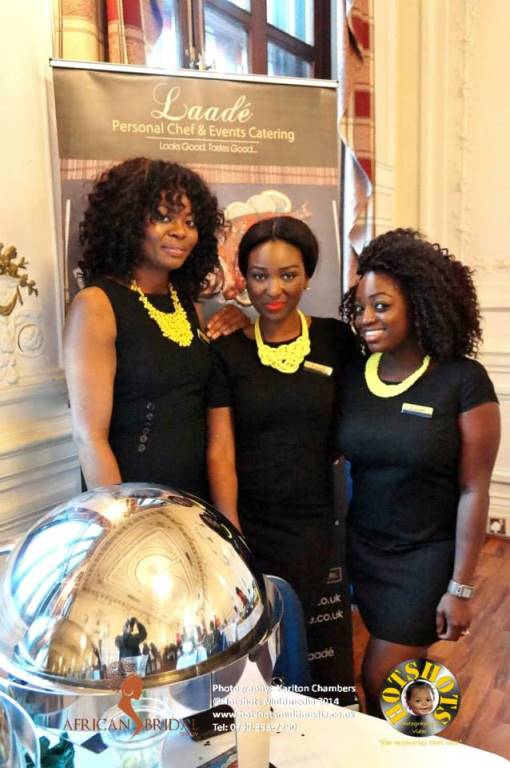 We also met Your Fruity Creations … their ambition is simply to make a statement with fruits and they totally did..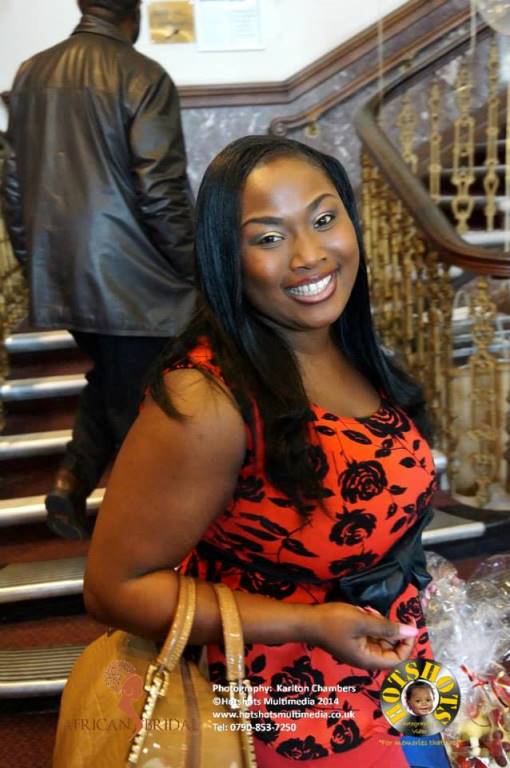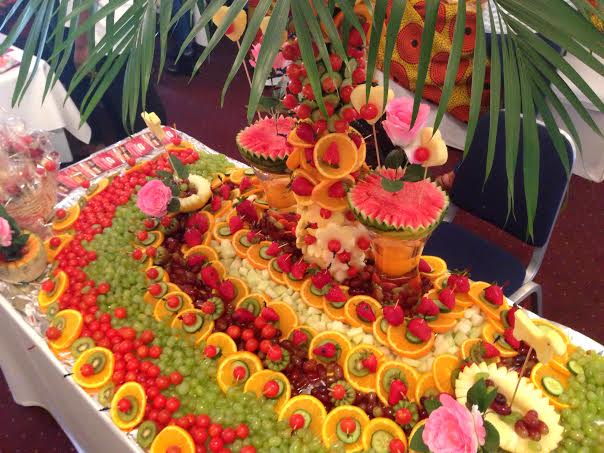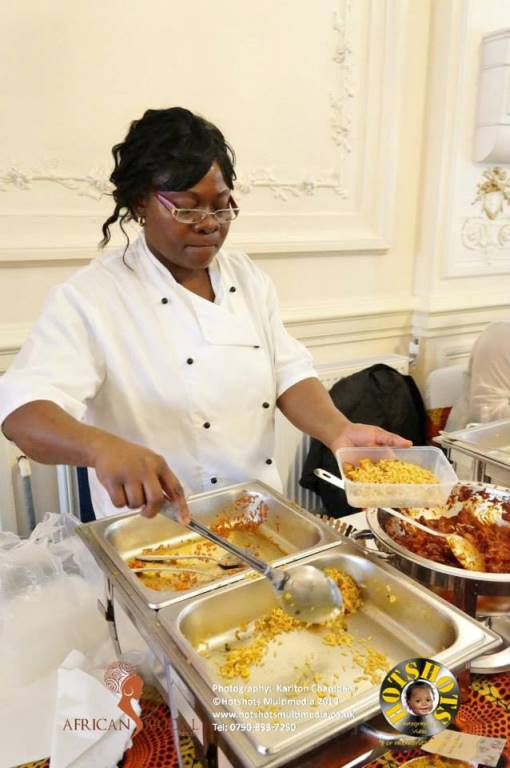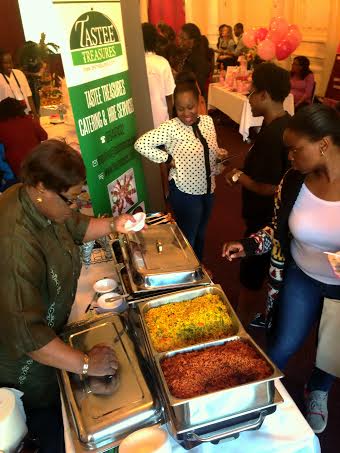 Makeup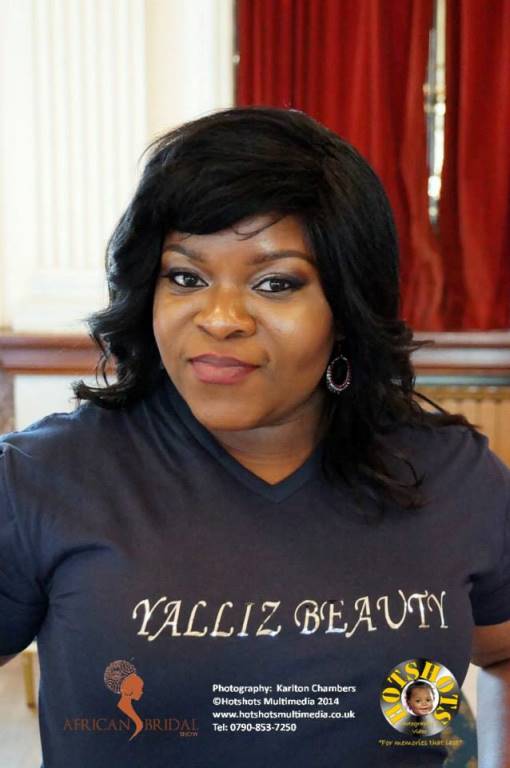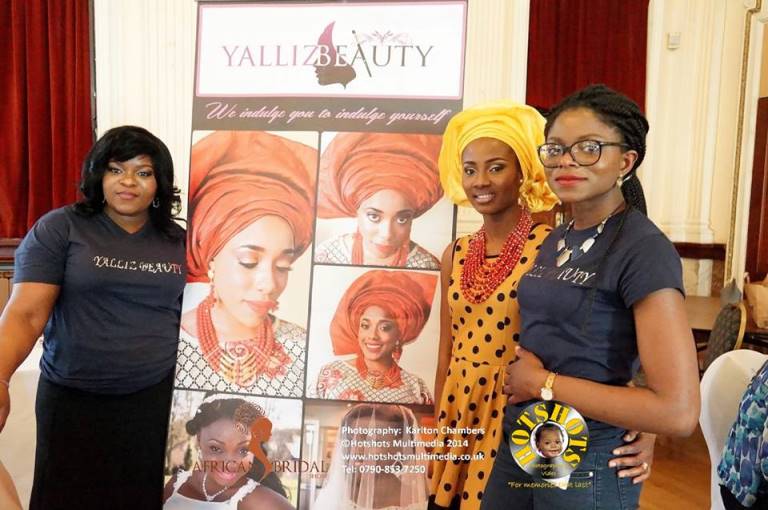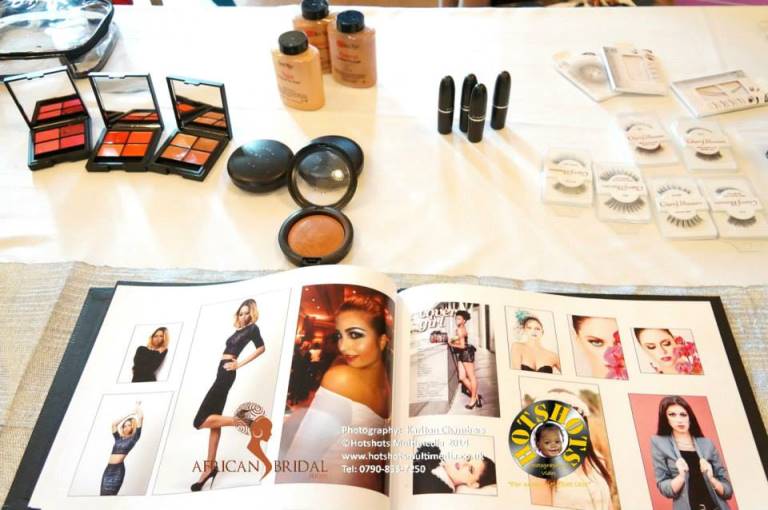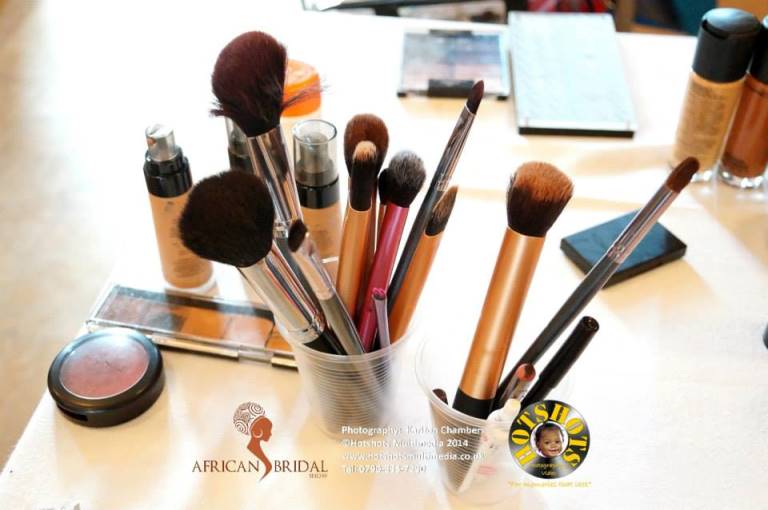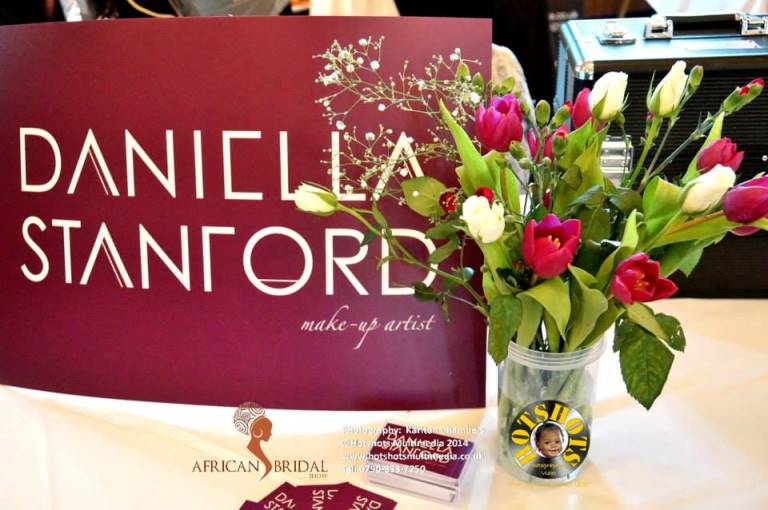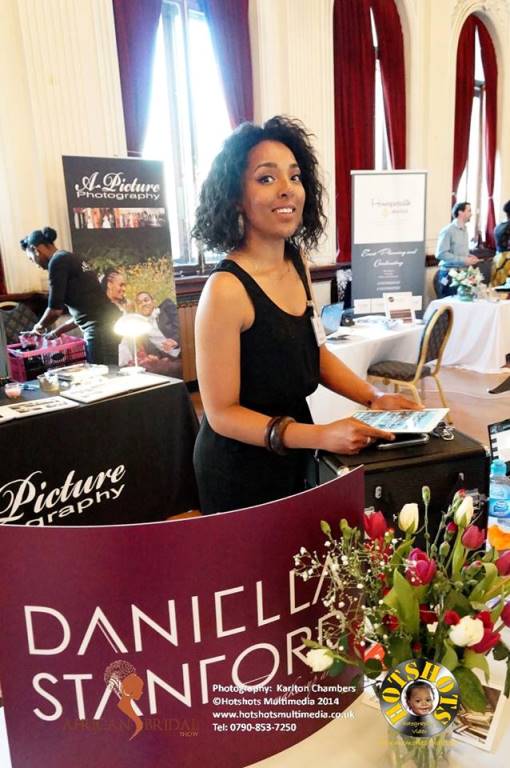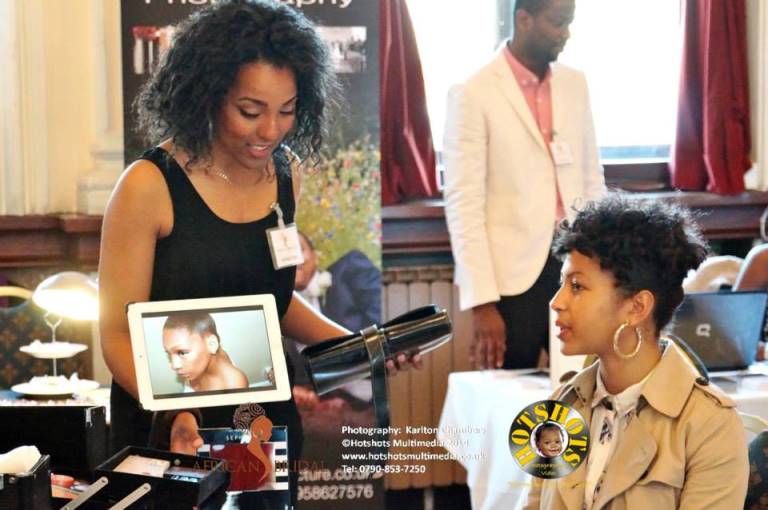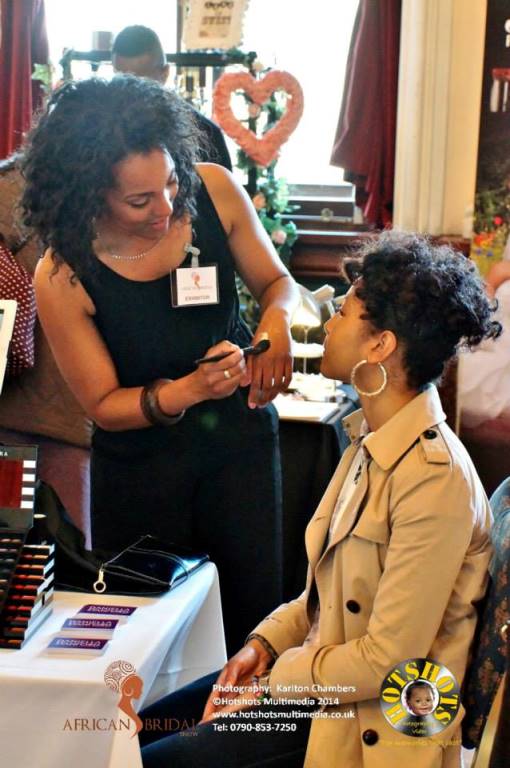 Music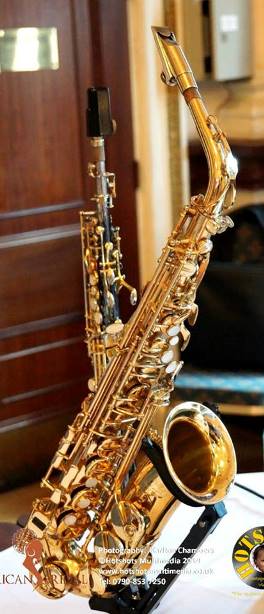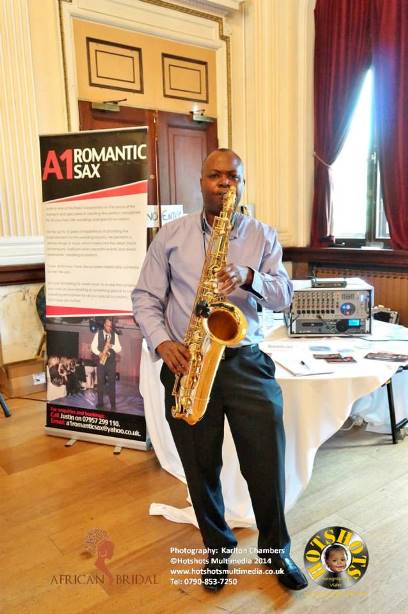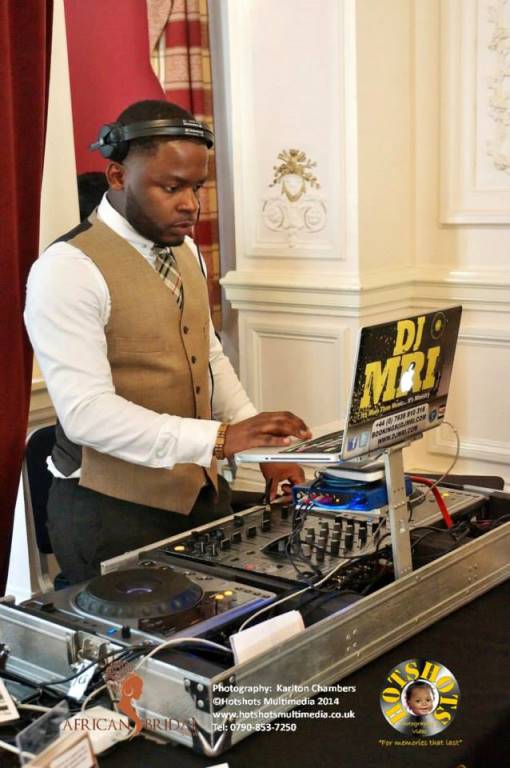 Photography
We met some pretty cool photographers as well … The quality of work on display was simply amazing…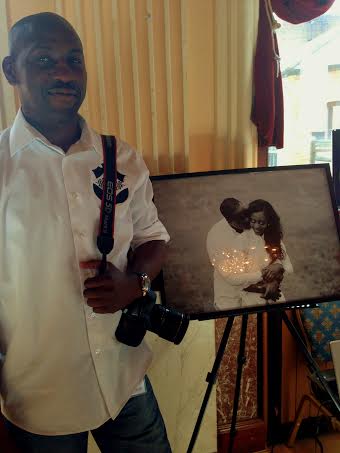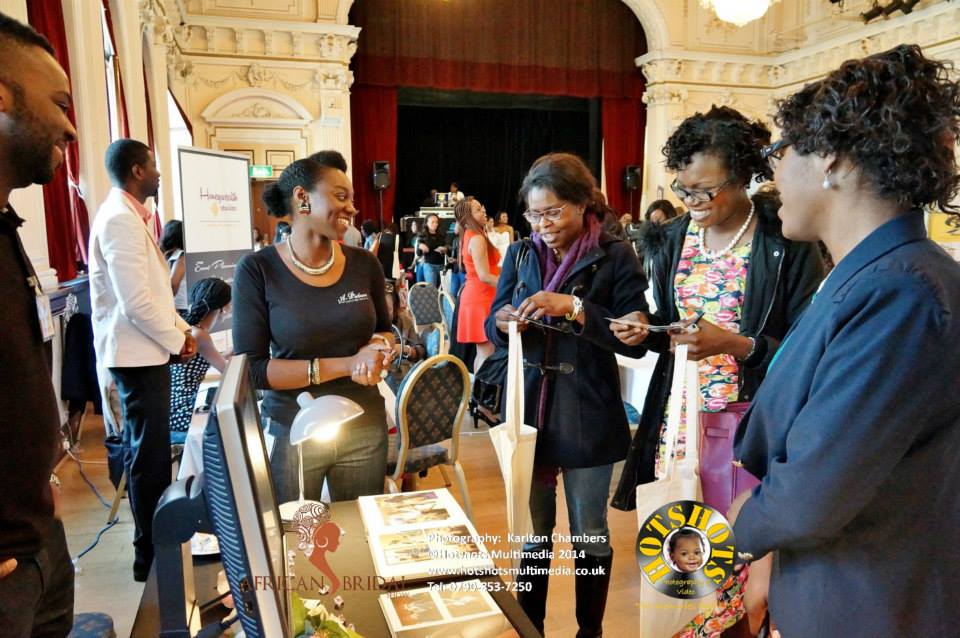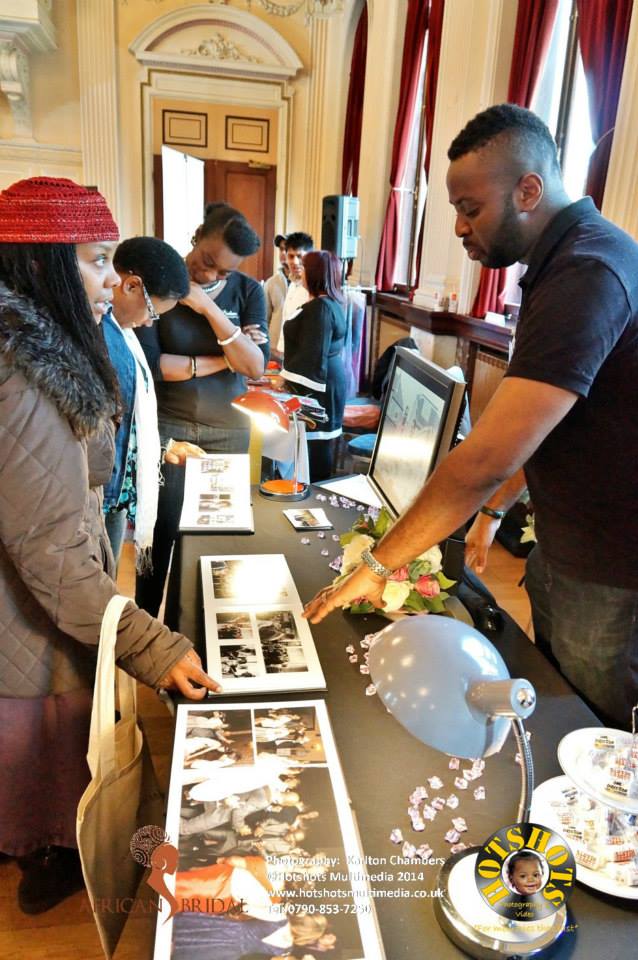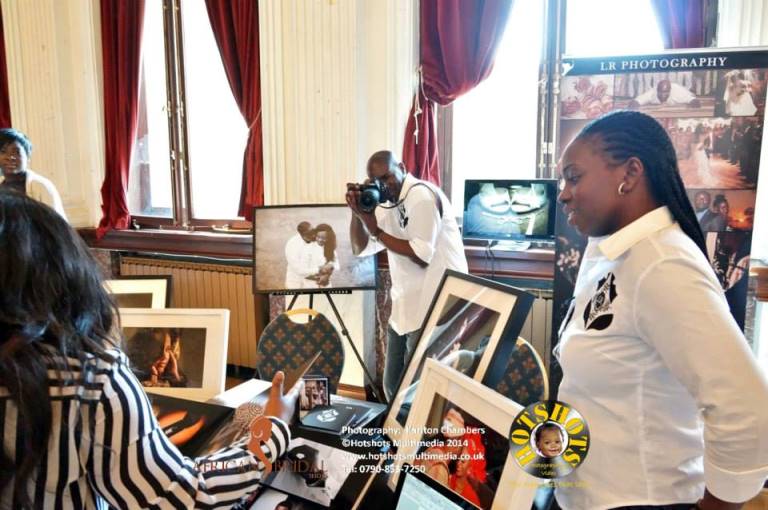 Guests
It was a lot of fun and we were glad we made it. We're counting down to the next event in November 2014.