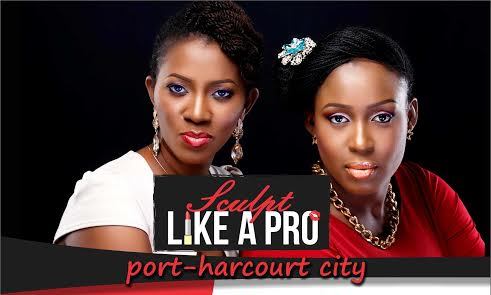 Get ready makeup fans and lovers in Port Harcourt! Sculpt Like A Pro is coming to your town.

The fusion of 2 skilled makeup artists with a passion for teaching the intricacies of makeup application, is coming to you in the latest edition of this makeup event.

Makeup Artists Adekunbi Fashakin who runs Sit Pretty Beauty & Love Olaleye who runs Flawless Touch Makeovers have teamed together this movement.

With a successful completion of the maiden edition that took place in Abuja on Thursday 29th May and in Ghana on Saturday 26th and Sunday 27th July 2014.

For this edition, they are calling on practicing makeup artists , fresh makeup school graduates, everyday women, people in the business of makeup and others who are interested.

You will get to gain an intensive and exhaustive loon into thorough makeup application, tips & tricks, practical demonstrations, mentoring & networking opportunities.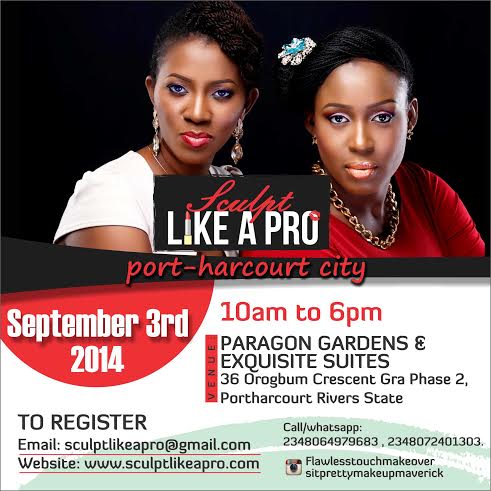 Date: September 3rd,2014
Time: 10AM – 6PM
Venue: Paragon Gardens & Exquisite Suites, GRA Phase 2, Port Harcourt, Rivers State

For more inquiries, please send an e-mail to sculptlikeapro@gmail.com