Hi family, we're sure by now you've seen pictures of Nancy, who got married on the 29th of November, 2014. If you haven't, OMG!!! Where on earth have you been, you need to keep up with our Instagram posts…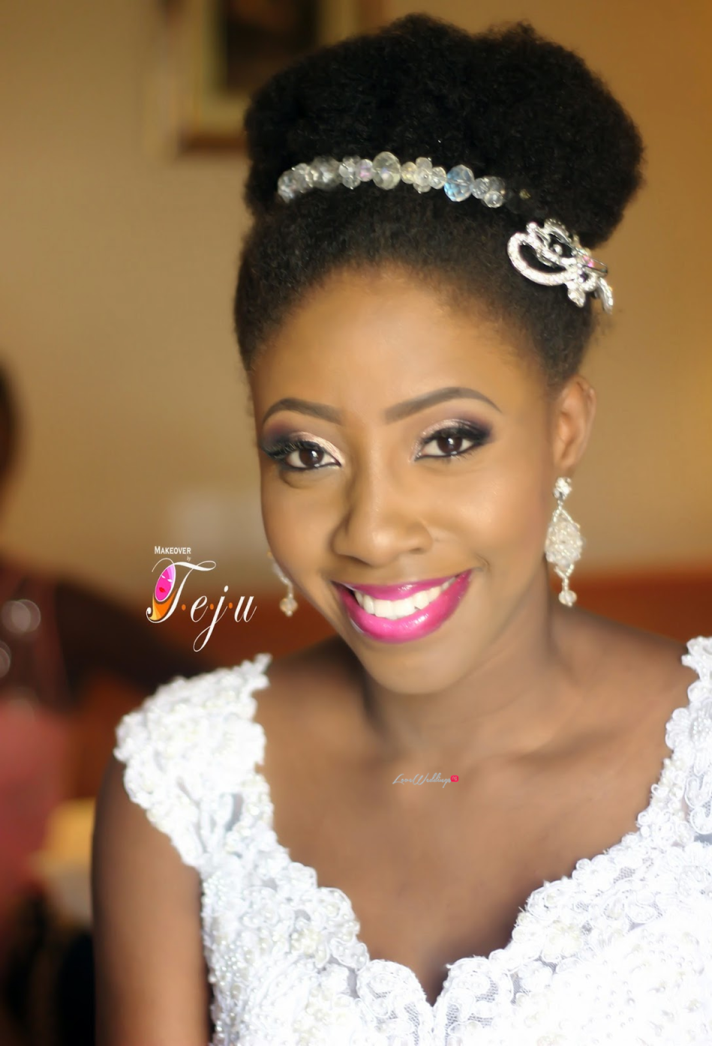 We love love love Nancy's bridal look so we got in touch with her makeup artist – Makeover by Teju (MBT), who also happens to be one of our vendors, to give us the low down on how to create this look. So here you go, thank us later…
Hello, with so much joy, I am glad to share with you details of Nancy's bridal makeover. At Makeover by Teju (MBT), to enhance the beauty God has given every woman, we are always careful not to go overboard especially if its for the client's white wedding. So  to create Nancy's bridal look, follow the steps below;
Prime your face first and then apply foundation and powder, making sure to blend into neckline.
Use your concealer and concentrate on the area under the eyes so as to conceal dark circles and lift the eyes.
Fill in brows with the pencil and brow filler. Also, highlight the brows with the lighter shade of concealer (L.A girl Toffee)
Apply the eye shadow primer and eyeshadow with a shadow brush and transition into the dark contouring colour, making sure to blend with the MAC Embark Crease shadow. Finish blending with the Casabella Pink crease pot, place eyeshadow dust and glitter to pop the eyes.
Line your eyes and apply mascara to natural lashes, then place lashes and line the under eyes.
Apply finishing mineralized powder, blush on the cheeks and bronze T zone with the middle finger. Don't forget to contour your nose and cheeks and slightly with the cacao Maybelline powder and blend so the harsh line doesn't show.
Line the lips and apply lipstick, make sure to blend before glossing.
Products Used
Face
N07 matte make up base face primer
Mac Nw45, Marykay 607 and 504 foundation
L.A girl pro concealer – toffee
MAC Concealer NW 45
Casabella Powder – Matte Teracotta
Maybelline contouring cacao powder
Mac mineralized powder – Dark
Mac mineralized bronzer – soft and angel
Sleek blush by3- Pink Ice
Brows
Marbrook brown pencil
Zaron brow filler
Beauty treats clear brow gel
Eyes
Nyx pencil in milk (primer)
Jioni Diamond Powder glitter 002
Flori Roberts eye shadow dust (silver)
Colors from sleek sunset and oh so special palette
MAC Embark crease shadow
Black radiance liquid liner
Zaron lengthening mascara
Marbrook longwear waterproof eyeliner-black
Red cherry lashes (43)
Lips
Zaron Prune pencil
Zaron twinky winky lipstick
Mac Dazzleglass (like venus)
Reception lips
MAC Flat out fabulous and candy yum yum lipstick
Victoria Secret Aphrodisiac lip gloss
Nancy's Finished Look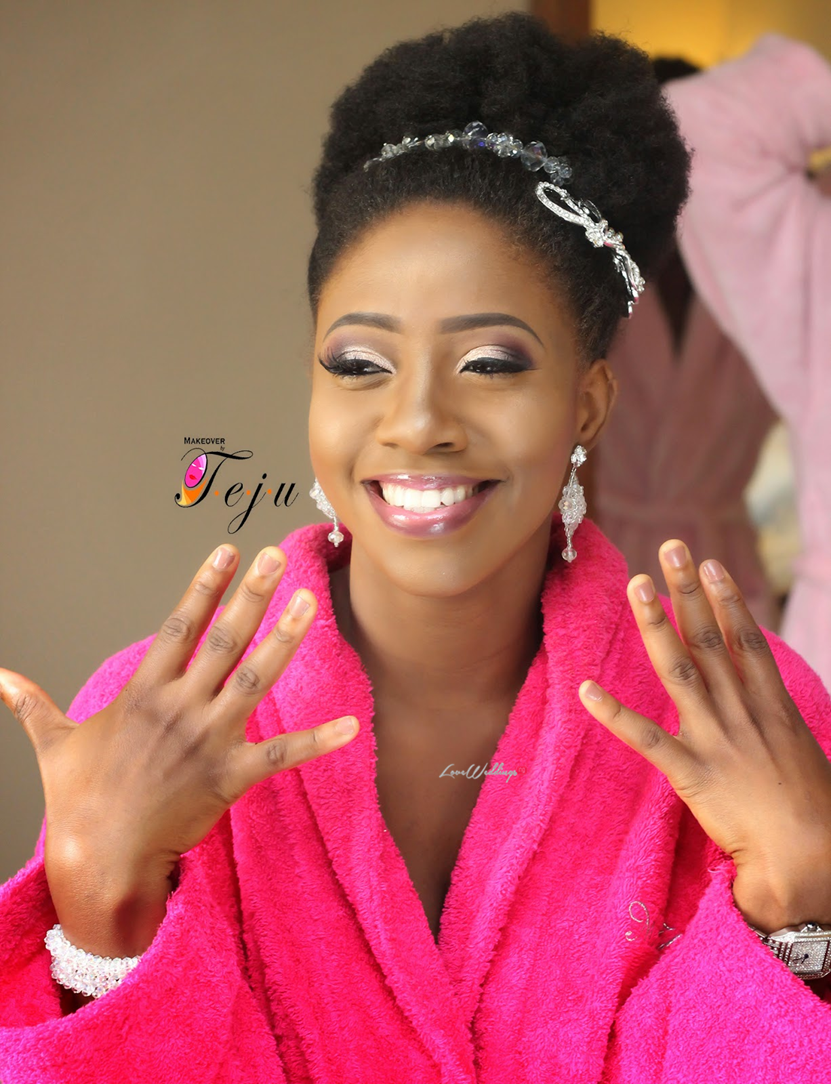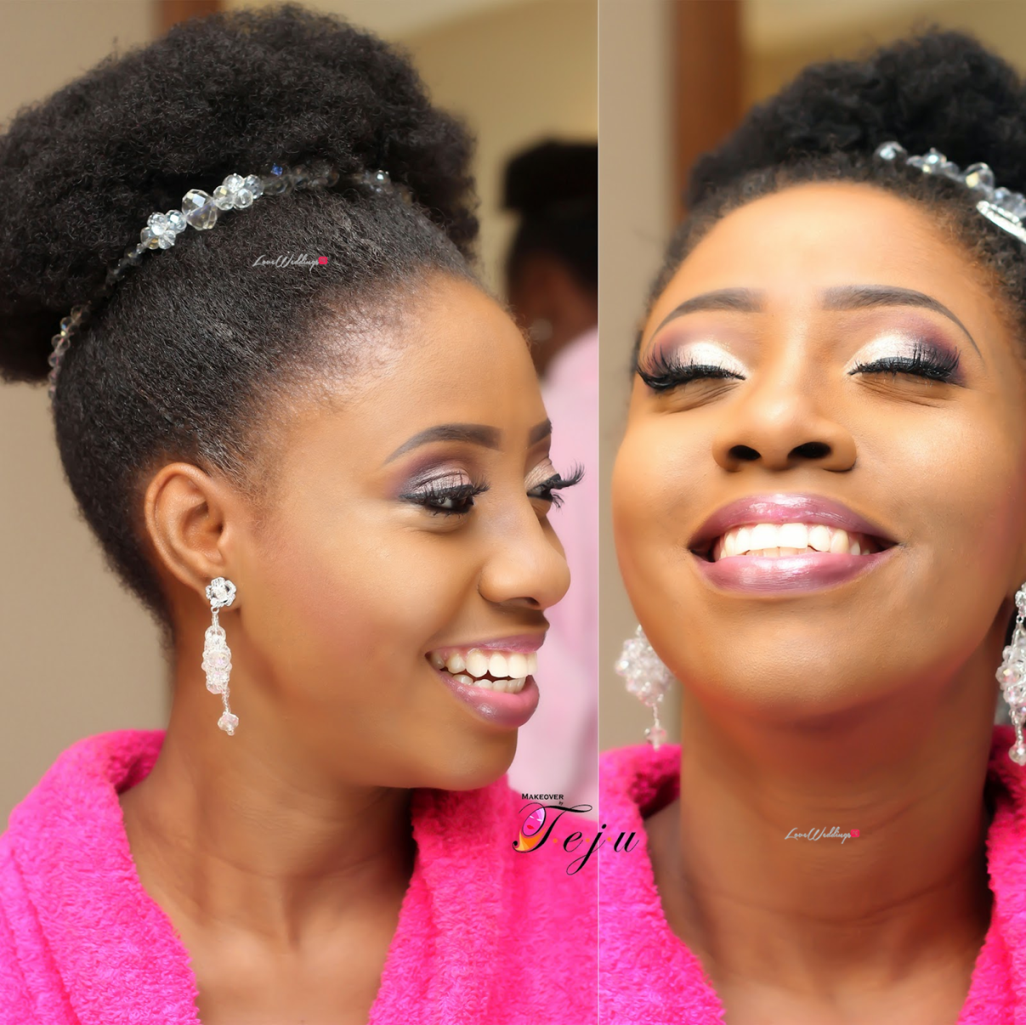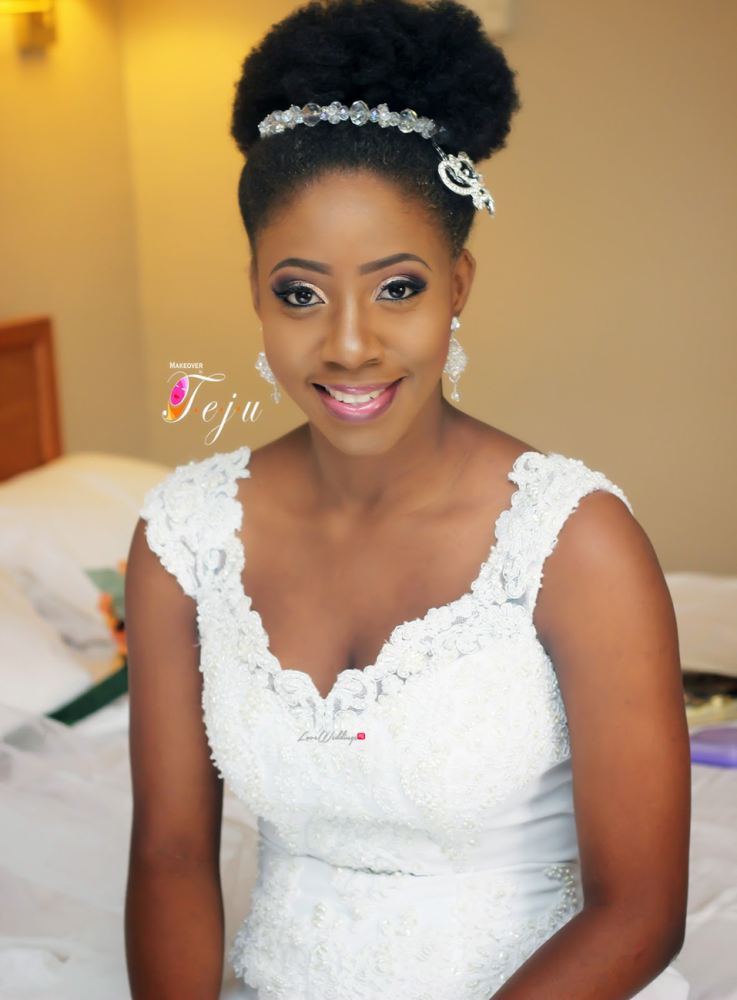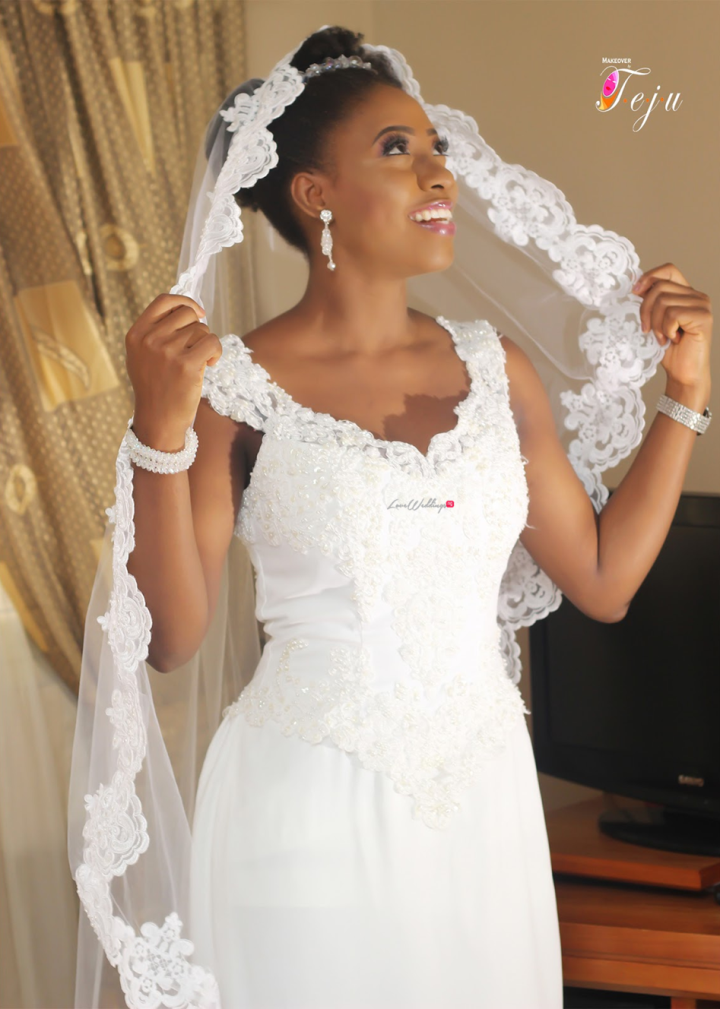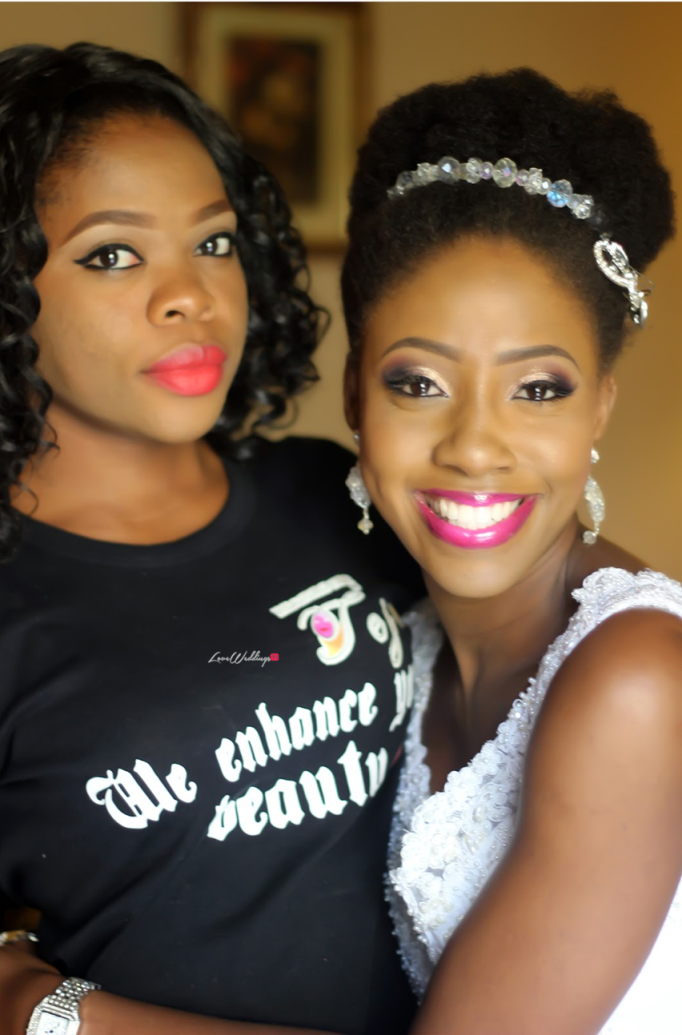 To get in touch with Makeover by Teju, visit the Website OR Call: 08188179505. You can also get in touch with Makeover by Teju via the following social media platforms; Instagram | Facebook | Twitter
We love weddings, do you? Get in touch today
Loveweddingsng | Website | Instagram | Twitter | Facebook | Tumblr | Google+