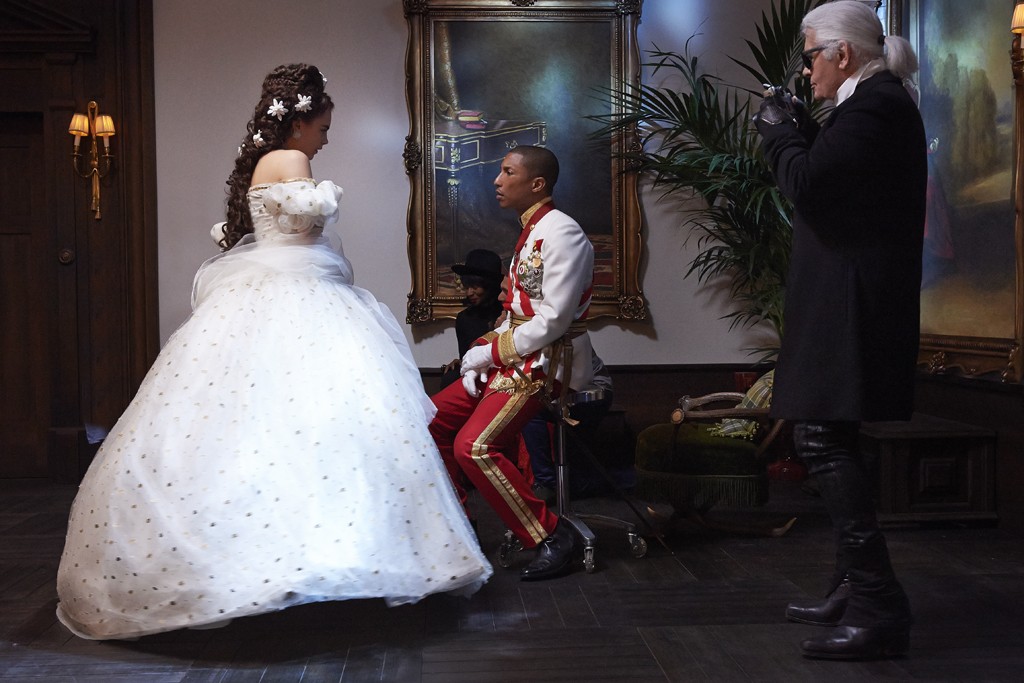 Cara Delevingne & Pharrell Williams teamed up for a film by Karl Lagergeld for Chanel. Karl Lagerfeld, today, unveiled more details about his forthcoming Chanel film starring Pharrell, Cara and a host of other Chanel faves, and also added that it's set to premiere at the Métiers d'art collection in Salzburg next week – the night before the Paris-Salzburg 2014/15 Métiers d'art show.
The film, which is titled 'Reincarnation' will feature a new song titled 'CC The World' written by Pharrell featuring Cara. The film retraces the history of the iconic Chanel jacket.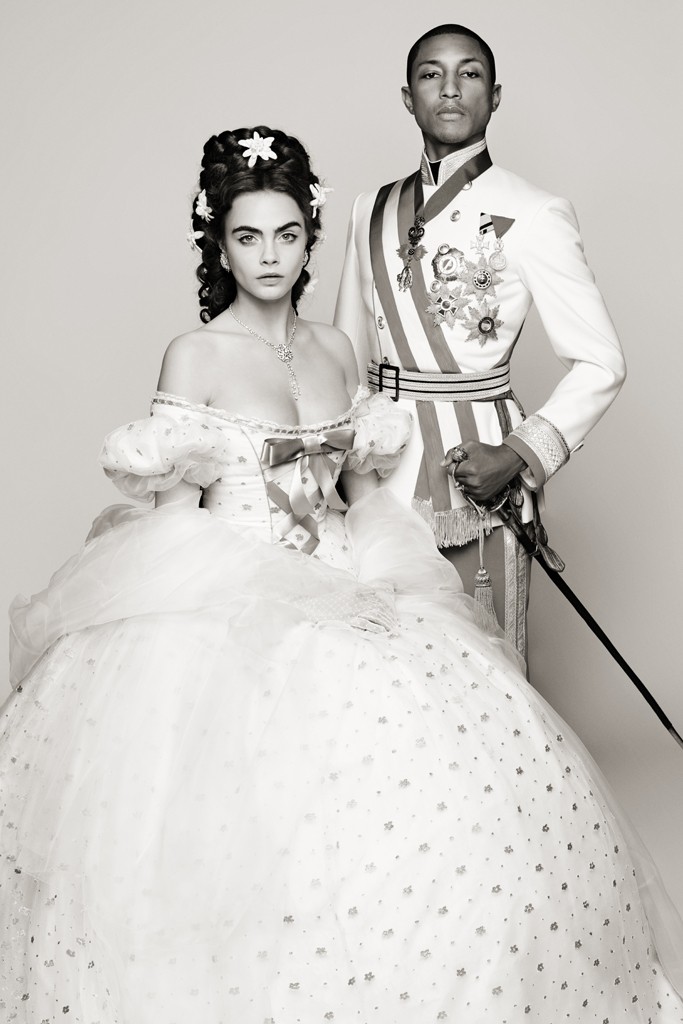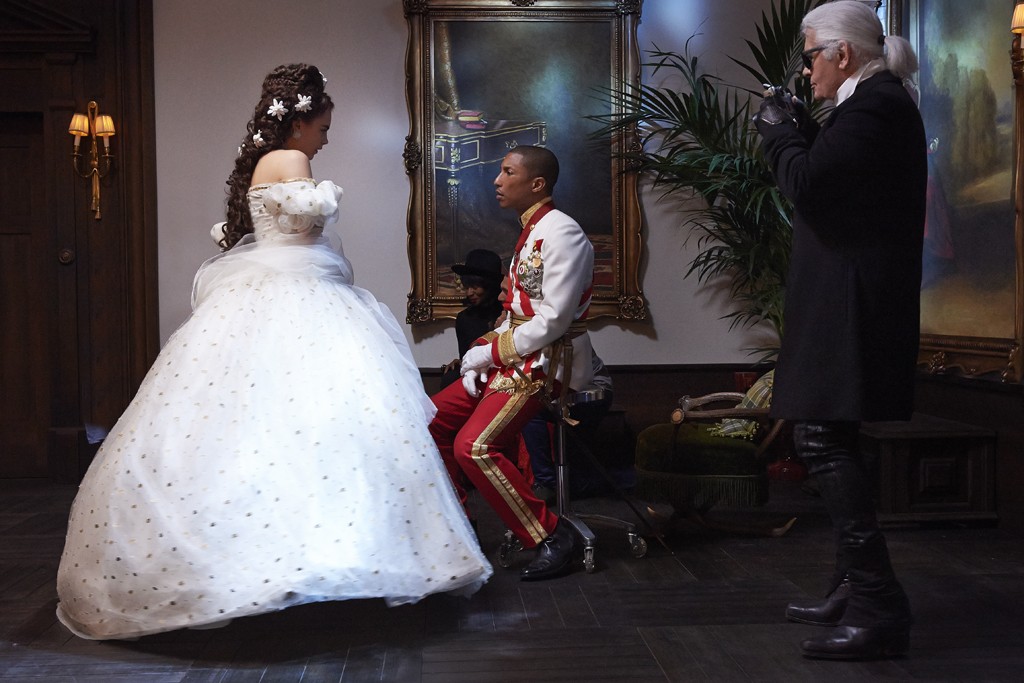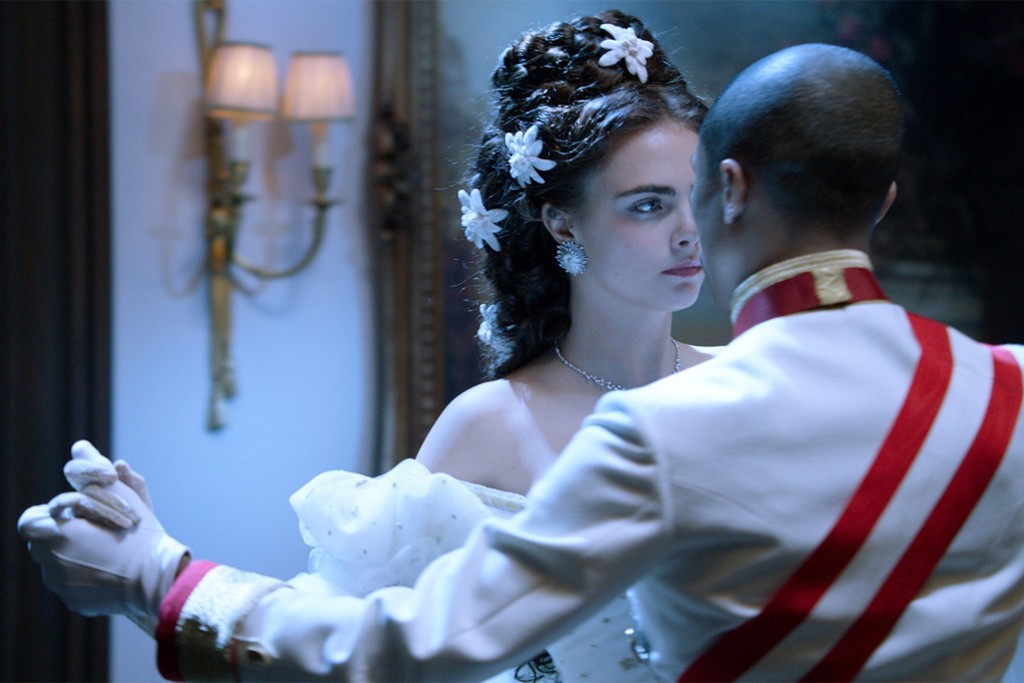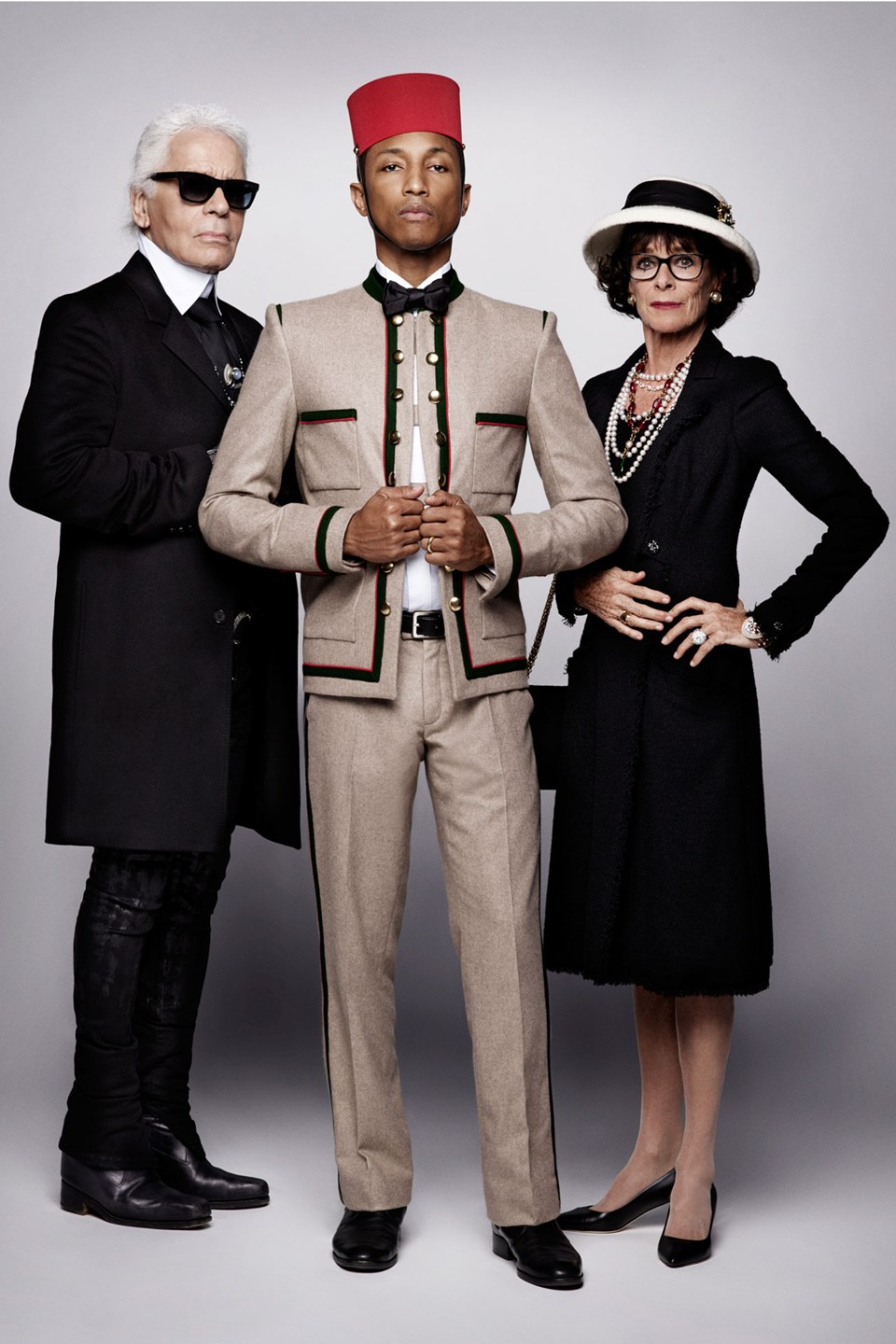 Karl told WWD that he had sent Pharrell "all kinds of Viennese music" to inspire the new track. Karl also added; "He was easy to work with, very pleasant. He's very professional,". Speaking about Cara, who has just landed her first Hollywood acting role, Karl said Cara had "wanted to sing for a long time. For her to start singing with Pharrell is not that bad, no?"
Karl added: "None of this would have been possible without Pharrell Williams, Cara Delevingne and Geraldine Chaplin. It's the perfect cast. Pharrell is a genius and Geraldine at her best in the role of Gabrielle Chanel in the year of her comeback."
For her part, Cara says that she was ecstatic to be called up by Pharrell. "I was so happy, I think I screamed down the phone at him."
Other members of the cast include Lady Amanda Harlech, who appeared in Lagerfeld's last pre-collection film Private View, models Baptiste Giabiconi and Heidi Mount and six-year-old Hudson Kroenig, who will return to the Chanel catwalk at the Métiers d'art show.
Source: Glamour Magazine