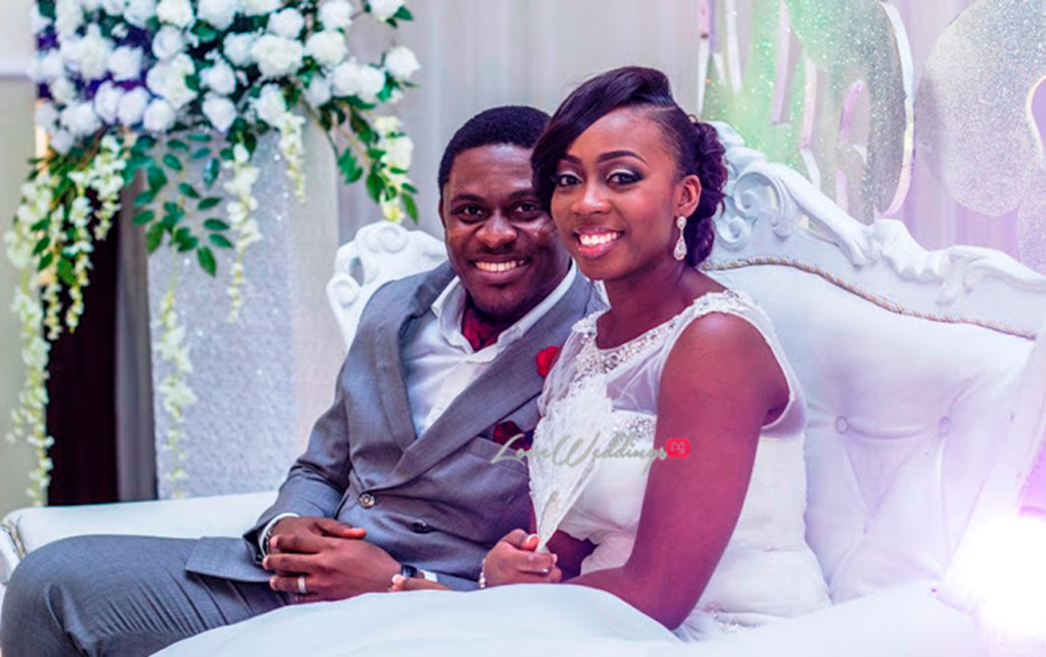 Ngee & Eddie had their traditional wedding on November 28, 2014 and their white wedding on November 29, 2014. The couple shared their story and pictures with us.
Enjoy!!!
Our Story
Eddie and I unfortunately don't have a meet cute story; in order words, there was no Halleluyah chorus in the background, not butterflies in tummy and no love at first sight. We met early in 2013 through a mutual friend when I was working in the very boring city of Awka. He had just moved to town for work and was at the time searching for accommodation. Our mutual friend gave him my number, but the brother didn't call me for 2 whole months! Finally he contacted me when he was settled in and had found an apartment.

After that, the friendship grew but was quite platonic; we were in similar fields of work and he was the perfect hangout buddy considering how dry Awka can be. We hung out a couple of times, and then started hanging out a lot, and then somewhere along the line Eddie started 'catching feelings' as they say. He told me he liked me and I just brushed him aside. The friendship was going so well and I didn't want anything to spoil it. After a while, I also started feeling the boy, and we decided to give it a go, love grew, and we started dating officially in June 2013.
– Ngee (Bride)

I used to be a very good story teller; I just can't tell what changed (probably old age LOL!). I will attempt to share my own side of the not-so-much-of-a-fairytale that now has me wide-eyed and still bedazzled.

It was never love at first sight (of course, I've never been a believer). I was transferred to Awka in February 2013. I felt bad for myself moving from the crazy & round-the-clock city of Port Harcourt to a deserted dungeon of despair. I braced for it promising to make sure I steal all the fun of the 'Oil City' each time I made a trip back. I encouraged myself but with a resolve to use the move as a moment of retreat & revival.

My ex-colleague and good friend introduced us and asked her to help me get a house since I was new in town, I accepted the offer but went ahead and got a place myself not wanting to bother her (we never really got to meet or even talk). Somehow I didn't want to seem rude or ungrateful so I decided to call her up and at least appreciate her effort. When we finally met, she left a remarkable impression (she drove a Hilux truck … hahahahahaha).

We then became friends, started spending a lot of time together. It was simply amazing we could talk about everything and anything without judging each other. She always kept an open mind, expressed herself passionately without being rude or nasty, and never assumed anything. If she was in doubt of anything you can bet she'll surely ask. No task was too daunting for her, if you technically dared her she'd take it on any day & anytime that's how she became 'My Personal Gangsta'.

A few months later we agreed to get a bit more serious and take our friendship further. It got quite challenging but our good old mantra kept us going: 'No expectations, No Pressures … Let's be better friends and have fun'

Then it got beyond the mantra. We discovered a lot about ourselves, constantly communicating (there were no private zones), everything and anything was a topic for consideration. We shared a strong passion for God; our value systems were in the right place, our career aspirations were promising and all that was left was for her to say 'Yes!'

– Eddie (Groom)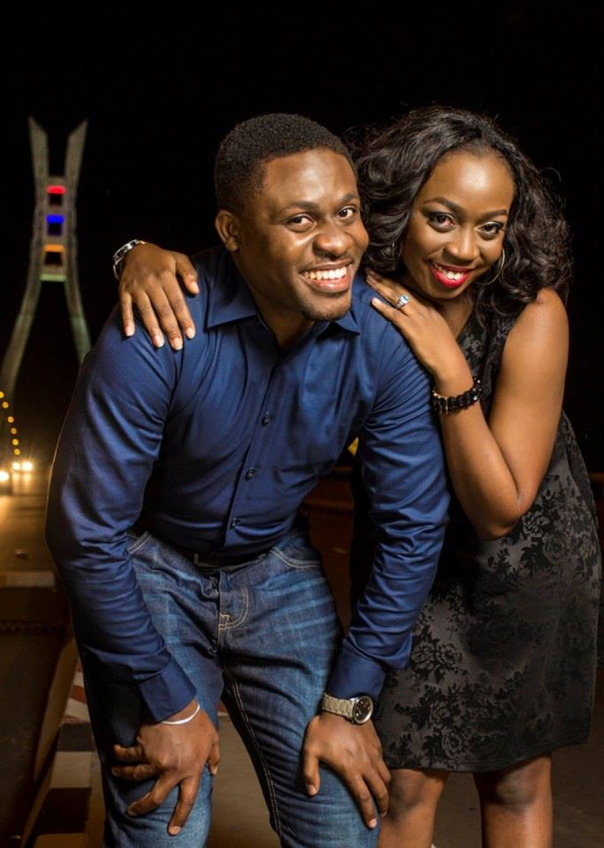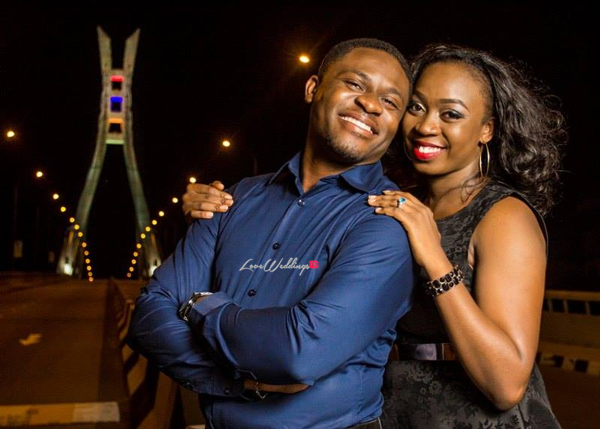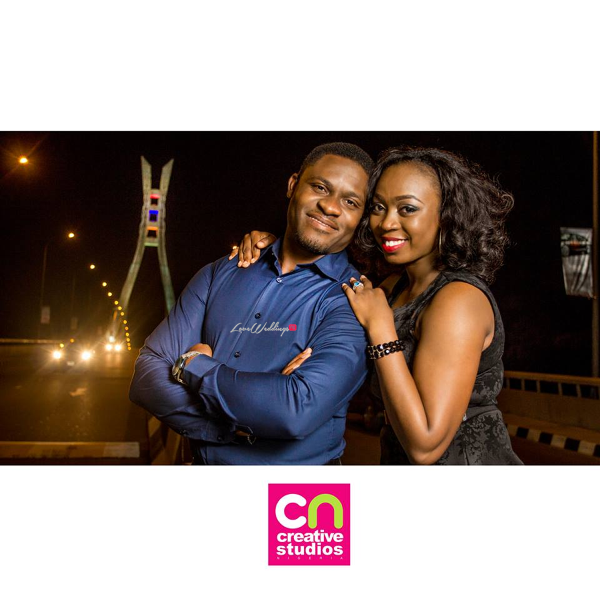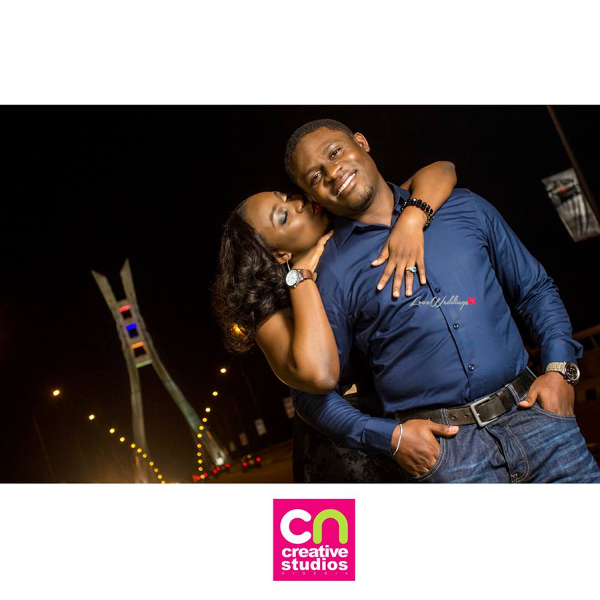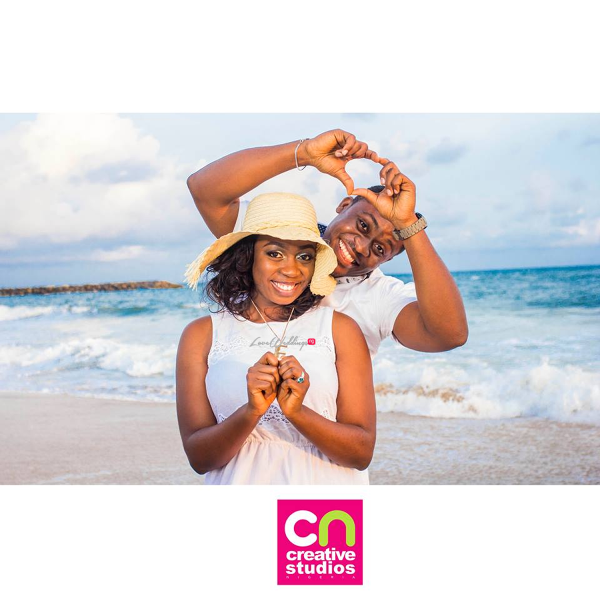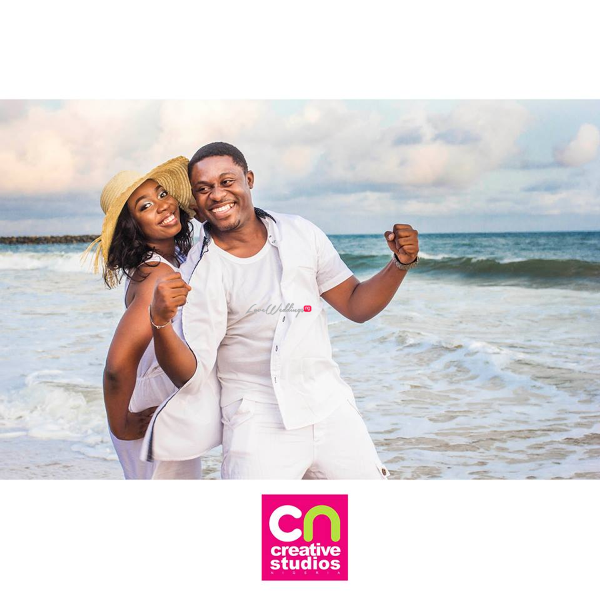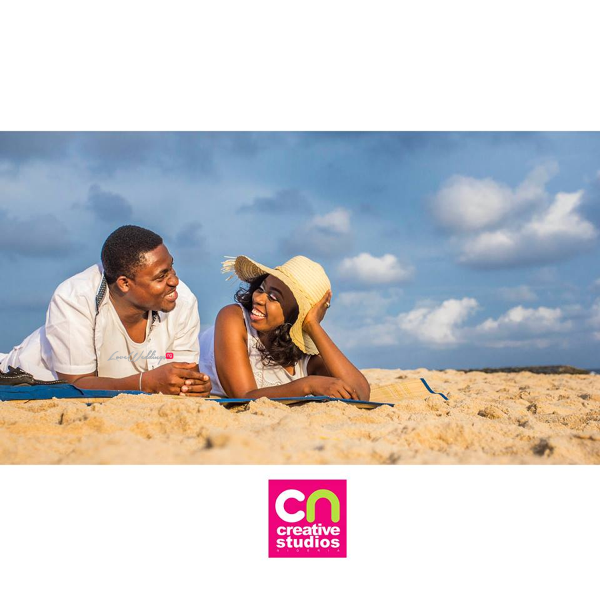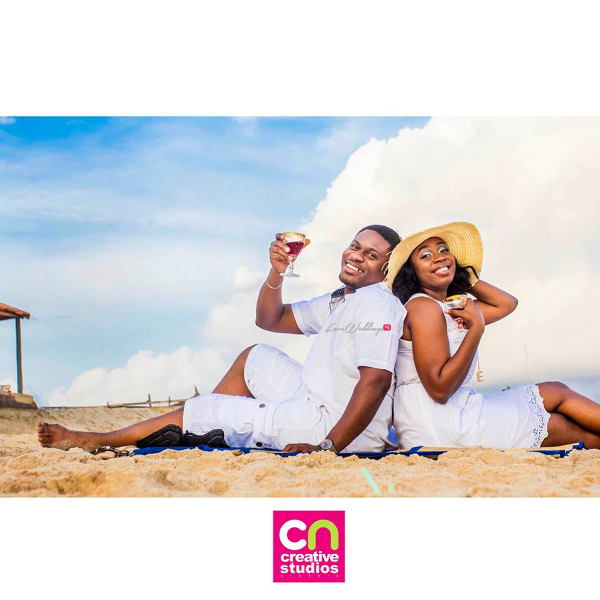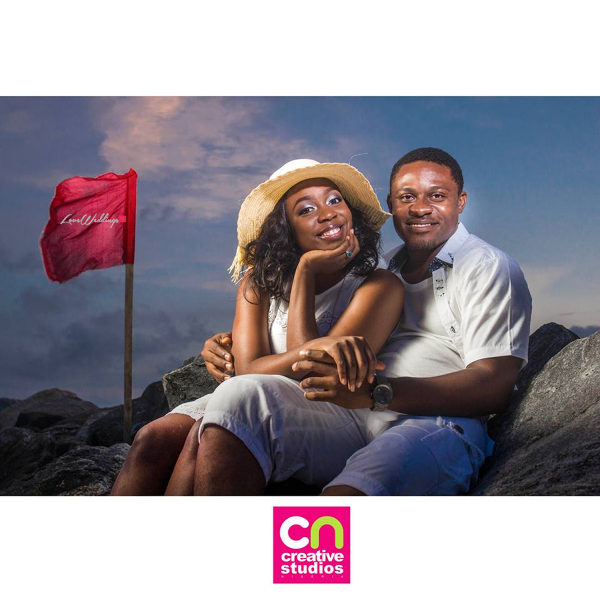 The Proposal 
In April 2014 I came to PH with Eddie for the weekend and it also happened to be my friend's fiance's birthday. My friend Oluchi invited us to dinner and I honestly thought that was all, a birthday dinner for 4. We headed out to the restaurant which also had a karaoke bar and we had dinner, took turns singing and we were just hanging out. Eddie and Oluchi's fiancé Malechi kept going out a lot, and we stayed back catching up and discussing everything and anything like girls do. A lot of fidgety movement and whispering kept going on around me but I think I was having too much fun to care.

After a while, Eddie told the person in charge of the Mic that he would like to sing a song. I watched on curiously, cos Eddie can't sing to save his life..lol and the next thing I knew, he started saying nice things to me and got on one knee and I just hid my face in shock and embarrassment because I really could not have guessed it. He asked me to marry him with the most beautiful ring with a gorgeous Topaz stone (my birthstone) and I said YES!!!!!

– Ngee
I planned a surprise proposal in Port Harcourt with my friend Malechi. And like everything awesome, it didn't go without a twist. Cutting the long story short, she flew into PHC with her engagement ring without knowing it (I'm a genius). It was an exciting night and while we were at Malechi's birthday dinner, I popped the question and I got an 'Amen'!

– Eddie
White Wedding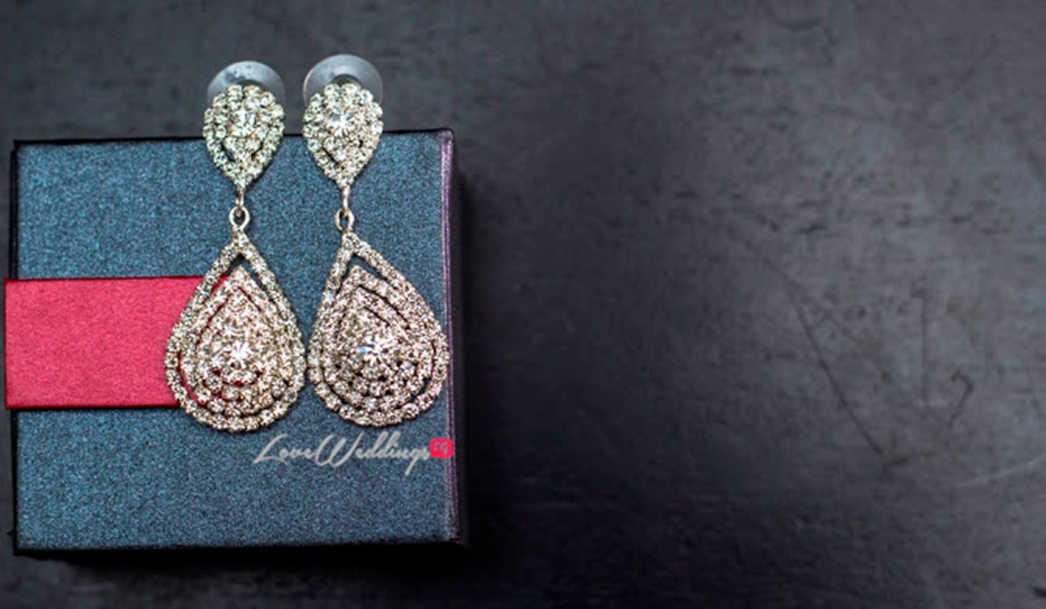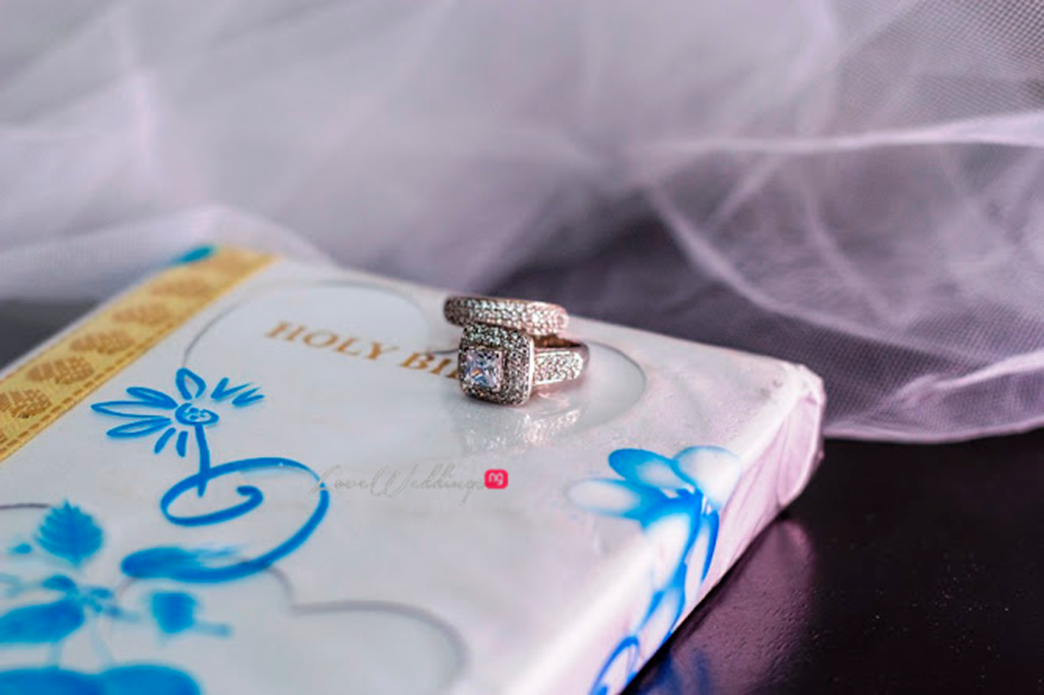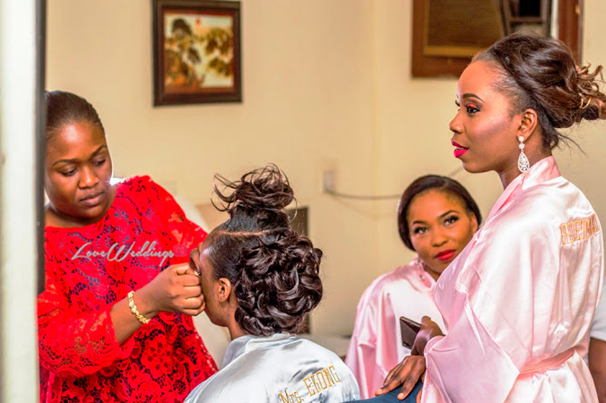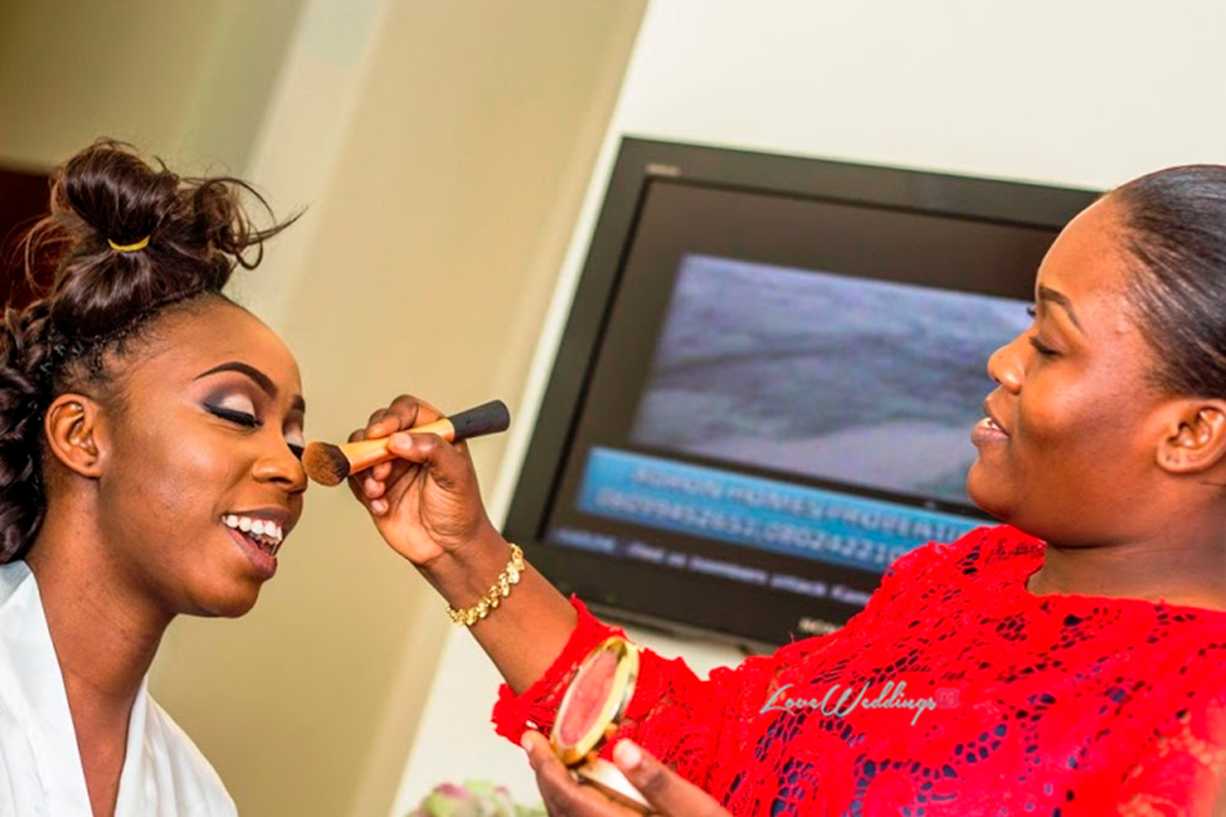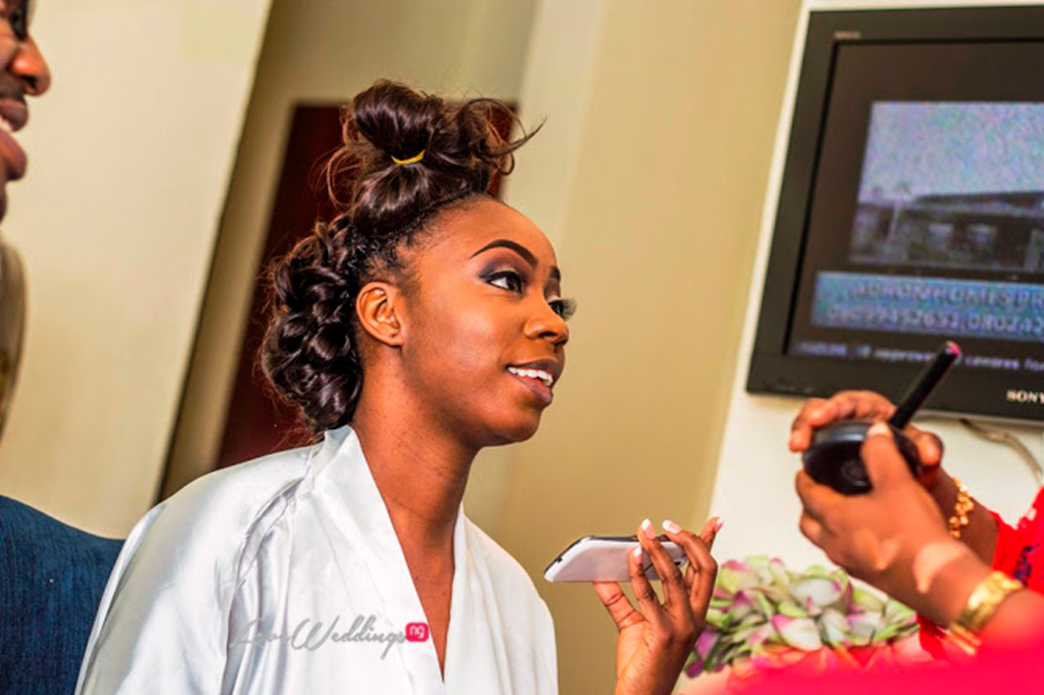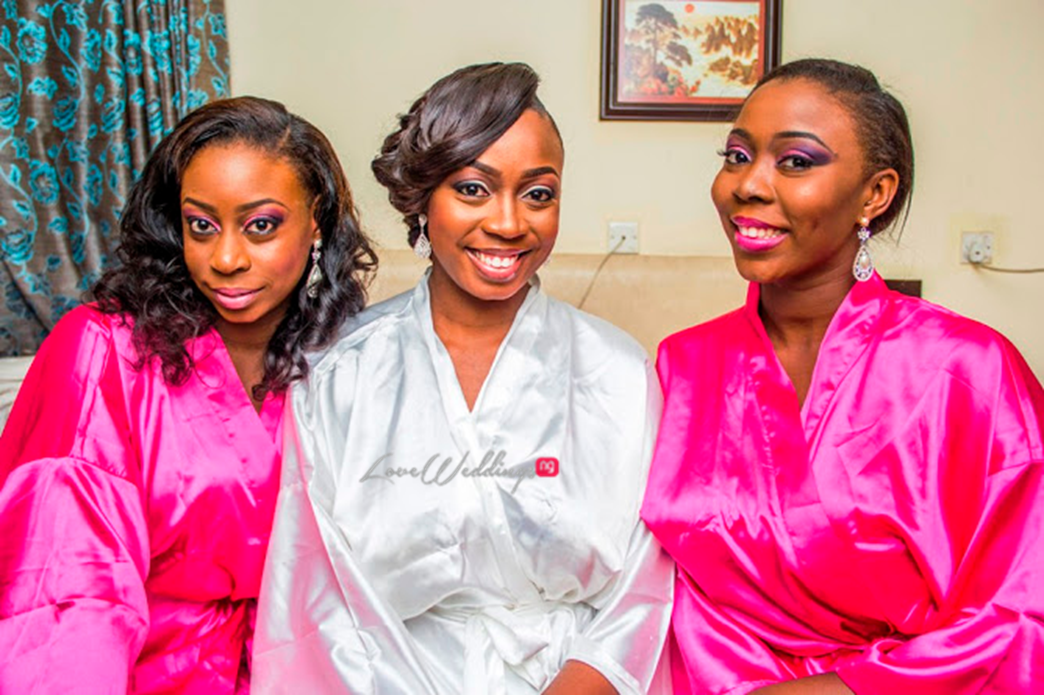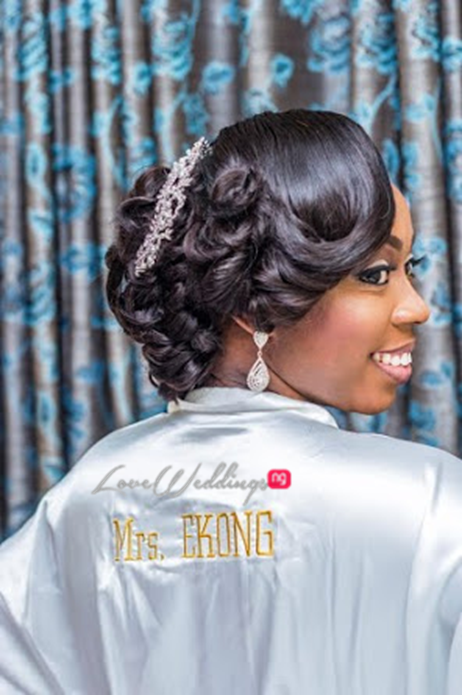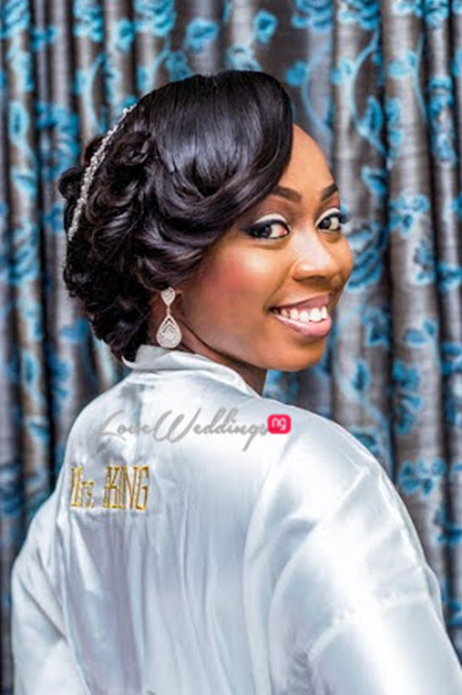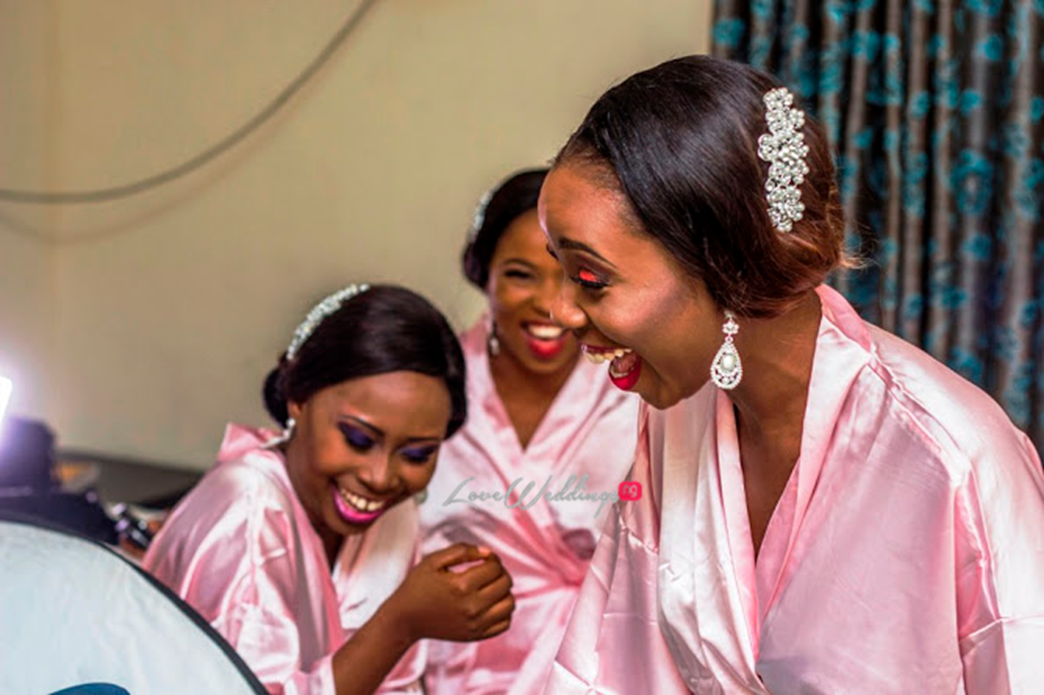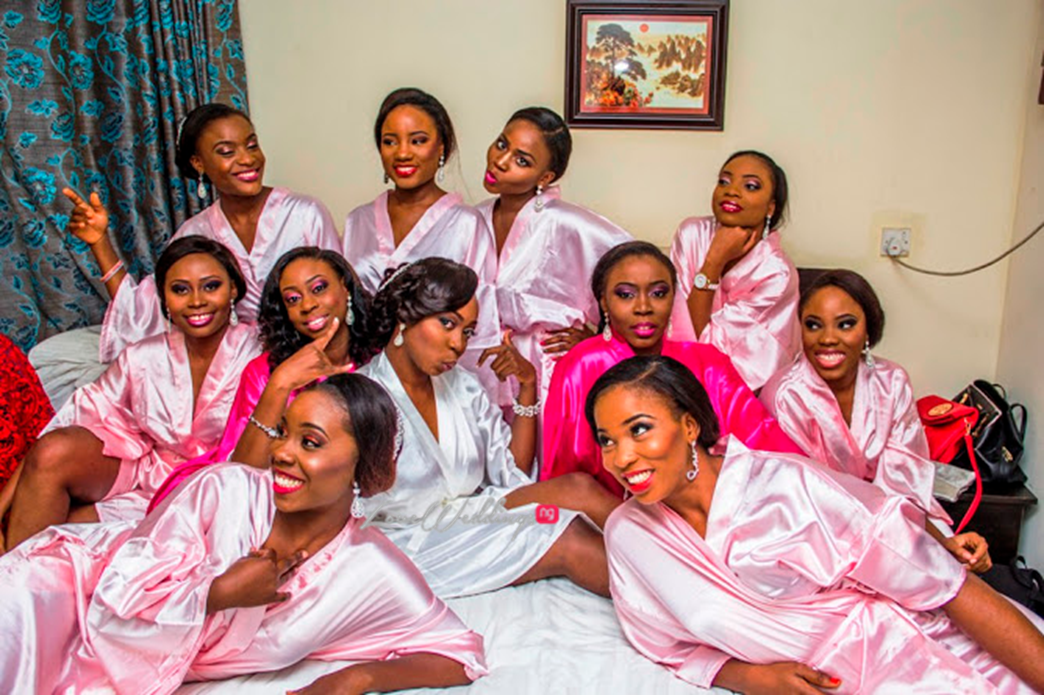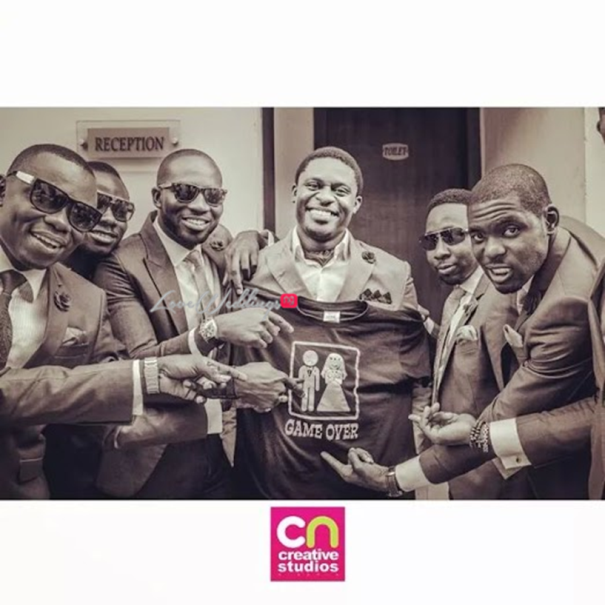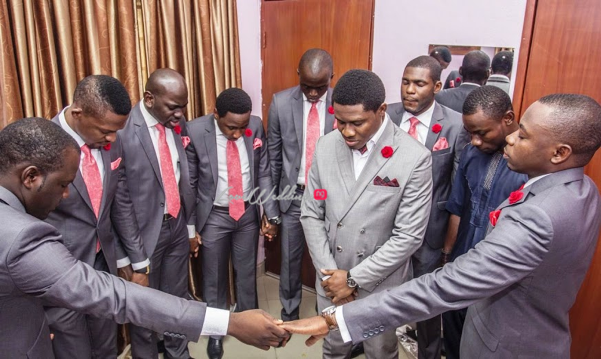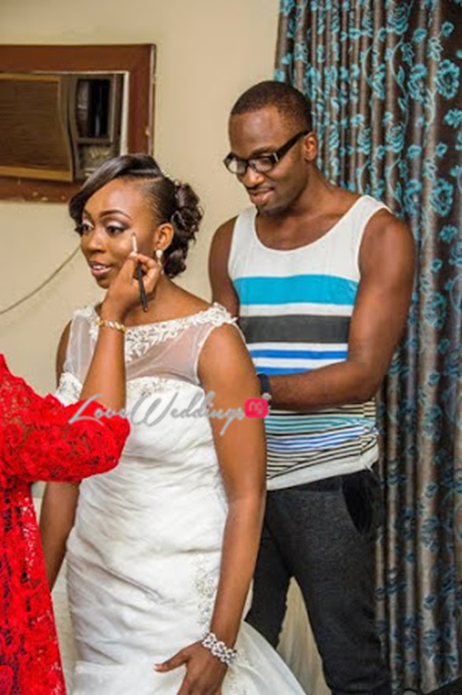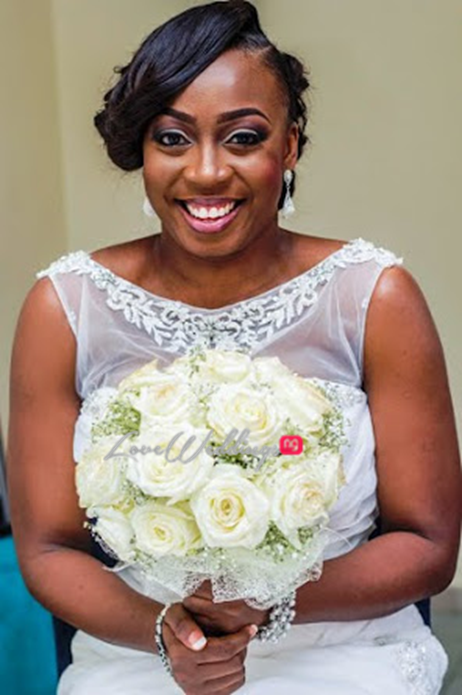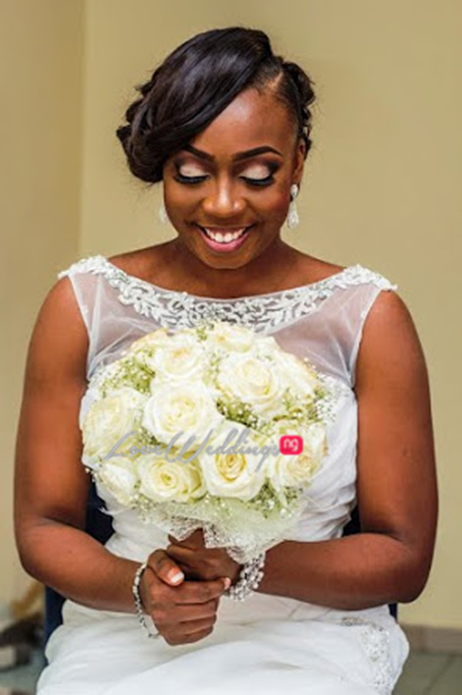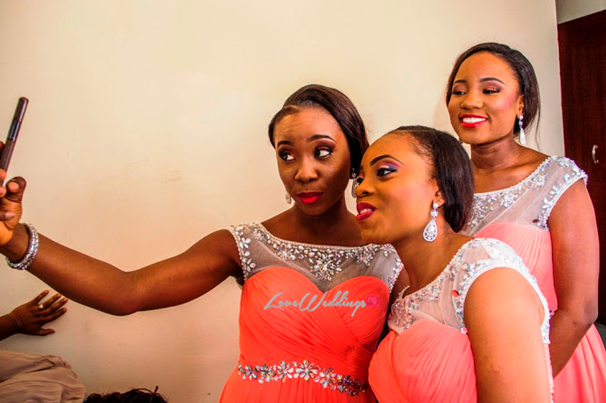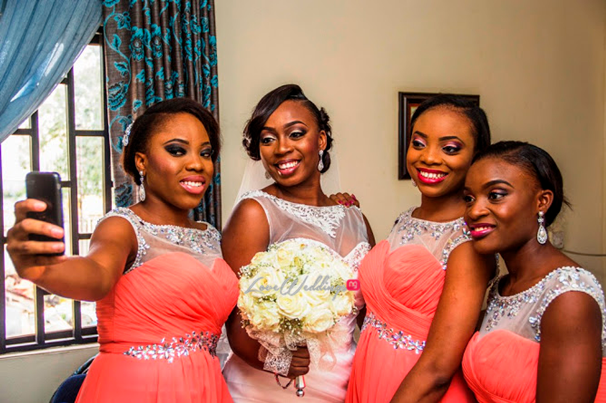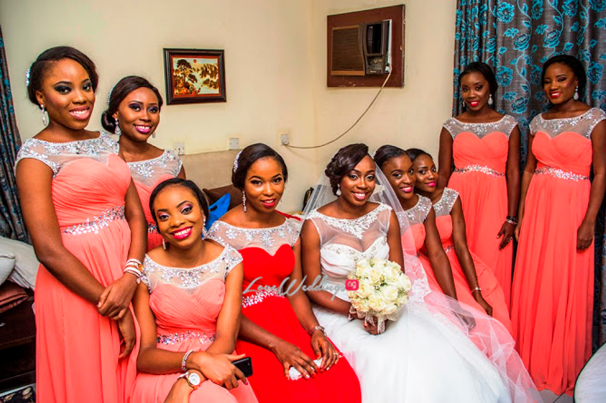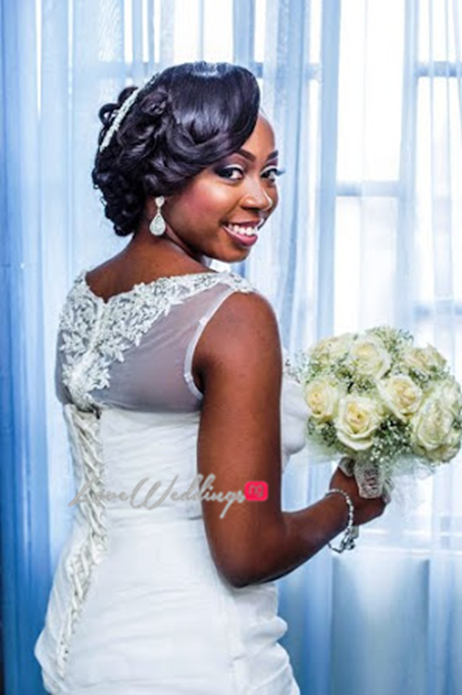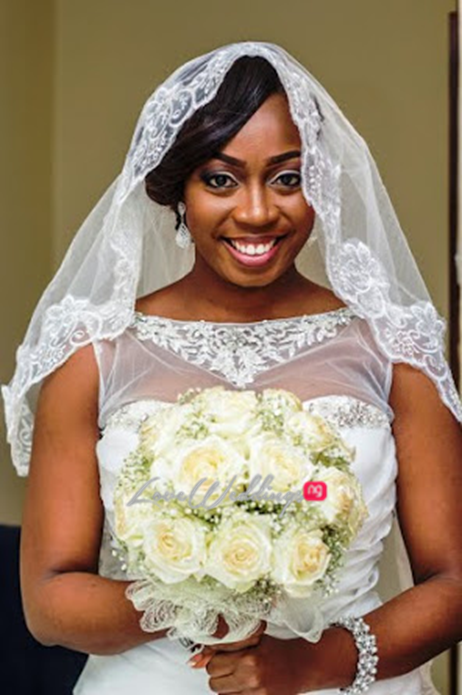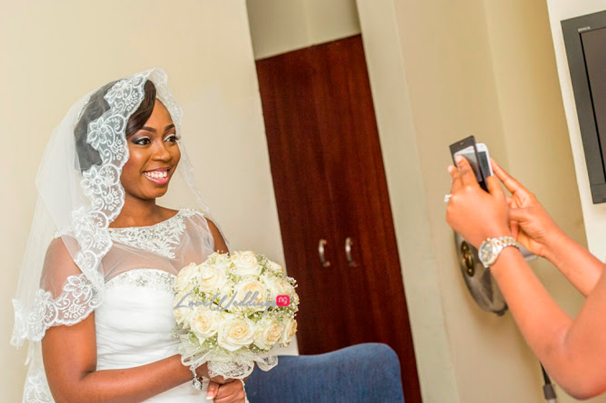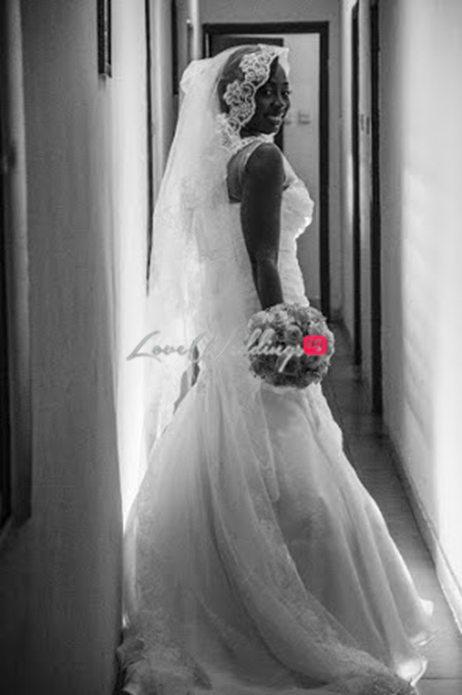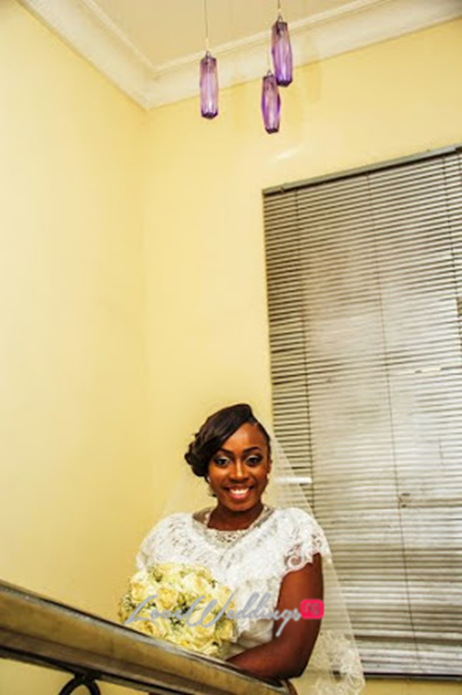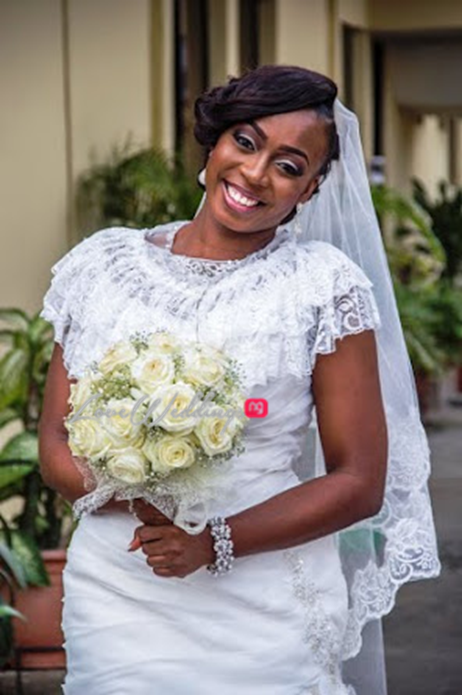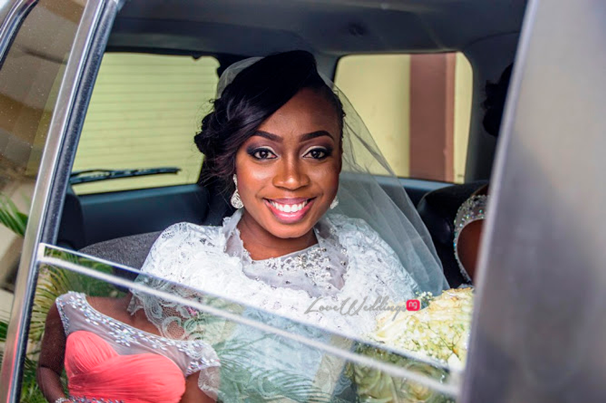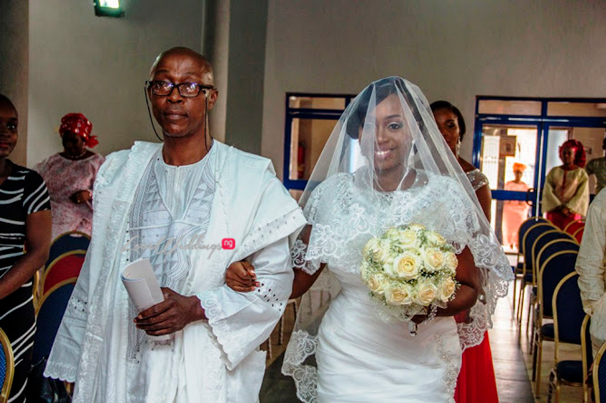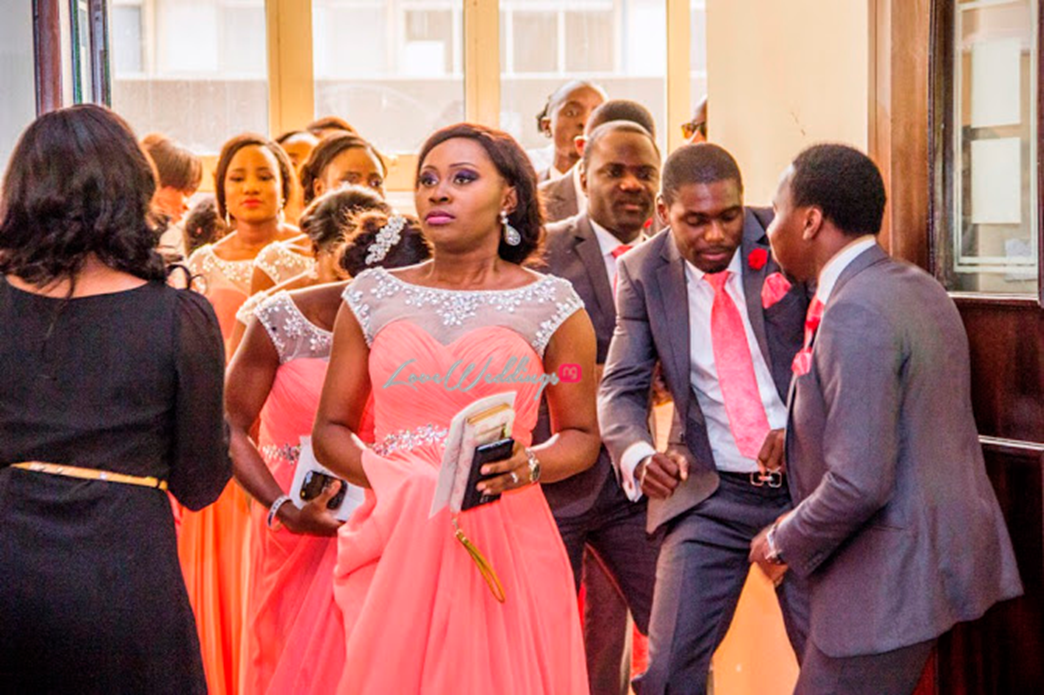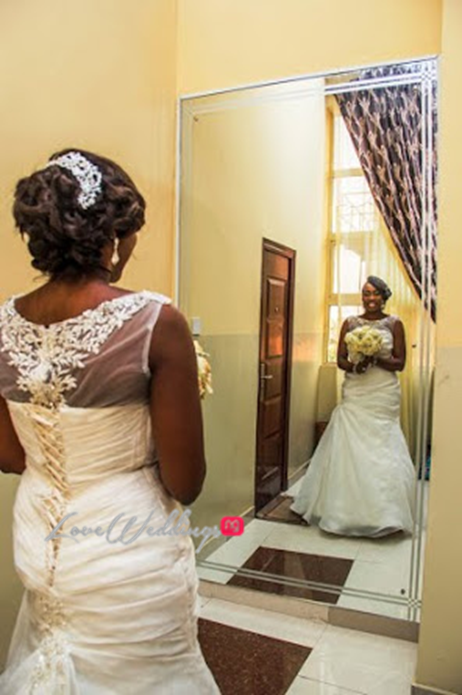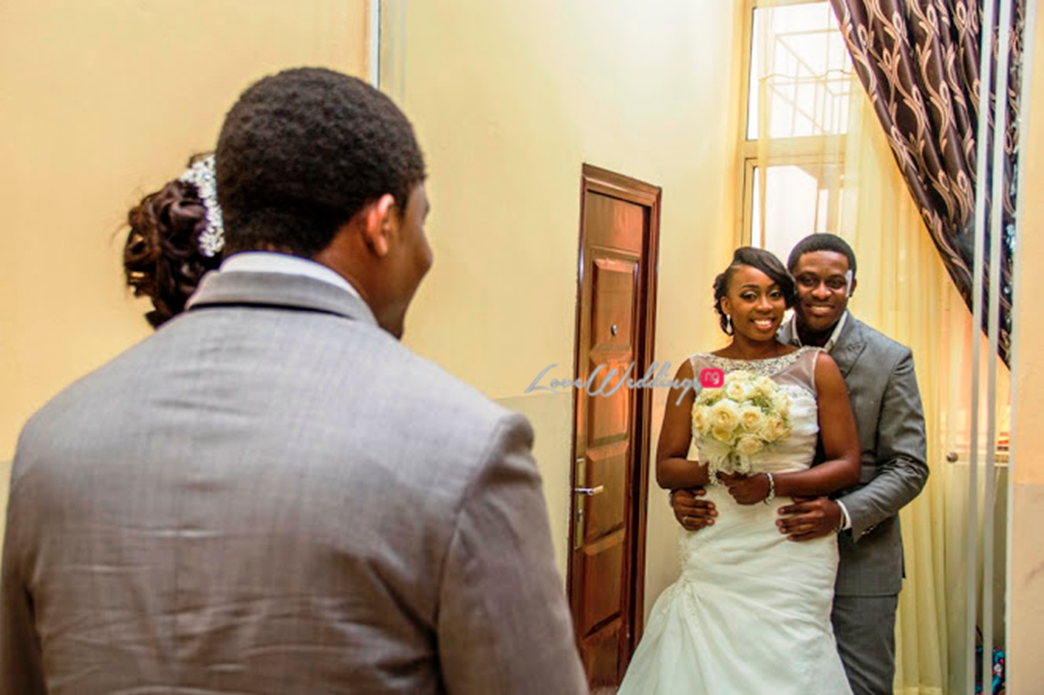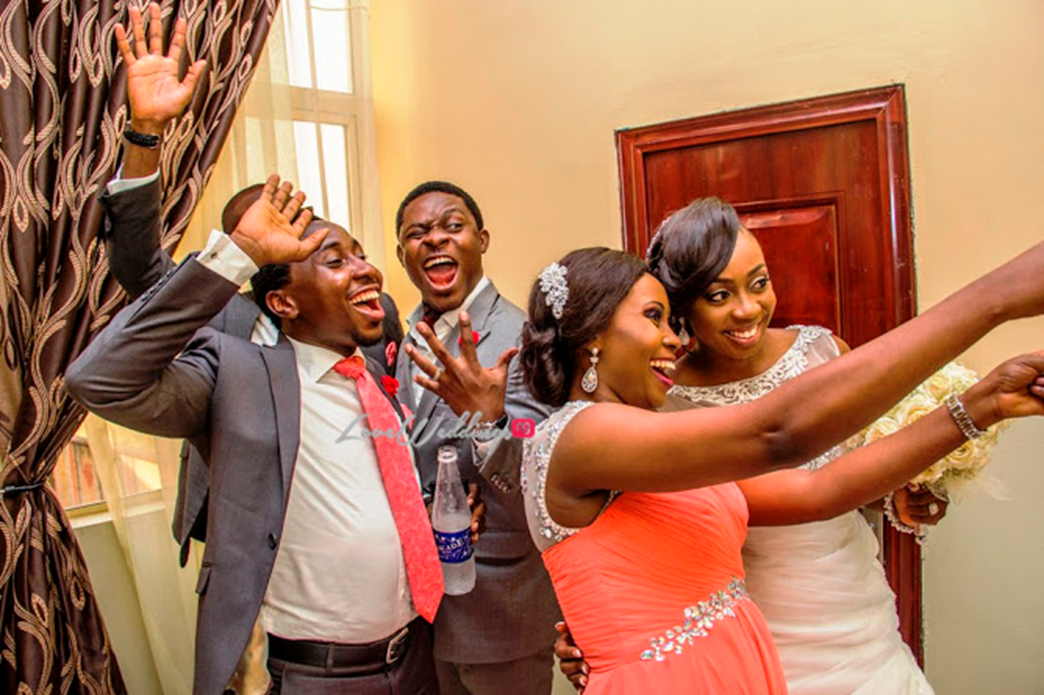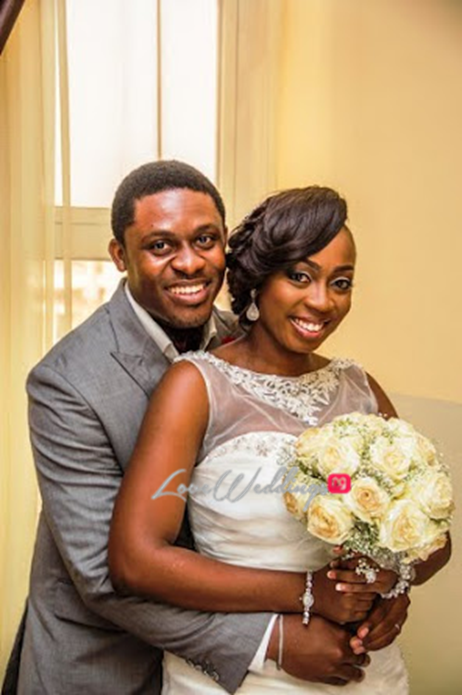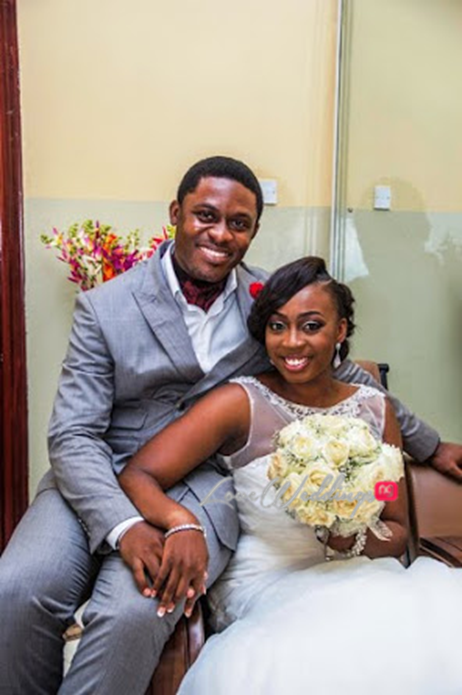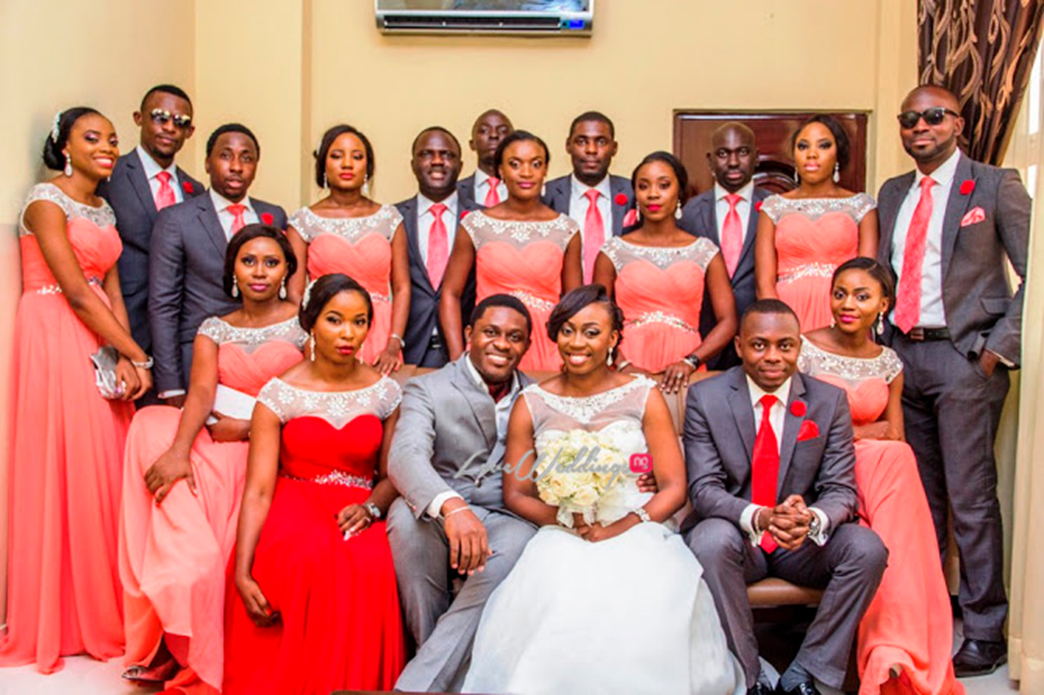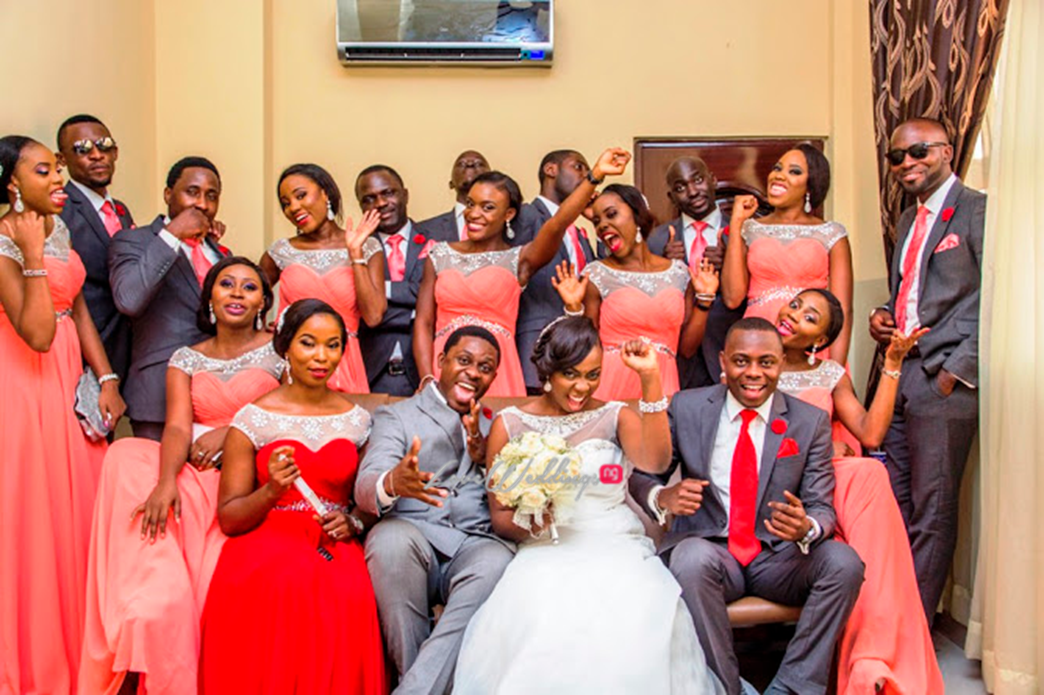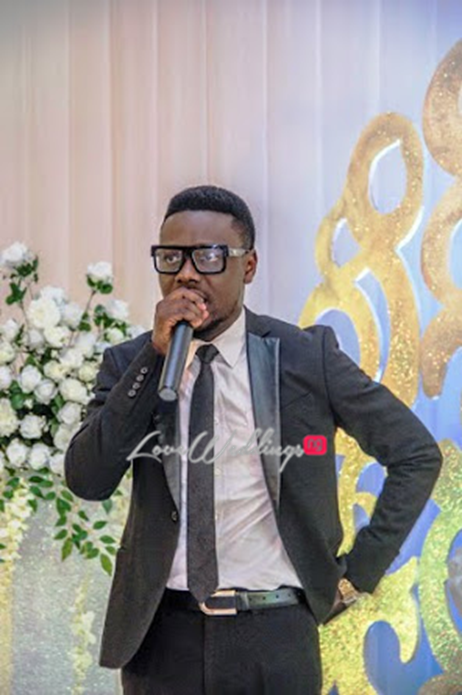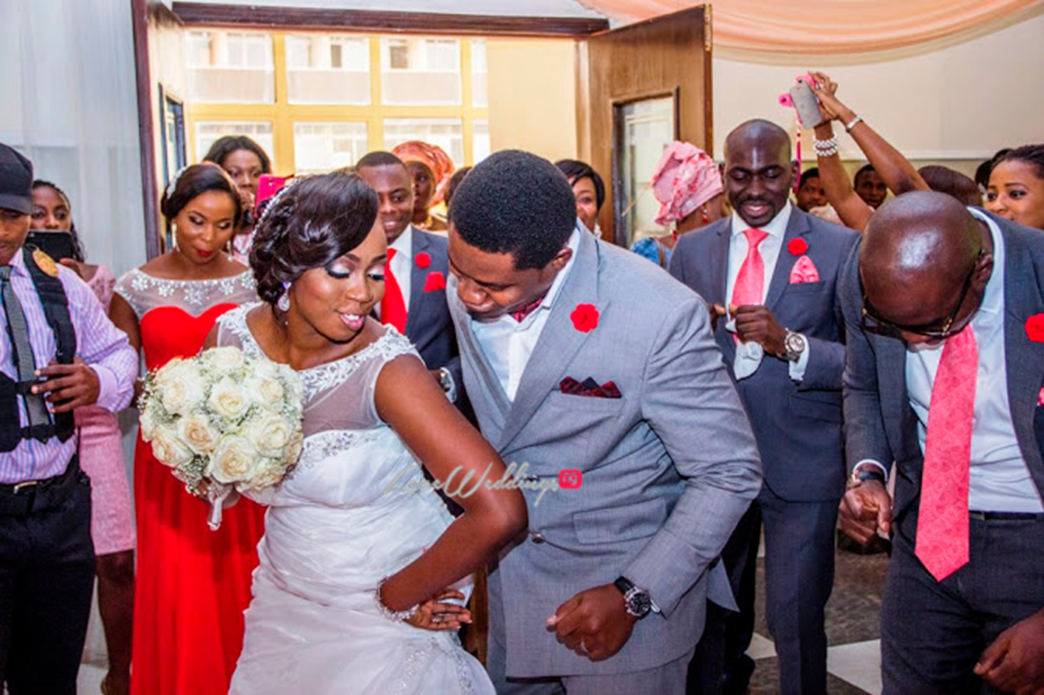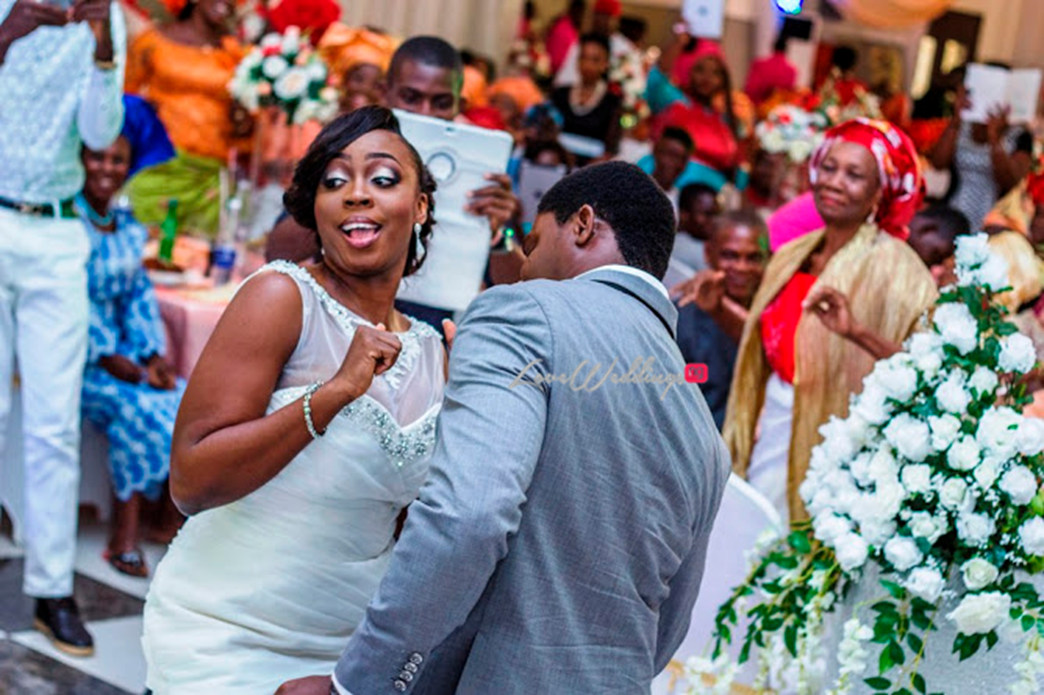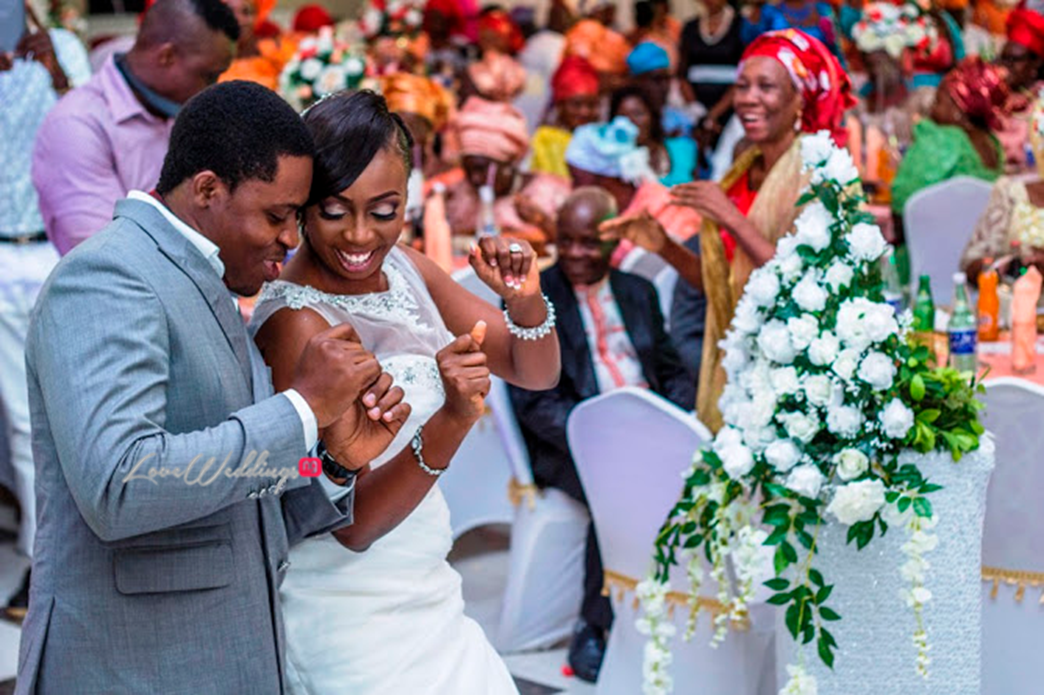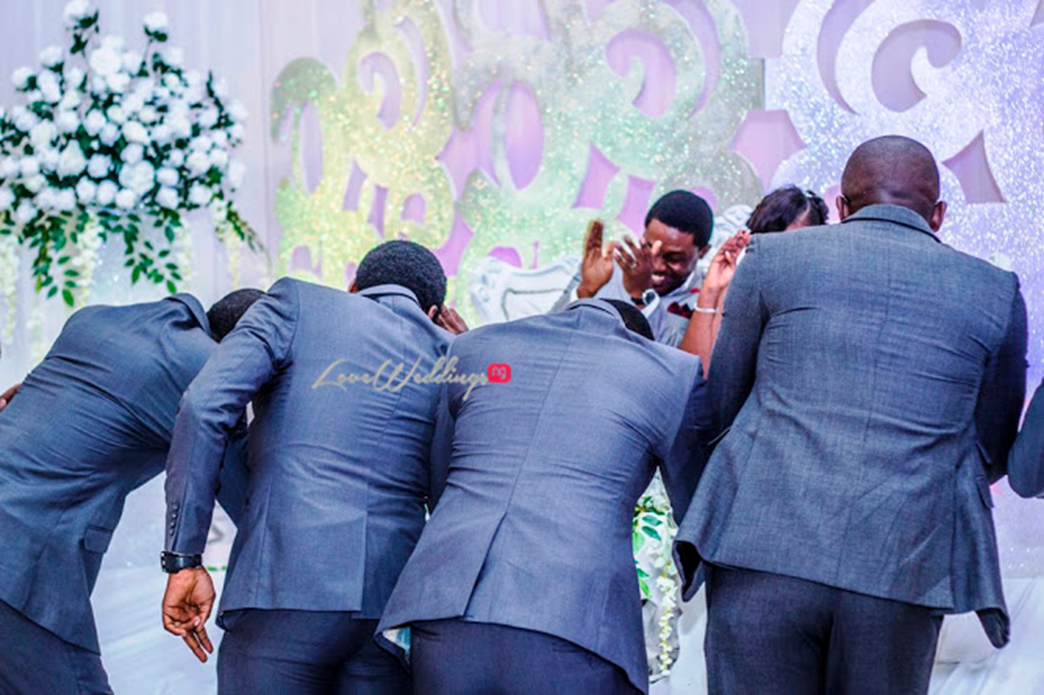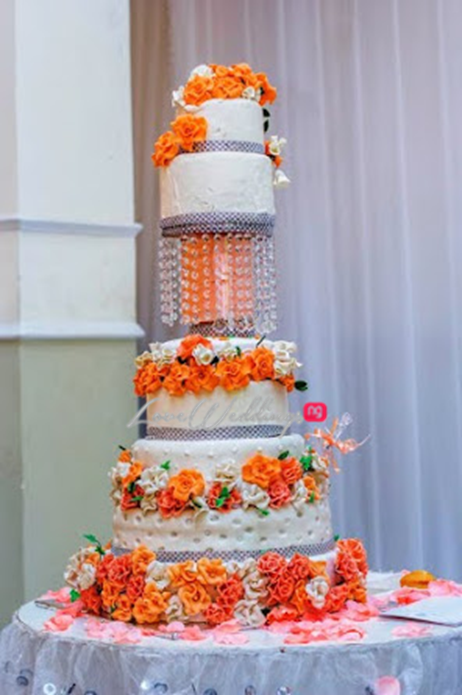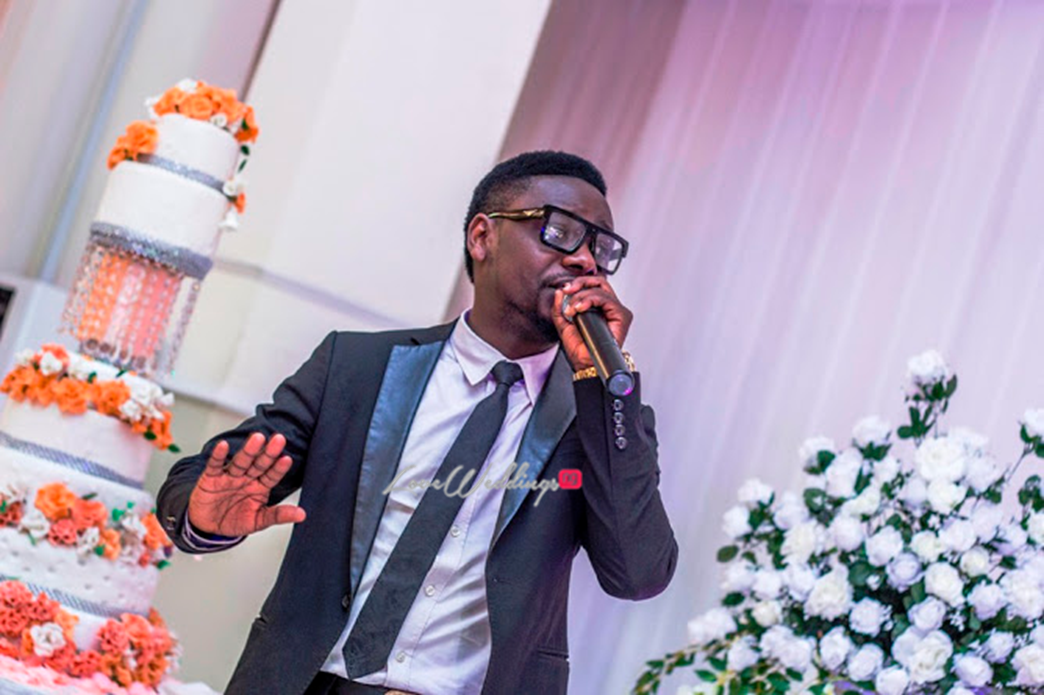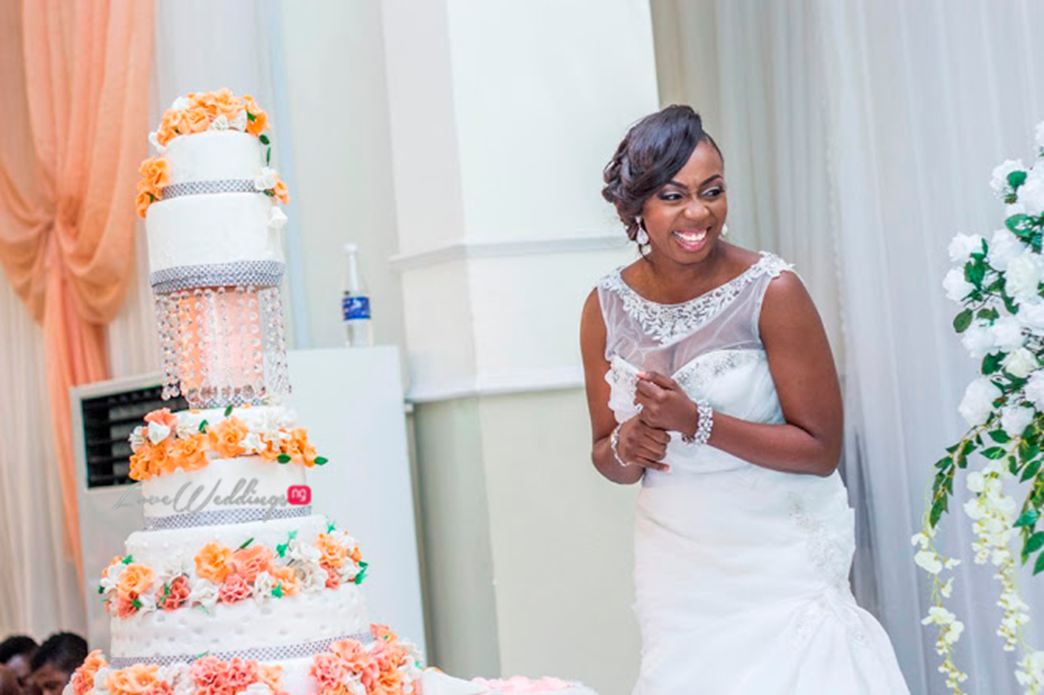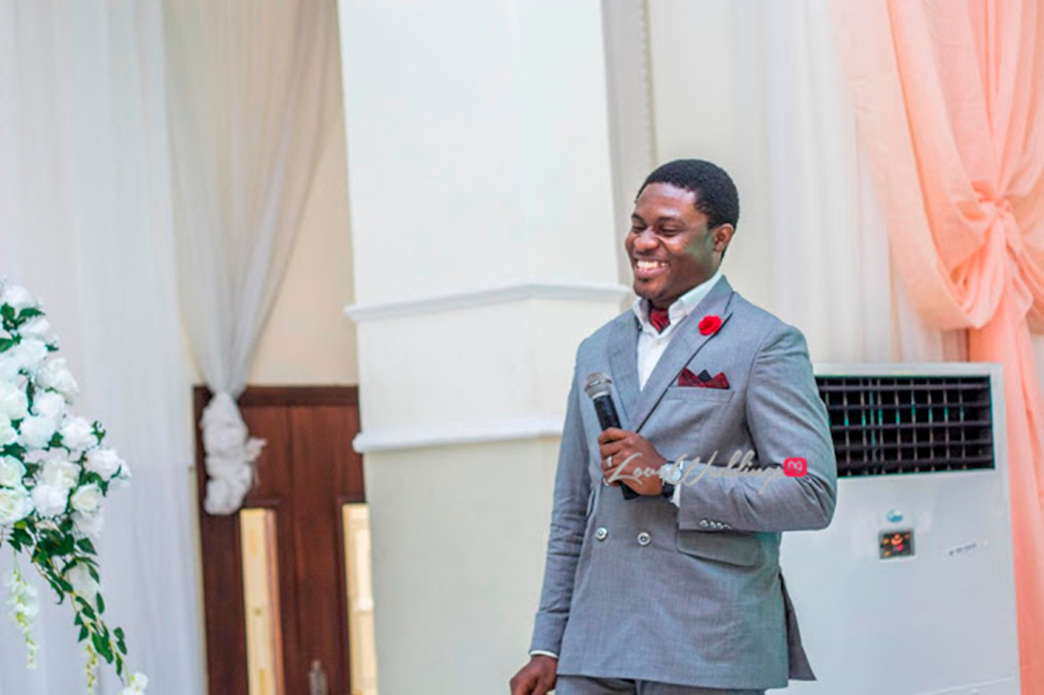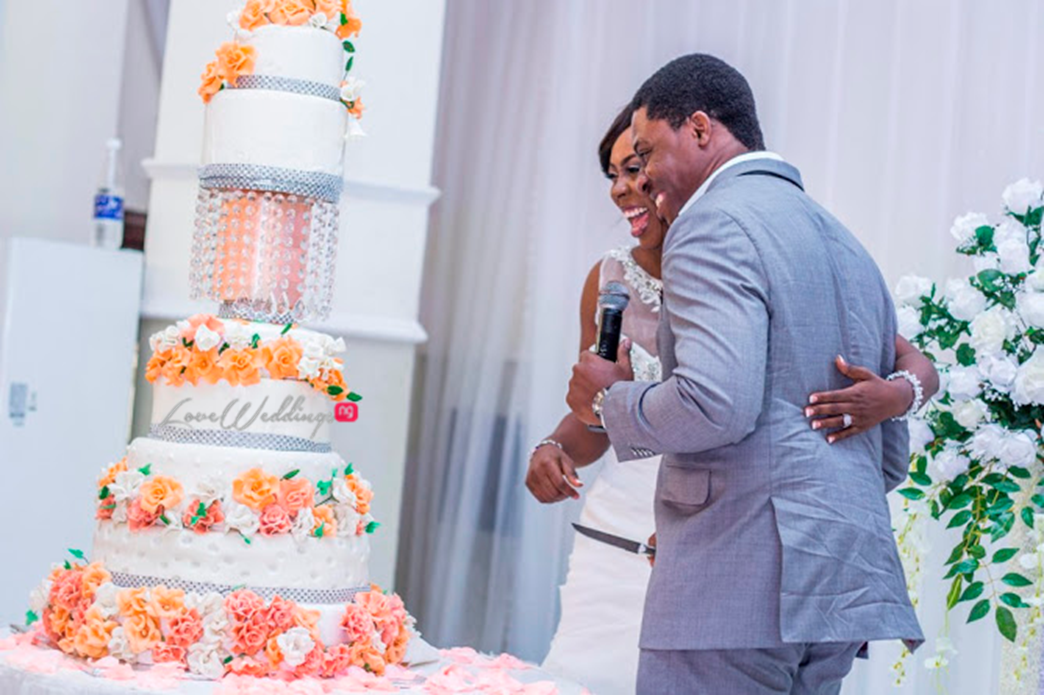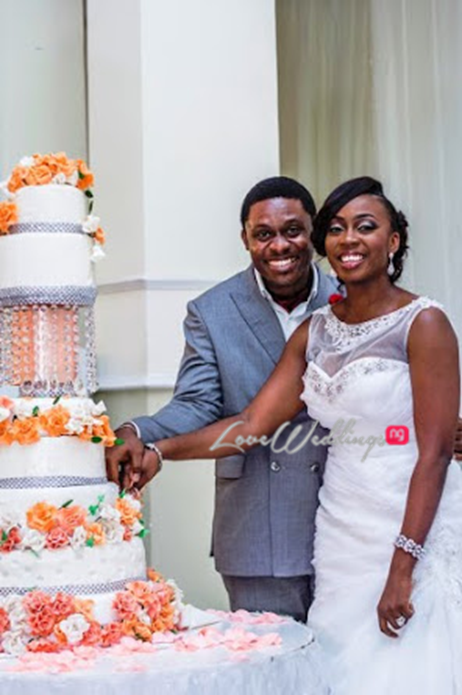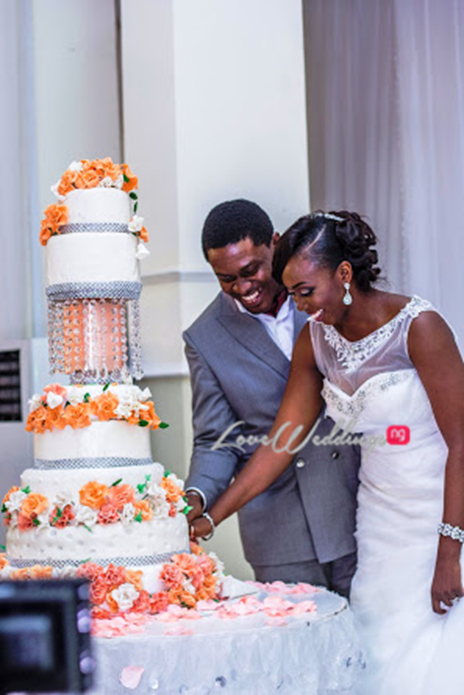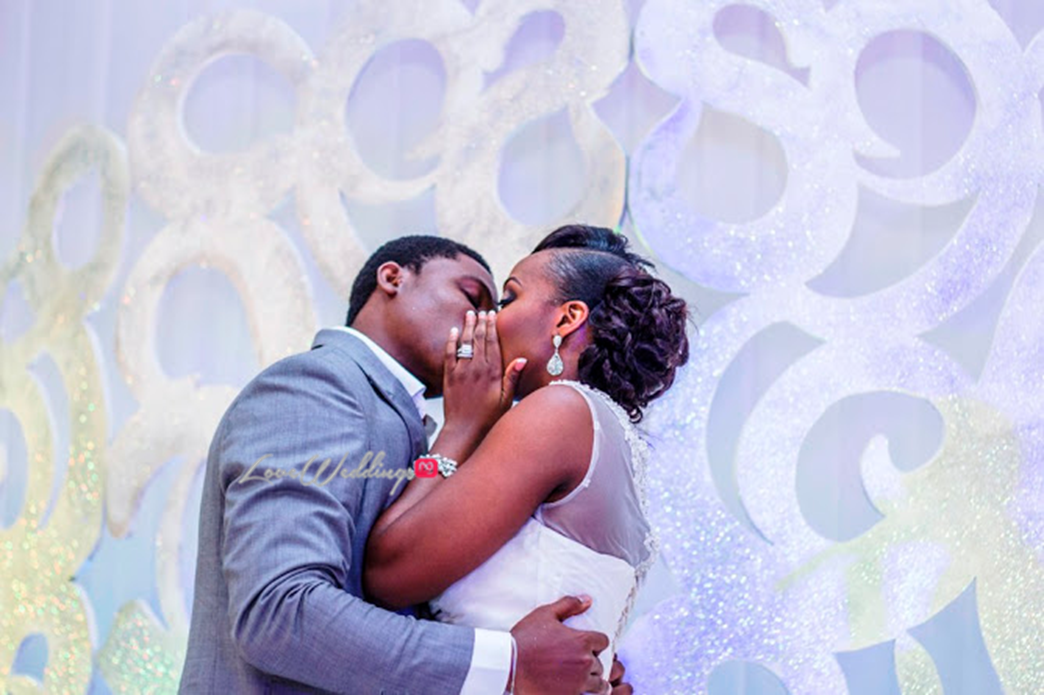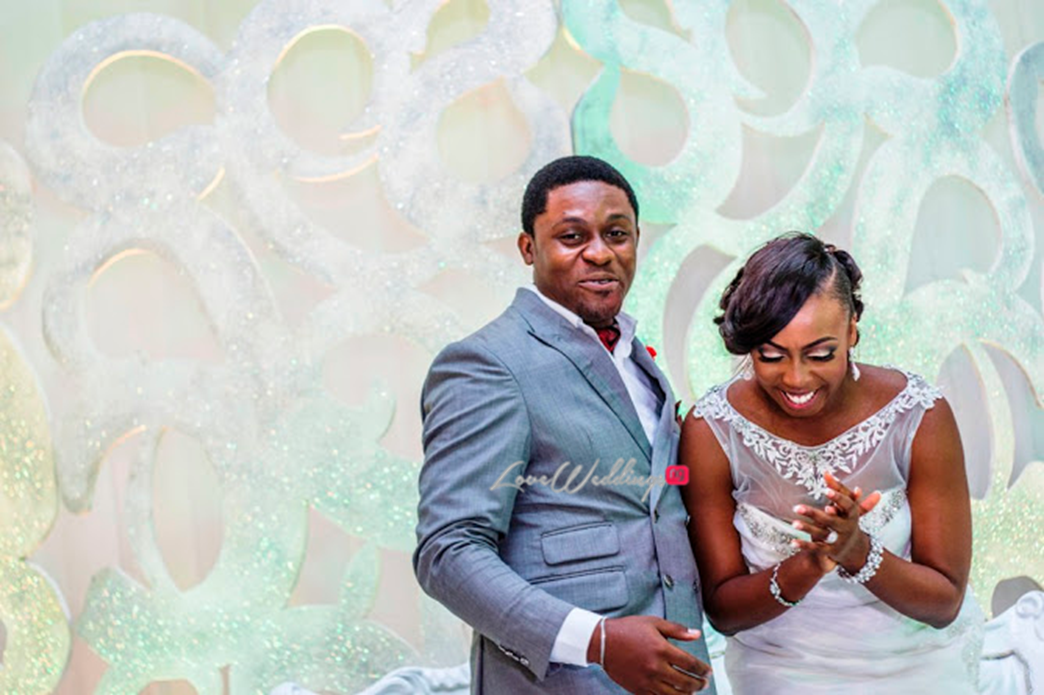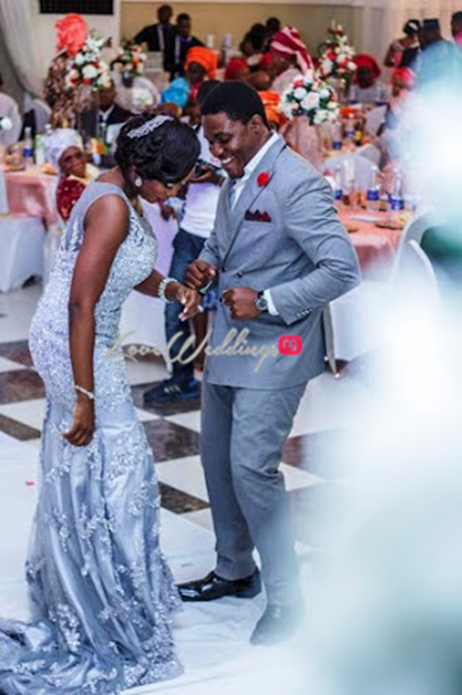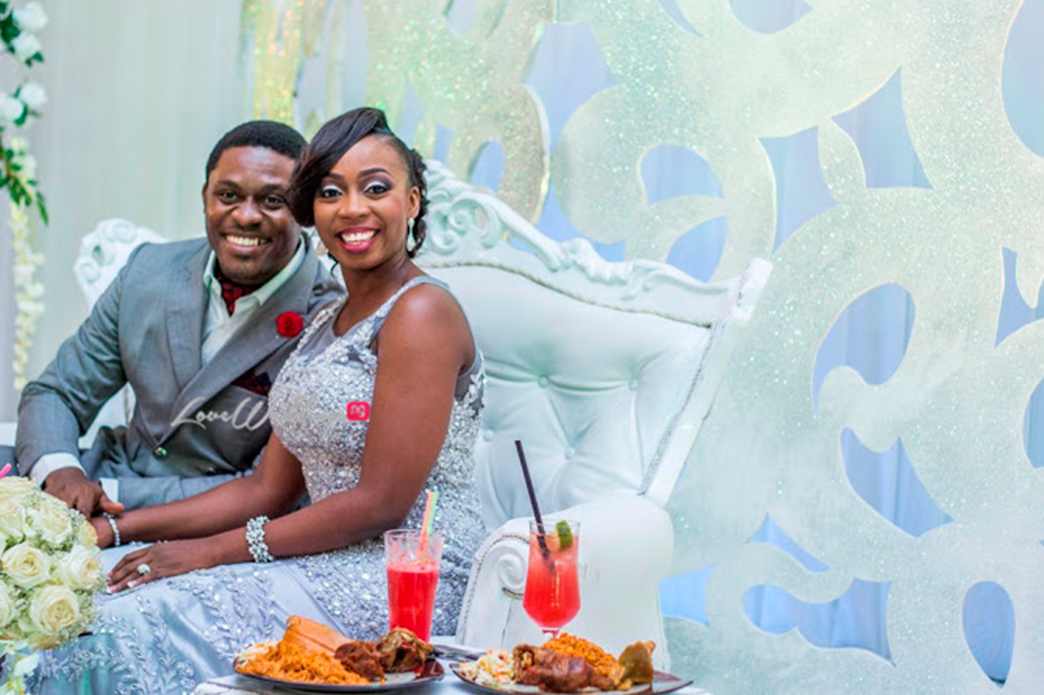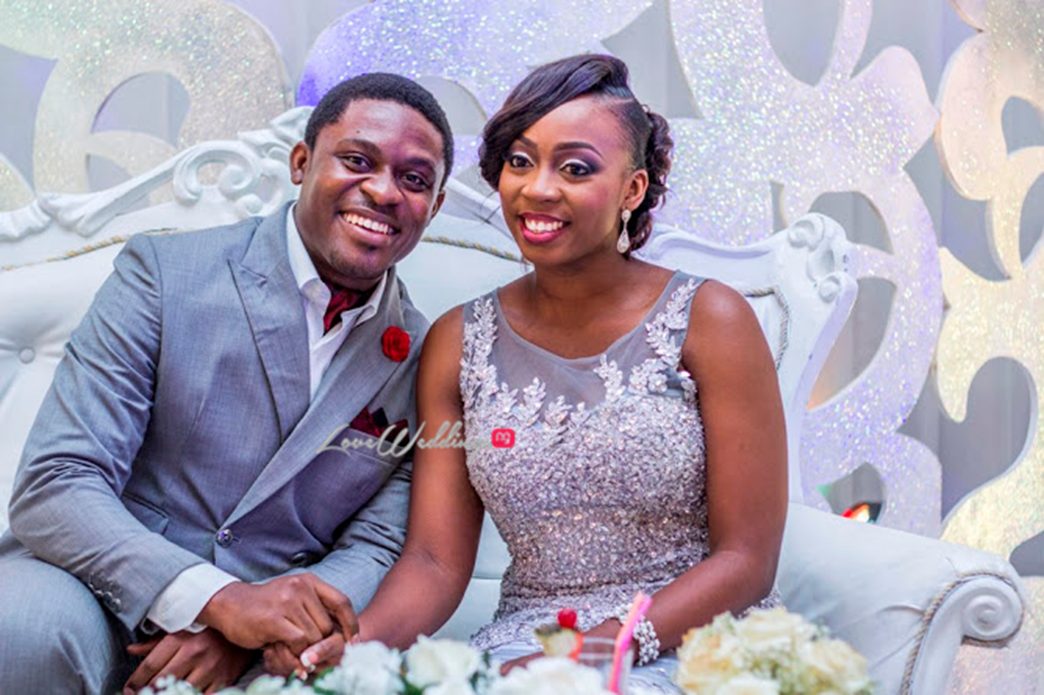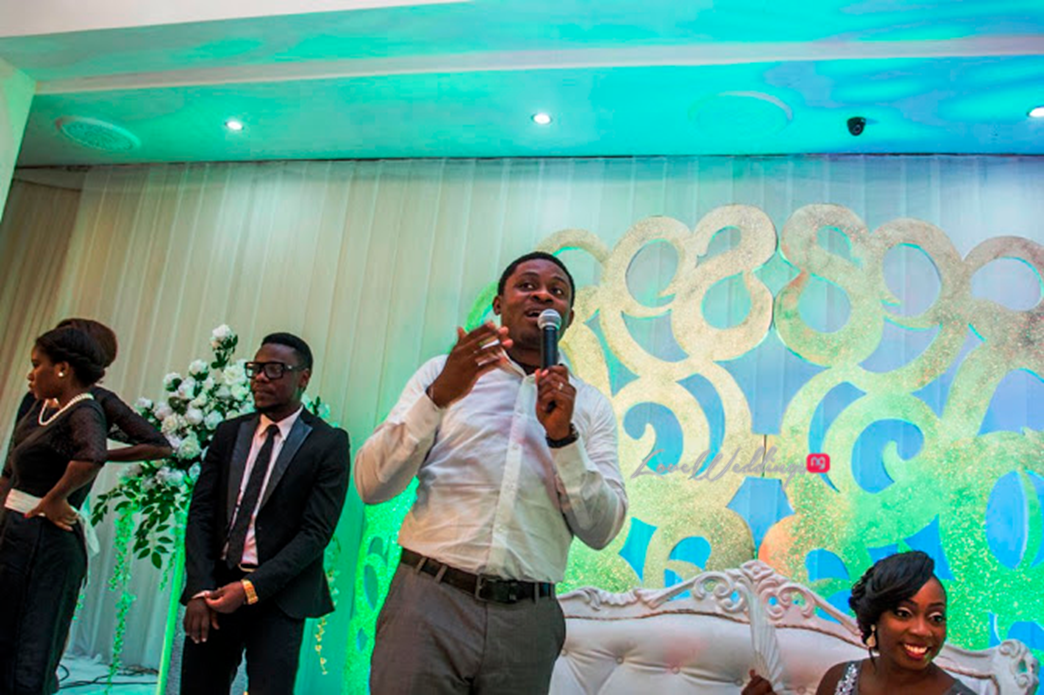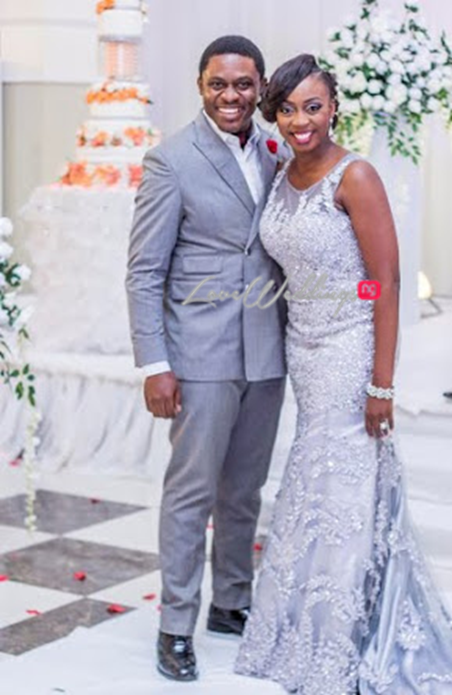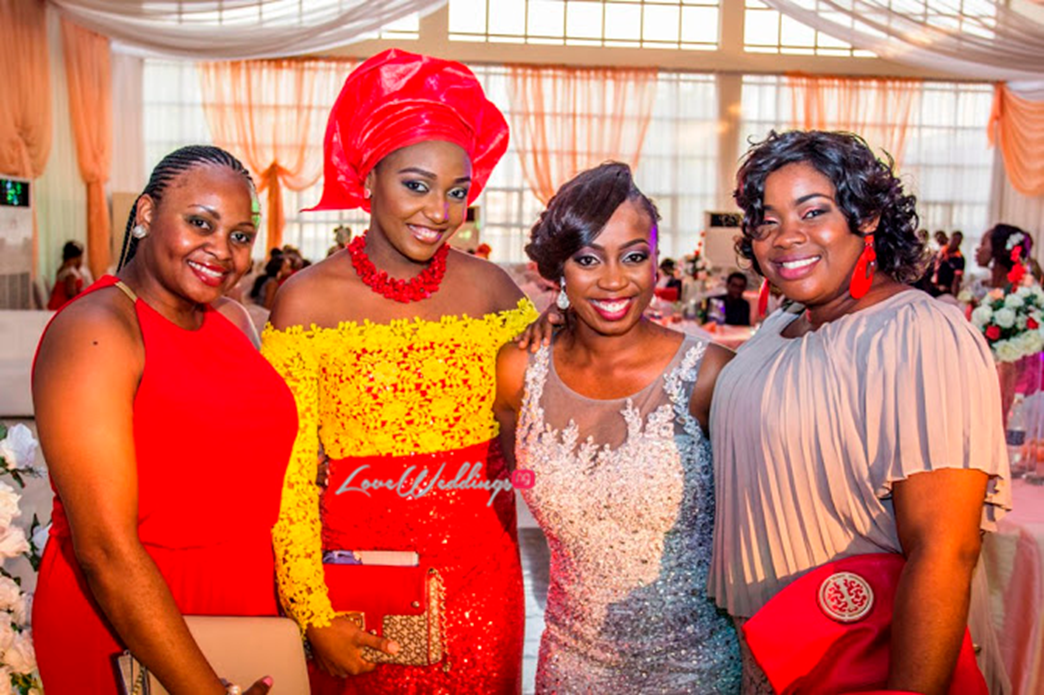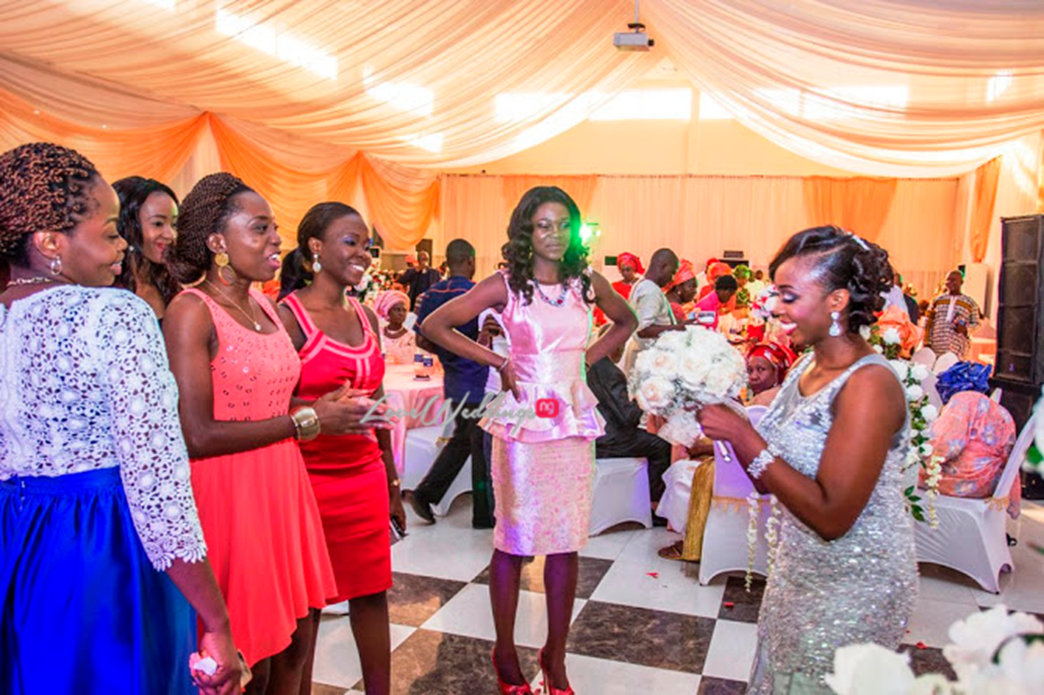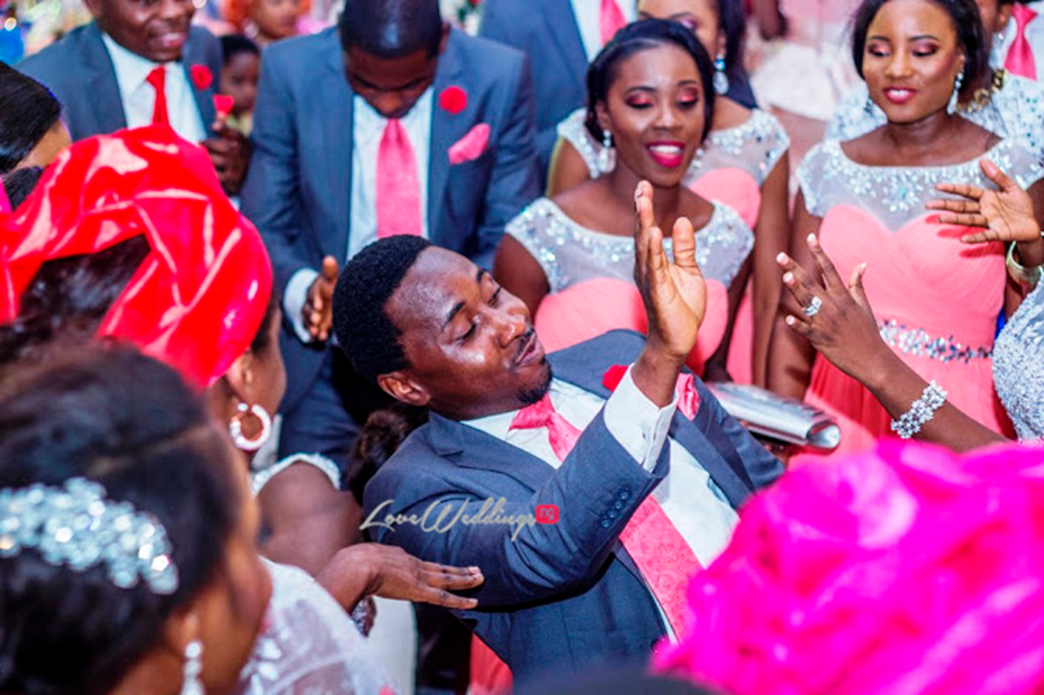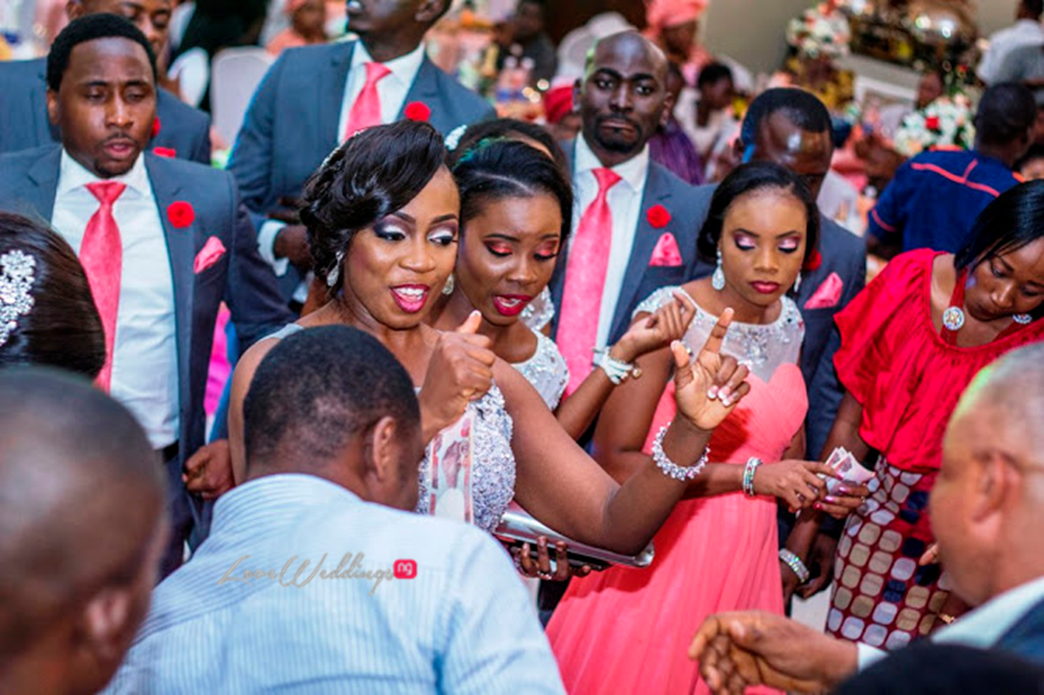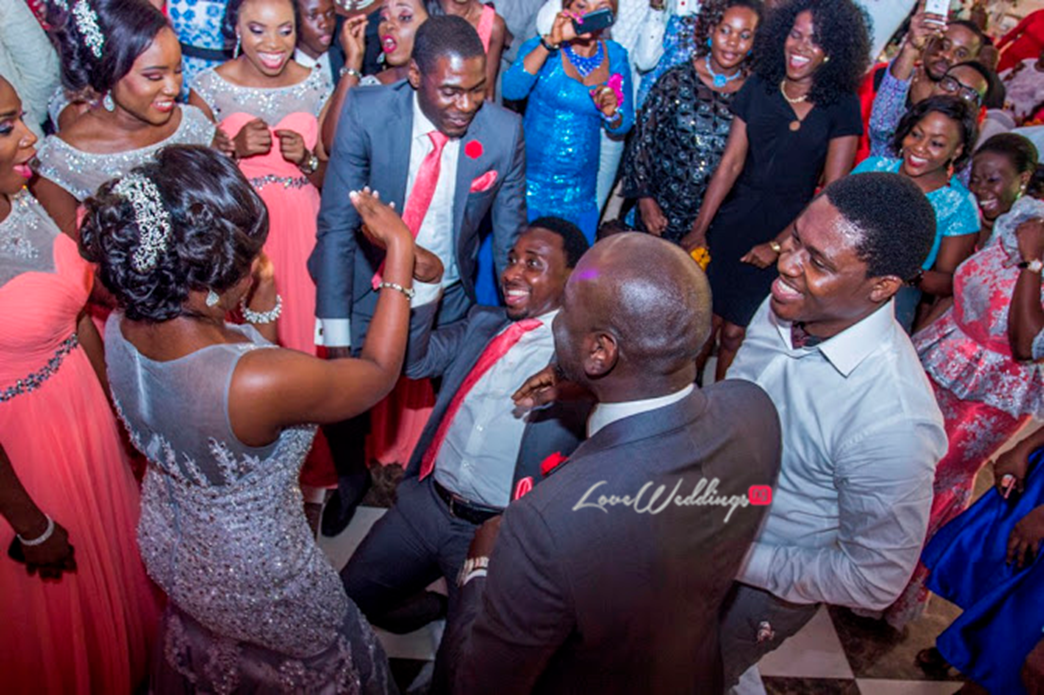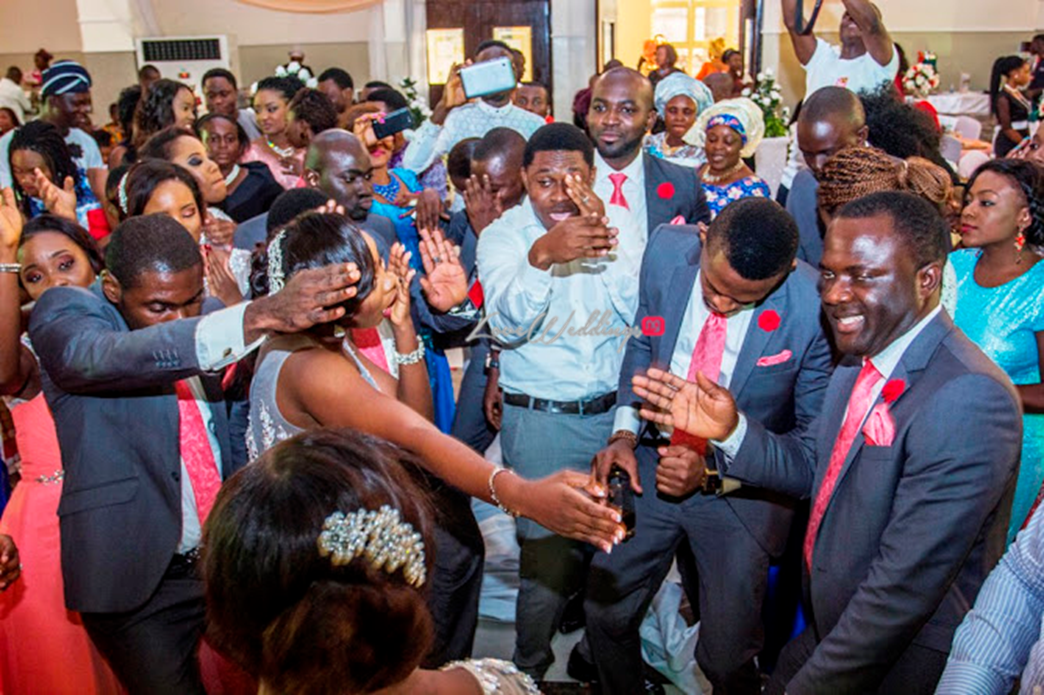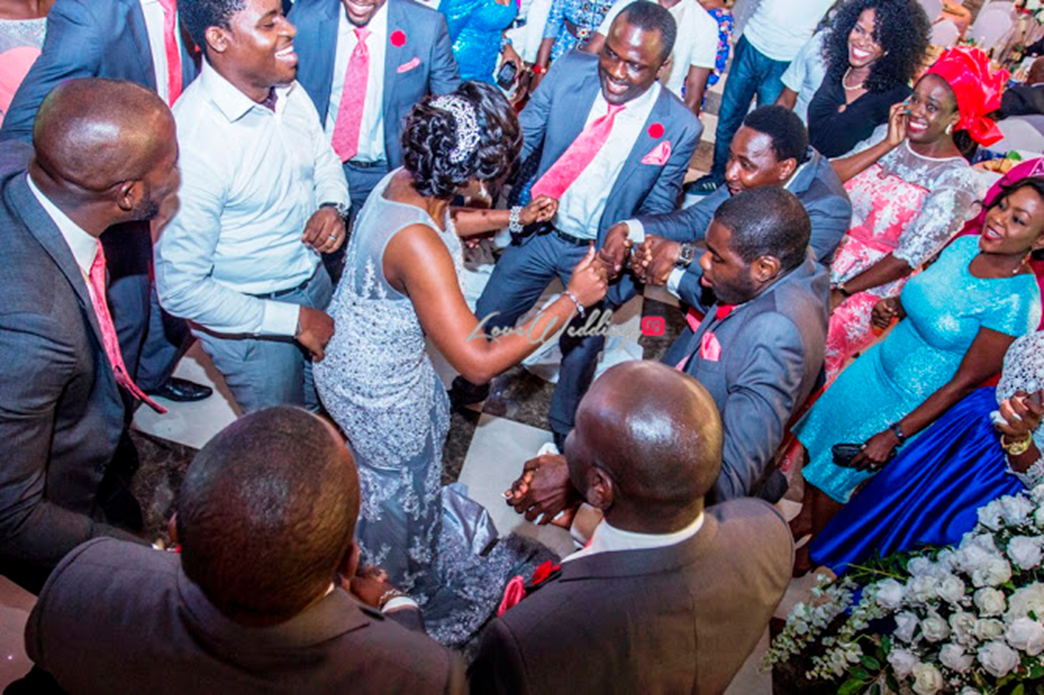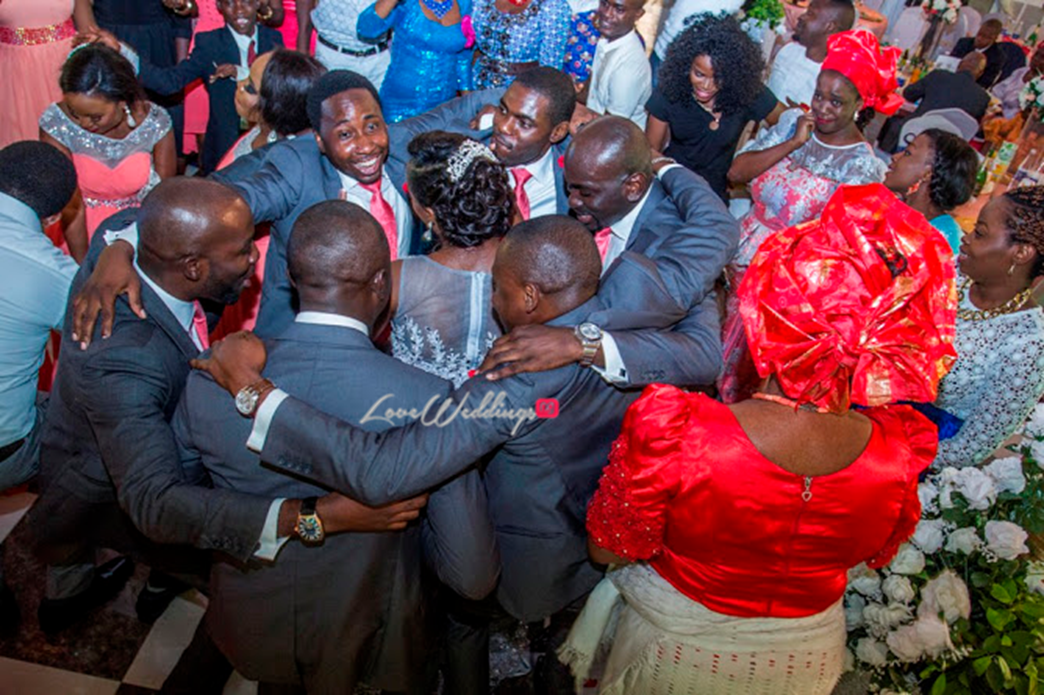 Traditional Wedding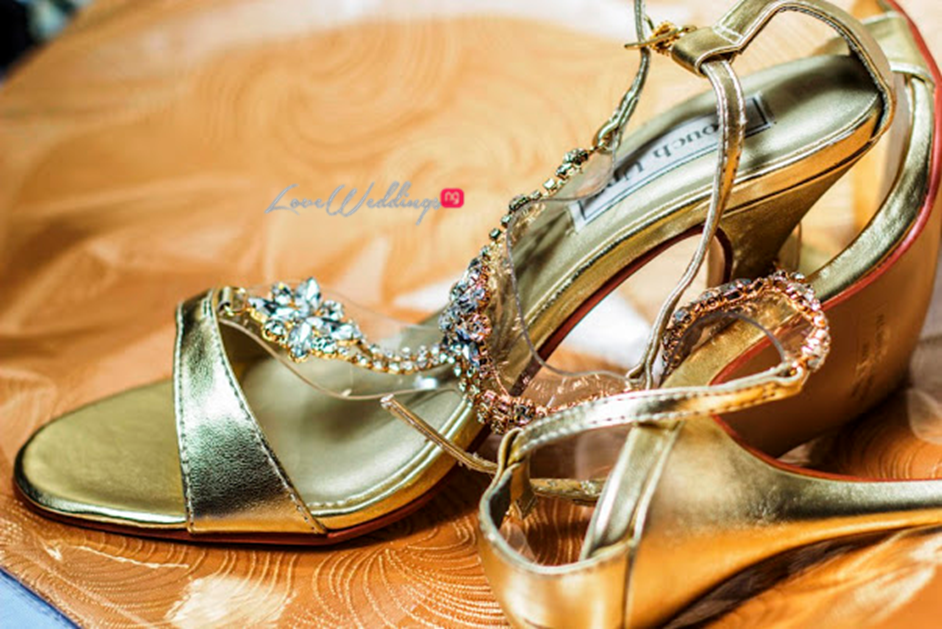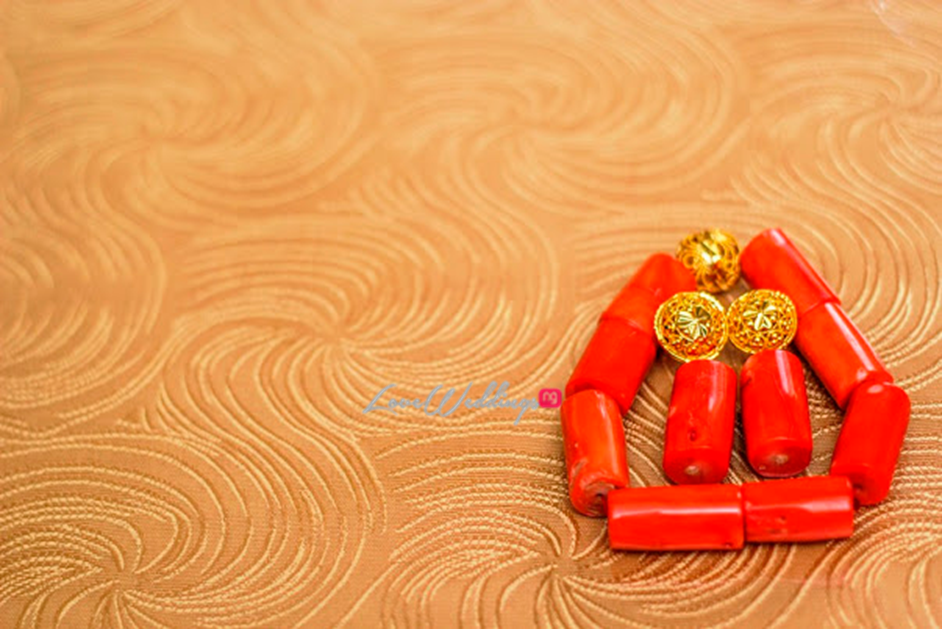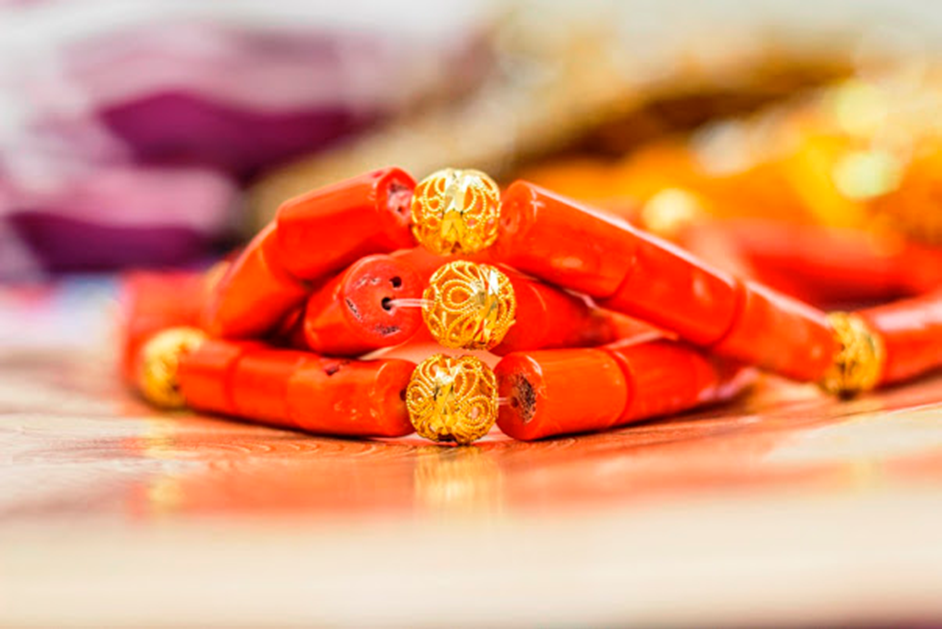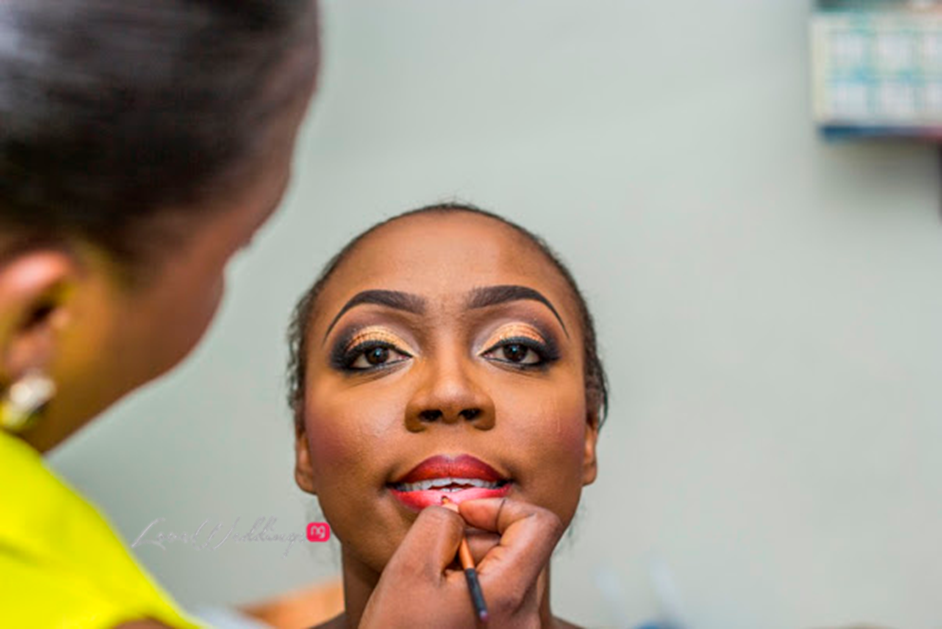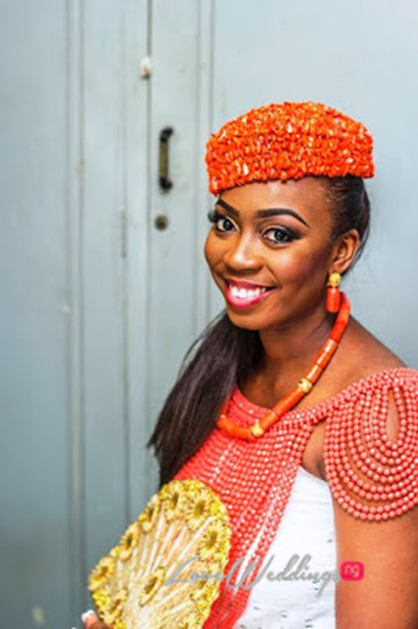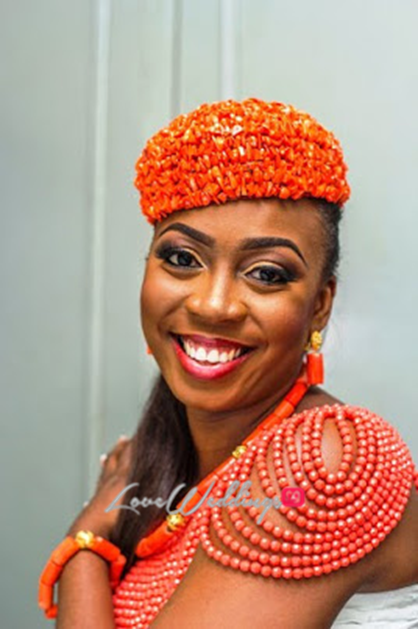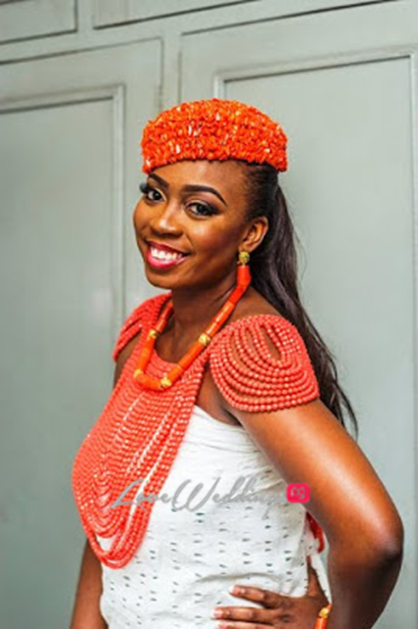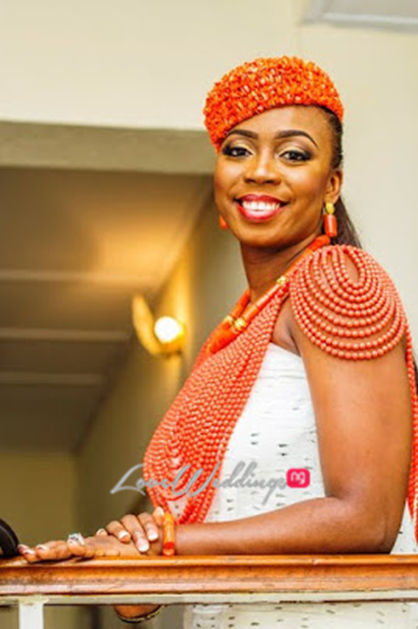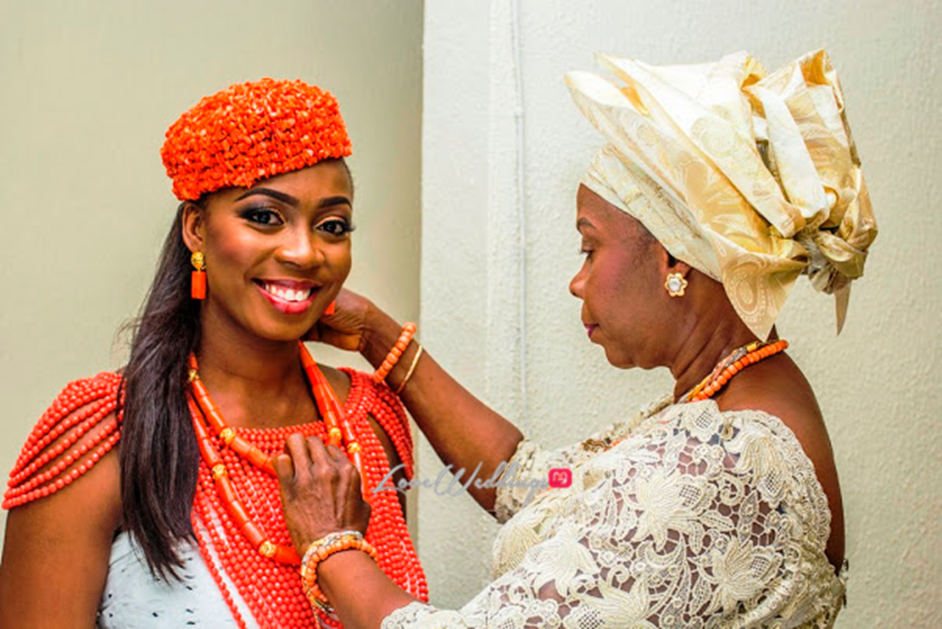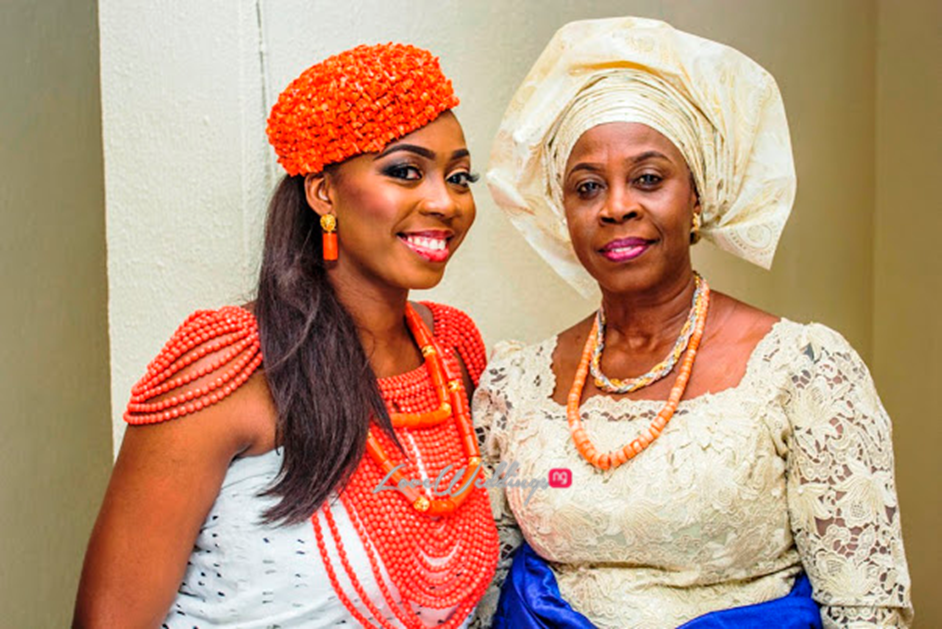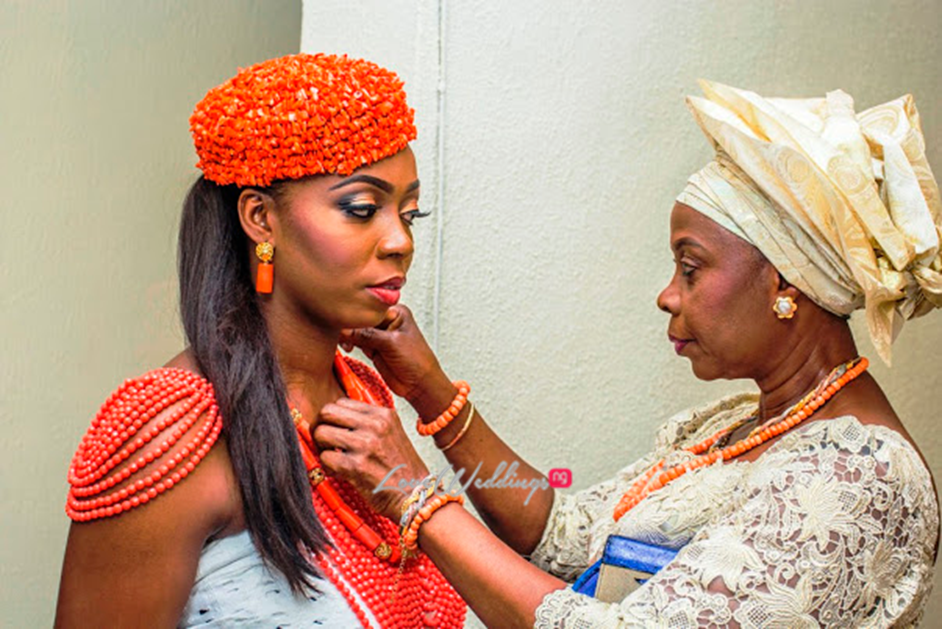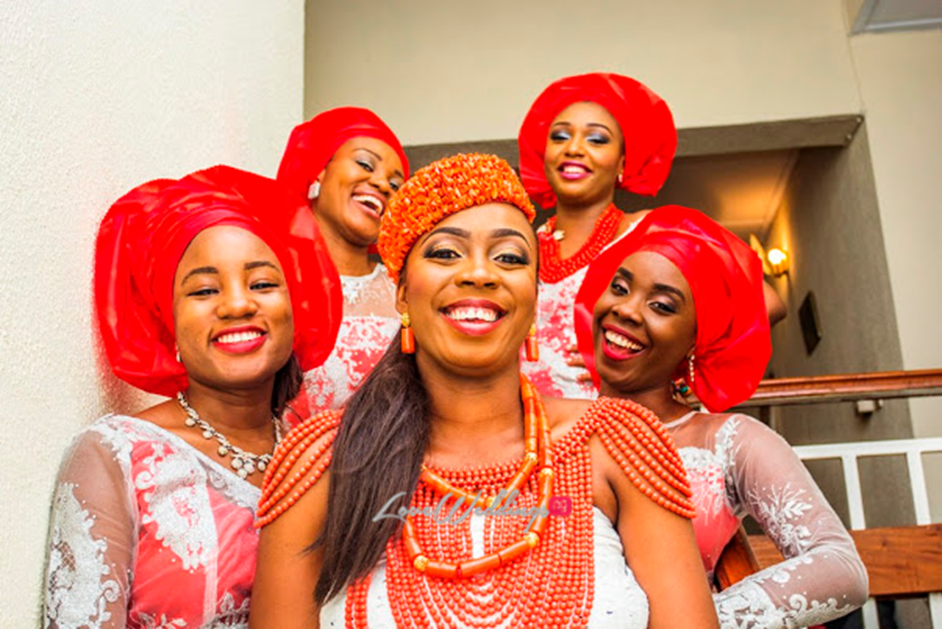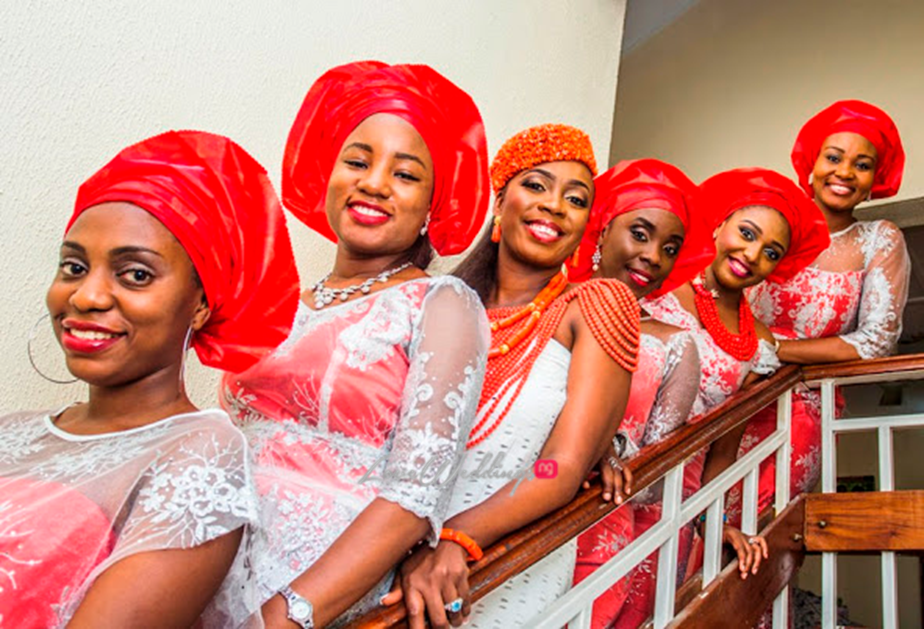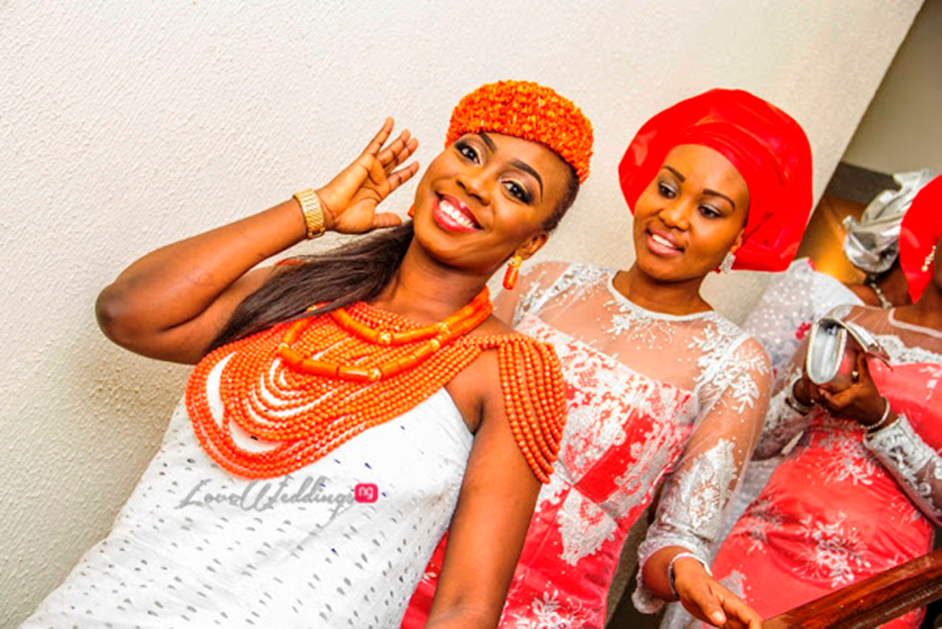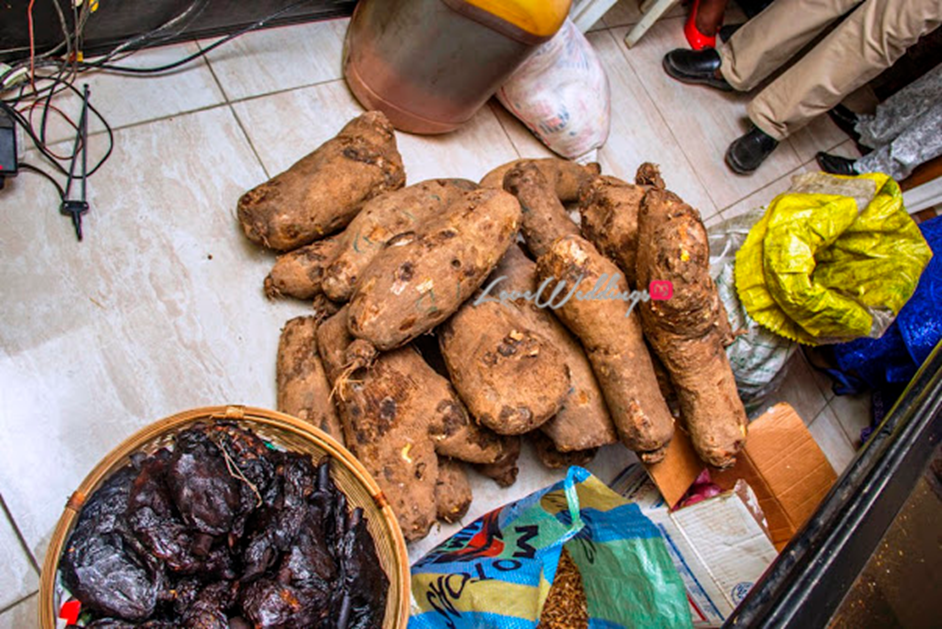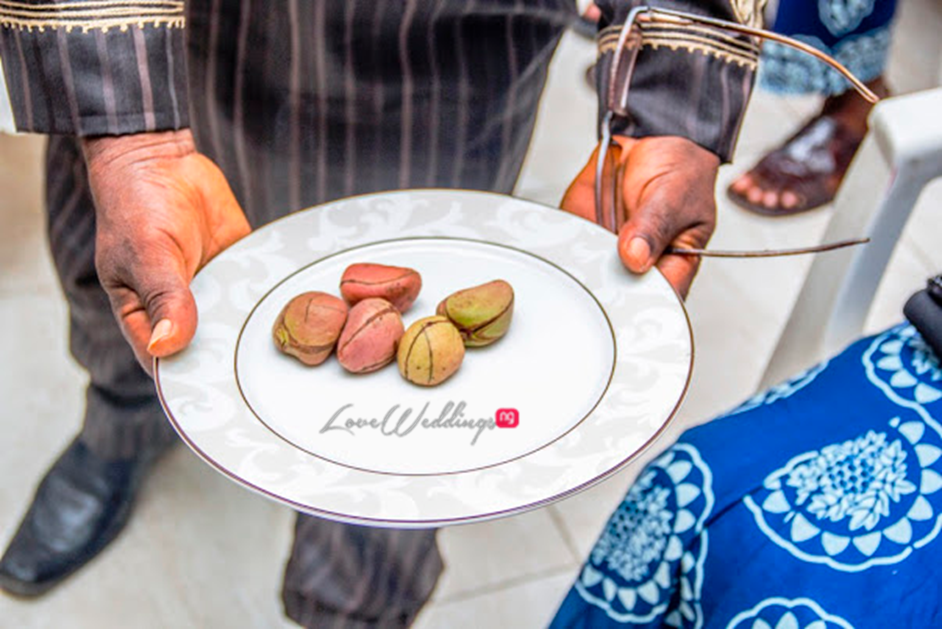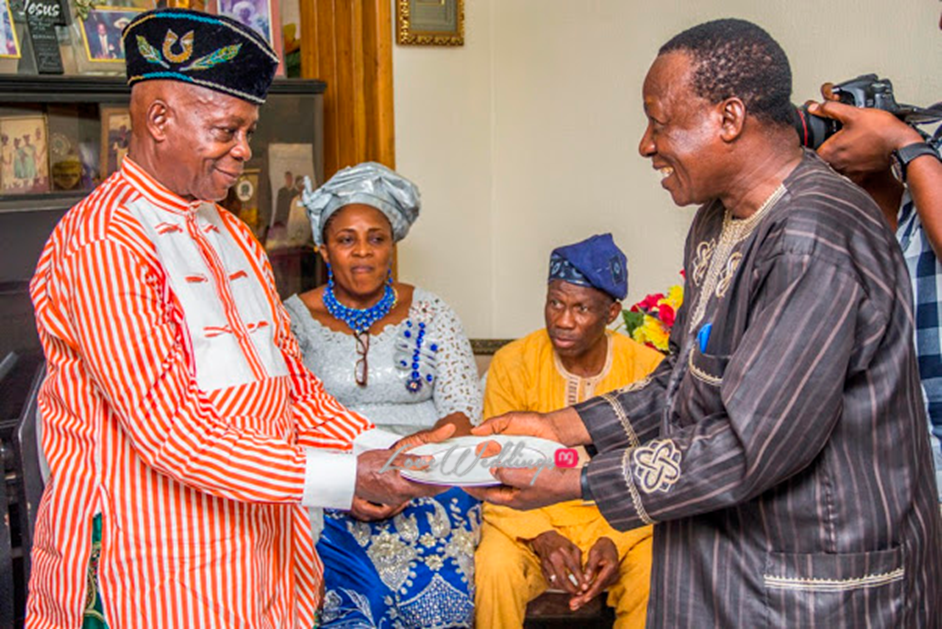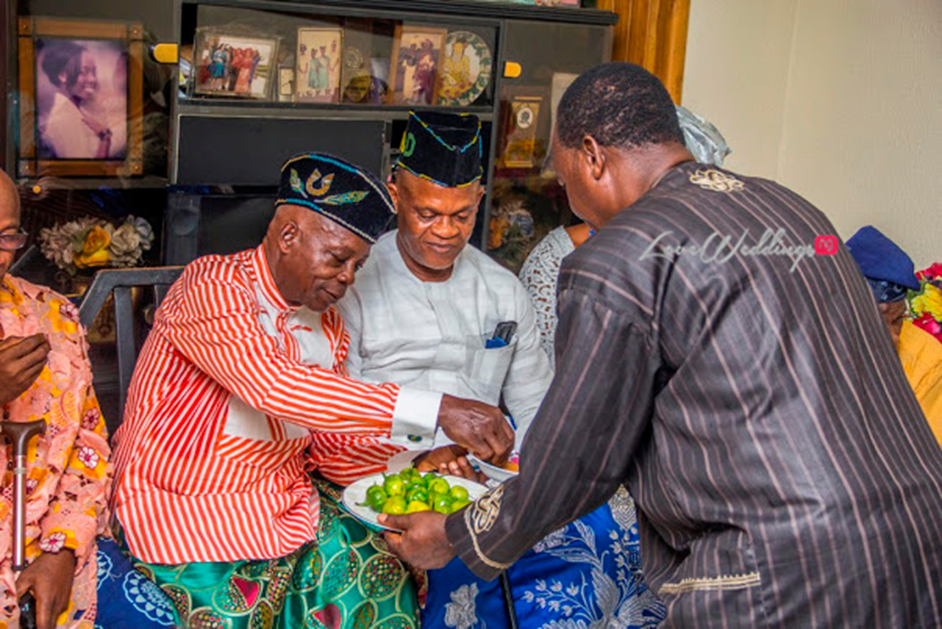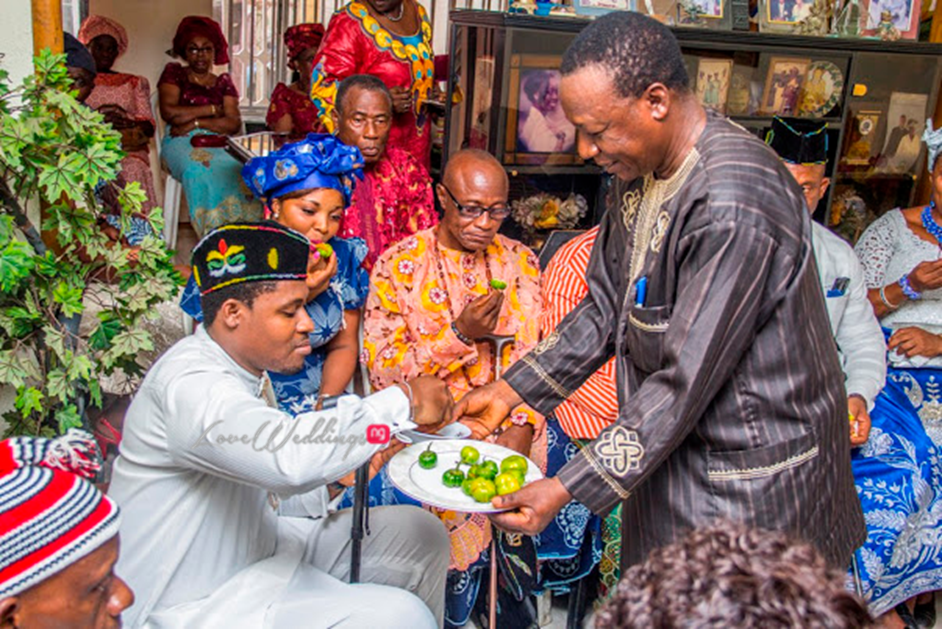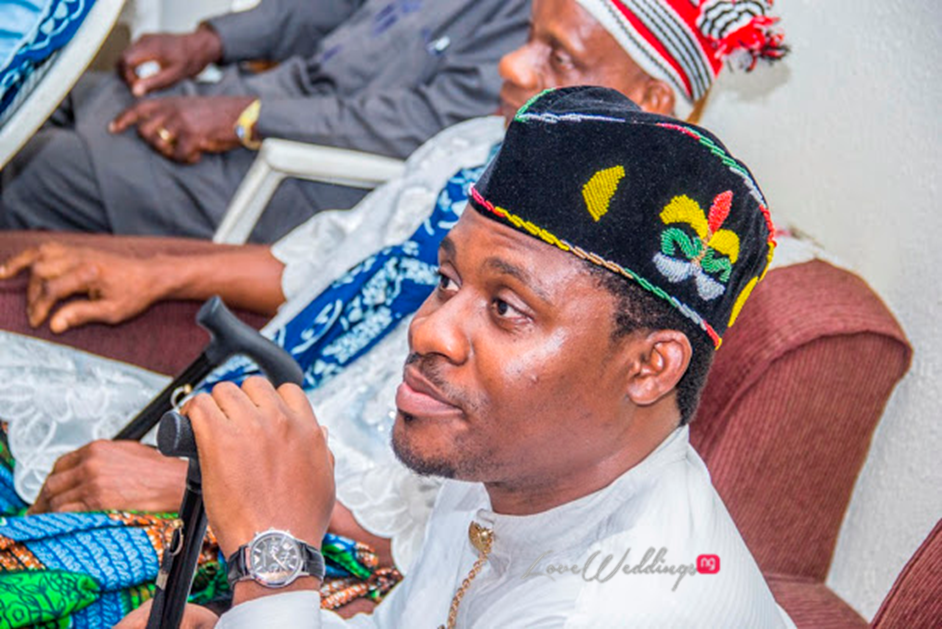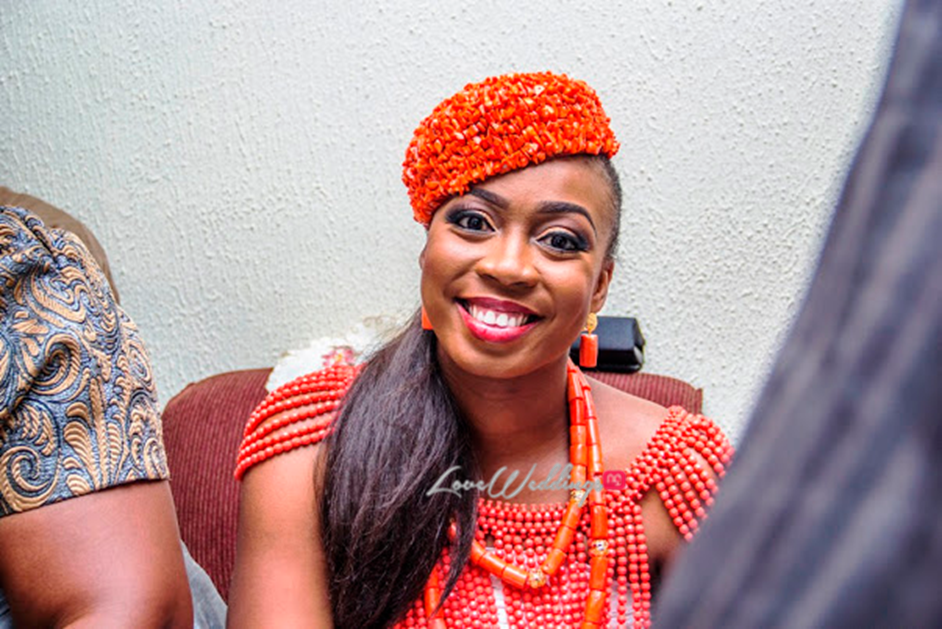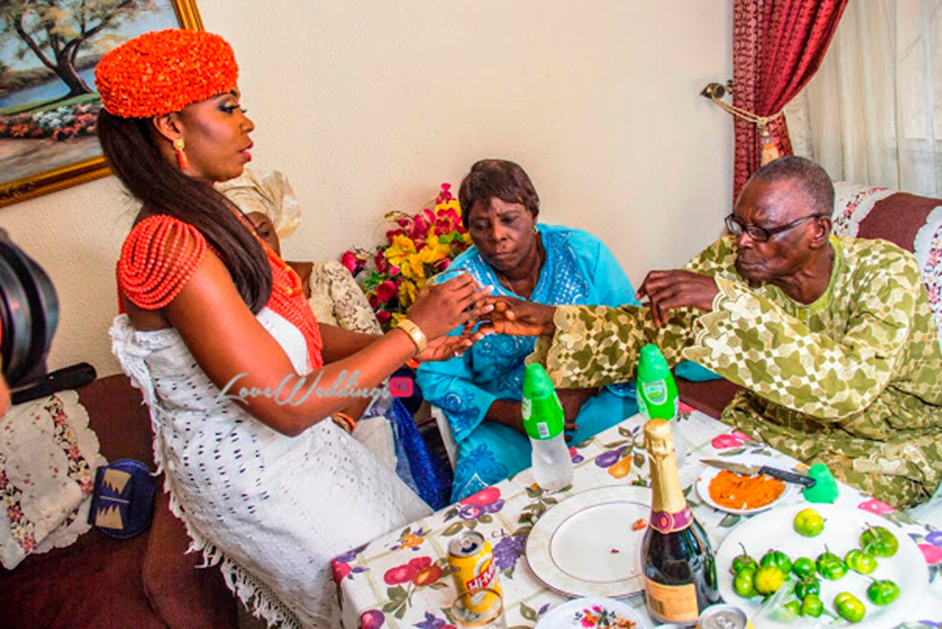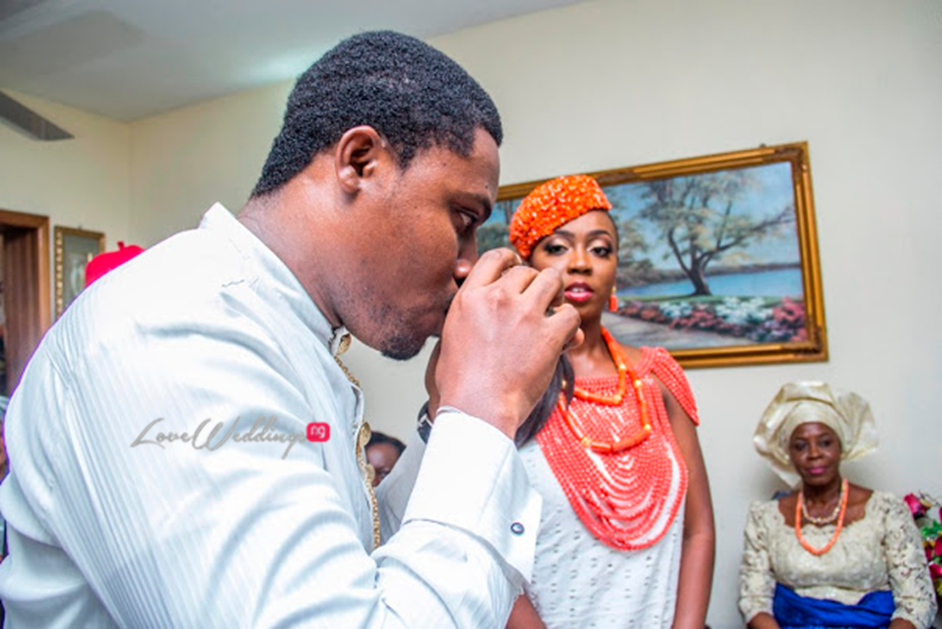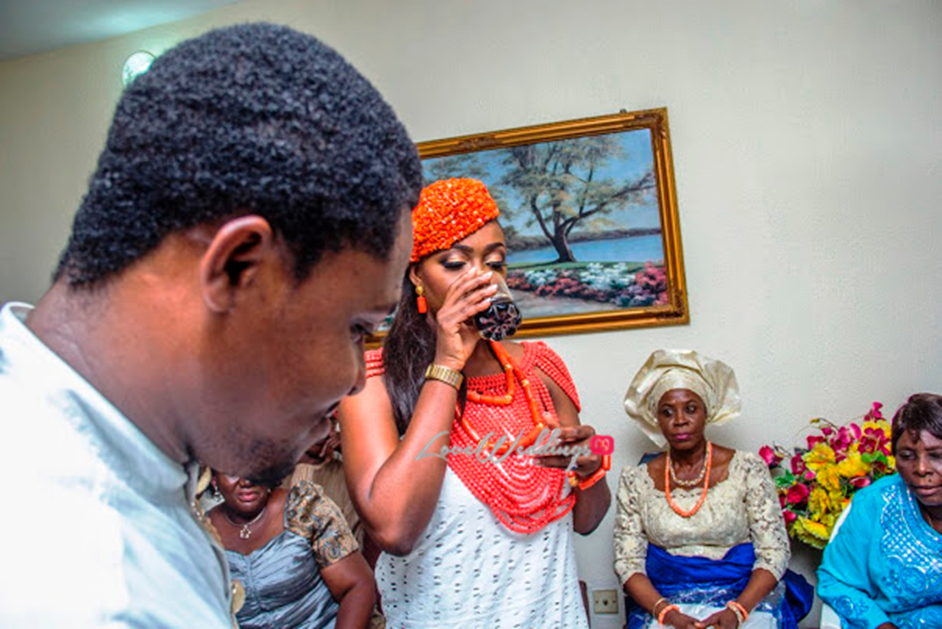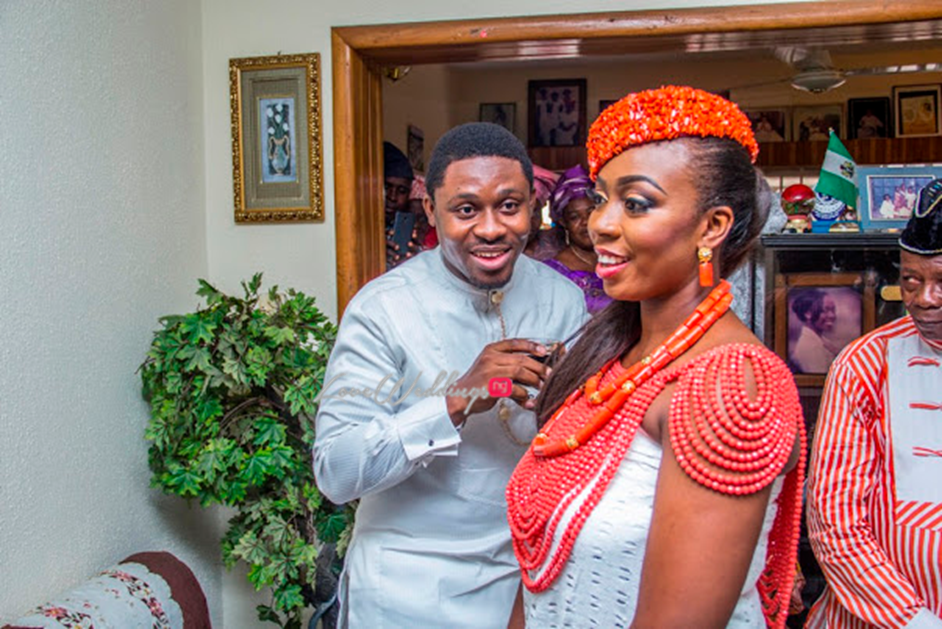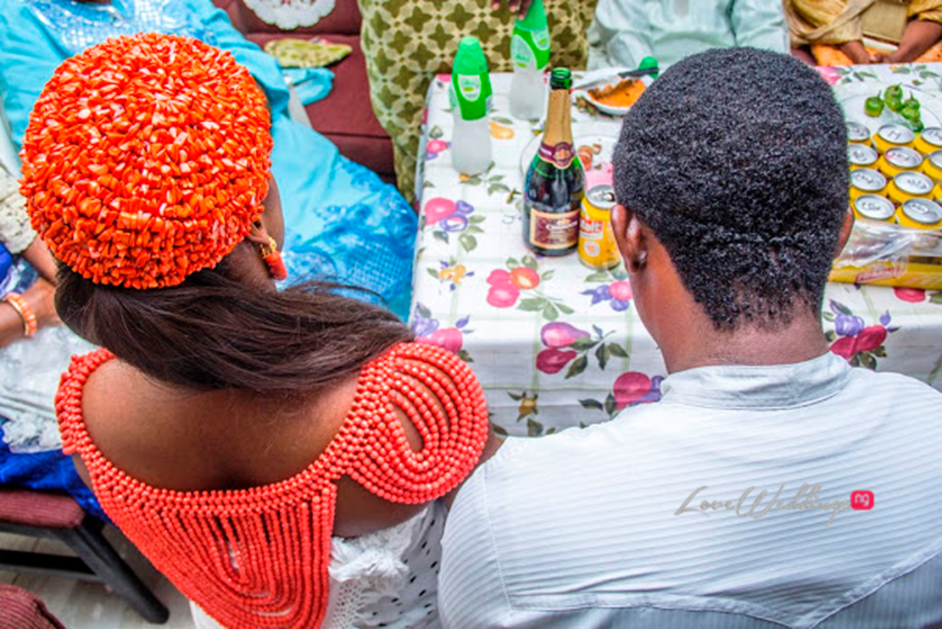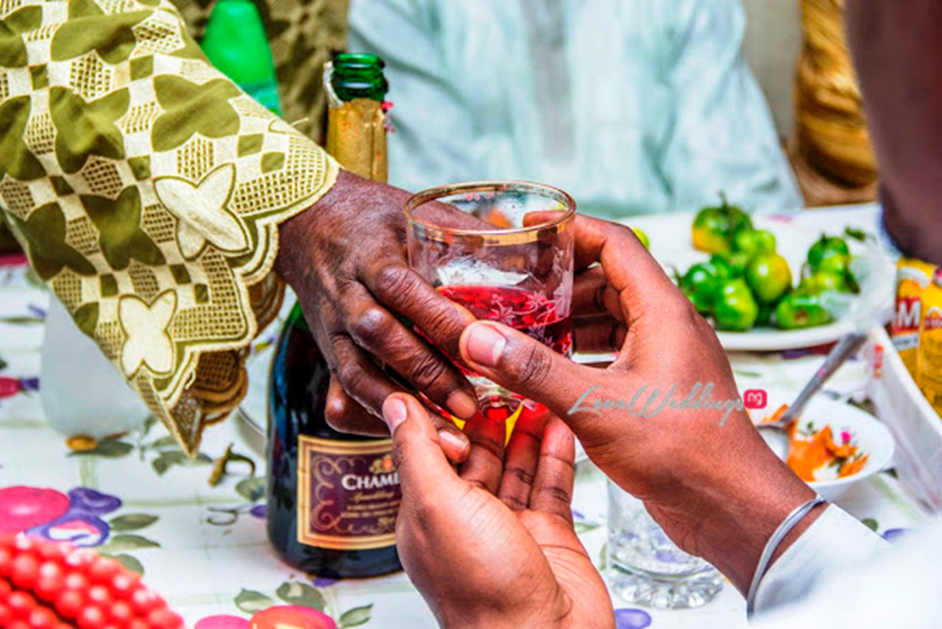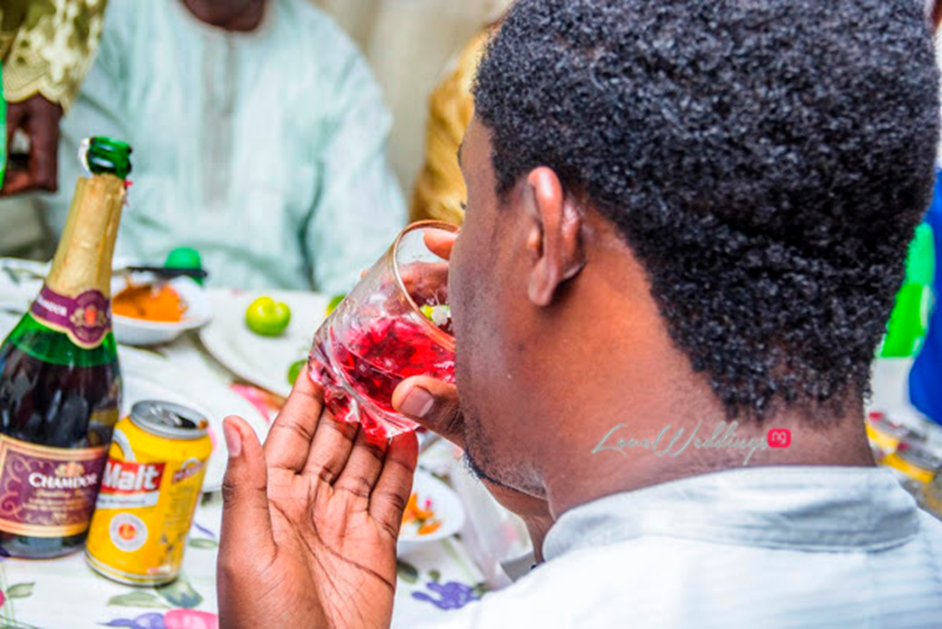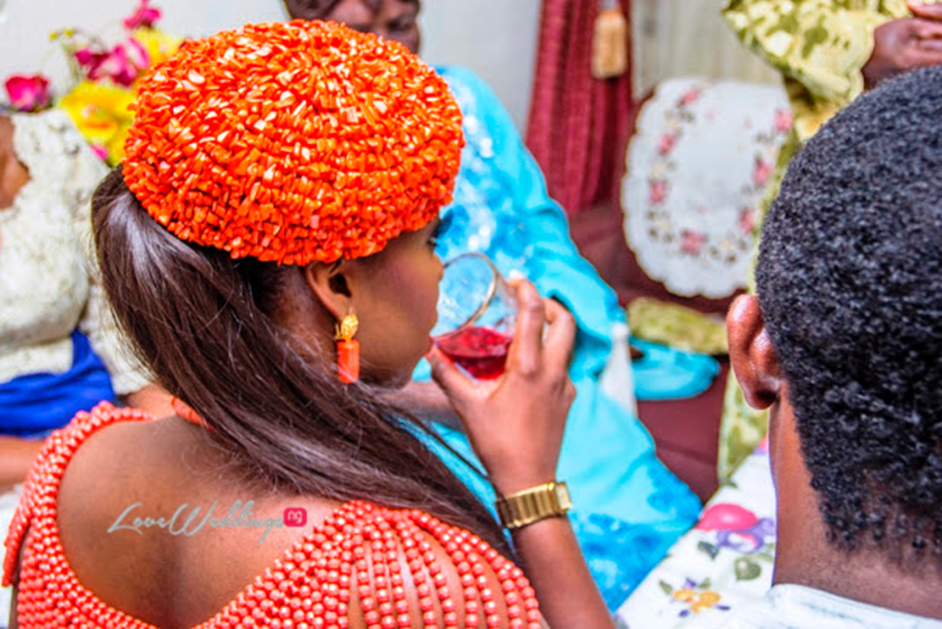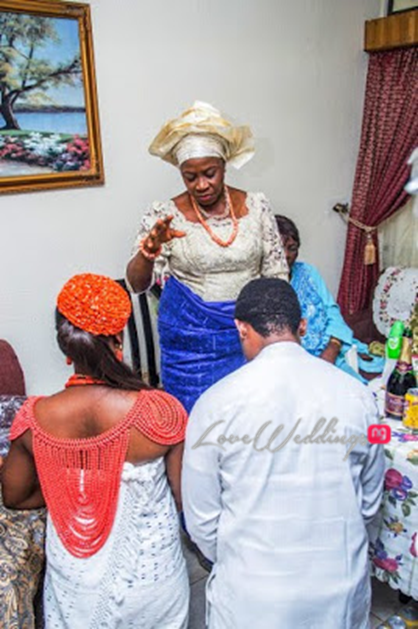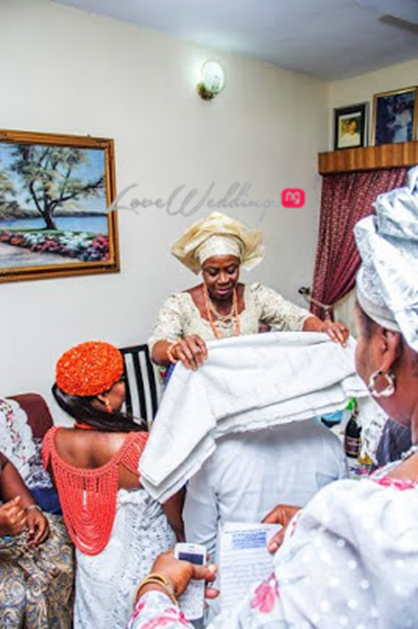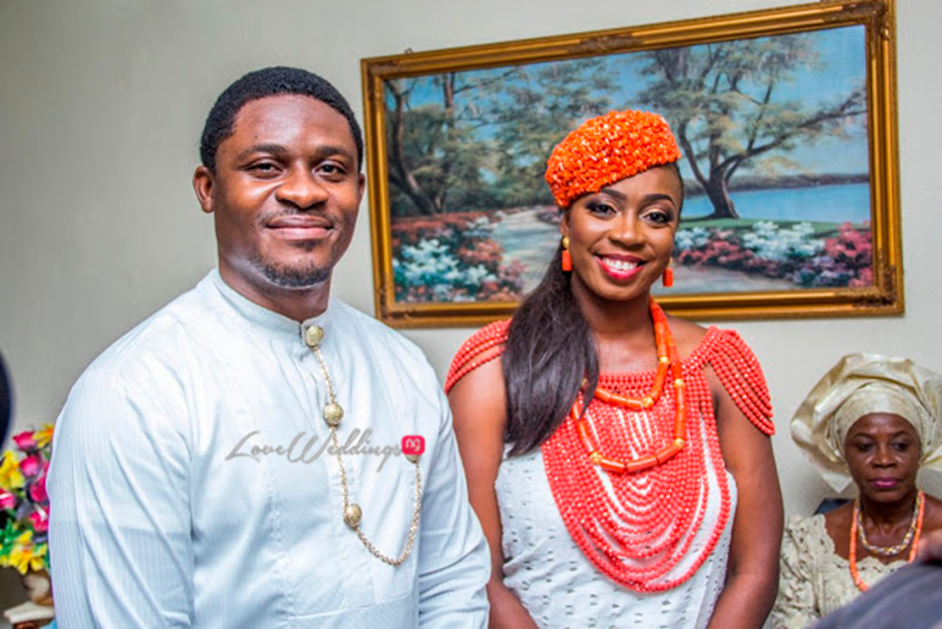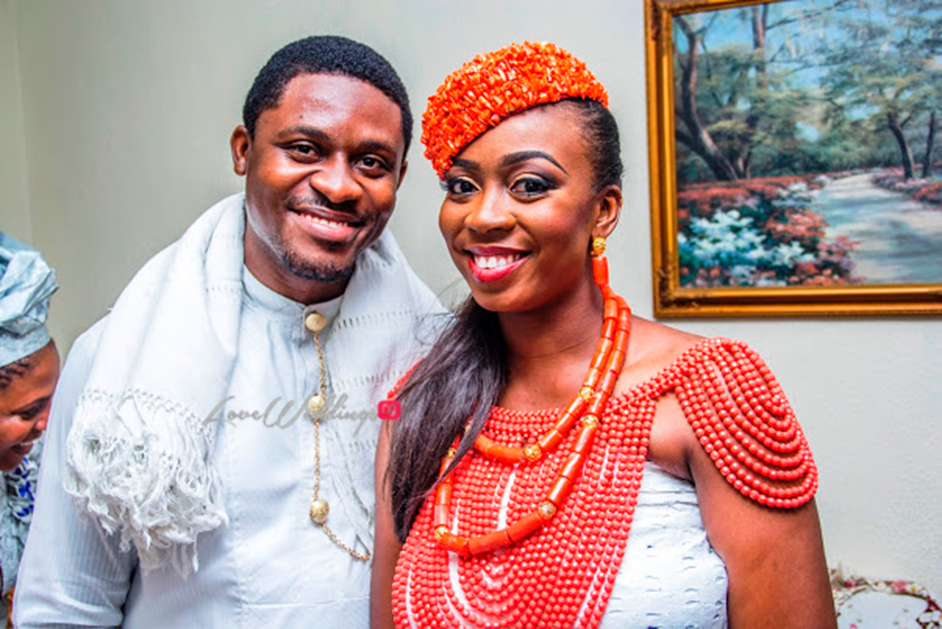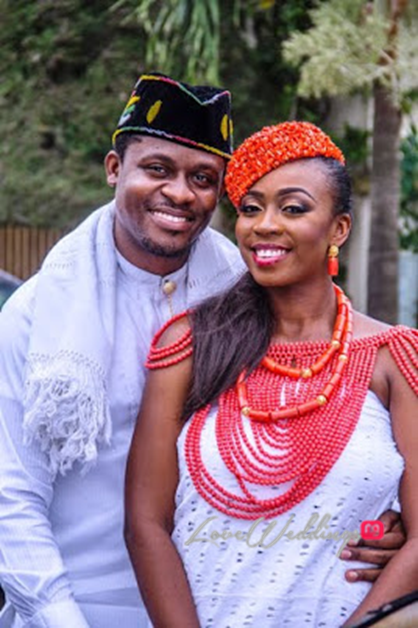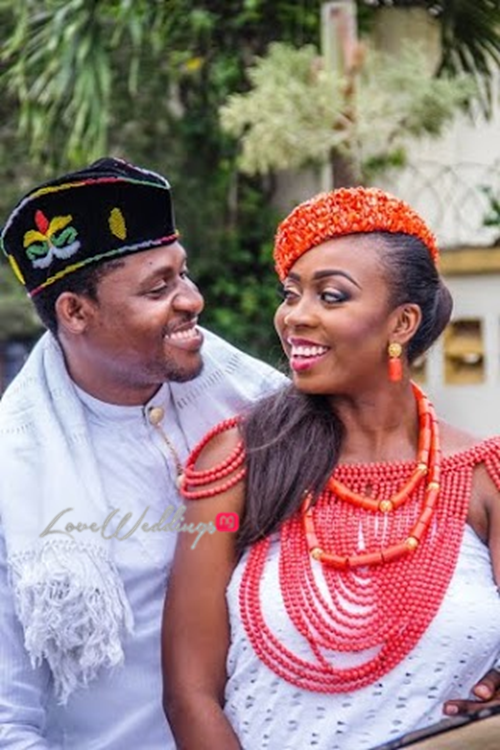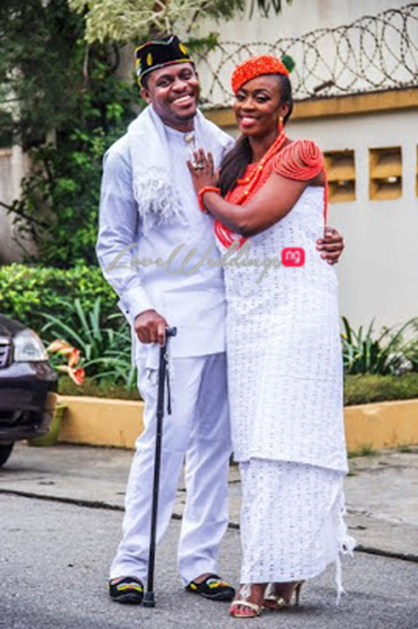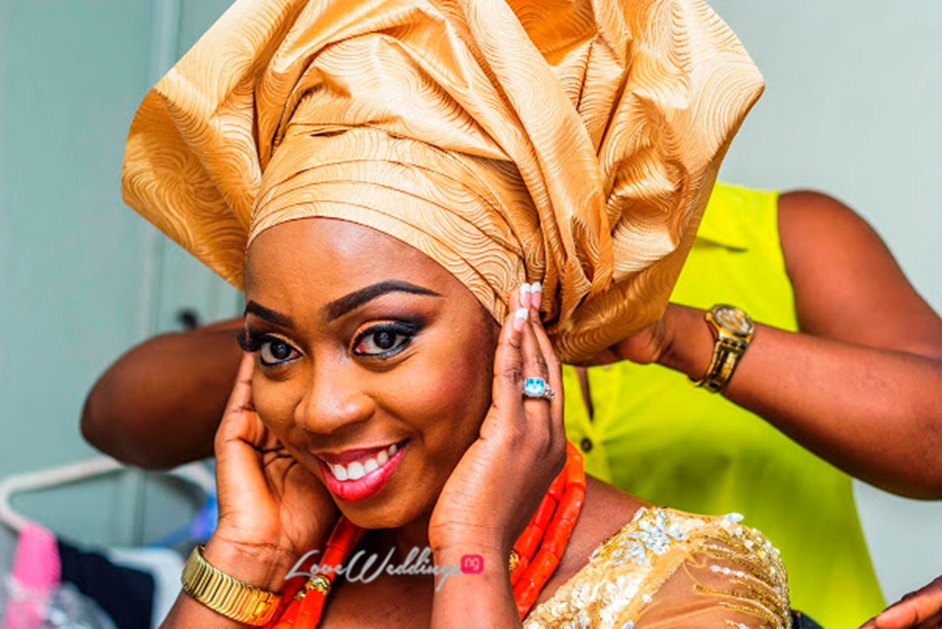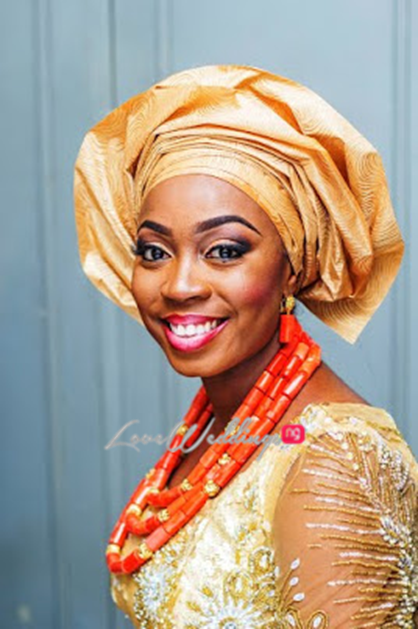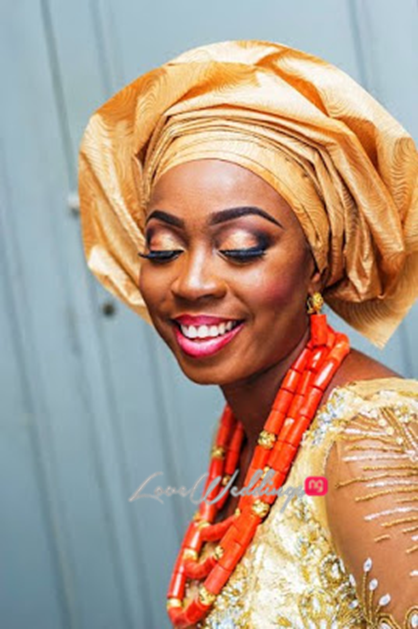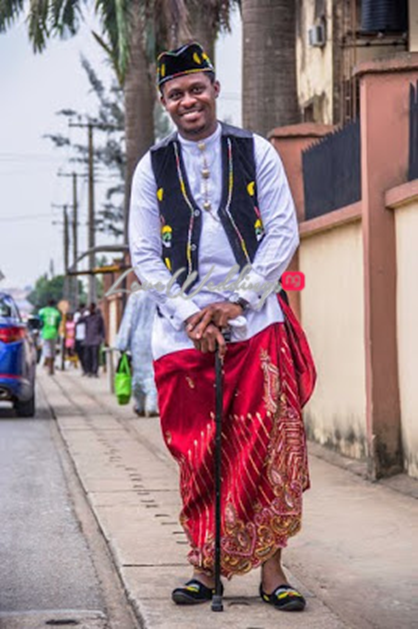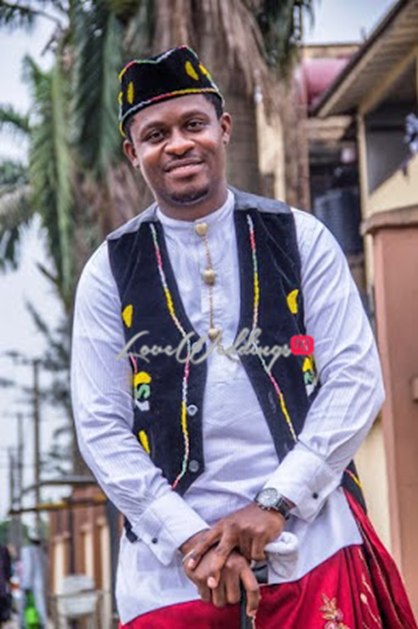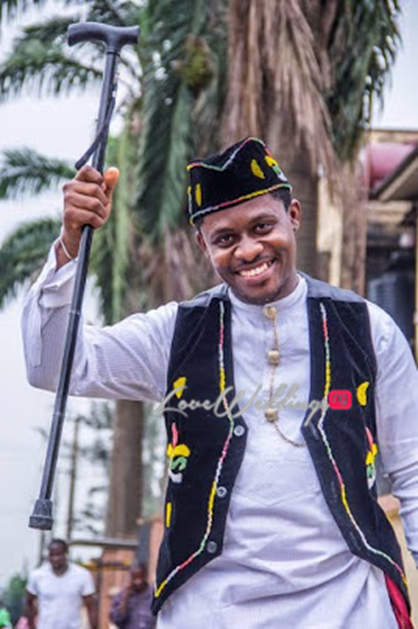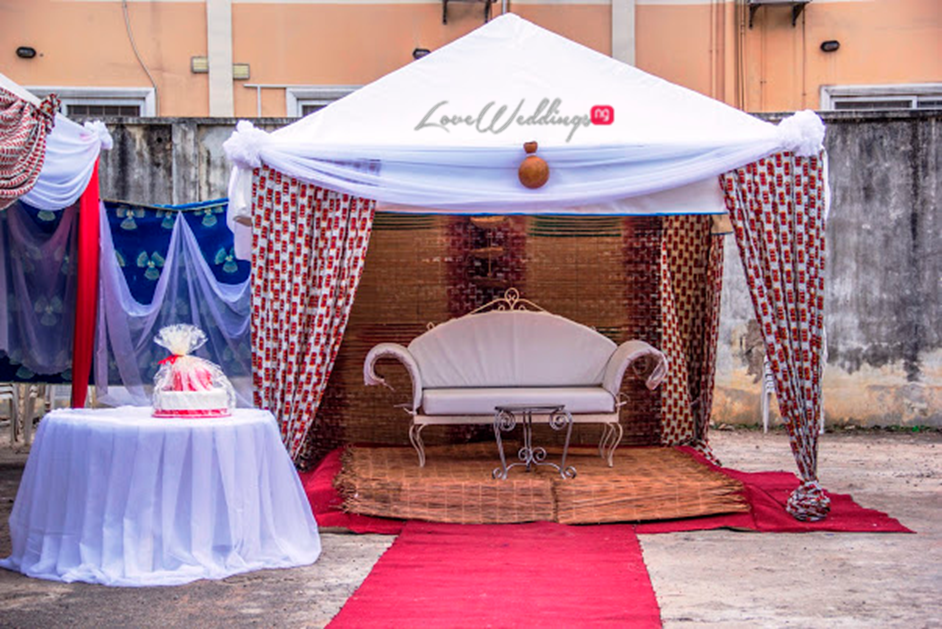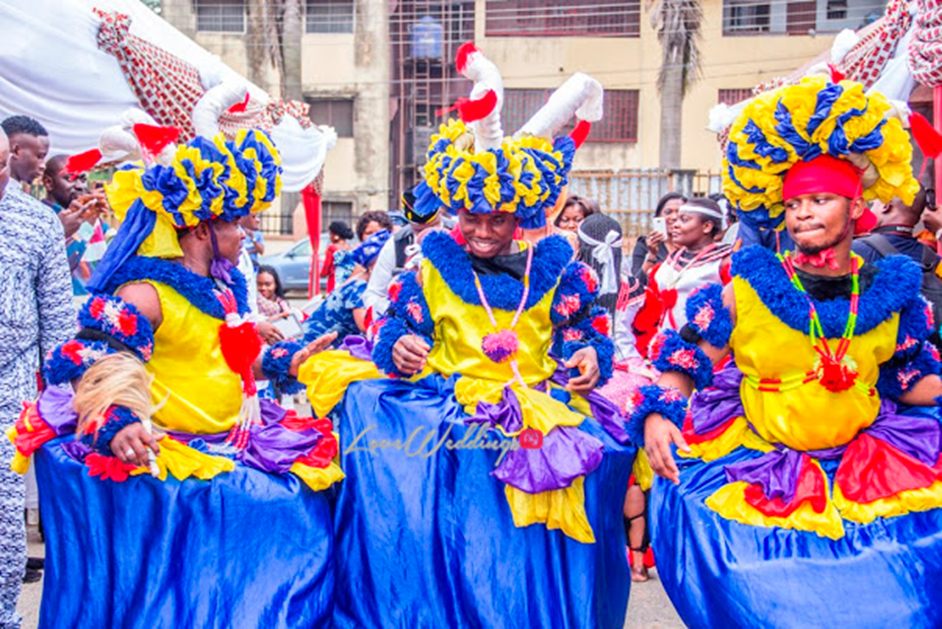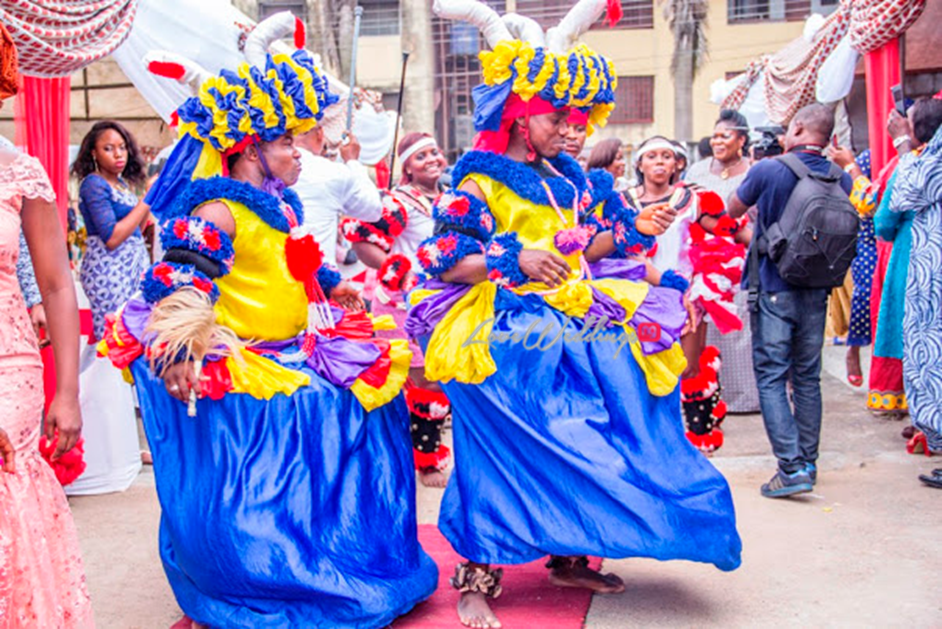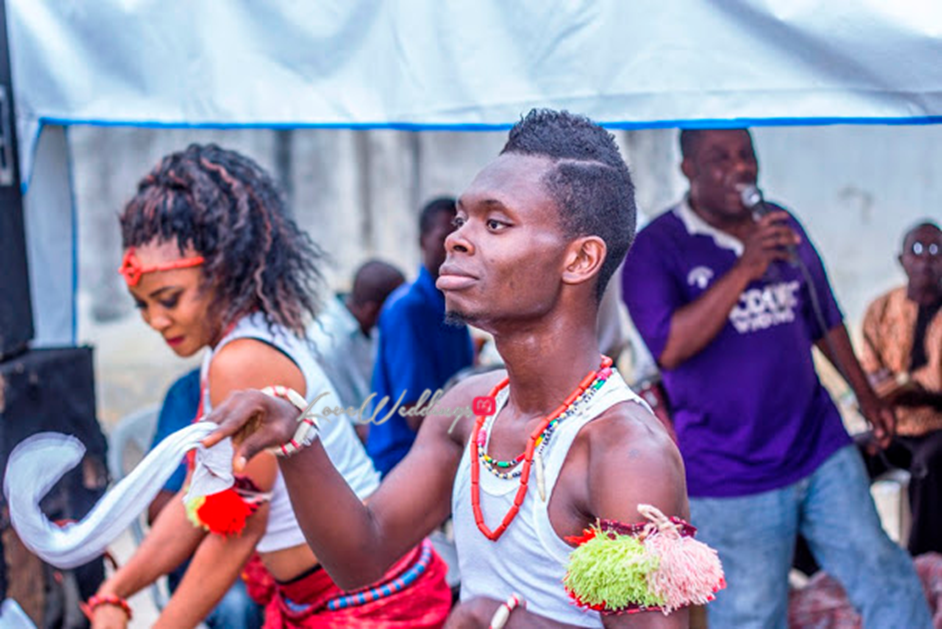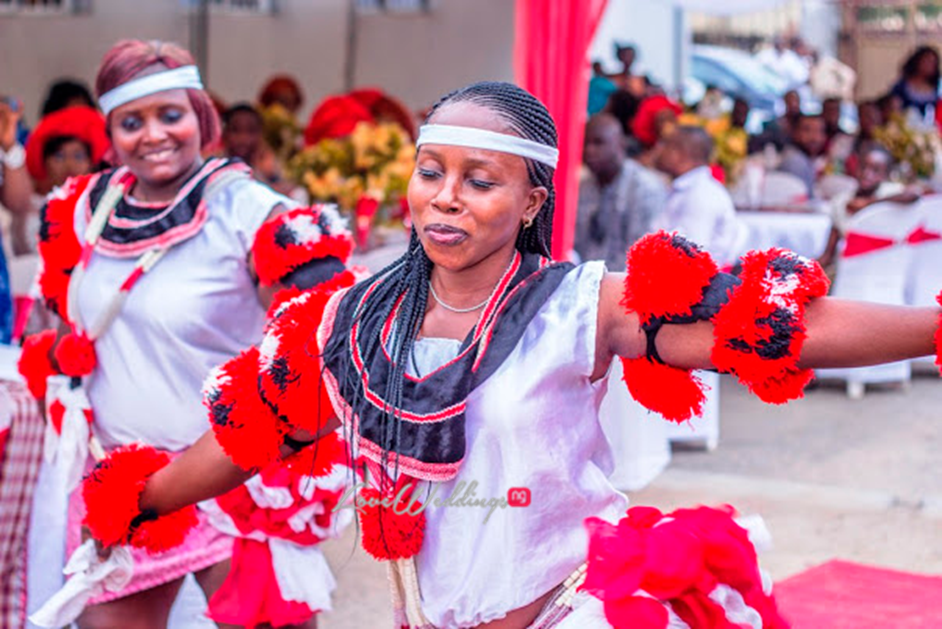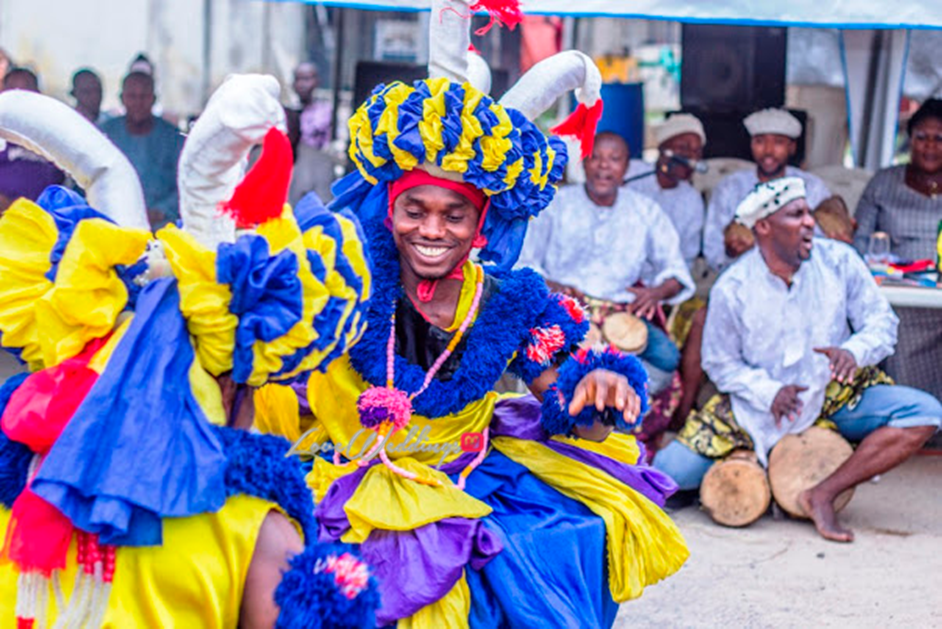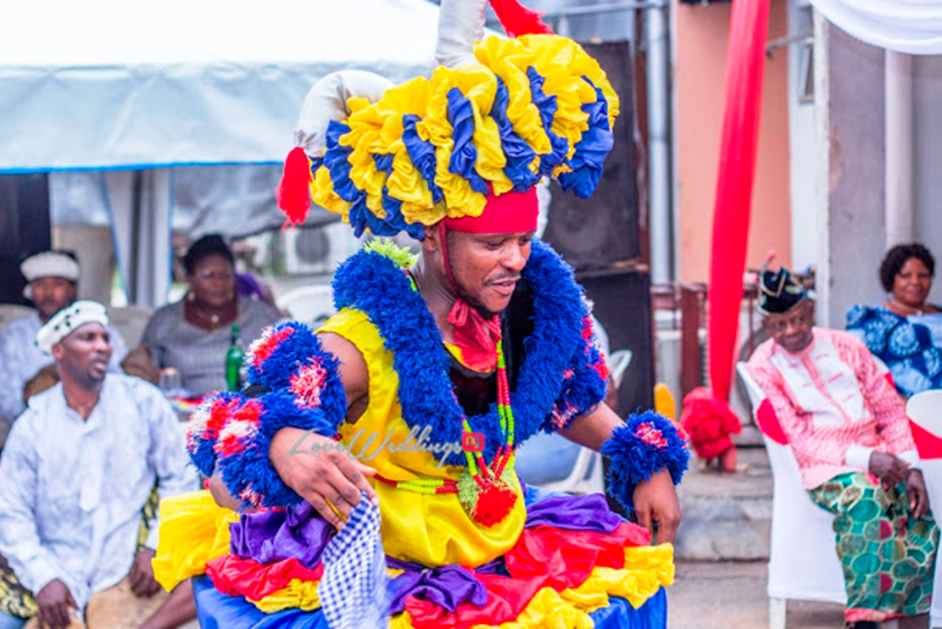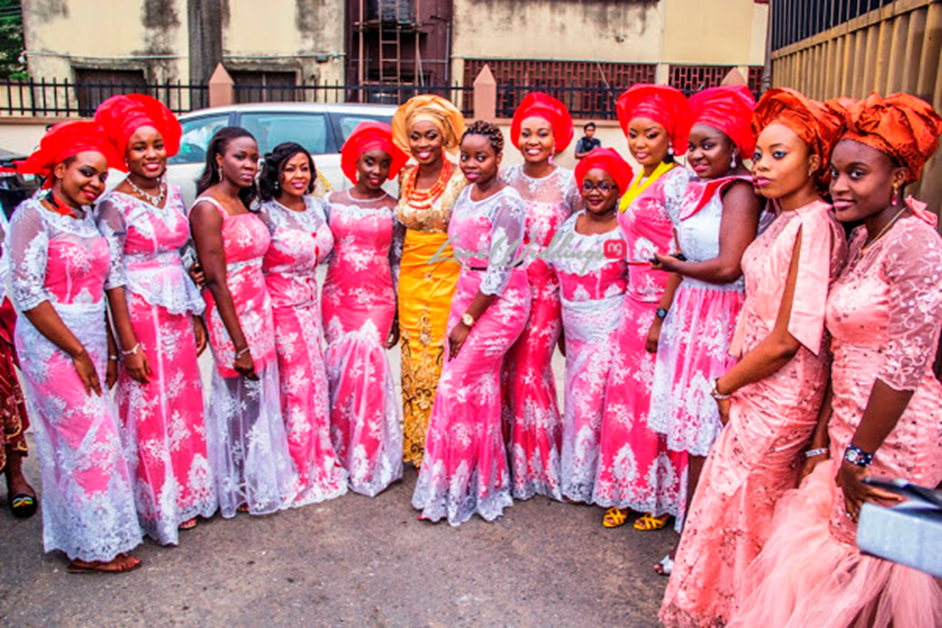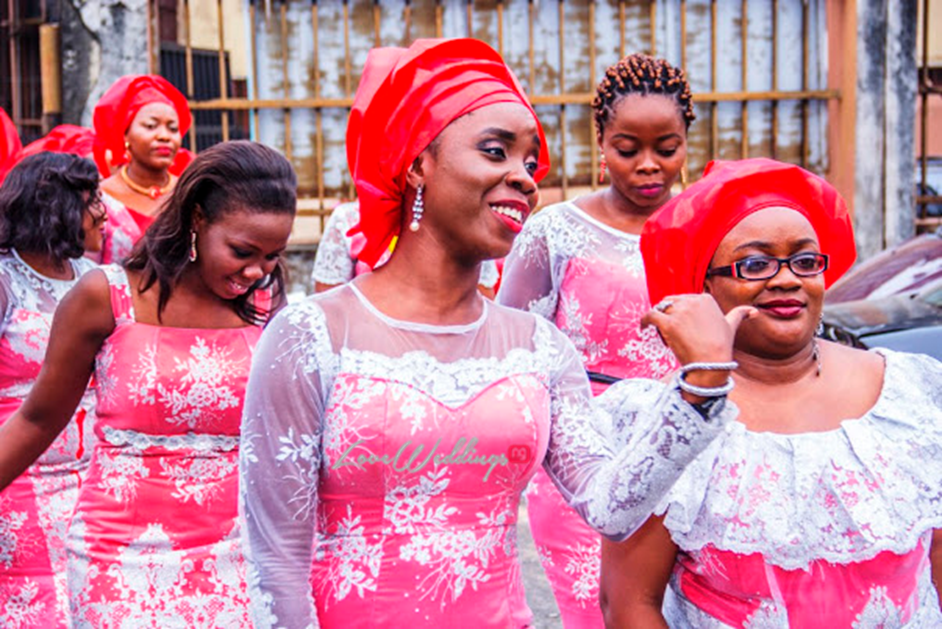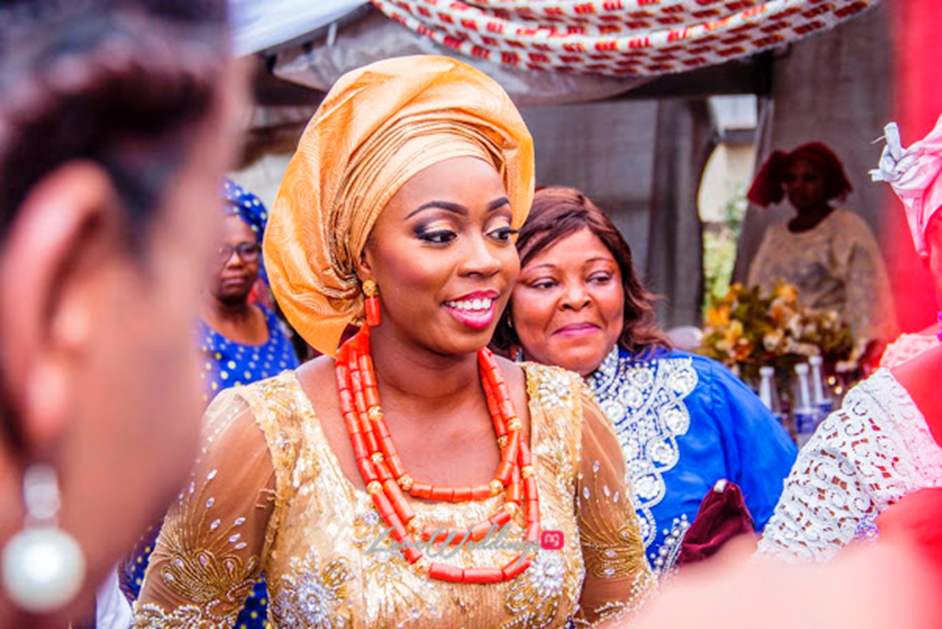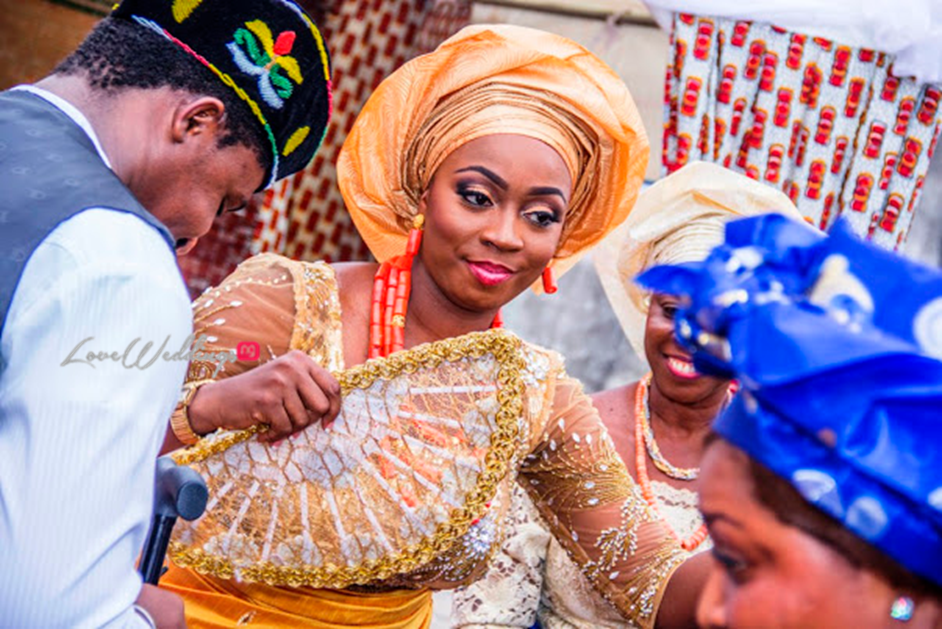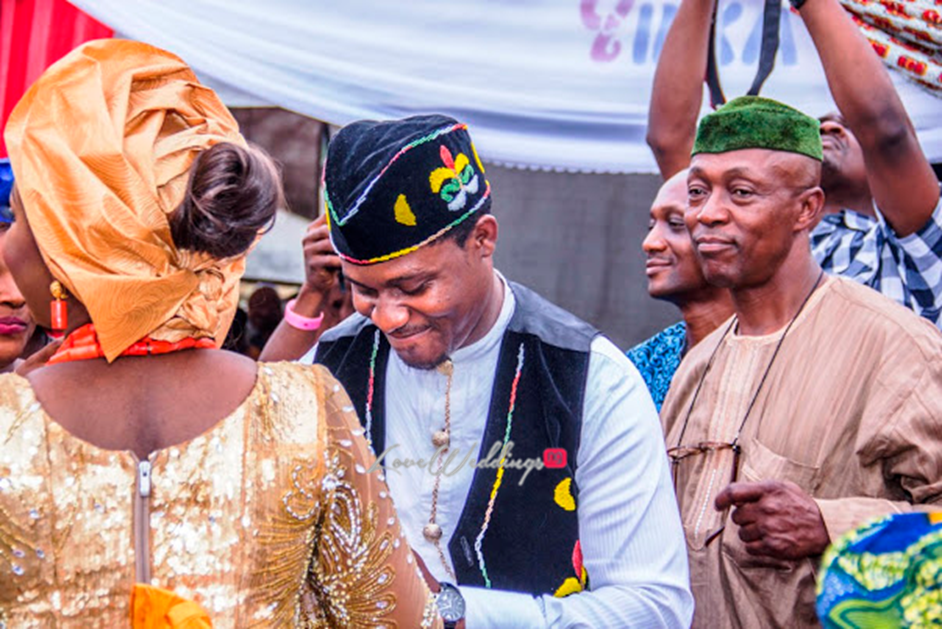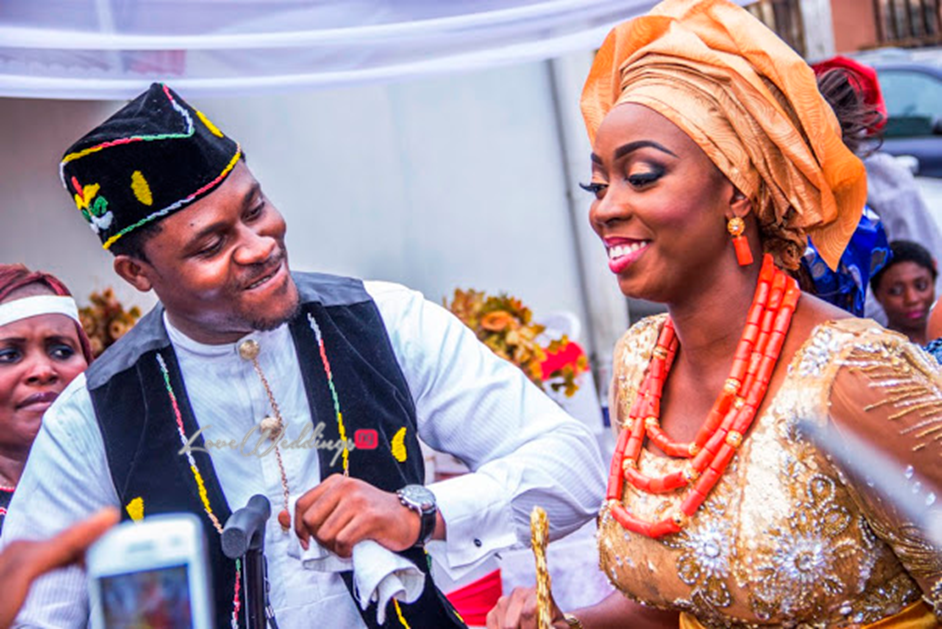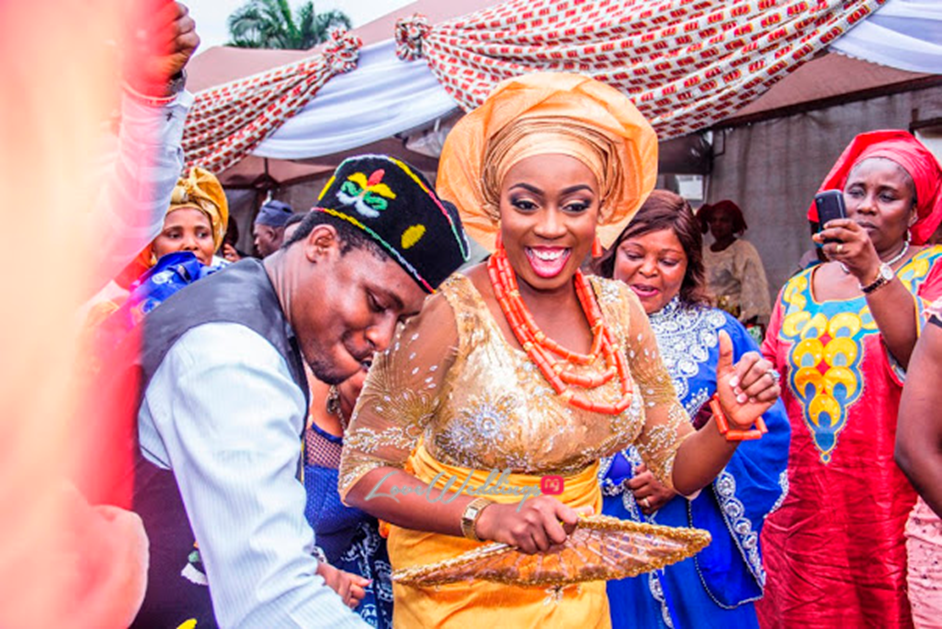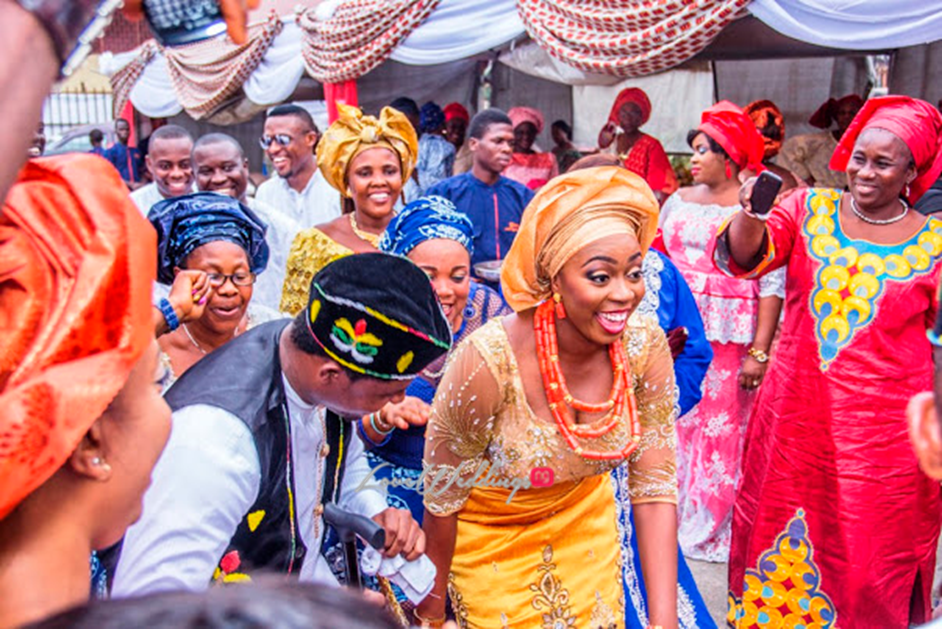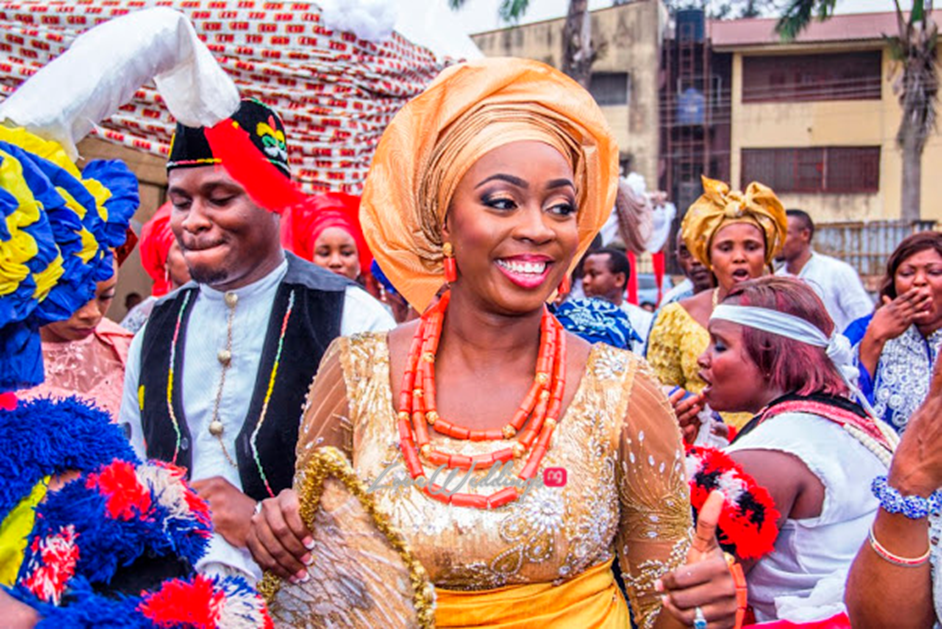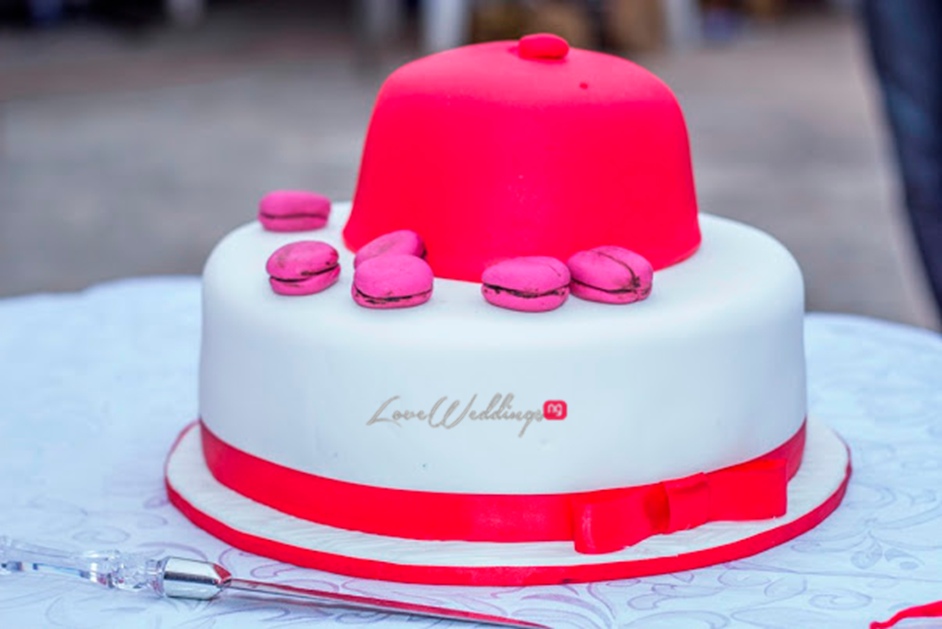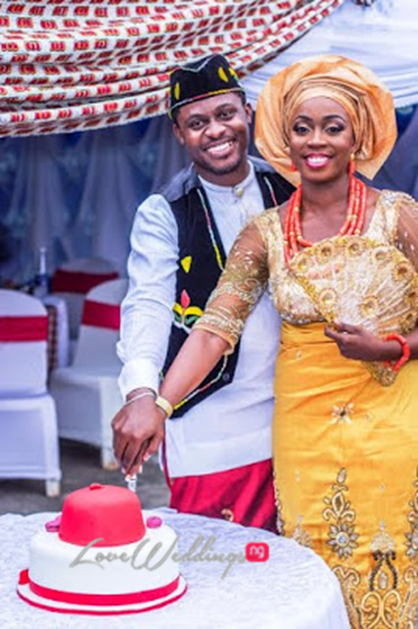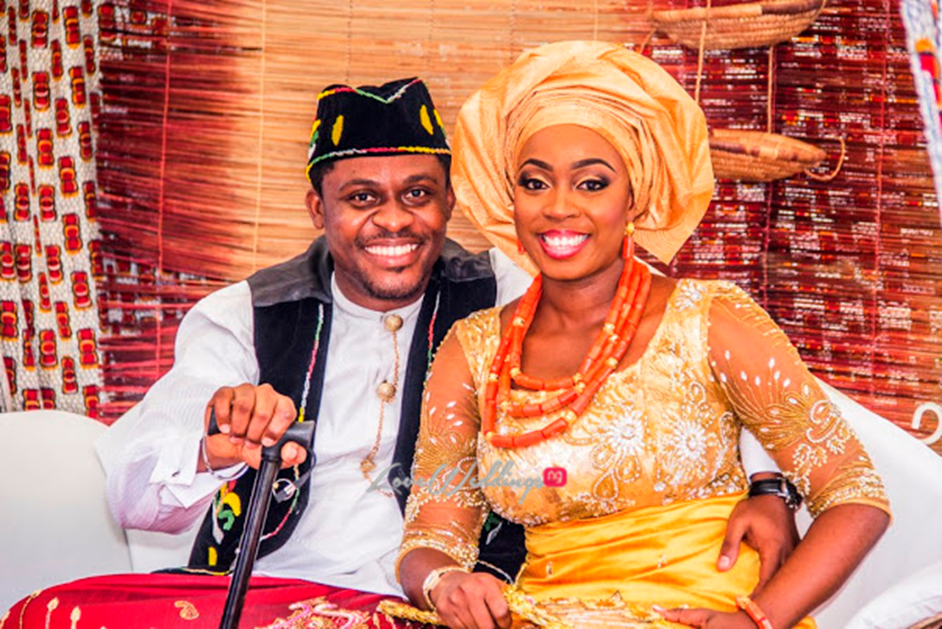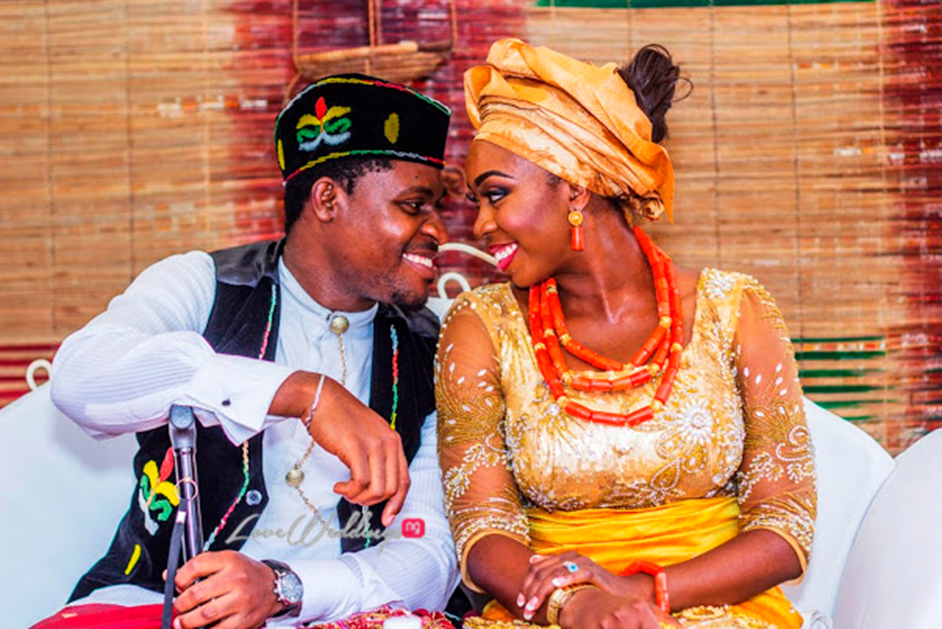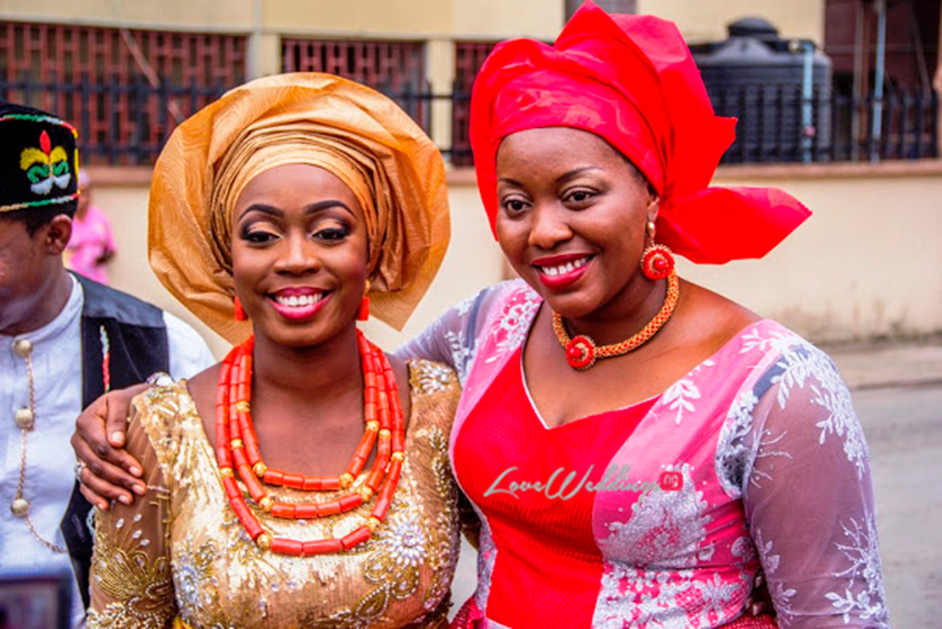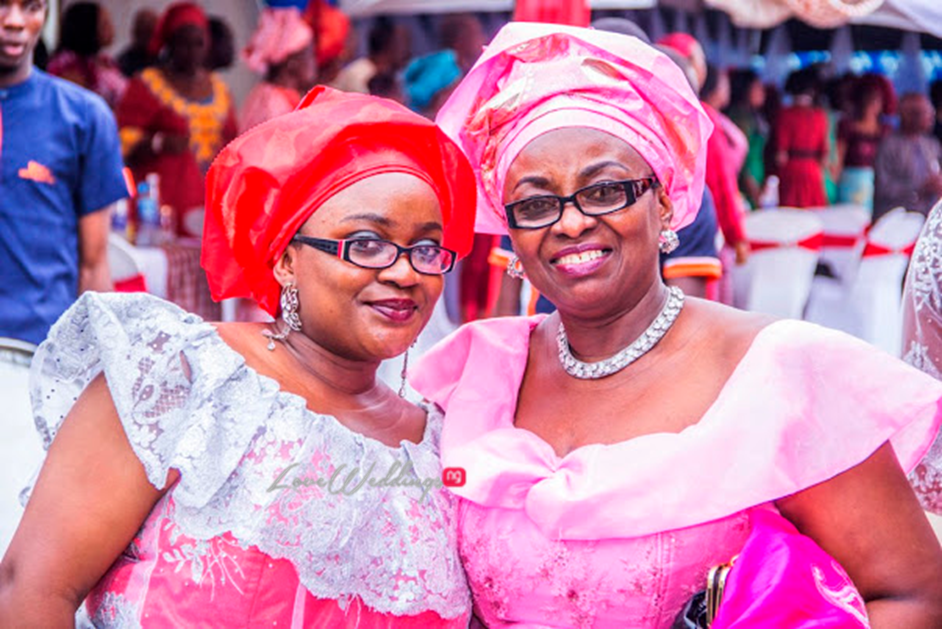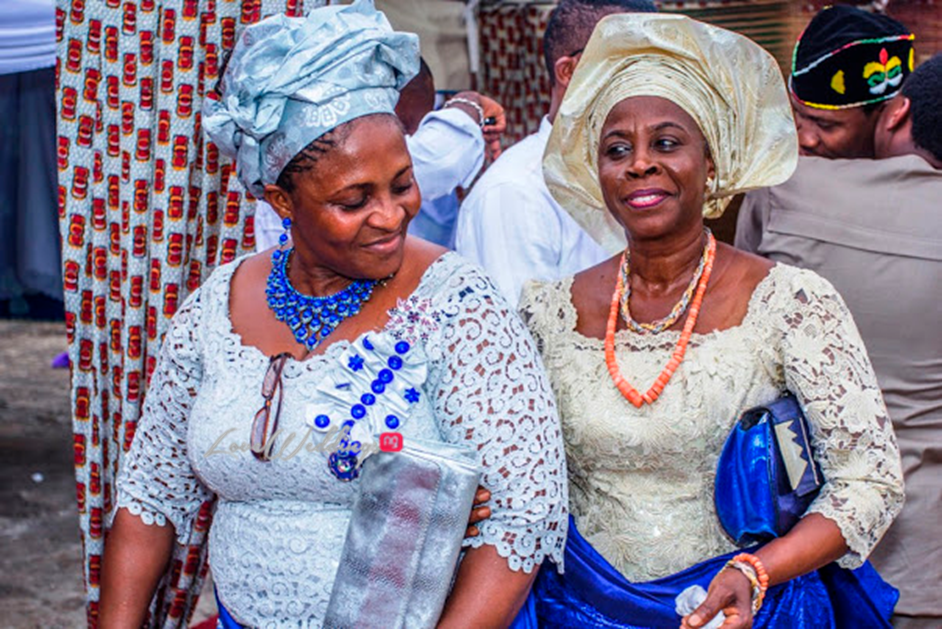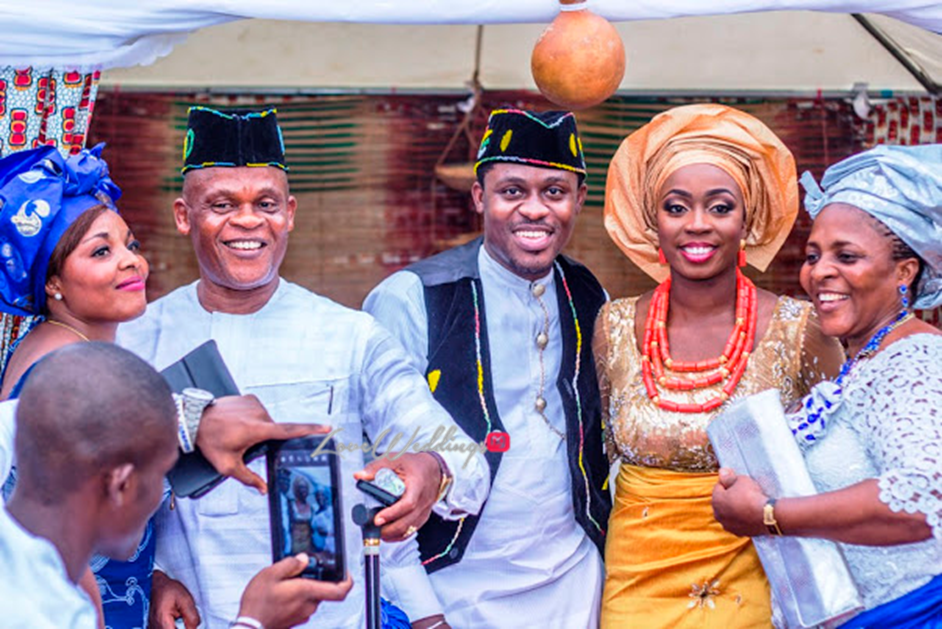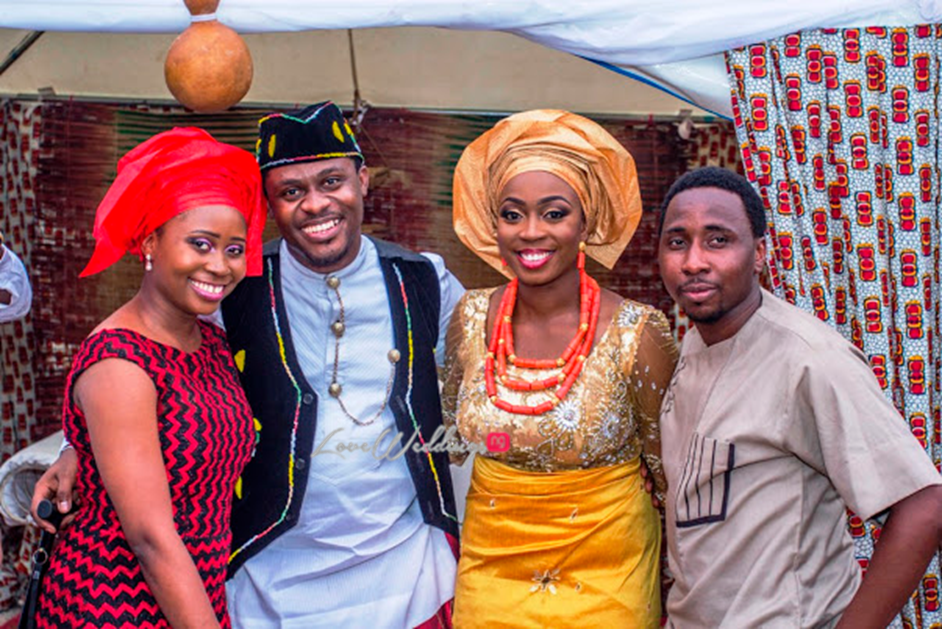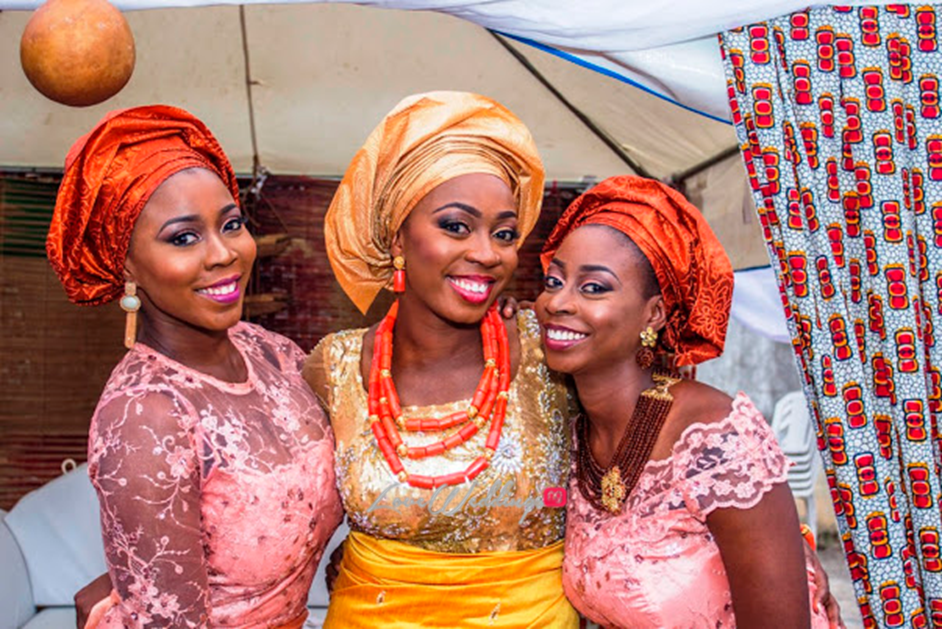 Vendors
Traditional Wedding
Reception Venue: MKO Abiola Gardens, Alausa, Ikeja, Lagos
Colors: Red, Silver and White
Bride's Traditional Outfits: Jems Bridal
Second outfit: James Brendan | Instagram
Makeup, Hair & Gele: Lois of Prospotted Makeover| Instagram
Wedding Coordination: Debney Events
Cake: Ugo Chiori of McCreamyz Cakes n Cream | Instagram
Decor: Yinka Rentals and Catering Services
White Wedding
Reception Venue: The Summit Event Center, beside African Shrine, Ikeja
Colors: White: Peach and Red
Bride's Wedding, Reception dresses: Jems Bridal
Bridesmaids Dresses: Jems Bridal
Bouquet: Rosety Gardens | 08180531549
Makeup: Lois of Prospottedmakeover| Instagram: @prospottedmakover
Groom's Suit: House of Forms and Functions (HOFF) | Website
Hair: Unique Berry Hairs 
Wedding Coordination: Famed Event
Cake: Ugo Chiori of McCreamyz Cakes n Cream | Instagram
Decor: Eventbackup
Cocktails: Cocktails by Mz.B | Instagram
Food: Yinka Rentals and Catering Services
Drinks: Topnotch Events
DJ: Unique Party Event
MC: 'Showman' Danny Chris | Instagram
We love weddings, do you? Get in touch today
Loveweddingsng | Website | Instagram | Twitter | Facebook | Tumblr | Google+