Ojulewa Institute & Divaz Beauty London presents An Intensive Workshop on Makeup & Gele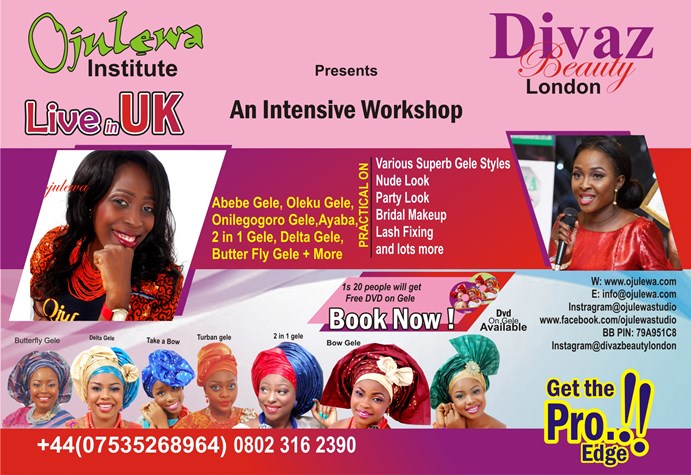 Our vendor – Ojulewa would be on tour in the UK soon. Ojulewa would be visiting London, Birmingham and Dublin, Ireland.
While on tour, Ojulewa and Divaz Beauty London will be hosting an intensive workshop on the 4th of April. 2014 in Dagenham. The workshop will cover day to night makeup looks, classy gele styles and more. To book your place a mail to divazbeauty_london@yahoo.com or info@ojulewa.com. The first 2o people to register will get a free DVD on the latest gele styles.