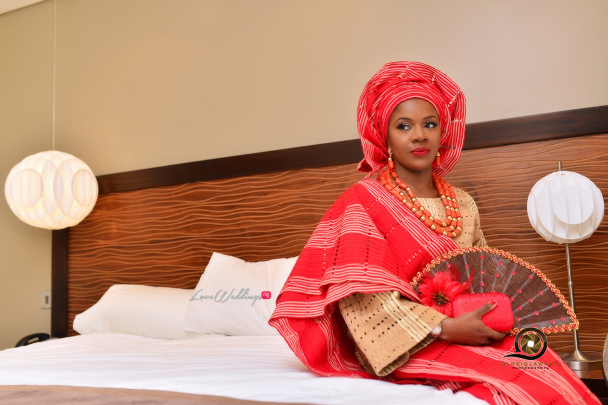 Remember Morenike, we featured pictures from her traditional wedding last week. We loved Morenike's traditional makeup so much that we got her makeup artist – Stella of Stella's Addiction to give us the 411 on how she created this look. So if you'd like to recreate this look, read and follow the steps below
Tip 1: When I work with glitter as I did for Morenike, I always start with the eyes. This way after the eye shadow and glitter application, I can simply wipe off fall out (eye products that fall from the eyes and land on the cheeks and under eye area) before starting with the foundation application.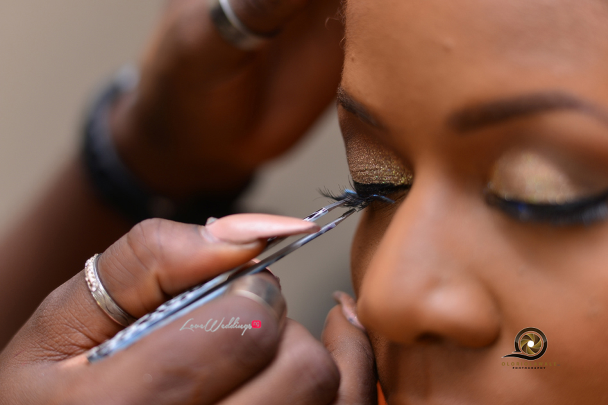 Brows:
I filled in her brows with Dip brow Pomade from Anastasia Beverly Hills* (lasts longer than pencil and are smudge & waterproof, perfect for a bride) and then brushed then through with a spooly to evenly distribute the product.
Eyes:
First up on the eyes is eye shadow primer, I used the one from Peggy Sage Paris*. I applied the primer all over her eye lids and blended it up towards her brows. Next I applied an eye shadow base; Magnolia Makeup Eye Fix * and blended it just like like I did the primer.
On her eye lid, I applied Gothic Revival eye shadow from Magnolia Makeup* all over her eye lid tapping it into the eye shadow base for maximum colour pay off. In her crease I applied Unearthly and Puddin eye shadow in her crease & outer crease for definition both from Magnolia Makeup*.
Over the Gothic Revival, I applied glitter in Champagne Wishes with Clearly Liquid glitter base, both from Lit Cosmetics then I highlighted her brow bone with Inglot DS 463 eye shadow.
I lined her upper and lower lash line with gel eye liner from Zaron in Jazz. For her lashes I combined Amazing Shine human hair lashes in #46* with Medium individual flares, applied with tweezers* and clear lash adhesive*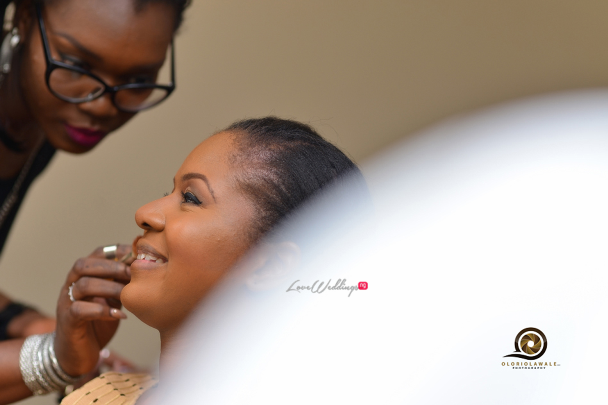 Face
After I finished her eyes I wiped off the fall out and applied a thin layer of Milk of magnesia all over her face to help keep her oily skin matte and keep her foundation on her face all day.
Then I applied RCMA foundation* in MB5 all over her face, highlighted with SH6 and contoured her face with MB8. I set her highlight with Ben Nye Luxury powder in Banana*, her contour with Cover Girl bronzer and the rest of her face with Zaron mattifying powder. On her cheeks she has on a light layer of Fashion Fair blush in Plum Rich.
Lips
I lined he lips with Zaron lip liner in Red Vines* and filled them in with Magnolia Makeup Velour Lips in Vavavoom*.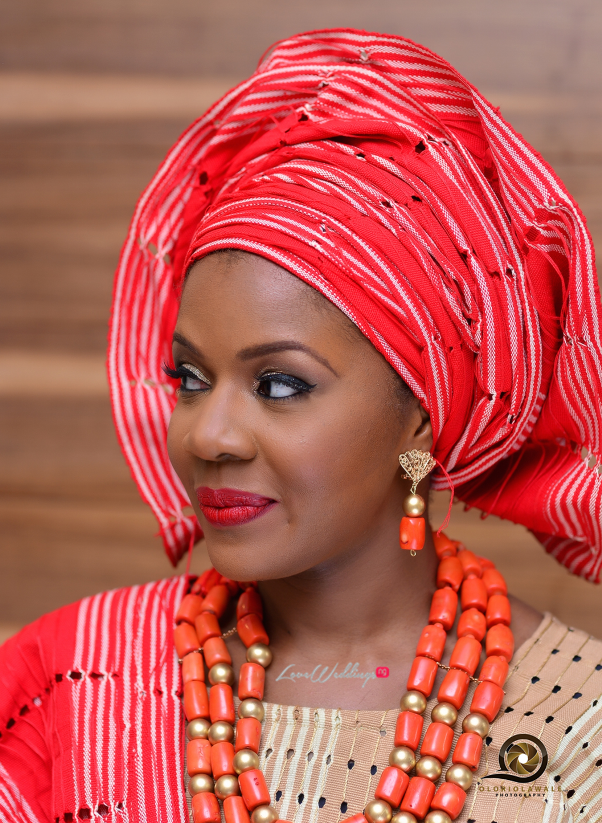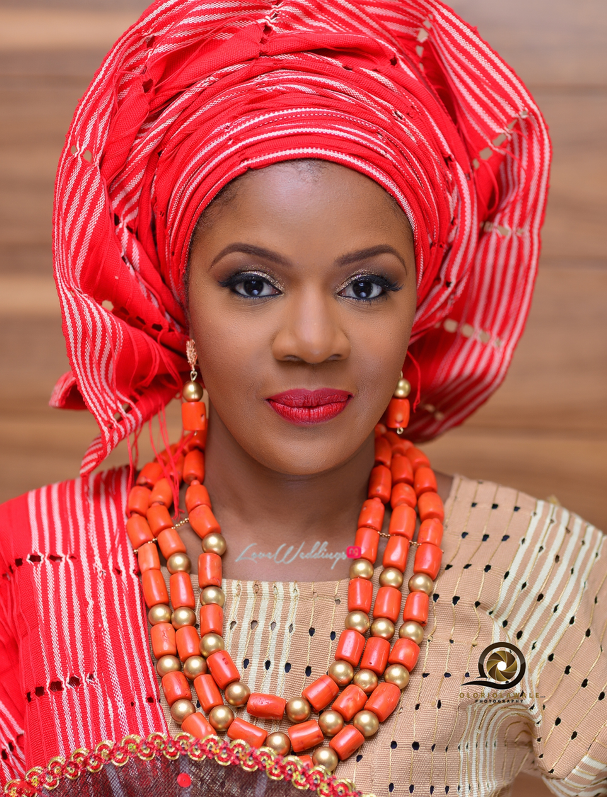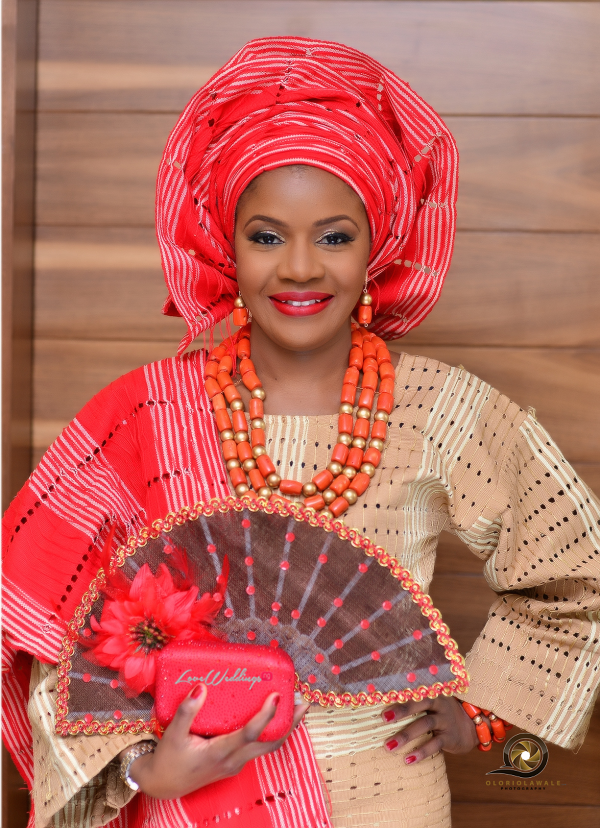 Thanks Stella for sharing. To get in touch with Stella's Addiction, send a mail to stellasaddiction@gmail.com | Instagram | Facebook | Twitter | Pinterest
(*) Indicates products available at Stella's Addiction 
We love weddings, do you? Get in touch today
Loveweddingsng | Website | Instagram | Twitter | Facebook | Tumblr | Google+