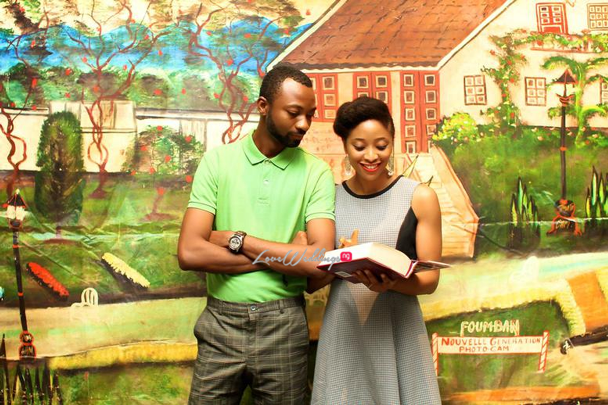 We absolutely adore this couple … Osemhen & Kingsley. I can't even begin to explain how refreshing it is to see a couple who are not afraid to put their stamp on their big day. From their wedding cake to the souvenirs to the styling, everything was unique.
I'm conscious that this is a really long post so I'd just led you read their story and see pictures from their amazing outdoor wedding below. We wish Osemhen and Kingsley all the very best as they start their lives together as man and wife.
Enjoy!!!
The Proposal…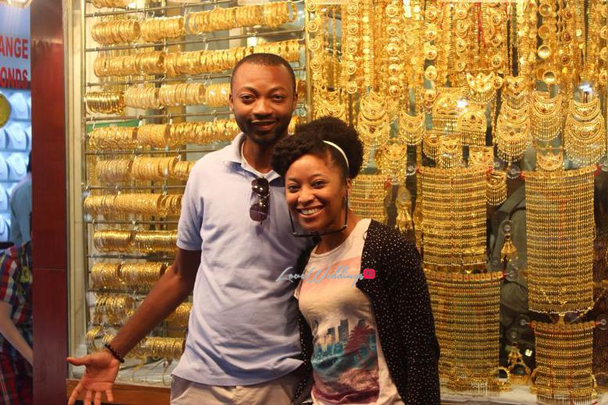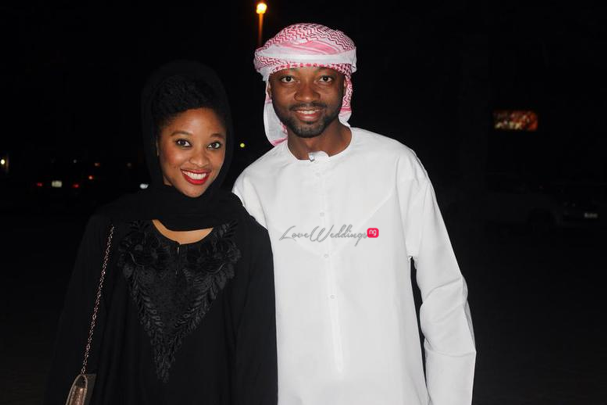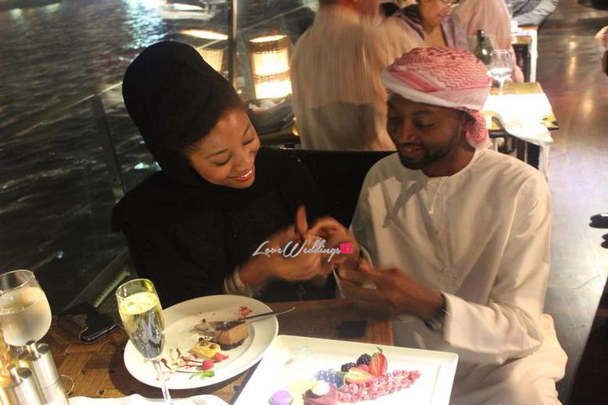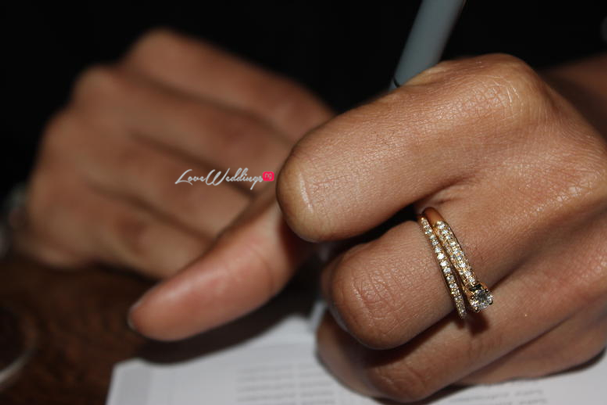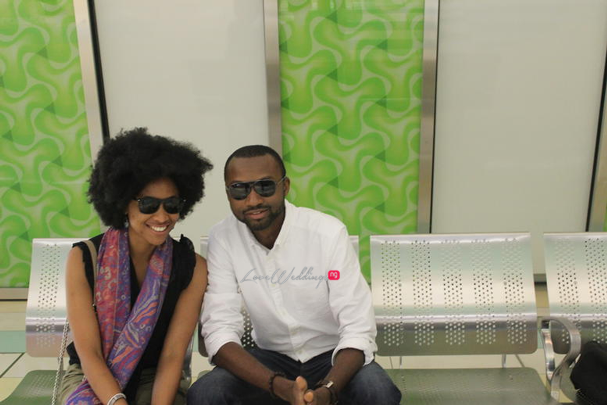 Location: Bateaux Dubai Dinner Cruise, Dubai Creek
Date: March 4, 2014

​It started out like many of our previous dinner dates. He'd made the reservations, and then, in a burst of his usual spontaneity, purchased Arab outfits for us to wear.

Dubai is a beautiful city, the creek at night is almost magical. The boat made its way through the night, and somewhere in the corner, a pianist played softly.

We talked… about many things, but then we also talked about marriages we admired, and marriages that frightened us. It wasn't our first time discussing these things. Usual talk. We talked about life. We held hands and watched the water. Almost at the end of the cruise, he excused himself from the table. I fiddled with his camera, scrolling through all the other pictures from our holiday.

He returned and sat. And then the waiters arrived, bearing chocolates and fruit and a ring box.

And I just laughed and laughed as everyone cheered and clapped…
Pre-wedding Shoot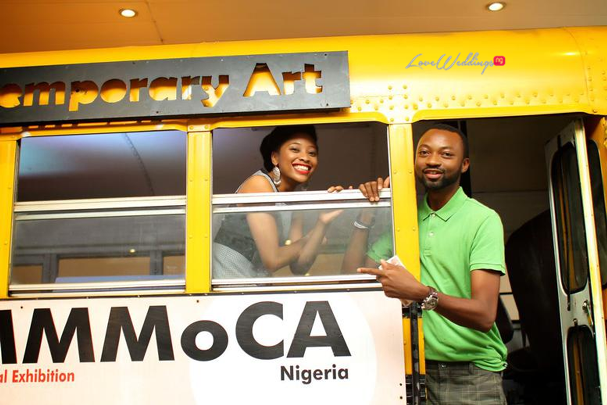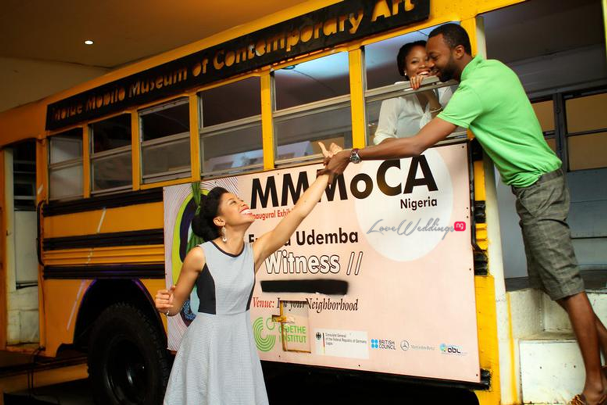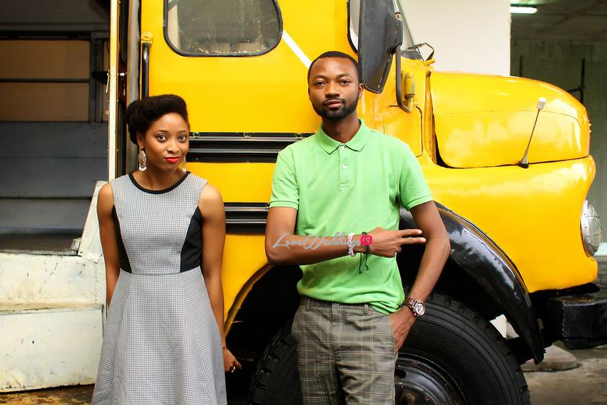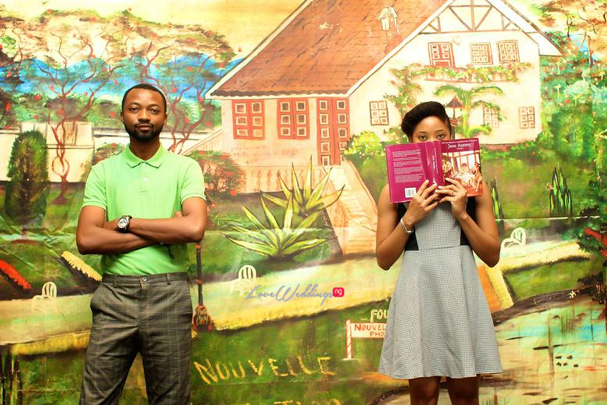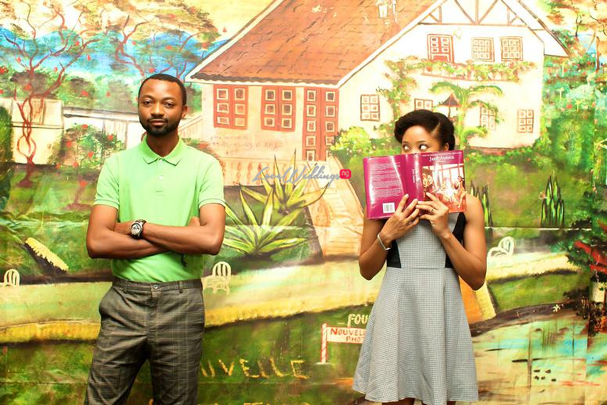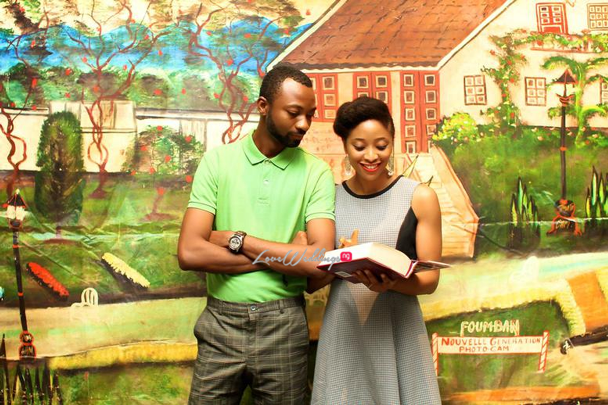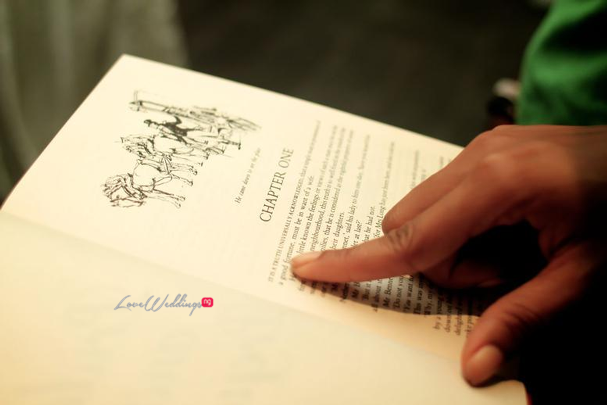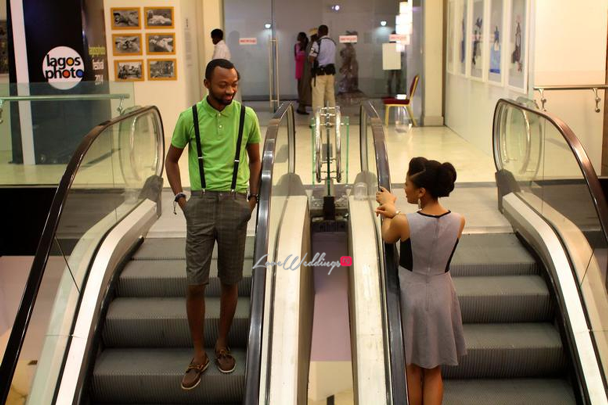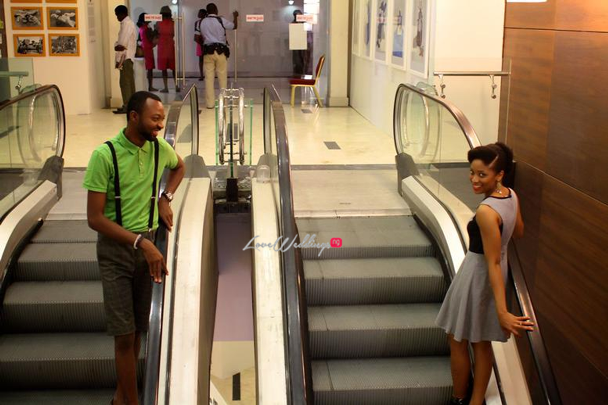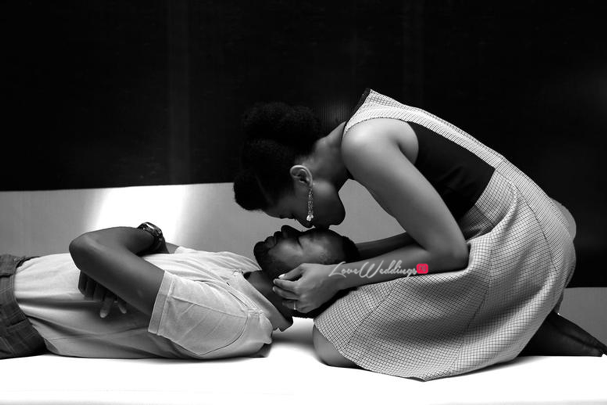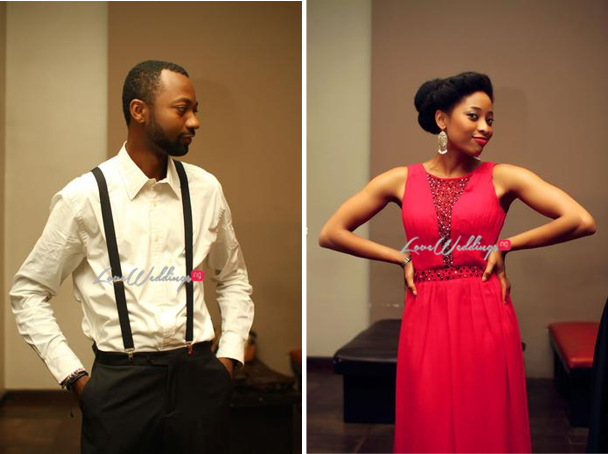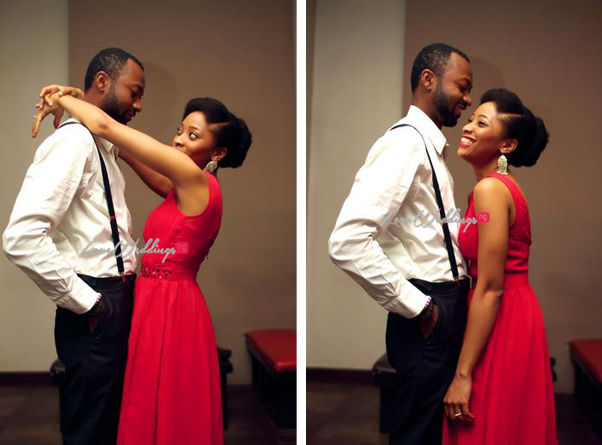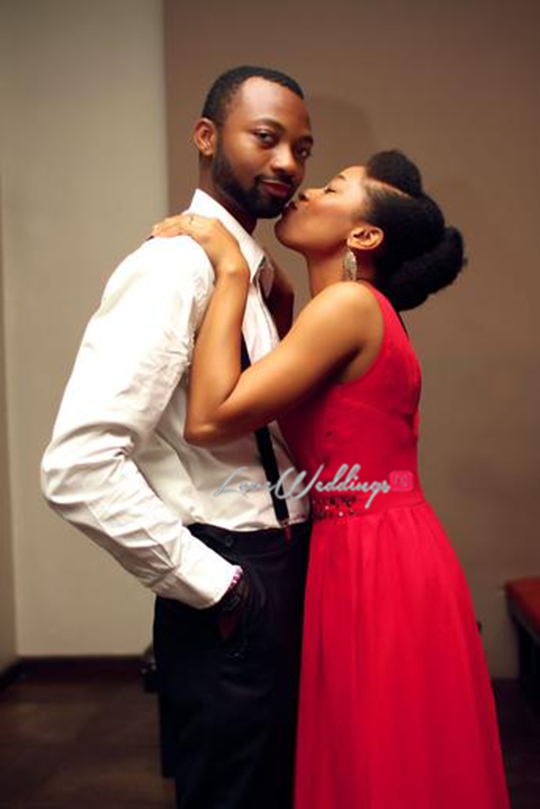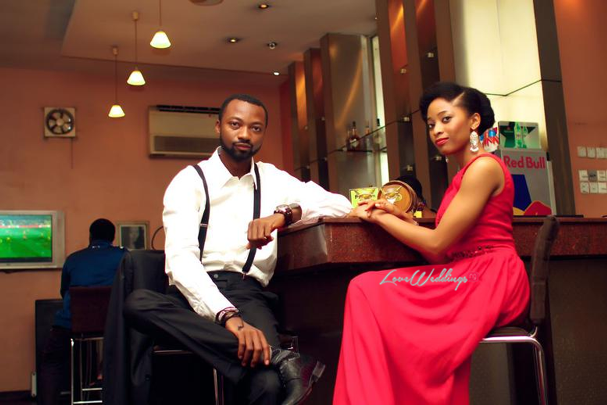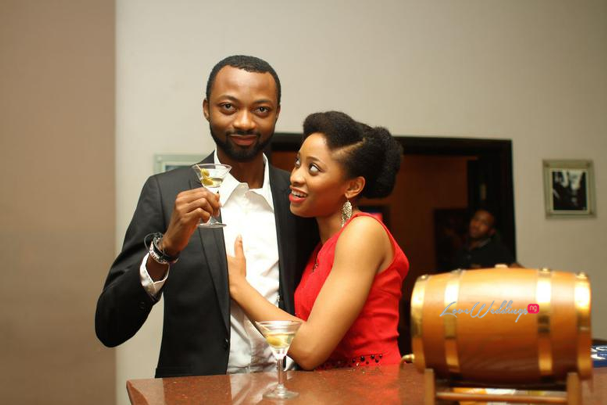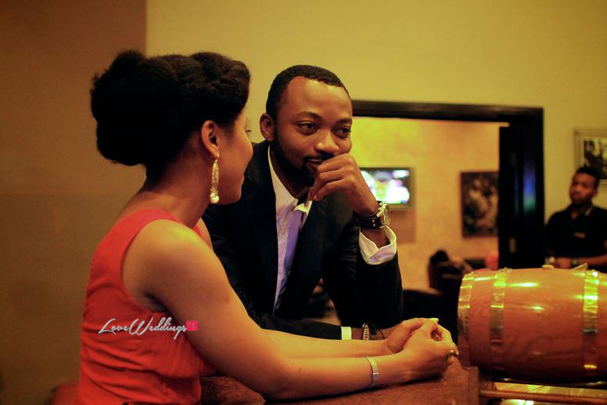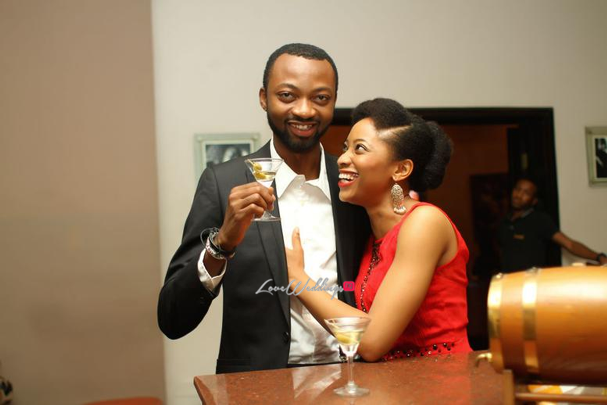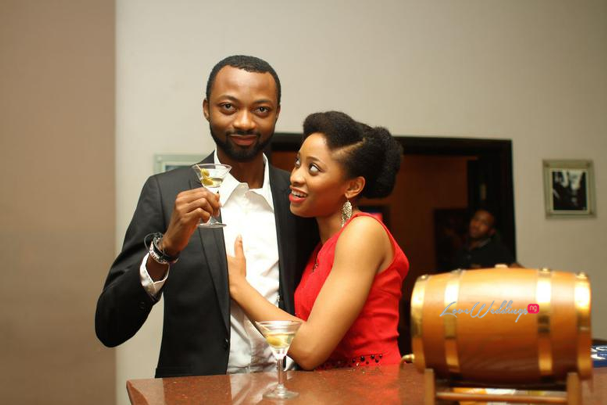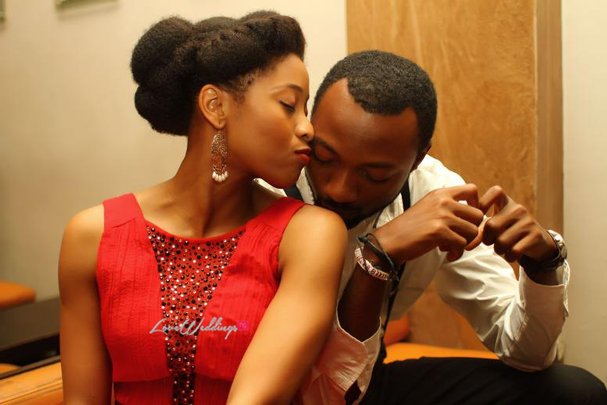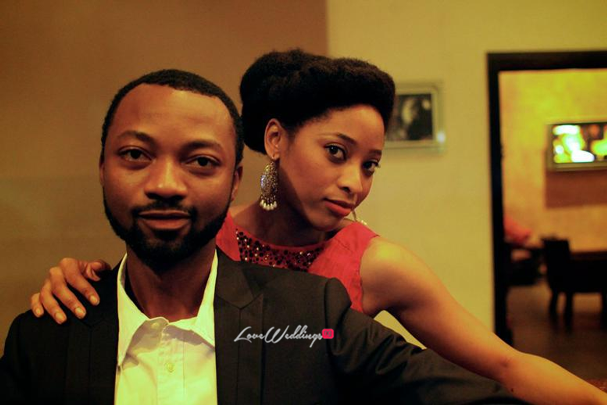 About the Wedding
The traditional wedding was the main event; a typical big, fat, Nigerian wedding. We wanted to showcase our culture and heritage so we had dancers and Igbagbonelimin (Esan acrobatic masquerades). The word that comes to mind is "carnival". We had between 600 and 700 guests, mostly friends of our parents and family. Some of our family members actually rented their own canopies to accommodate their own friends!

The church wedding was much smaller; intimate and private. Less than 200 guests. The theme for our wedding dinner was enchanted forest, and that influenced the colours, decor and venue. Deep purple, green, flowers, a waterfront garden, chinese lanterns, fairy lights.

There were many things that were different about our wedding but it wasn't because we wanted to be "unique" for the sake of being unique. We genuinely wanted to have fun, and we wanted our friends and family to have fun. We didn't want to go through the motions of a wedding, just because.

The first thing I did was not have aso-ebi. I really didn't want to go through the stress. So for the traditional wedding, my friends got together and made their own aso-ebi based on the colours I gave them. I was so grateful that they saved me that stress. Plus, they looked gorgeous! For the church wedding, everyone wore what they wanted. I didn't even dictate a colour. It made the event more colourful, and less formal.

We were content to sit on a podium for our traditional event, but for the church wedding dinner, we wanted to sit with our friends (that podium is so lonely! You're just up for display like an object in a museum. Lol.) So we literally sat in the crowd. Our table sat 16 guests; and they weren't just the bridesmaids and groomsmen. There was no high table; all the tables were exactly alike and arranged around each other. Our parents got a table each to sit with their friends. Another thing that worked really well was making seating arrangements. We arranged it such that our friends all sat with people they knew (as people came through the entrance, the usher checked their names on the guest list and told them which table to sit at) and that made it so much more fun because they could all catch up and chat freely.

We had an evening wedding because I love being outdoors but Nigerian weather doesn't allow that often. Because it was a waterfront garden, there was a slight breeze so we didn't need fans. An evening event meant that we didn't need canopies because the sun had gone down. A tip, however. If you're going to have an outdoor wedding, you have to be certain the weather will be dry with zero chance of rain before (you don't want muddy grass on your guests' shoes. Yuck!)

We didn't have a bridal march (that thing couples do where the bridesmaids and groomsmen dance in, and then the couple follows). We couldn't be bothered, and again, we wanted everything to be as informal as possible. So we just walked in without any ceremony, took a couple of pictures, greeted our guests and got started with our pepper soup. Lol. Then we stood up, walked around to greet all our guests, took more selfies and got on with the party.
Our Souvenirs
My father runs a printing press so we HAD to have hardbound notebooks. Lol. And they were so beautifully done. For the traditional wedding, we (the couple) were totally uninvolved with the souvenirs. But our family members (aunts, uncles, parents, cousins) made their own arrangements and shared souvenirs. Only recently, I found a pretty towel in our house and when I looked closely I realised it had been shared at our traditional wedding! Lol. That's how 'uninvolved' we were.

For the church wedding, we repented and decided to share some souvenirs. But we didn't want to share expensive things, or yet another plastic bowl (we firmly believe Nigerians have too many bowls in their houses already. Haha!) So we set up a candy buffet with little satin bags that people could scoop candy into and take home. We also got a local artist to bring his artwork, statuettes and sculptures and we gave those out as well. And then we made a little gamble, and bought almost 200 secondhand books (novels and autobiographies), wrapped them in purple ribbons and put them on a table for people to pick. We reasoned that since "Nigerians don't read", we'd be able to take whatever books were left over to start our family library. Boy, were we wrong! Our guests descended on the table and within a couple of hours, all the books were gone! We were pleasantly surprised!

Again, our cousins and family members shared their own souvenirs; pretty bath sets, cookies, soup mugs. The lesson I took away was that couples should never worry about souvenirs. Seriously. That job is for your family members.
Our Wedding Cake
We skipped a traditional wedding cake in favour of a small 6″ cake perched atop a cupcake tower. It was infinitely cheaper than getting a traditional tiered wedding cake, and we used the money we saved to make arrangements for a dessert buffet for our guests. They had ice cream, black forest gateaux, red velvet gateaux, apple crumble and caramel cheesecake. A lot more options, and a lot neater. People took cupcakes from the "wedding cake" and we only took the top cake home 🙂
Wedding Planning
We planned our wedding ourselves but our family members pitched in and helped a lot! There are people who consider this a no-no to plan your wedding yourself but I say if you have the time, the resources and like to be in control like us, then go ahead and plan it yourself. Think of it as a party, not a wedding. Delegate tasks to your friends and family members, especially if they show the interest. Don't sweat the small stuff. Save money on things you don't really care about, so you can put that money elsewhere.

Also realise that you should plan according to your expected numbers. It would have been super difficult to host our wedding dinner with 500 guests. For one, the venue we wanted wouldn't have contained that many people. Secondly, it would have been more expensive to feed 500 people the sort of food and drinks that we had. These things multiply. How did we get our parents to agree to a low-key church wedding? By having a bigger traditional wedding than normal. Most traditional weddings are small, home affairs but we had to switch it to have a smaller church wedding. It's not necessarily cheaper, but it was what we wanted. I'd like to use this medium to again thank all our friends and family members who made this work. You know we couldn't have done it without you.
The Styling
I love simplicity and that influenced my outfit and that of the bridesmaids. I've been a victim of bridesmaid dresses that you can never wear again, and I didn't want that to happen to my bridesmaids. (Is it fair to make me pay almost 20k for a lemon green satin/organza sheath dress that I can't wear again ever? Is it fair?) I bought their dresses and mine off the rack from David's Bridal. I wanted a vintage dress that would be comfortable and fit my body type and I got it. 🙂 I wore a veil in church (because the mass requires the groom to unveil his bride at some point) but then I wore a birdcage veil through out afterwards. Because…vintage. I skipped a bouquet because I'm not a fan of flowers and no one could give me a reason to carry a bouquet other than "That's what brides do!" I carried an ivory leather-bound Bible instead, and the plan is to give it to my daughter on her own wedding day, so help me God. So no, there was no bouquet toss. No garter toss, either because…no.

If I could do it all over again, I'd only change one thing. I'd sleep well the night before.
White Wedding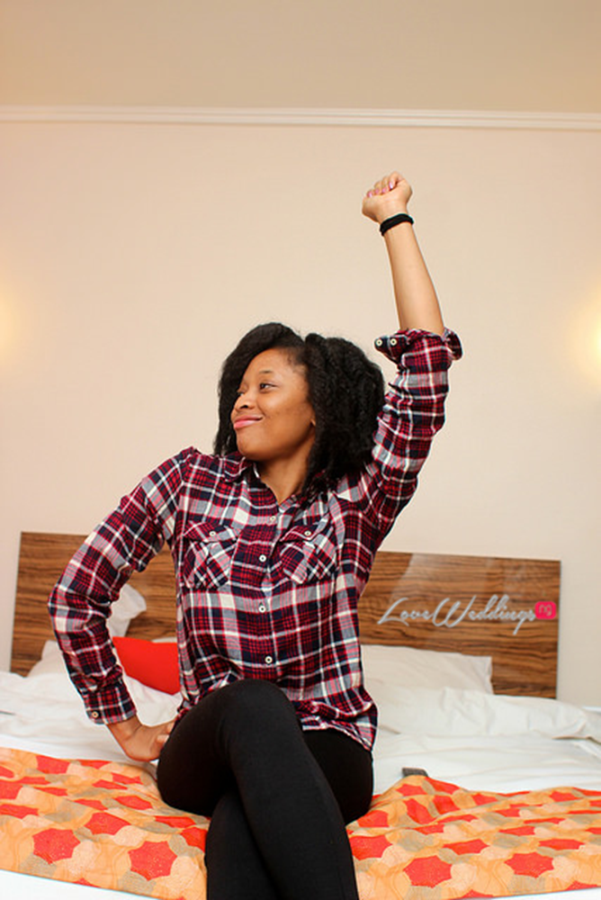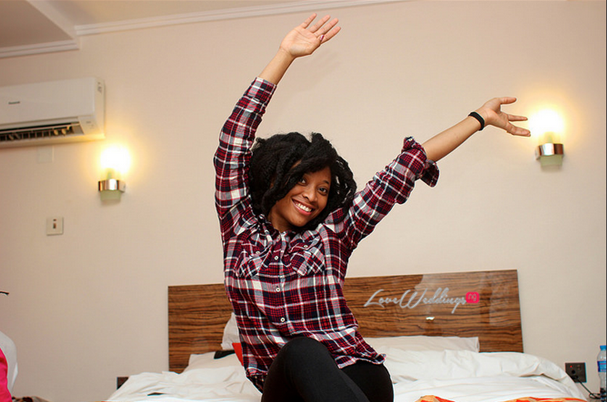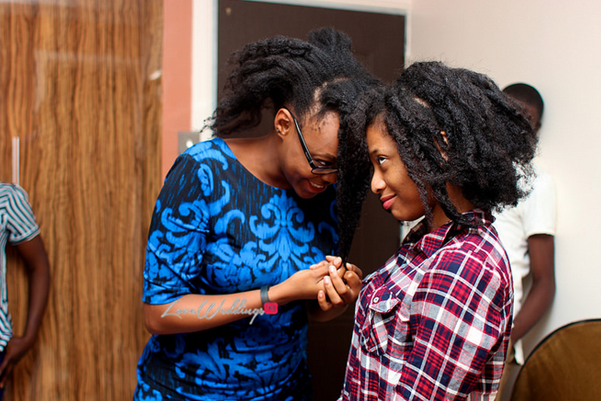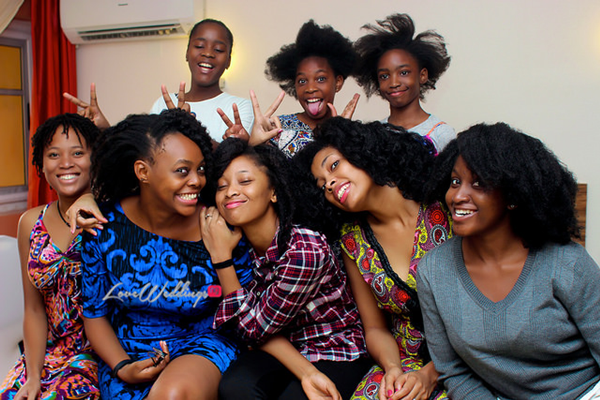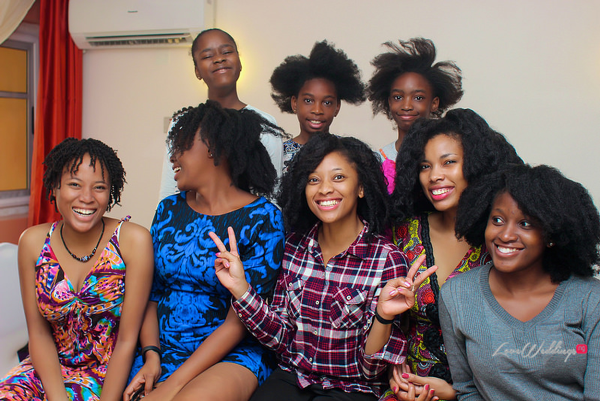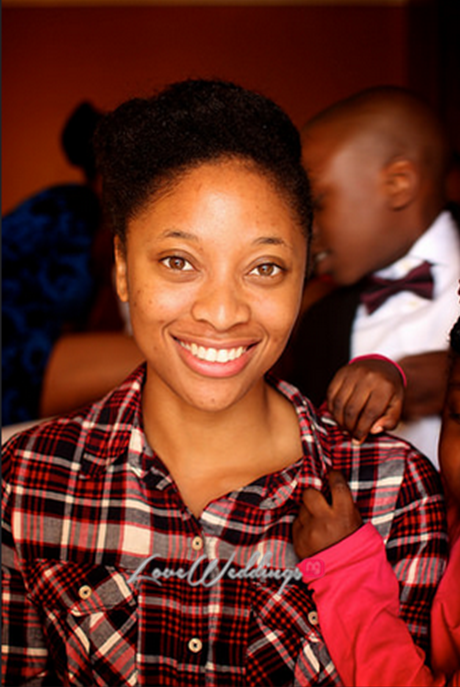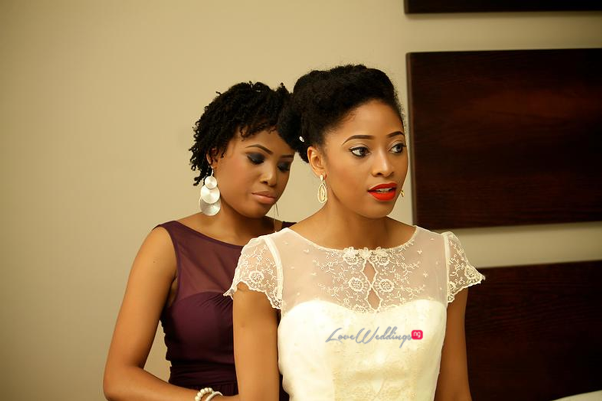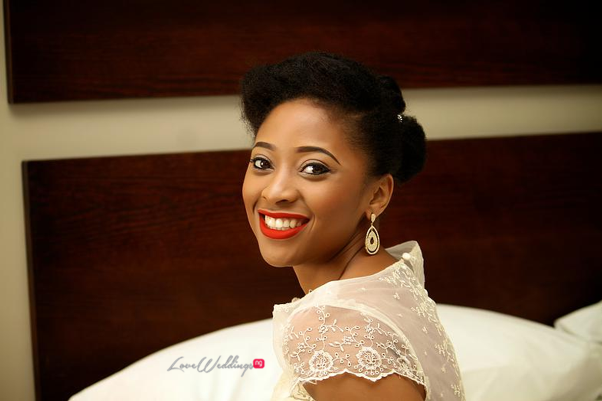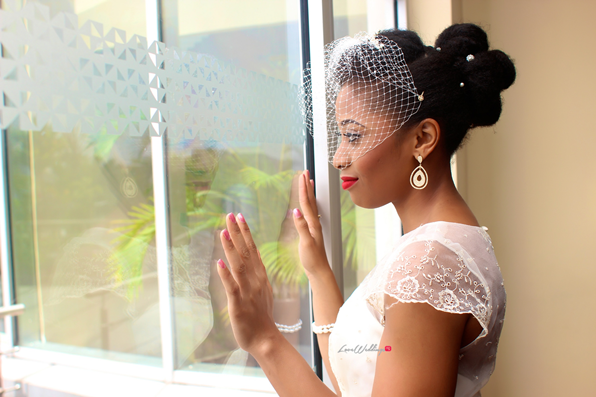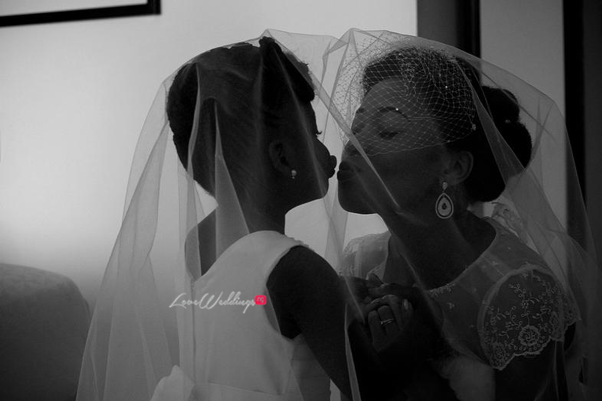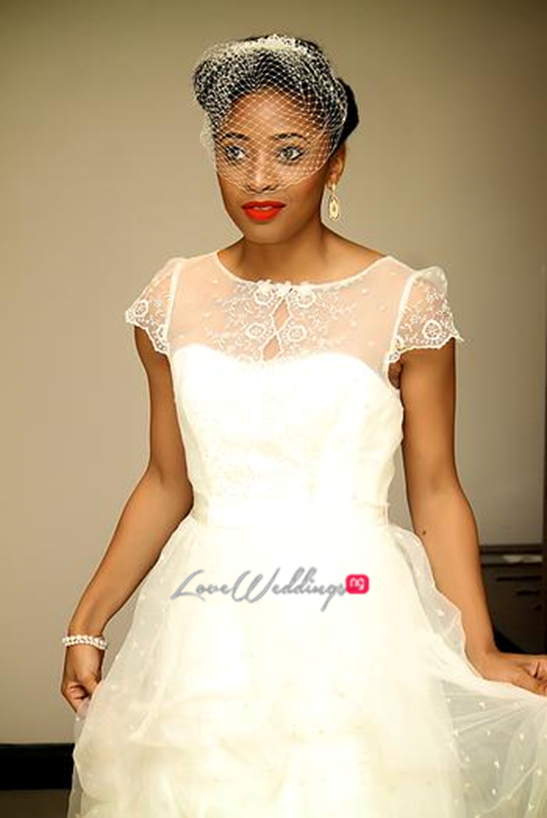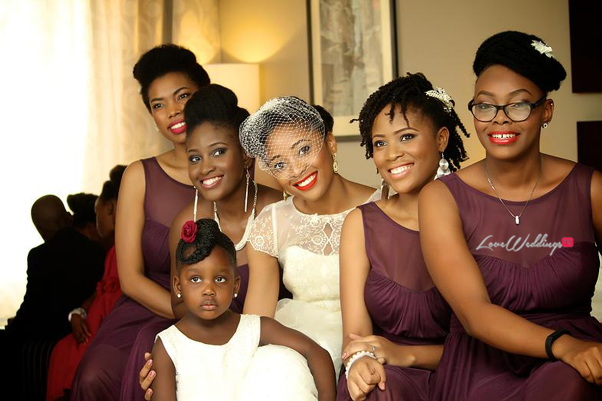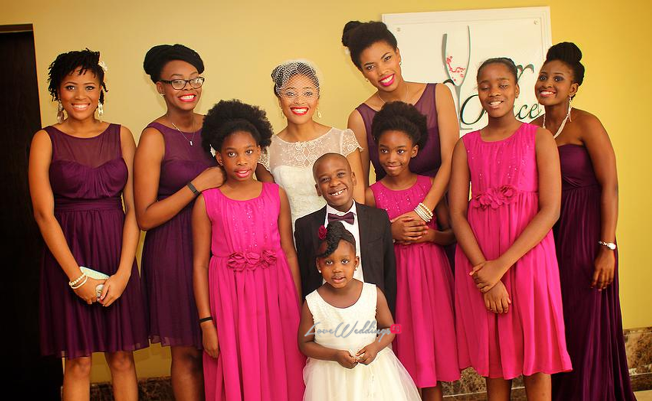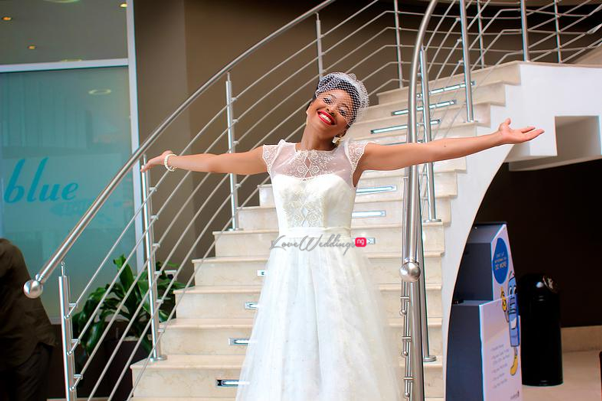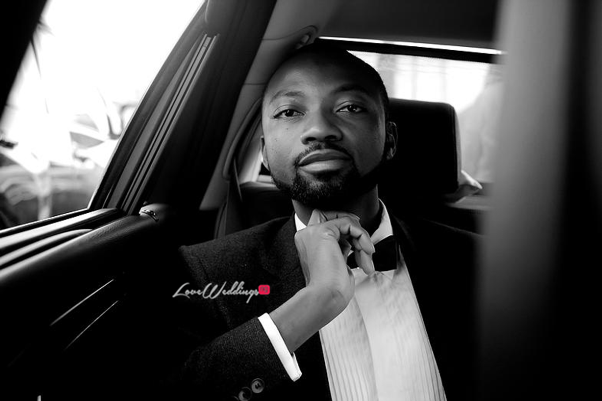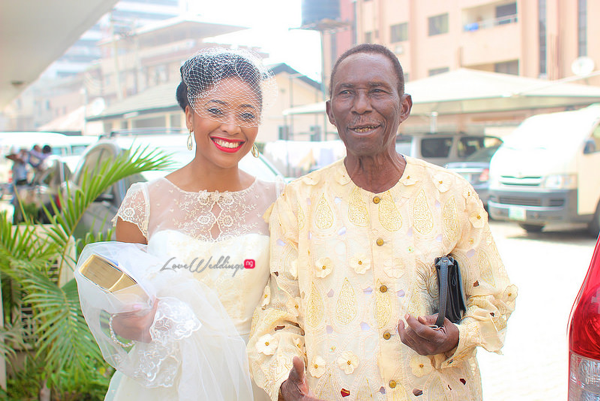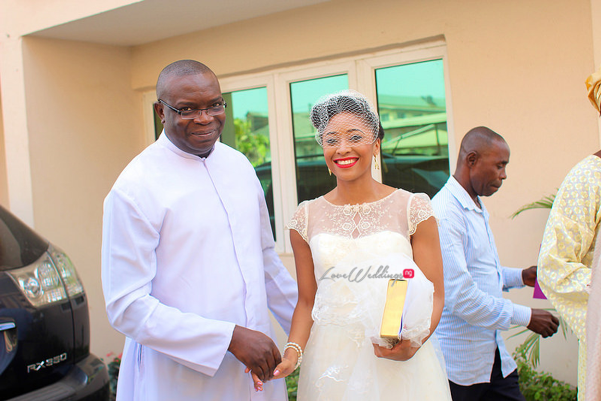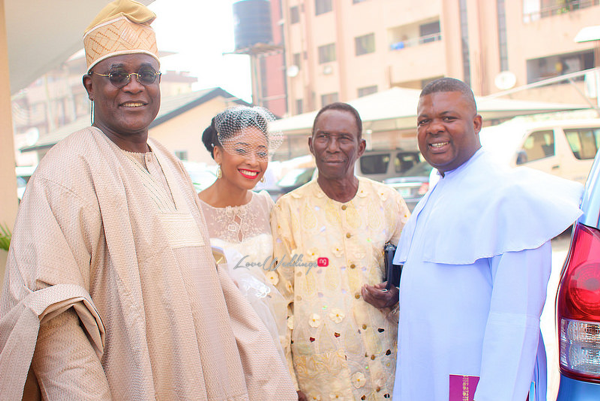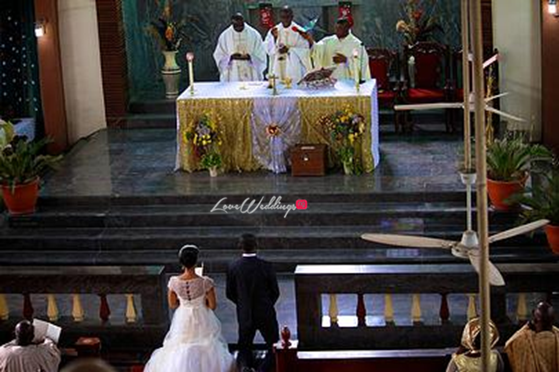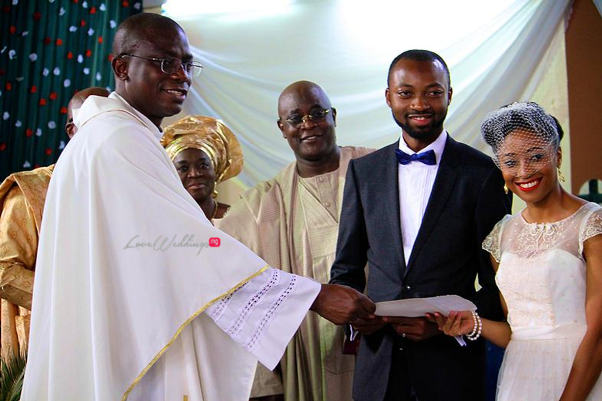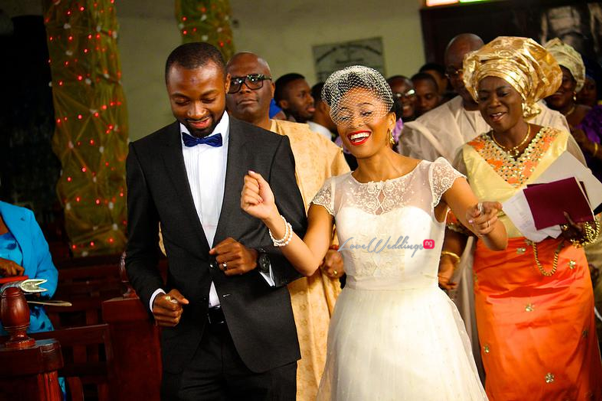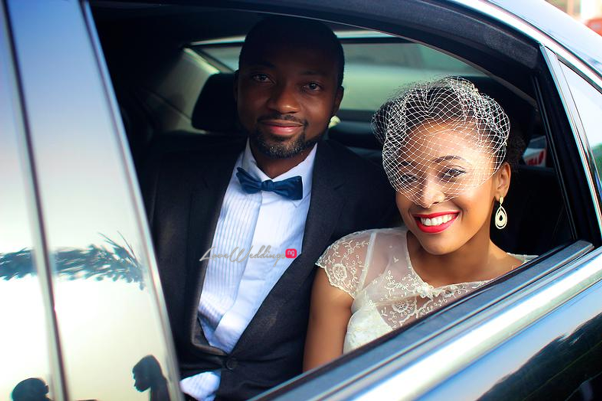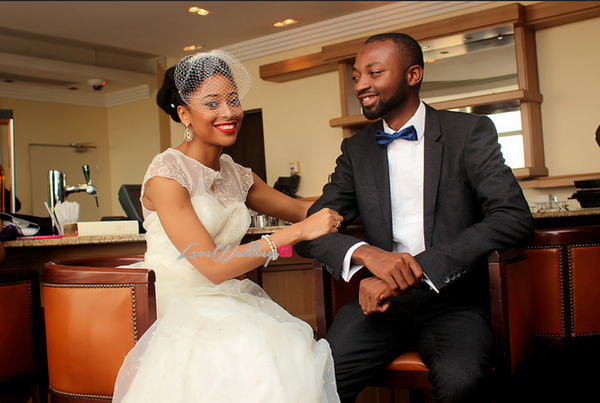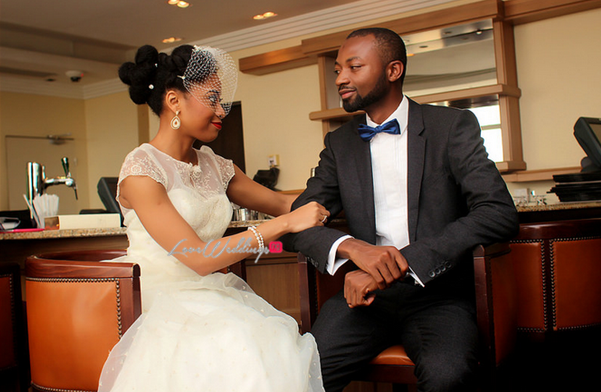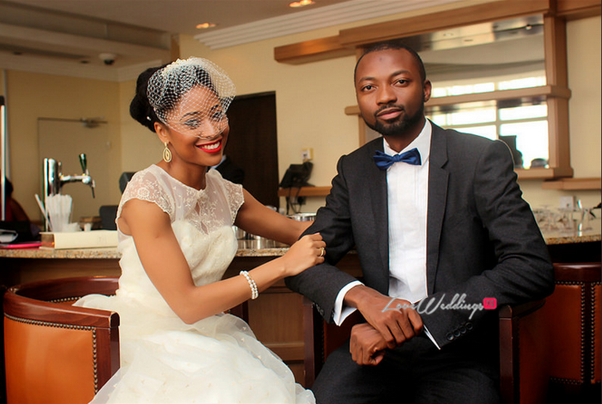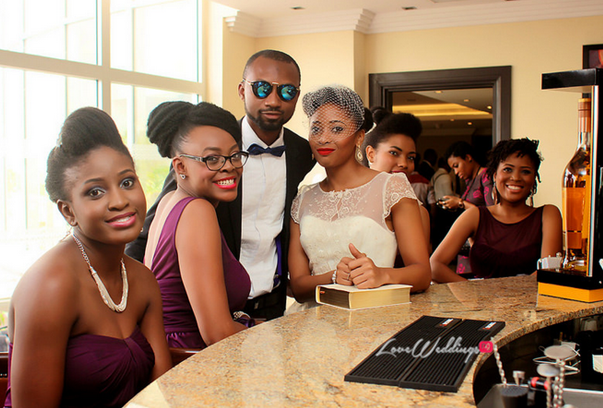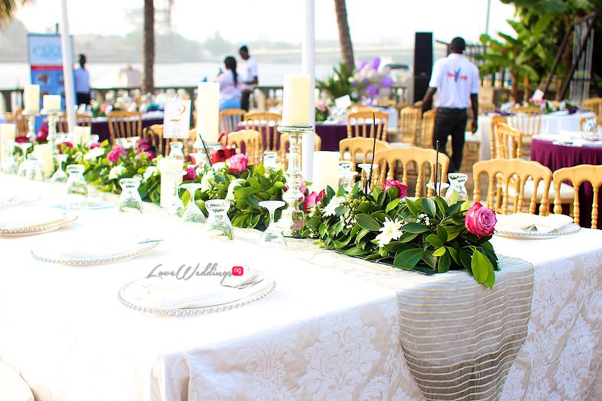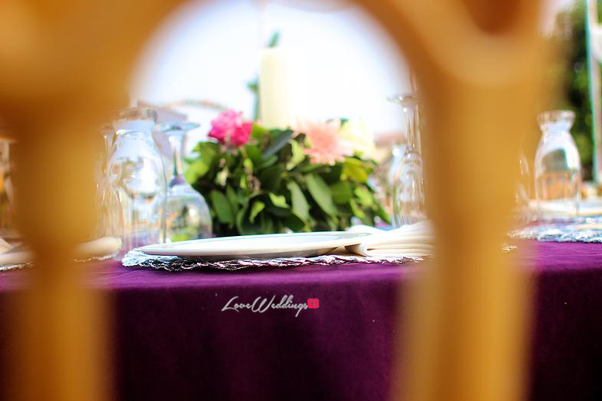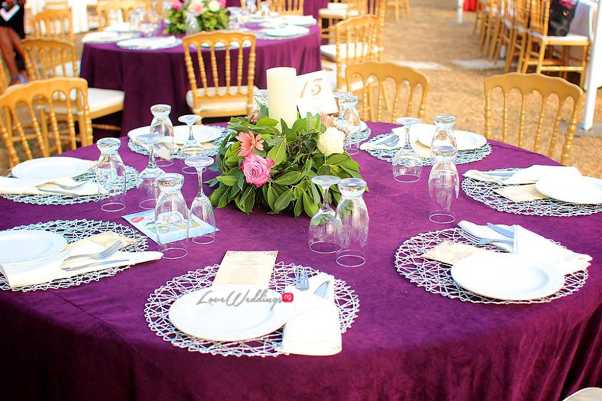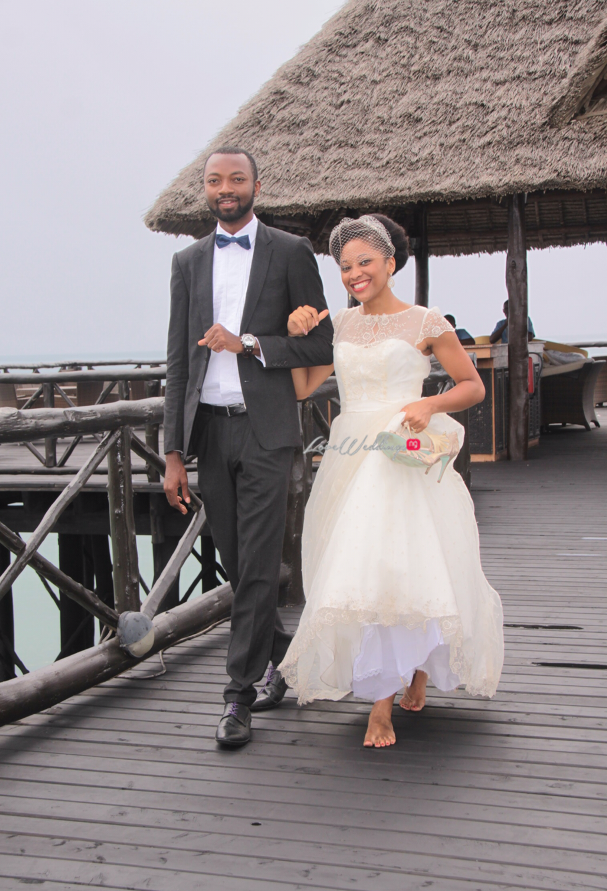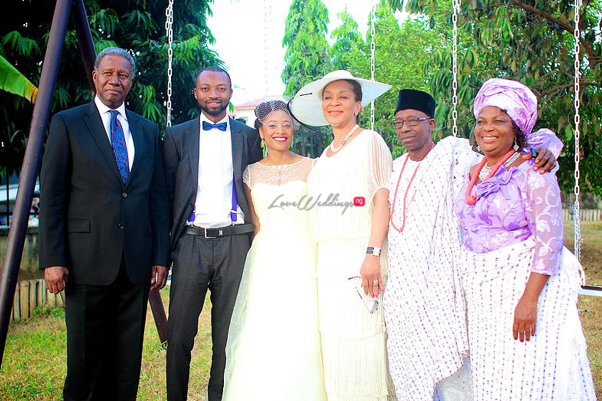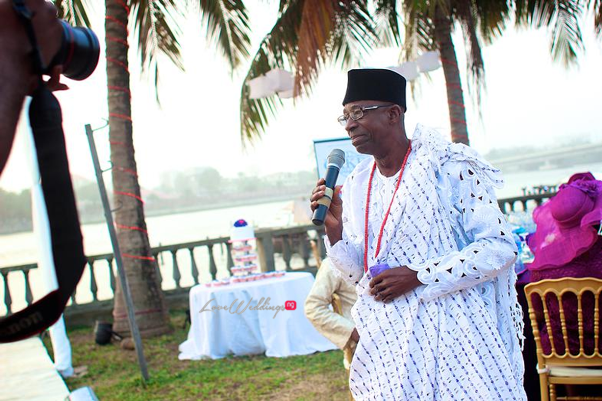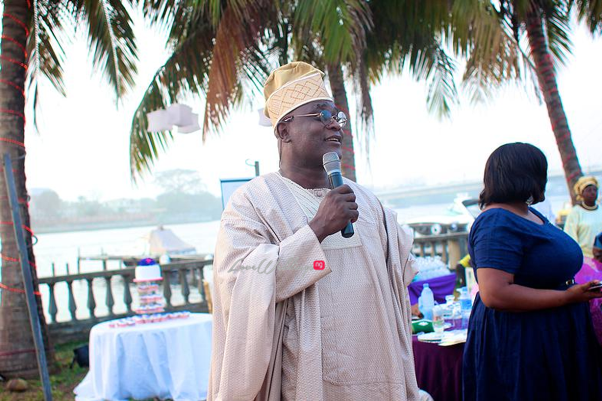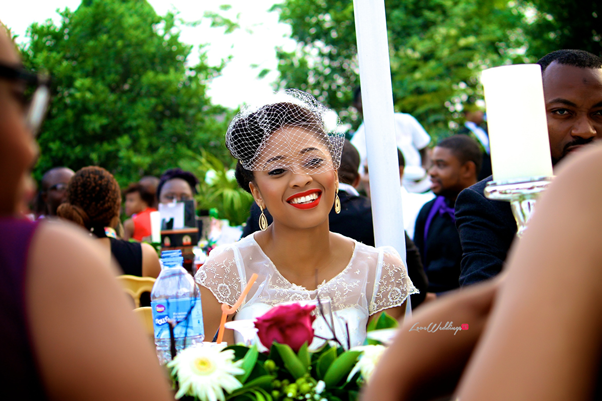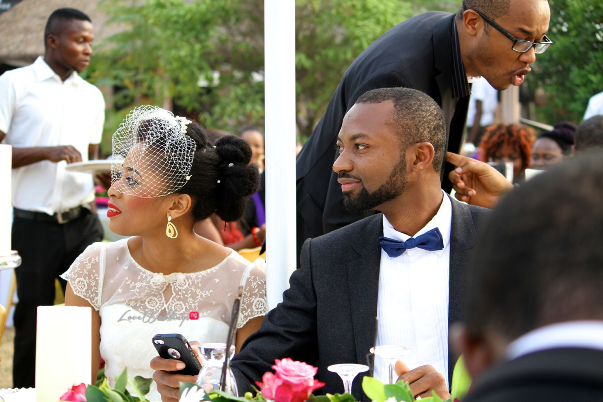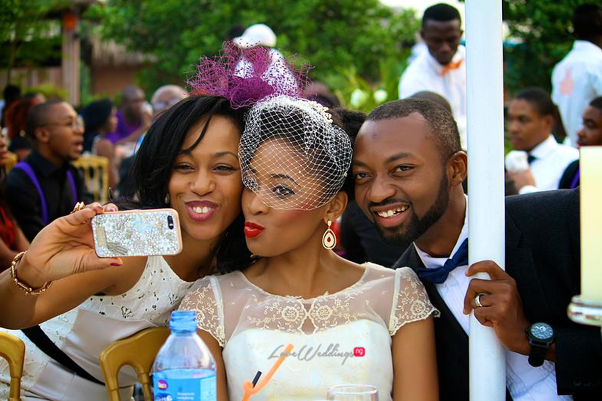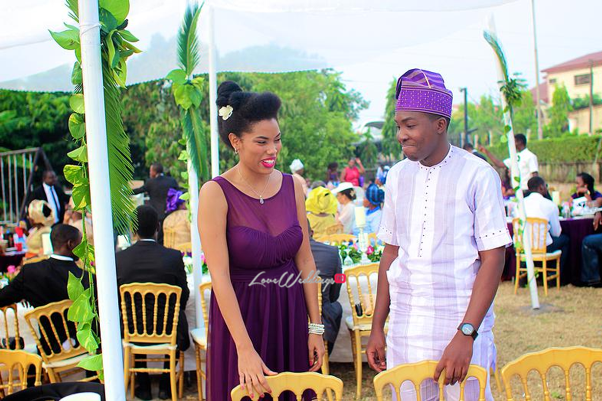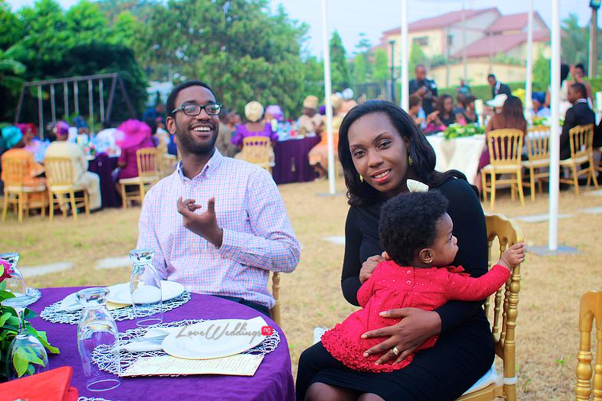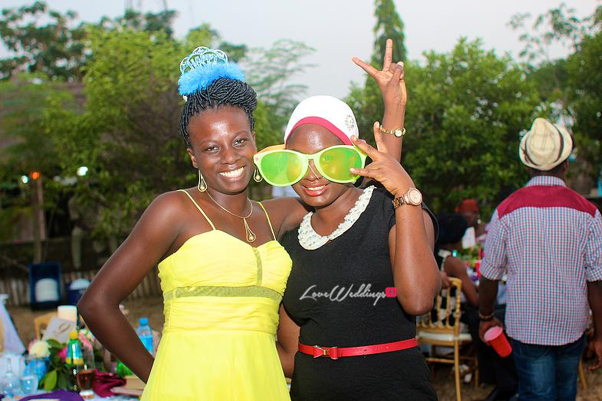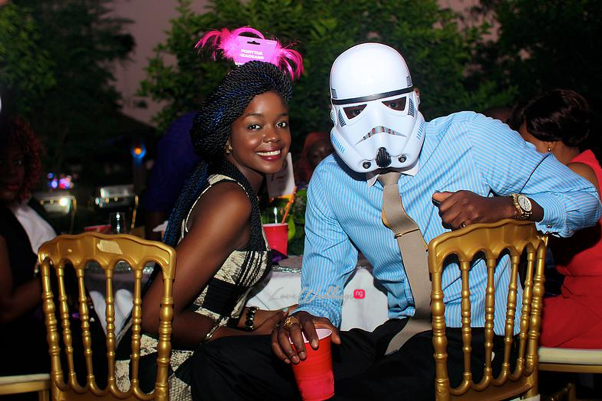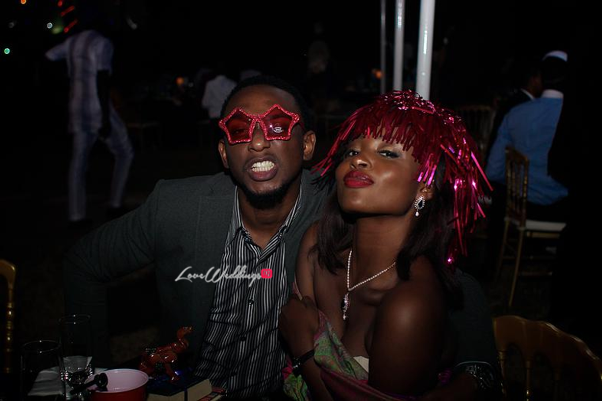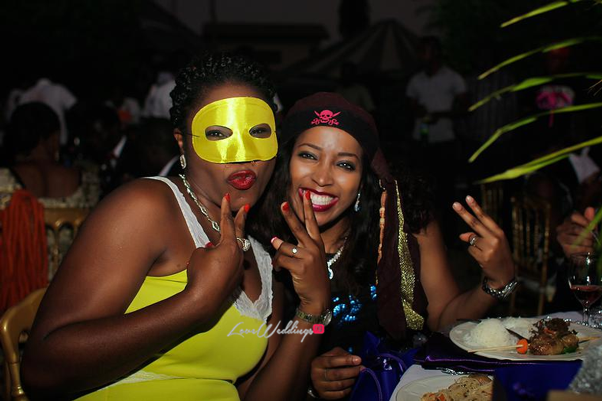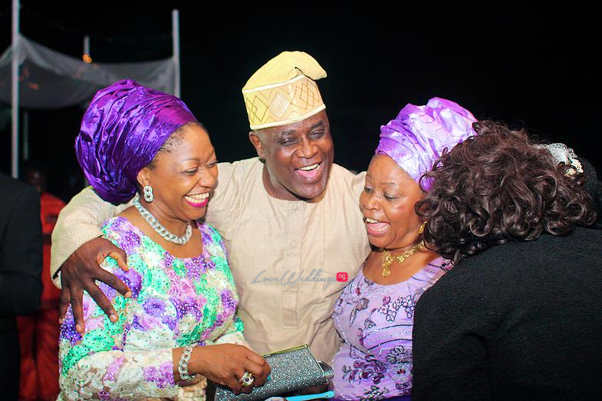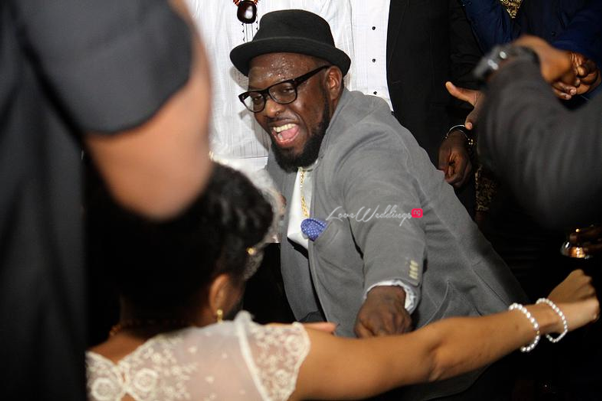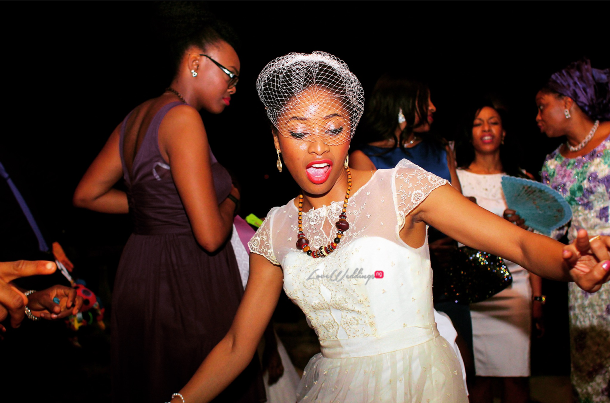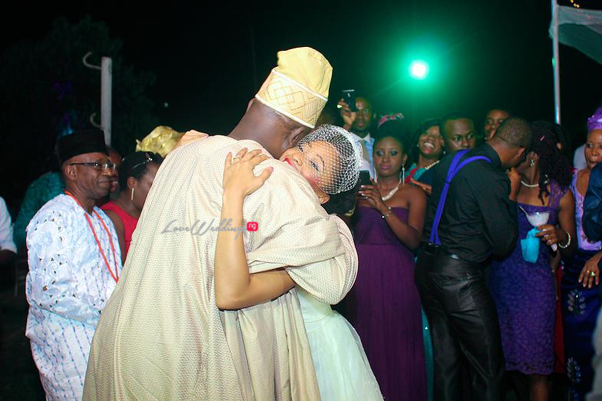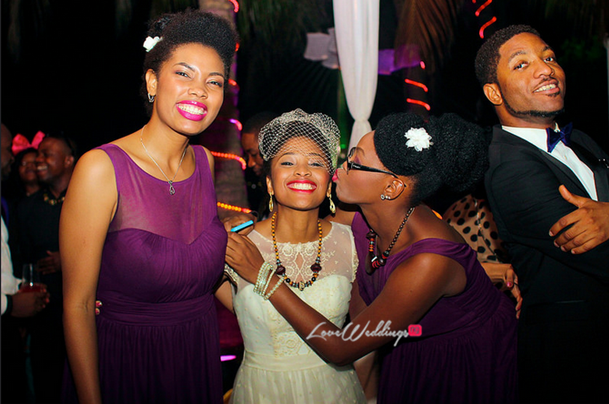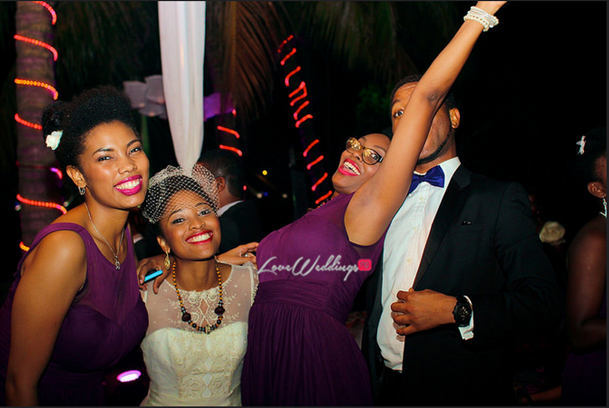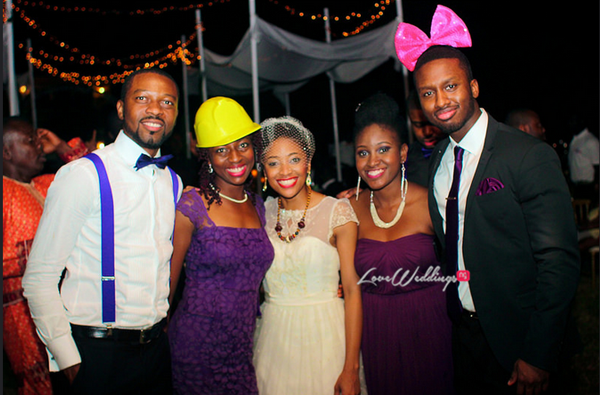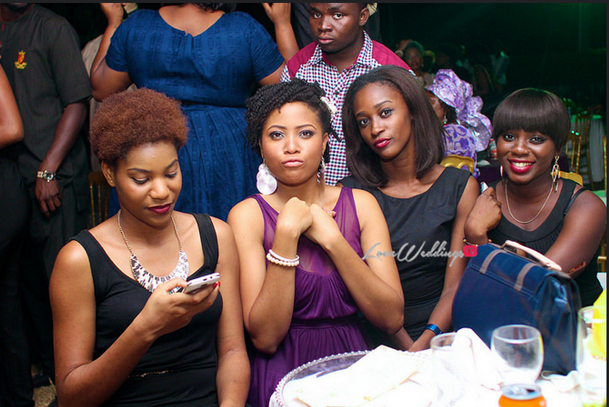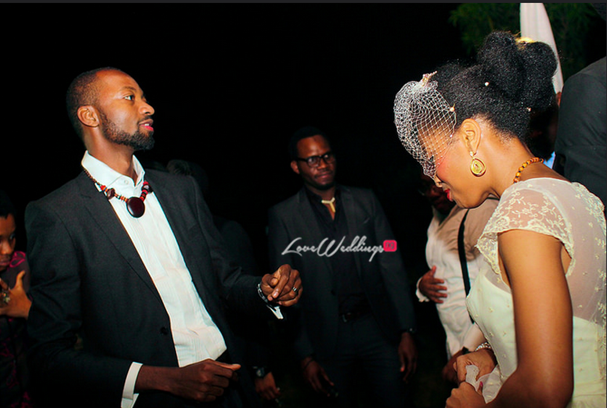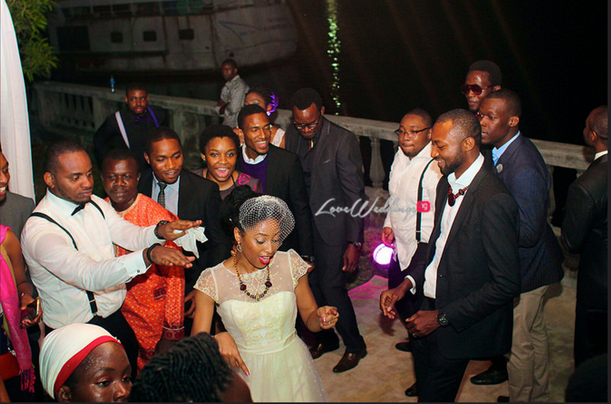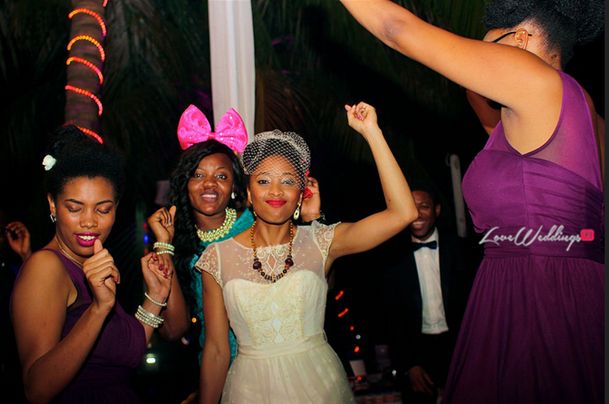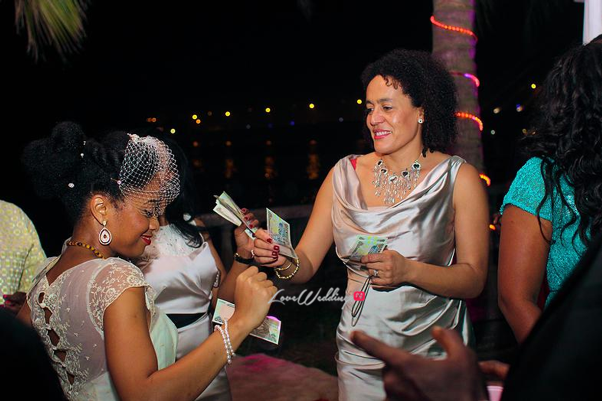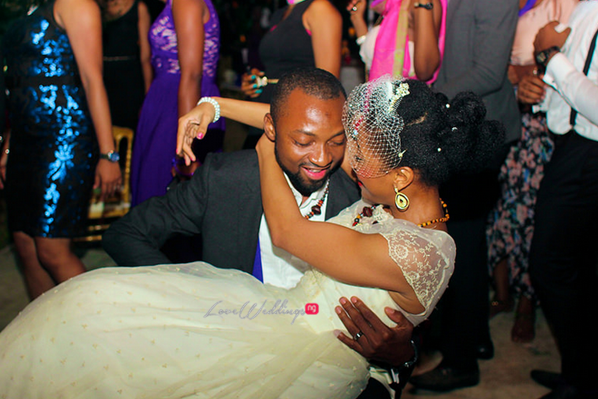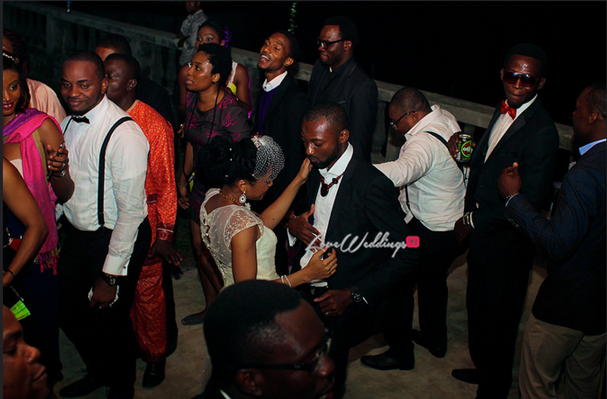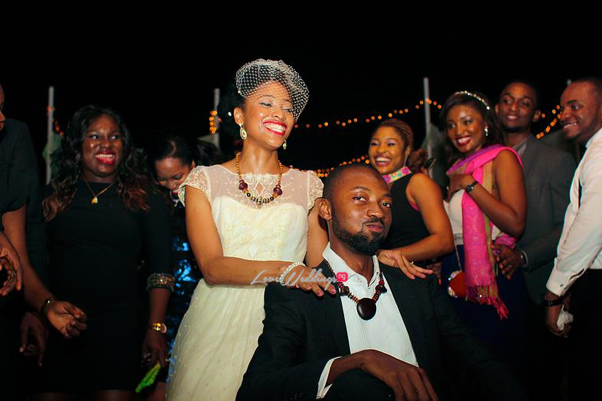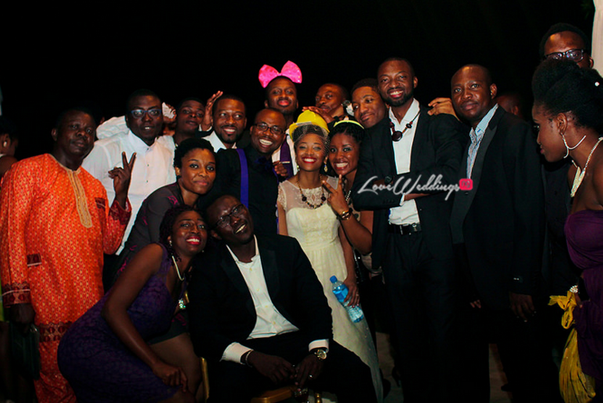 Traditional Wedding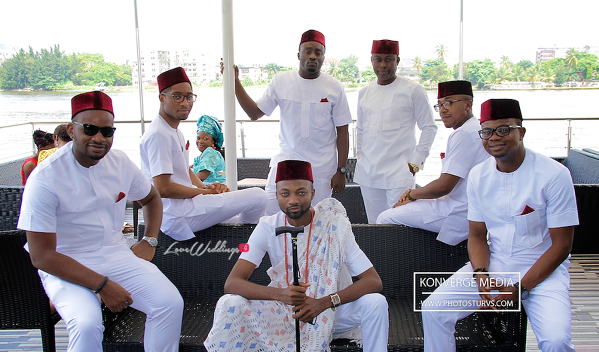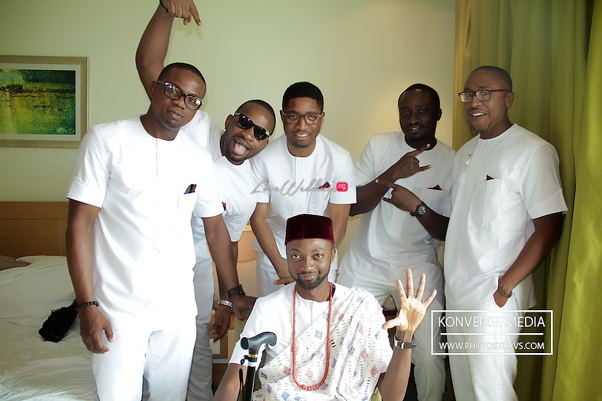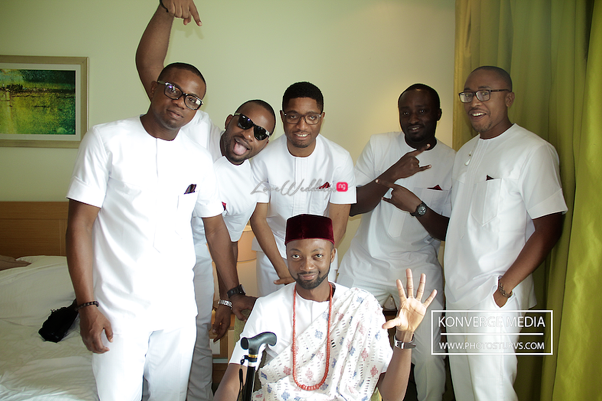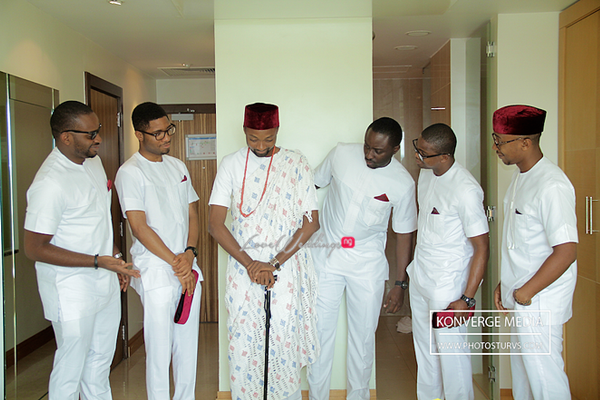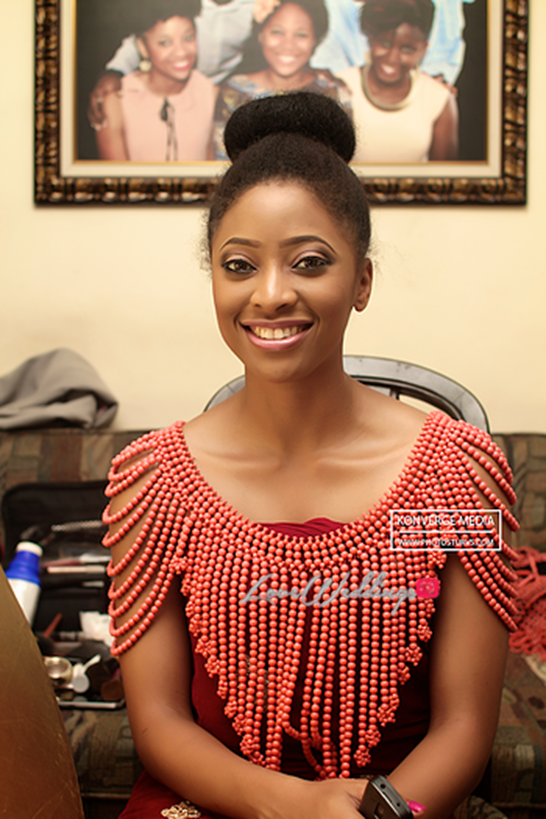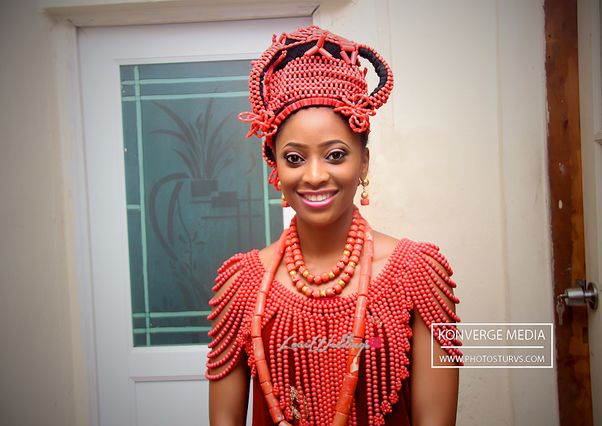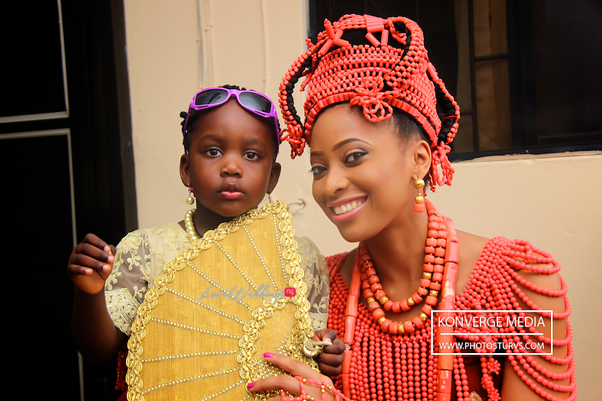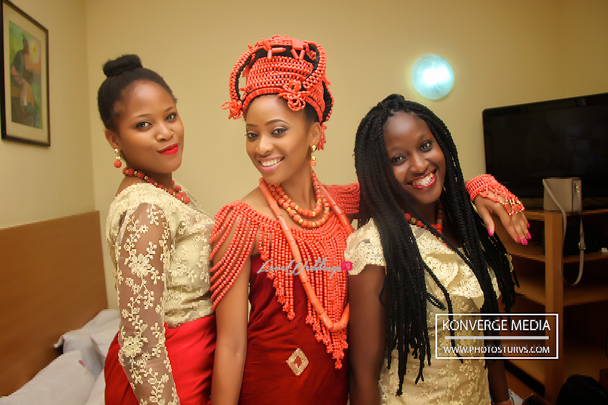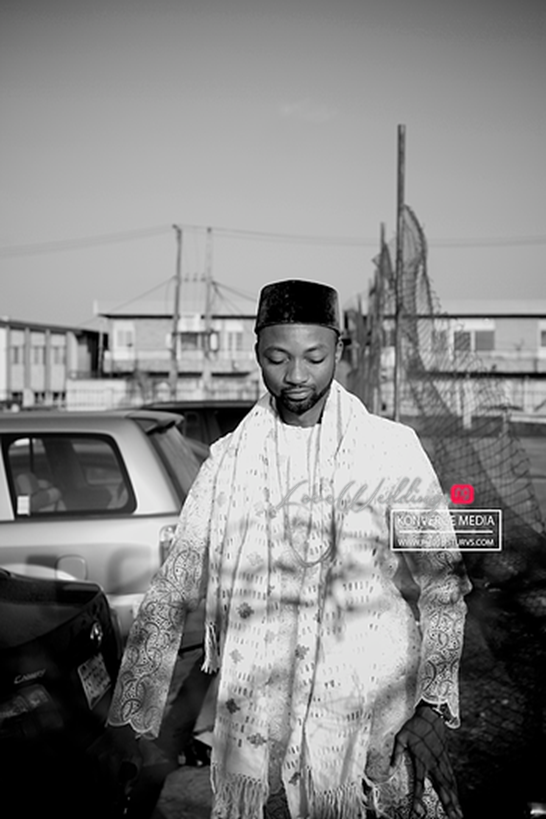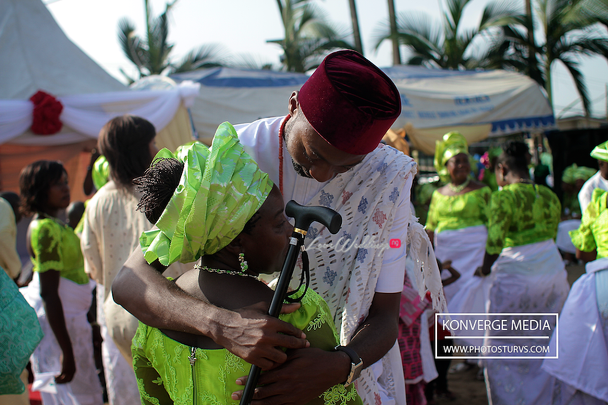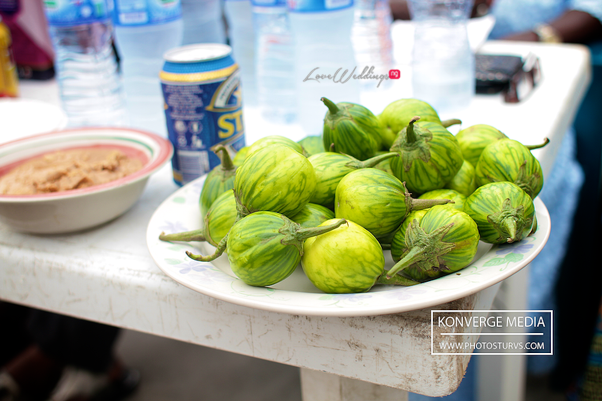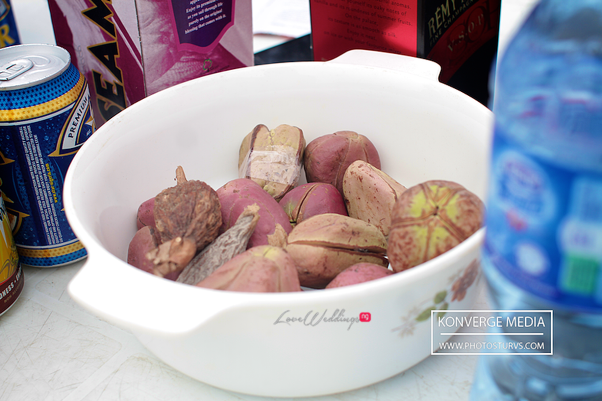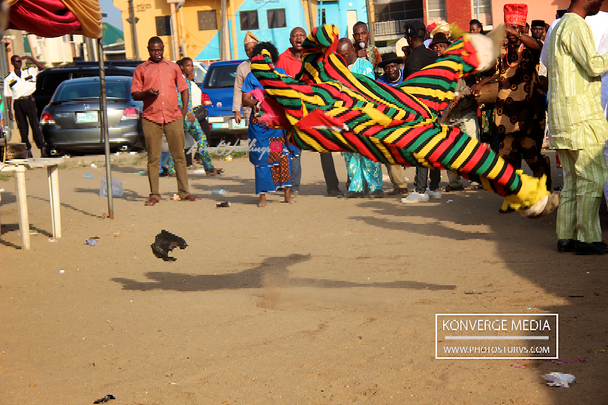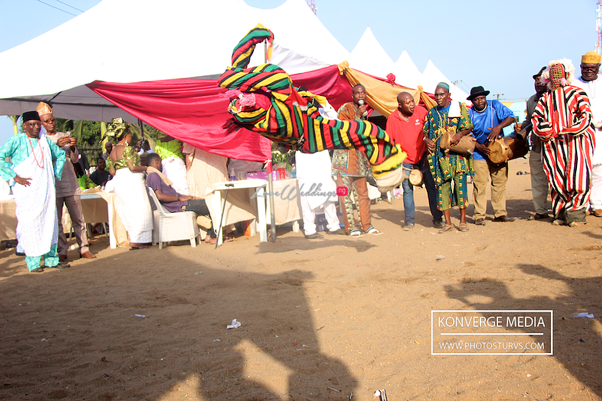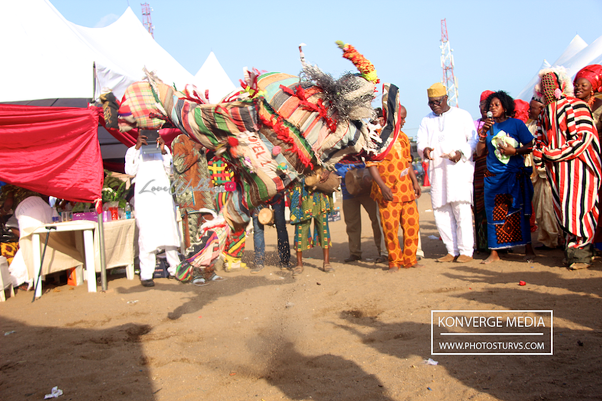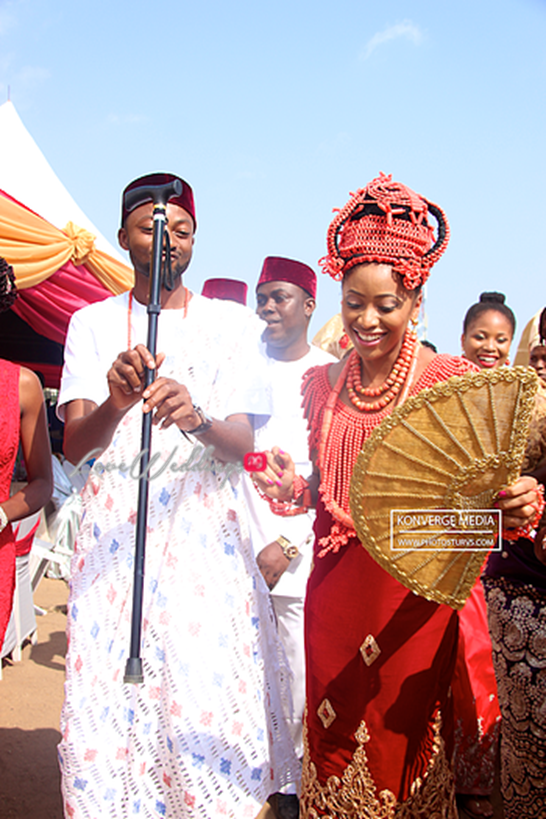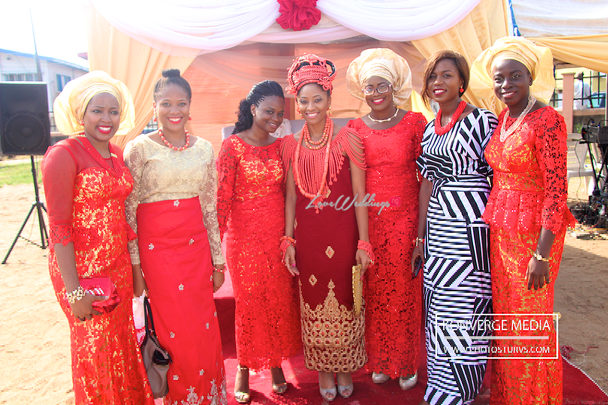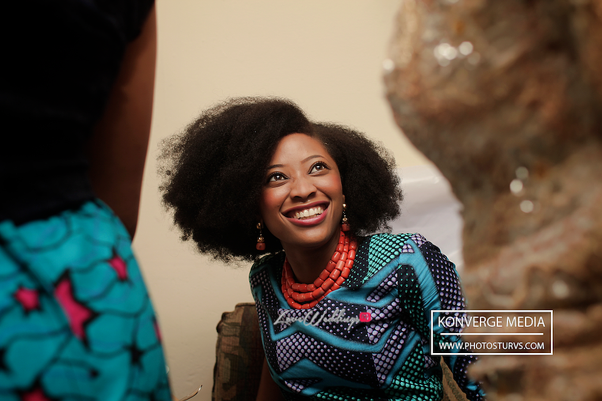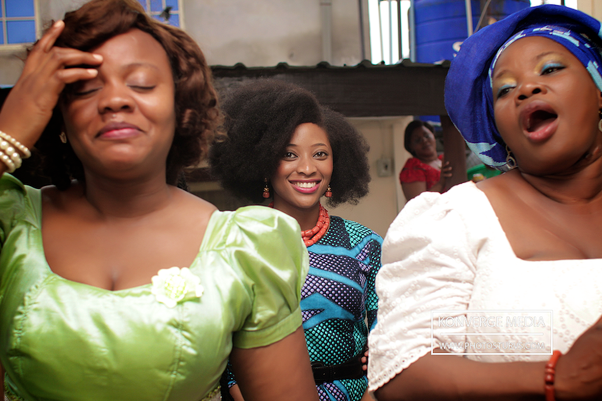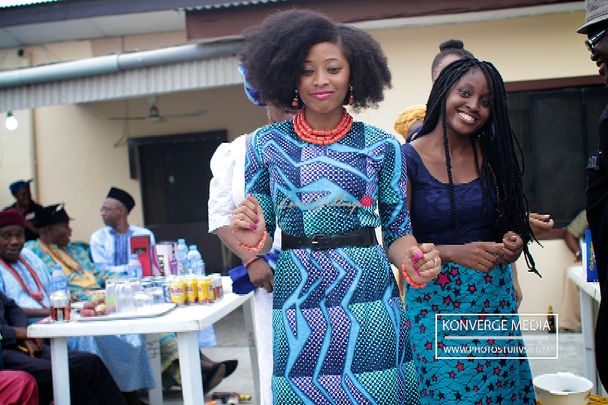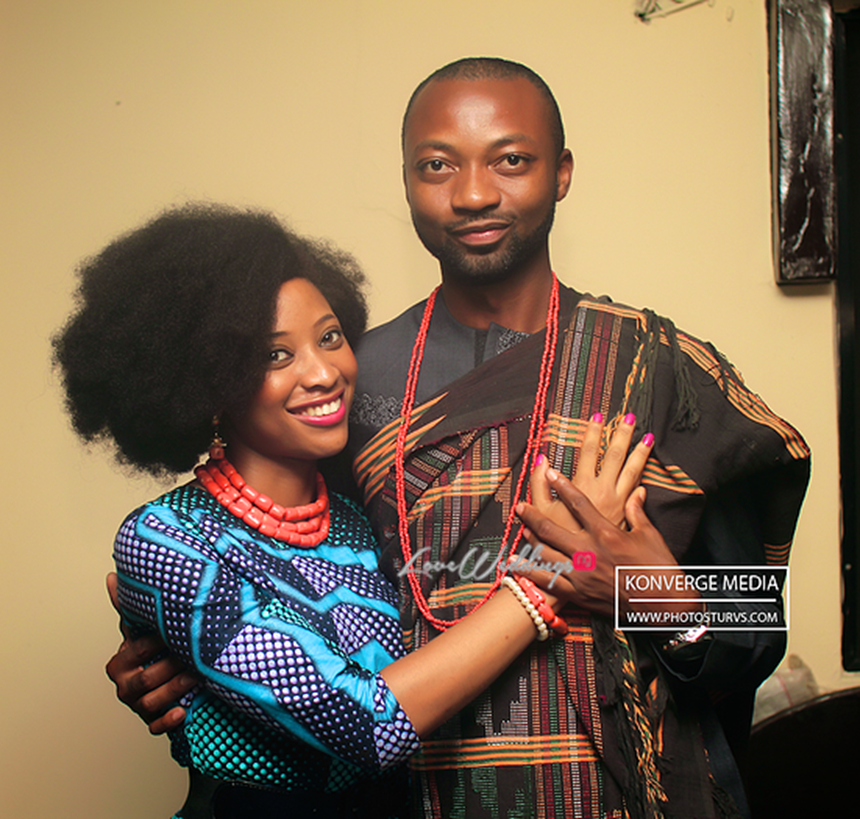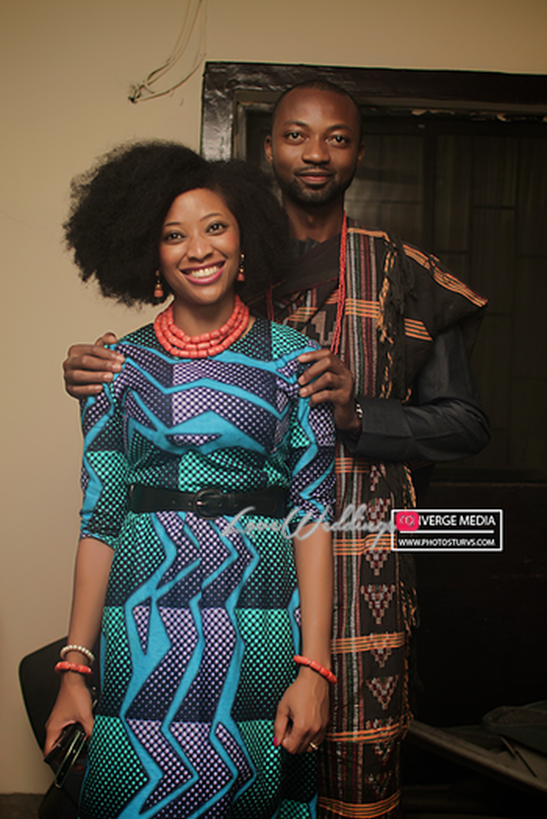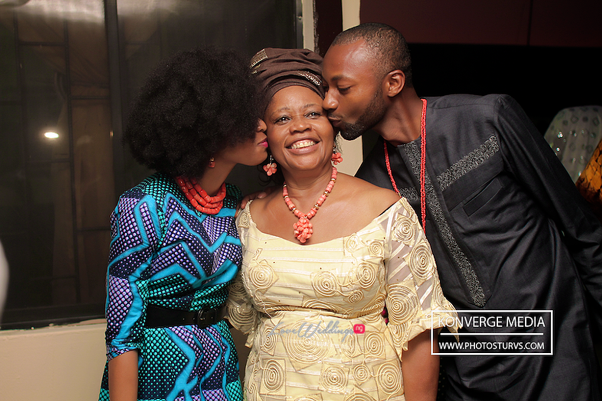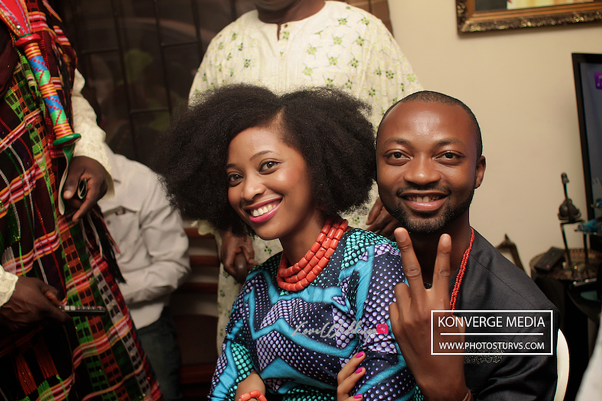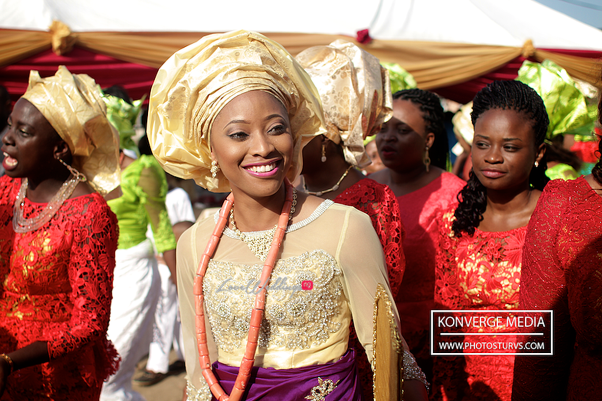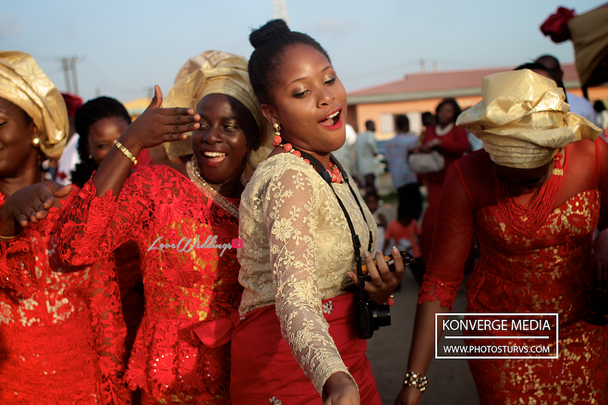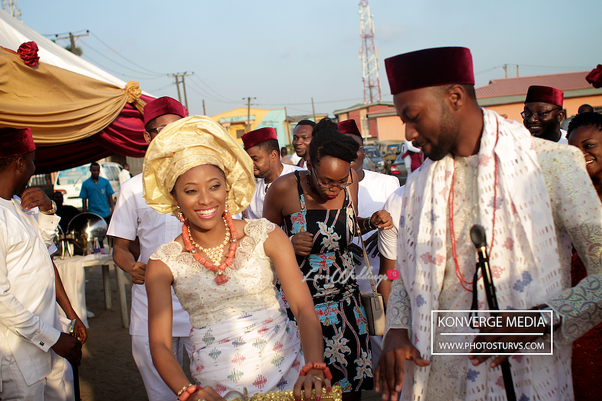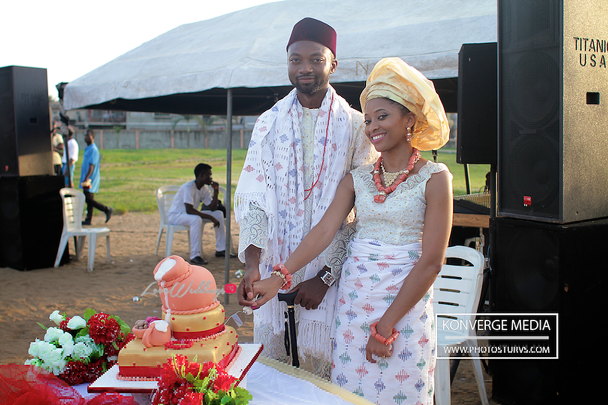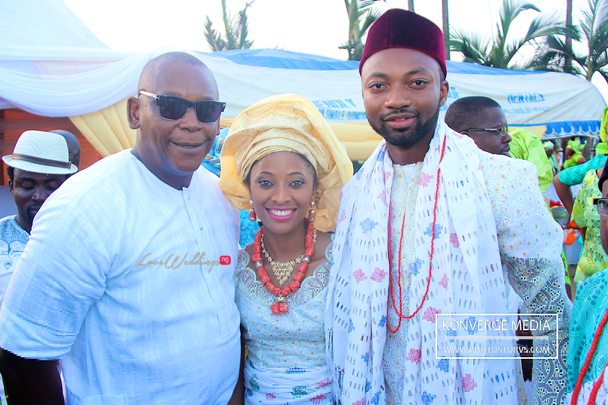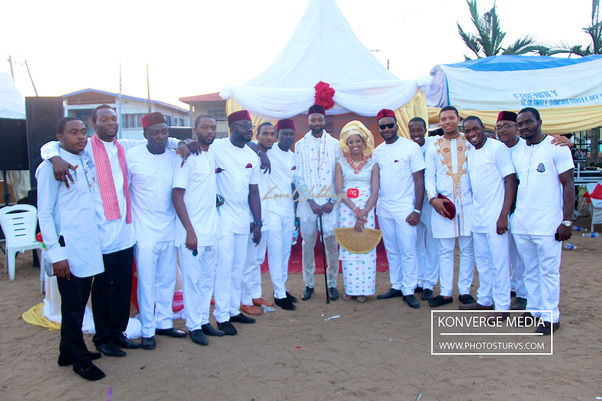 Vendors 
Photographers: Konverge Media | Michael Johnson Photography | Couple's friends
Videographer: On This Day Pictures
Makeup: Beauty and the Beholder
Caterers: Divine Caterers (Traditional), Malas Foods (Wedding Dinner) and Cakes and Cream (Desserts)
Wedding Planner: OK Event Planners (i.e. the couple. Lol. But seriously, we're starting an event planning business)
Decorator: Timeless Creations Nigeria (Church Wedding)
Church: St. Michael's Catholic Church, Lafiaji
Dinner Venue: Lekki Waterfront
We love weddings, do you? Get in touch today
Loveweddingsng | Website | Instagram | Twitter | Facebook | Tumblr | Google+