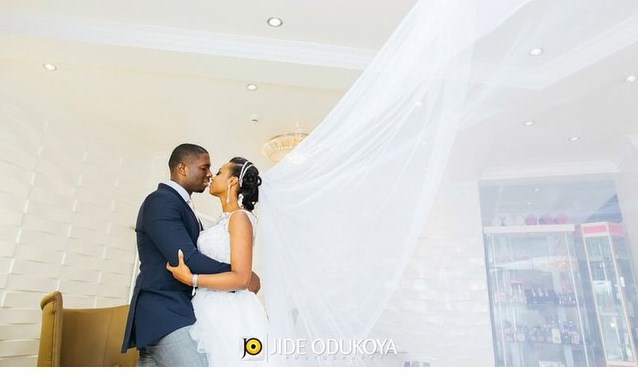 So back in the days, wedding vows would be very similar if not exactly something along the lines of the words below;
I, ____, take you, ____, to be my lawfully wedded (husband/wife), to have and to hold, from this day forward, for better, for worse, for richer, for poorer, in sickness and in health, until death do us part.
Scratch that…
Wedding vows are becoming more and more personal. Couples have decided to write their own vows and we think it's really cute, afterall its your wedding right so you should have it YOUR WAY. Anyways, we found some vows that just made us go 'Awwwww'. Others made us shed a few tears, some made us smile. So, we have put together a few wedding vows that have got us very emosh… Get your tissues out and be inspired.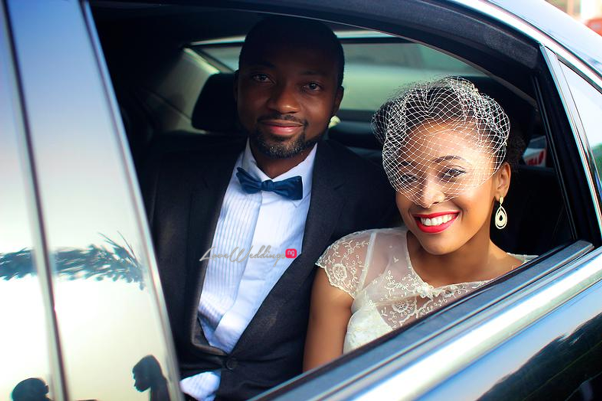 This wedding was what inspired this post, which I'm hoping will become a series of posts. We featured Ose & Kingsley's beautiful, unique outdoor Lagos wedding earlier this month, catch up HERE if you missed it.  Ose's vows to Kingsley were just as magical as their wedding. Watch their wedding video by OnThisDay Pictures below;
Read Ose's vows to Kingsley below;
When I count my blessings, I always count you twice Kingsley

There aren't a lot of things that move me the way you do

There aren't a lot of people who understand me the way you do

You are everything I hoped my husband would be and more

You make me smile, you make me laugh

I love you the way I didn't think I'd ever love anybody

You're smart, you're charming, you're clever, you're funny

Everyone who knows you loves you, respects you

You always look for a way to make people smile

I guess that's what I'm in love with

Your utter selflessness

I said it before and I'd say it again

I want to be like you when I grow up

I'm so glad God that led us to each other

We fit and it is God that has made that possible

And I promise today and always, before God and man

To always be your side kick, your partner in crime, your drinking buddy, your helpmate

To always have your back

I love you Kingsley

Let's make magic happen

– Ose's vows to Kingsley
Tinuke & Femi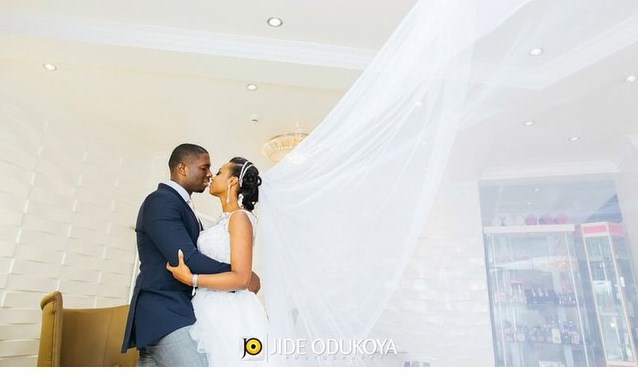 Tinuke Olopoenia & Femi Odukoya's wedding vows were just simply beautiful… Gosh!!! Their wedding was planned by one of our vendors – 2706 Events and Jide Odukoya Photography captured their beautiful day. Watch their wedding video by Leye Olumide below;
Read their vows below;
…When I first met her, it really was a God thing

The way everything happened, it was a God thing

My father had prayed the year before that before my next birthday I would find a wife

And right around that birthday time, she came into my life

And so to see today is such a privilege

Its so humbling to finally be here today and see everything that God has brought us through

I thank God for you coming into my life

You know the Bible says that 'No greater love can a friend show than to die for his friend

I would die for you a thousand times over again because you are my best friend

I love you sincerely from the bottom of my heart

I was called to love you, I was destined to love you

I would be your King, I would guide you to where God has promised us to be

All the days of my life. Thank God for you. I thank God for you

It doesn't matter any other time in history, any other era

It would have always been you.

It was meant to be you

I thank God for you

– Femi

I know you know I'm not perfect

but God knows that I will try my best everyday to do right by you Femi

I cherish you with every breath in my body

You are happiness and happiness is you

There is no start and no end

Nothing with which I can measure the length and the breadth of what I truly feel for you

I look at you everyday and I wonder how deeply God must love me enough to give me a man who is a reminder of his undying and unending love for me

I never thought I would love another human being as deeply as I have loved my father

You see to me, he's the perfect person… kind and loving

I watched my parents love blossom everyday before my eyes

And I always wondered how amazing it was to love another person who wasn't your own flesh and blood so completely.

The lingering looks and smiles even 25 years in its so awe inspiring

We stand today here and now fulfilling our destiny

All my life, I dreamed of loving a man after God's own heart

A good, loving, kind, intelligent and gentleman

You… Olufemi exceeded my dreams

Although you've given me the gift of your heart,

I know now and forever that your heart still belongs to God

The God who joins us today

The God who blesses this union

The God who would forever watch over our marriage

And so before the eyes of our most generous and loving God

I hereby vow eternal love to you

Eternal devotion for you

Eternal strength for you

Eternal growth with you

Eternal stability by your side

Whether the sky brings sun or rain,

Eternal commitment to be the best wife and the best mother I could possibly be

Always, always for you my precious, precious husband

I will love you forever and always

Till the very very very end

– Tinuke
Enough happy tears for one Friday, more Wedding Vows we love soon. Stay with us
We love weddings, do you? Get in touch today
Loveweddingsng | Website | Instagram | Twitter | Facebook | Tumblr | Google+