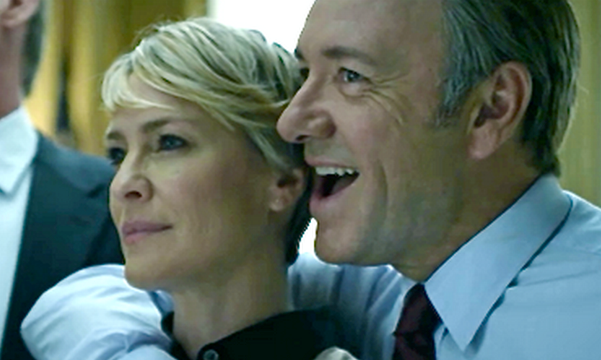 House of Cards Season 3 (YESSSSSS!!!!)
How many people are as excited as I am? Well, I was so excited I watched all chapters of season 3 in one go, … An entire weekend gone… well, I was working as well (Multi-tasking)…
Don't worry no spoilers here, I'd let you watch it yourself. Anyways back to the post, I'd like to write about two characters in House of Cards… Frank Underwood (The President) & Claire Underwood (The First Lady)…
I love the bond Frank & Claire Underwood share; they just GET each other… They understand each other so much I wonder if it's real. The way they look at each other in admiration, the silent nods of agreement with no words spoken, it's just unreal. They're both quite confident and self-sufficient but when one of them needs help or attention, the other is there. I remember watching one of the episodes when Claire was on a TV show and Frank watched what was going on and knew instantly he had to leave everything he was doing to be there (at the studios)… He travelled to be the first person she saw as soon as she went off the interview set.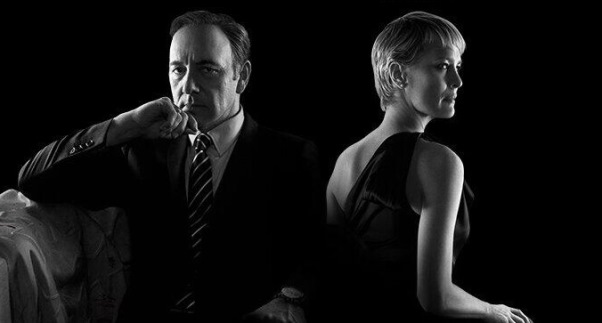 That being said, there are a lot of things we can all say about Frank & Claire Underwood that would not be nice but true. I'm already thinking of a few adjectives… Stylist's editorial assistant – Kat Poole described Claire as "utterly self-serving, not afraid to destroy anyone who stands in her way and unlike so many female characters on television today, is unapologetic about it, too. There are only so many ways you can read into her statement to a former employee: 'I'm willing to let your child wither and die inside of you if that's what's required.'… Claire has no moral, ethical or personal Achilles heel… Think what you like about her; ultimately, Claire wouldn't care. She'd be working out whether you posed a threat, and then planning how to crush you."
Frank once said "I love that woman (Claire), I love her more than sharks love blood." Claire said of Frank "Before every great man is a woman with blood on her hands". Well, you know what they say 'Birds of a feather flock together'… I think Frank & Claire are perfect for each other.
What do you think of Frank & Claire Underwood?