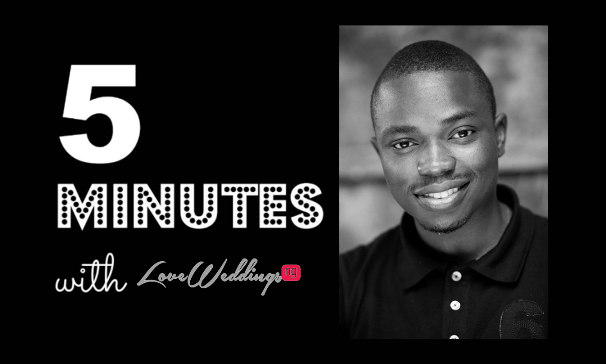 '5 Minutes with…' is a series of short interviews with some of the esteemed vendors listed on our directory. We get to know the brilliant people behind the brands we love. This week, we meet Adebayo Lawson of B.lawz Studios.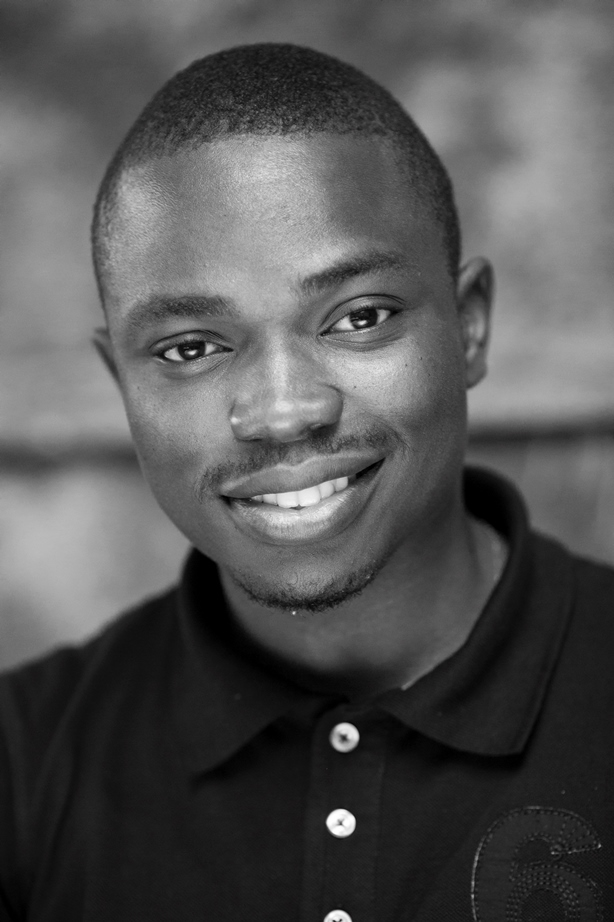 Adebayo Lawson is the creative director of B.lawz Studios (Photography and Cinematography Services). I'm more of a Portrait/ Lifestyle Photographer. Business started in 2010. Got my Filmmaking Degree in 2013, MA Film Making From The University Of Essex UK. Over the years, I've photographed amazing portraits as well as breath taking landscapes which I now sell as Artwork. I've worked for magazines and companies like Thisday Style, Simmon coopers, Actnow (Shot official portrait of Osinbajo, the vice presidential candidate of APC), Lagos fashion week, NACK. I've photographed some weddings in and out of Nigeria. I had an amazing time last year in Atlanta while shooting a hispanic wedding. I love to sleep. I feel its a blessing and when I've worked and been paid I like to take vacations and sleep on the most comfortable beds in the world. Hopefully I have a bed on the water experience soon. lol.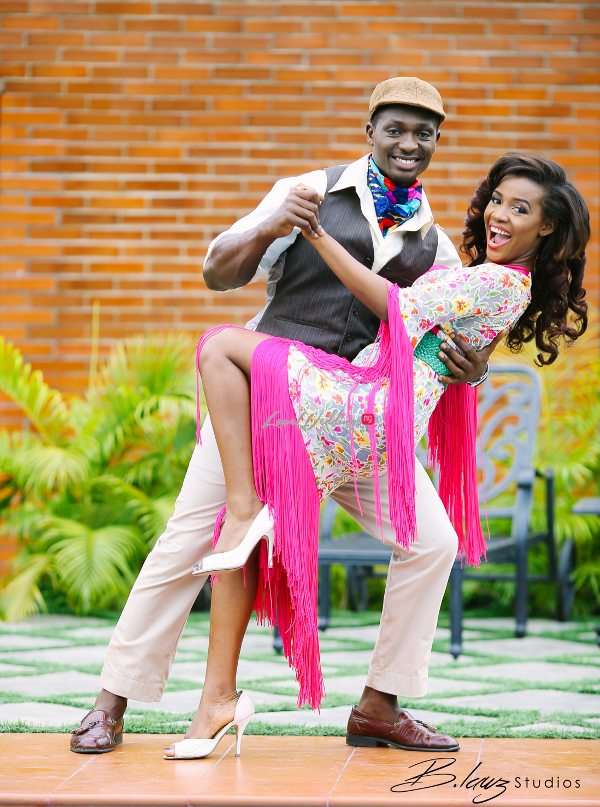 The part of my job I enjoy the most? Shooting Kids, they have the most undiluted emotion and affection and its a blessing to capture life's beauty through them.
My biggest accomplishment to date… Shooting a portrait of a young girl about age one. She had tears in her eyes and also a smile on her face and some crumbs of biscuits in her mouth. Still the most amazing portrait I've ever photographed.
The best vendor you've worked with Christine Creations. She is an amazing Make up artist and I'm always 'wowed' every time we work together.
In my spare time, I like to watch movies at the cinema. I just love big screens.. lol. For me, its a place of refuge where I get away to refresh myself.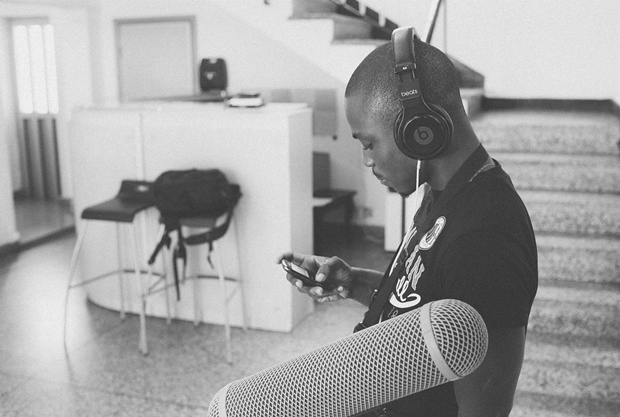 Interesting fact about you… I'm a believer in Jesus. Most people don't believe it when they hear me speak about Jesus. They always expect me to be some bad guy or one who smashes chicks and all. I just laugh because I know of a better life than all that.
Call or text? Call. I barely have time to text. especially when I'm around people 18 hours of the day. It just feels rude when people are talking to you and you start texting.
Cook or be cooked for? I like to cook, not because I'm perfect at it but because its an opportunity to know if other humans can eat what i live on.
3 Guests for dinner, who would they be?
Jesus Christ (Would be so cool taking selfies with him.)
Filippo Inzaghi (Greatest Ac Milan striker of all time)
Brandy (Gosh, I loved her from Moesha).
To get in touch with B.lawz Studios, click HERE.
For more from our 5 Minutes with … series, click HERE
Next week, we meet … Olamide of Sweet Indulgence
We love weddings, do you? Get in touch today
Loveweddingsng | Website | Instagram | Twitter | Facebook | Tumblr | Google+