29 – year old sisters Rafaela, Rochele and Tagiane Bini from Passo Fundo in southern Brazil all got married to men who look strikingly similar on same day at the same ceremony. They wore the same wedding dress, hair style and make up but chose different colors of bouquets for their big day to help their friends and family distinguish one bride from another.
Rafaela was the first to find her future husband, Rafael, ten years ago while studying at university. A year later, Rochele got together with Gabriel. The brides' parents Pedro and Salete suggested the girls all get married together after Tagiane also got engaged to Eduardo. The only dilemma for their father – Pedro was how he would walk all three daughters down the aisle at once. He said: 'We decided that we would all walk down the aisle until half way down the church. From there, I would take one at a time.'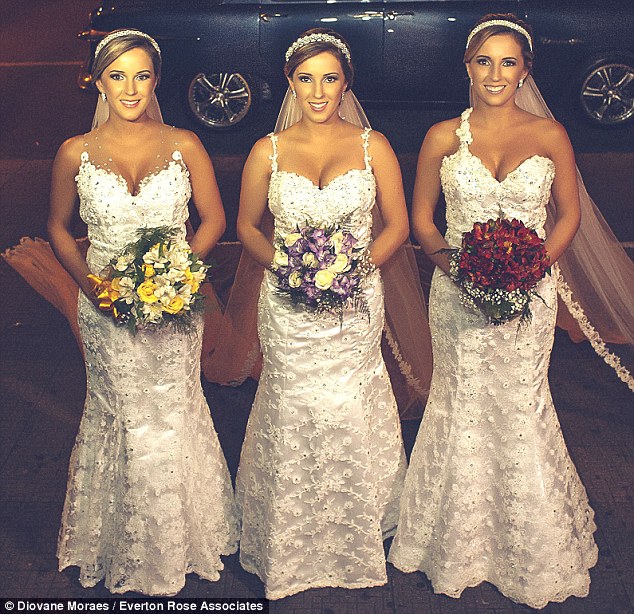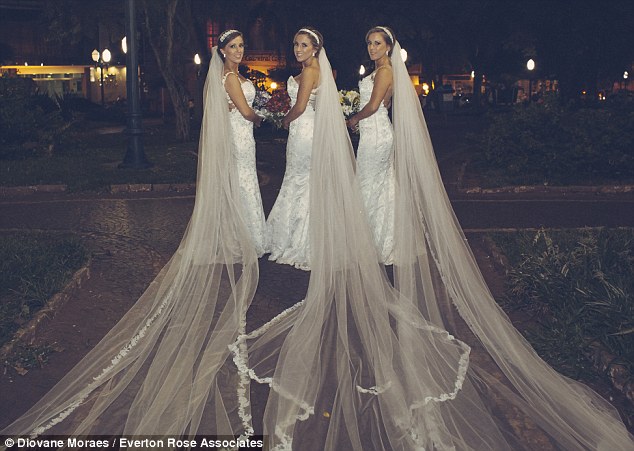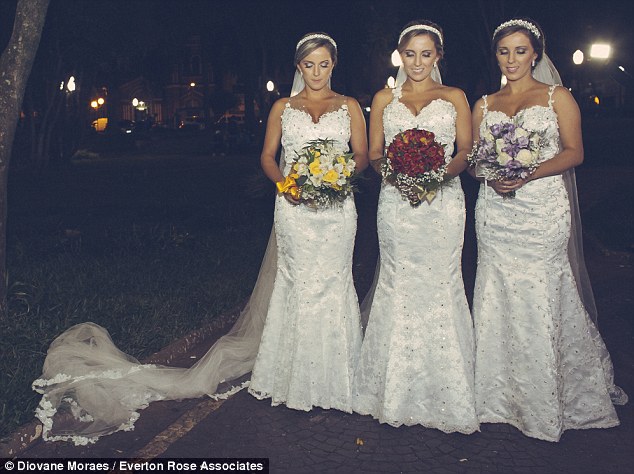 The pews at the Nossa Senhora Aparecida catholic cathedral in Passo Fundo were moved apart to allow more space for the three brides to walk down the aisle together. They were followed by 18 bridesmaids and page boys, each using the chosen colour of the bride they were representing, yellow for Rafaela, blue for Rochele and red for Tagiane.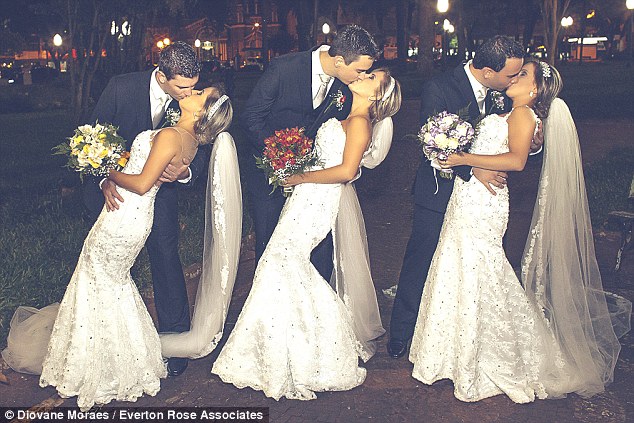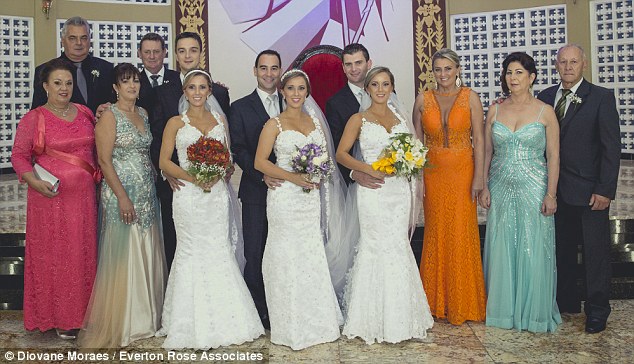 The first to be taken to the altar by their father was Tagiane, who was the first to be born. She remembered: 'I tried to hold back my emotion, but I couldn't. To see my dad there, at that moment, was a feeling I can't explain.'
How cute, apart from sharing the same birthday, they'd now share the same wedding anniversary.
Source: Daily Mail