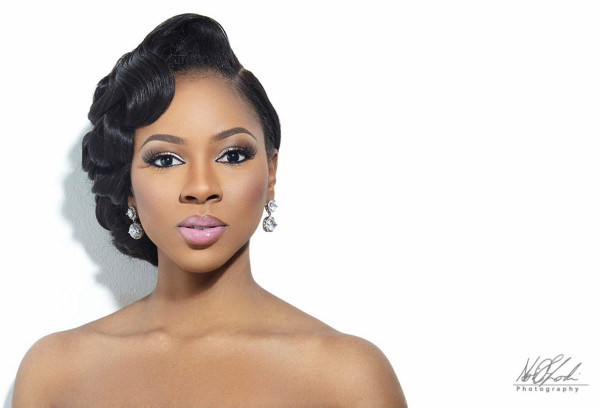 Tola Olayanju of Charis Hair and Imelda of Beauty Boudoir teamed up to create five fun, flirty and versatile bridal beauty looks that we think are stunning. Abi Oshodi of AO Photography shot the pictures.
Check them out below;
Annabelle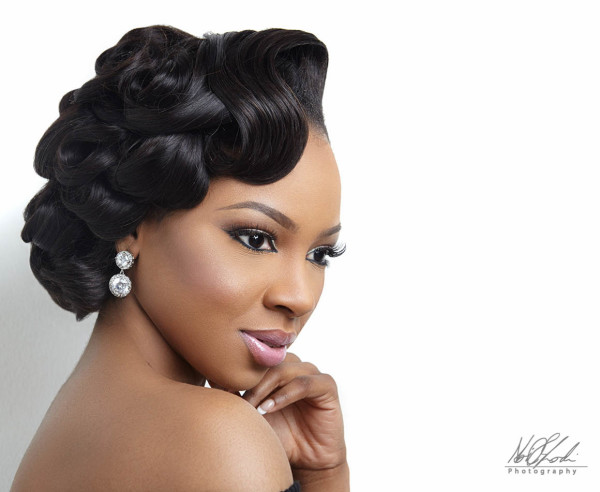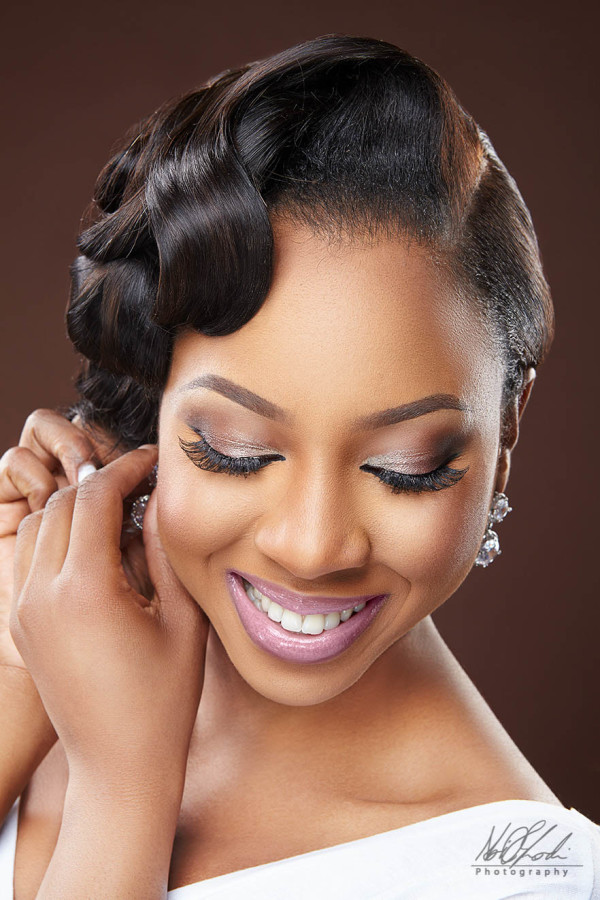 For the sweet bride, Tola created a fabulous fusion of vintage curls and modern twists, with a side part. Imelda made herself up with sultry eyes and pretty soft pink lips.
Scarlett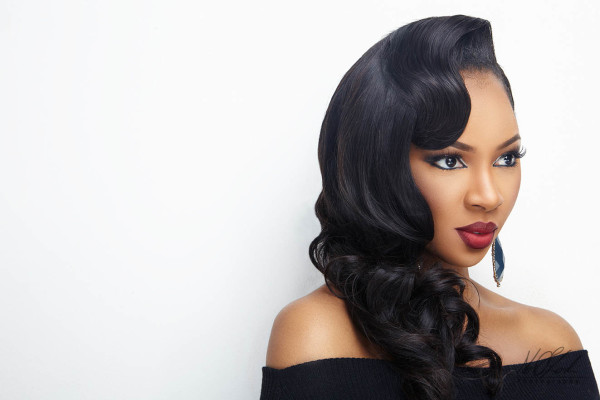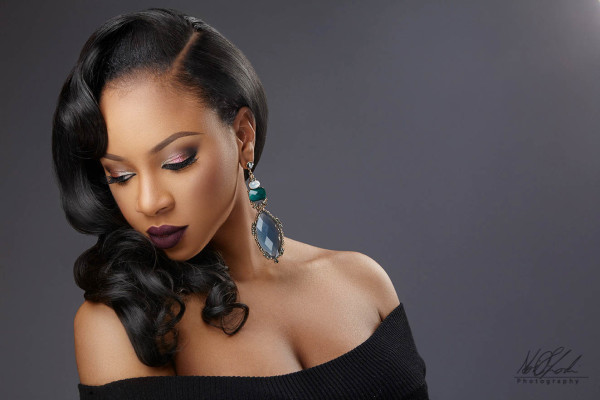 Now it's time to let your hair down! Side swept curls, a clean sweep and high coif is ideal for the reception/second dress look. It's also an awesome way to show off your jewelry! To amp you up for the evening, Beauty Boudoir added a pop of colour on the eyes and topped it off with a dark lipstick.
Daisy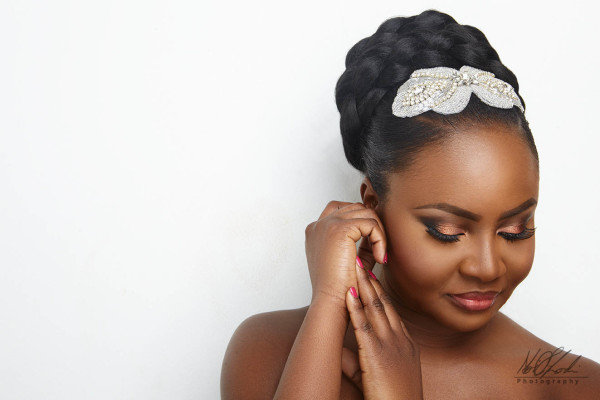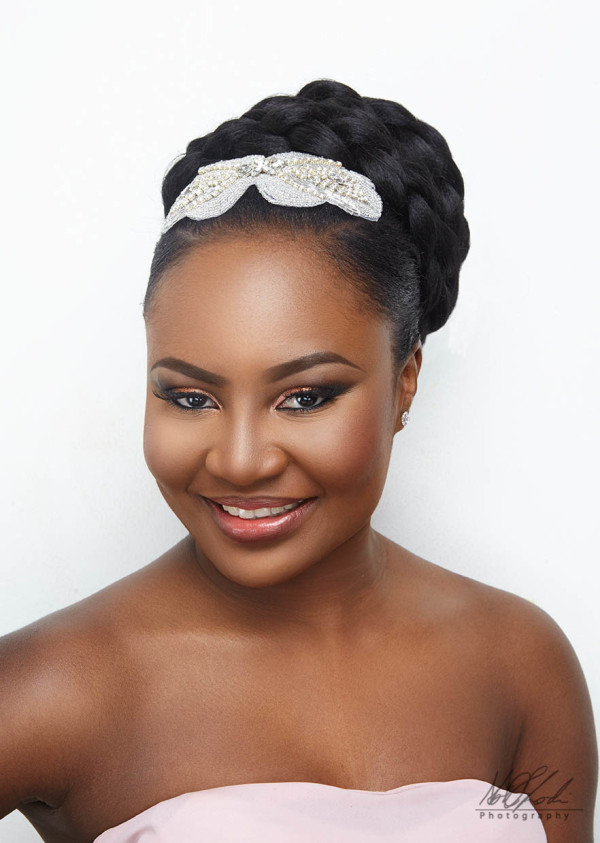 This high up-do was created using a four-stranded braid and works for natural and relaxed brides alike. Notice the eye shadow and lipstick match? Beauty Boudoir says you shouldn't be afraid to go for this look, as long as the colour suits your skin tone.
Ruby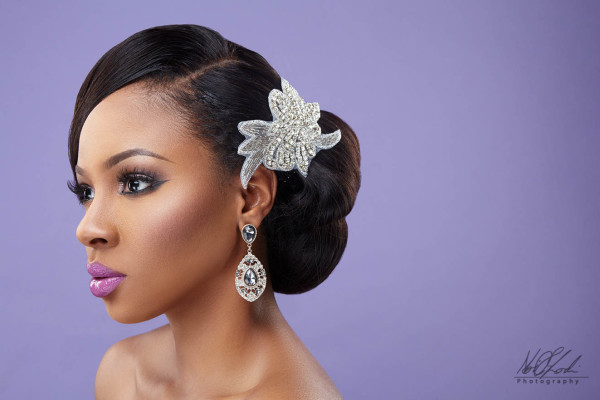 This purple pastel lipstick paired with a coloured smokey eye makes for an unconventional, but still oh-so-pretty bridal look. Charis Hair achieved the illusion of a single low bun by using double rolls. Perfect for the bride who doesn't want a cliche look, the headpiece crowns it with elegance.
Stella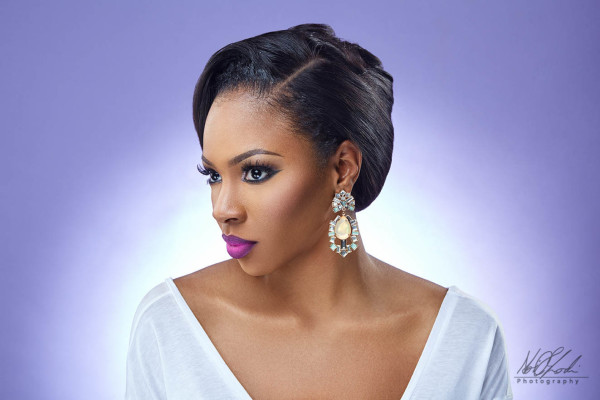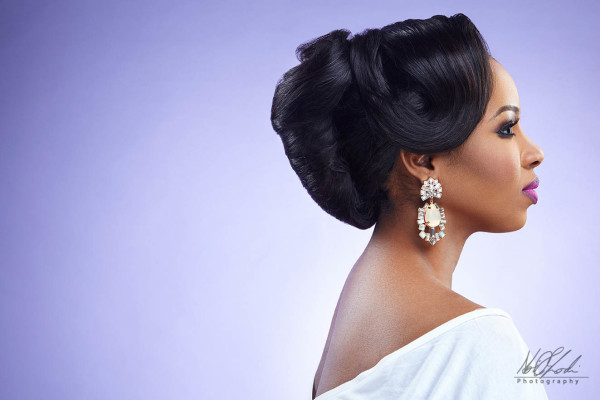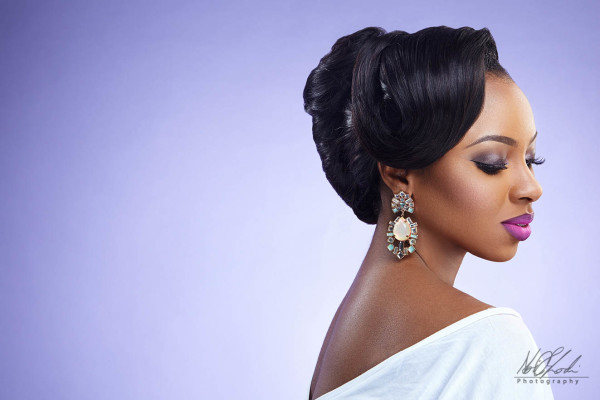 The classic french roll is timeless! Charis Hair also added a side sweep. Imelda went bold – ombre lips and winged eyeliner, with long lashes, for a sensual touch.
Vendors
Hair: Tola Olayanju of Charis Hair | Email: info@mycharishair.com | Instagram
Makeup: Imelda Ladebo of Beauty Boudoir | Email: info@beauty-boudoir.net | Instagram
We love weddings, do you? Get in touch today
Loveweddingsng | Website | Instagram | Twitter | Facebook | Tumblr | Google+