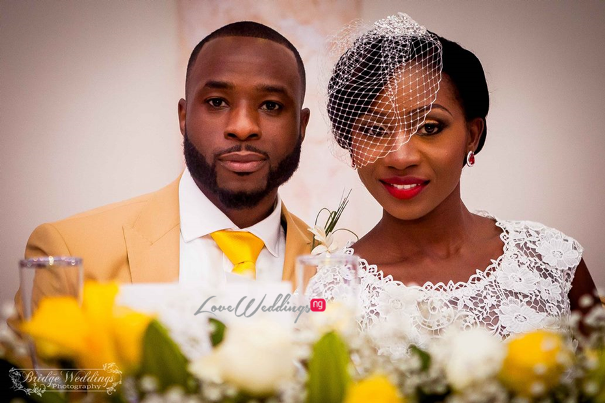 Yayyy! Another wedding feature by our vendor – BridgeWeddings.
Seun and Hannah said 'I Do' on the 2nd of September, 2014 at The Decorium – Wood Green and photographer – BridgeWeddings was there to capture their special day. Their story is simply beautiful, very real and one most people might be able to relate with.
How They Met
It is true that many believers would agree that God was involved in the joining together of themselves and their spouse but nothing is more true and evident than that in our meeting.

One of those meetings that when later discussed, candidly points to the handy work of the Only Wise God.

We met in church. Yes, I know, it doesn't sound very unique. But what made it both unique and special for the both of us (individually) was that we instantly knew we were going to get married! We both had a 'God moment' of …. I think this is my wife/husband…(and this was before we had even spoken lol)

One day Hannah introduced herself to me (being the new guy to the church) and I was all the more convinced that she was 'the One'. As time progressed, we spoke in the corridor at church and once in a while between the pews, but never on the phone- I determined not to ask for her number as I didn't want to be the catalyst for anything. Previous experiences had taught me that God was fully capable and didn't need my help; so I backed off! Obviously Hannah, being an astute female knew deep down that I was interested but done a good job of not allowing it to influence her behaviour (nor did she give me any inclination as to how she felt).

After about 6-9 months of casual chats and random church corridor fellowships, I travelled overseas and couldn't get her out of my mind, which lead me to spend ample time praying about her. Eventually whilst praying I felt a peace that it was a done deal!

On my return I was excited about how things would unfold but to my horrific discovery, Hannah had 'switched off!' She seemed a bit cold, brash and uninterested to say the very least. This went on for a while and I periodically would ask her 'if or how I had offended her, to which she would reply 'no you haven't, I've just been busy…'

I wasn't buying it so I let it go for a while but after a few months it was still bugging me so I decided to do something about it and trash this thing out once and for all… Afterall I 'knew' She was my wife, although I began to think I may have made a mistake. So one day, we agreed to meet up. On meeting up, we spoke about any and everything and eventually got around to the big topic… I explained my motive for meeting which was to inform her of how I felt about her and to ask her to prayerfully consider being Mrs Oyedele to which she agreed that she would go away and pray about.

2weeks later, she asked if we could meet… We met, we spoke… And now we are Married! Glory to God!

A word of encouragement to all those hoping, praying and even searching for a life partner…

Wait on God! His timing is perfect and breeds no regrets!
Here's what the photographer – BridgeWeddings had to say about Seun & Hannah's wedding.
This might sound cliché, but this wedding was BIG! Not just BIG but beautiful, from the couple to the locations to the guests, it was such an amazing time. Seun and Hannah compliment each other so well in that they are both calm and chilled out individuals. As a photographer, it's always a lot easier working with brides that aren't stressed out on the day, but Hannah was so calm and relaxed which I believed helped us in getting natural shots of her as the day unfolded. The vintage style colour theme of the couple was one of the most stylish and bold we've seen. Again during this wedding it was handy to have our long telescopic lens where we could be at a real distance and catch those wonderful candid moments. In the couples portrait pictures, you'd be able to see how much the couple enjoyed themselves almost forgetting the camera was there! One ingredient that is so clear with Hannah and Seun is their love for each other and again it showed so much on the day and hopefully you'll agree, in these photo's. Enjoy!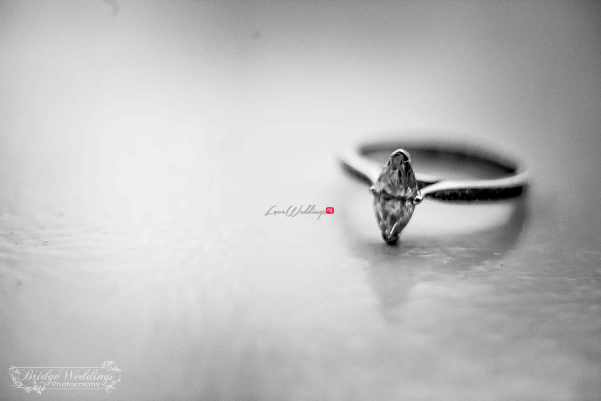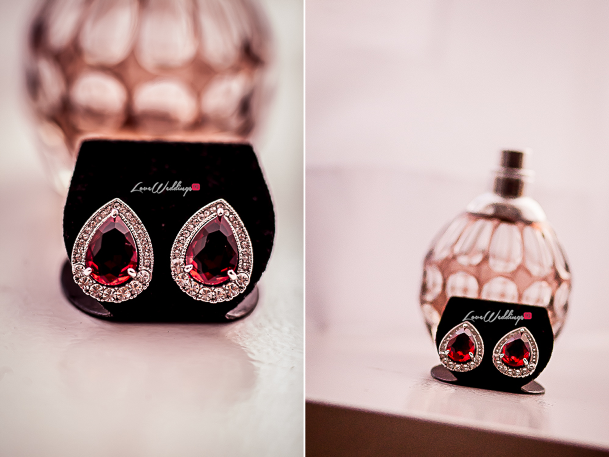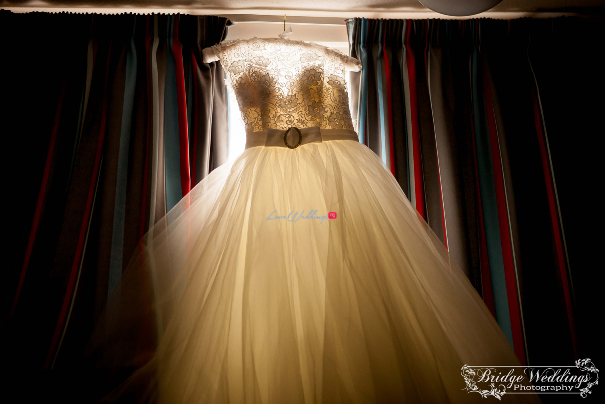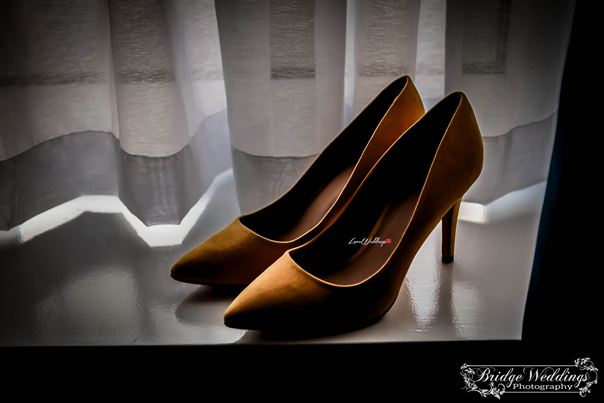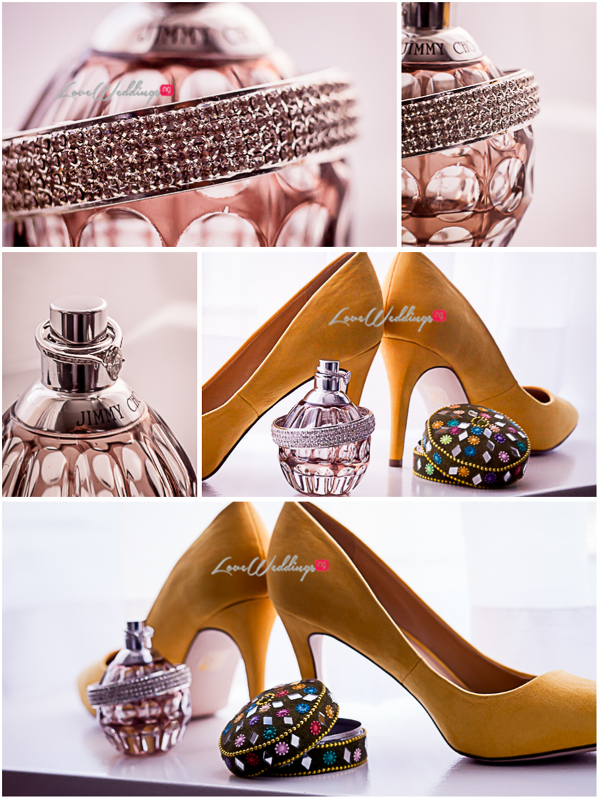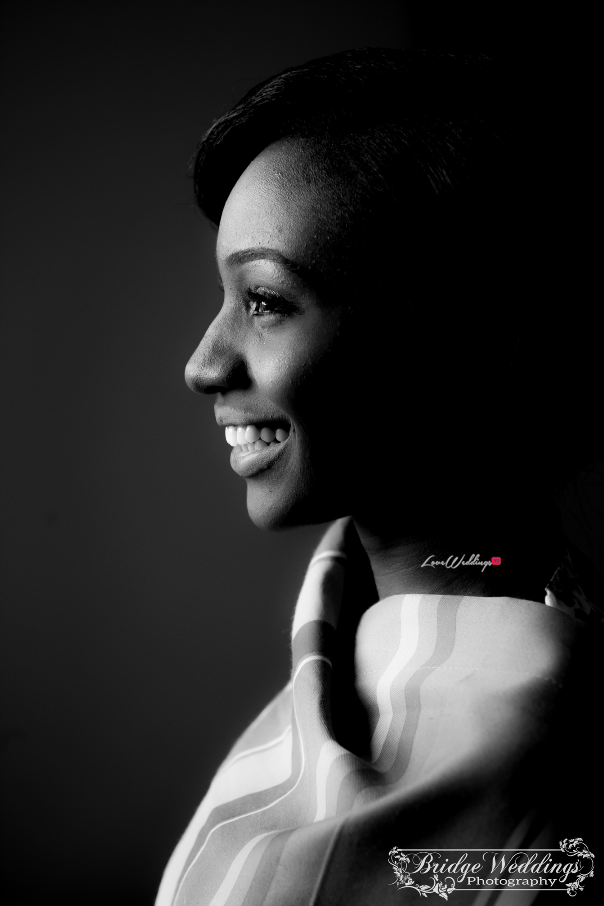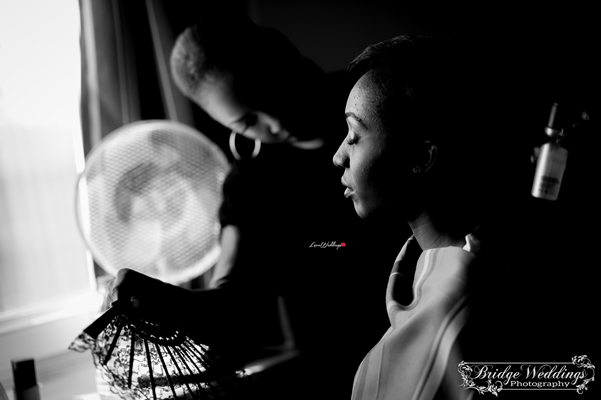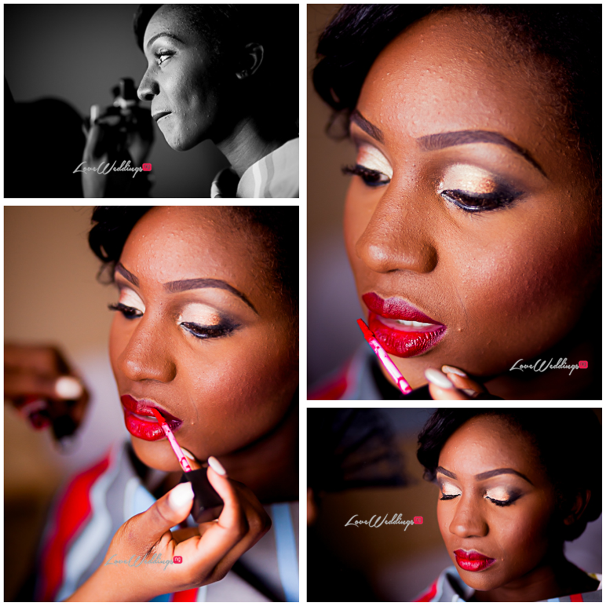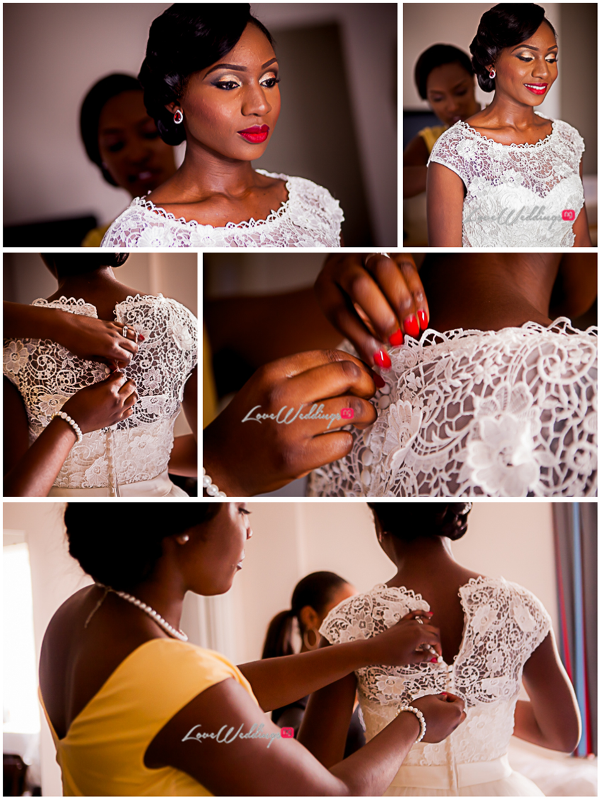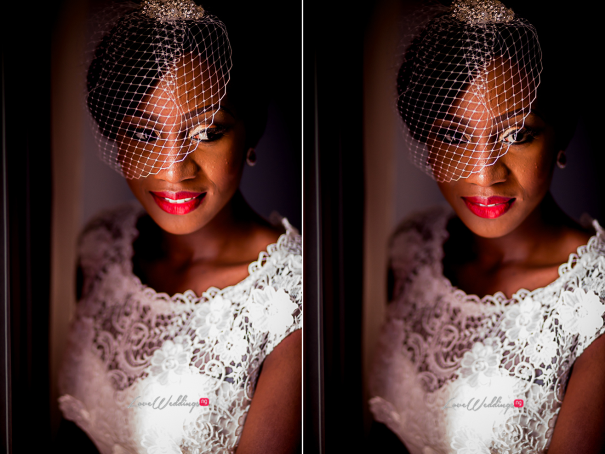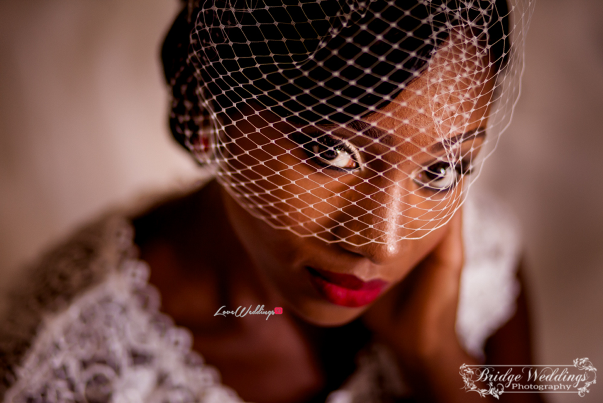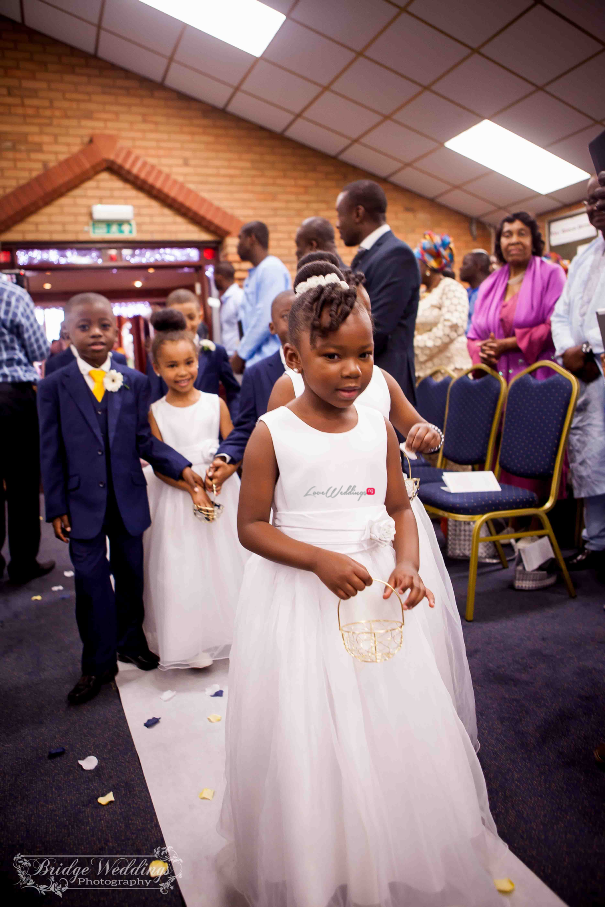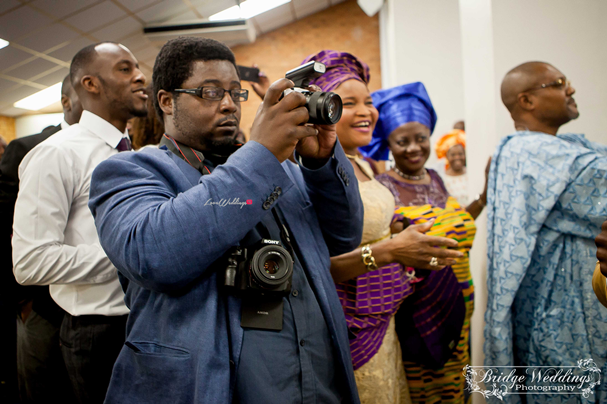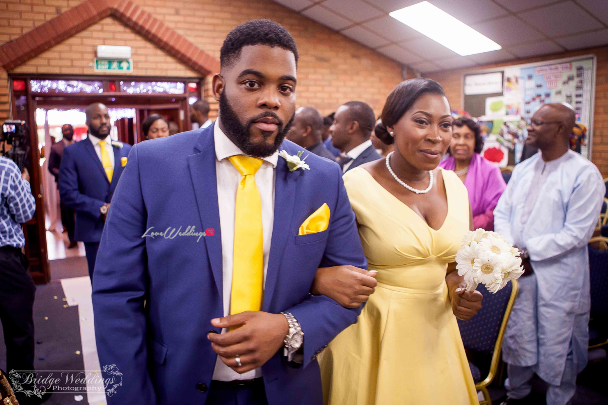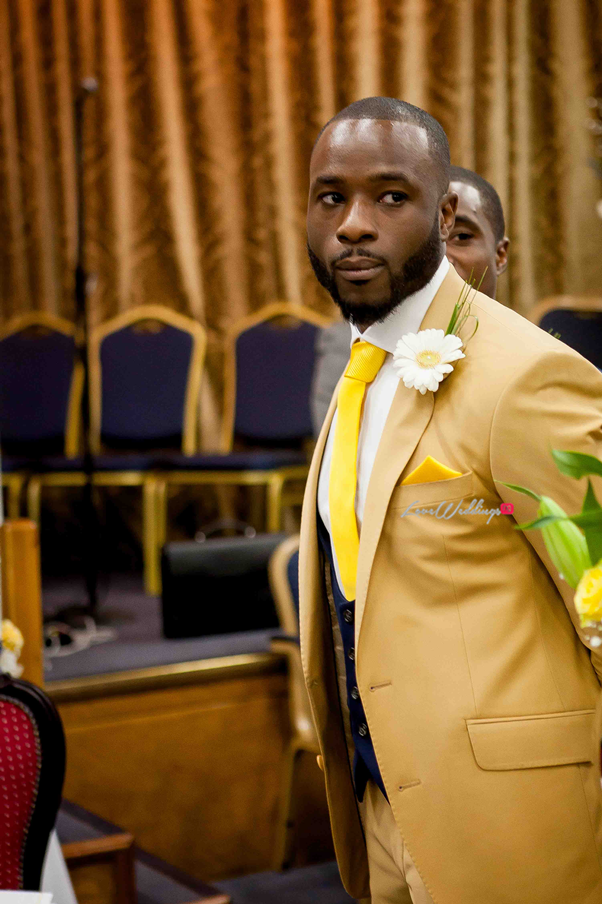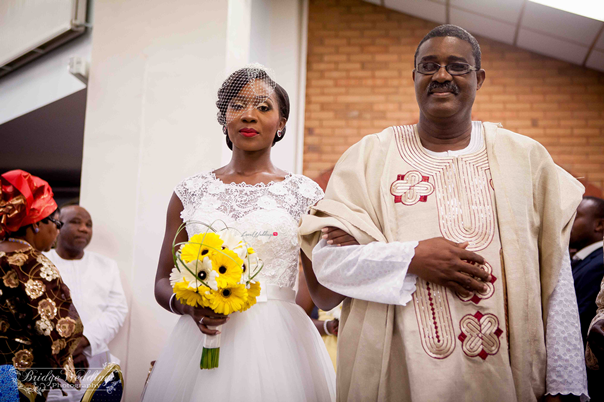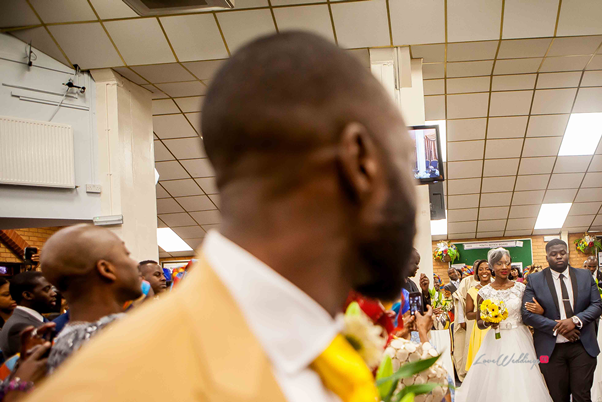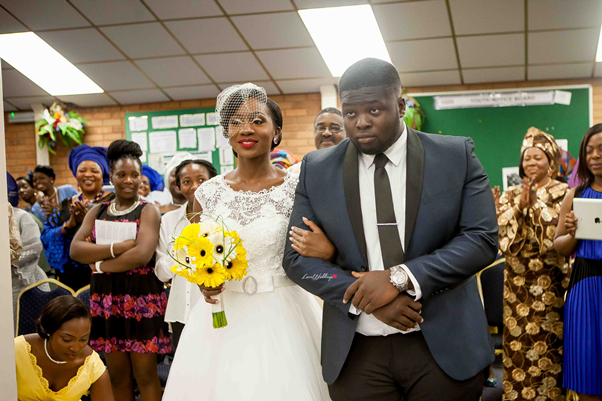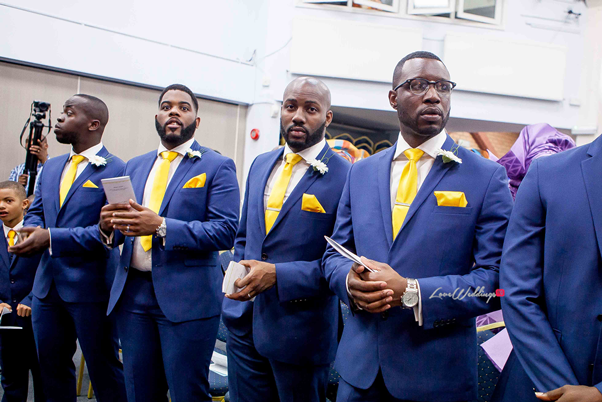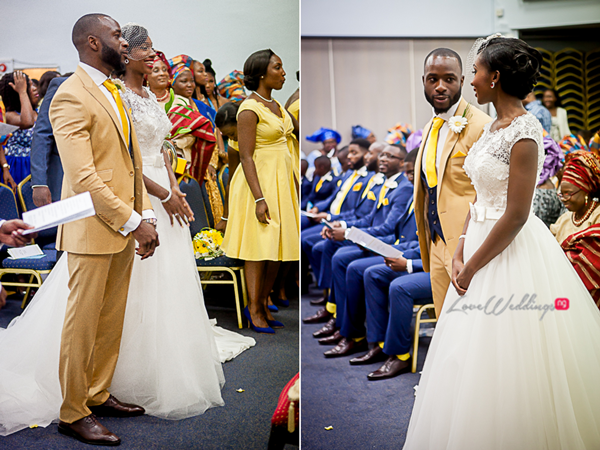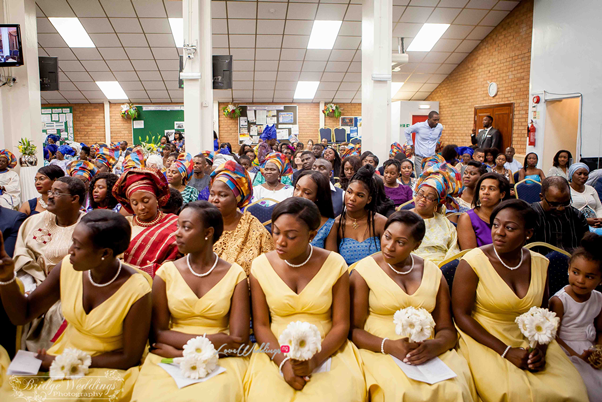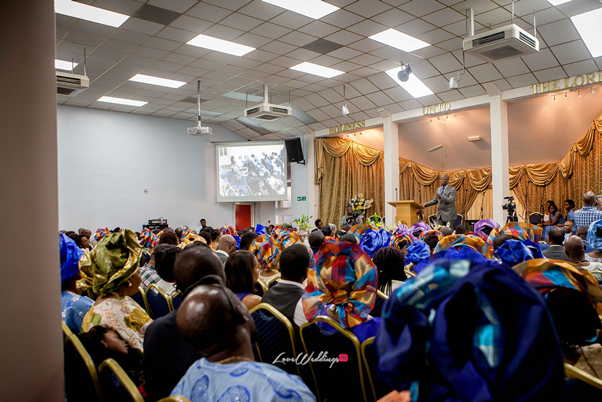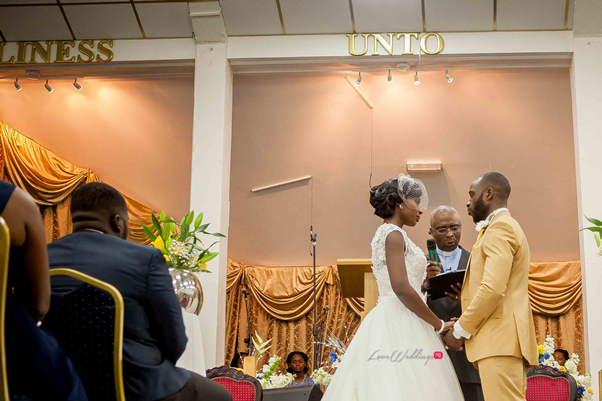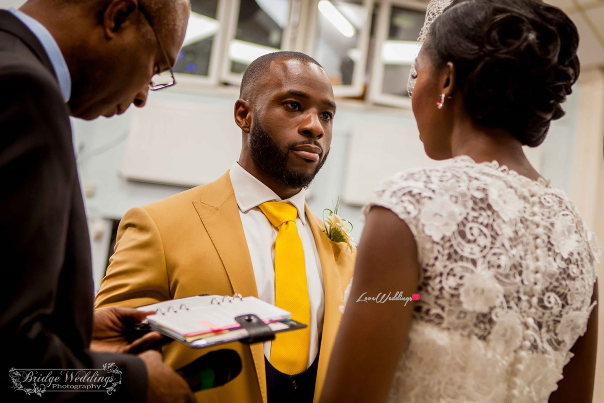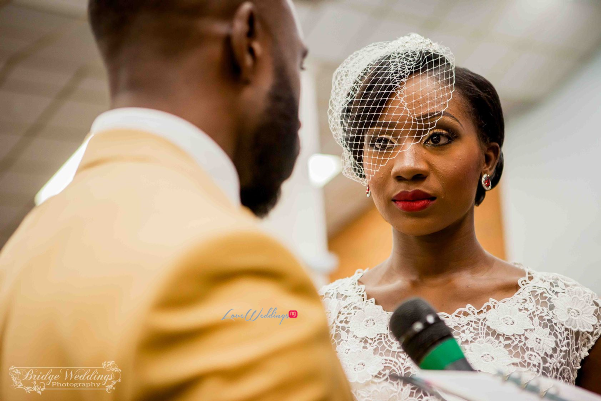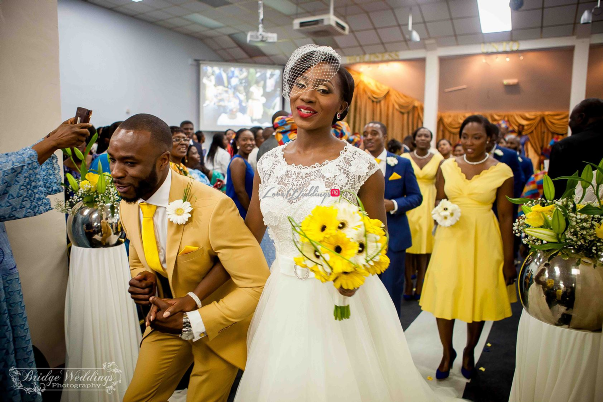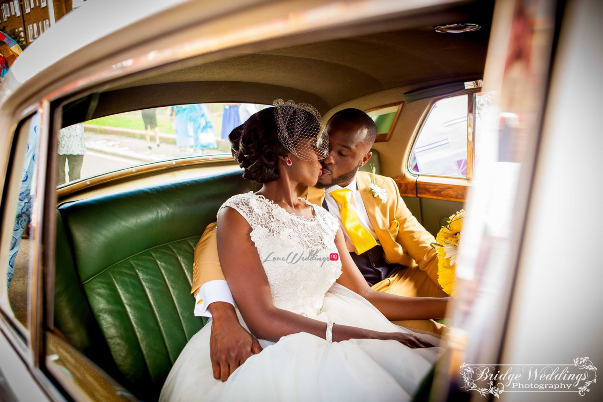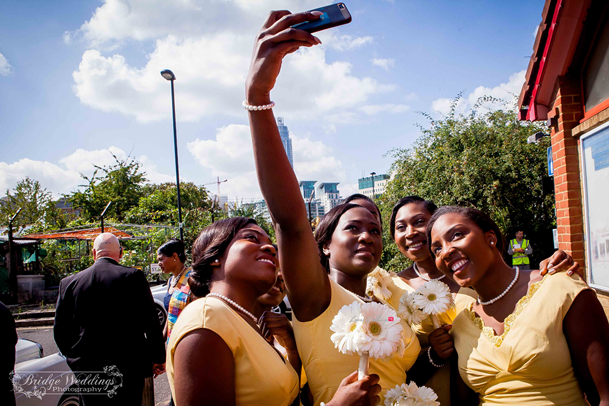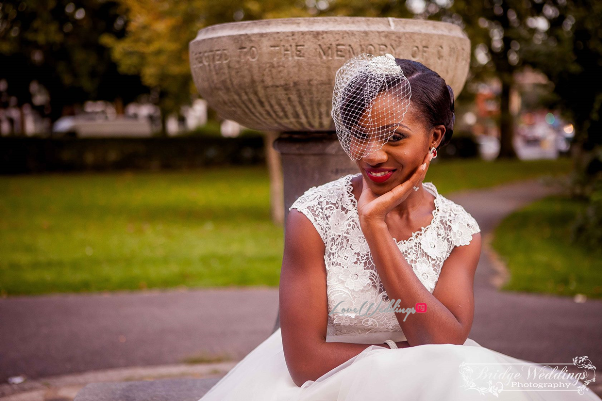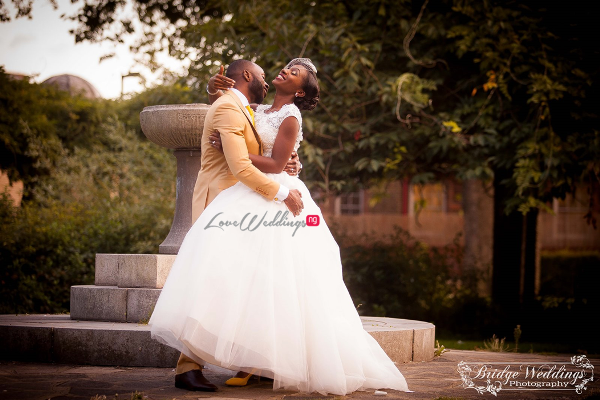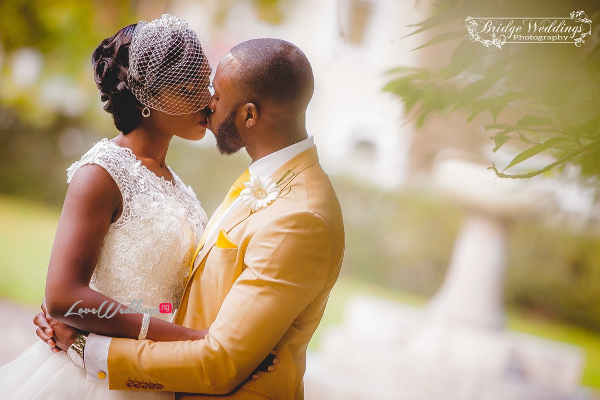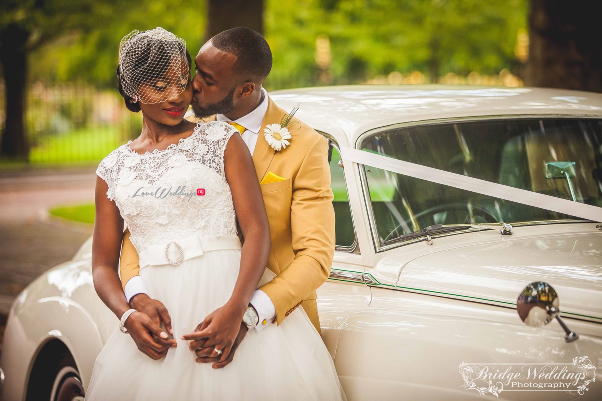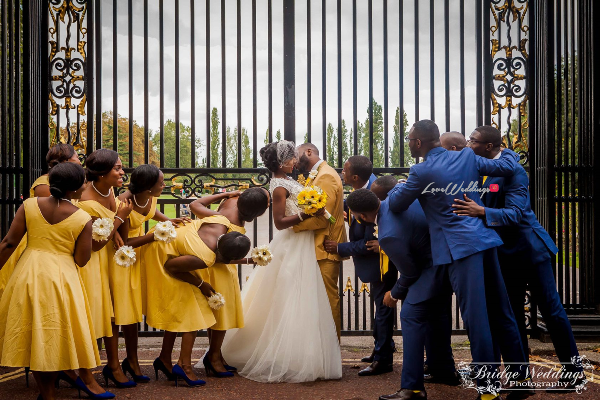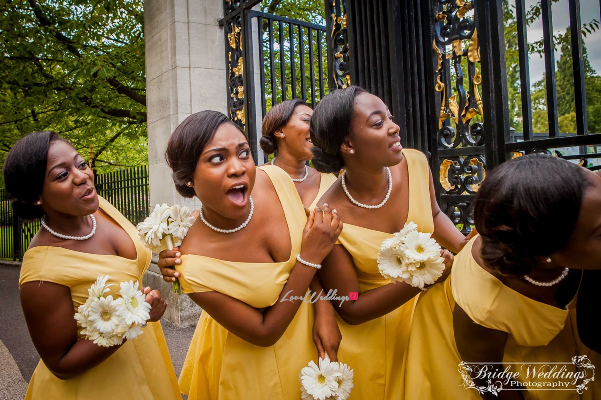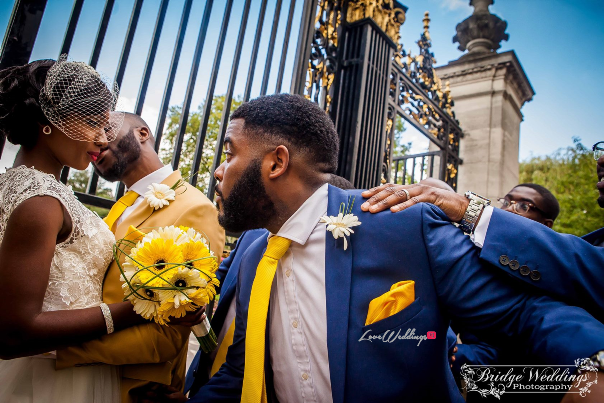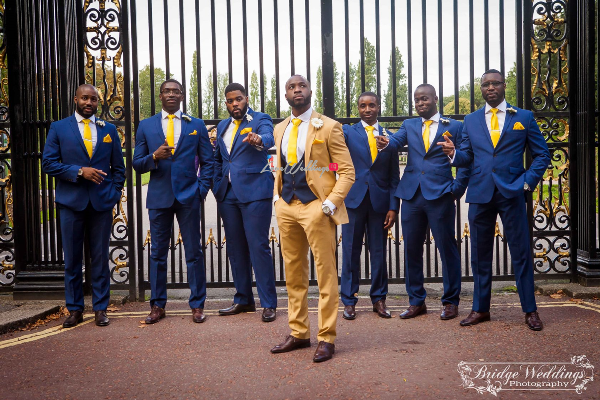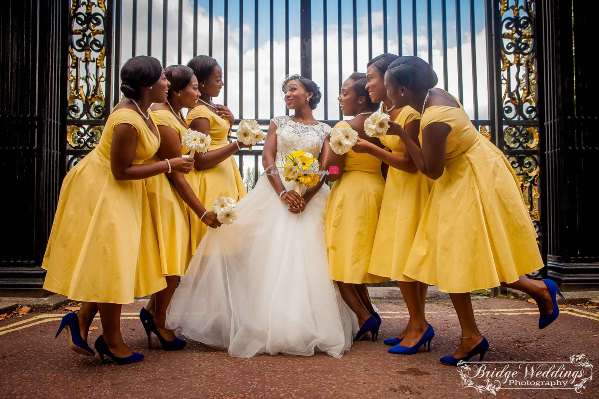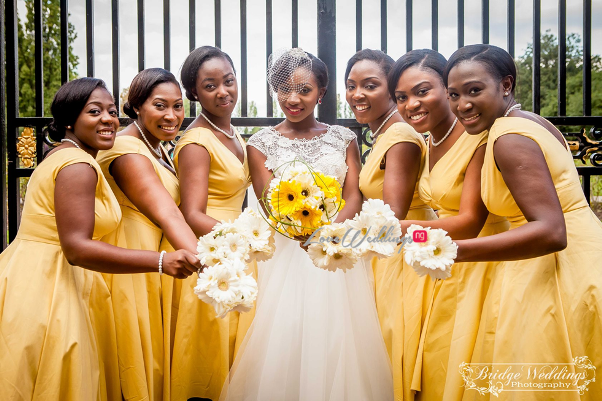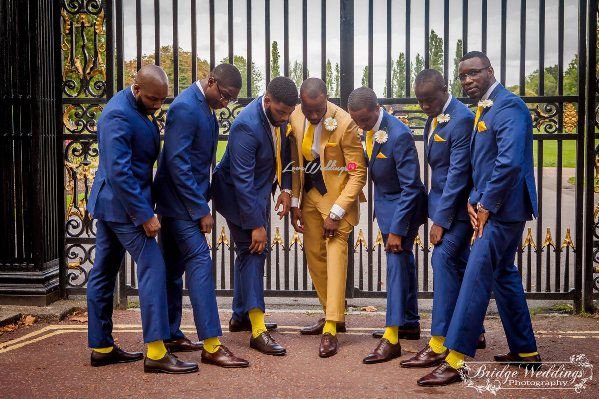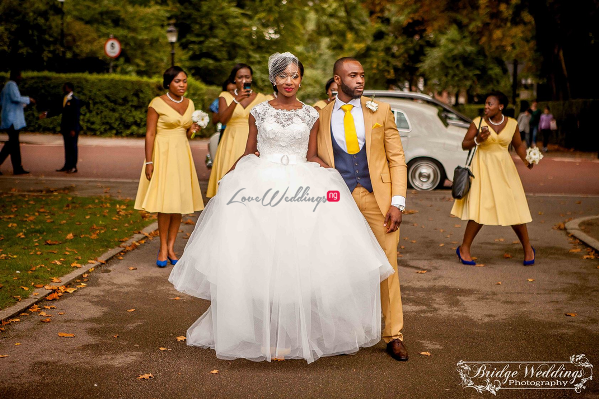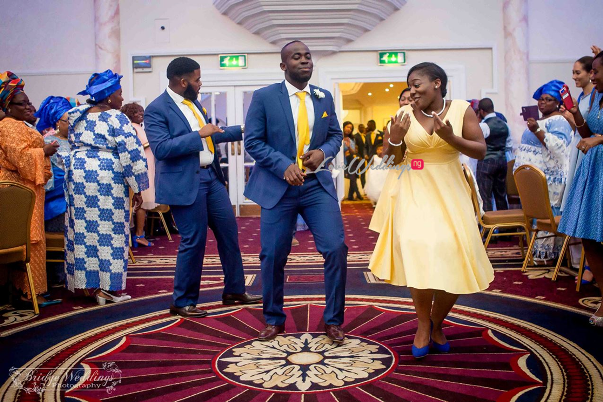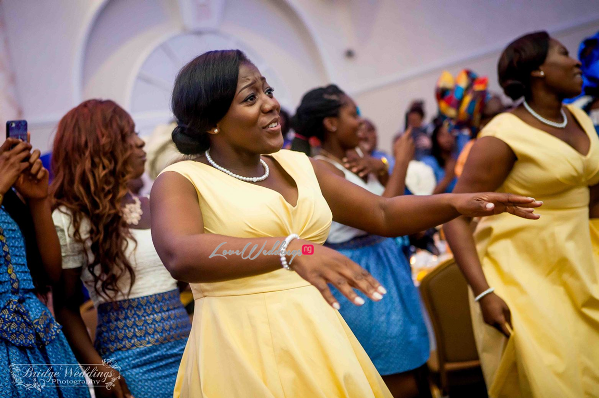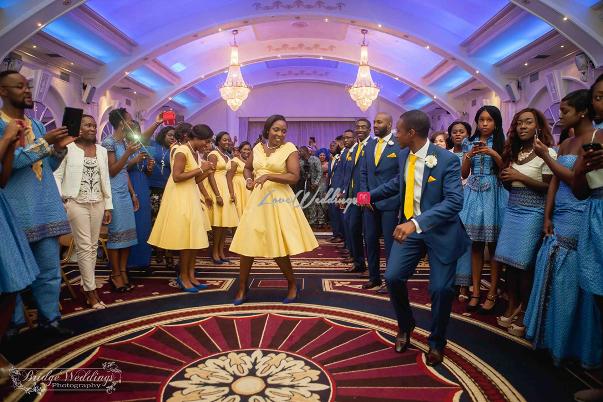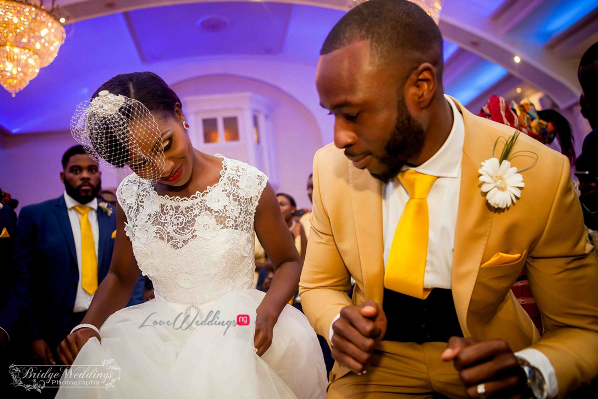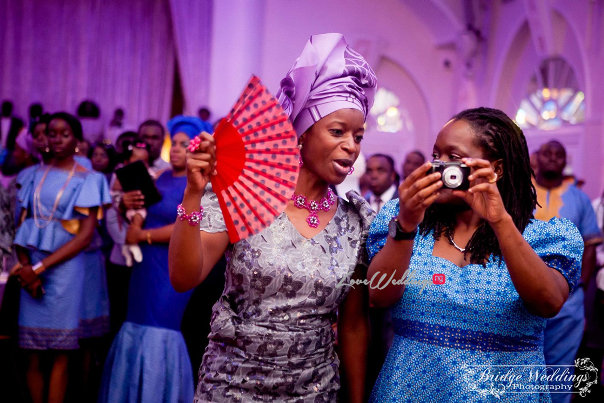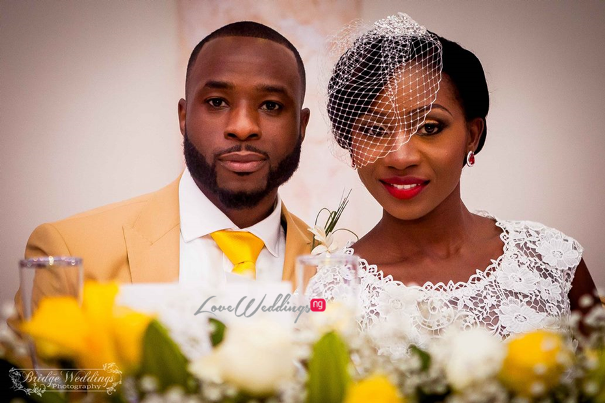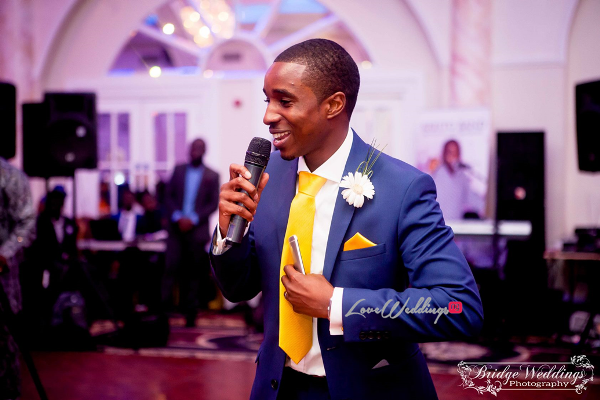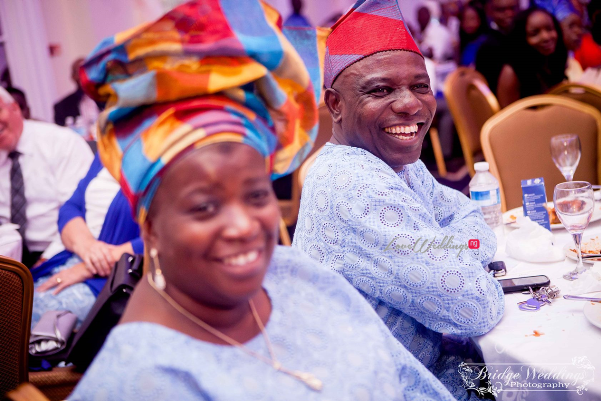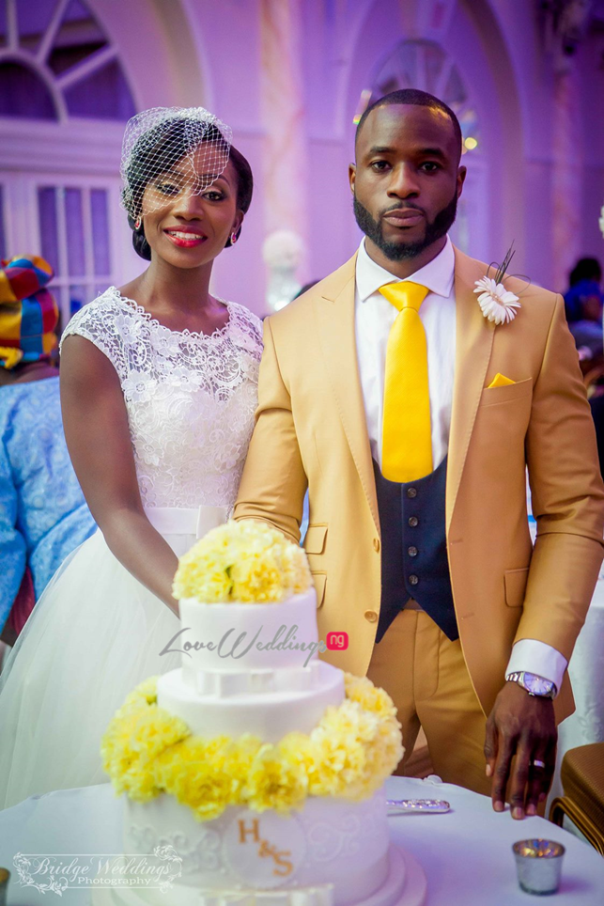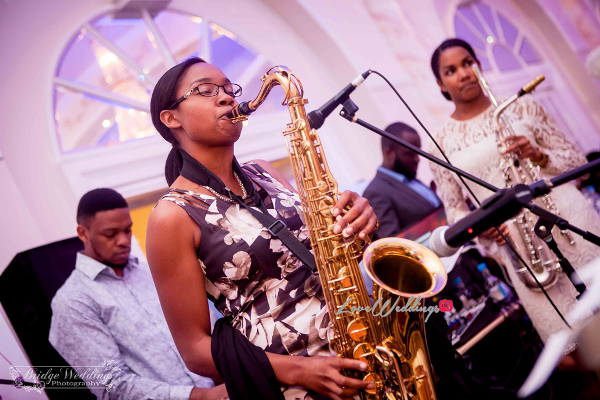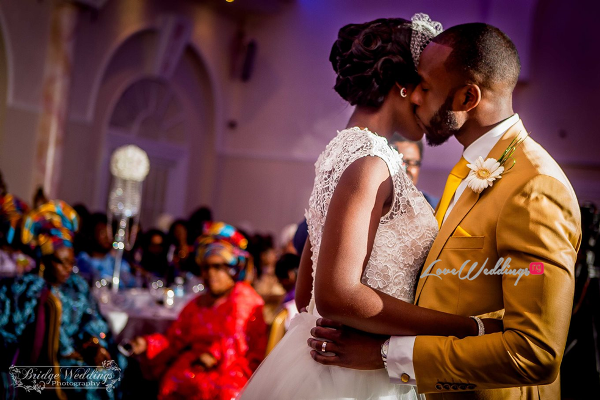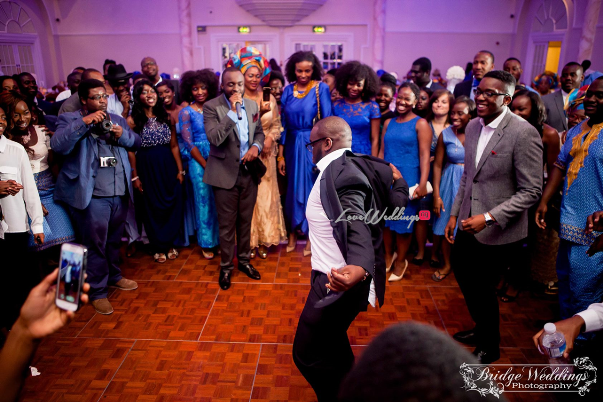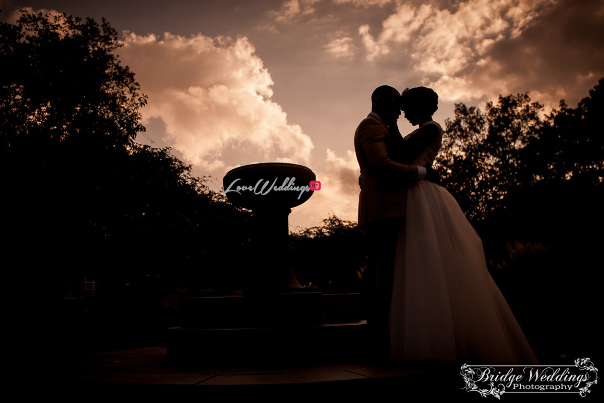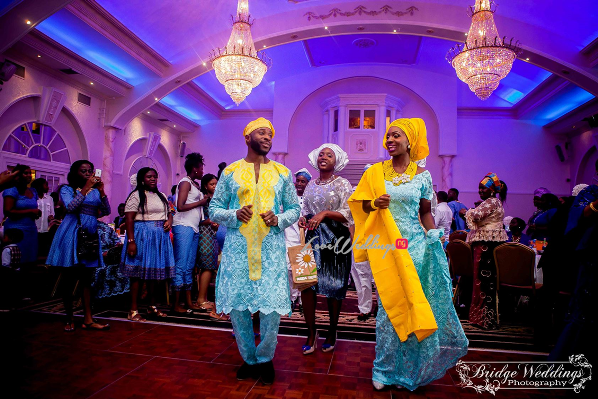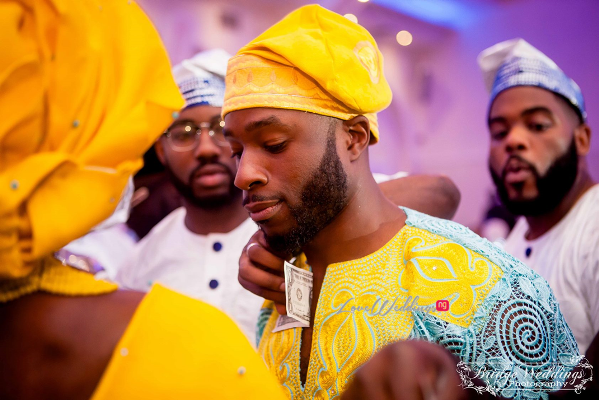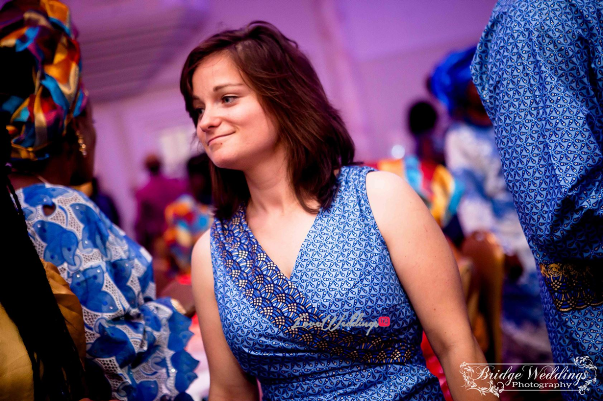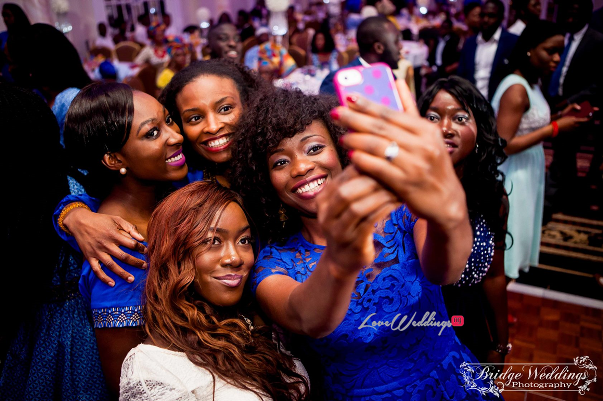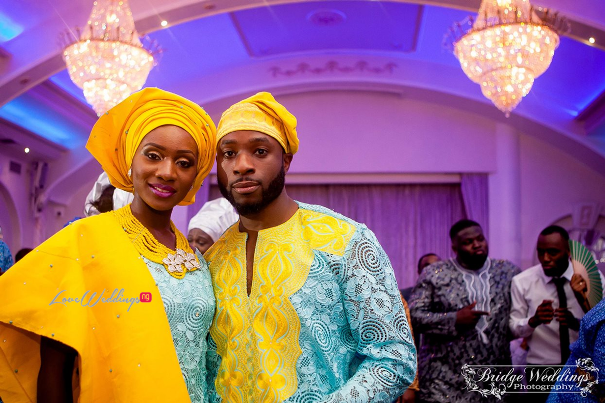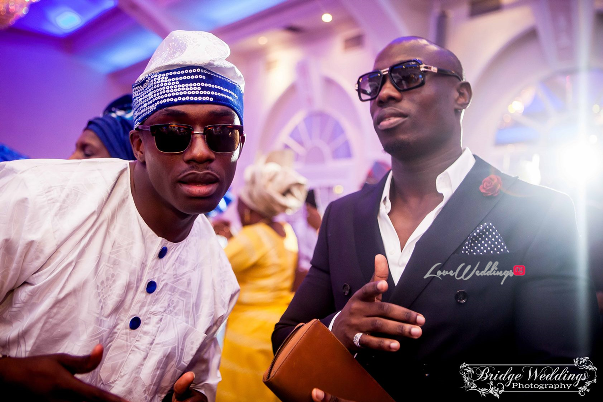 For more pictures, visit Bridgeweddings.co.uk
Vendors
Church: All Nations Centre,The Apostolic Church, Kennington
Reception: The Decorium, Wood Green
Makeup: Imelda Ladebo of Beauty Boudoir | Instagram
Photography: BridgeWeddings | Instagram
We love weddings, do you? Get in touch today
Loveweddingsng | Website | Instagram | Twitter | Facebook | Tumblr | Google+