Coca-Cola has announced the top 5 shortlisted entries for its Share a Coke at my Wedding competition. The shortlist was selected from a large pool of entries after a prolonged two-week submission period.
Which lucky couple will win 30 cases of personalized Coke with their names on it for their big day plus an all expense pre-wedding photo shoot by celebrity wedding photographer, Jide Odukoya?
Read their love stories below:
Kaycie & Bethel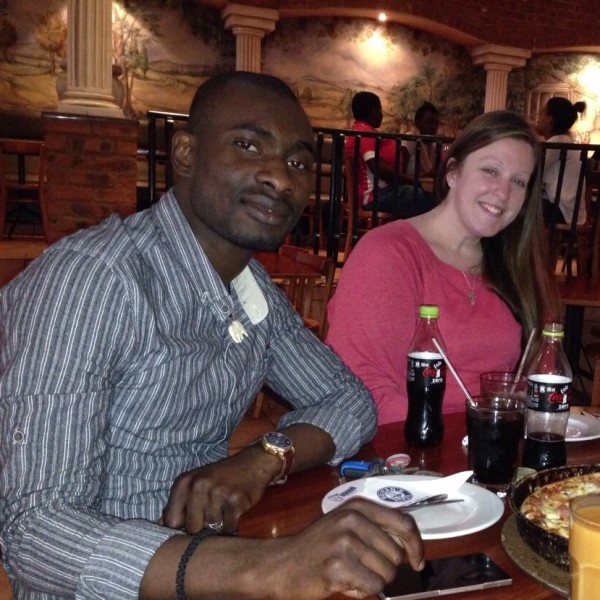 My husband-to-be and I are set to travel to Enugu in early June. He will be reuniting with family after years in South Africa and I will be meeting my future in-laws and visiting Nigeria for the first time! When I landed in South Africa last year, set to work as a missionary, I had no idea I'd meet the love of my life there, but lucky I found Bethel waiting.
On a Sunday evening last October, I sat sobbing in the back seat of my car, trying to pull myself together enough to drive home. I watched people passing by, for what must have been hours since Bethel managed to stroll by twice, but on his second pass we made eye contact and I thought it might be nice to have a friend in my sadness, so I motioned him over from across the path. We spent the rest of the evening together, and that's history, now, 7 months later, we're getting married!
He's my first boyfriend, my first kiss, my first everything and I couldn't be happier.
Given that I'm from the United States and he is from Nigeria, we have an uphill battle ahead of us with immigration. We are to be wed in Enugu on June 12th and I'm sad to say that I'll be returning to the United States in July without my husband while we finalize paperwork.
We won't be having a big wedding in Nigeria, because our families are at such distance, but having professional photos and personalized Coke would be a sweet addition to our plans.
When I found this contest I laughed because of how perfect it was for us. Almost daily I ask Bethel to fetch me Coke Zero on his way home; it's my obvious drink of choice.
Blessing & Kay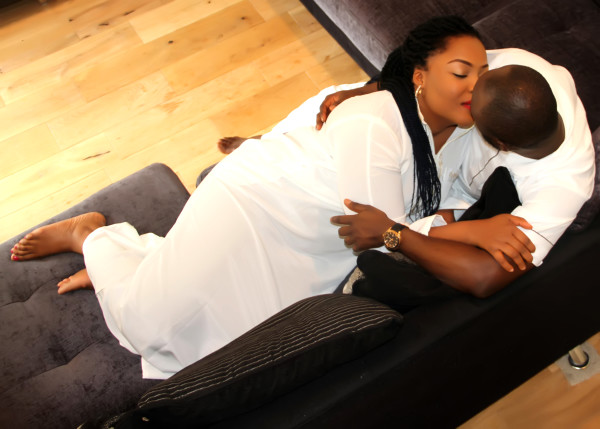 It started from Facebook….
The Meeting!
We met in July 2008, on Facebook… talked for about 3 months and drifted apart. He contacted me again in July 9th, 2014, on Facebook, out of the blues, when he came to Nigeria. We met up 2 days after, talked at length and by the next day we had decided to give dating a try. Everything clicked and felt right, even though I hated Long Distance Relationships (LDR).
Coincidentally, I was travelling to London on the 13th, 2 days after we met and he was going back on the 14th. On that trip I met his family and friends.
We depend hugely on video calls, we are either on Skype, FaceTime, Viber or Tango (I have them all. Lol) in the Morning before work and at Night, every day. We also chat on BBM or WhatsApp and phone calls during the day, so we are in constant communication.
The Proposal
Well, from when we started dating we knew we wanted to be together. That was why on my trip, I met his family even though we hadn't even been together for up to 2 weeks at that point. Every month our relationship got older, he reaffirmed to me again how much he can't wait to make me his wife. However, he planned with my sister to give me a ring on my birthday (in March, our 8th month Anniversary ) but that didn't pan out, Luckily I traveled to meet him at that time for my birthday, so we ended up picking a ring together.
Our wedding is set for July 3rd & 4th, 2015
Olanrewaju & Oluwaseun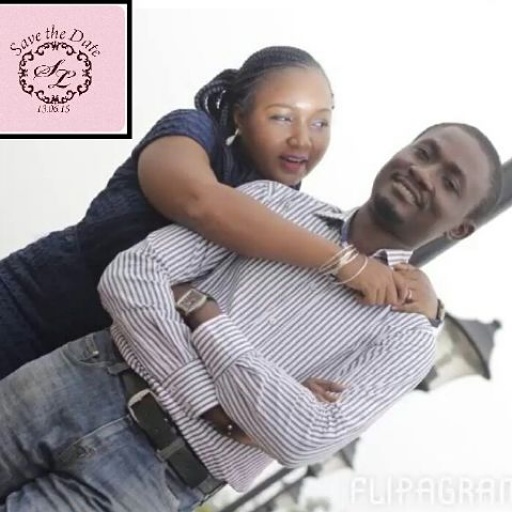 Olanrewaju came into my life at a point when I had given up totally on love and marriage. We met online, a singles group on bbm. He would call me and chat me up several times in a day (meeehnn, he could talk! Lol).
We met physically for the first time on 30th Dec, 2013 and that was the day I fell in love with him.
He proposed on my father's 16th year anniversary remembrance (2-11-14) in the presence of my family. It was so magical.
We were already planning our introduction for 13th Dec, 2014 and I was worried he was never going to pop the question. I disturbed him about it but I always met a brick wall so I gave up.
He went down on one knee and I remember seeing his lips move but I heard nothing. I remember flying into his arms and kissing him and screaming YES!
Our wedding is fixed for 13th of June 2015 and I couldn't have asked for a better man to spend the rest of my life with.
I love him so much and I will never give up on us.
Niyi & Toyin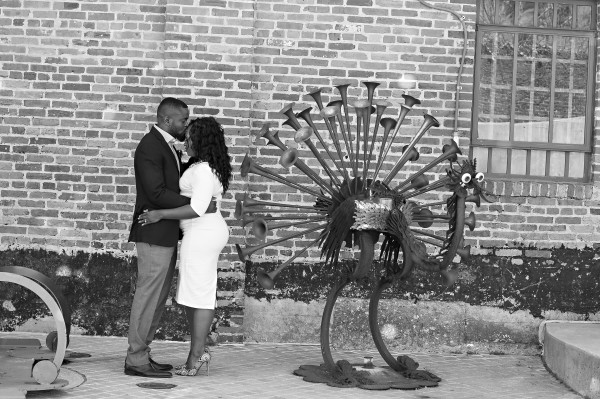 Niyi and I have been together since 2012 after meeting randomly through another friend. We have spent almost two years apart with us seeing each other like once or twice during the year depending on who flew to see the other (I lived in the US and he in Abuja).
Initially, we were both interested in hanging out with each other for our own selfish reasons. Niyi's being for boredom and mine for free food and not staying indoors. Lol. He even said he wasn't interested in getting married. I was like, 'Well! That works for me too brah!'
After our first hangout session, we started hanging out more and more often. Then it became every day and Niyi would literally pick me up every day after work. We loved spending time together. Then came Christmas (2011) and Niyi had to go spend it with his family in Lagos, leaving me all alone in Abuja. I missed him so much and the feeling was mutual for him too and he promised he would come right back after Christmas because we missed each other.
When he came back we continued spending so much time together but never really committed to each other. It took a sneaky move by Niyi's friend who tried to woo me (Toyin) while he was parading me as "just my friend," to make him realize that he had with me the real deal. I'm so happy we have made it through all the loneliness and uncertainties of long distance relationships and will be saying "I do" on June 6th, 2015 in Lagos.
We love Coke, btw..lol…almost to the point of harboring kidney stones.
Wedding Website: www.niyiandtoyin2015.com
Chioma & Bae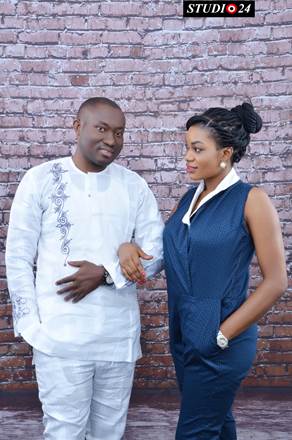 Our love story began in our university days (2010); I was in second year and he was in his finals. On that fateful day, I headed down to the lecture hall to study for my exams. As I sat down, I ordered for groundnut, plantain chips, pear and other chops not knowing that my future was seated right behind me.
Anyway, as I continued to "form" as an over-serious student with all the chops still in front of me (lol), he tapped me and asked if I had a pen, I nodded and with my reading before I knew what was happening he was already seated beside me. I felt a little uncomfortable but with time I found myself conversing seriously with him, we exchanged numbers later and as they say, the rest was history
After his internship, he came and picked me from school to visit my parents, on our way we had a fatal accident, and we were rushed to the hospital. I sustained a little injury, but he was in a critical condition and was moved to an intensive care unit, while I was discharged from the hospital.
I visited the hospital everyday but I only saw him through a glass door. One day, one of the nurses came and started asking of me, I was surprised, she said that he (my fiancé) wouldn't stop asking or me and that he has refused taking his drugs too, so they had to bring me in to see him, I was filled with joy and I knew what was happening, he brought out his ring and proposed right there in front of the nurses, I said "Yes" and broke down in tears, then he said "Chioma, I will love you forever".
Make one of these couple's dream come true by voting on Coca-Cola's Facebook page. All you have to do is 'like'; 'share' or 'comment' on the story you feel deserves to win. Shortlisted couples can also stand a better chance of winning by getting friends and family voting!
The winning couple with the most engagement on their story/post wins. Voting starts now and will close midnight June 4th.
For more information, visit www.shareacoke.com.ng.