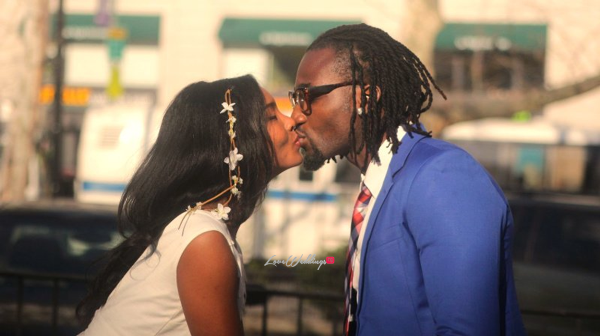 We're counting down to Gbenro Ajibade & Osas Ighodaro's traditional and white wedding set to hold on the 20th of June and the 4th of July 2015 respectively. Just like most people, we cannot wait for the couple's big day but while we wait, read their story (as shared on their official wedding website) and view pictures from their pre-wedding shoot below.
How They Met
…It all began with a leap of faith. I was living and working in New York and just graduated with my Masters Degree in Acting. The next step was to possible move to Los Angeles to pursue my acting career but God had His own plan. Long story short…I booked a role in Nigeria – a 6 month contract – on a soap opera called "Tinsel".

I was nervous and anxious because I didn't know what to expect. On the contrary, I was quite excited as well because I have always wanted to perform in Africa. The first day I was on the "Tinsel" set I was surprised to a warm 'welcome party' by the production where I met a majority of the cast & crew.

Unfortunately, a few of my castmates weren't around and that included the guy who played "Soji", lol. I had to wait a little while before I met my Prince Charming. A week or so later, on a sunny afternoon, I saw this dark and handsome man (in an embellished jean jacket) walking down the corridor on the studio lot… I recognized him from the cast pictures but hadn't met in person. My first thought wasn't that he was handsome, fit or had a nice smile; it was…"Man he's tall!! Lol! From my acting experience most actors tend to lean towards the short side but not him…. 'Soji' was tall.

We hit it off instantly but just as friends. I was excited to have a friend in Nigeria; a genuine friend. I admired his kindness, positive energy, love for working out & his jokes. We were friends for a while before we began to see each other in a different light…

Gbenro is a workout fanatic & I love to keep my notes, scripts & planners all highlighted & organized. These qualities intrigued ourselves so we would refer to each other as "The Trainer" & 'The Secretary" 🙂

… and as they say the rest is history….

– Osas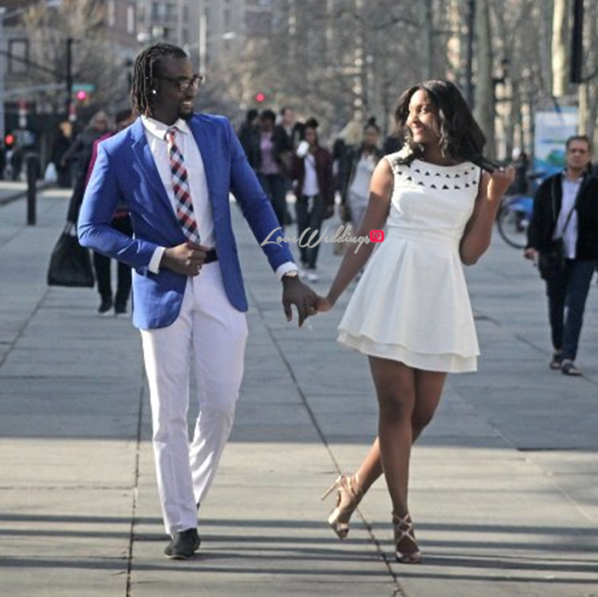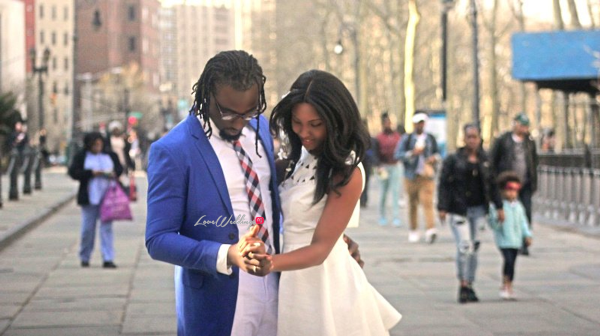 Unknowingly, we missed meeting each other the first time I was meant to see her. I was supposed to attend the 2010 edition of the Nigerian Entertainment Awards held in New York City. She presented an award as the first Nigerian to be crowned Miss Black USA. I had to cancel my trip and didn't get a chance to attend. Fate had its plan and a couple years later we ended up meeting on the set of 'Tinsel'.

I remember the first time they asked us (the lead cast of Tinsel) to meet with her officially at the studio welcome party they held for her. I intentionally ignored the request saying to myself "That's pointless because I would eventually meet her on set." lol.

The following week, we bumped into each other on the Tinsel set outdoor corridor and had a brief conversation, had lunch with the cast and realized we had a lot of common interests. One of our interests was working out so we decided to have a workout date.

From there we became workout partners and in the process I noticed how much of a friend she became to me. She watched my back and stayed loyal to our friendship.

That automatically promoted her to being 'the bestie' after passing all the tests. lol. This friendship lasted a few months. We were cool for a while before I started seeing her in a different light.

She had all I ever wanted in a woman.That gave us a reason to start clapping before the dance; we started dating secretly, lol.

After dating for almost 3 years it was enough, strong enough, to give us the qualification to walk down the aisle.

I used to be one of those kids that never considered marriage. It wasn't a priority in my life but she gave me a reason to re-think that.

I am forever grateful to God and her parents for bringing her to this world for me.

– Gbenro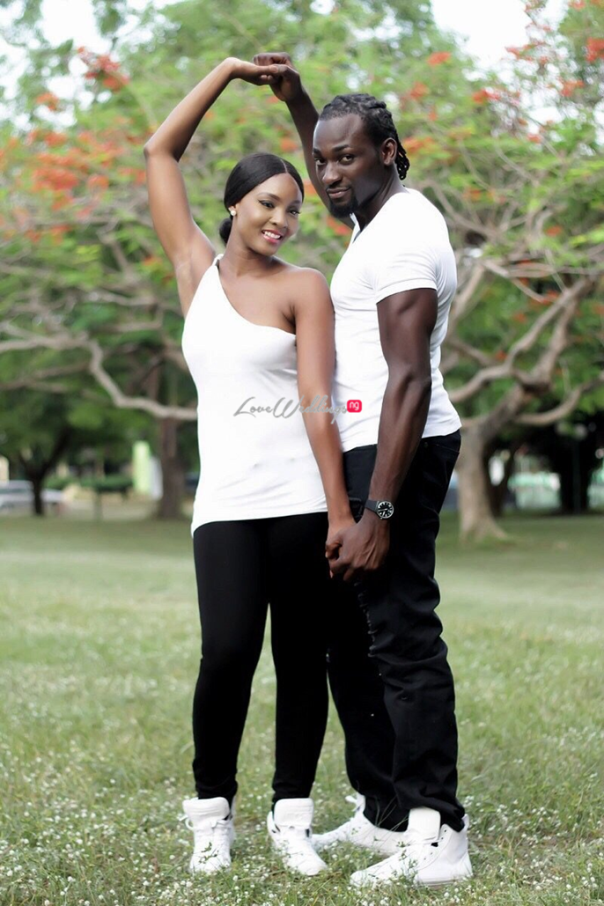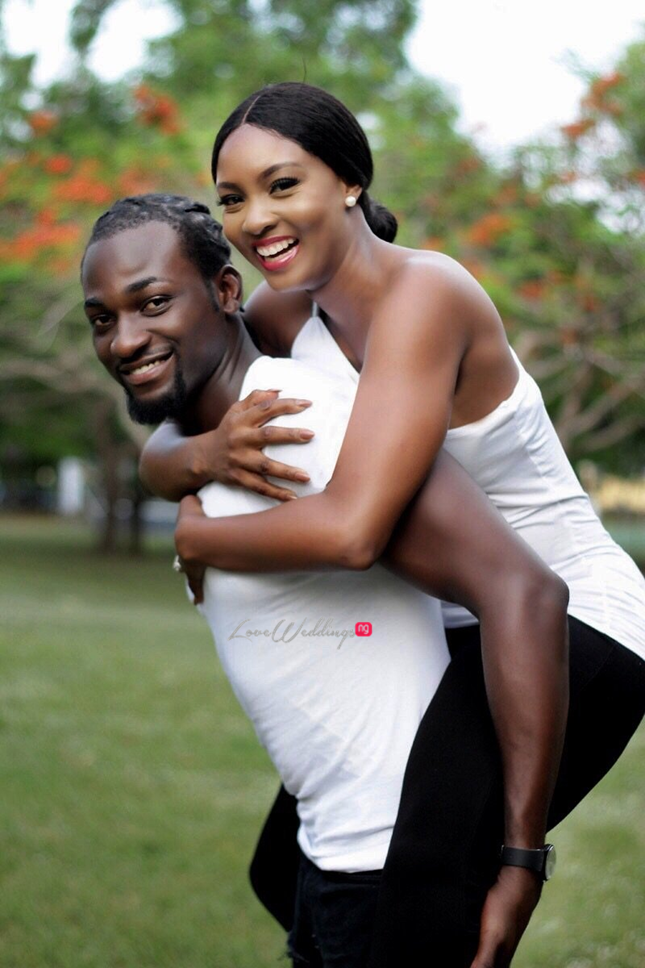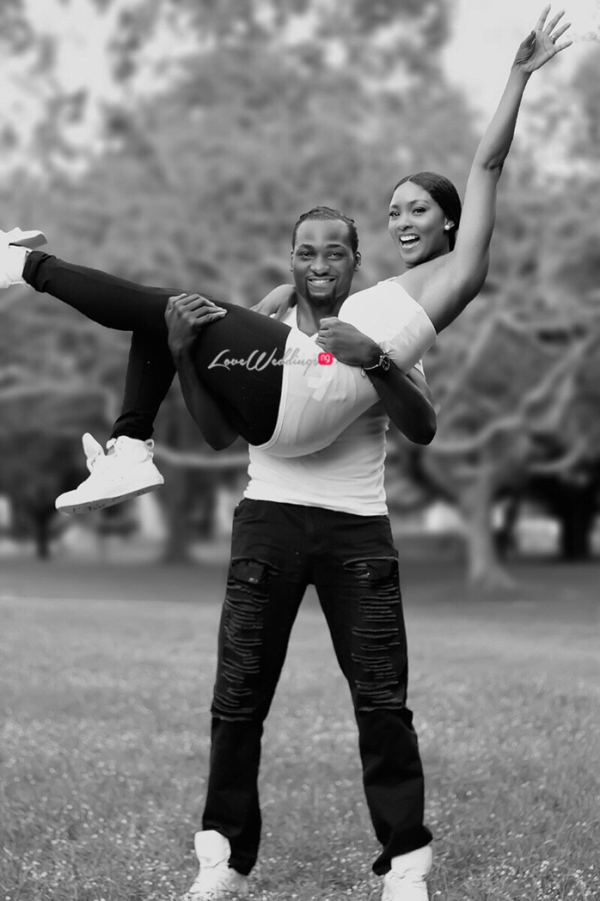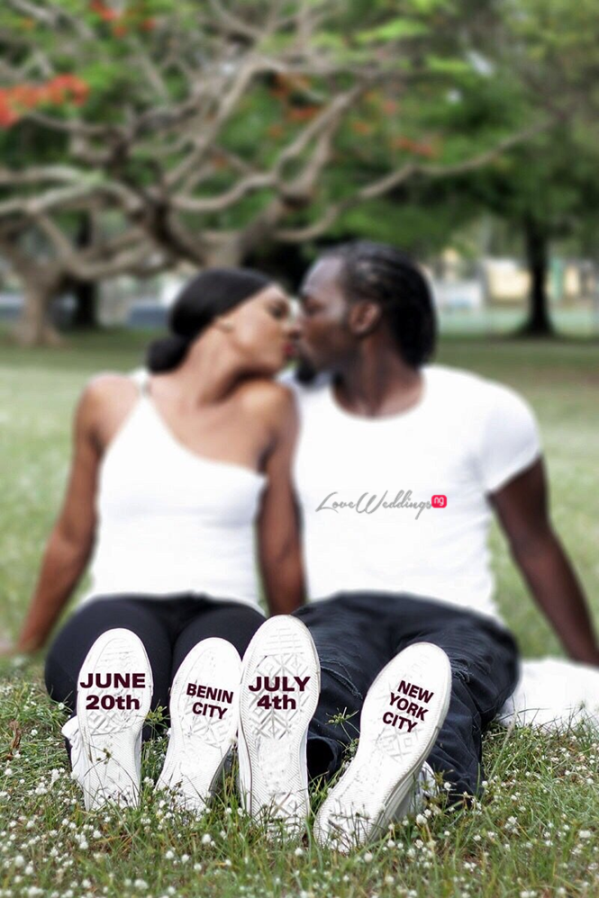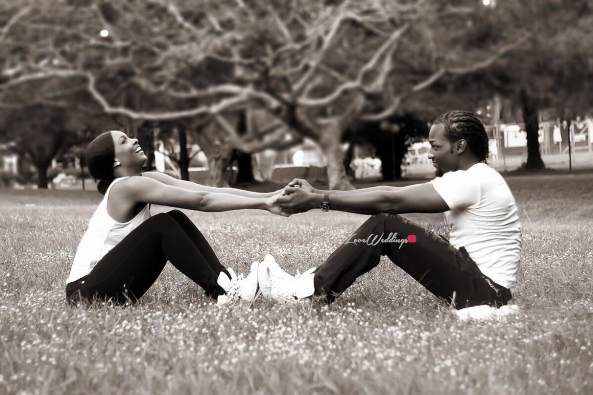 The Proposal
When I realized she was the one, I was ready to spend the rest of my life with her. I decided to follow the normal protocol by proposing first so we can walk down the aisle…and fast. So I researched where to propose.

She always fantasized being proposed to in a hot air ballon but I wanted something great and more meaningful – same way she means to me. She has always had my back even when strings weren't attached. So doing something really special was the only way.

I finally concluded to propose to her in the 'Statue of Liberty'. The reason being is because the full title of this landmark is 'Statue of Liberty Enlightening the World'. It was a token of FRIENDSHIP from France to the American people in the late 19th century. It was perfect because she enlightens my life and her friendship started it all.

Due to the traffic of guests that troop in and out of the 'Statue of Liberty' annually I was only able to book a slot 4 months after making reservations – August 17 2014.

That memorable day fell on a Sunday so I invited my older brother, Ade, from Texas & arranged for one of her best friends, Amber, to be there too.

The 4 of us went to the island where it is located. Getting there after we attended Sunday mass (b/c we are Catholic) wasn't easy. We had to walk up 192 steps just to get to the top of the pedestal – I can imagine how many calories that burnt.

I found out we still had about 354 steps to the crown (which was the supposed spot for the proposal). We started getting tired after the long day of traveling to Liberty Island, so I decided to do it at the top of the pedestal. The area was big enough so it worked. I had Ade, my brother, be on que with the camera to record the entire proposal. Amber, her bestie, was all set to distract Osas by making her sit on a chair which the Marshals of the Statue so kindly provided. They were very helpful with the process… I went around her back, took off my shirt and had the lifetime question printed on my singlet.

Special Treat: WATCH OUT for the viewing of the proposal video. It will be played at the wedding reception. It's quite dramatic, lol.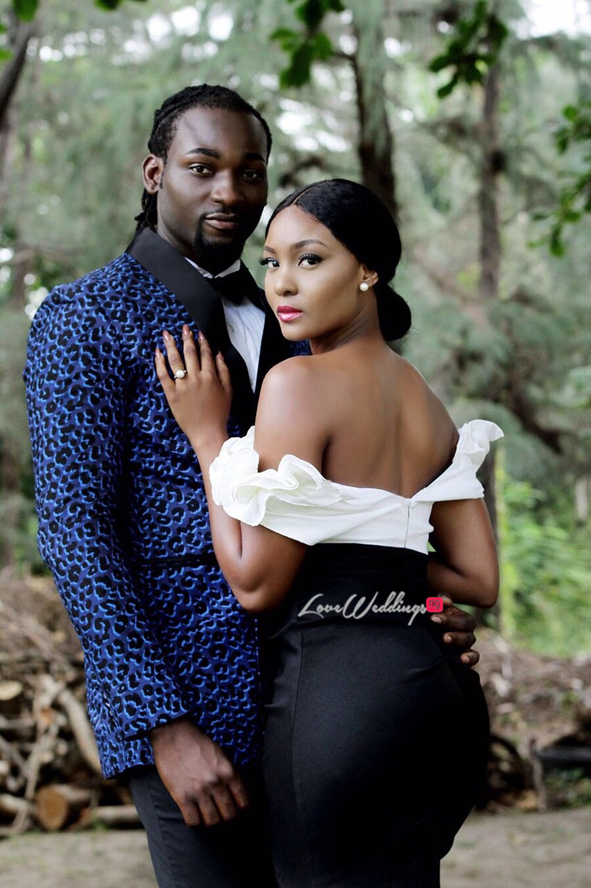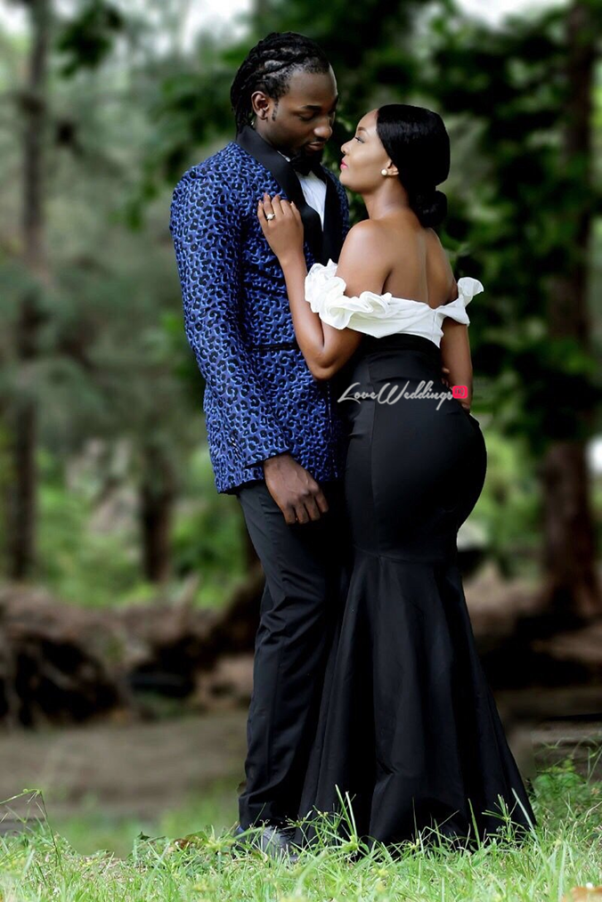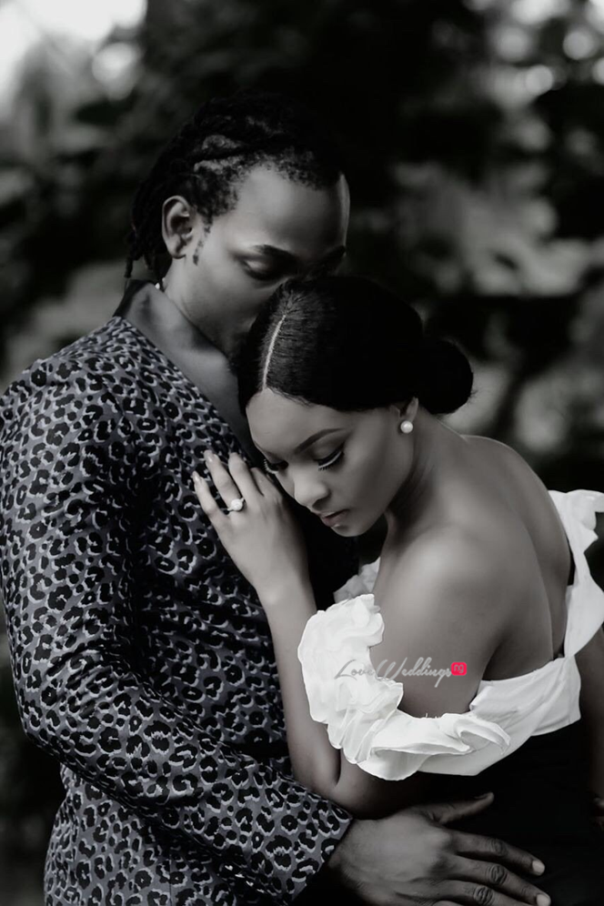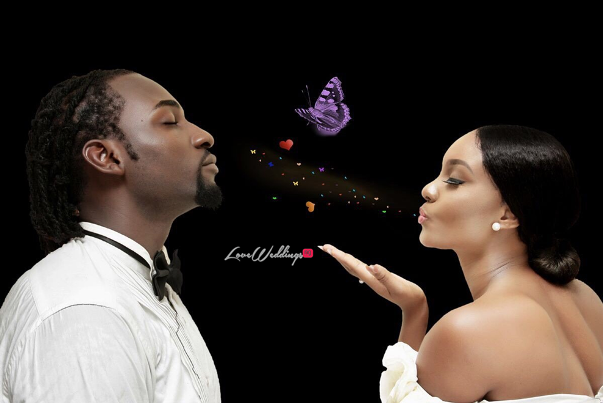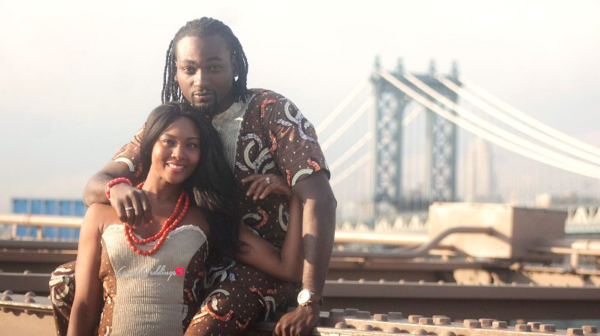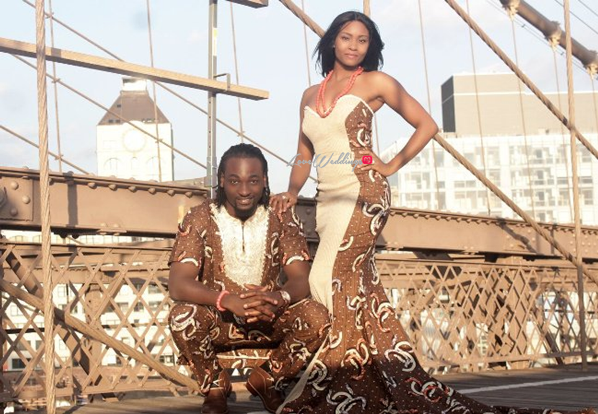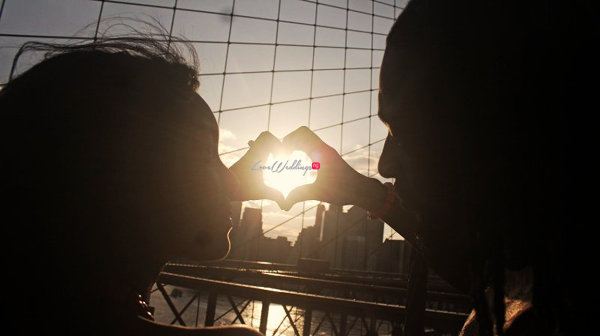 Credits: GbenrOsas.com
We love weddings, do you? Get in touch today
Loveweddingsng | Website | Instagram | Twitter | Facebook | Tumblr | Google+