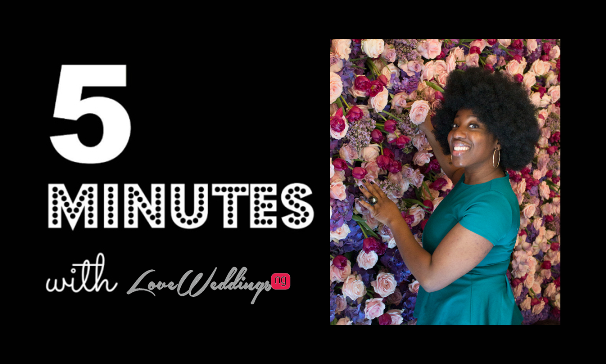 '5 Minutes with…' is a series of short interviews with some of the esteemed vendors listed on our directory. We get to know the brilliant people behind the brands we love. Today, we meet Barbara of AFMENA Events.
Barbara is the founder of Afmena Events – a venue styling and event decor company established in 2013. She began her experience 9 years ago, dressing venues for friends and family, and this hobby over time became a business when she gave birth to her first son. She lives in London with her husband and two boys. Barbara is also a teacher by profession and is known to her friends and family by her native name Afua. 
Your Brand In Three Words… Elegant Floral & Event Design – sorry I know I cheated a bit
The Part of My Job I Enjoy The Most… When guests arrive at the venue once we have completed our work, and seeing their first impression of what we have created.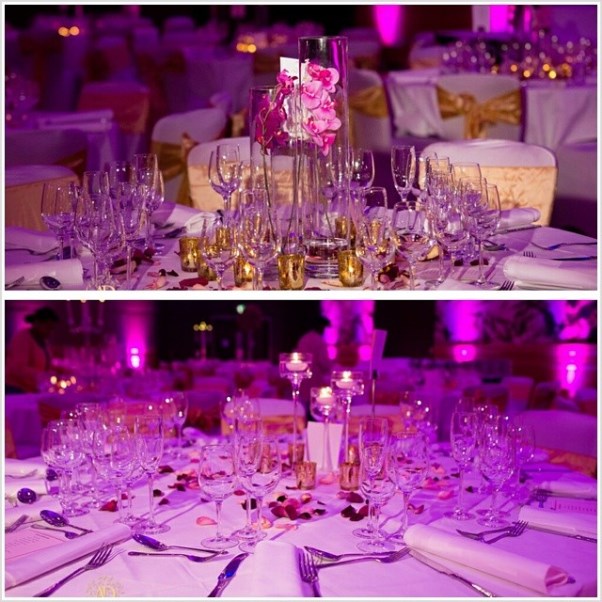 My Biggest Accomplishment To Date… Getting the opportunity to be a part of The Floral Experience with Karen Tran. Learning from such a world-renowned florist was such a brilliant opportunity. The evening dinner experience enabled me to dine with some of the industry's finest, such as Elizabeth of Elizabeth's Cake Emporium. It truly was a spectacular event. 
The Best Vendor You've Worked With… Favour Catering – Their level of professionalism and standard of quality is second to none. 
One quality Every Wedding Vendor Must Have and Why? All vendors whether Nigerian or not need to be consistent. This needs to be across the board. Consistency with service, delivery, social media presence, just everything. There is a popular saying that rings so true. Persistence will get you there, consistency will keep you there. 
In my spare time, I spend time with my family. My husband and I are both extremely busy people so we cherish all the family time opportunities we get. 
An interesting fact about you… I got married at 18, and no I was not pregnant lol. This December is actually going to be my 10th year anniversary.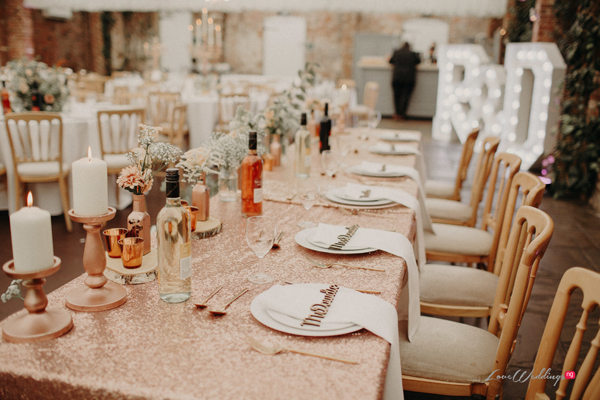 What Songs Are Currently on Replay? This is going to make me sound really boring but I don't actually have any songs on replay. I literally just keep the radio on whether in the car, or in the office and work with that.
What Book are you currently reading, or what was the last book you read?
Ordering your private world by Gordon MacDonald
The Bible – I'm trying to get through it this year.
Call or Text? Whatsapp! It's just so much easier. But it's a bad habit for our generation. We need to stop hiding behind text and whatsapp messages. It's important to call and visit. 
Cook or Be Cooked For? Be cooked for. I actually really don't like cooking. I don't mind anything else domestic; cleaning, tidying, washing dishes, whatever. I just don't like cooking. 
3 Guests For Dinner, who would they be?
Michelle Obama – I'd love to talk wife to wife with her. They say behind every great man is a phenomenal woman.
Eliana of Elly B Events – I'm inspired by her work
Richard Branson – I could do with some business coaching