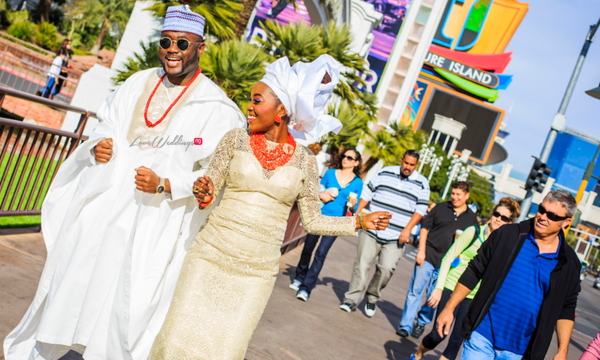 Today is our official proposal Saturday… (just kidding).
We just couldn't help but share Dami & Wale's cute flash mob proposal. The couple got engaged in August last year  (2014) and are getting married in August this year (2015). Wale proposed at the Times Square in Dami's favorite city – New York City with a flash mob dancing to Dami's best song – On Top Your Matter by Wizkid.
Watch the video below;
How They Met
"Sometimes, God just smiles at you and grants you a precious gift you didn't even ask for. It's beautiful to have someone that gets me inside out, loves me unconditionally, has my best interest at heart, and constantly challenges me to be a better person"

– Wale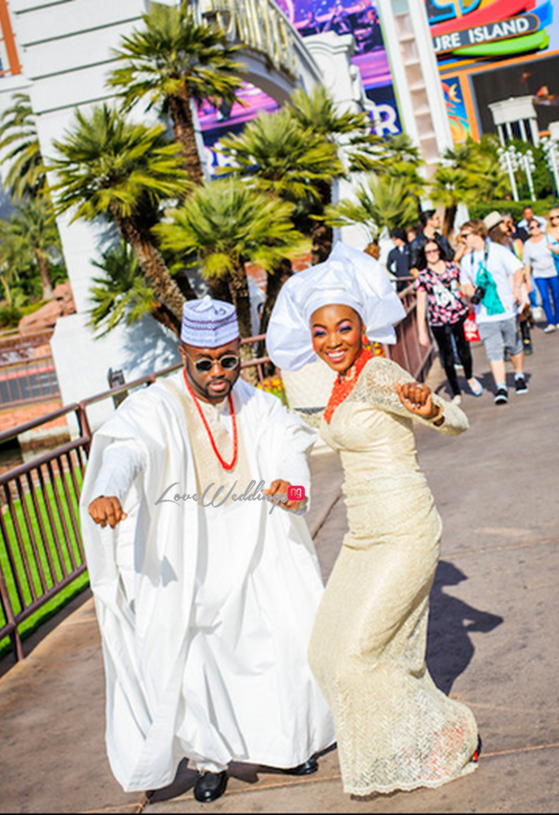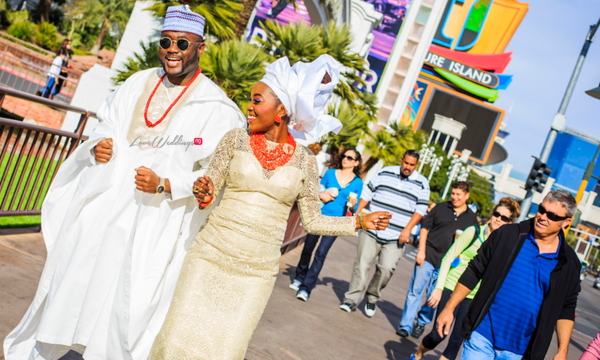 Dateline
10th September, 2013 – Wale arrives Nigeria for the first time in 11 years. A serious relationship is the last thing on his mind.
12th September, 2013 – Wale's brother, introduces Dami and Wale to one another. They get along like a house on fire.
13th September, 2013 – Wale and Dami's first date. Location: a peppersoup joint in Surulere, Lagos. Also in attendance were their friends Banky, Fola, and Morakinyo. Wale invites Dami on another date.
14th September, 2013 – Dami meets Wale at a wedding he is hosting. Even though there are other people at the party, Dami and Wale zone into one another, enjoying each other's company and chatting intensely for about 3 hours.
16th September, 2013 – Dami and Wale's first solo date.
17th, 18th, 21st, 22nd September, 2013 – More solo dates, punctuated by long phone calls lasting late into the night.
23rd September, 2013 – Wale returns to the US. Wale and Dami agree to keep things open and see how things go after Wale's departure. They are both reluctant to commit to a long distance relationship.
17th October, 2013 – Many Skype calls, voice calls and instant messages later, with tears of joy in his eyes, Wale asks Dami to be his girlfriend. Dami accepts. She has no doubt this is "The One".
17th December, 2014 – Dami lands at the Hartsfield-Jackson International Airport in Atlanta, Georgia, USA to meet Wale, for the first time in three months. Wale is waiting with open arms and a bouquet of flowers. He literally sweeps Dami off her feet as they hug. Dami and Wale spend three weeks together over the Christmas holidays – their best time ever. By the time Dami is returning to Nigeria, they both know in their hearts that they wanted to spend the rest of their lives together. The rest is history.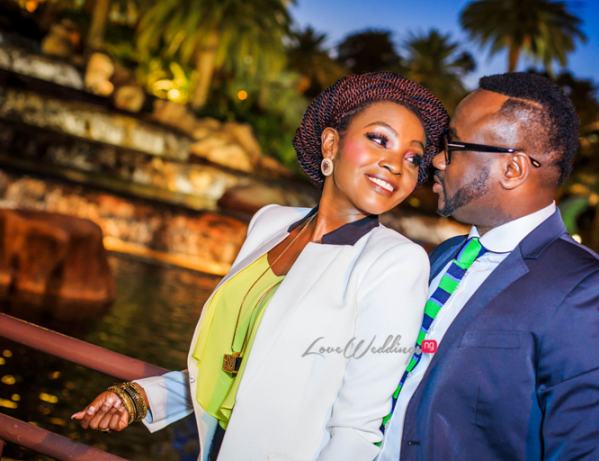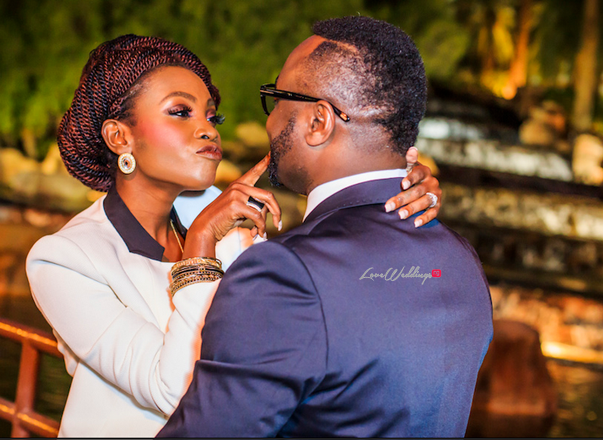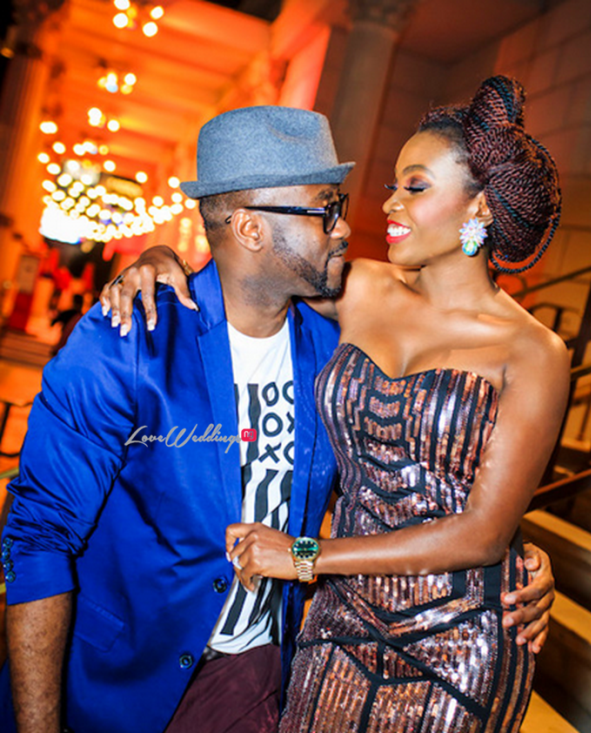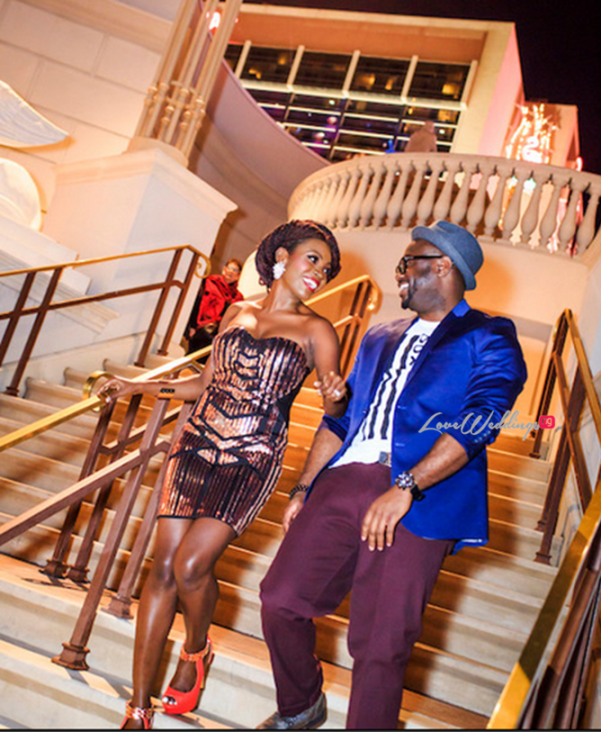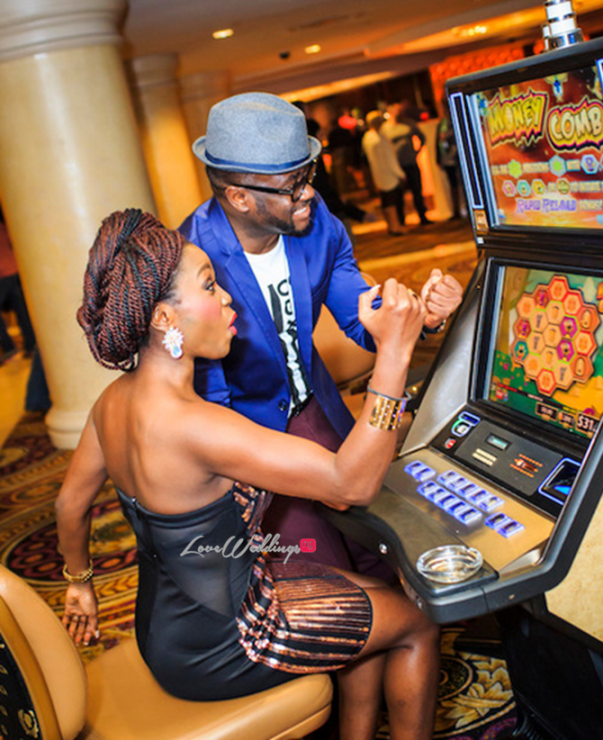 Credits
Proposal Choreographed and Directed by Derek Mitchell | Website
Proposal Video Produced by Big Hit Events | YouTube
We love weddings, do you? Get in touch today
Loveweddingsng | Website | Instagram | Twitter | Facebook | Tumblr | Google+