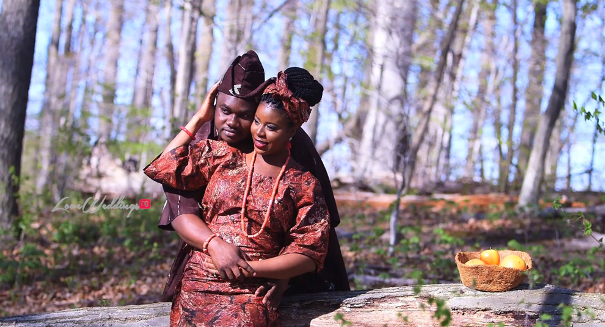 Happy Tuesday people
We saw this video online yesterday and couldn't help but share it. Tobi and Teye got married last weekend – July 4, 2015. We saw their uber cool pre-wedding shoot, which was shot in Paris, London and Baltimore. However, what caught our eyes was this video, which they played to their guests at the wedding reception.
You know how much we love traditional pre-wedding shoots 🙂
Enjoy!

Vendors
We love weddings, do you? Get in touch today
Loveweddingsng | Website | Instagram | Twitter | Facebook | Tumblr | Google+