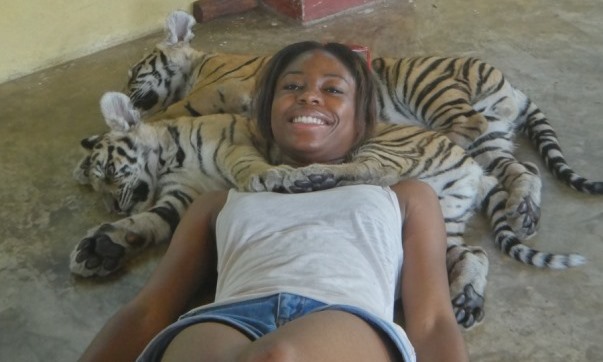 Hey folks
Today's post is kinda different. Inspired by Ele Atawodi's trip to Thailand, we have re purposed this post for anyone looking to go to Thailand on their honeymoon.
Having visited 39 plus countries, Ele describes Thailand as "the most adventurous, cultural, relaxing and beautiful place" she has ever been. From cuddling tigers in Chiang Mai to scuba diving in Koh Toa, she spent a month on an exciting adventure discovering Thailand. Ele's recommended duration of travel for anyone planning to visit Thailand is no less than two weeks!
Visas: As a Nigerian passport holder, this is to date the hardest visa I have ever gotten, the process itself was easy but the requirements are insane. The visa fee costs $100 (N20,000). However, apart from the standard visa requirements, you need to apply to the Nigerian Drug Law and Enforcement Agency (NDLEA) and pay a fee of N15, 000. Timing is important as the NDLEA takes a minimum of two weeks to respond. You will also require a letter from the police investigative unit, which costs N20, 000, who will take your fingerprint and put on record (all this stress because some people will not just stop carrying drugs! lol).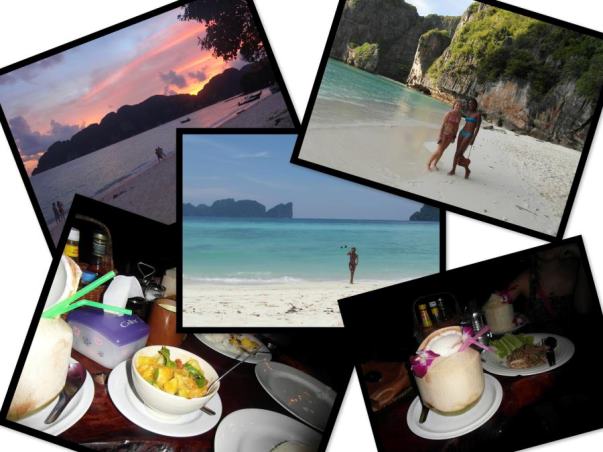 Feeding in Thailand is extremely affordable and a budget of $15 (N3, 000) will cover an alcoholic drink and two meals.
Transportation: Traveling around Thailand budget about $22 (N4, 000) for the longer journeys and a ferry ride cost about $9 (N1, 800)
Accommodation: There are numerous hotels in Thailand and $60 (N12, 000) per night will get you a nice spot. These rates apply everywhere except the overpriced Full Moon Island (Koh Phangan)
Activities/Places to visit
Bangkok (Grand Palace and the Royal Temple of the Emerald Buddah)
Chiang Mai
Koh Phi Phi
Koh Phangan
Koh Tao.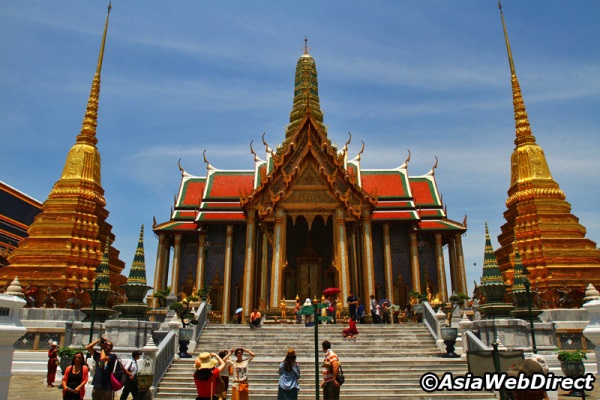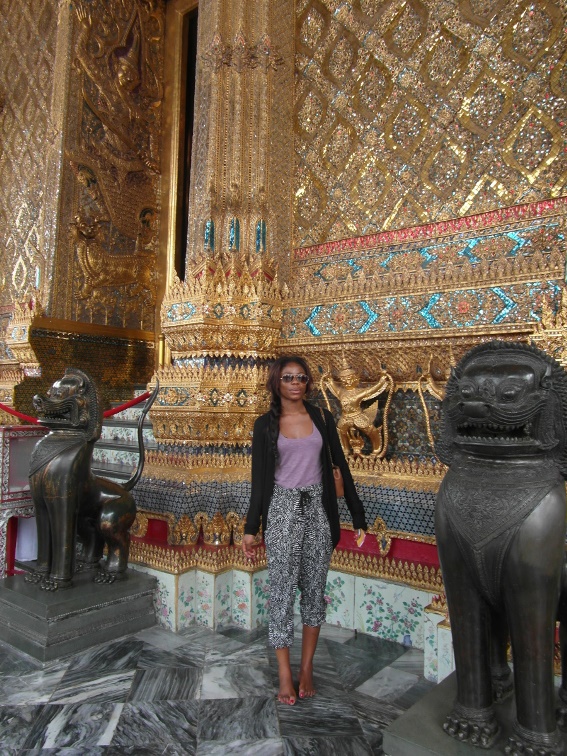 Bangkok: Visit the Grand Palace and the Royal Temple of the Emerald Buddah. You have to dress decently to the temple or carry something to cover up as it's a place of worship. The temple is flooded with tourists but it is still worth visiting. Light a candle and just enjoy the quiet. Avoid the scammers hanging around the temple who would ask to escort you to another temple as "the big temple is closed". Luckily, we had read about these scams and were able to avoid them. We stayed at the Citypoint Hotel in Bangkok which cost about $54(N10, 800) per night
Chiang Mai: After two days in Bangkok, we decided to get a sleeper train up North to Chiang Mai. Our itinerary included a 2 night trek (jungle trek, overnight in Karen Village, waterfall, elephant riding, bamboo rafting), visiting the tiger kingdom and bungee jumping.
We were under the impression that the 2 night trek was going to be fun with loads of nice hotels along the way. NO NO NO!!! DO NOT do this trek if you are not EXTREMELY adventurous and EXTREMELY fit or perhaps you are in a bid to get shredded. I lost weight and met many creatures I didn't care for.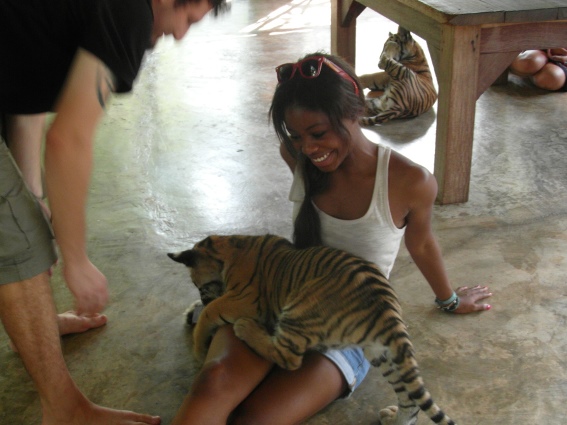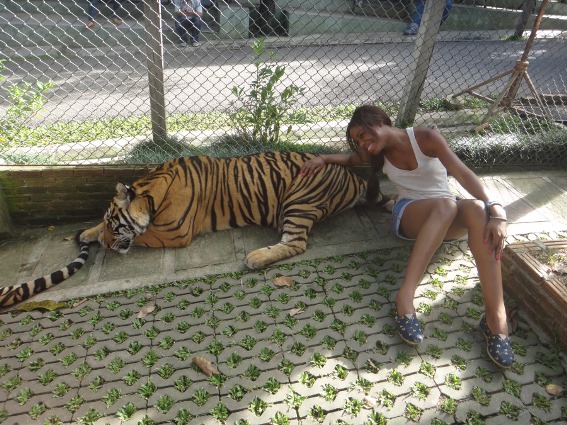 That being said, Chiang Mai is probably my second favorite part of the country. We made the best of it and met some amazing people. Our Thai guides gave us a strong insight into what real life in Thailand was like. We cooked on an open flame, got drunk and sang Thai and English songs.It was epic!
When you are here, make out time to go into Laos and just get some activities out of the way. This isn't about Laos so I'll tell that story another day 🙂 . Cost of Trek – $40 (N8, 000) and this includes all meals.
After the amazing 2 night trek, we went back to our hotel to take a breather. We had scheduled a scooter ride around town till we heard scary stories of people ruining their entire holiday following brutal accidents of scooters. So if fear is not a factor for you, go right ahead and hop on that scooter!
On our third and final day, we went to the Tiger Kingdom. We took pictures with tigers which I am convinced are drugged but I was still very afraid. The cubs are like the cutest big cat puppy combination, too darn cute.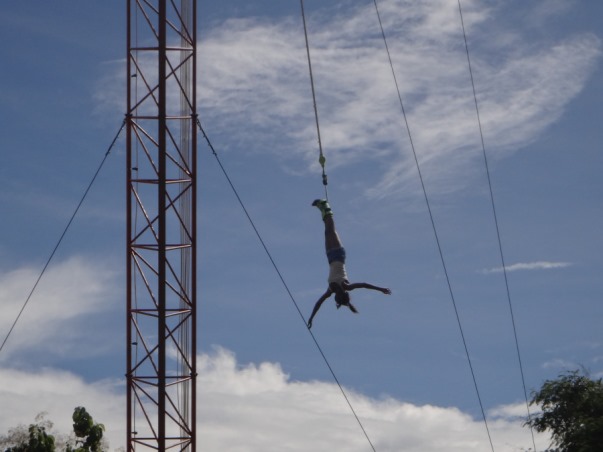 I decided to strike one thing off my bucket list and go bungee jumping at the Xcenter. I had not gone skydiving when I did this, but now I have and believe me when I say bungee jumping is just fear X 1,000, 000!!!! I got pushed and apparently most people get pushed! It was not exactly exciting and I would recommend sky diving over this a million times.
We had the longest journey to the Southern Thailand. We got on a local flight to Bangkok, took a bus to Phuket Province and got on a ferry to our first island.
Ko Phi Phi: Phi Phi, as it's called, is the perfect picturesque paradise (I sound like a reviewer but it's just that beautiful). The sunsets are gorgeous especially if you go to one of the view points and the people are friendly.We made a trip to the Maya Bay where the Leonardo Di Caprio movie, "the Beach", was set.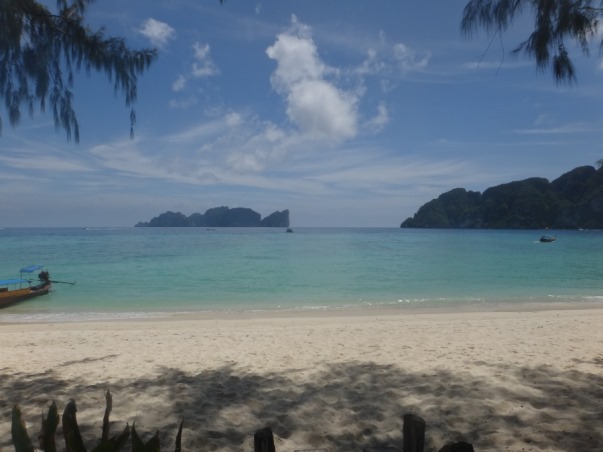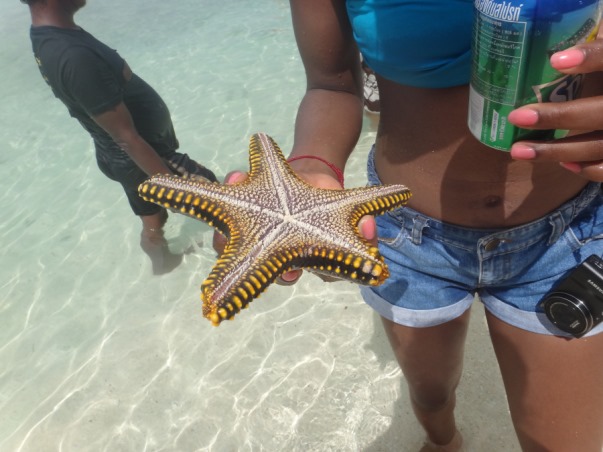 We also went to Monkey Island and hopped to other neighboring Islands. In typical Island behavior we drank from coconuts, swam in clear blue water, snorkeled and went cliff diving.
We had massages and did the fish pedicure (P.S very uncomfortable). Everywhere on the Island is walking distance and where you stay is pretty irrelevant provided it is comfortable.
We had a beautiful dinner, starter and main dish, with cocktails which cost us …wait for it… $8 (N1, 600)! FYI the meal had king prawns!!! Talk about affordable dinning! After dinner, we had a little Chinese lantern ceremony. The whole day trip costs about $25 (N5, 000).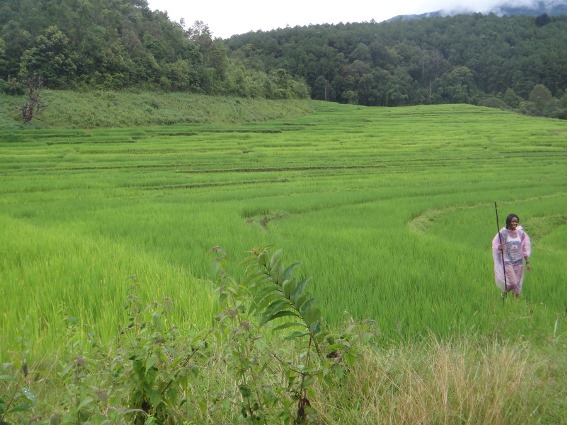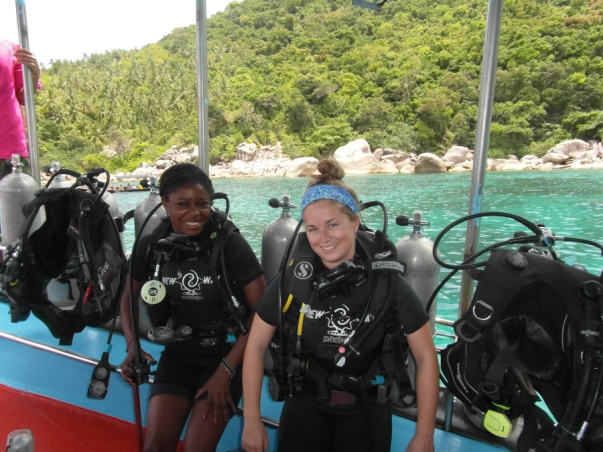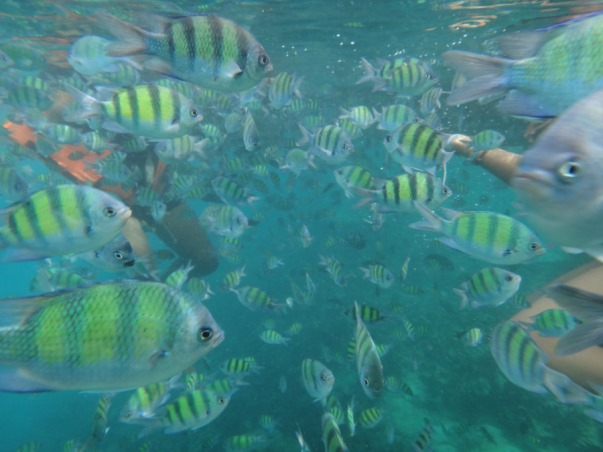 Surat Thani Province
Koh Phangan: Goodbye Koh Phi-Phi, hello Koh Phangan. We arrived here on a ferry from Koh Phi Phi and I'm sorry to say that this was my least favorite island. A highly commercialized full moon party takes place here and the Island is massively overpriced in comparison to everywhere else. The full moon party has scheduled dates and its best to plan accordingly if you intend to attend. It is typically filled with gap year English students and young Israeli people scheduled for their mandatory year in the military who are just looking to have the time of their lives, have sex and get wasted. We were advised not to take any purses or expensive items and wear covered shoes because of broken glasses in the sand. It was an experience and if you are already in the south then stop by. However, if this isn't your scene, or maybe it was your scene but not anymore as you got older, then don't bother.
Most of the hotels around the full moon party period don't accept any bookings of less than 5 nights. There are parties everywhere with constant loud music, average beaches and it rained every day we were there. The partying happens at Haad Rin Beach and I would suggest cheaper quieter beaches on the other side of Koh Phangan. Finally, we visited the mushroom mountain and had a Magic Mushroom smoothie 🙂 . Yes! It is a hallucinogenic and yes! It does work (lool…no try am).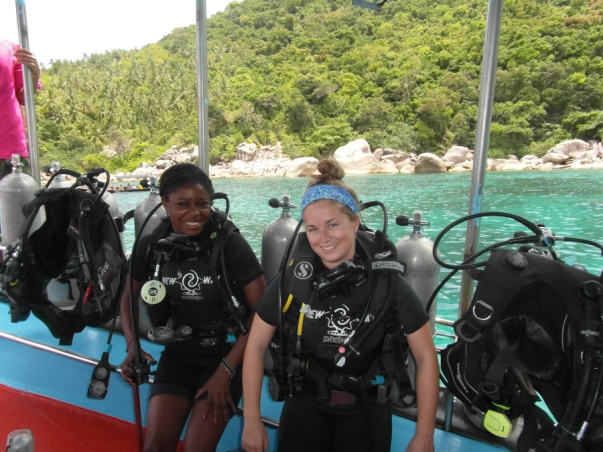 Koh Tao: We took a ferry another to Koh Tao and we stayed at In Touch Resort. The Island is known to be the best spot to scuba dive and we decided to take a beginners diving course which we booked for here. The island is as beautiful above as it is below and was the perfect end to an amazing month.
See you next Thursday
Naija Nomads
About Naija Nomads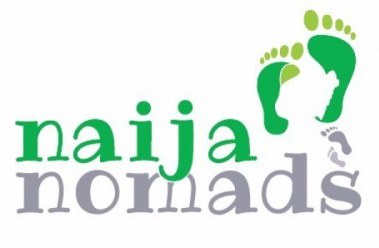 Naija Nomads is the go-to spot for everything travel from visa necessities, budget, activities, travel buddy needs e.t.c.
Get in touch with Naija Nomads – Website | Instagram | Twitter