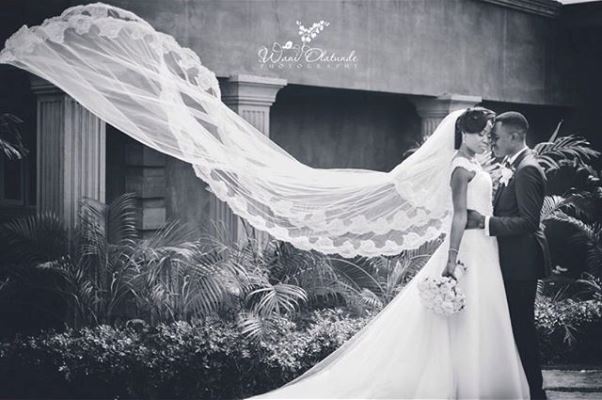 We're back again with another 'wedding vow post'. If you've missed any of our previous posts in this series, catch up HERE.
So back to the matter, Uche and Kachi got married last month and our vendor – Wani Olatunde Photography captured the couple's lovely day. We came across Kachi's vows to his beautiful wife – Uche on Bella Naija and couldn't help but share. Read his vows below;
The journey to this day has been undoubtedly the most peaceful, calmest and stress-less I've ever undertaken my whole life. To think that the reverse should be the case, it interestingly hasn't happened.

Having thought through everything in my search of answers, I've come to the overwhelming conclusion that it's all because of you my Angel. You are my bundle of joy and gladness, you give me peace of mind; peace likeable to the Biblical description such that is humanly incomprehensible and unintelligible.

Nkem, I've prayed, waited and dreamt about this day all my life; the day I say "I do" and get joined to the One who is "bone of my bones" and "flesh of my flesh", and to be graced and privileged by God to see this day is a huge blessing that I'm grateful for. I count it a bigger blessing that it's you Nkem that I get to do life with, grow old with, have babies with, serve God with, travel the world with, and just live life with you. I honestly can't do life with anyone else Sweetheart.

Today and forever, I pledge my undying love for you. I will always love, cherish, defend, adore, honour, respect, and provide for you, as long as I have breath in me.

Okwesili'm, I love you so much.

Truly, our love is Beyond Words And Letters.
How sweet!!!
Until the next one.
Photography: Wani Olatunde Photography | Instagram