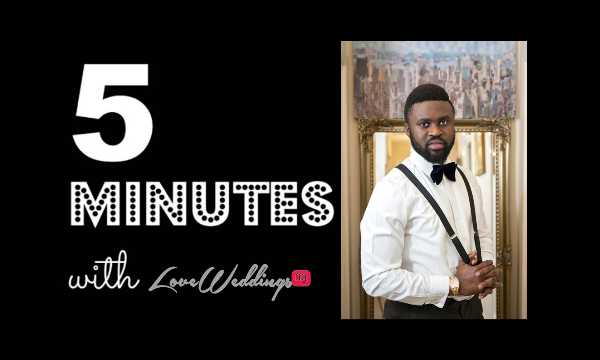 Today, we meet Adebayo Yusuf; his wonderful wife inspired him to start Godson Studio; she saw that he was very passionate about photography. This passion then turned into Godson Studio, which has now been running for two years. Adebayo enjoys networking and meeting like-minded people, and "photo – journalling" his daughter. In the future, he sees himself owning a media studio that will encourage young people to experiment creatively using photography.
Your Brand In Three Words… Entertaining, Vibrant & Engaging
The Part of My Job I Enjoy The Most… Engaging with new people from different walks of life and different cultures.
My Biggest Accomplishment To Date… My daughter is the first child I have ever held in my arms. It had always been something I was afraid to do as a newborn child is so precious and delicate, but the transition from holding her to bathing her changed that fear into a strength.
The Best Vendor You've Worked With… Obi Nwokedi Photography – he is amazing at his craft and he's not a bad mentor (haha)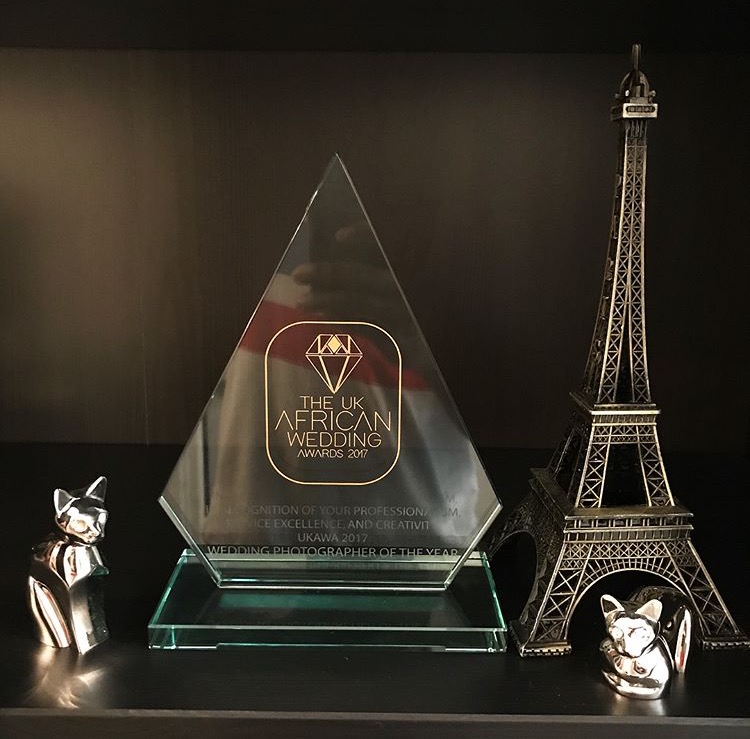 One Quality Every Nigerian Wedding Vendor Must Have and Why? Attention to detail – if you take the time to master your craft no matter what it is, the quality of your work will speak for itself.
Most Embarrassing/Awkward Experience… I was on the job and decided to wear my new skinny fit suit to shoot the bridal prep. As I lent over to take a picture, I felt a breeze on the backside of my bum but continued taking pictures. It was only when the bride asked if I had noticed anything different, that I realised that my trousers had ripped and my boxers were on show.
Does anything scare you? Having a bad credit report – I'm very particular with all aspects of my reputation, including the small things people don't really worry about.
What's the best souvenir you've gone home with from a wedding you've attended/worked at? A bottle of Hennessy XO.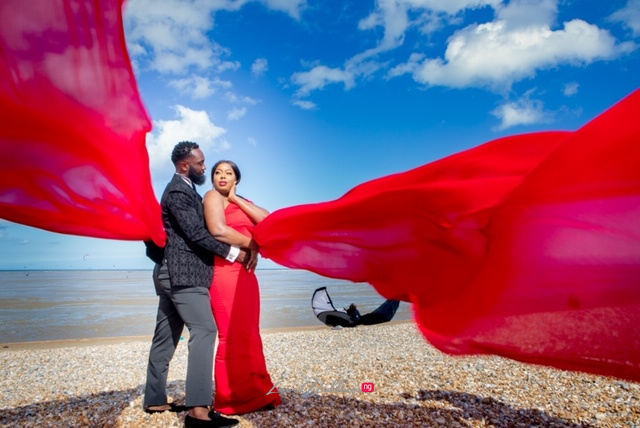 Your thoughts on social media? Major key to accelerate your business.
In my Spare Time, I listen to music and watch T.V series.
Interesting Fact about You? I was born on a Sunday hence my middle name is exactly that!
Where do you feel most at home? At home with my wife and daughter
What Songs Are Currently on Replay? Baba God Dey and Personal Lover by Afro B
What Book are you currently reading, or what was the last book you read? Digital Photography – Scott Kelby
Call or Text? Call – I do like talking to people…a lot.
Cook or Be Cooked For? Of course, be cooked for
Favorite Food… Yam and egg
What's your favourite item of clothing? Bowties – I have a personal collection of them for different occasions.
Ideal Holiday Destination… Zanzibar
Any Pets? No
3 Guests For Dinner, who would they be? Will Smith and his family – I know there are more than three of them but I love them.