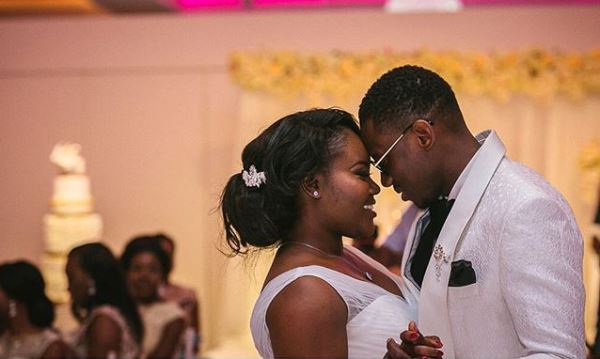 Remember #TolaYemi2015, we featured their story and engagement shoot last year.
The couple got married last year. Their traditional wedding held on the 27th of November 2015 and the white wedding on the 3rd of December, 2015.
This is a different 'Everything We Loved About…' post. Usually it's usually pretty much about the bride but we've got to say the groom and groomsmen from #TolaYemi2015 were not playing at all. They came out in full force. Here are 10 things we loved about their wedding.
The Ring: We love Tola's engagement ring. See for yourself.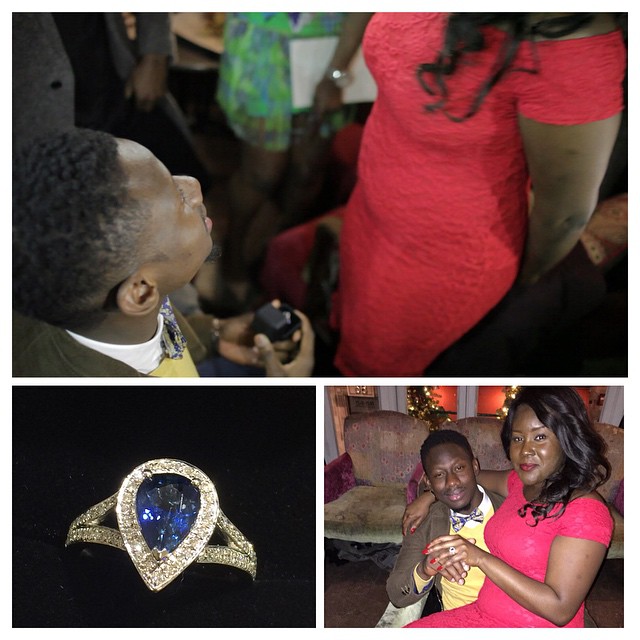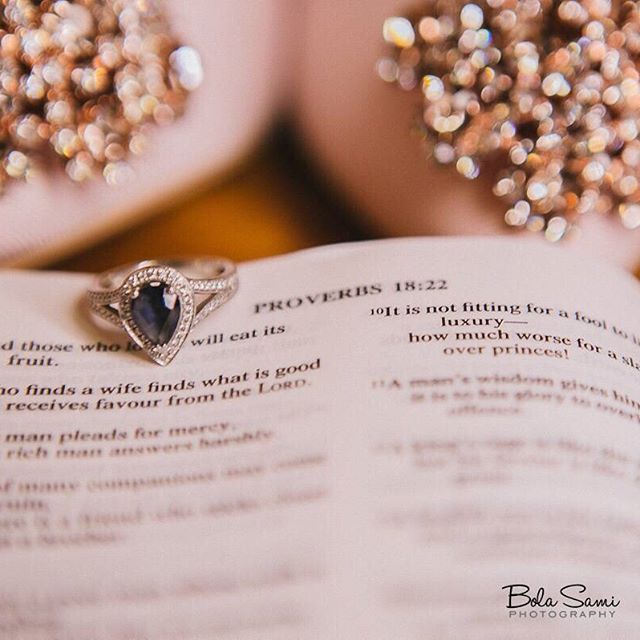 Branding: The couple hired premium wedding branding company – Abimile Creative to brand their wedding. They also had a wedding website.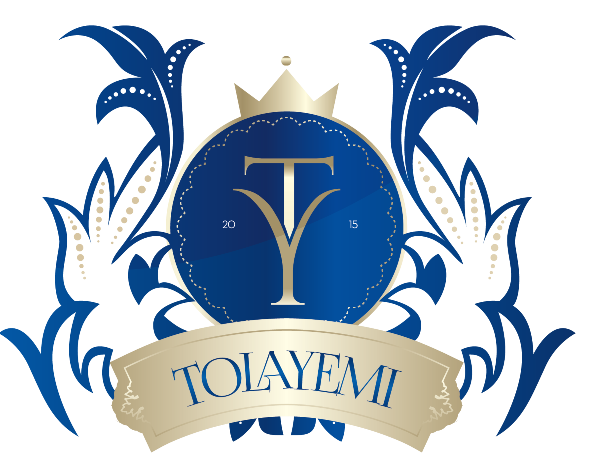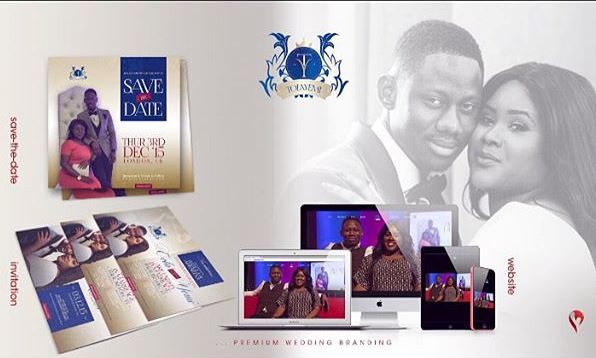 The bouquets by Flowers by Ruth were simple, full and lovely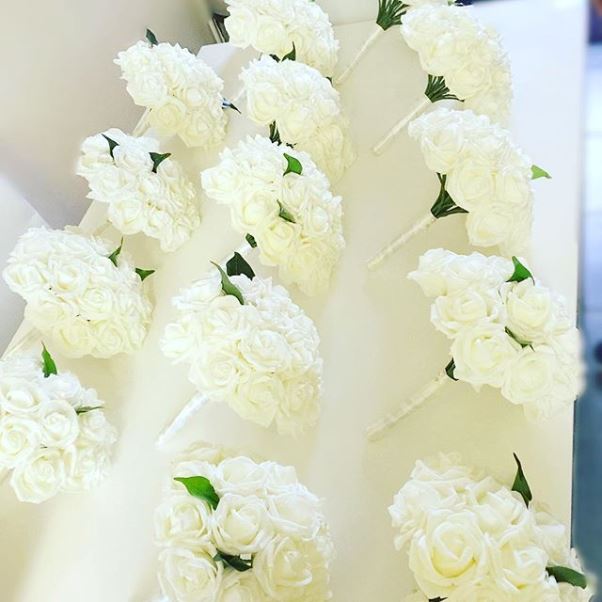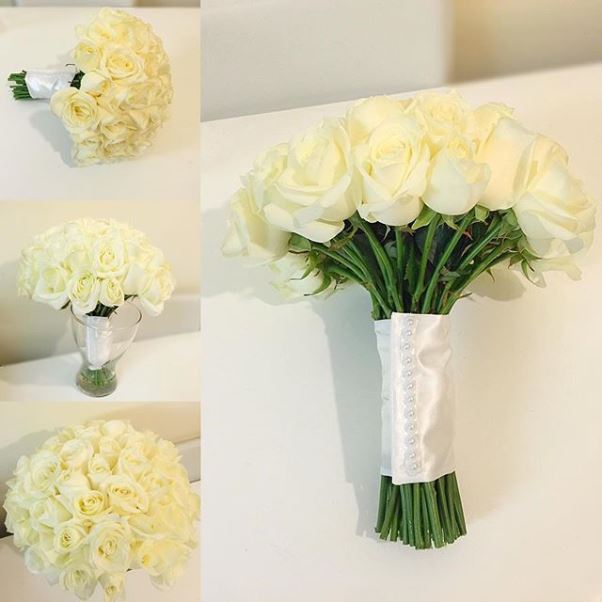 The groomsmen's traditional outfit: The groomsmen looked really nice in their navy blue traditional outfits at the traditional wedding. We also liked their aboki inspired traditional outfits at the white wedding.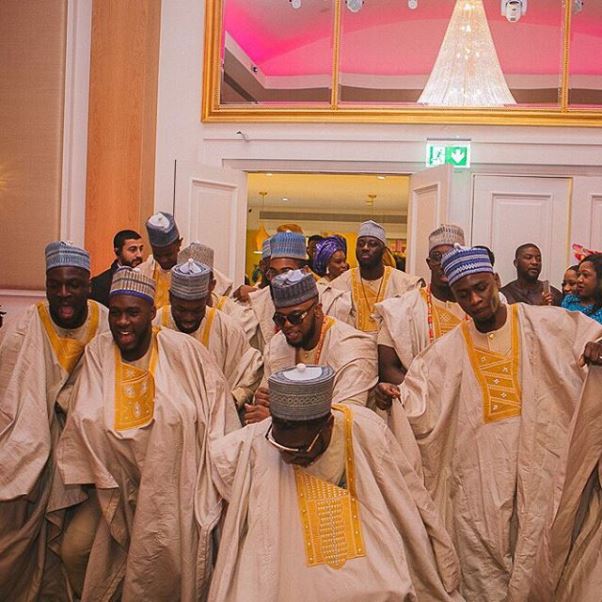 Hoverboards: The groom and his men arrived on hoverboards to the hall.
The venue: Everything about their wedding venue – Meridian Grand in North London – got a big tick in our books.
The bridesmaids: Tola had 14 bridesmaids.  Yes, you read that right!! And before you point it out, there's one bridesmaid missing from the picture below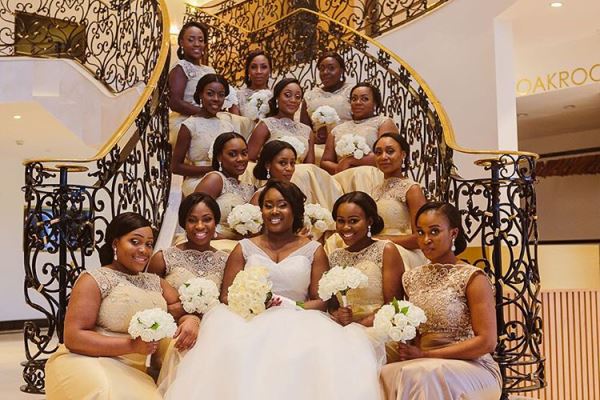 Their wedding vows: We absolutely loved their wedding vows particularly Tola's vows to Yemi. Actually, that's why we decided to write this post. Watch the video below and just in case you can't watch it, read the vows below;

Tola's vows to Yemi
Akinyemi Adeshina,

God has prepared me for you and by the will of God and by the choice of my heart,

I receive you with much joy that we may be one

I appreciate the many fine qualities that you bring

I promise I will honour your goals, your visions, your dreams

And daily seek wisdom in ministering to your spiritual, intimate, emotional, physical, romantic, intellectual, financial and creative needs

I take you as you are loving who you are now and who you are yet to become

I promise to listen to you and learn from you

To support you and accept your support

I will celebrate your triumphs. I will love you and have faith in your love for me
Yemi's vows to Tola
I indeed take you Omotola to be my wife

The English language is limited in the choice of words to express how I'm currently feeling

The word that comes close to that is overwhelmed

Omotola, you've overwhelmed me with your love

And you've proved to me that no matter what comes our way,

As long as we have God, we can overcome
Their Grand Cake: This cake was epic. Our vendor – TY Couture Cakes definitely nailed this one. I saw the cake on a lot of wedding blogs and Instagram pages – and you know the deal, when it's trending on the 'Gram, there's got to be something about it that we all love 🙂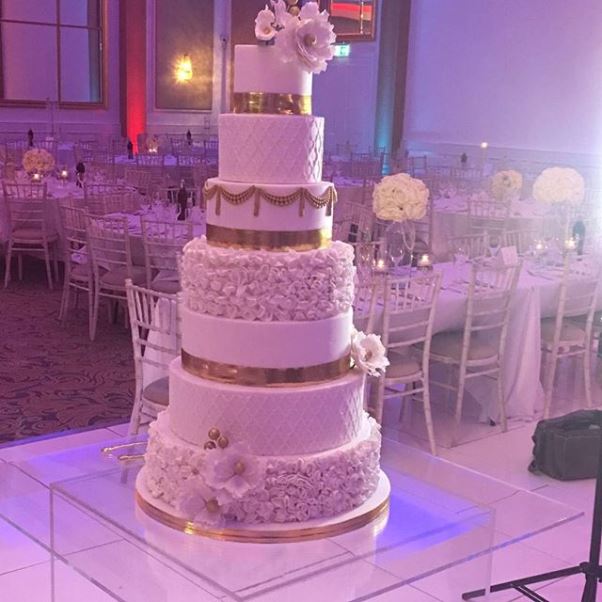 Reception Outfits: Tola and Yemi changed into the outfits below for their reception. We love, love, love!!!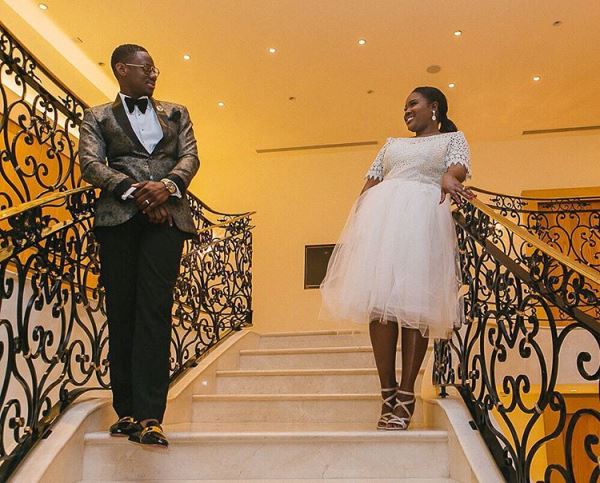 There were a lot of other things we loved about #TolaYemi2015 but of course we had to pick only a few. I mean what's not to love… Oh and lest we forget, did you notice that they walked into their reception hall and saw everything before all the guests were allowed in. We think that's something a lot of couples should do – it'd allow you the opportunity to take a few pictures as well with all the beautiful elements (decor, cake, centerpieces, etc) – as long as you don't keep everyone waiting for too long.
For more Nigerian weddings we love, click HERE
Vendors
Bride's makeup: Beauty Boudoir | Instagram
Bride's hair: Deborah Lola | Instagram
Official Photographer: Bola Sami Photography | Instagram
Official Videographer: Beautiful Media Services (BMS) | Instagram
Decor: Anaiah Grace | Instagram
Bouquets: Flowers by Ruth | Instagram
Wedding Logo & Branding: Abimile Creative | Instagram