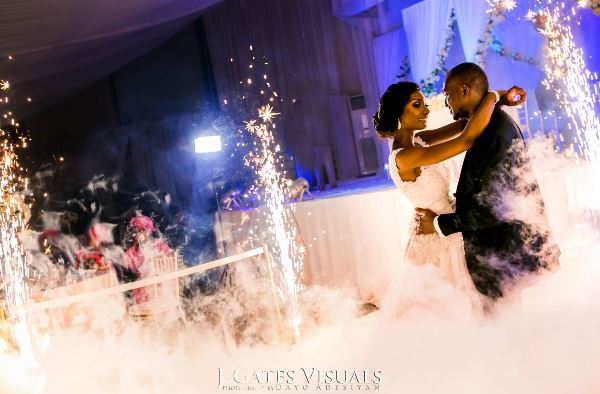 Remember #MrandMrsChurch, we featured bits we loved from their wedding last month. The couple got married on the 28th of February, 2016 at the Welcome Centre Hotel, Ikeja. The bride – Tayo shared their story with us.
Enjoy!!!
How we met
Uche and I met whilst working together at PZ Cussons in March 2013. I actually knew him as Charles then. We were both new to the company and he was given a task by one of the directors then, and I had to work through it with him. We got talking from then on, mostly about work related stuff because we are both geeks!! Lol

We became really good friends only later that year (November) after we realised from our conversations that we both had a lot in common. We shared similar career goals, and he had this smile and sense of humour that could literally turn a very annoying day at work to a good one.

Some time in December, I remember receiving this weird phone call from him asking me about a work related issue he DEF had the answer to!! From that call, I knew he was on to something. He followed up the next time we saw at work with "I will like to tell you something". A few days later and after bugging him to tell me what it was, he finally asked me out to dinner and a movie.

December 2013 was a really rough month for me at work so we only managed to hang out the following month. Our roles were closely linked at work, he is a Procurement Manager – I was managing the Supply Planning team then. So a lot of times we argued at work and often we will continue the arguments over the phone in the evenings.

After so many work issues, I decided to start calling him Uche once I left the office environment or when we wanted to talk about something outside of work topics. I decided to separate the office Charles from the home Uche. He became Uche to me. We spent time after then getting to know ourselves better.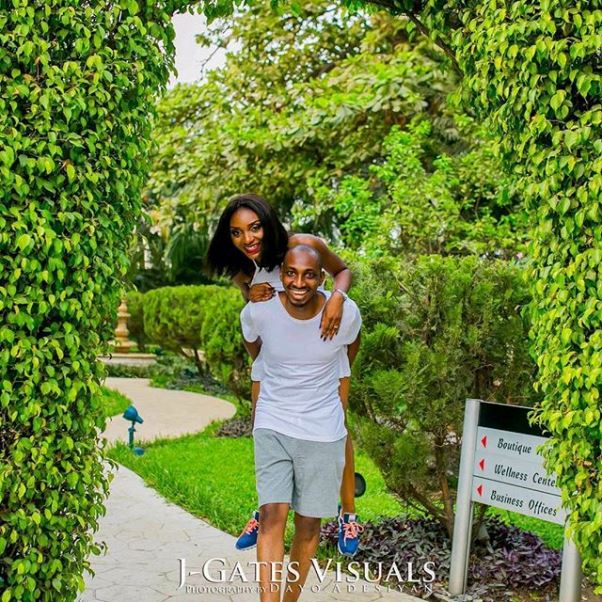 The Proposal
I always knew that Uche was the one, and we had talked about getting married for a while. I even described the sort of engagement ring I wanted, with my ring size and all!!

The proposal really was a conversation, nothing extraordinary. He asked the question when I went to visit him one day, and I said YES!!

I don't really like surprises or anything over the top, so we always spoke about a sort of 'comfort-zone' type proposal. Although I was expecting it, I still cried a little bit – butterflies really exist!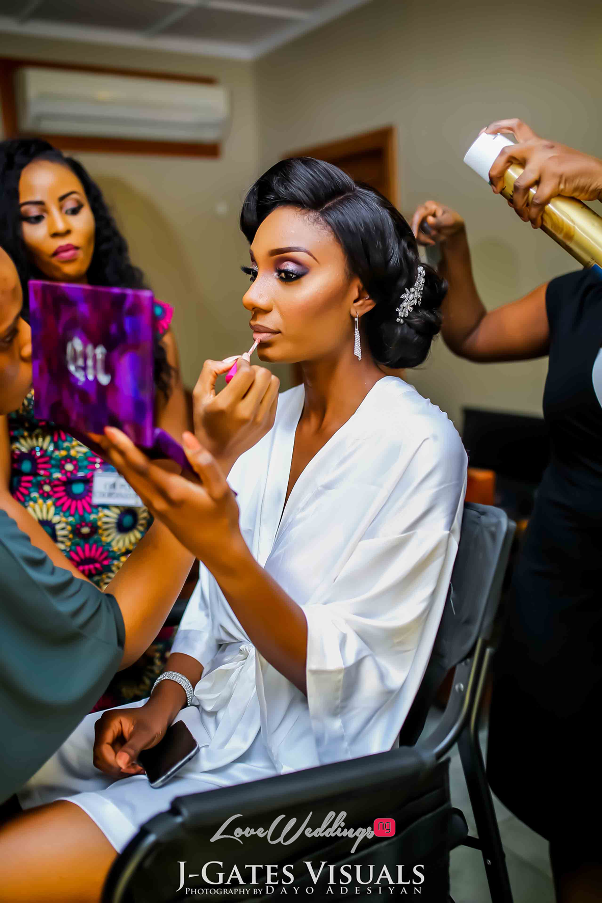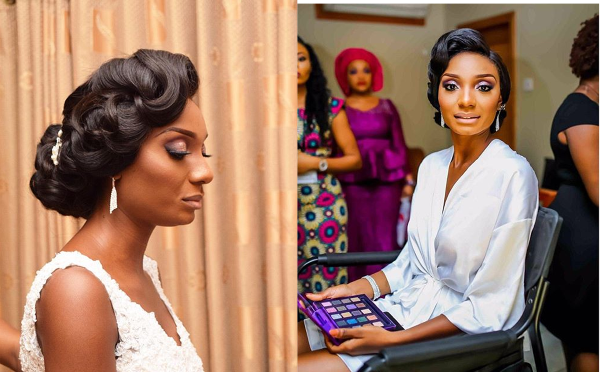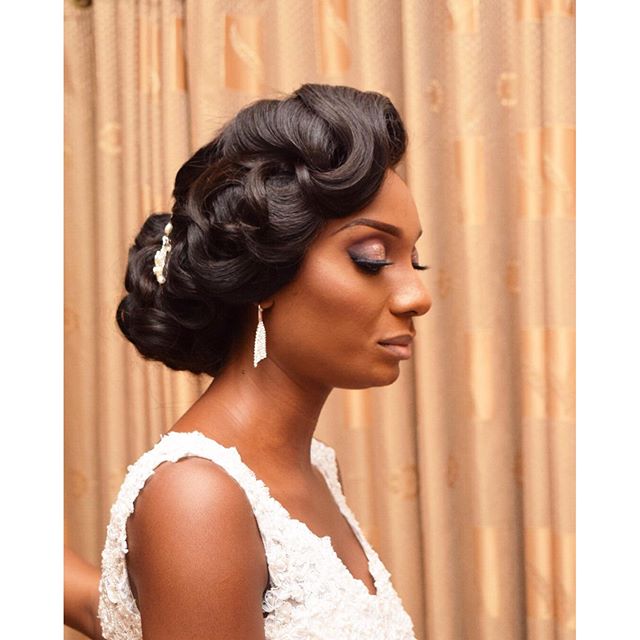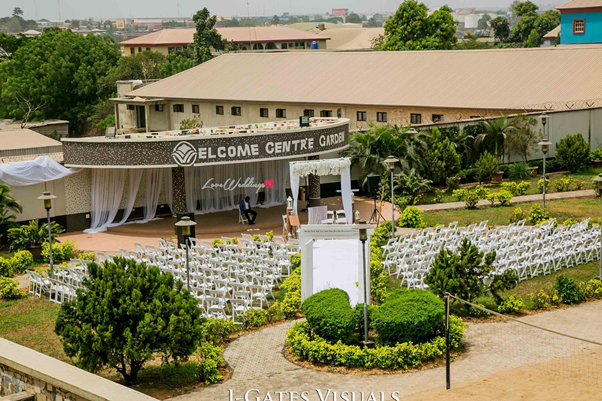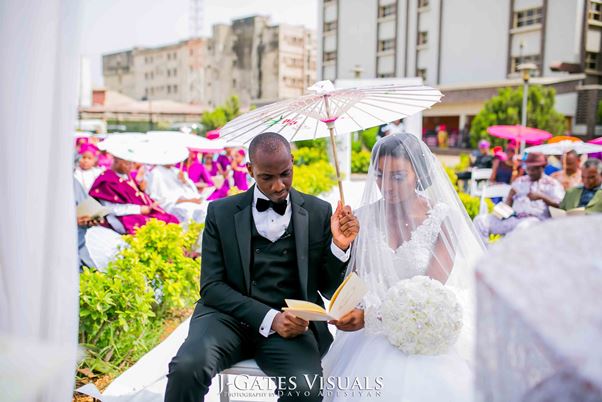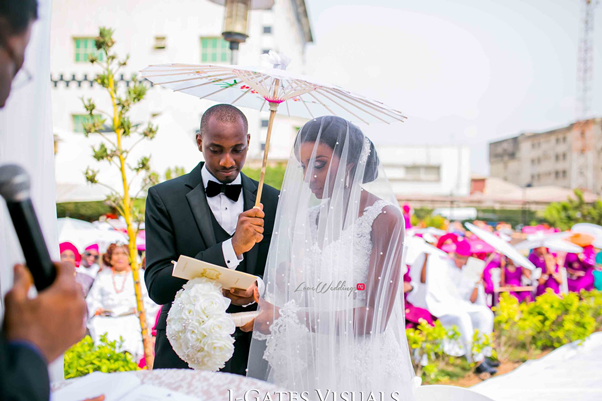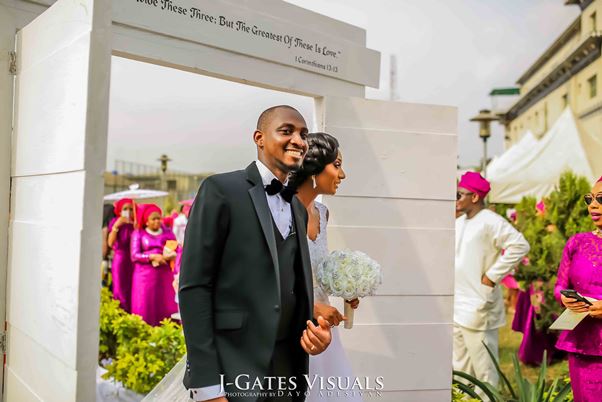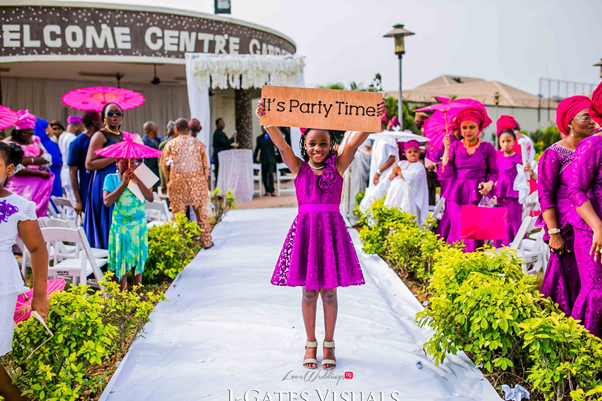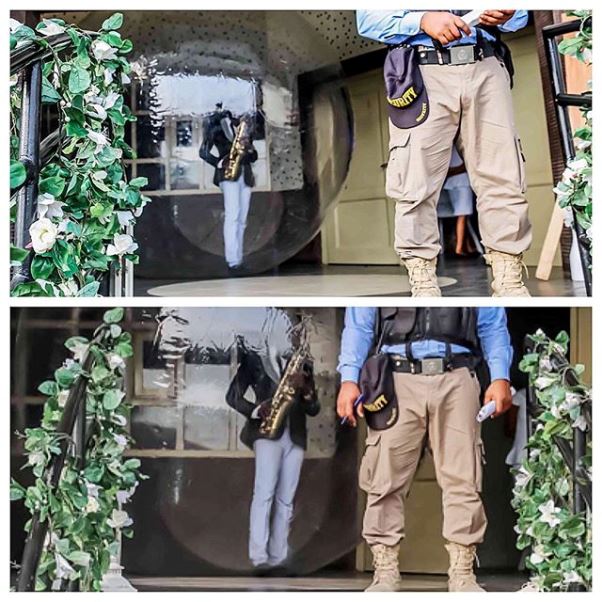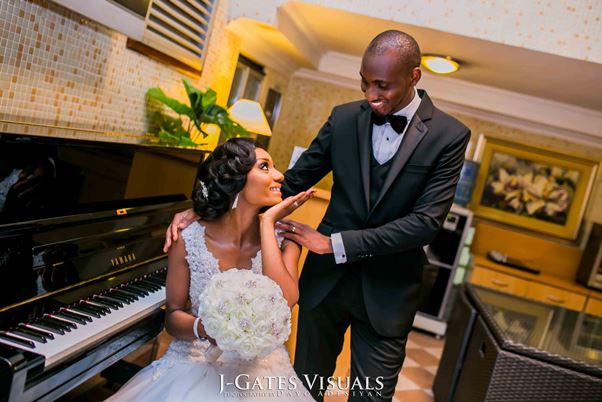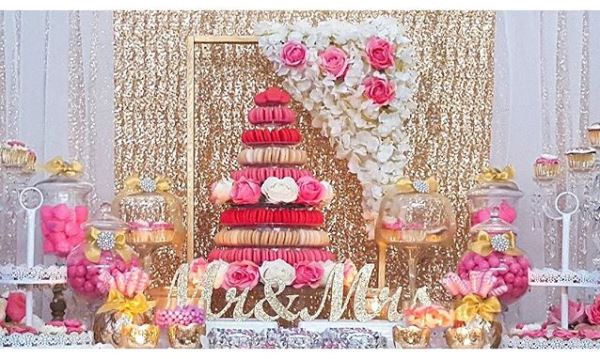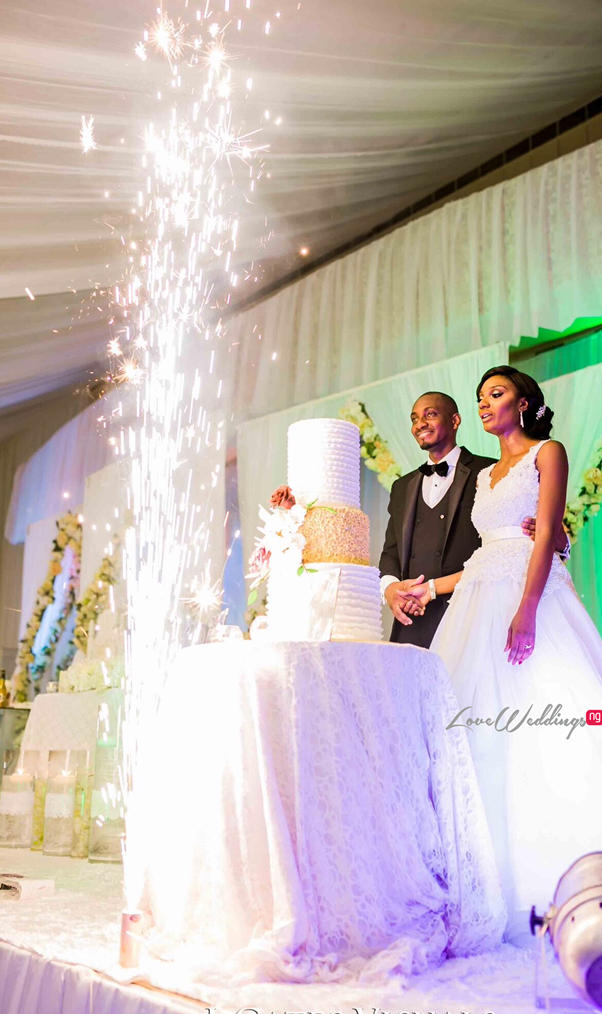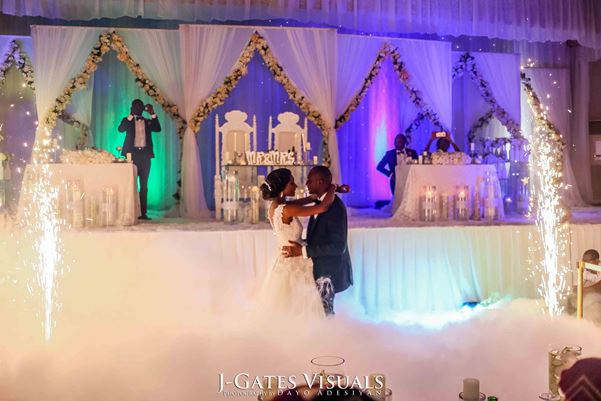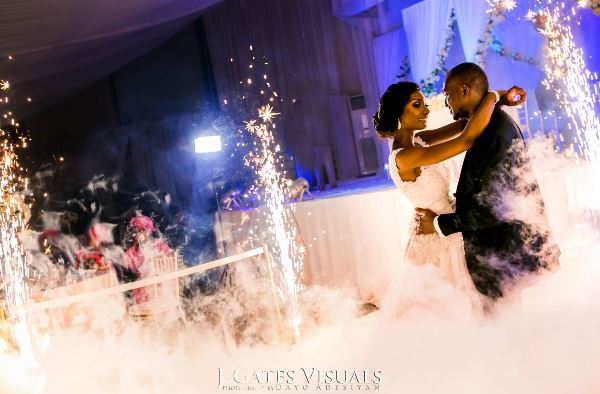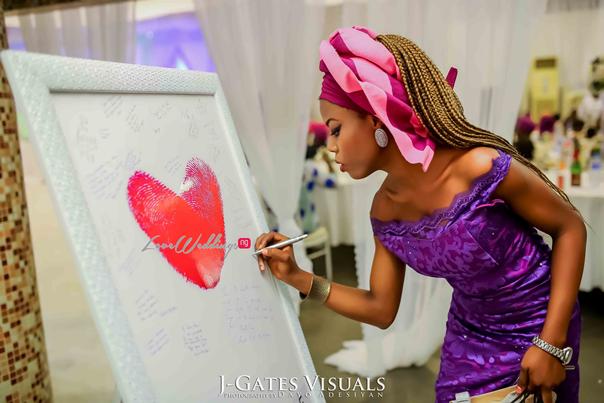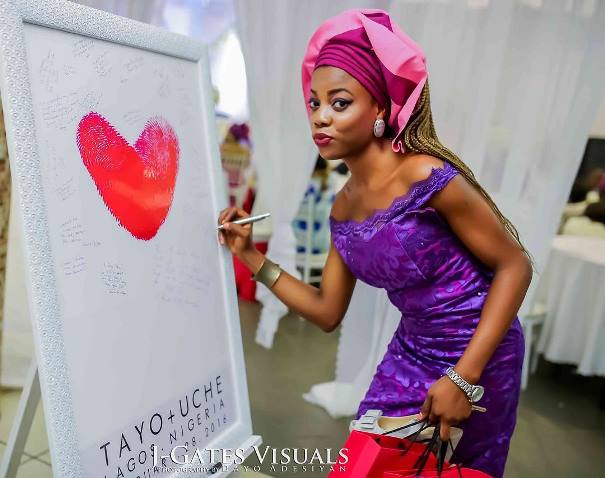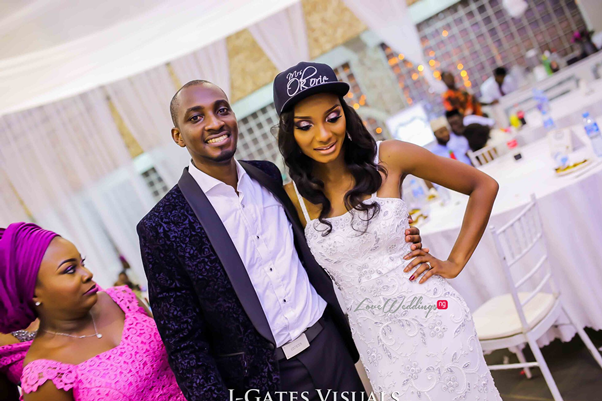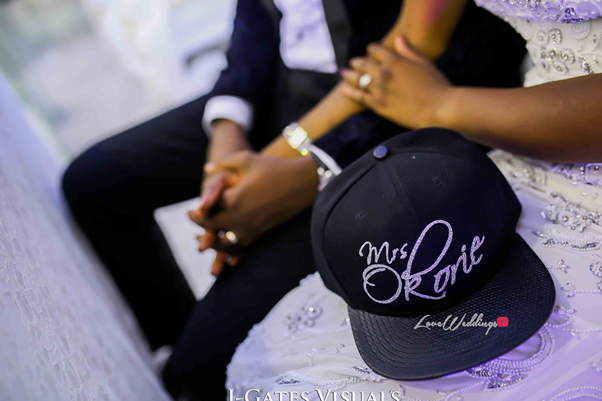 Traditional Wedding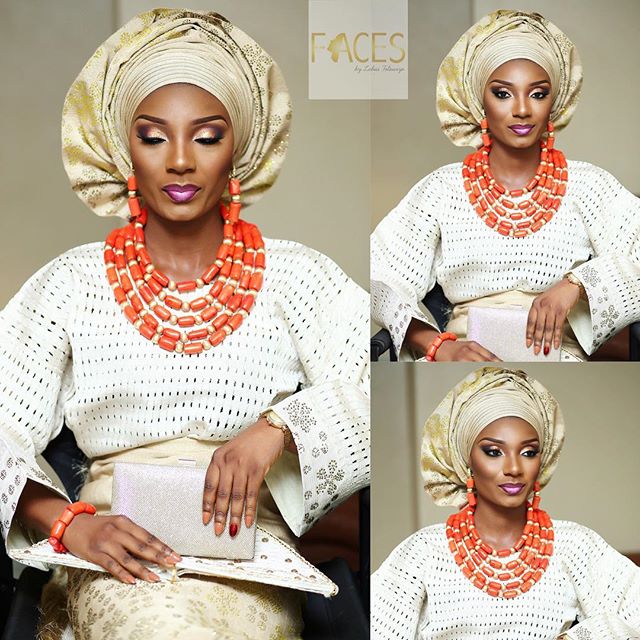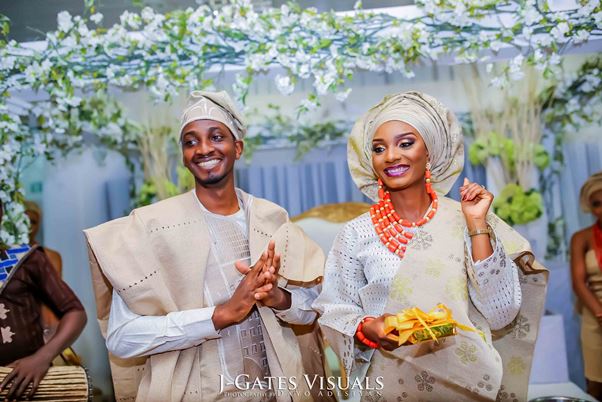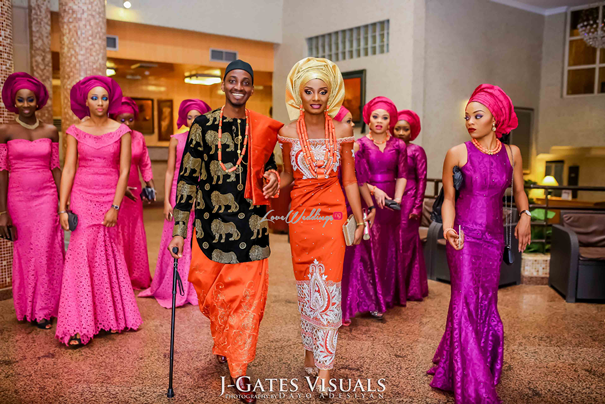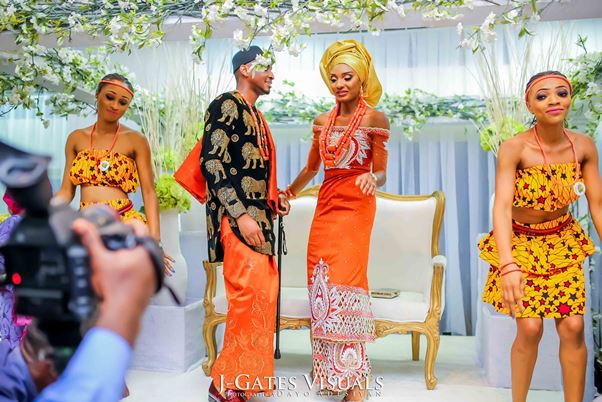 Vendors
Photography: J Gates Visuals | Instagram
Event Planner: TrendyBEEvents | Instagram
Bride's Makeup: Labisi Folawiyo of Faces by Labisi | Instagram
Bride's Traditional Attire (Beads): Household of Panache
Bride's Traditional Attire (Aso Oke): Molbaks Alaso Oke | Instagram
Bride's Traditional Attire (George): Toju Foyeh | Instagram
Groom/Groomsmen Suits/ Evening Blazer: Virtue Clothiers | Instagram
Bride's Wedding Gown: April by Kunbi | Instagram
Bride's Reception Dress & / Bridesmaids Dresses: Virgos Lounge | Instagram
Décor: BTG Event Decor | Instagram
Cocktails: Mandies Cocktails | Instagram
Small chops: Mr Johnson Chops
Dessert: The Dessert Studio | Instagram
Candies: Sweet Cravings Desserts | Instagram