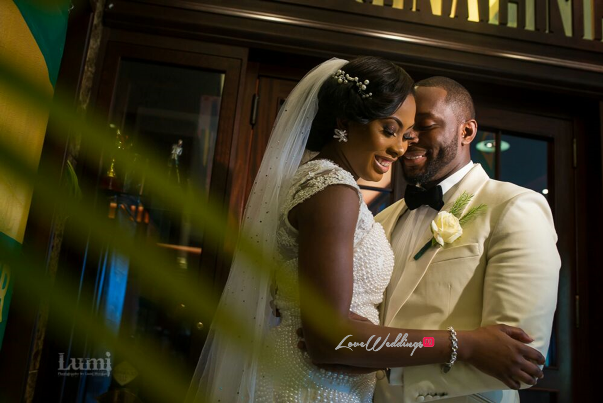 We're sure you've all seen pictures of the lovely couple Adeola and Ayodeji on Instagram. We've also had our Instagram eyes on the couple ever since we saw their uber cute engagement shoot. Their traditional wedding was planned by Jahira Events and their white wedding by 2706 Events.
From the bride's red gown for their engagement shoot to her stunning bouquet for her white wedding, here's everything we loved about #MeetTheShyngles.
Engagement Shoot: Adola & Ayodeji had two engagement shoots (with Lumi Morg & Willy Verse) and both shoots were pretty cool. No far-fetched themes, just simple and pretty. We can see these pictures going up easily in photo frames in their home.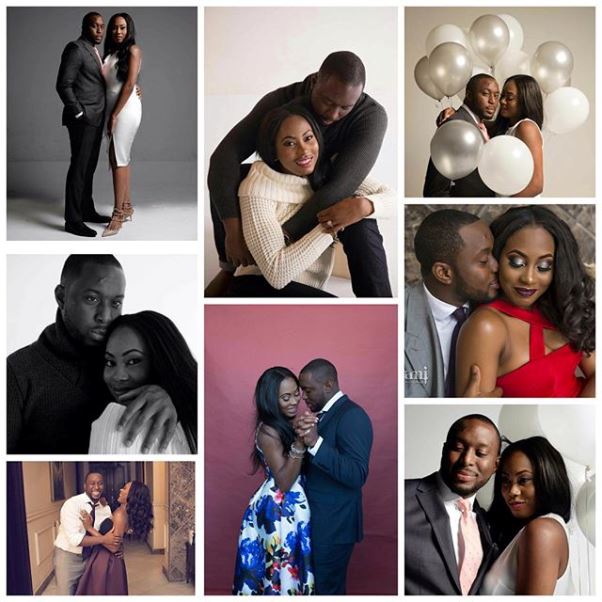 Makeup: As always, Faces by Labisi slayed. Everything was on fleek, from the eyebrows to the lips, lashes, etc Adeola looked absolutely stunning on both days.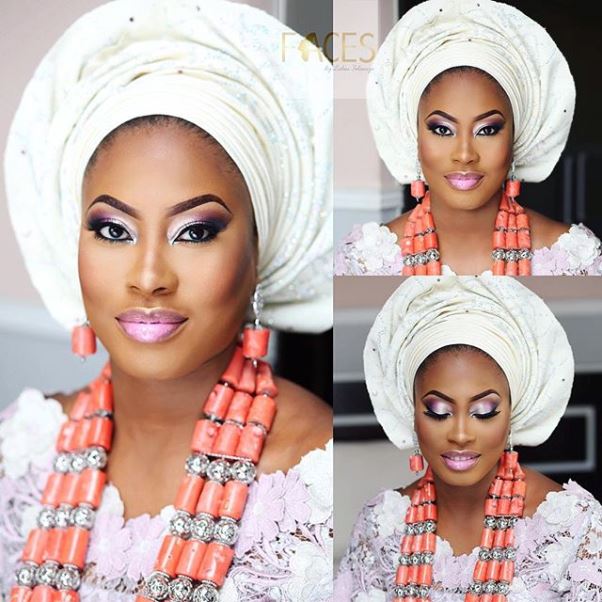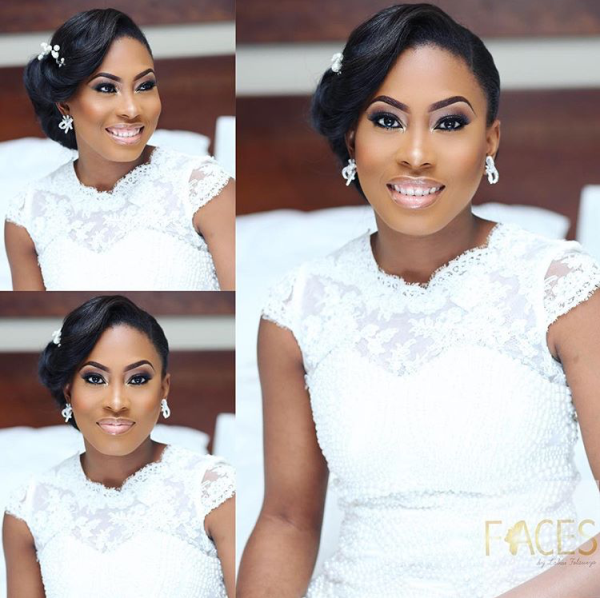 Traditional Wedding Attire: Adeola & Ayodeji looked stunning in her traditional wedding attire. We particularly loved her gorgeous coral beads by Lush Jewels. As Labisi said on Instagram, 'the big corals brought 'Igbo vibes' to her Yoruba AsoOke by Bisbod'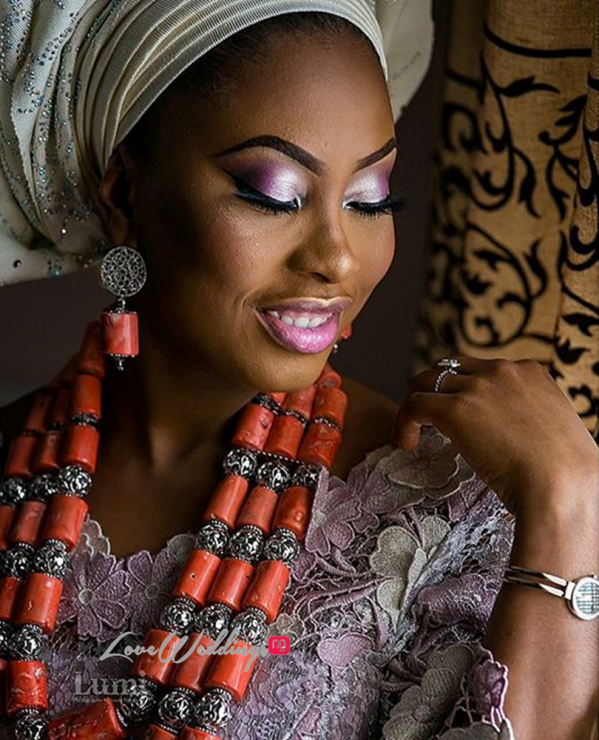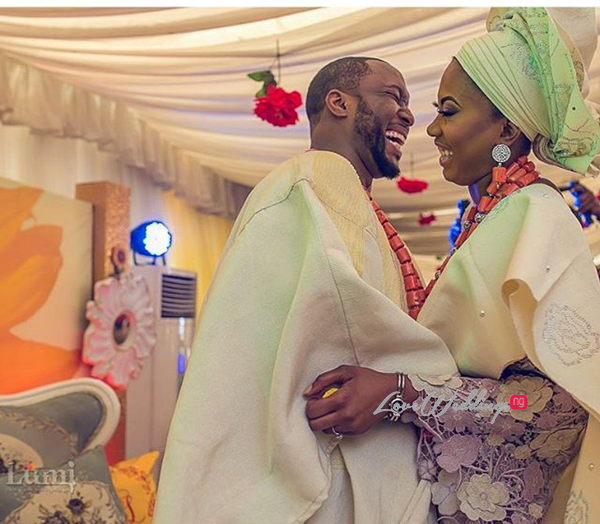 The bride's gowns: Adeola first took our breath away in the red gown by MsMakor, which she wore for her engagement shoot.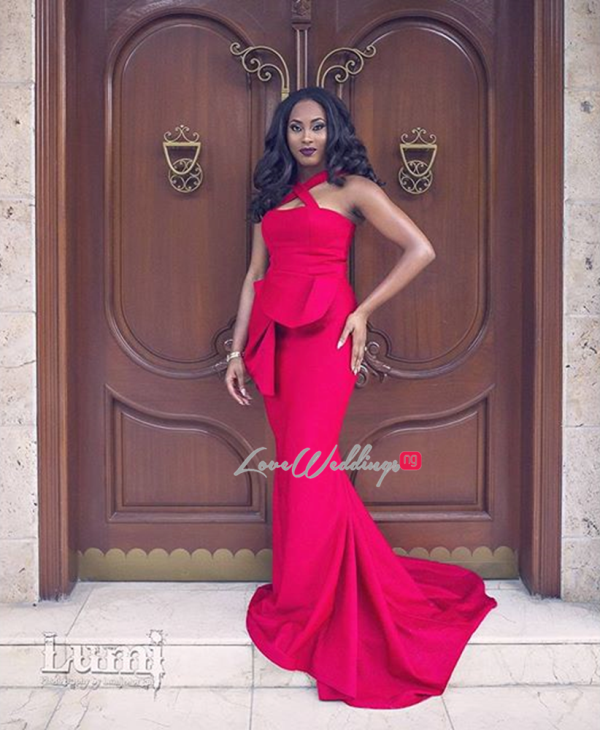 For her white wedding, Adeola wore a stunning beaded bridal gown by Lanre Da Silva Ajayi. The bead work and detail on her gown was simply stunning. Its very rare to see a beaded gown that doesn't look tacky. Lanre Da Silva definitely nailed this one.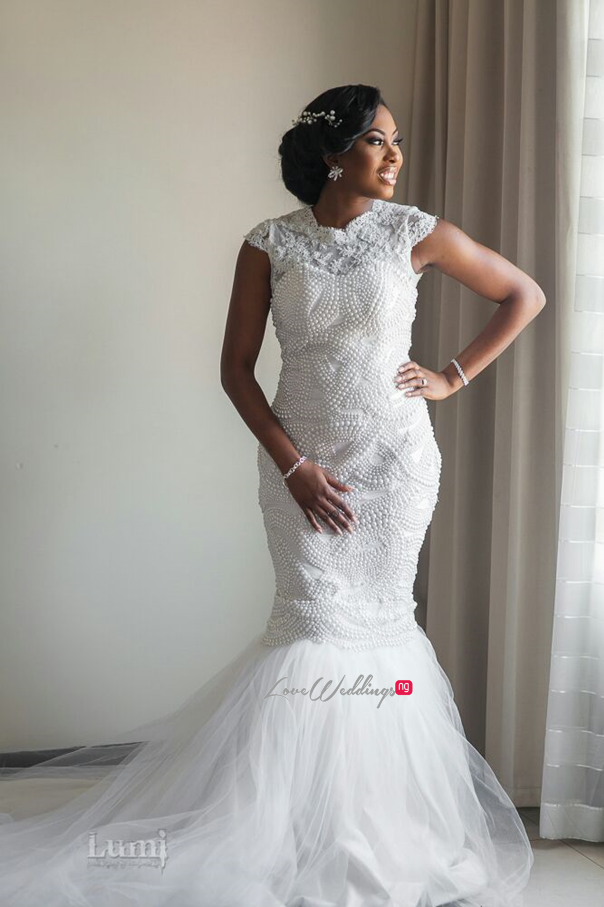 Adeola later changed into her second dress by MsMakor for the reception. These pictures aren't doing the gown any justice but keep refreshing, we'd upload a better picture as soon as we find one.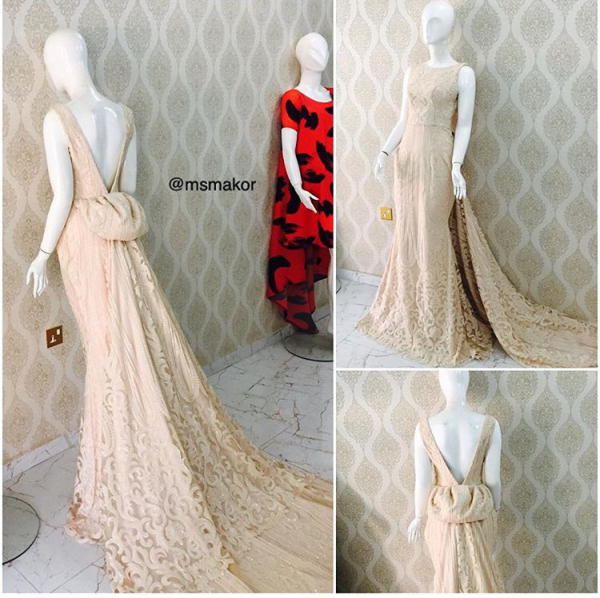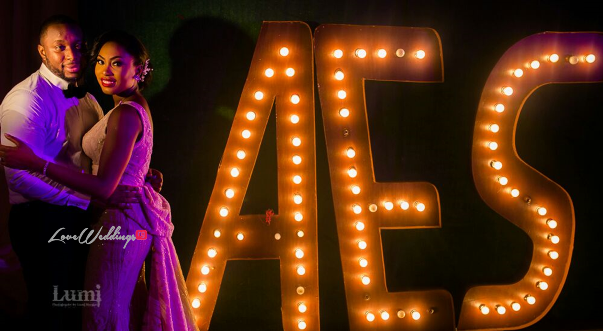 The Bouquet: It was pretty obvious that this wedding had a lot of purple and lavender going on but just when we thought we had seen enough purple, we saw this gorgeous bouquet by Nwandos Signature… how stunning and unique…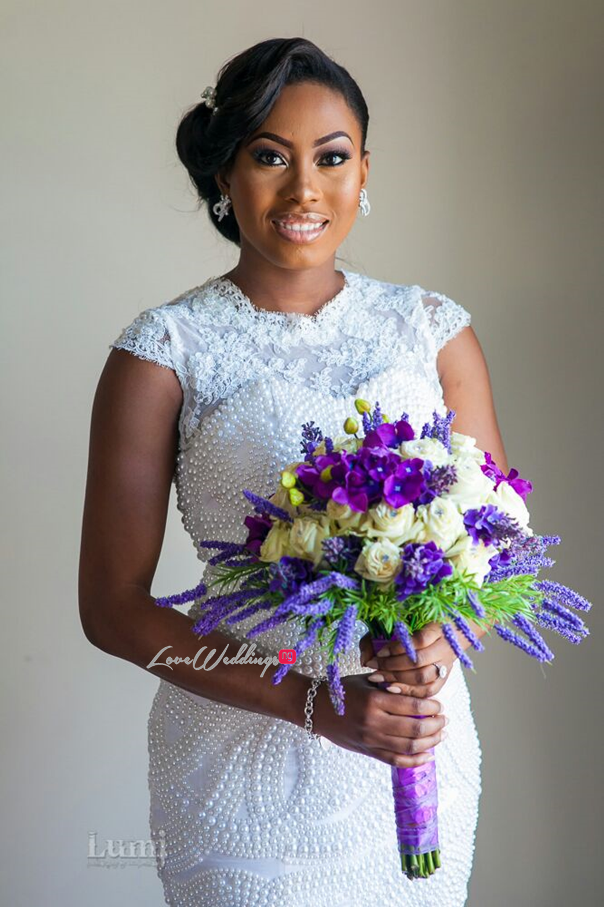 Bridesmaids Dresses: We loved the bridesmaids dresses by T16 World of Fashion. They're not too 'bridesmaidy' that they can't be worn to a different event.  Also, we like that the gowns were styled differently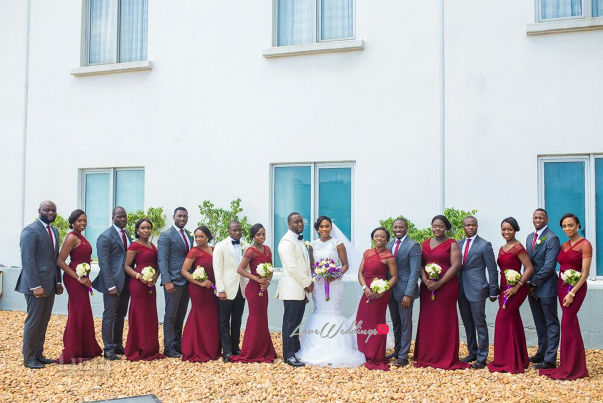 Decor: Nwando's Signature never disappoints!! The details were stunning… The tablescapes had a mix of candles, high & low floral vases.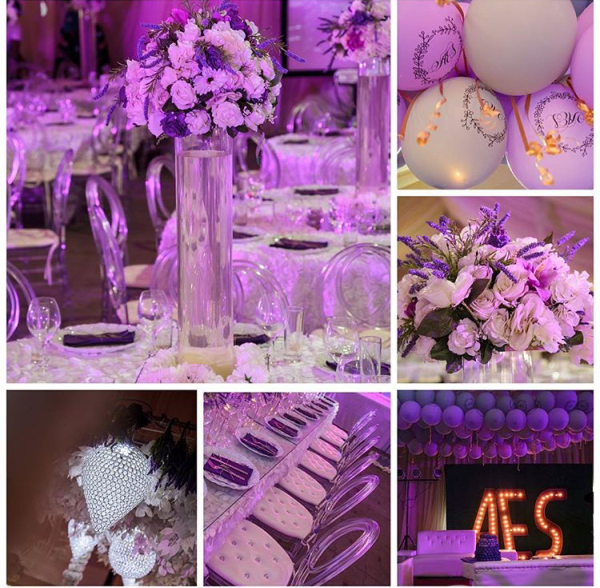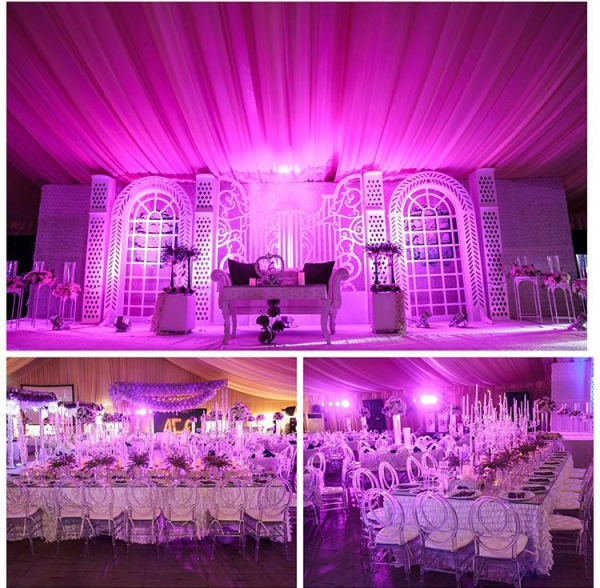 Stylish Wedding Guests: The wedding guests at Adeola & Ayodeji's white wedding were not messing about. They came ready and a lot of them slayed. We're not sure but we think 'aso-ebi's' are gradually becoming a thing of the past.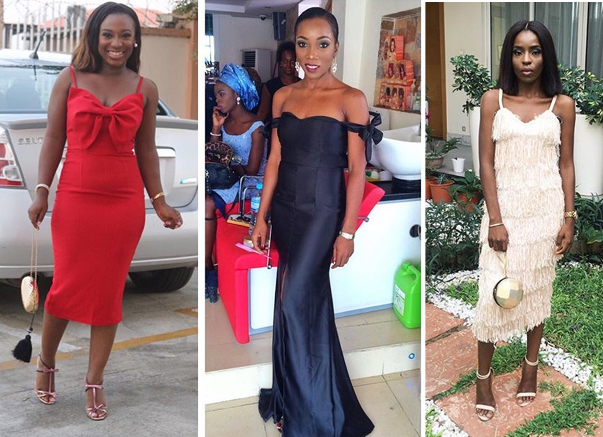 For more Nigerian weddings we love, click HERE
Vendors
Photography (Traditional & White Wedding): Lumi Morg | Instagram
Engagement Shoot
White Wedding
Traditional Wedding