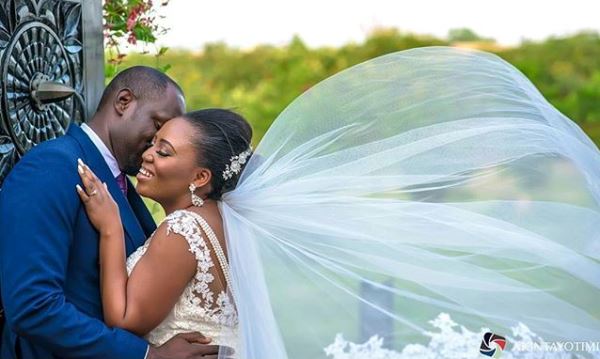 What do you do when the bride and groom are both pilots? You have a destination wedding 🙂
That's what Ranti and Isaac did!! After having an intimate traditional wedding in Lagos, they flew away to the Hideaway of Ngunwi in Zanzibar for their white wedding. Both events were planned by our vendor – 2706 Events. If you love intimate weddings, this is a must read for you, so many ideas to inspire you.
 So in typical fashion, we present – What We Loved About #WhenPilotsFallInLove.
Enjoy!!!
Engagement Shoot: The couple told their story (pilots who fell in love) with their engagement shoot along with other themes.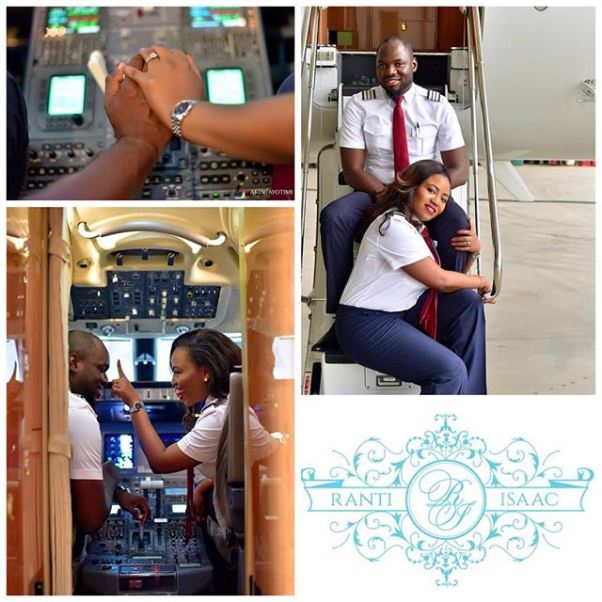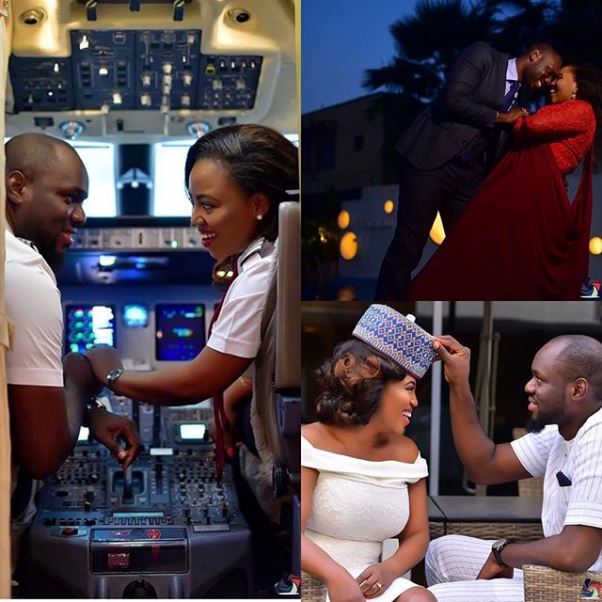 Traditional Wedding Decor: For the traditional wedding, Yvent Kouture did an amazing job with the decor, which featured rectangular glass tables, high & low centerpieces with candles. Even though this was for the traditional wedding, it looked modern and classy and could easily be reused for the white wedding. This would be a good idea for couples who choose to have 2-in-1 ceremonies (traditional and white wedding on the same day). We also love how they used the couple's logo to brand the event.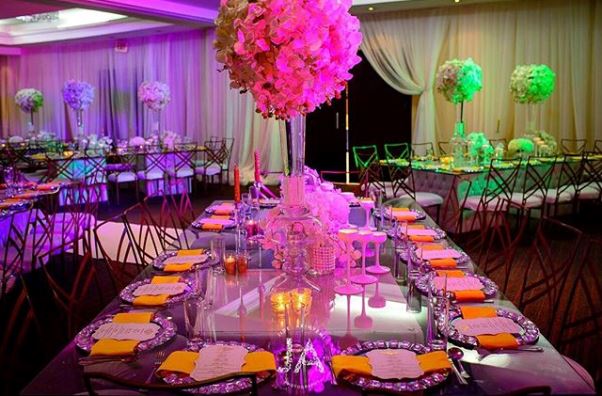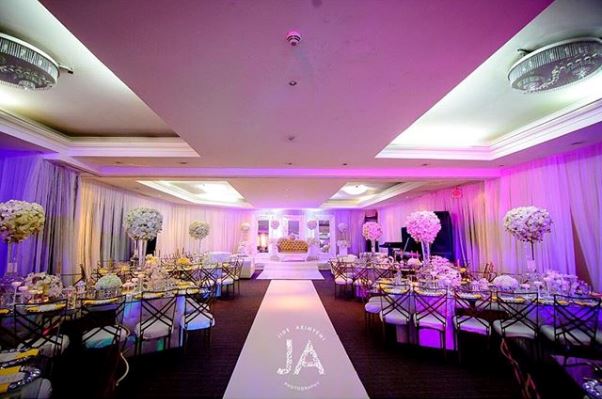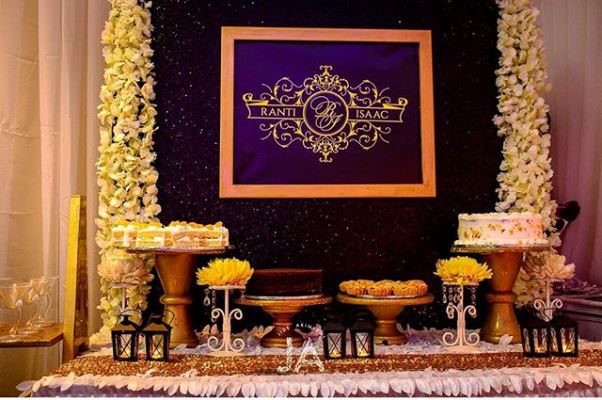 Destination Wedding: Ranti & Isaac had their white wedding in Zanzibar at the Hideaway of Nnugwi Resort and Spa and we loved everything about their outdoor wedding, the intimacy of it, the colors, the fresh flower pots on the aisle for the blessing ceremony, the customised fans and more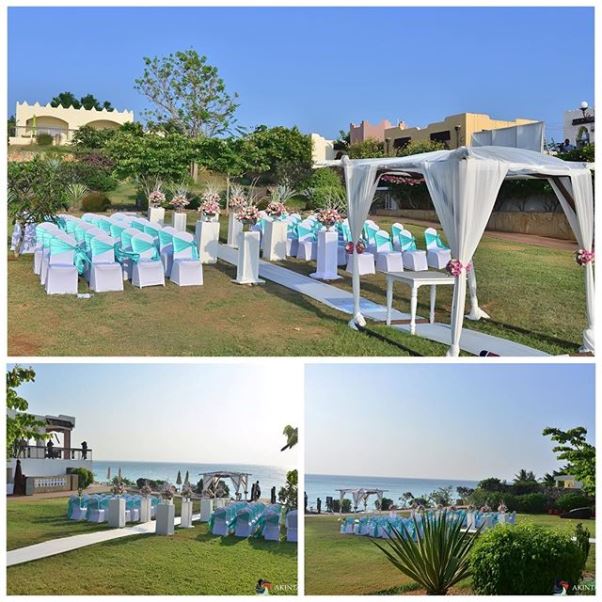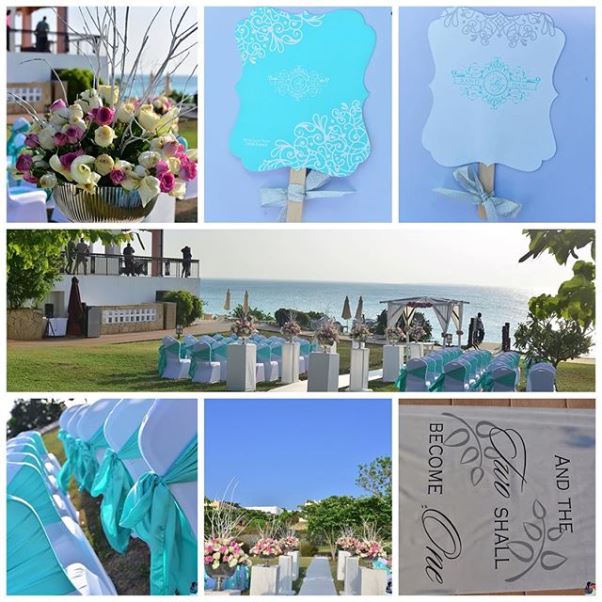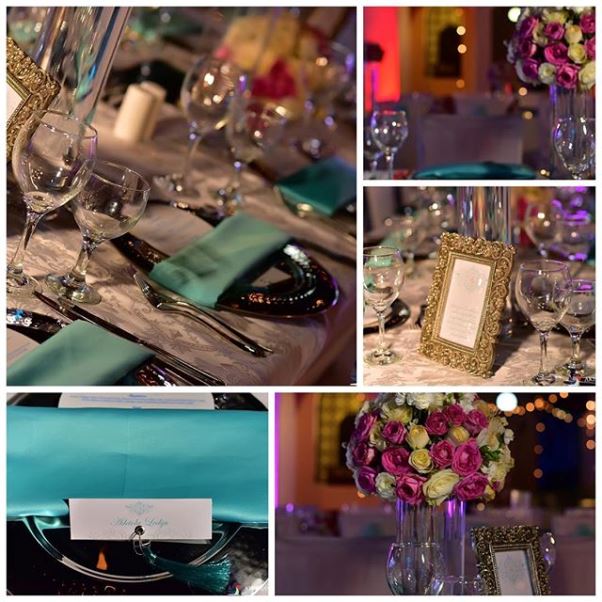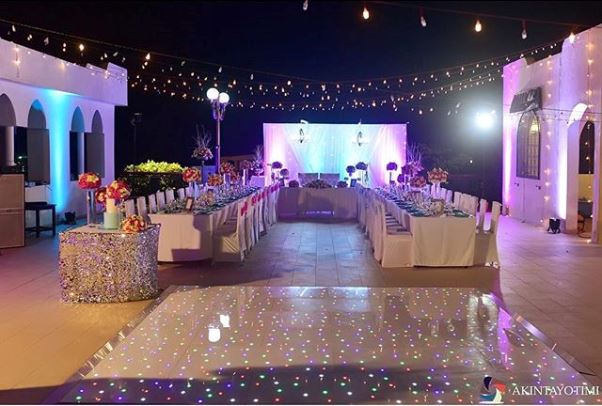 Welcome & Thank You Letters: The couple had welcome letters printed on branded letter head papers for their guests and just like they had welcome notes at the beginning, they also had 'Thank You cards' waiting for all guests in their rooms after the wedding! How thoughtful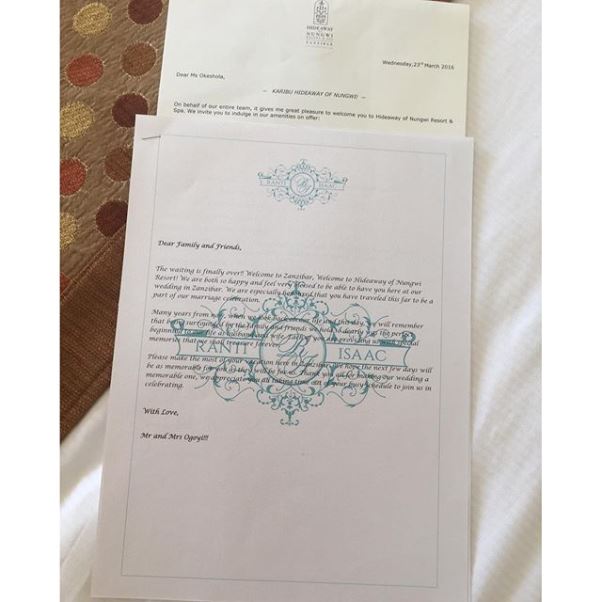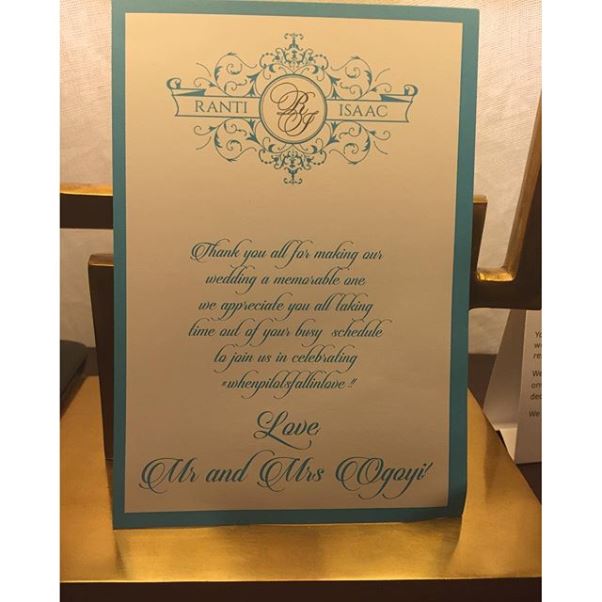 Bride & Groom's Outfits: We loved the shade of blue Ranti & Isaac chose for their aso-oke.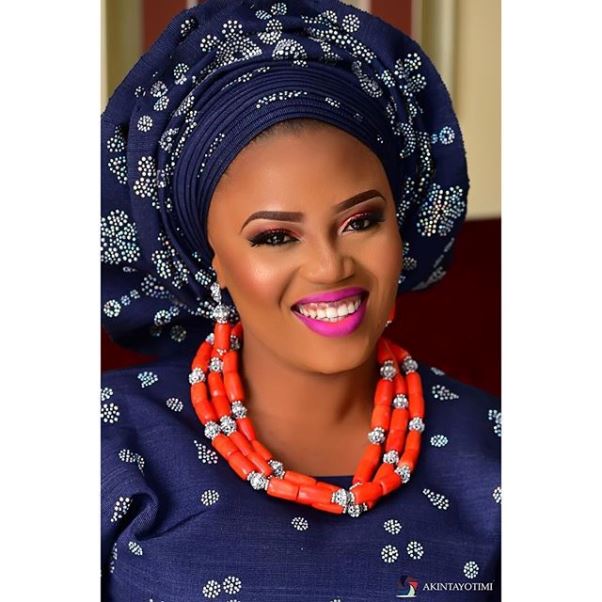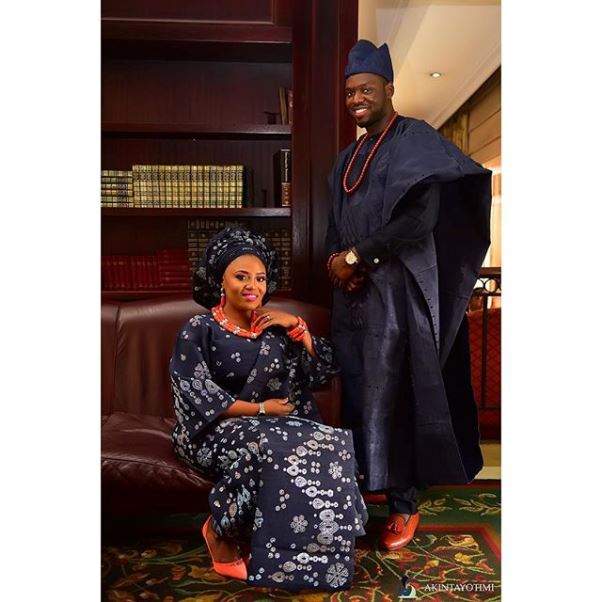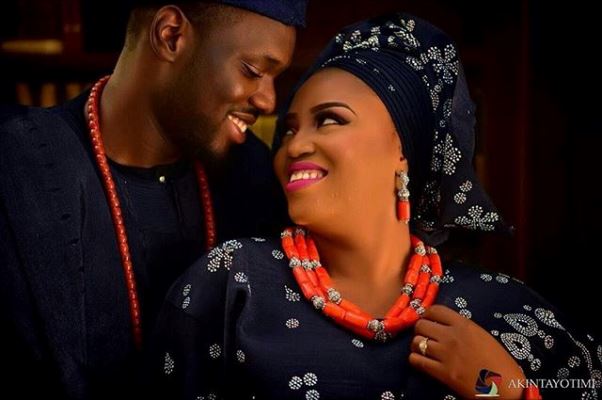 Food & Drinks: Ranti and Isaac sure take feeding their guests very seriously. They had .. At the traditional wedding, they had everything… small chops, jollof rice, fried rice, egusi, fish, moin moin, miniburgers, mini hot dogs, fish & chips, chicken chips, milkshakes, cocktails, desserts… literally everything. See for yourself.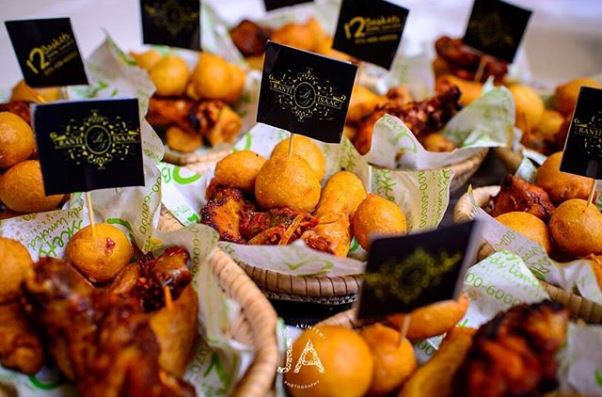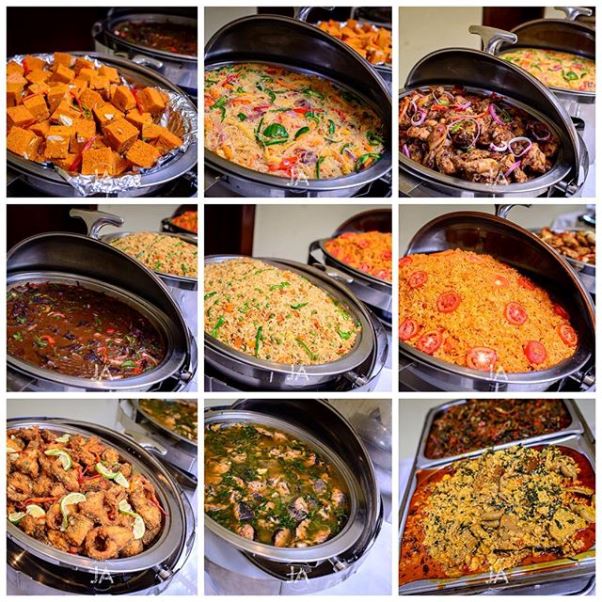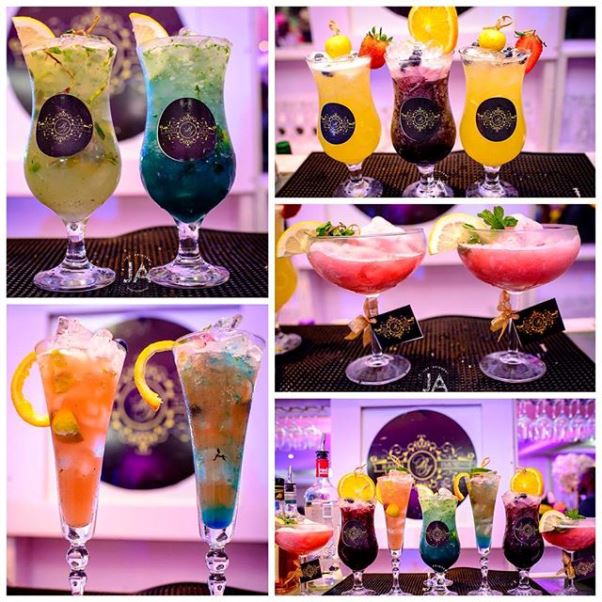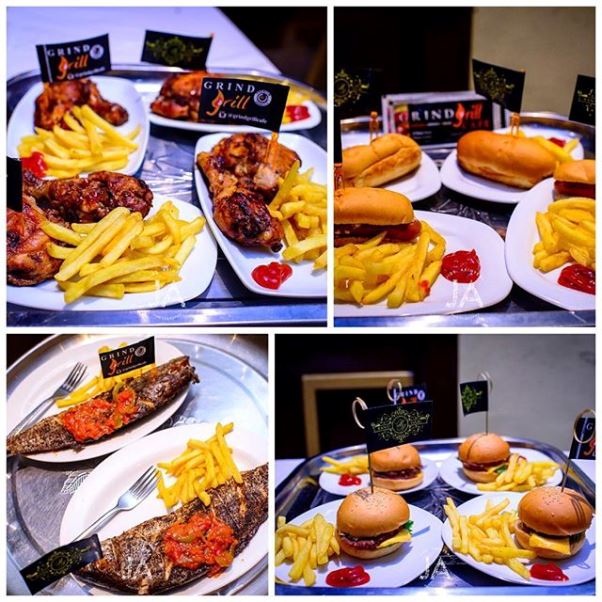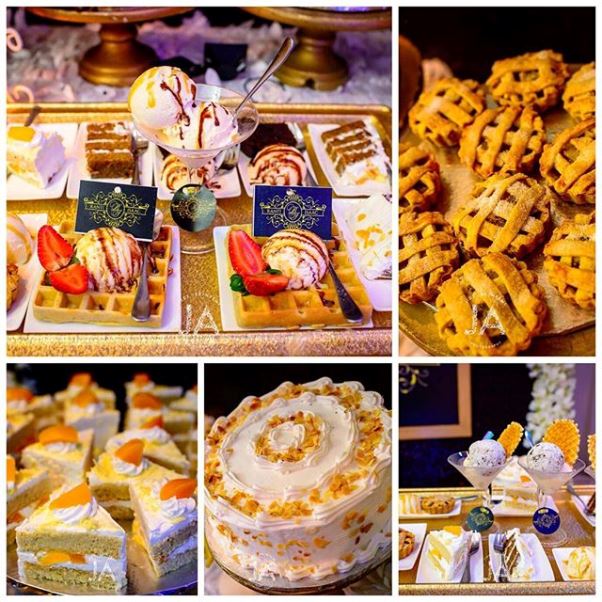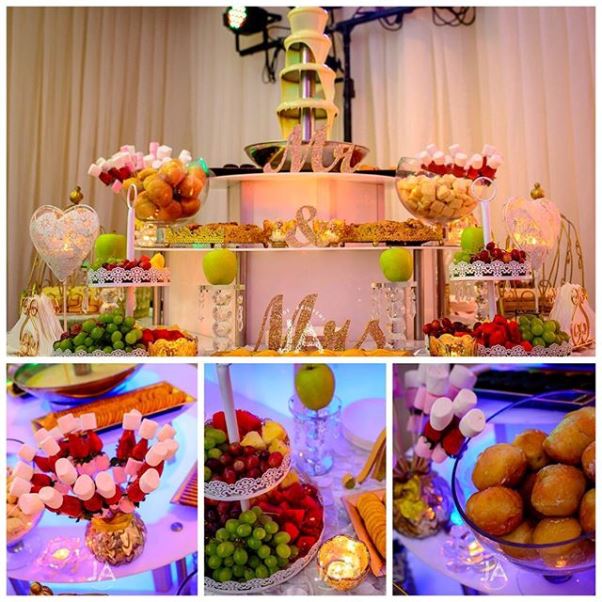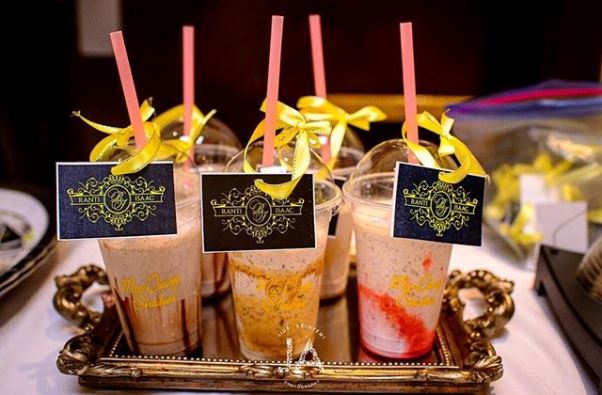 Bridal Party: One thing we consistently noticed about Ranti & Isaac's wedding is that they don't do large numbers. The couple had only 4 people on their bridal train – 2 bridesmaids and 2 groomsmen.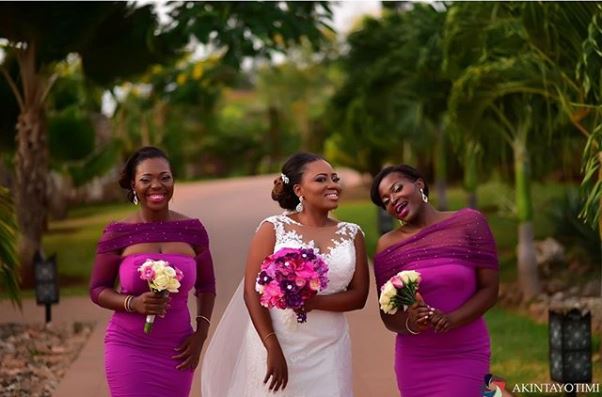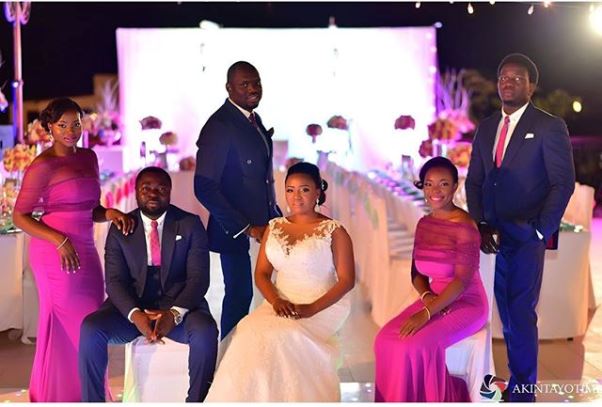 Couple's name in Flames: We don't know the proper name for this but the couple ended their big day by setting their love on fire in the presence of family & friends.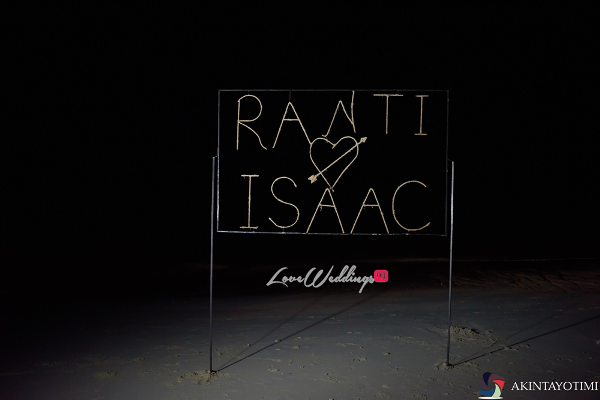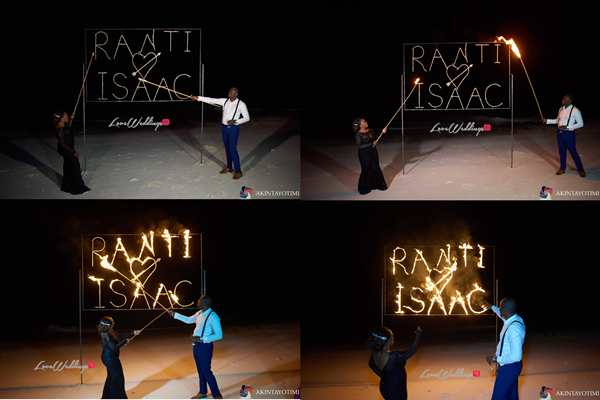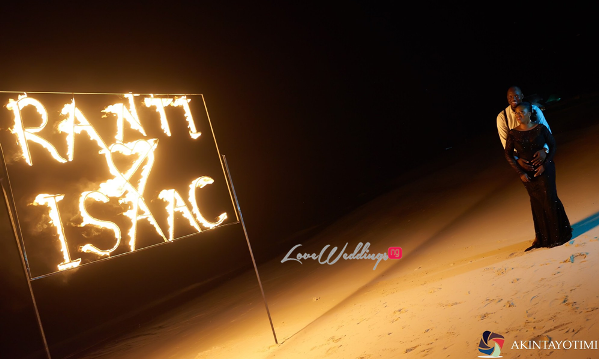 As usual, we loved many other things about Ranti & Isaac's wedding like Ranti's wedding gown from Imani Swank Bridals and her bouquet but in order to keep this post short, we had to keep our list short.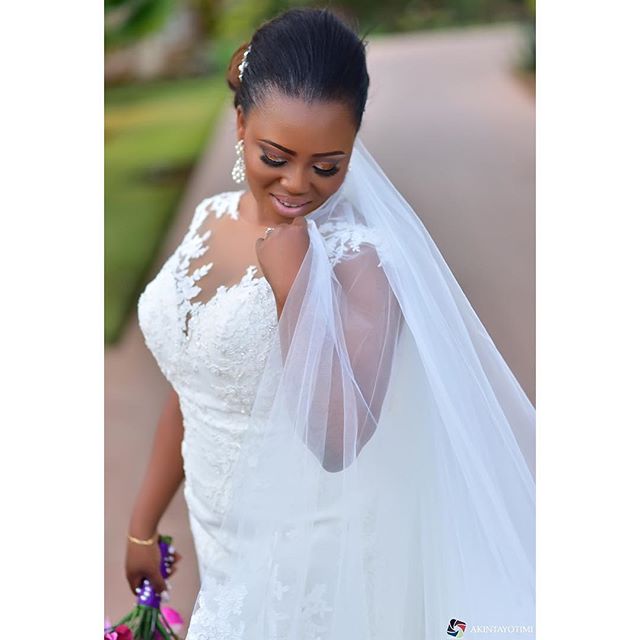 For more Nigerian weddings we love, click HERE
Vendors
Planner: 2706 Events | Instagram
White Wedding
Traditional Wedding