Edward Nwakuche is the head photographer at Caramel Photos. He is a graduate of Marketing at the University of Nigeria, Enugu campus (UNEC) and also attended the London School of Photography (LSP) in 2012. He started his photography career and shot his first wedding in Manchester that same year. He later moved back to Nigeria with his beautiful wife and lovely son. He loves shooting weddings in and outside Nigeria.
Your Brand In Three Words… Classy, Elegant, Artistic
The Part of My Job I Enjoy The Most? When I deliver my finished works to my clients and they are wowed. It's gives me great joy to see them happy. This is when I believe my job is really complete. I think every artist enjoys their work being appreciated.
What's the most difficult part of your job? That would be getting the couple to relax when they are running late. So that the picture can come out beautiful. I will confess this is the most difficult part of my job.
My Biggest Accomplishment To Date… It's my family. Being able to go home to my wife and son after the day's hustle. That's priceless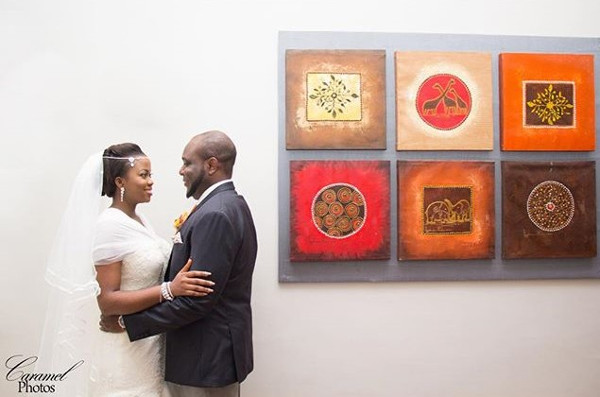 Do you think Nigerian wedding vendors are respected enough? You know what they say "If you think it's expensive to hire a professional, Just wait until you hire an amateur." I think a lot of couples are starting to respect us. People that know what they want don't cut corners
The Best Vendor You've Worked With? I have worked with a lot of wedding vendors; I can't say anyone is my best. I am very passionate about my job and respect some vendors that I have worked with that put everything to get a job well done.
One Quality Every Nigerian Wedding Vendor Must Have and Why? Professionalism. Cannot be over emphasized; this should be applied in every single aspect of the customer journey. From consultation to service delivery.
Most Embarrassing/Awkward Experience… I was hired for a surprise engagement, as soon as the guy knelt down to propose and popped the question "will you marry me? I was taking my best shots but then all I was hearing is the girl shouting "not now" "not now." . She didn't take the ring .
Does anything scare you? Yes, Nigerian Police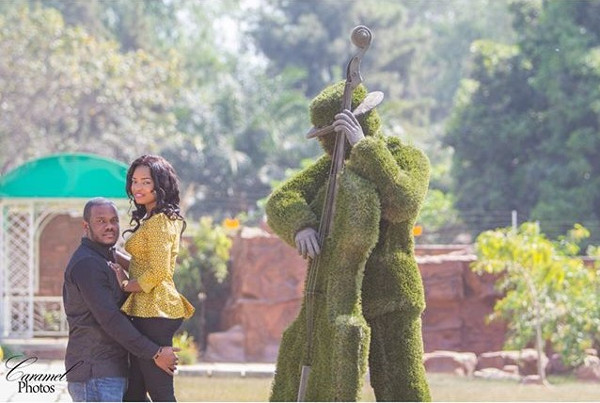 What's the best souvenir you've gone home with from a wedding you've attended/worked at? There was this wedding I photographed, I was done taking photos; it was time to go so I was packing up my gears getting ready to leave. The groom walked up to me with a bottle of Clicquot Rosé Champagne and said this one is for you.
Your thoughts on social media? It has really been a great part of my business.
Do you ever Google yourself or your company and what did you find? Yes I actually do, I always want to see what people see about me.
What did I find? When I just started, I googled Caramel Photos; all I was seeing were photos of caramel candy. But now when I google Caramel Photos, I see my works. This shows me how far l've come.
In my spare time, I play video game with my son (FIFA).I spend time with my Family. They are my everything.
Interesting Fact about You… I'm a very good swimmer
Where do you feel most at home? 
When I'm in the arms of my lovely wife.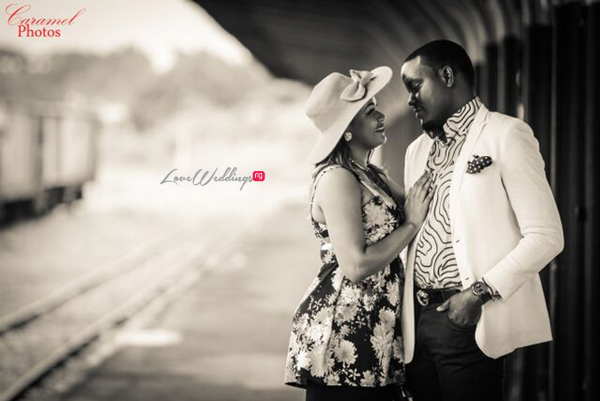 What Songs Are Currently on Replay? Long list but I will just mention a few
Dangerous – Busta Rhymes
Bang Bang Bang – Femi Kuti
Hypnotize – Biggy
Wanna be starting something – Michael Jackson
Life Anagaga – Timaya ft M.I
Coupe Bibamba – Awilo Longomba
What Book are you currently reading, or what was the last book you read? Still reading the Bible. I think it has the answer to all my questions in life
Call or Text? Text
Cook or Be Cooked For? Be cooked for. The only food I can cook is noodles
Favorite Food? Pounded yam and Nsala soup with fish
What's your favourite item of clothing? That would be my footwear
Ideal Holiday Destination? Egypt, I would love to visit
Any Pets? No
3 Guests For Dinner, who would they be?
Muhammad Ail (The Greatest)
Sean Connery (My best bond guy)
Jasmine Star (I love her work)