Abi and Olivia first met in 2009 through a mutual friend. Their friendship grew and they started dating on the 4th of March, 2010 and have since been inseparable. They had their traditional wedding on the 28th of May, 2016 and their white wedding on the 3rd of June, 2016.
Read about their proposal below;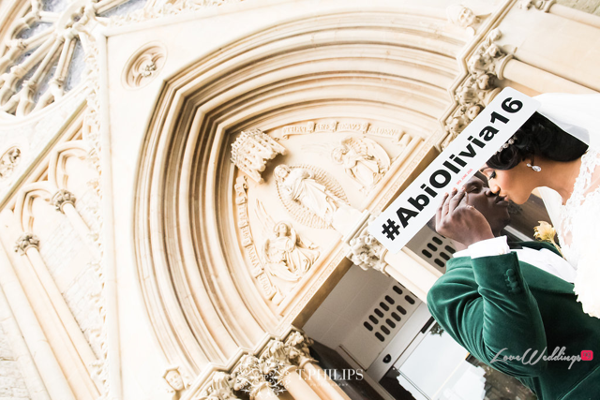 Abi's version
From the beginning Olivia has maintained her want of 'true love' over 'materialistic love' meaning for instance she would prefer the gift of a card & flowers with a long message (providing her with a good read and a good cry) over the gift of jewellery & a pair of heels. With this in mind, I knew exactly what was needed to make this proposal special for her (loads of soppy sweet gestures). It was quite simple, I secured a beautiful venue for the proposal, gathered a few close friends and family together, gave her no clue, and had the big yellow rock she'd been banging on about for like 50 years!

On Saturday, the 4th of October 2014 in South London at 7.30am, I woke up early and was excited for two reasons! I remember playing "Iyanya – Mr Oreo" & BLASTING it through my pad. I was feeling deeeeecent lol. I proceeded to the kitchen and rustled up a light breakfast, had a shower then rushed into my car to head to the barbers. Anybody who goes to Biggies & Sinto's barber shop knows that it's at least a 2-3 hour wait on a Saturday!

I parked up across the road and noticed two regulars walking towards the shop, with no intention on being held for an extra 90 minutes, I sprinted across the busy Old Kent Road and jumped into the line before them. They gave me a smirk when they walked in acknowledging my quick thinking. My mind was fixated on scoring 8 in 8 at my 1.45pm kick-off, which would book a space in the quarterfinals of the FA Southern Amateur League for my team. It was only by faith that we were drawn against Polytechnic FC who's home ground; believe it or not was in Chiswick, West London (A five minute drive from the location of the proposal). See God ooo!

I had planned the proposal with exact precision with the help of the restaurant owner as well as Mummy Rose. Therefore, there were no worries that the proposal wouldn't go to plan; the only question I had was if Gbenga would be 2 hours late or 3 hours late but to my surprise he was prompt and it was my other best man Edmund who rocked up 4 hours late after getting himself lost in a forest deep in Tonbridge, Kent!!! Who does that??

I arrived at the oppositions ground and during the warm up, Sean (a good friend and teammate) continually made DRY jokes about the proposal, which was fast approaching.

"What if you forget your speech"
"Don't trip when you're getting on one knee"
"If you don't score today that means she's going to say no"

Dry jokes right…….regardless I made him aware that there was no speech planned because that would've been cringe for me, I'd rather speak from my heart (even saying that sounds cringe lol); he was also notified that my outfit was tailored to the millimetreeeeee so I couldn't trip or split my trousers going down on one knee & finally I promised him I would score.

The game started and 10 minutes in we were 1-0 down, lol not a good start right, but for some reason the sun was shining fiercely. Quite peculiar for an October afternoon in London but I knew that was a sign that everything was going to work out.

45 minutes flew by and before I realised it, the referee was blowing his whistle for half time. Sam (our manager) was giving it to us, f'ing and blinding, throwing water bottles and boots in all directions. We knew something had to be done, getting kicked out of the cup after travelling across London wasn't a good shout. On the 78th minute, I made a darting run towards their goal and was fly kicked by a very ugly & sweaty right back, just outside the 16 yard box. Freekick! I put the ball down and didn't think twice about going for goal.

I looked up and wiped the mud from my sleeve onto my chest. A deep breath followed by a short Ya Ya Toure like jog up to the ball & BANG! Top corner……. GOAL!!! 1-1

I finally got the monkey off my shoulder and with the wind in our sails, we went on pressing for the winner, there was 3 minutes before the end of the game and it was still tied, Sean whipped in a cross that went over my head but out of nowhere came 'Steve o' flying through the air like a bird in the sky GOAL!!! 2-1 GAME OVER WE WON!

The first task of the day completed.

In the showers after the game the boys began to chant.

"Abz is getting married"

"Abz is getting married"

"la la la la"

"la la la la"

At this point, my mind switched straight back to the proposal, which was now only two hours away.

I arrived The Venue at around 4.45pm and made my way to the private section I had reserved for my Queen. I began blowing up the balloons then moved on to setting up the slideshow on the big screen, this consisted of pictures from holidays, romantic meals, and other memories Olivia & I had shared over the years. Next was ensuring the specifically selected music playlist was running and then finally the poppers and champagne were put in place. Everyone arrived and we were ready to rock and roll but Olivia and Mummy Rose were running late, I was as cool as a cucumber but I was continually asked "Are you nervous? Can you feel the pressure?". There was a great atmosphere in the venue and we were all singing dancing, how could I feel any pressure?

Pressure, was in 2004 as a 14 year old kid from Deptford, riding my bike through Surrey Quays and being confronted by 85 ugly Peckham boys (that were probably 34 at the time) screaming "Ayy grab him, Grab him" then being chased with all sorts, that was pressure. Apologies but I digress lol anyway to reiterate, at this moment I felt NO pressure.

Tina was getting the updates for us from Mummy Rose until we finally got word that they had parked up, everyone began to take their positions. Nicole was stood on a chair, Ahmed was stuck under a lamp with a grin from cheek to cheek, it was getting mad inside lol.

I stood at the front and waited for Olivia to pull the sliding doors back, it felt a little bit like a scene from blind date with Cilla Black in the 90's but at this point I couldn't wait anymore I just wanted to ask her to be my wife.

She eventually pulled the doors back, and after four seconds, which felt more like four hours, I saw how BEAUTIFUL she looked! It was then I began to feel the pressure.

The rest is well, as we call it….history.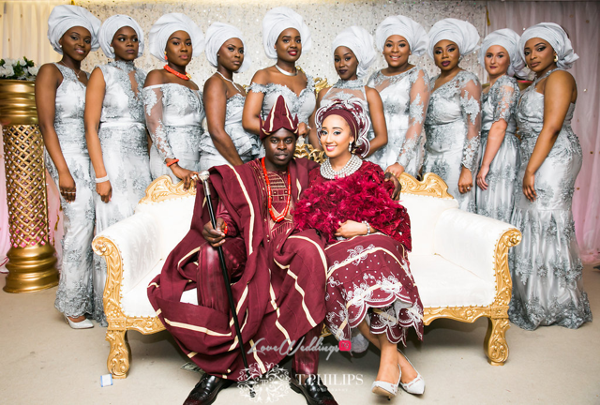 Olivia's version
So, I was distracted, I was told to keep that day free to celebrate my mum's birthday. She said she was keen on going to a new Lebanese restaurant. My mum loves Lebanese food so I wasn't too surprised and believed it was sincere. That week was going so well, Abi booked a spa treatment for me on the Tuesday, I was expecting a long lost Parcel from the U.S., and ah it was a good week! The only problem was, was that I was on a diet and already had a cheat day on the Tuesday when my friend ruby and I treated ourselves to Nandos! So I said no more bad food for the week. I later remembered that I had already agreed and booked the 4th of October off to go out with my mum to eat. I asked my mum to change it to the following week, which she said she couldn't; considering it was all booked. Anyway I left it there and counselled myself to think two cheat days weren't too bad lol! Leading up the 4th (the best day of my life), I ordered a new outfit as my mum was adamant I looked my best.

The 4th is a very significant day for Abi & I, our journey started on the 4th of March. At the start of our relationship, we would make the effort to remind each other that a new month had passed and we'd celebrate it, however this got long so we decided to just stick to our actually anniversary. I now understand why Abi chose to propose on that day!

On the day, I visited my niece, nephews and aunt. My niece was going on a week-long trip with her school and wanted to play the Aunty duties of giving her money, making sure she kept safe, you know all those Aunty duties!! I thought I'd also do her hair, which I did. Time was flying by, and by the time I knew it, I had to rush home and get ready for "my mums birthday dinner".

Once I got home my brother was in the bathroom grooming himself, he told me it was a friend's birthday and that he wasn't going to come with mum & I and rather that the following weekend we would all go out. I rubbed it in his face that he would be missing out. "Your loss" I said! I took my time To be honest despite mum telling me the table was booked for 7:15. She told me to look my best so I really made an effort. I bought a new foundation on the Tuesday "Armani" which I smothered on my face, found my eyelashes from my graduation and made myself look and feel good. While I was showering my mum ironed my clothes which was a little odd, but I put that down to the fact that we were running behind schedule.

6:30pm: all changed and ready to go!! It took some time to put the postal code into the Tom-Tom but we got there in the end. The drive was nice, there was loads of traffic approaching Earl's Court but mum and I were dancing to all the current tracks! The only thing that was distracting was the fact that my mums phone wouldn't stop going off! For the first time my mum was constantly texting or looking at her phone! She always, without fail tells me to put my phone down yet she was doing it Lool!! Ah!! I could see the restaurant, there was a large red carpet outside and there were a few people in the porch inhaling shisha! We missed the turning on the road that mum had planned on showing me to park, so we took the following one. I was keen in taking pictures as it was a new outfit blah blah couple selfies and that! Once that was over we began walking.

Finally we walked through the doors and were greeted by a huge piano, shame no one was playing it LOOL. The gentleman greeted us and led us to the back. It seemed like a private VIP section but I didn't think anything of it as the restaurant was packed so presumed that there was a separate section. Anyway I remember seeing a figure and muttered to myself that looks like Abi. Mum slid the glass door and a huge SURPRISE practically entered my system. I'm not a fan of surprises and I thought I made it clear to everyone so I never imagined being surprised! I looked up with a confused face thinking what the surprise for, turned my head to my right and saw Abi, I smiled.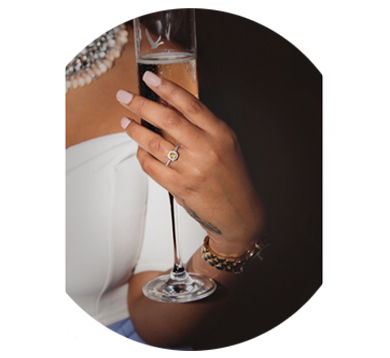 There were so many cameras and lights which was so overwhelming. I didn't even know what was going on. I was dying to look around who was there but at the same time my king was pulling my arm. I looked at him while trying to absorb everyone's presence. If it weren't for the video I would even know what he said to me till this day. I was shocked, surprised but most of all confused!! "Will you marry me" I held my head to process it but I didn't want to take too long to answer. I didn't want him to think I was thinking about my answer. I was sure so I said yes; though my yes was a quiet one I was confident. I felt my eyes swelling up so I fanned them with my hand. During all of this I was so nervous, and it didn't really hit me until everyone congratulated us. I cried too much, the speeches were so emotional and Abi held my hand through it all.

I had always said when I get proposed to I would scream probably faint, but when you are getting proposed to it's a completely different atmosphere. So many things happened in just a couple of minutes. Abi panned a proposal I would never forget and I know that he will be a fantastic husband. I cannot wait to be his wife. He has made me so happy. As I write this I can tell you that I still cannot believe that he asked me to be his wife! Still makes me cry…..

I love you king.
The White Wedding
We had decided to celebrate our white wedding on the 3rd of June 2016 – 1 week after our traditional wedding to continue on the festivities. Gold, rose gold & white were our chosen colours as we wanted our wedding to scream simple but elegant.

Black tie/Glitter & glamour was our main theme for the day. We had many Aso Ebi's for the traditional wedding and we wanted our guests to feel comfortable wearing their chosen attire. We decided to have a dance battle team bride VS team groom.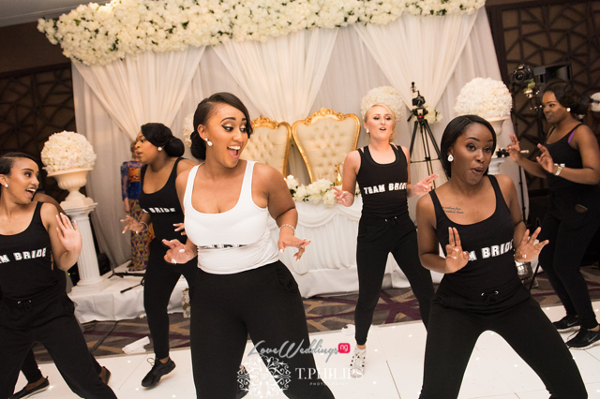 We wanted an actual 5 minute battle to showcase our hard work. The bridesmaid dance was co-ordinated by CrystalClear_Co with strict instructions to ensure that the dance was full of actual dance choreography and not simple clapping. They did a fantastic job and of course the girls won!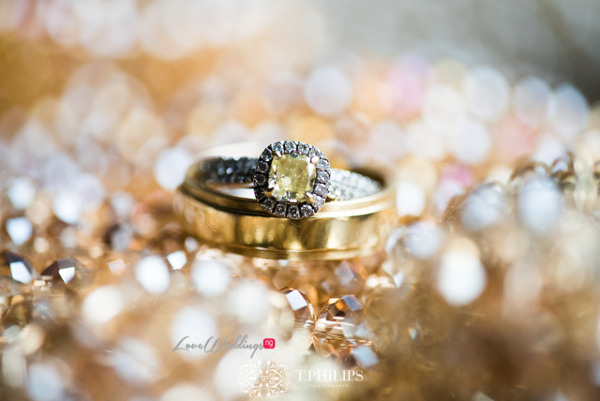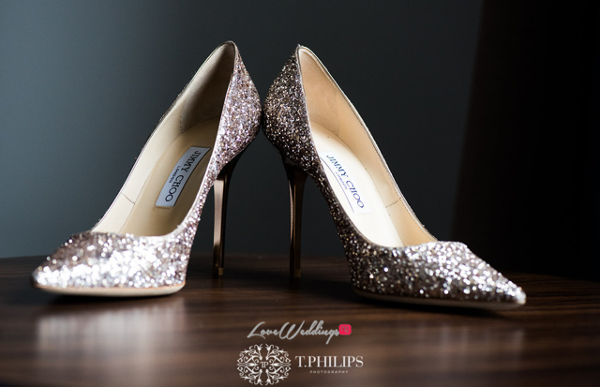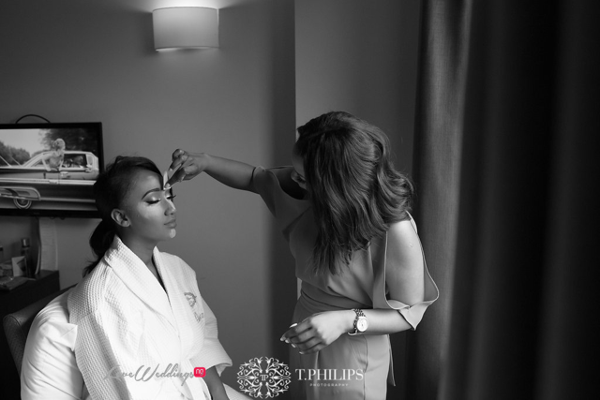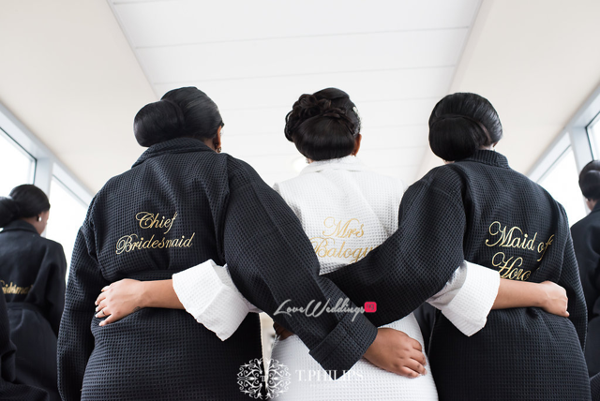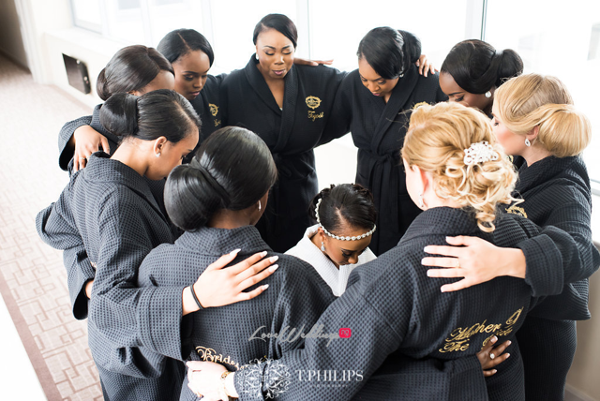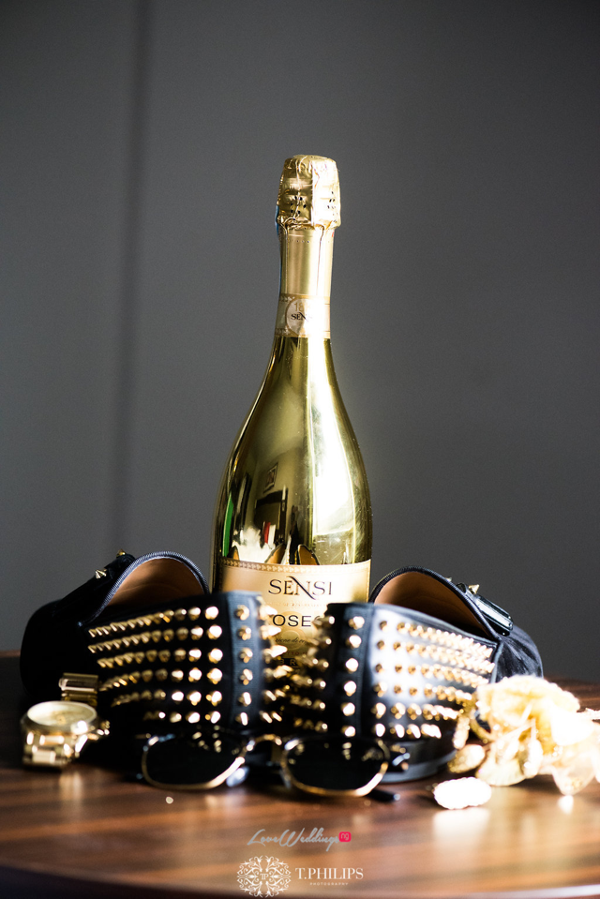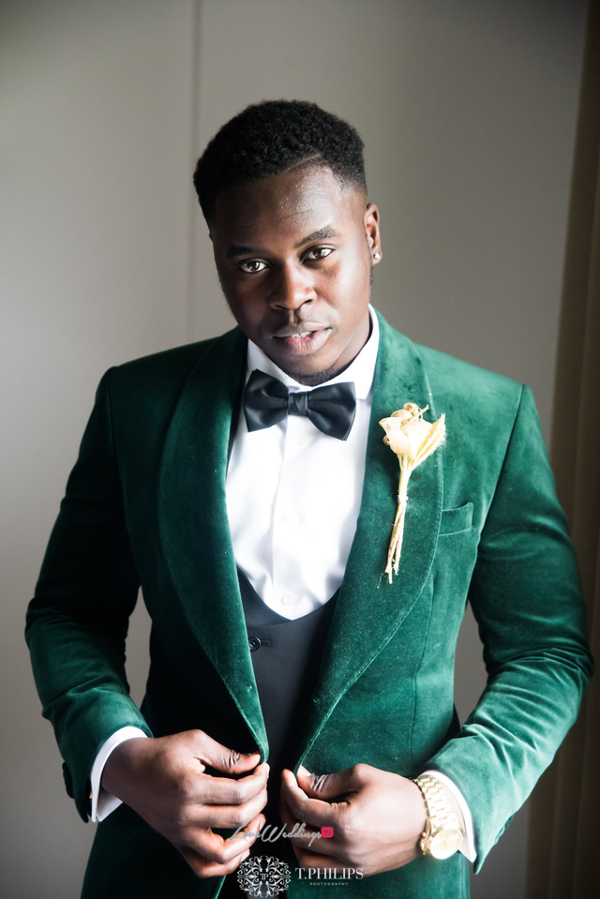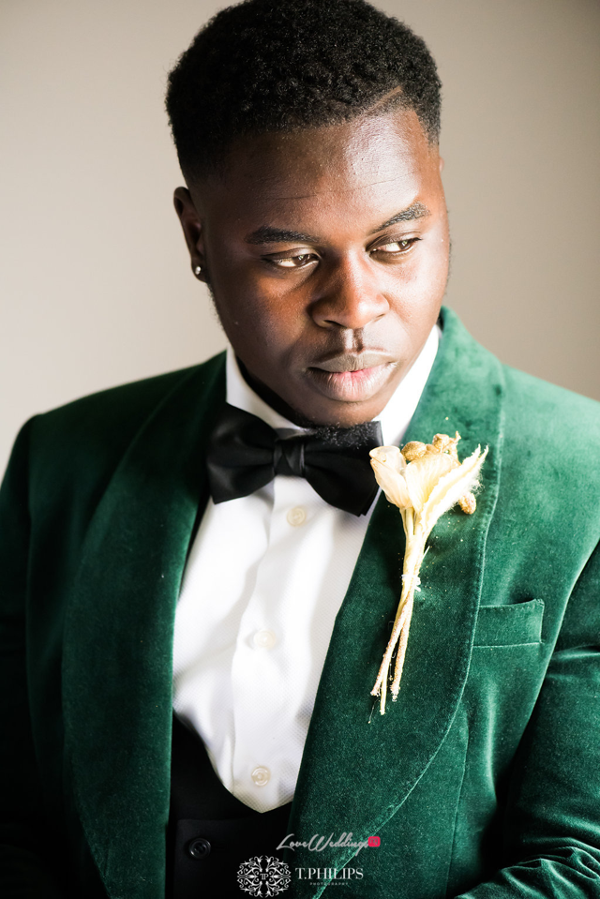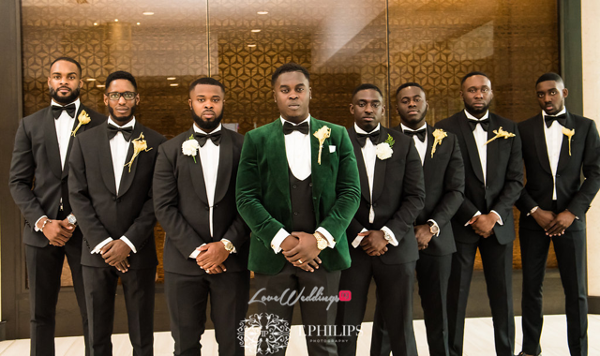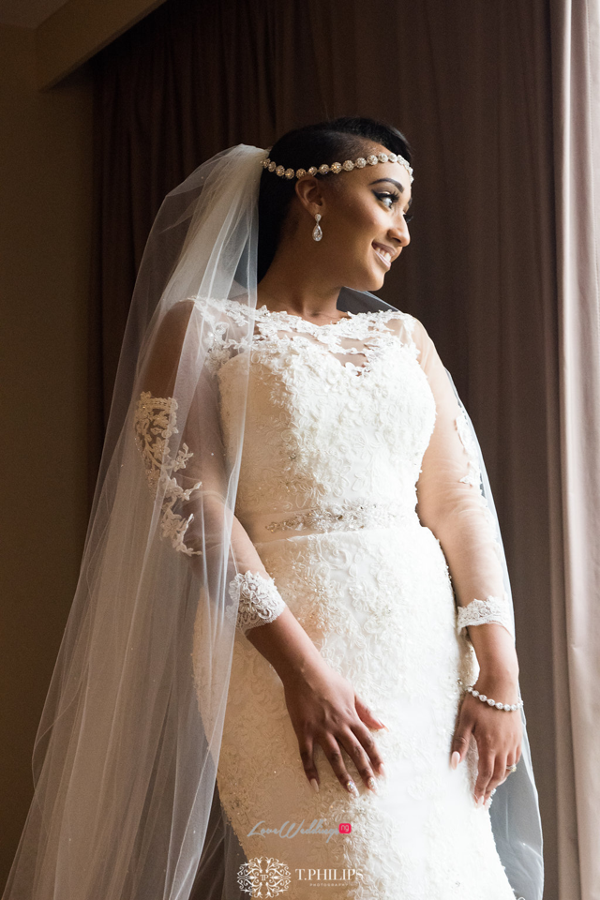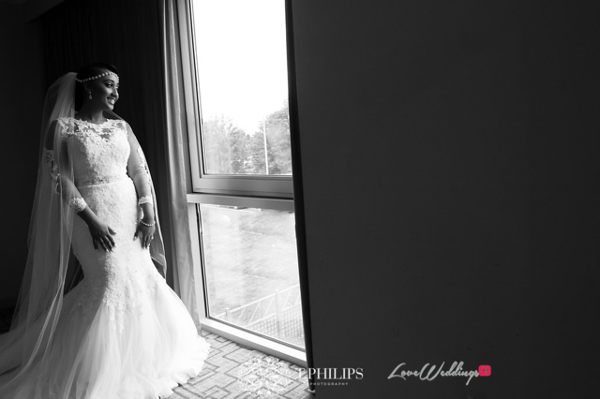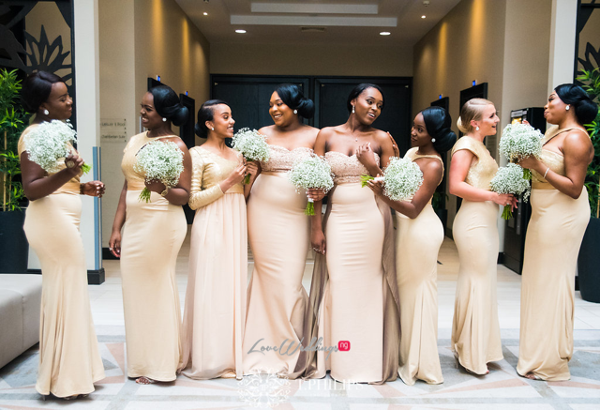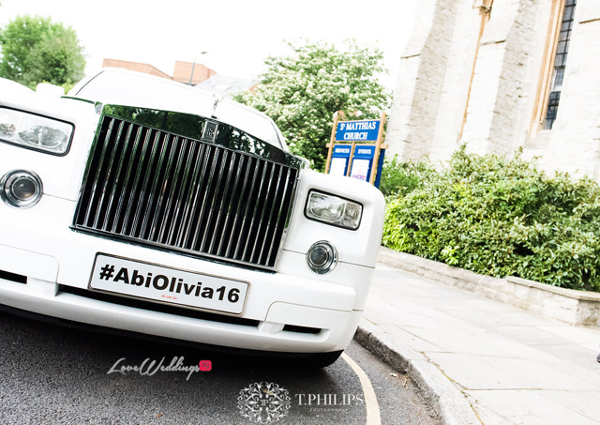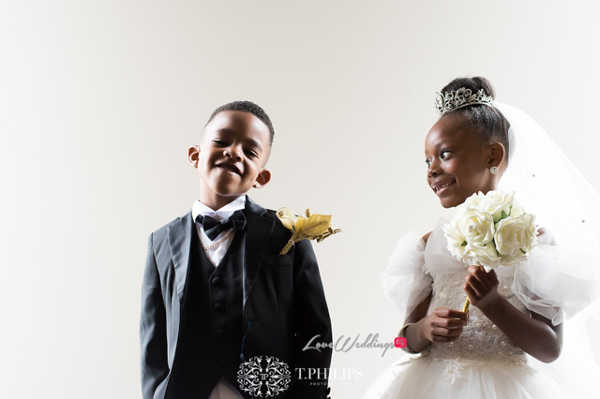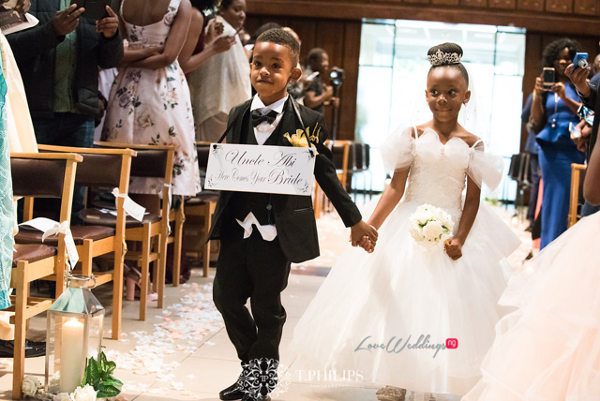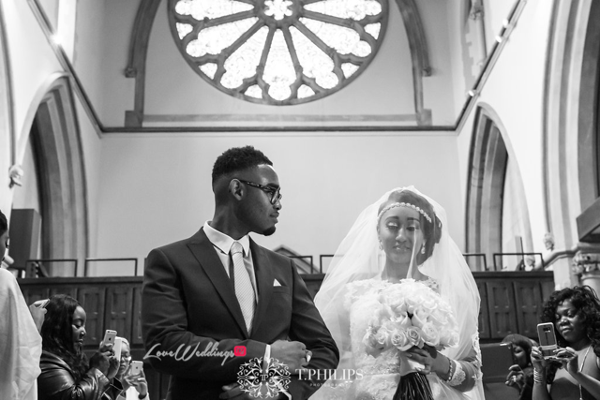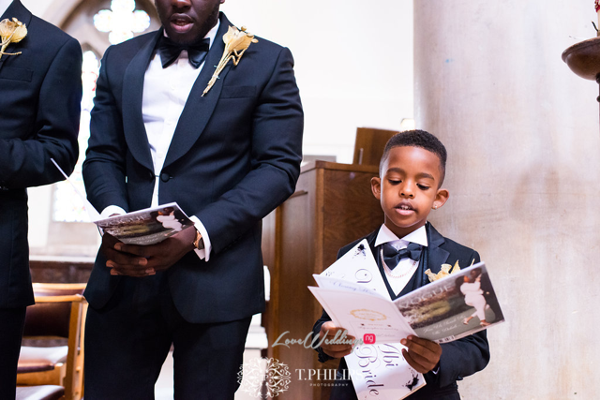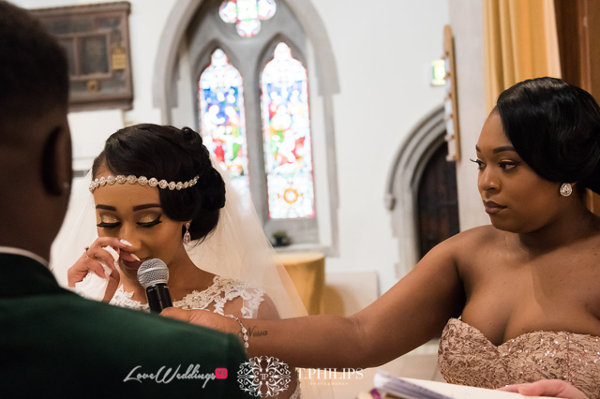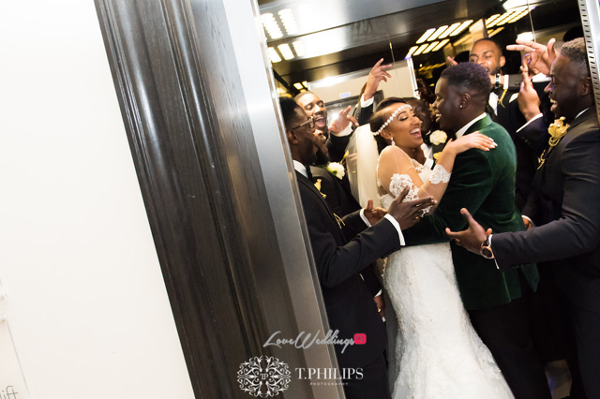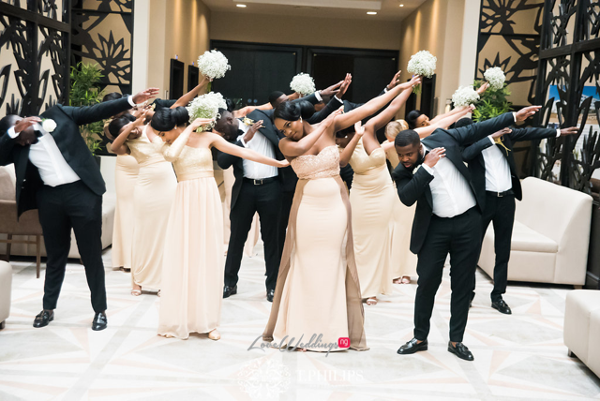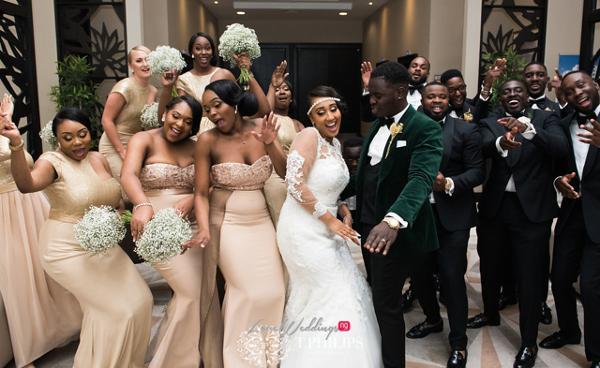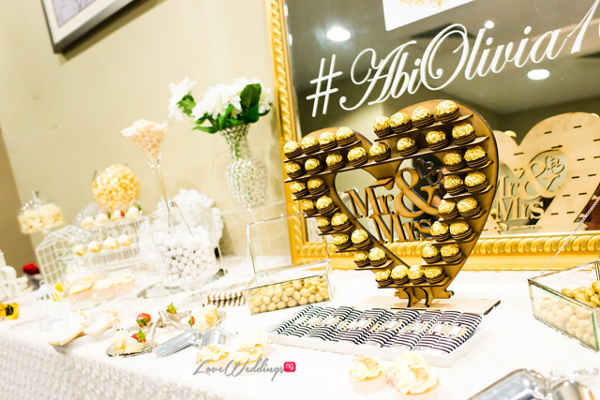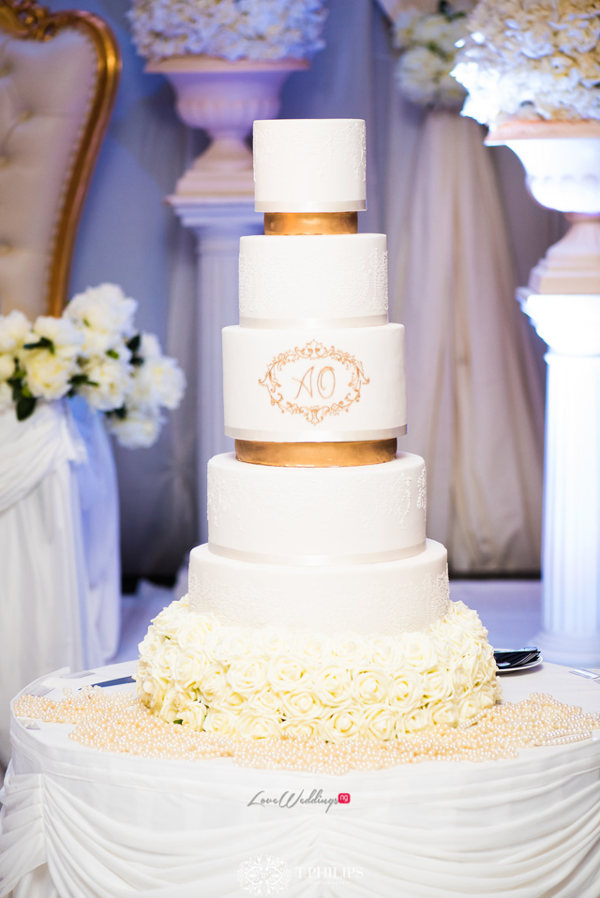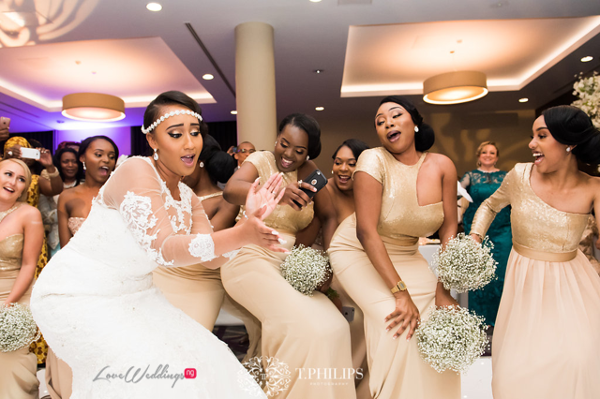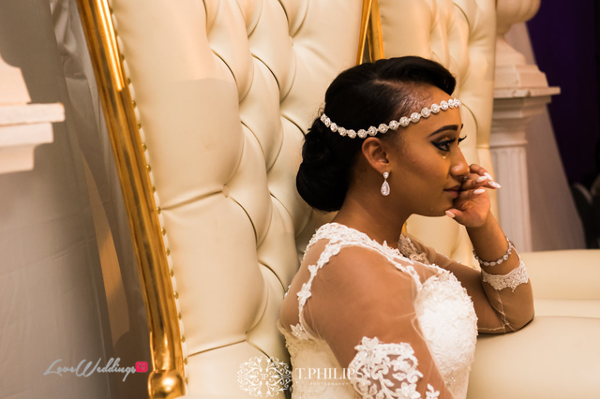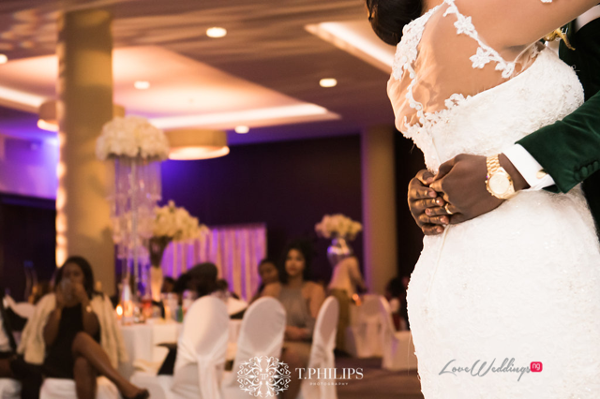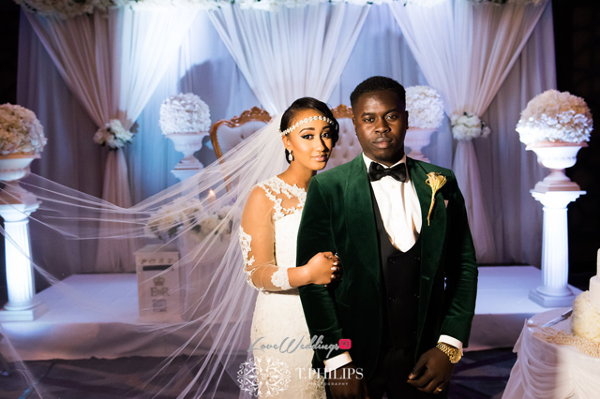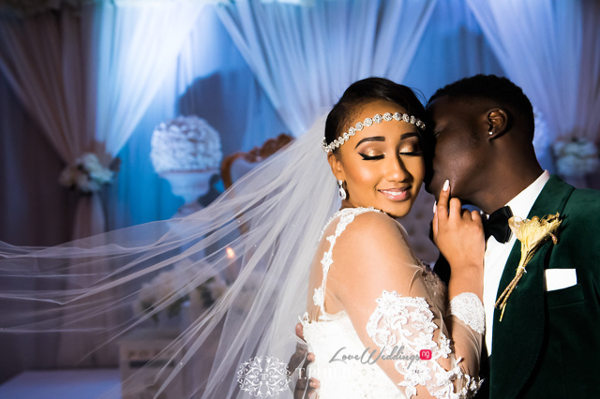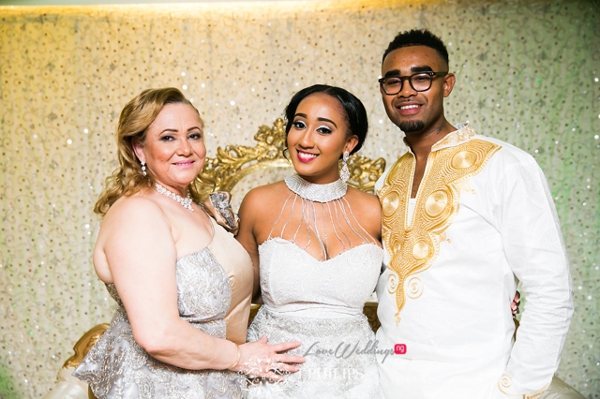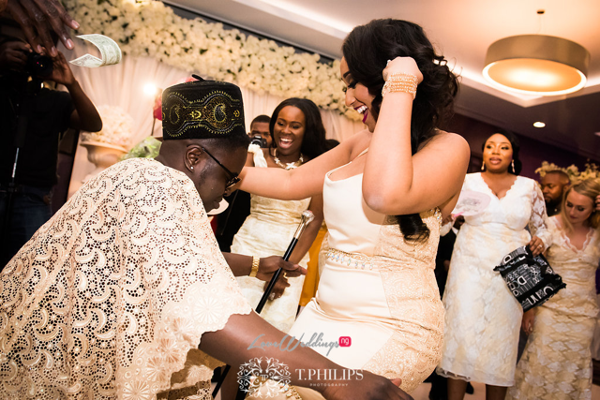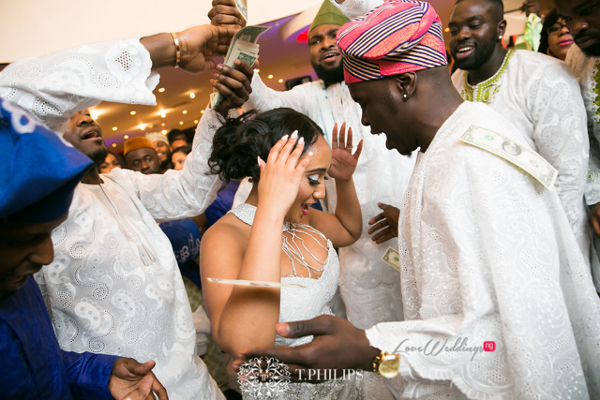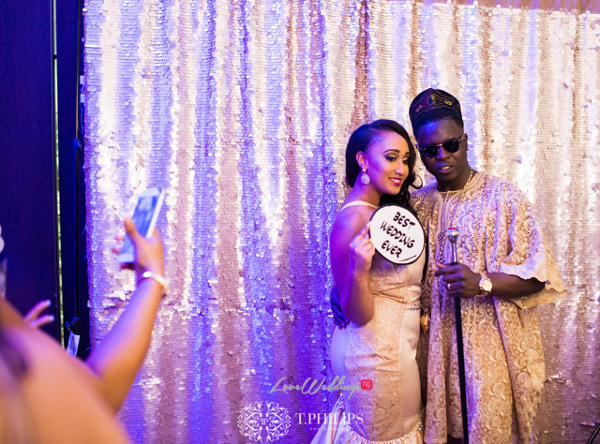 Traditional Wedding
Abi and Olivia incorporated both Nigerian and Ghanaian cultures for their traditional wedding on the 28th of May, 2016. The ceremony was a traditional Yoruba wedding ceremony full of vibrant Aso Ebi. Olive green for the Groom's guests and Peach & Pink for the Bride's Family & friends.
Abi & I chose to incorporate the Ghanaian 'request for the bride' to make the ceremony a little more interesting as well as to honour the Ghanaian tradition. We had planned a live performance by Mista Silva, which we thought would be a great way to represent the Ghanaian side during our re-entrance in Kente cloth. This went down exceptionally well and he was sure to grace us with all his latest afro beats tracks. An all-white attire with pink and silver accents were our chosen colours for our final change.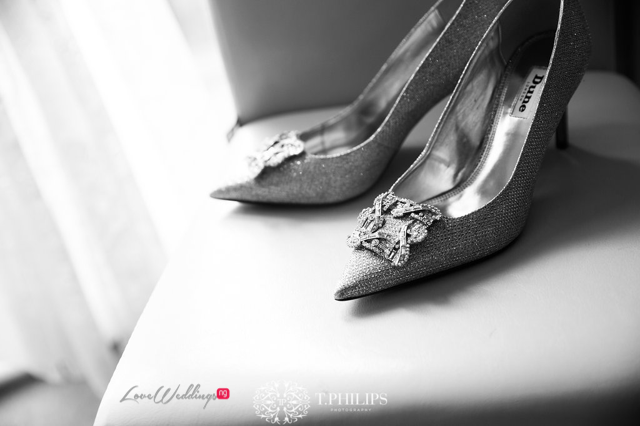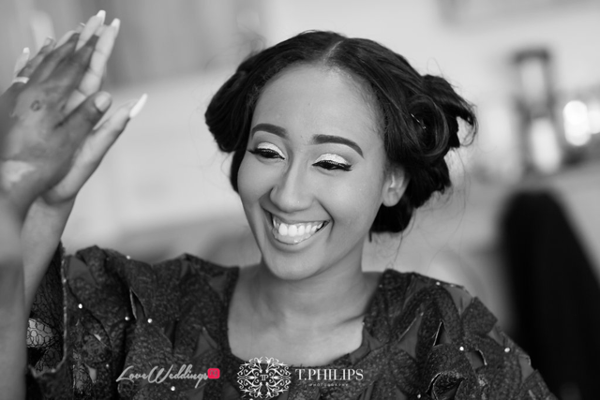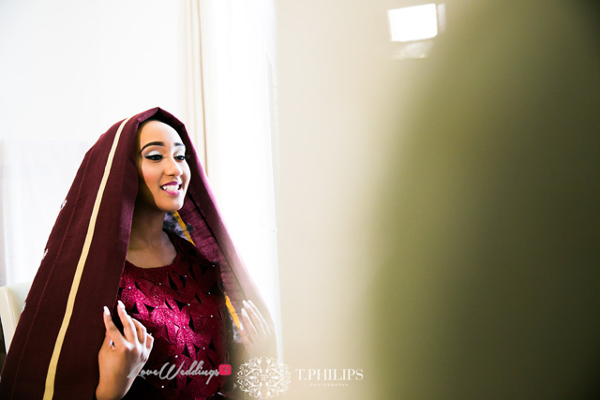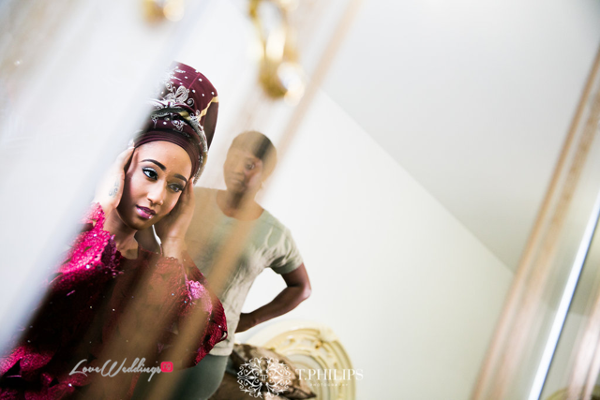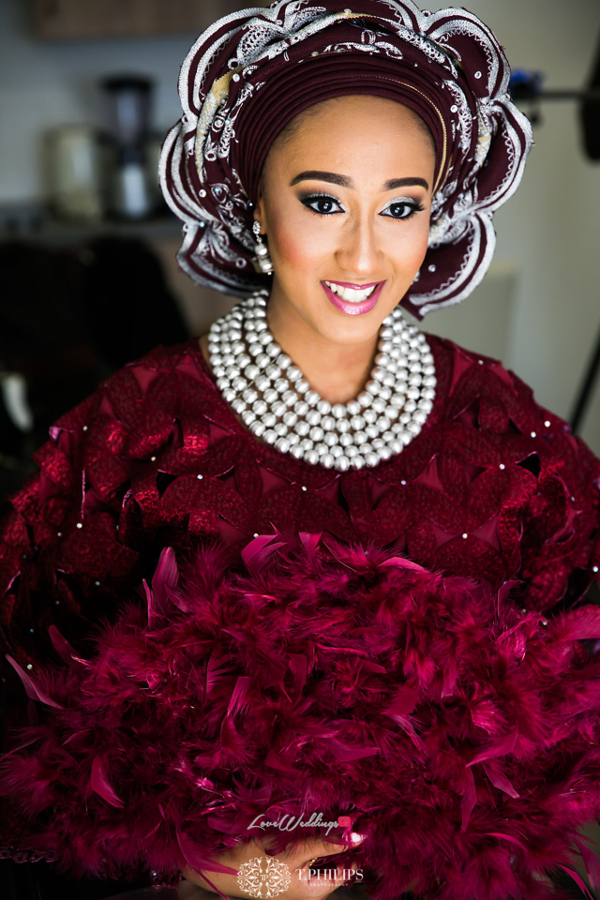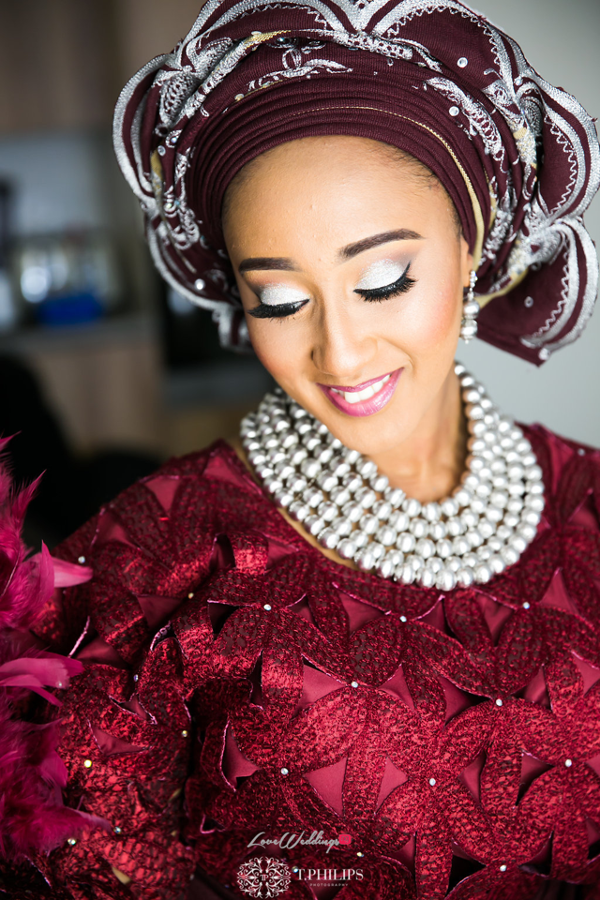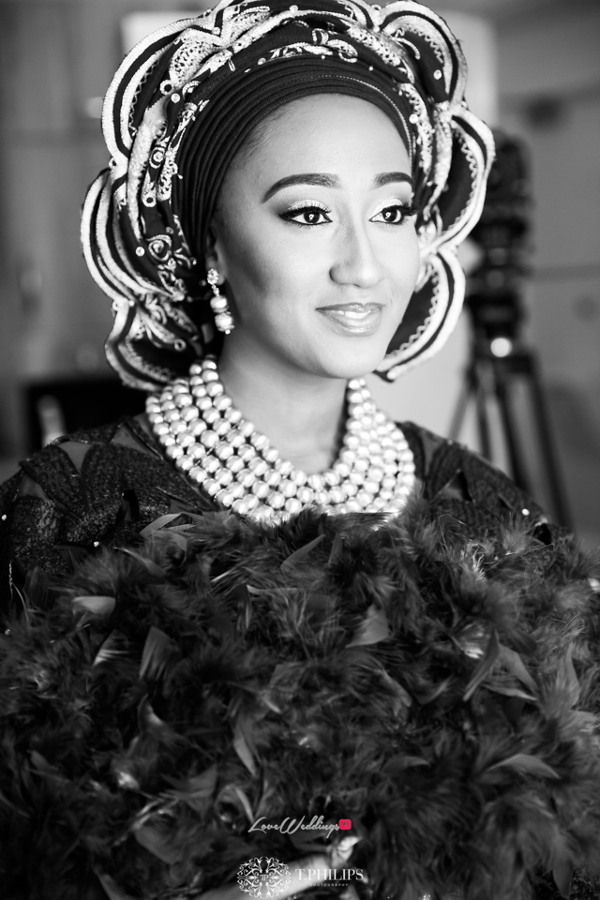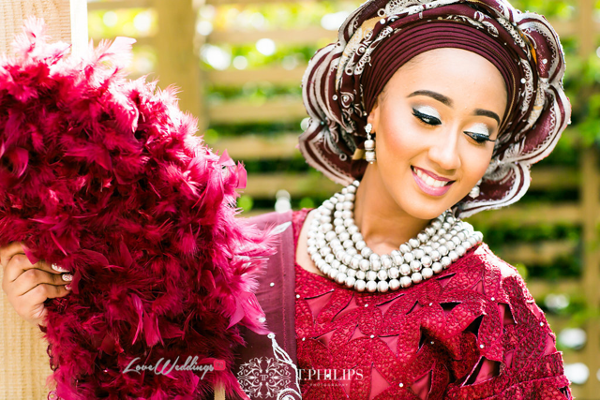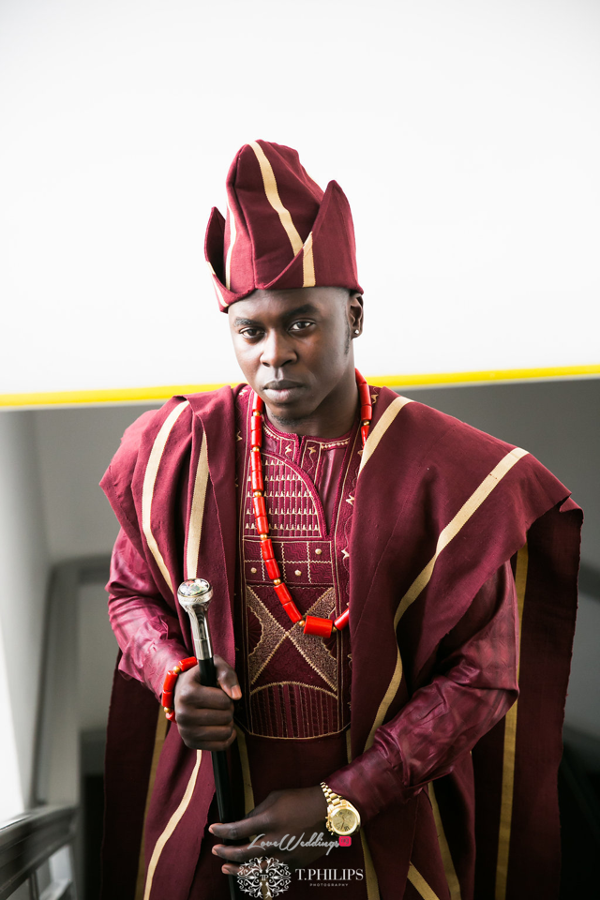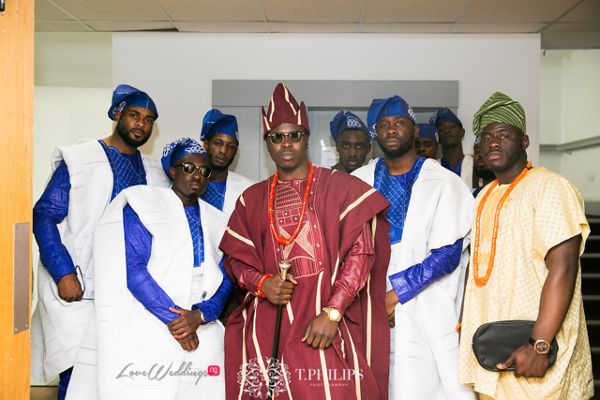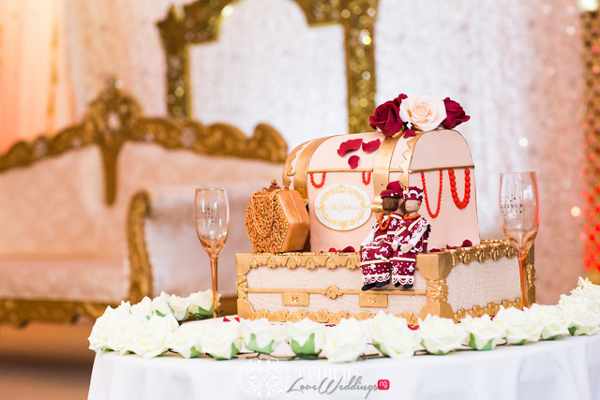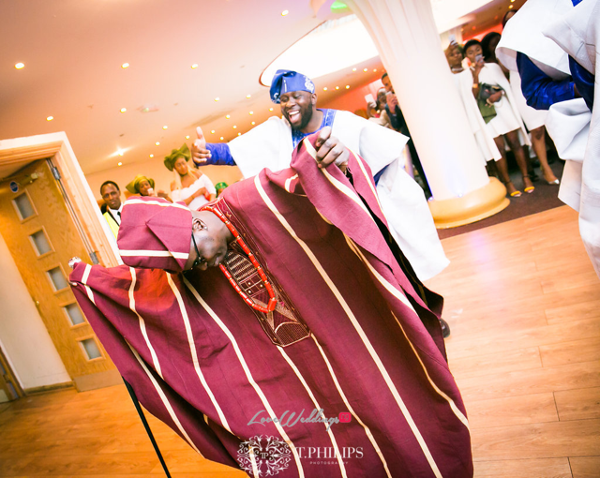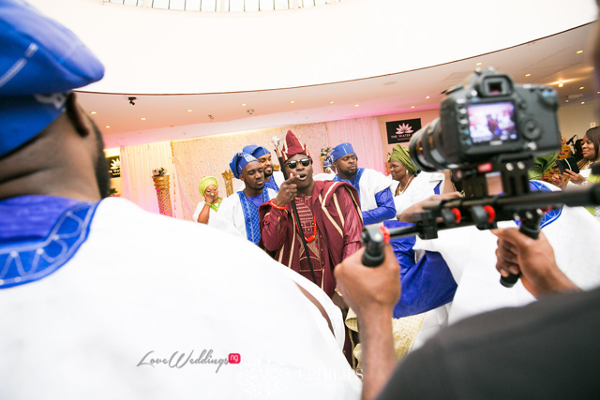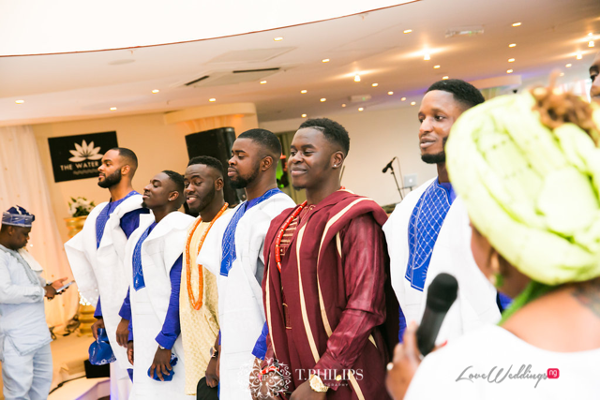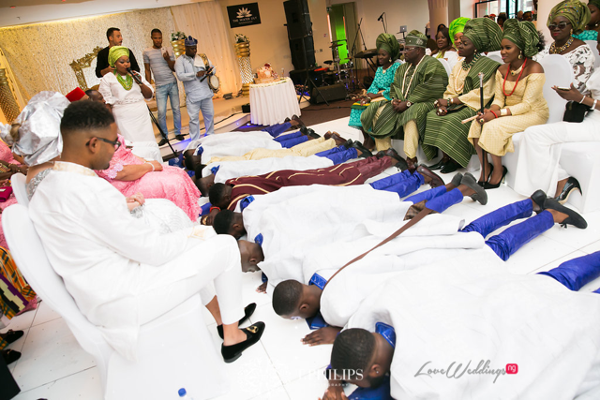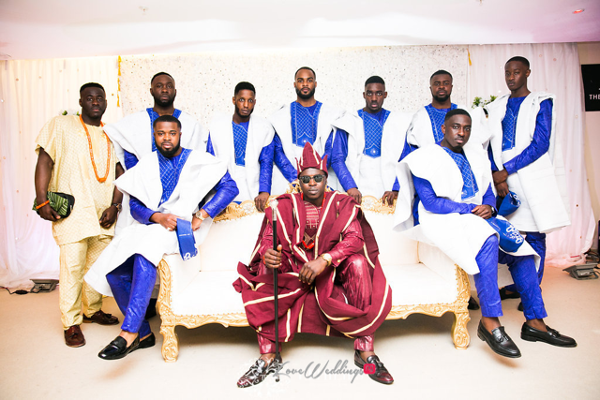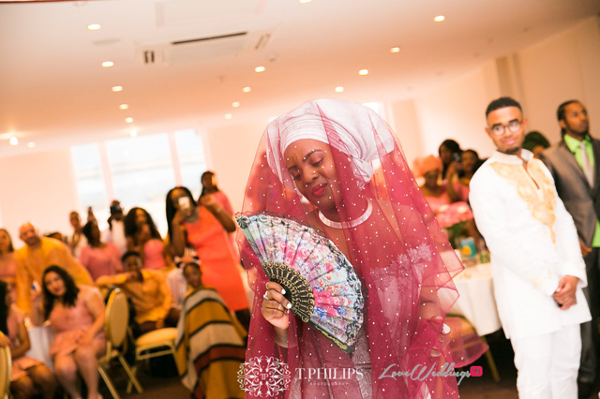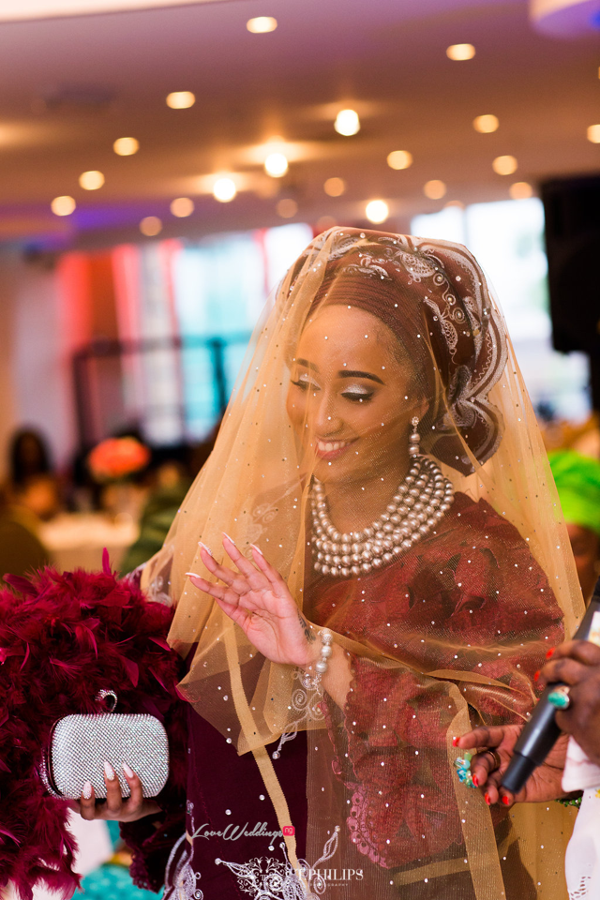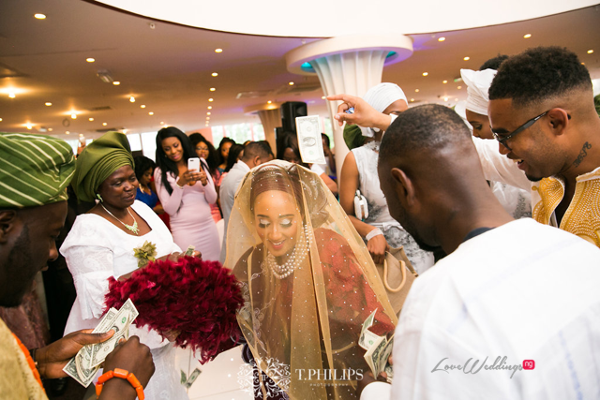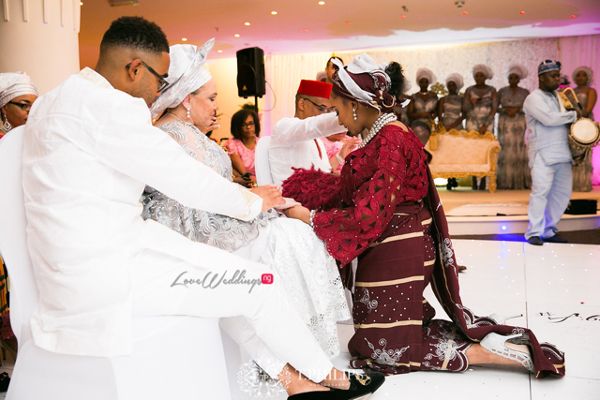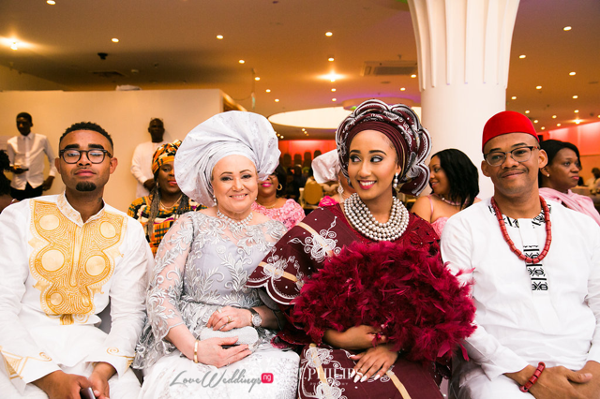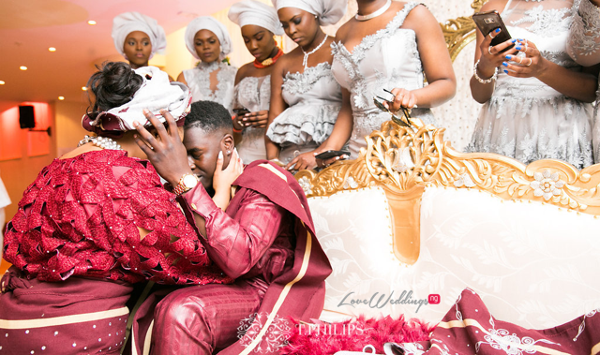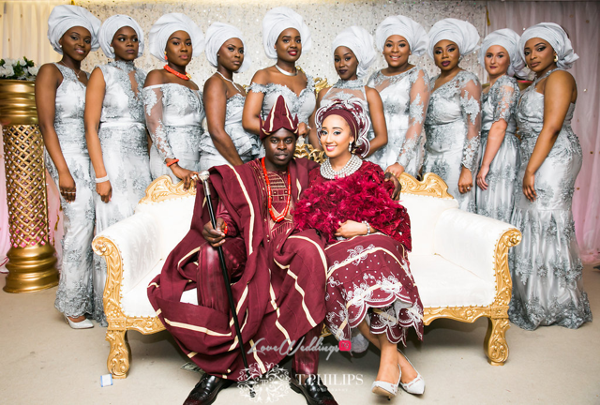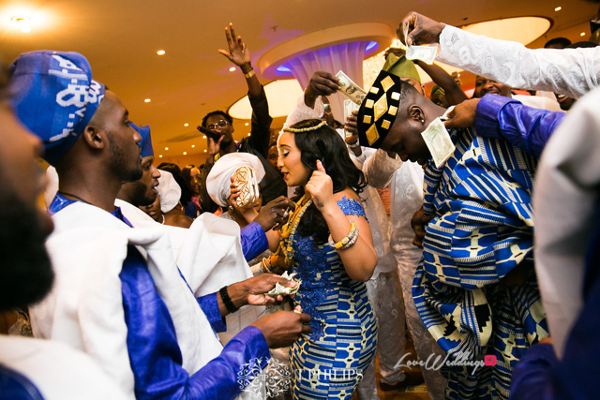 Vendors