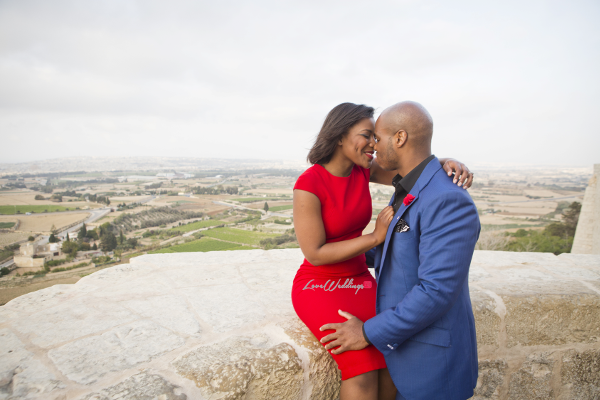 Sena and Hope are getting married!!!
Just in case you don't understand why we're excited, they're also two of our favourite vendors. The groom – Sena is the co-founder of one of UK's top men's style consultancy and tailoring brand – Morts & More and the bride – Hope is the founder of Vanilla Orchid Bakery.
The couple shared their story and beautiful pictures fro their pre-wedding shoot in Malta.
Enjoy!
How They Met
I met Sena at the Luxury brand show last May after a client had recommended I attend the event. Whilst making my way, I got so lost I almost turned back but I eventually found it. I went in quickly and saw and Sena and his business partners looking great in their suits. My head was thinking of business connections and definitely not about love connections. I promptly emailed the Morts and More team to arrange a meeting. A few weeks later, the meeting day arrived and Sena's business partner was held up at another meeting, which turned out to be a blessing in disguise. When I sat across the table from Sena, business went out the window and I thought "he's hot" and oh those beautiful eyes. With all that said the cherry on this very large and very yummy cake was he loved God.

After the meeting, I tried to find out if he had a girlfriend and the only way I knew how was to invite him and his business partners for a cake tasting plus their significant others. Annoyingly, they said they would come alone so I was none the wiser regarding his status. A few days before the cake tasting, I sent them all an email with a few details regarding the tasting and after a bit of interesting banter Sena sent me a Whatsapp message in response to my email. Very soon after that, he asked me on a date and we've been inseparable (literally) ever since. I started telling all my close friends about him and it turns out he was good friends with my friend and yet our paths had never crossed in all these years. The relationship has been a testimony that nothing happens before its time and God always gives exceedingly abundantly above all that we ask or think.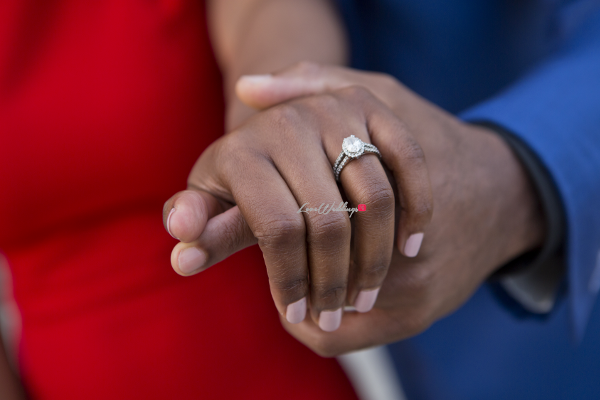 The Proposal
I was at Sena's house doing a bit of work and looking a HOT MESS. He came back from a meeting and excitedly told me had a surprise for me and we had to go out. He then took me to the living room where he had a beautiful bouquet of my favourite flowers. As I was swooning over the flowers, I didn't even notice he was down on one knee with a very lovely ring. I was so shocked it took me a little while to respond with a resounding YESSSSSSS but not before I asked him if he had asked for my mum's permission which he did :-).
The Pre-Wedding Shoot
We both love travelling and sunshine and we all know the sunshine is not guaranteed in London! We initially wanted to get married in Morocco but then thought Malta would be better as some of my family have been there before. We spoke to a few wedding planners and chose one who is amazing. So we arranged a very quick trip to Malta to meet the vendors, look at the venue and do the food tasting and our engagement shoot.