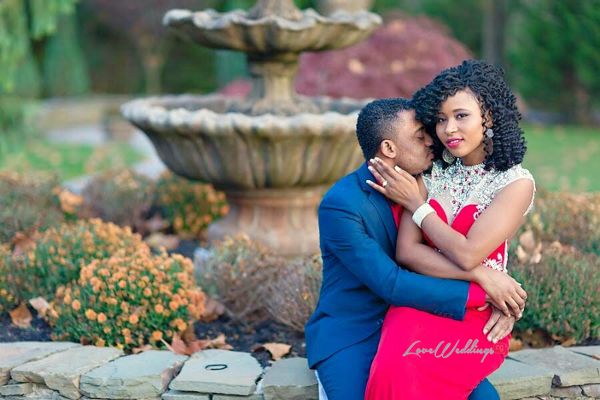 Sandra and Enoch met in church at a friend's wedding. One question led to a phone call, they became best friends and 6 years later, they are getting married! Read their story and view pictures from their pre-wedding shoot below;
How they met
There is no 'his' or 'her' version to our love story so this is the whole story.

First time I saw my wife-to-be was in church at a friend's wedding. I initially approached her and asked if we attended the same college because she looked so familiar. She said 'No' but mentioned she will be starting that fall.

Still dumbfounded by this beautiful angel, I said I was going to call her later, mind you I did not have her number, and fishing around for her number was a whole different 'wahala'.

Fast forward to 3 months later, I told her to surprise me on my birthday and she planned an evening out to the coolest restaurant in town.

A night with this humble yet classy angel made me realize what I was looking for was right next to me and that I was going to make her my wife.

I thank God that 6 years later, this prayer is going to be a reality soon. #cheerstotheADOMS

– Enoch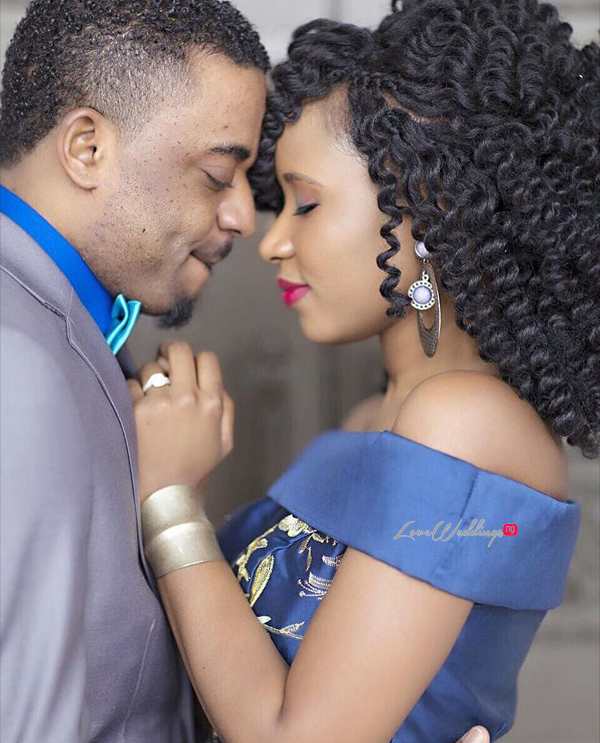 I remember this decent guy walking up to me at a wedding and asking me some random questions about school. We parted ways after he had to go back to play the drums; he said he will call.

Later that night, while sleeping over at my aunt's, I got a phone call on their home phone, which I thought was strange considering the fact that no one even knew I'd be sleeping there that night.

The person on the other line said he was the guy I had met earlier and that he was just calling to say goodnight.

After numerous coincidental meetings and hours of phone calls, we went on our first date on his birthday. We pretty much left the restaurant around midnight and talked under the bright May moon for hours till about 5am.

It was the beginning of something magical and years later, I can't wait to spend forever with my bestfriend…

– Sandra
The Proposal
A lot of you may know by now how crazy my wife-to-be is with her pictures especially her selfies. She was even crowned the "Selfie Queen" of her graduating class!!!

Well, it happened on a Saturday morning when I showed up at her door and asked if she wanted to go out. Being the nocturnal being she is, she suggested we stay in and catch up on some movies because she was up late last night and wanted to rest.

I told her we can go take that 1 hour flight lesson we had cancelled the previous month. I added I can arrange for Derrick, my kid brother, to come and even take pictures while we are there. She was ecstatic and quickly ran off to get ready. On the other hand,  I was boiling with excitement knowing her answer later on will be life changing.

We finally got to the airport after an hour or so. The funny thing is, it's impossible to hide anything from Sand so I eventually had no option than to take the ring out of the box so I can better conceal it in my pocket.

She asked where Derrick was after we got to the airport and that was when I pointed to Ishola, a professional photographer I had hired from Maryland to capture this special moment.

Still shocked, she gave me a kiss on the cheek and whispered 'I love you'. As soon as she posed for the first picture, I looked in her eyes, went down on one knee said; "You have been my best friend for the past 6 years …I just… I will love to spend the rest of my life with you…Will U Marry Me?"

With tears dripping down her eyes, she said YES KAY I WILL MARRY YOU.

I had never seen her so happy; she made me the happiest man on earth. Ten thousand hugs and kisses later, the best day ever ended with congratulatory messages from both family and friends.

I called my Dad at work and told him the good news. He said congratulations and asked when I was finally going to get out of his house. My answer was when Jesus comes. He laughed and the rest is history.

My mum said "Any man who finds a good woman has found favor with the Lord also" Let's just say I'm highly favored!

"Love you Sand". I will always do baby.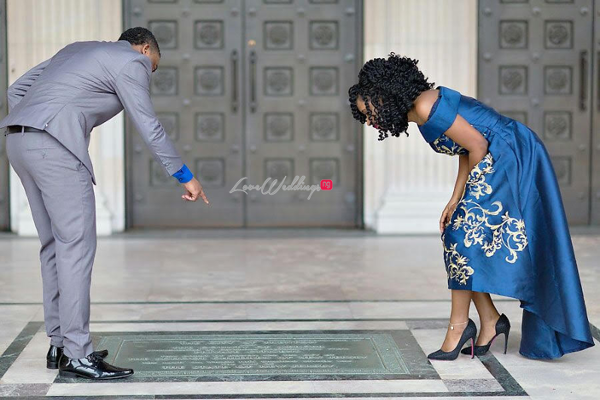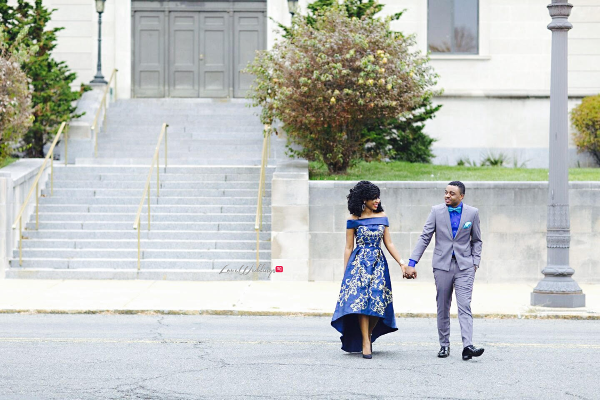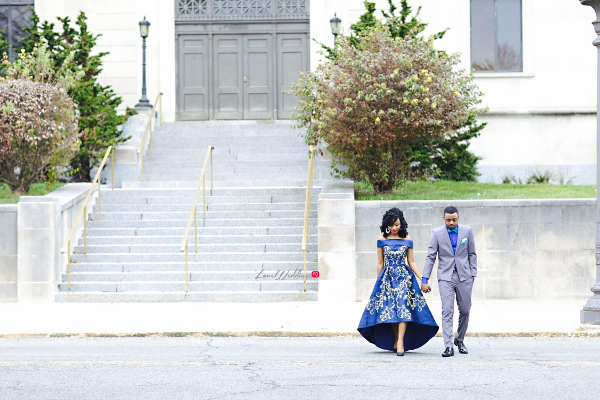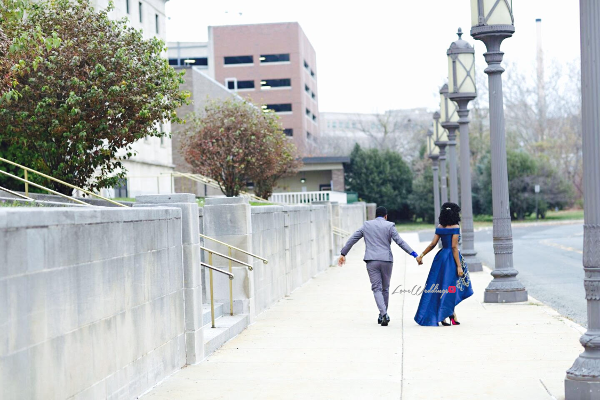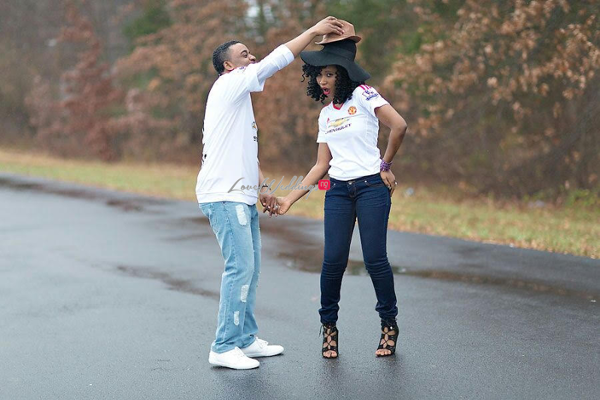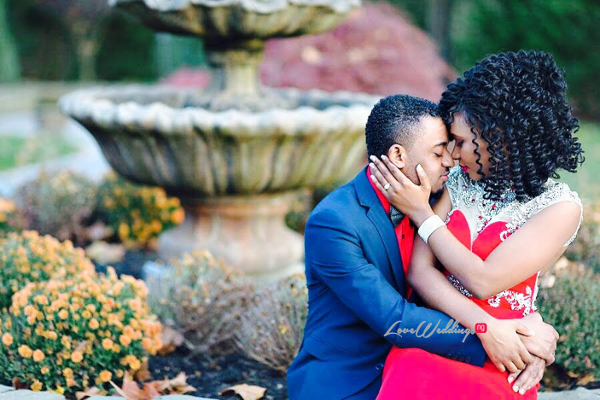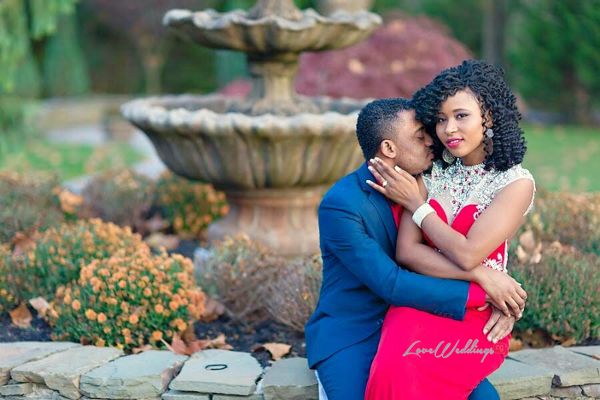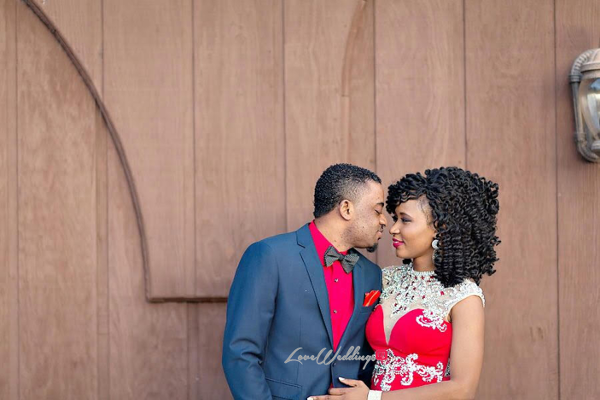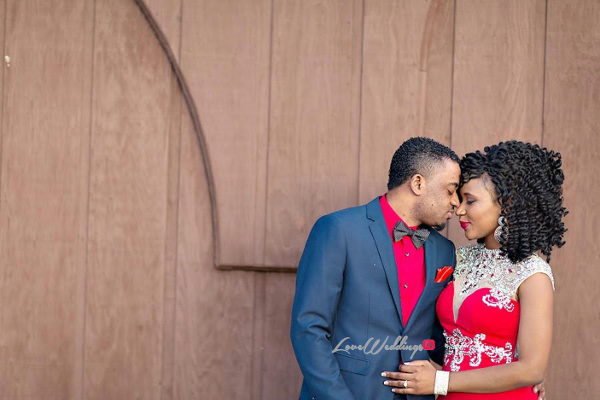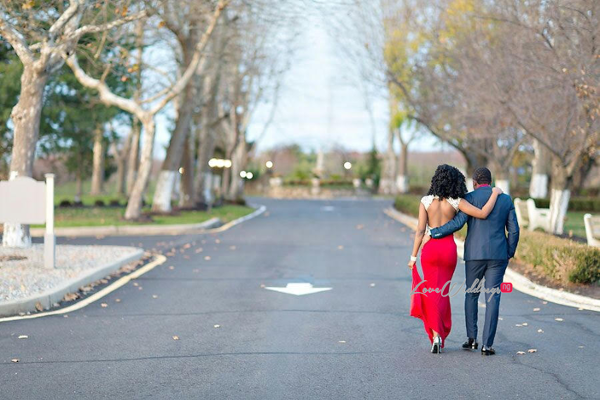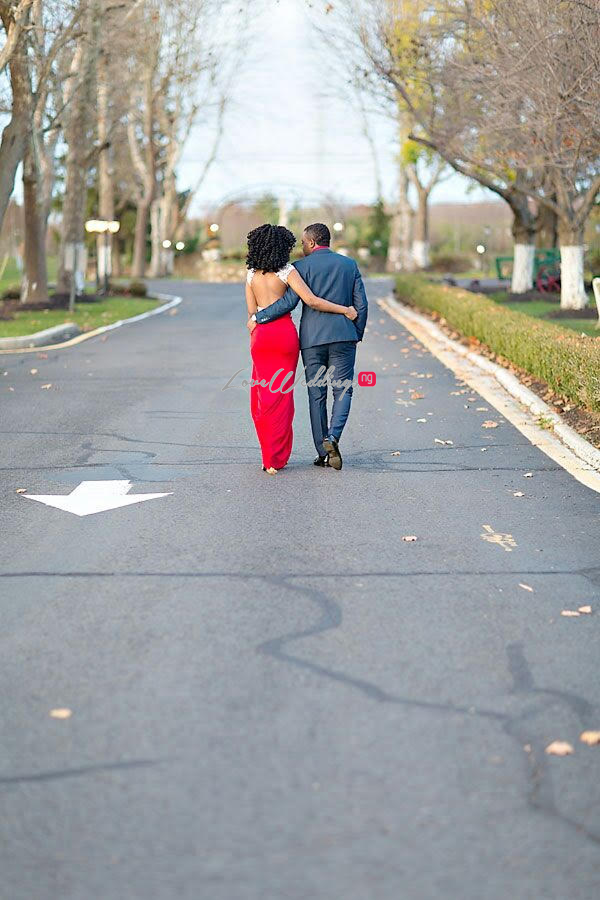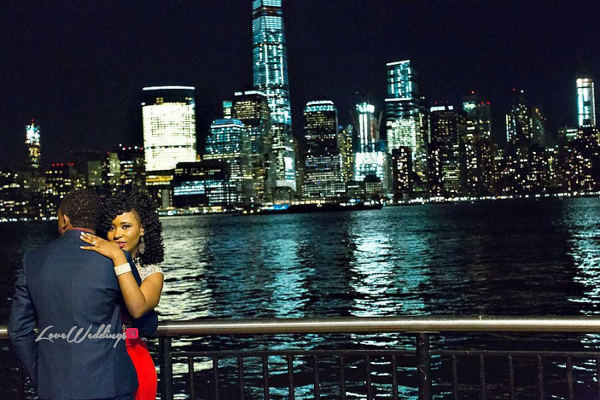 Vendors/Credits
Photography: Ishola Photography
Bride's Red Dress: Jovani
Bride's Blue Dress: Chi Chi London
Groom's suit: Quails USA