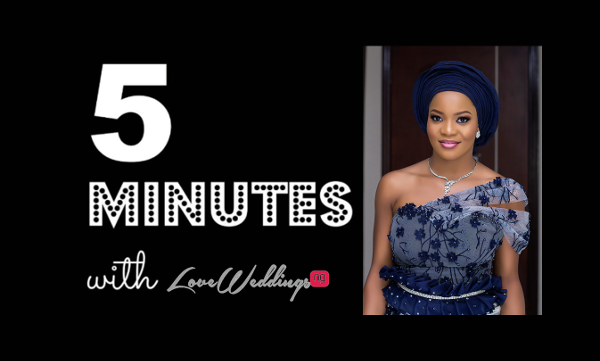 '5 Minutes with…' is a series of short interviews with some of the esteemed vendors listed on our directory. We get to know the brilliant people behind the wedding brands we love. If you missed any of our posts last year, catch up HERE.
Today, we meet Moyo, the co-founder of Bidazeld Events, an event consultancy, planning, management, and decoration company, which started in 2013. Their services cut across everyday life event creation. Moyo has worked for Oaken events and E-Tranzact to mention a few. She lives in Lekki, Lagos with her family and enjoys exercising and touring the world.
Your brand in three words… Professional, creativity and team spirit
The part of my job I enjoy the most… Seeing my couples happy and guests enjoy every bit of the event.
What is the most difficult part of my job? We face and fix any and every issue we face while planning events because it's what we love doing. I cannot pin point any difficult part of my job.
My biggest accomplishment to date… Getting the opportunity to plan the christening of the first ABS classed Dynamic positioning (DP2) Dive support vessel "DSV Vinnice" for Petrolog group. It went viral and we were proud of our achievements.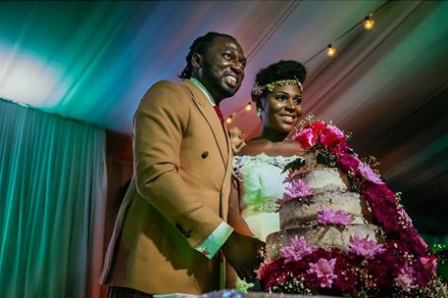 Do you think Nigerian vendors are respected enough? Yes, especially when you deliver great services.
The best vendor you've worked with… Entreès cocktails. Her professionalism and creativity is simply out of this world.
One quality every Nigerian wedding vendor must have and why? Two things; Professionalism and truthfulness
Most embarrassing/Awkward Experience… There was a day when we were setting up at Yetunde's apartment and I was shouting at my staff to hurry as we were running out of time. Next thing, I stepped on something and fell flat. It was embarrassing and I felt like the wicked boss that got served. Lol!!!
Does anything scare you? Fear of failure.
What makes you laugh? A great sense of humour, spending time with friends and family, who like to enjoy great conversations and laughter.
What's the best souvenir you've gone home with from a wedding you've attended/worked at? A framed sketch of myself.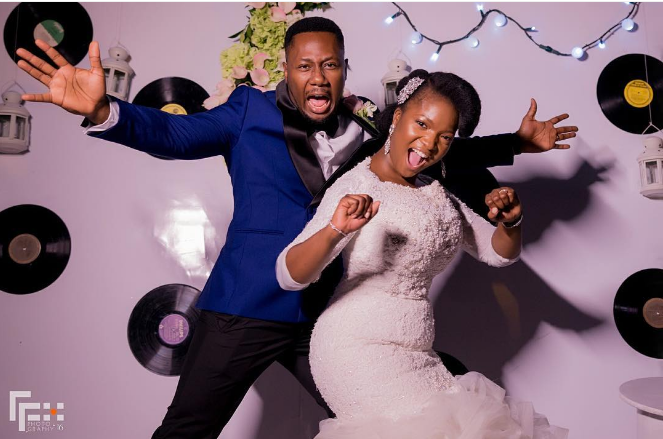 Your thought on social media? It's a necessary step to take and it has helped our business in so many ways. And we have also learnt a lot through it.
Do you ever google yourself or your company and what did you find? Hardly for myself but I do that a lot for my brand. I found out how far we have gone and good remarks from people about the company. And we have a lot to add to the brand.
In my spare time, I catch up with reality TV series I have missed on.
Interesting fact about you… I'm a shopaholic; that's how I relieve stress.
Where do you feel most at home? Anywhere I have my family and friends is home to me
What songs are currently on replay?
Ohema – DJ Spinal ft Mr Eazi
Work – Rihanna
Bang bang – Timaya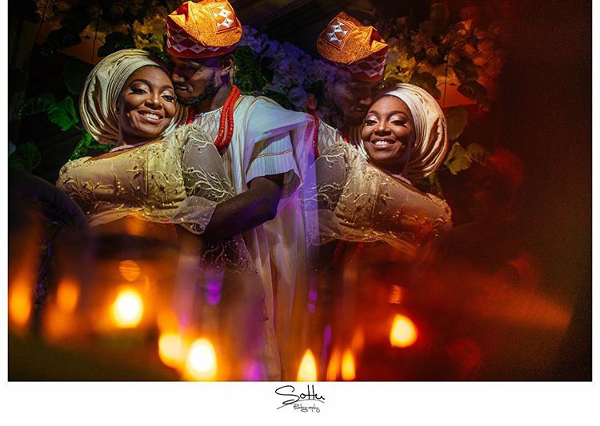 What book are you currently reading, or what was the last book you read? I'm definitely not the type that reads books, I prefer blogs, newspapers.
Call or text? Call. Texting is never explanatory enough for me. I think communication is key and that should be done by calling.
Cook or be cooked for? Cooking is one of the things I enjoy doing and I don't see it as stressful so definitely cooking.
Favourite food? Well prepared efo riro served with amala and goat meat.
What's my favourite item of clothing? Jeans all the way, most comfy outfit ever.
Ideal holiday destination… Miami, I love the beach/weather.
What would we find on your bedside table? Coconut oil and my laptop.
3 guest for dinner, who would they be?
Dianne Valentine (after Atinudá I have been seeing her in my dreams, she inspires me).
Preston Bailey
Jussie Smollet (Jamal Lyon of empire) Super cute. Lol‎