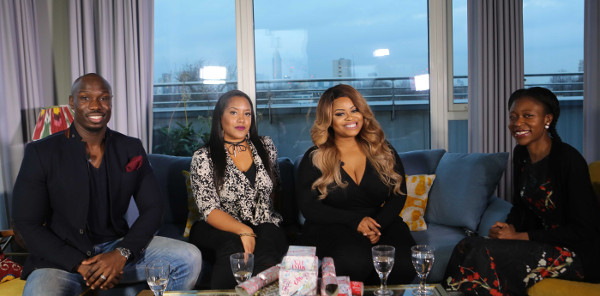 If you follow us on social media, you'll have seen us shout about this series 'Behind the Confetti'. We're so excited to share the first episode.
In this series, renowned UK vendors; international wedding photographer – Adebayo Deru, celebrity hair and makeup artist – Edee Beau, wedding co-ordinator and planner – Omotola Ezekiel of Roe Weddings and real bride  -Tara partake in a discussion to give insight into what really happens behind the glitz and glam of a wedding.
About Behind the Confetti UK
Behind the Confetti UK offers a fresh perspective from vendors in the UK wedding industry. Vendors discuss brides & weddings in their current circumstances in order to inspire a productive knowledge about the wedding Industry Culture. The vendors are real, passionate, and secure in their transparency, using their uniqueness and out-of-the-box ways to reach the newly evolved bride.
Through the perspectives of these vendors with drastically different ethics to the wedding culture, the show explores many of the most intricate issues in the wedding industry today. From passionate discussions to the truthful emotional facts of relationship tensions with brides and colleagues. These unconventional wedding vendors have no boundaries when it comes to approaching real issues within the wedding Industry.
Vendors
Videography: Special Functions | Website | Instagram
ahafg