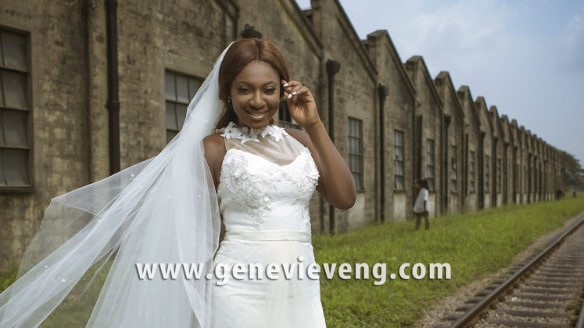 Nollywood actress, Yvonne Jegede is on the cover of Genevieve magazine's annual wedding issue. The actress is set to wed rapper and actor Kunle Fawole, son of the late Nollywood veteran Bukky Ajayi. Read an excerpt from the magazine;
Who doesn't love a sweet love story? Our cover girl Yvonne Jegede [in her non-traditional wedding outfit by Agatha Moreno] shares a love story that reads like something straight out of a storybook. "They don't make men like him anymore" she gushes about her fiancé Kunle Fawole.

In this compelling interview with Torera Idowu, she talks about marrying her fiancé for love and not money. "I'm a very content person" she emphasises. It's truly a captivating love story.

What would you do if you found out your husband is bisexual? Our Agony Aunt, Dr Alero Roberts takes on sticky marriage situations with immeasurable wisdom.

Waiting for sex until marriage, was it worth it? Two women share their stories in this issue.

You'll also find celebrity makeup artist, Sam Fine's tips for picking your wedding make up look.

There is so much to read in our concluding issue for the year.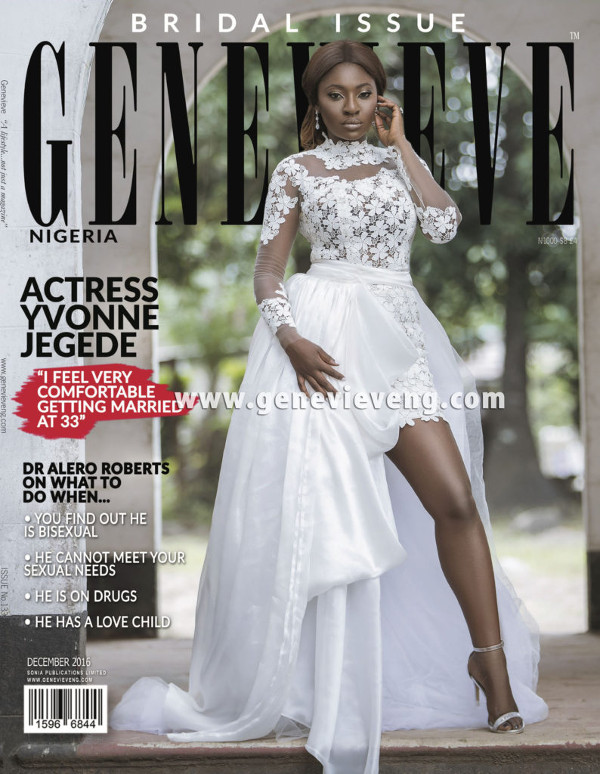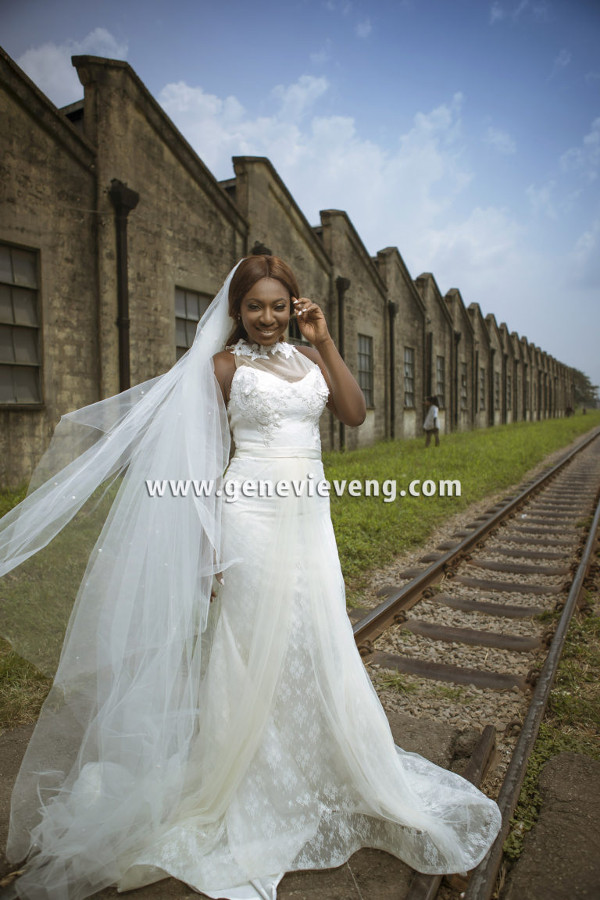 Credits
Location: Nigeria Railway Corporation, Ebute Metta
Photography: Emmanuel Oyeleke | @emmanueloyeleke
Styling and Direction: Ifeoma Odogwu | @hyperfashun
Style Correspondent: Annette Odimegwu | @annetteodimegwu
Wardrobe: Weizdhurm Franklyn | @weizdhurmfranklyn, Agatha Moreno | @agathamoreno, Enthyst | @enthystfashionlinik & Tosho Woods | @toshowoods
Jewelry: Afroma | @Afroma_style
Makeup: Mary Jane Ohobu @maryjaneohobu for Zaron @zaroncosmetics
Hair: Austine Afaha @austineafaha for Tasala HQ @tasalahq