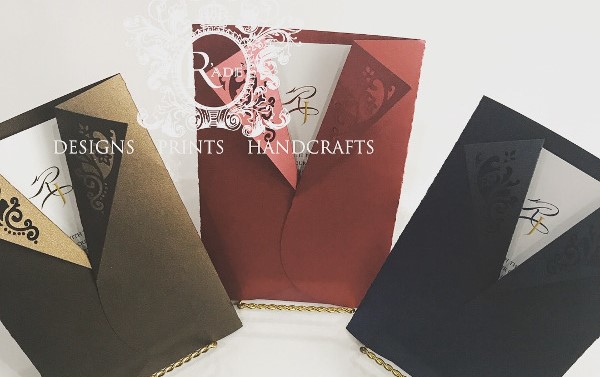 Nigerian stationery company, R'ADE Designs Prints Handcrafts likes to keep things fresh with their annual design collections. The idea to choose concepts to guide designs for the year was conceived in 2015 and the first collection featuring 4 concepts (The Rococo Collection, the Bloom collection, the Ensign Collection & the Geo collection) was launched in 2016.
This year, R'ADE Designs Prints Handcrafts have released 5 carefully selected themes (4 new collections + the bloom collection). The Bloom collection was carried over from last year because of what it stands for – nature, which is vast and lasts forever.
Check out the 2017 design collection and the inspiration behind each collection below;
The Bloom collection
The Mandala collection
The Watercolour collection
The Dazzle collection
The Fashion collection
The Bloom collection …bloom, grow, blossom
A very colourful collection that captures the essence of nature's exotic bloom as regards plants, flowers, leaves, trees, butterfly, etc.. This will be a yearly collection because nature is vast, will forever exist and never go out of style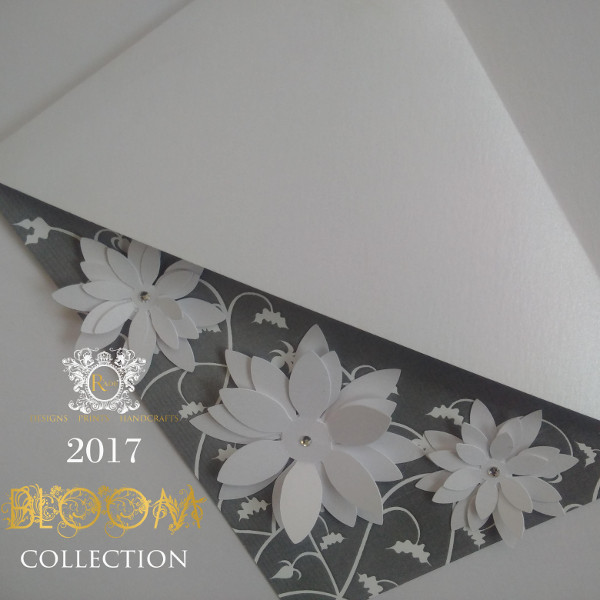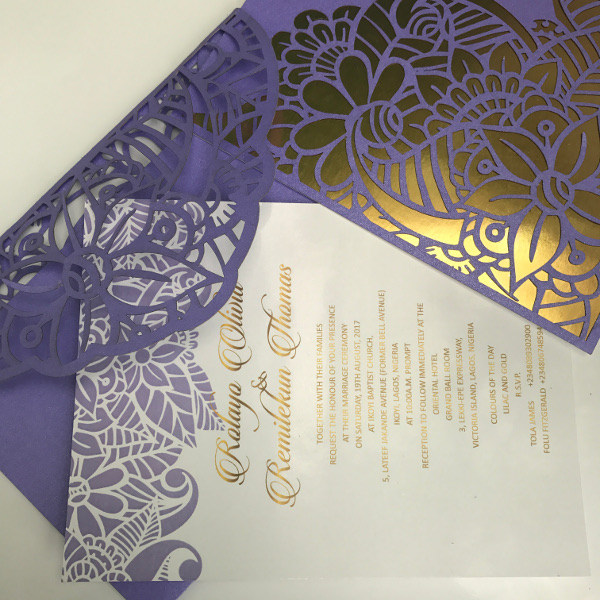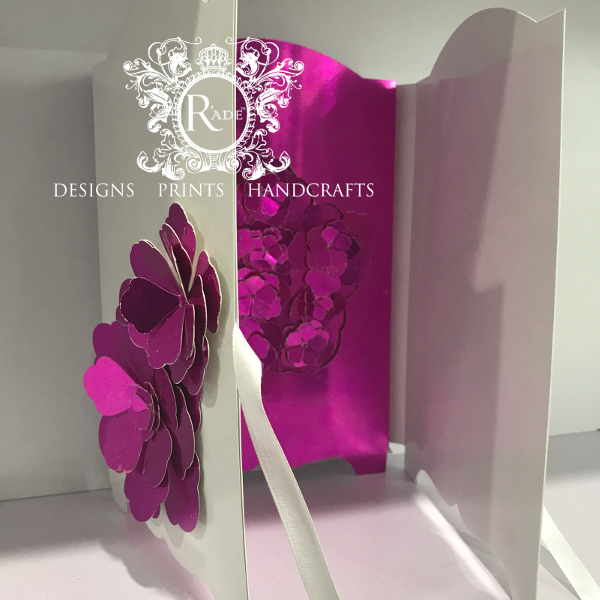 The Mandala collection …connect with your inner worlds and outer realities.
Mandala is another element used in our 2017 designs. A mandala is a complex abstract design that is usually circular in form. It is in fact a "sanskrit" word that means "circle". Mandalas generally have one identifiable center point, from which emanates an array of symbols, shapes and forms which is why I love it so much. Mandalas can contain images that carry meaning and they make really stunning indian, arabian or hindu themed designs.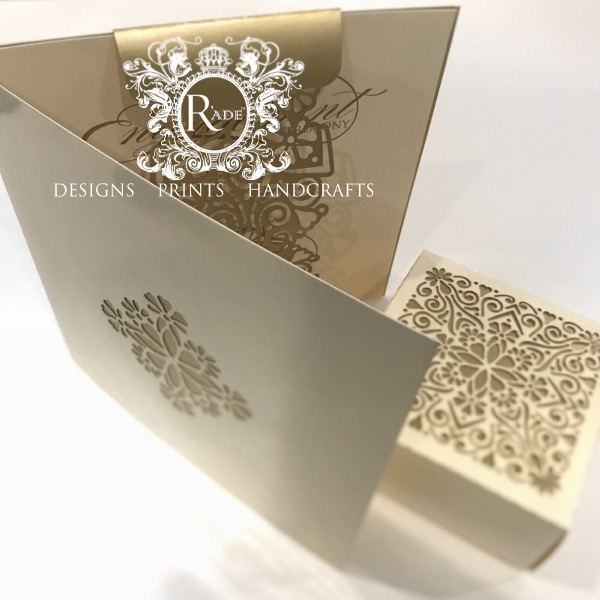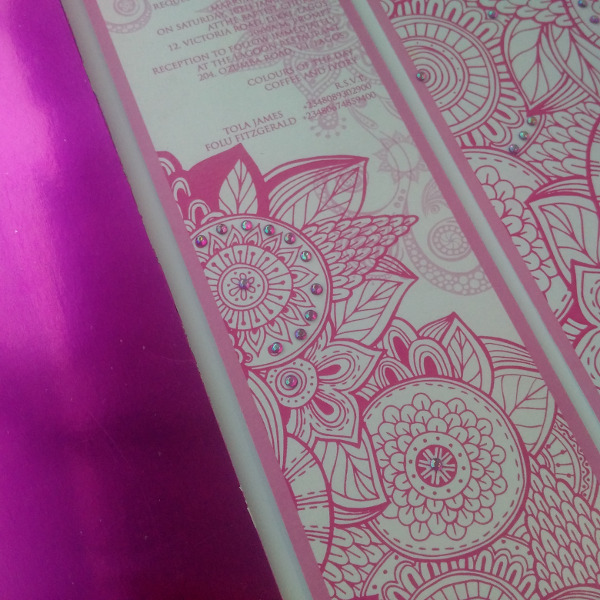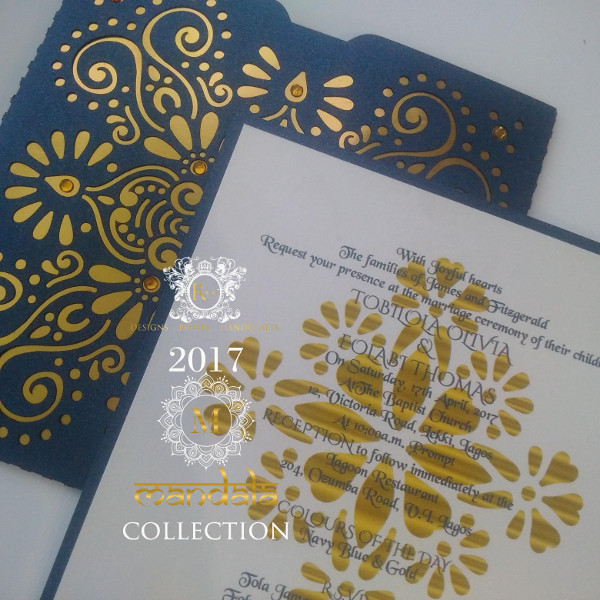 The Watercolour collection …colour your world
Asides being a recent trend, colours generally is the most exciting part of what we do. For me personally it stimulates me, excites me and comforts me. Watercolour takes all of that to a whole new level. I love to see the explosion of colours and how they interact with one another to create purely accidental effects, the kind of originality and sophistication it brings too is just amazing.
With this collection, I knew I wanted absolute originality, I was not going to settle for existing designs nor digital watercolour, I wanted to paint myself because the satisfaction that comes with creating randomness and something out of nothing is awe-inspiring, plus I am having so much fun too.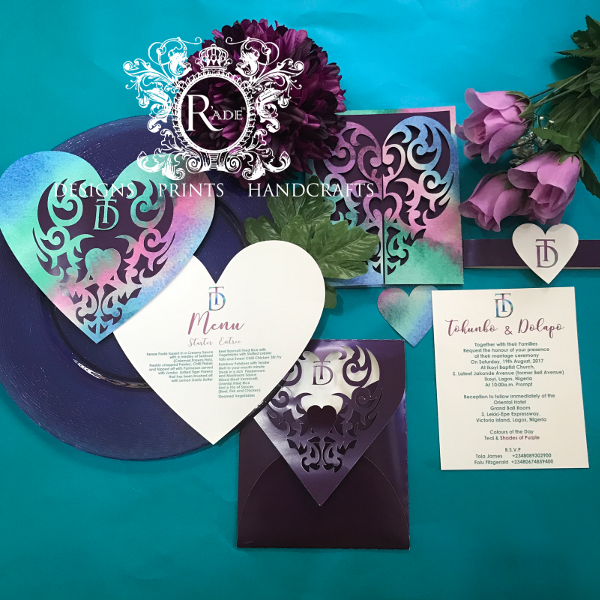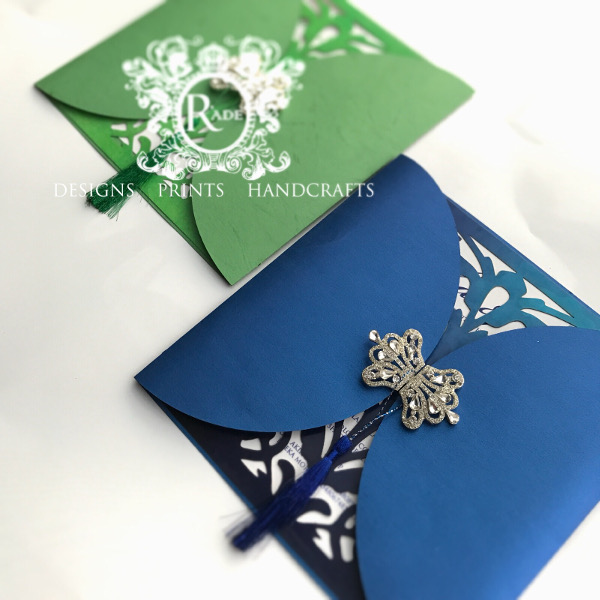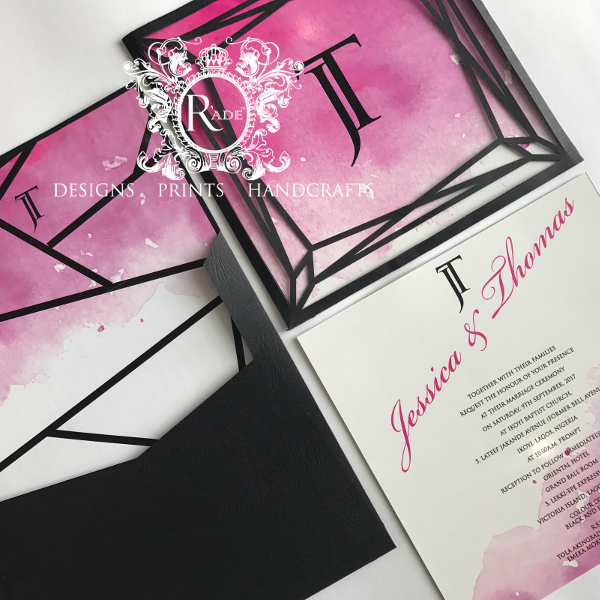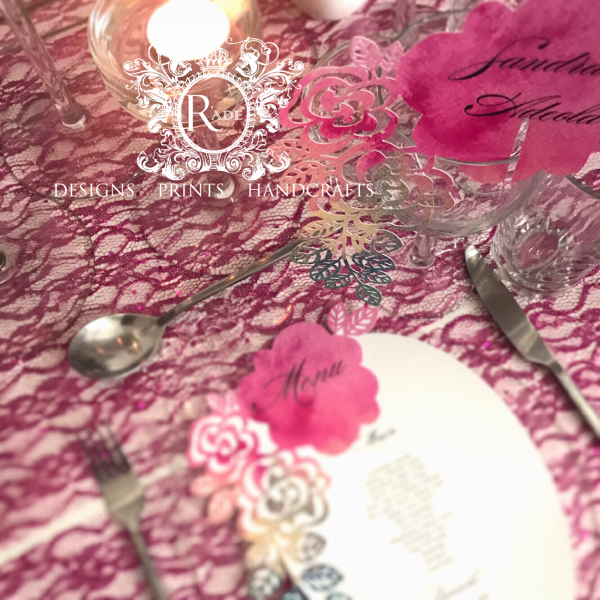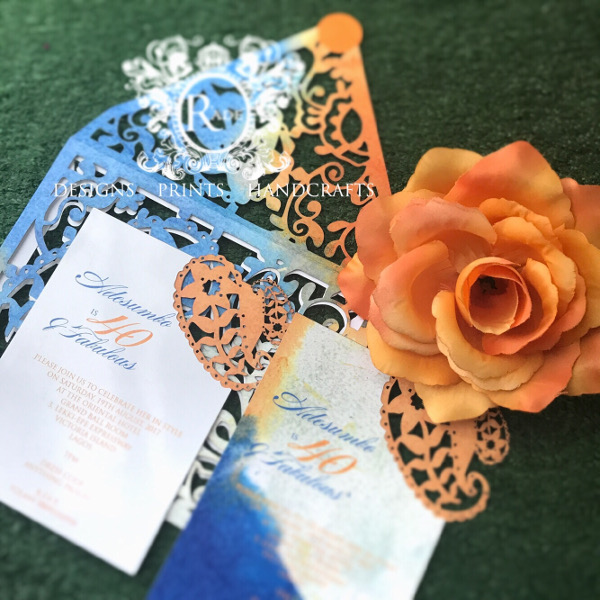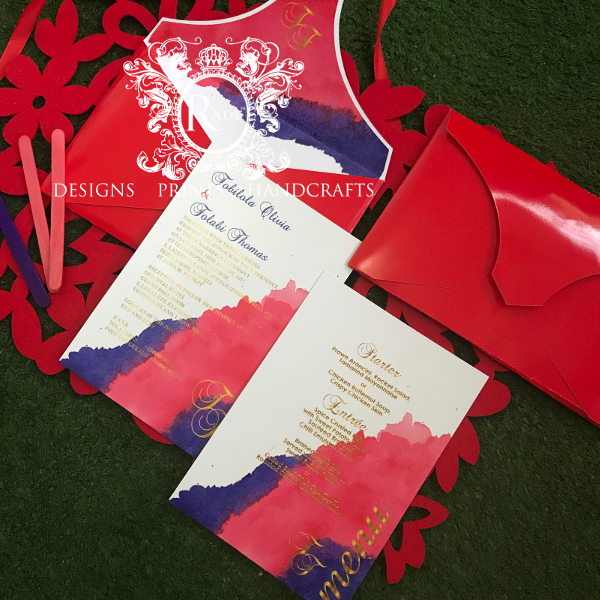 The Dazzle collection …dazzle your world
The art of glittering was indeed a very huge part of our Motley collection in 2016. We learnt, experimented, perfected the art, fell head over heels in love it then made us shine and dazzle (yes literally too) so we thought we'd continue the trend this year to also add some shine to our couture Invitations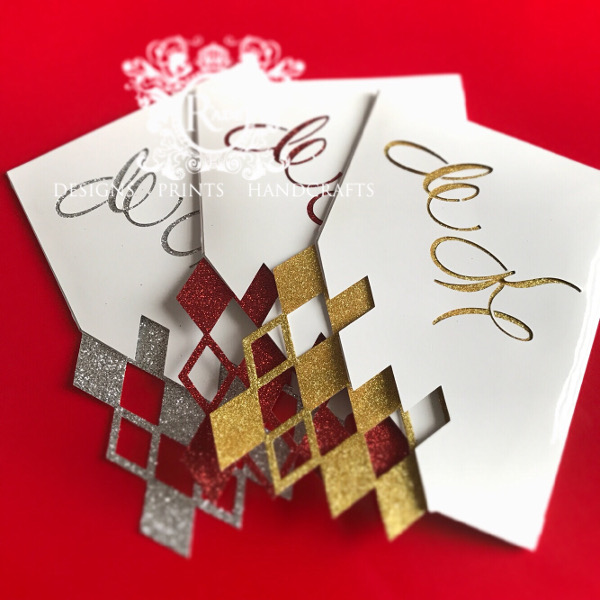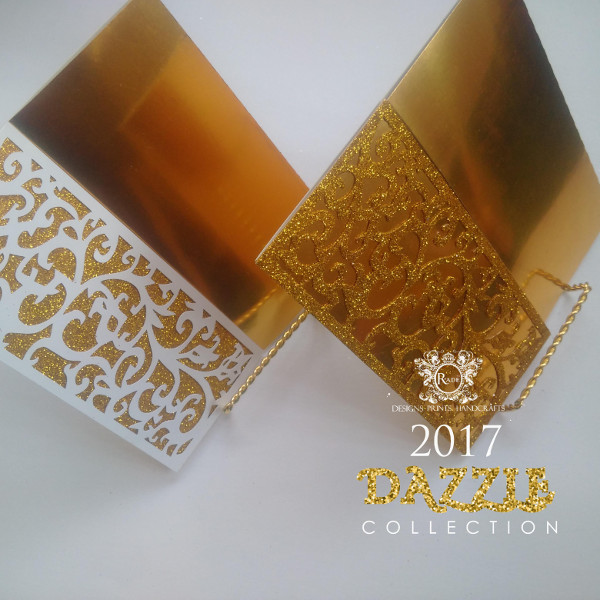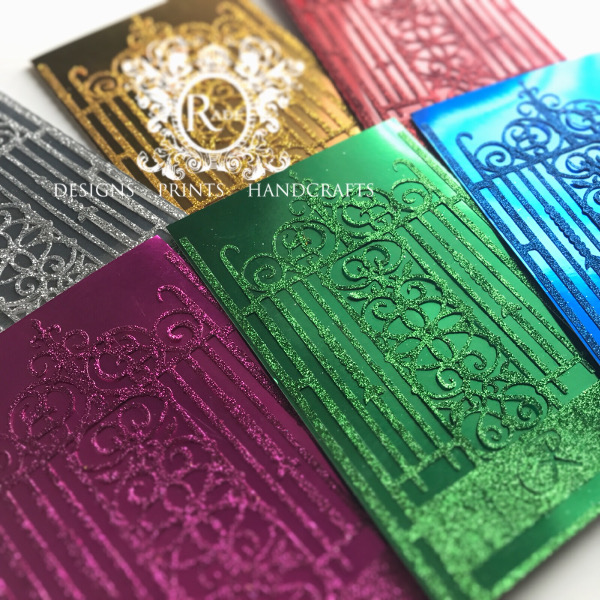 The Fashion collection
This theme was selected because I am a lover of fashion and because fashion is an art and style is eternal. It features a lot of prints , cuts, layers and textures of fashion related patterns and elements like laces, stripes, houndstooths, aztecs, paisleys, damask, crystals, pearls etc.