Last week was full of red carpet events, award ceremonies so our style team were super busy spotting inspiration from the red carpet events home and abroad. The week kicked off with the 75th Golden Globes award ceremony and it was code black for most guests who graced the red carpet. Then, the Critics Choice Awards blue carpet rolled out and we can tell you that the celebs came ready. The Sound City MVP Awards also held on Friday, the 12th of January 2018 and we spotted more aisle worthy inspiration.
Apart from the red carpet events, we spotted some more wedding news like royal bride-to-be Meghan Markle deleting her social media accounts, Serena Williams' wedding dress fitting video diaries, Omawumi Megbele & Tosin Yusuf's traditional wedding in Warri, Cardi B & Offset's first dance song and more!
Enjoy!
The 75th Golden Globe award ceremony saw the celebs grace the red carpet in black stylish numbers. Catch up if you missed our Red Carpet to Aisle inspiration from the Golden Globes 2018. Some of the celebs on our best dressed bridal list are Penelope Cruz, Naomi Campbell, Jessica Biel, Issa Rae, Kelechi Watson and others.
The Critics Choice 2018 Awards held on …. We spotted a lot of bridal looks we think you'll love from Angelina Jolie, Heidi Klum, Constance Wu, Kate Bosworth and more. Look out for our Red Carpet to Aisle post this Wednesday
On the 10th of January 2018, Meghan Markle deleted her Facebook, Twitter and Instagram account. The 2018 Spring Bride let go of her social media accounts in line with her changing status; we just cannot wait for the royal wedding. Who's designing her dress, what would Prince Harry wear? Lots of questions on our minds so never mind Meghan's social media accounts.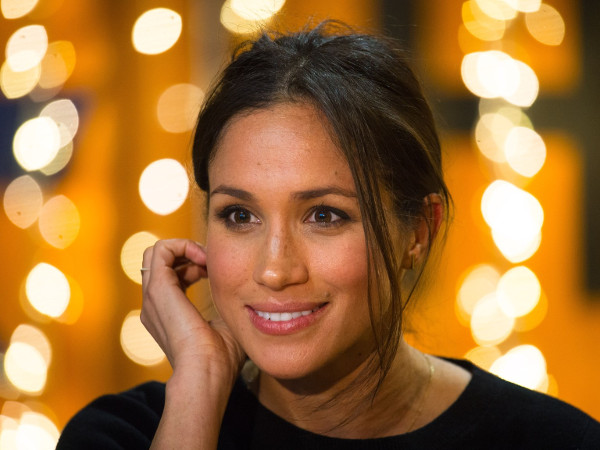 Nigerian Singer, Omawumi Megbele had her traditional wedding on Saturday, the 13th of January, 2018 in Warri. The singer, who has been legally married to Tosin Yusuf since 2015 became #OfficiallyMrsY.
Earlier this week, Serena Williams shared behind the scene photos of her wedding dress fitting. See the post below;
Rapper, Cardi B hinted at the song she and Offset will have their first dance to when they get married. In a recent interview with Beats 1 Radio's Julie Adenuga, she said "It's between Al B. Sure! or Grace Jones"
That's it for this week. See you next week for more wedding news weekly updates.