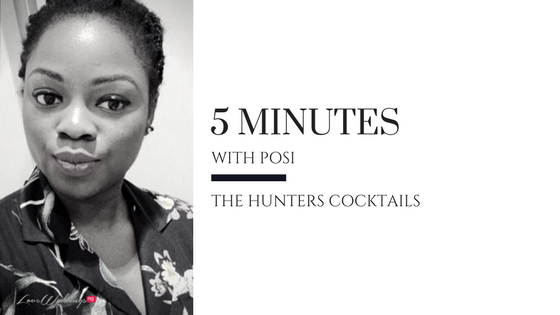 Today, we meet Olamiposi (Posi) Hunter, the owner of "The Hunters Cocktails" a cocktail brand that solely provides exotic cocktails at weddings as well as other events. The Hunters Cocktails takes pride in satisfying clients to a wealth of cocktail experience. Posi is a certified bartender and a mixologist.  The Hunters Cocktails was nominated at the first UK African Wedding Awards (UKAWA) in the Drinks vendor of the year category. Although, they didn't win; they were noted as the "Highly Commended Drinks Vendor of the Year 2017". The Hunters Cocktails have now broadened their horizon from the UK and are spreading their services to cater to clients in Lagos, Nigeria.
Your Brand In Three Words… An affordable luxury, premium, stylishly exotic
The Part of My Job I Enjoy The Most… Its great to be able to talk to new people at every events, thrilling them to amazing mixes, having a good laugh and keeping such relationships.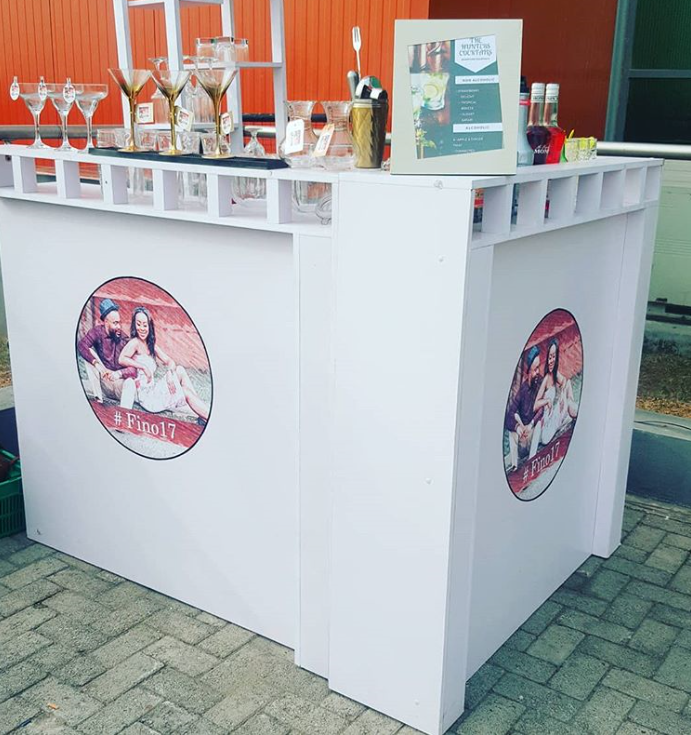 What's the most difficult part of your job? When you are all ready to go but then the event has got the "African time " twist to it and you are wondering OK!! When will this event actually start. To be honest, it takes its toll on the performance because in such instances, you have got your waiters waiting the whole day. Then they become tired but you still have to make sure you get the best out of them by serving the guests right. For someone like me who is never late, I would expect that the planners are honest with me as to when an event actually starts.
My Biggest Accomplishment To Date… Being nominated for an award; I never saw it coming and working with the all time successful planner Bisola Borha of TrendyBE Events in Lagos.
Do you think Nigerian wedding vendors are respected enough? Well, I have gotten complains relating to that, I have not been disrespected but I think its gotten a lot better. Where there is respect, everyone gets a much better result because everyone is happy and respect is reciprocal.
The Best Vendor You've Worked With… Events on Wheels. She is a phenomenal wedding planner and coordinator. I say that from my experience working with her. She is assertive but soft at the same time and pays so much attention to the little details.
One Quality Every Nigerian Wedding Vendor Must Have and Why? Patience: every wedding, every event has its own special stress point and all parties involved will always be on the edge. Things might get said to you or what not but patience is all you need to get through. In the end, you will realise it was never from the heart – just be patient and focus on the job.
Most Embarrassing/Awkward Experience… I once overheard someone say "Hmm I heard The Hunters lady is very posh oo, I doubt she's the one doing this job even though I hear she is nice and playful. But I don't think she would do this. Whoever did this cocktails is very good, its really nice but if it was hers, it would be nicer". So I went over and said "Helllooooo… I am The Hunters Cocktails, thanks for the cocktail compliment" she froze… LOL #Awkward.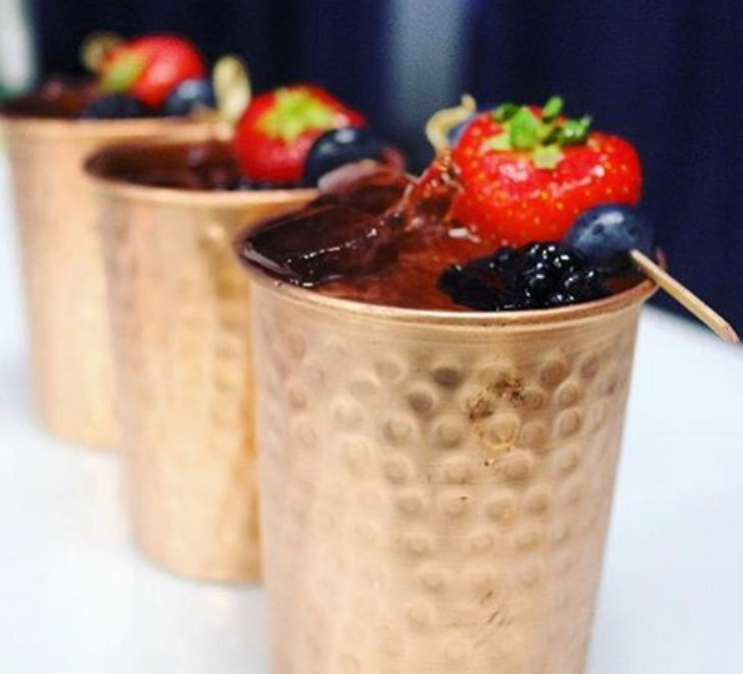 Does anything scare you? I am quite bold and very strong; nothing really scares me. Maybe "at gunpoint sha" I am no macho woman when it comes to things like that" lol
What makes you laugh? A good joke, memes and generally people who think they know you but have no clue about you or anything you do
What's the best souvenir you've gone home with from a wedding you've attended/worked at? We got this hat from the first wedding I did in December 2017 (#Ojess17), I thought that was cool
Your thoughts on social media? Though it gets abused as so many irrelevant things are posted on social media these days. Social media is a very good business tool once you understand and know how to use it.
Do you ever Google yourself or your company and what did you find? I do once in a while, that way I'm able to sense what others see when they search for my company and it helps me know whether or not I need to change certain information about my company online, etc..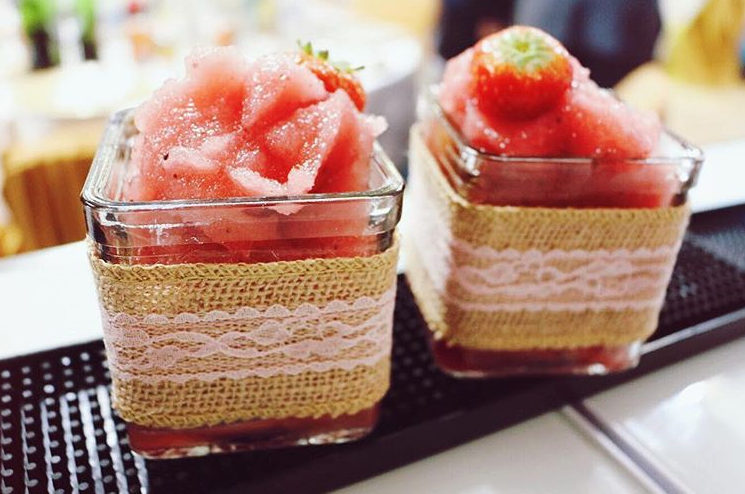 What did I find? I realised there are tons of people who search for our name and it inspires me to generate more content.
In my Spare Time, I read a lot, visit friends and family and I shop
Interesting Fact about You… I cook everyday. A few of my friends find that really weird. Its a form of therapy for me… *smiles*
Where do you feel most at home? Lagos. Its different, its hard… lol it nudges you to get up and get doing. Its amazing being there and I hope to be there for longer.
What Songs Are Currently on Replay… Hmmmmm
Easy Jeje– Reekado Banks
Fia – Davido
Greenlight – Tekno & DJ Cuppy
Yeba – Kiss Daniel
Your presence is Heaven – Darlene Zschech
I'll take you there – Bebe and Cece Winans
What Book are you currently reading, or what was the last book you read? Unstoppable by Christine Caine: still reading it and its quite interesting
Call or Text… Text. Its a lot quicker and you are able to say a lot of things that come to mind as you type and people tend to respond quicker.
Cook or Be Cooked For? Cook. Its a hobby hehehe
Favourite Food… Fish stew and okro with Eba or poundo yam… hahahahaha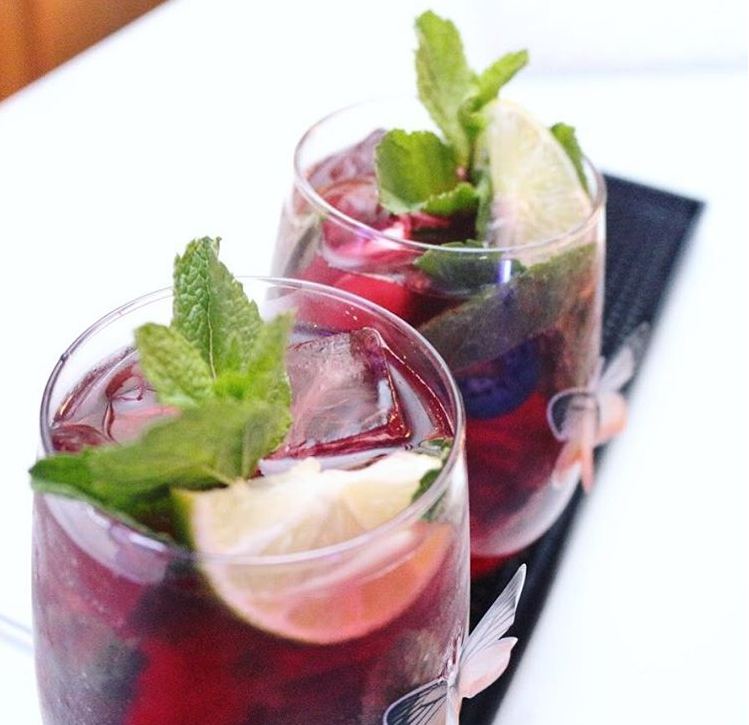 What's your favourite item of clothing? Boubous, kaftans, anything free. It helps me relax better except I have to go to certain places, then I'll wear something chic.
Ideal Holiday Destination… Mexico – its serene
Any Pets? None
What would we find on your bedside table? My Laptop (for invoicing), my phones, a glass of water, a pen and my glasses.
3 Guests For Dinner, who would they be?
Oprah Winfrey (I love her energy and she speaks words of wisdom)
Rita Dominic ( she is full of elegance and poise)
Denzel Washington (He is such a fine man)