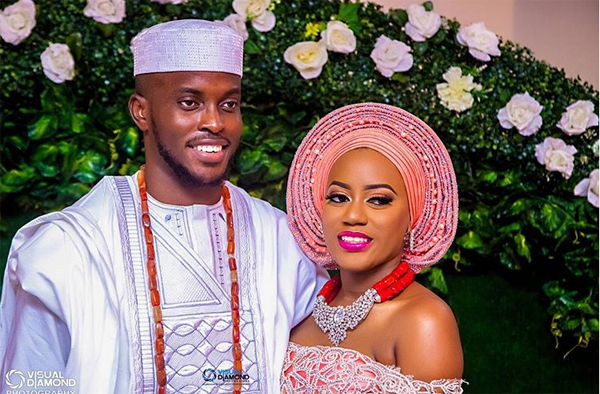 Nigerian couple, Ashioma and Uba got married on the 4th of November, 2017. Their traditional wedding was planned by Rellas Cakes & More while the white wedding was planned by Nigerian wedding planner, IPC Events. In true LoveWeddingsNG fashion, we spent sometime stalking this wedding and decided to share what we loved about this Nigerian wedding.
Enjoy #UbAsh 
1. Pre Wedding Shoot: 
Their pre-wedding shoot with Euclase Photography was simple, practical and stunning. We love that they had a session in a studio (one of the top wedding trends we spotted in 2017).
2. Bridal Party Invites & Gifts: The groomsmen and bridesmaids of #UbAsh were treated to custom invites and thank you gifts put together by The Gift Fairy NG. The groomsmen received these boxes inviting them to join the squad while the bridesmaids got 'I Do' totes and personalised girlie hangers.
[cl-flipbox link_type="container" link="url:http%3A%2F%2Floveweddingsng.com%2F2017%2F04%2F10-creative-ways-to-thank-your-bridesmaids-groomsmen%2F" front_title="More creative ways to thank your bridesmaids" front_bgimage="57620″ front_bgimage_size="large" back_title="More creative ways to thank your groomsmen" back_bgimage="57628″ back_bgimage_size="large"]
3. The Couple's Outfits:
Ashioma and Uba came to slay! All their outfits right from the traditional wedding to the white wedding were on point. From gorgeous aso oke fabric by Bimmms24 tailored by Tubo to Ashioma's stunning wedding gown by April by Kunbi and Uba's dope suit by Kimono Kollection; check on it!
4. The Groom & Groomsmen: 
It's not everyday that the spotlight is on the groom and his groomsmen but the #UbAsh men came ready. We already told you Nigerian traditional grooms and their groomsmen are not smiling! We weren't joking
5. Grand Entrance:
Speaking of grand entrances, Ashioma & Uba arrived their reception in style.
More creative ways to make a grand entrance into your reception
6. The 360 Video booth: This by far is our highlight of the entire #UbAsh wedding experience. This 360 videobooth by Cinematics 360 is so dope. No words needed, just hit Play below.
6. Cocktails:
The cocktails by Barcode Cocktails had a consistent theme – citrus and we love consistency.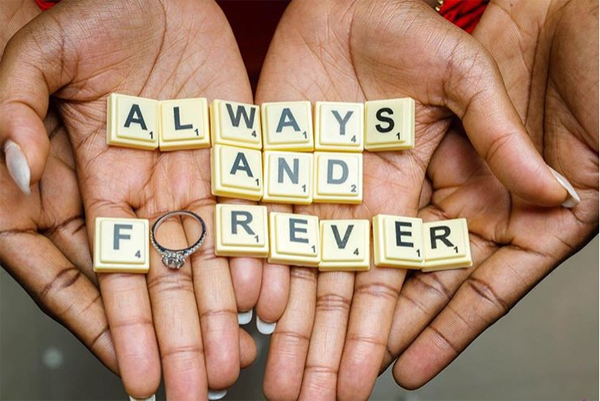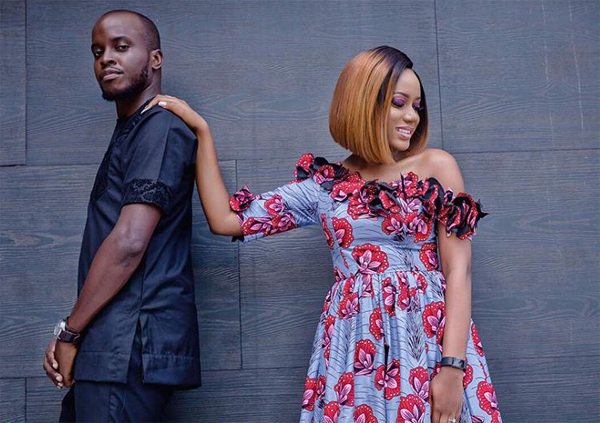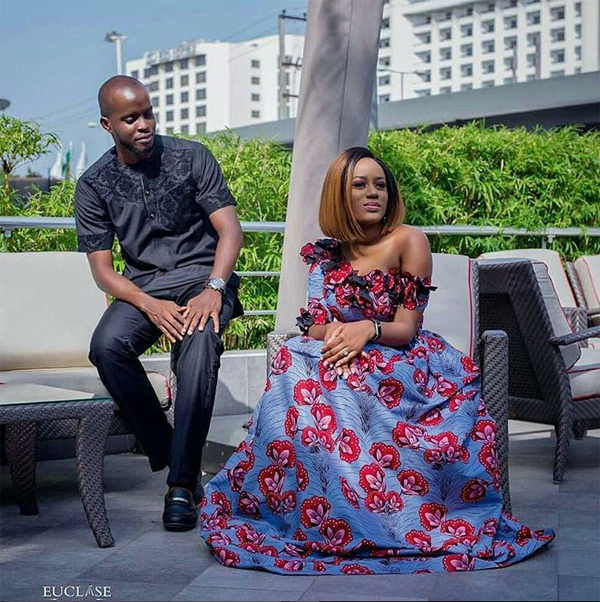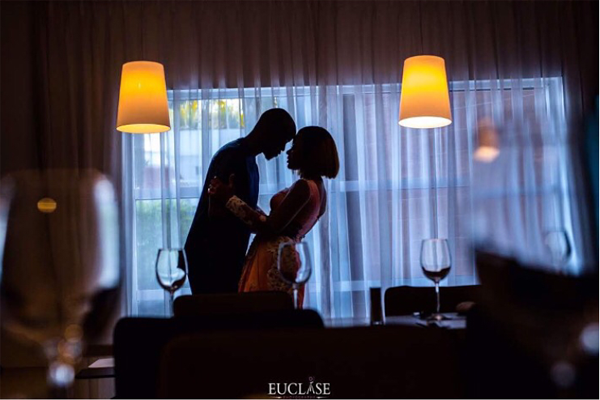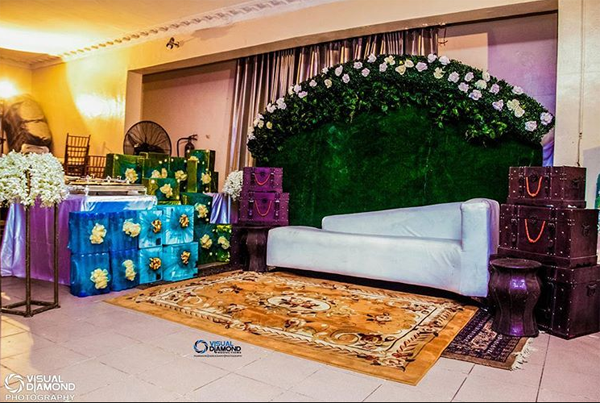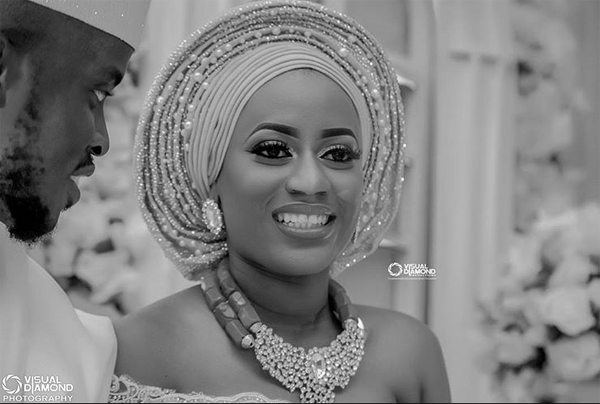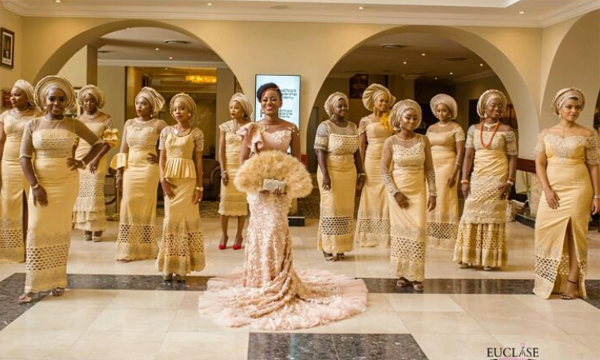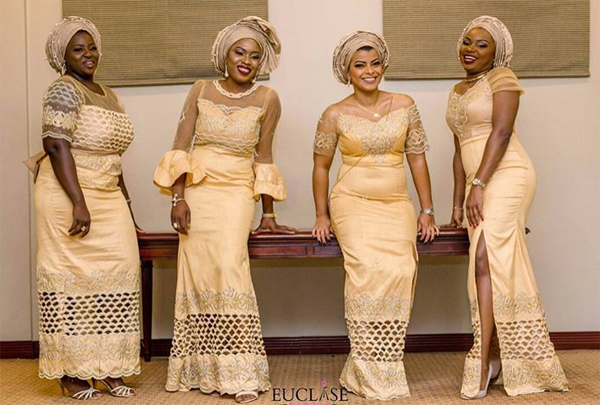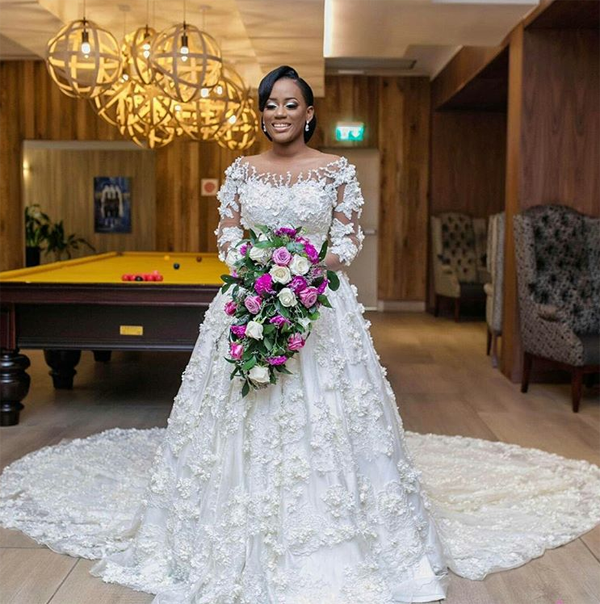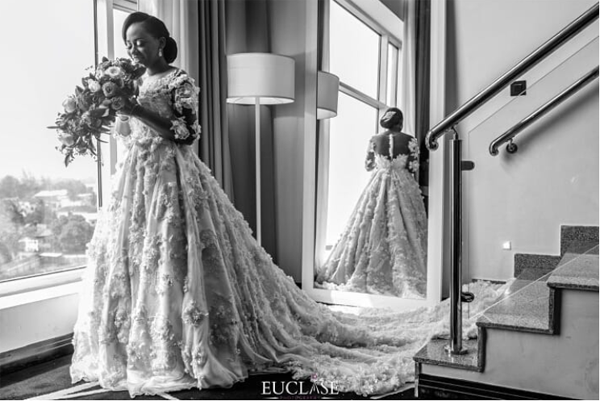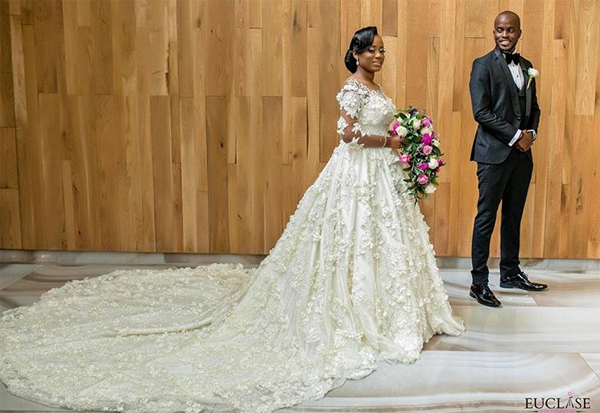 For more weddings we love, click HERE
Vendors
Photography: Euclase Photography
Videography: Storm Blast Media
Planner (White Wedding): IPC Events
Planner (Traditional Wedding): Rellas Cakes & More
Bride's traditional outfit: Tubo
Bride's hand fan: Camaka Bespoke Pieces
Bride's makeup (Traditional Wedding): Z.A. Makeovers
Bride's makeup (Pre Wedding Shoot): Beauty by Queen
Bride's dress (Pre Wedding Shoot): Fablane by Derin
Bride's dress (White Wedding): April by Kunbi
Bride's hair: Hair by Sleame
Bride's Bouquet: Love Bug Florist
Bridesmaids Dresses: Tosho Woods
Groom & Groomsmen Oufit: Kimono Kollection
Decor: Torge Events
Decor (White Wedding): Nwandos Signature Events
Cocktails: Barcode Cocktails
Asooke: Bimmms 24
Jewllery: Tavin Beads
Clutch: Modest Daily Fashion
Bubbles (Pre Wedding Shoot): Eventecture
MC: Emma Oh ma God
Special Effects: Innovate Media