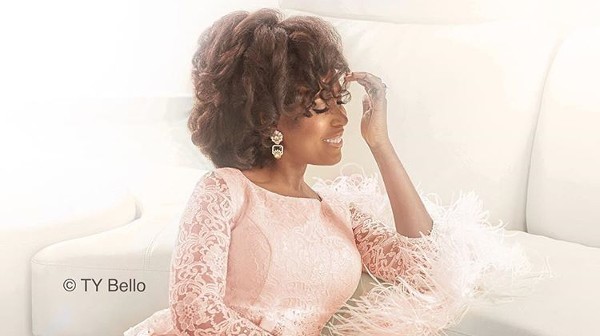 News making the rounds today is that popular blogger, Linda Ikeji is engaged. Her sister, Sandra Ikeji put up a post, which hinted that the news was true.
Actress, Toyin Abraham also put up a post stating Linda was engaged to her heartthrob.
While we wait for Linda to confirm the news, Nigerians have literally been reacting to the news so much that 'Linda Ikeji' has been trending on Twitter for the last couple of hours. We've told you before that Nigerians and Twitter are like 5 and 6 so we took to Twitter and social media generally to see what people had to say about the news.
Enjoy!
All these Ladies tweeting "Linda Ikeji is engaged there is hope for me"
Are you a blogger that lives alone in a house worth over half a billion??
Please don't be mad… Embrace Singletude with gratitude ??????

— Faithfuℓneѕѕ? (@smartfulnex) March 28, 2018
So linda ikeji is now Engaged

Fada lawd!!
Please remember DON JAZZY pic.twitter.com/bzUoNbI57N

— Åškiå_Zåmåhńį (@askimini) March 28, 2018
If there's a news about Linda Ikeji,
Will Linda Ikeji post it on Linda Ikeji Blog pic.twitter.com/onpX3PULnB

— J*O*H*N ︻┳テ╦═── (@i_am_jonoscar) March 28, 2018
Linda Ikeji gets engaged and it makes the top list of trending topics online, tomorrow y'all will come back and say Marriage is not an achievement. Go argue with yourself

— FAVOUR ONYEOZIRI (GCFR) (@Rouvafe) March 28, 2018
Linda Ikeji is engaged. Y'all will have to look for a new clapback other than "go and marry"

— Minister of finesse (@thesarafinny) March 28, 2018
Can we now agree that Ifemelu in Chimamanda's AMERICANAH is Linda Ikeji.

— Chijioke Anyacho (@ChijiokeAnyacho) March 28, 2018
Keep refreshing for more!