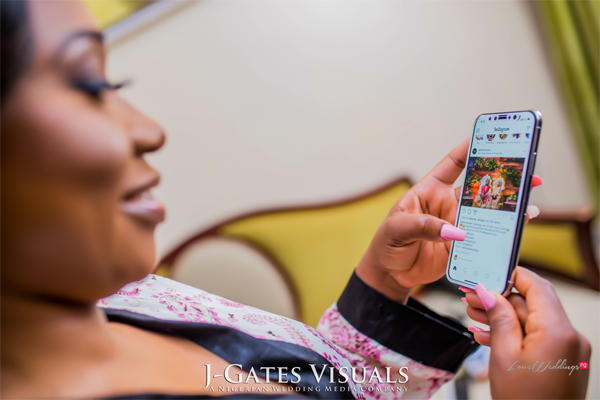 When Nigerian brides say I Do, we swear there's a checklist / to-do list for Instagram so we went snooping around and put together a list of 5 things Nigerian brides do on Instagram after saying 'I Do'. As Wendy Williams would say, we also have the receipts so we haven't just made this list up.
Enjoy!
1. Change your Instagram handle like Stephanie (#OGLoveStory): Nigerian bride, Stephanie Eze got married to Soji Ogundoyin. After their wedding, the bride updated her Instagram handle from ms.eze to ms.ogundoyin.
2. Thank your wedding vendors like Motilayo: Motilayo shared an amazing review about her wedding dress designer, April by Kunbi on her Instagram page after the wedding.

3. Share a picture from the 'moon like Bose (#BToks2017): Because after 'I Do' comes the honeymoon. Nigerian bride, Bose shared pictures from the Maldives. Check on it!
4. Flashback / Throwback to the wedding: Once you say 'I Do', time flies. You suddenly realize it's been a week, a month or 4 months and of course, you throwback to the best day of your lives on the 'Gram like Stephanie (#StephandStan2017)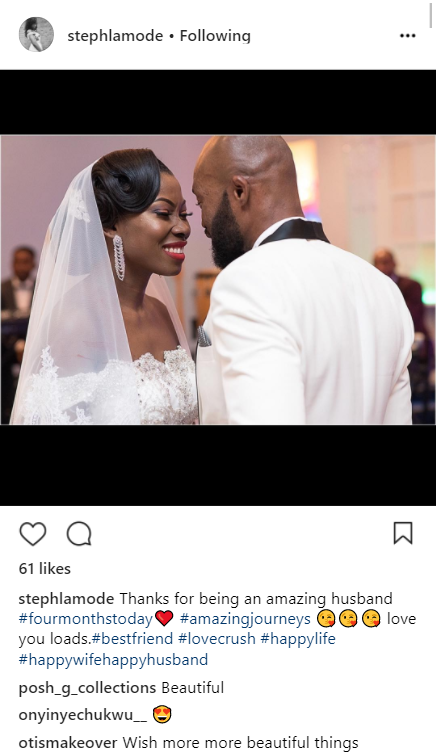 5. Your love story and pictures get featured on your favorite Nigerian wedding blog, LoveWeddingsNG and let your followers know like Motilayo and Edidiong
Did we miss anything? Let us know in the comment section below
Picture credits: Instagram