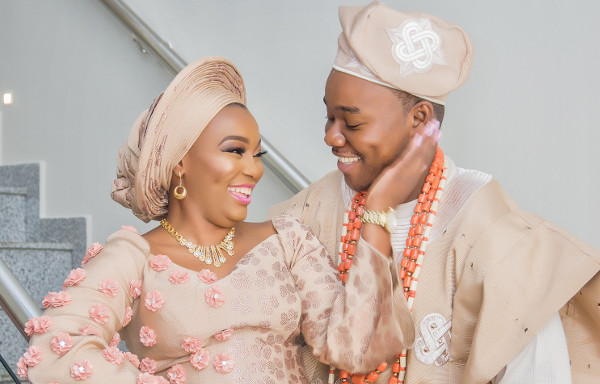 Adeoti and Damilola (a.k.a. #TheFoworas) had their traditional wedding yesterday, the 27th of October 2018. Read the couple's love story below with official photos from their classy and stunning traditional wedding by SC George Weddings below;
Dammy and I have always known each other from school; but only as casual friends. I have always thought he had a thing for me, with the way he stared at me and laughed at my jokes (even my really dry ones). Dammy was also friends with two of my friends. I never really found him attractive or charming. I felt he acted like a science geek (thanks to his school father Prof Awodele).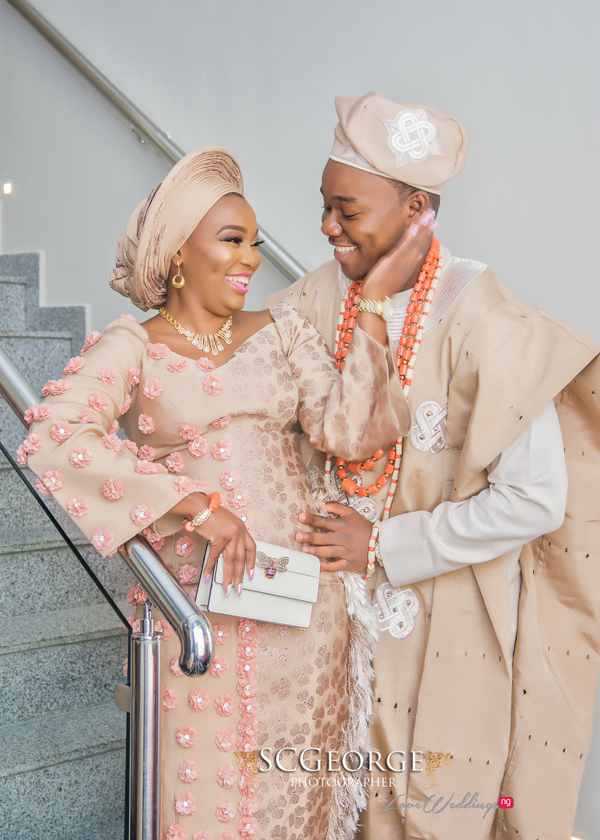 Fast forward to two years later, I had left school and was hanging out with a friend of mine who happened to be Dammy's school daughter back in the days when we met Dammy. There was something different about him this time around. Was it the way his skin glowed? Or maybe it was his broadened chest that was struggling to fit in his fitted shirt. Or the dazzle in his smile. I could literally feel butterflies twinge in my stomach as I stared at him. "Same old dammy had become a fine bloke," I thought to myself.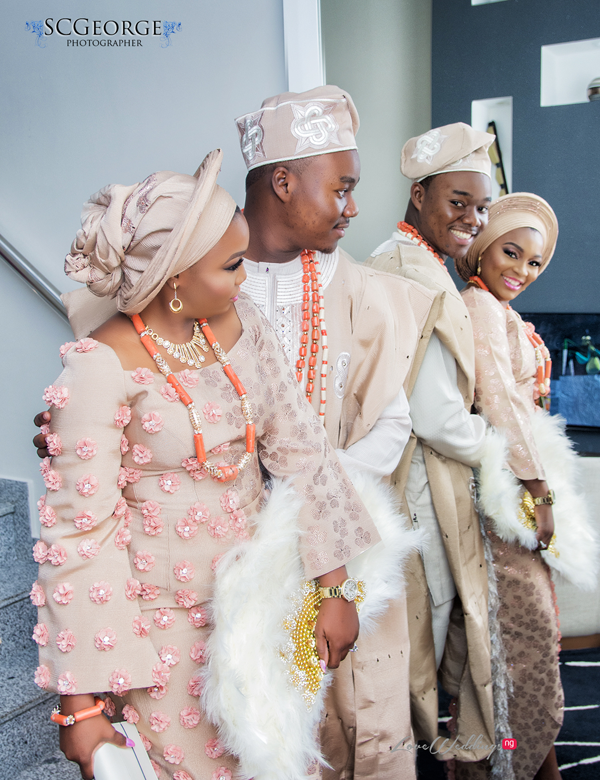 I had to control myself. "He isn't winning this battle" I said to myself as I walked past him greeting him casually like he had no effect on me. He spoke to my friend for a few minutes before they said their good byes. Silently I had wished I was the one he was talking to. 

A few days later he called me. We talked at length; I didn't want the call to end. His voice was so soothing to my soul and It felt right. I could no longer hide the feelings in my voice.

Anyways, the rest is history now as we are here staring into the moonlight holding each others hand and whispering kind words.

It's a lovey-dovey something, that's all I can say.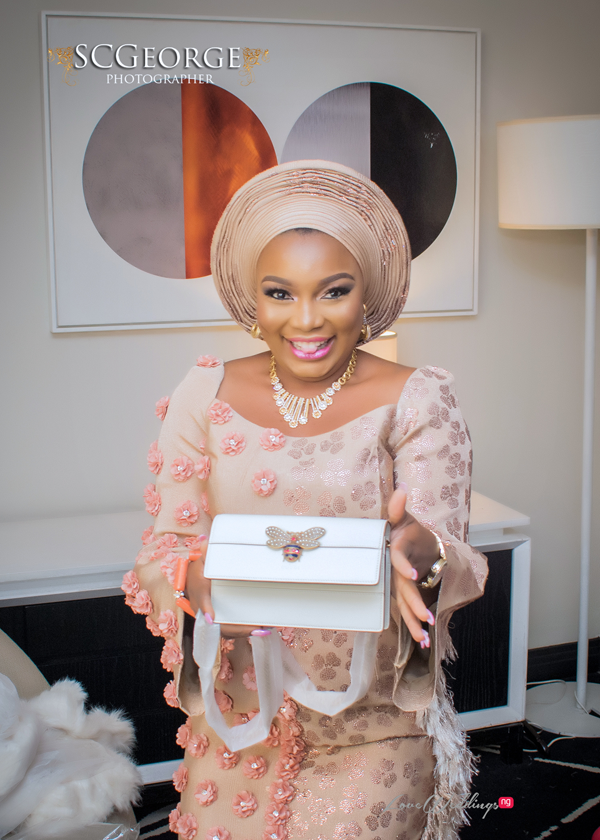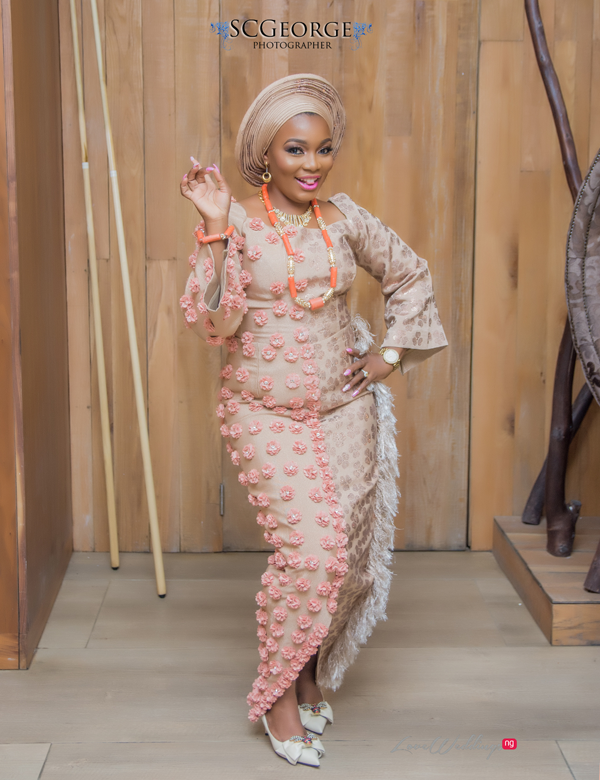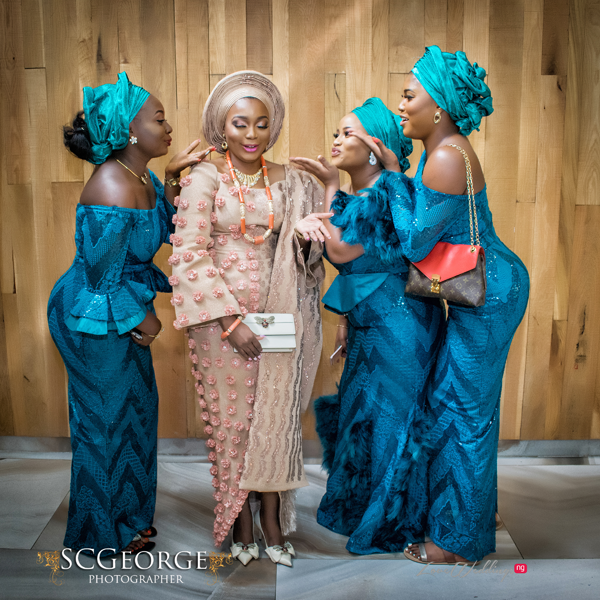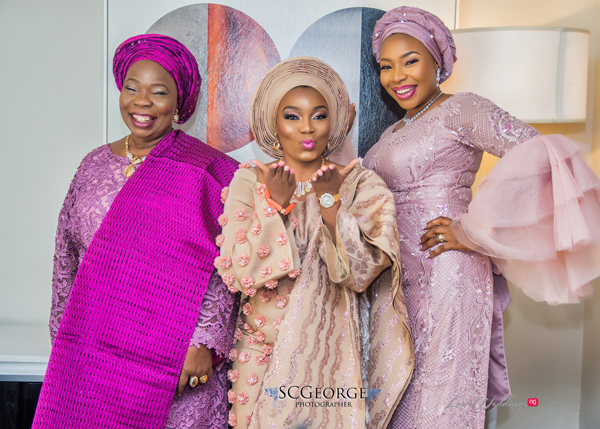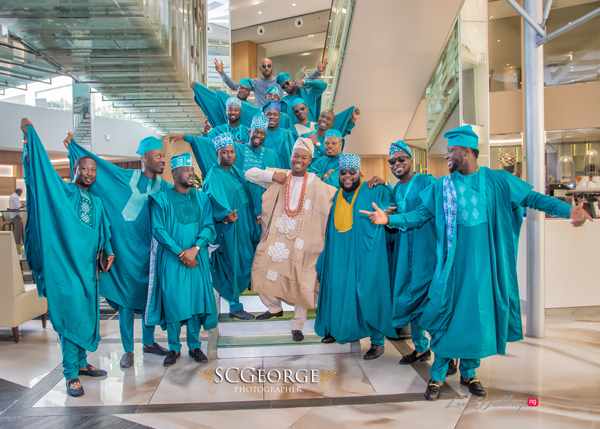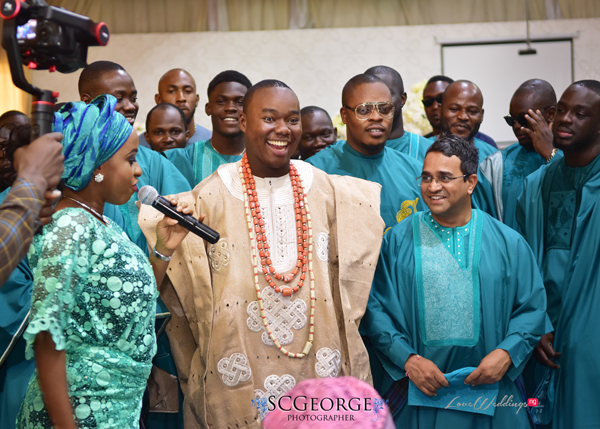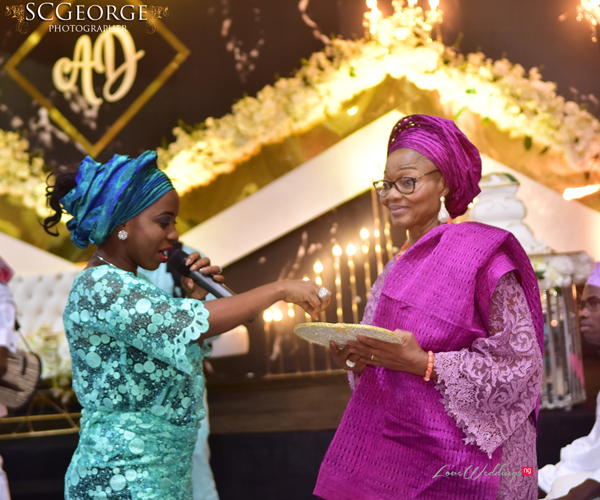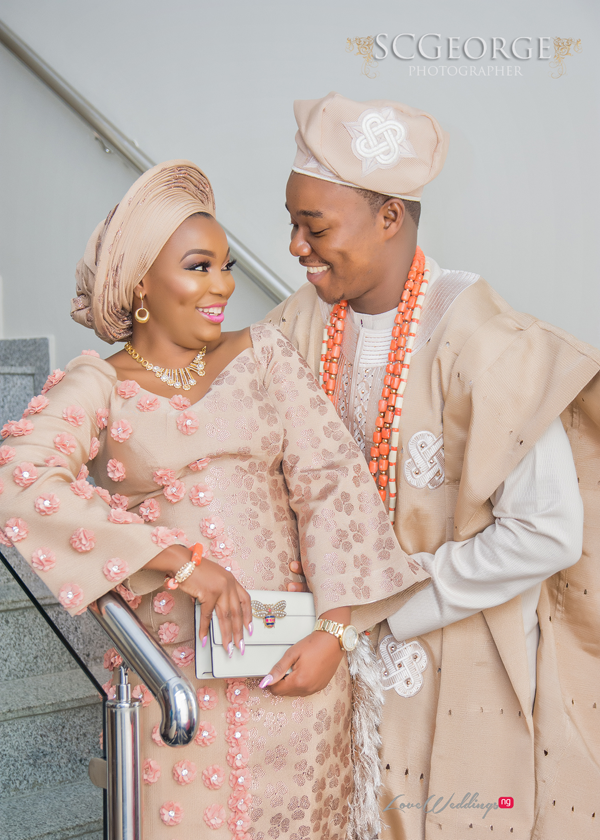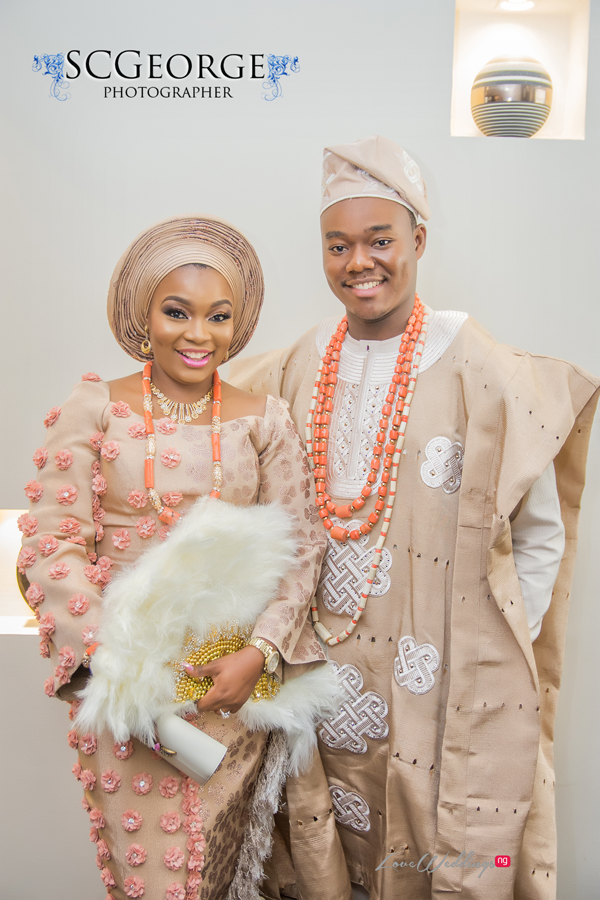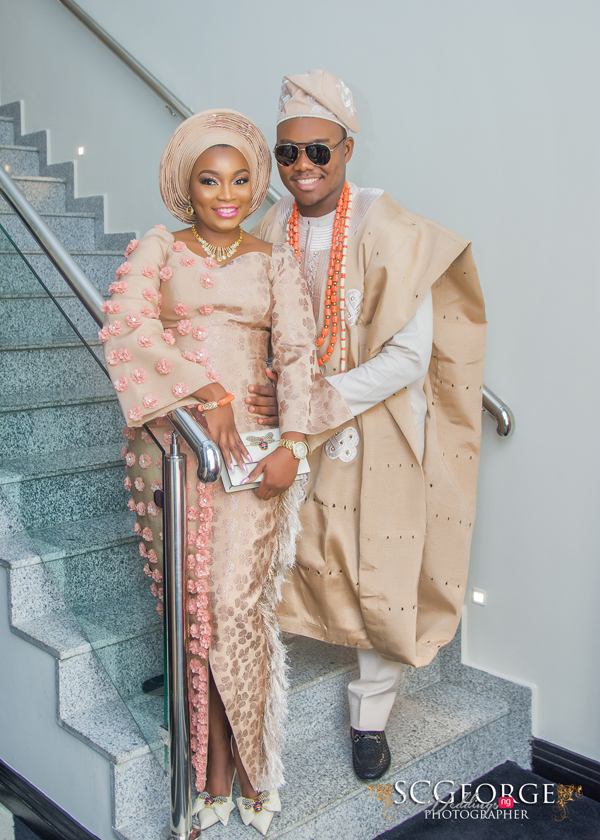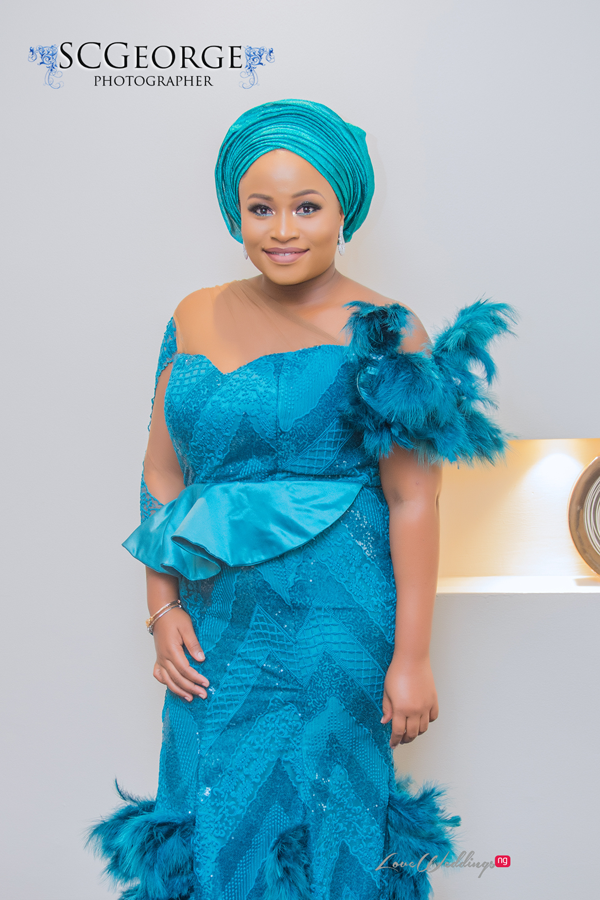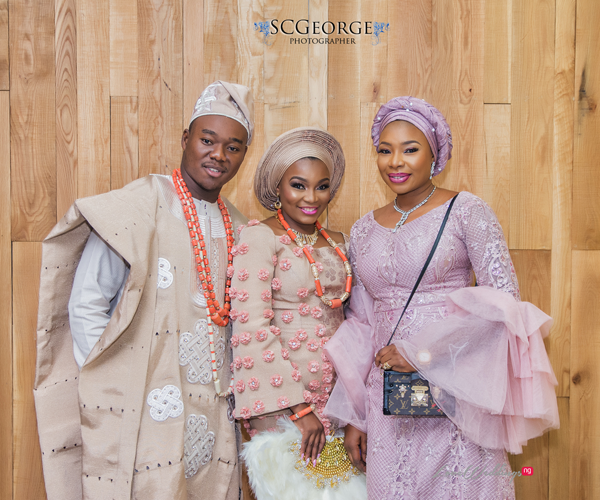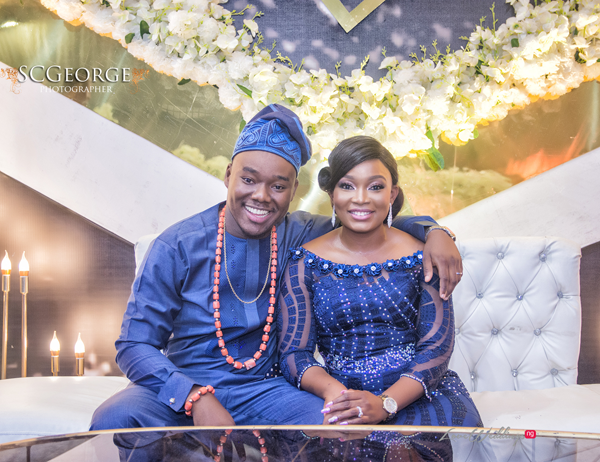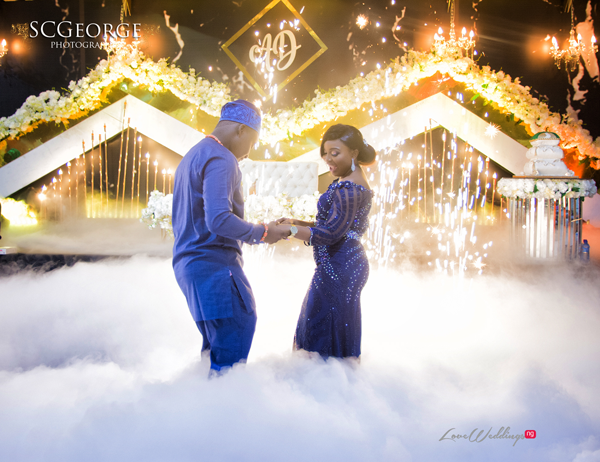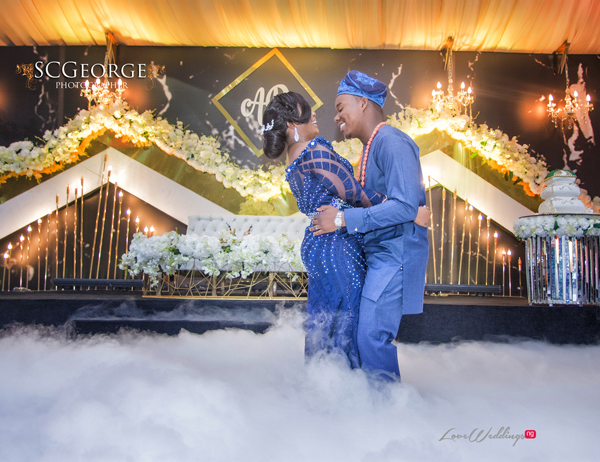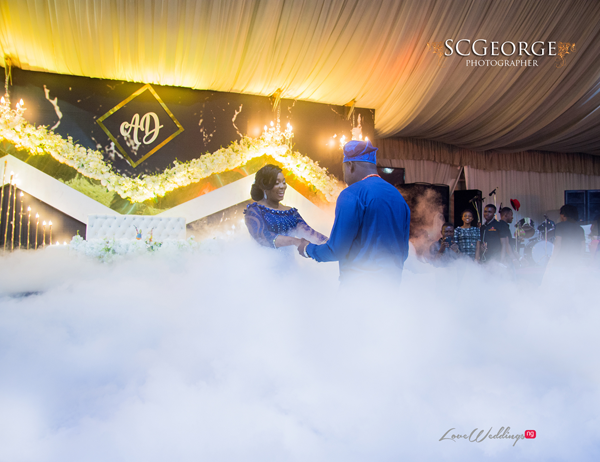 Vendors
Photography: SC George
Videography: Morgan Filmz
Planner: The Brides PA 
Decorator: Ball Events Concepts
Special Effects & After party lights: Syden Interactive
Aso Oke & Handfan: Bimmms24
White ladybird Shoes & Bags: Gucci 
Bride's makeup: Beauty by Queen
Groom's agbada & kaftan: Ebewele Brown
Groom's shoes: Rand BMan
Groom's wristwatch: Raymond Weil
Food: Joks Pepper Konsult
Dessert: The Dessert Studio
Palmwine: Ofada Boy 
Garri: Corporate Garri
Band: Sir Shina Peters
DJ: DJ Kool Jay
Cake: Estee Cakes NG

After party dress: McMada Kids