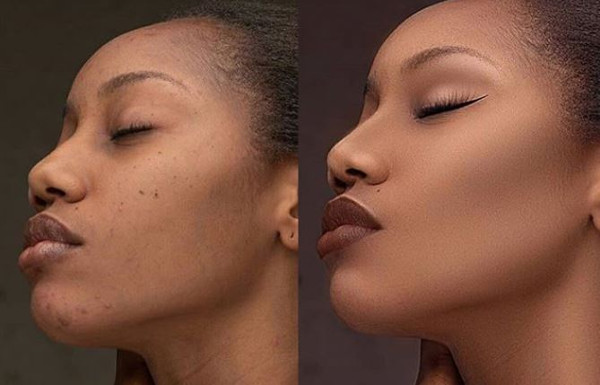 If you follow us on Instagram, you would have seen this post about a week ago. As part of a project tagged 'Possibilities', Nigerian photographer, Image Faculty celebrated an invention called 'Adobe Makeup' where he basically shoots a model with no makeup at all and then uses Adobe Photoshop to apply all the makeup; from her lashes, eyeliner, eyeshadows, blush, down to the nails).
He shared on Instagram; 
I have been married to a makeup artist for four years, closely watching her do her craft. Today I celebrate my new invention called adobe makeup. I shot this girl with no makeup and did all the makeup with ADOBE PHOTOSHOP. 
We saw the before and after photos and couldn't believe our eyes. Check them out below;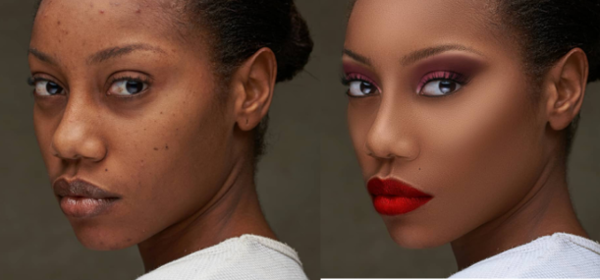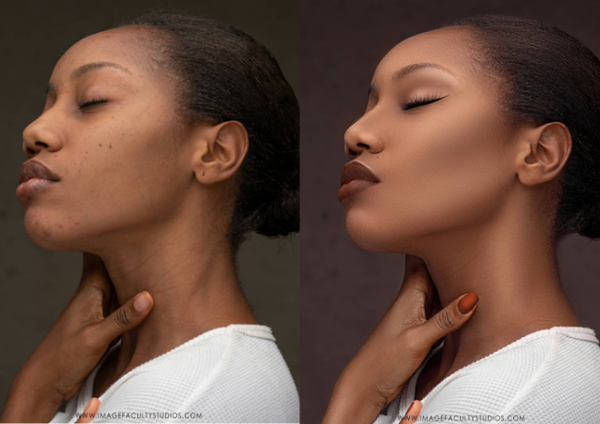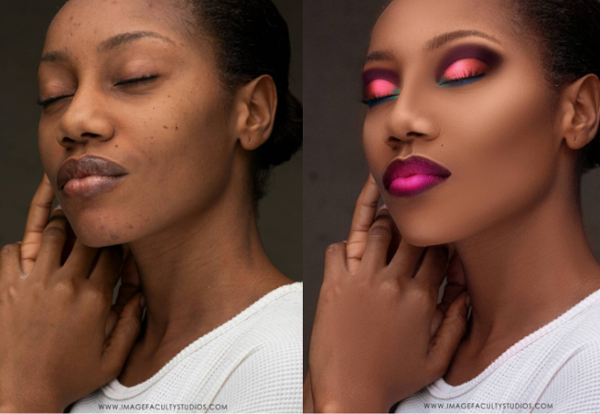 So do you think brides will adopt this trend and how soon would we see a bride rock up bare faced and get their photographer to create a makeup look for them? Leave your predictions below
Vendors
Photography: Image Faculty
All makeup (including lashes) done with Photoshop
Skin work: Retouching Academy
Model: Shalom Bachu